We will receive a commission if you make a purchase through our affiliate link at no extra cost to you. Please read our disclosure policy for more information.
Yeah, I know.
Saving money sucks, right? But honestly, it doesn't have to because you can trick yourself into saving money without even noticing!
Take it from someone (me) who used to spend mindlessly!
I used to think that it was okay for me to freely spend because I could just make it back the next day at my job. Boy, was I wrong!
As each month went by, I looked at my bank account and realized that my savings was draining; yet, I had no idea what I was spending it on. Deep inside, I knew something wasn't right, but I ignored it and continued to spend because buying things and going out with friends made me happy. Unfortunately, I realized that the "happiness" was only temporarily and as time passed, I was sad because my bank account wasn't growing.
Can you relate?
Yeah?
Well, today, I've got great news for you because I'm going to convert you from a spender to saver by following the simple saving strategies I've used.
Generally speaking, I'm not the greatest saver, but I've used them to help me save money. And within time, I was slowly accumulating wealth without realizing. Even if you're a master at saving, you can still use these approaches to save even more money!
Related content:
– 50+ Insanely Clever Ways To Save Money Every Day
– How We Went From $93,000 Debt To Over $750,000 Equity
– 10 Clever Ways To Build Your Emergency Fund
– 5 Amazing Money Tips From Warren Buffett That Will Make You Rich
Here are 11 sneaky ways to trick yourself into sebaving money every month without feeling the pinch.
(This post may contain affiliate links. Please read our disclosure for more information.) 
1. Tell yourself that you're broke.
So, I mentioned up there that I was starting to develop a shopping addiction, right?
To make me feel bad, my fiance started calling us "poor" or "broke" at least 100 times a day (in some annoying tone of voice). Irritating, isn't it??
Even my parents gave him an odd look.
Despite being annoyed by his so-called "joke," this trick actually worked! I took his "joke" seriously because the fact is that my savings account wasn't getting any bigger. My piggy bank was actually becoming malnourished as the months went by.
It actually scared me when I imagined myself being "broke" with little to no savings. Like, come on, who wants to be broke? We all wanna be $1,000, $10,000, or even $100,000 richer every month, right??
As a result, telling yourself that you're broke will motivate you to save and invest. Apply this trick throughout the year and it will make saving money so much easier for you! This is a result of fear that prompts you to save more. And to be honest, my fiance still calls us "broke" today.
2. Put yourself on a $1,000 monthly challenge.
Another way to trick yourself into saving money is to go through a monthly challenge. It's actually fun when you challenge yourself once in a while.
Do it for a couple of months and you'll see instant results.
Download my free $1,000 Monthly Savings Challenge that will convert you from spender to saver in the next 31 days!
Everyone, meet your best personal finance bud, TRIM!
While you're on your monthly savings challenge, here's a FREE personal finance tool that will help reduce your monthly bills — his name is Trim!
Trim is an awesome tool that acts as your personal finance assistant!  He will keep track of your finances and help you save money. For example, Trim will negotiate your cell phone, Internet, and cable bills. It will even cancel the ones that you don't need! Pretty cool, huh?? Trim has saved their users over $1,000,000 in the last month. Sign up to Trim for free here!
3. Download this fail-proof budget binder:
As y'all know, my fiance and I were inspired by Gail Vaz-Oxlade's money makeover shows and that's how we learned about her clever budget strategy. Having that said, we followed her savings strategy and that's how we were able to save over $700,000 within 7 years! To help you master your savings, we created our version of her fail-proof budget plan just for you! Yes, it's 100% FREE!
In this budget kit, we included a monthly budget tool that keeps track of all your income sources plus expenses. With income in the picture, it's easy to see how much you can allocate to both your fixed and variable expenses. To make your life easier, I also included a section where you can record your monthly investment contributions. This separate "investments" section will come in handy when you read about my third step below.
Aside from the budget tool, we also made these pretty weekly printables that will keep your budget and savings on track. These free printables were made to give you instant results to boost your confidence in your financial journey.
This budget kit is only exclusive to my subscribers, so grab your FREE copy here!
4. Convert your purchases into "hours of work."
Before you decide to buy those Jimmy Choo pumps for $800 (let's assume after tax), ask yourself how many hours of work would it take to buy those gorgeous shoes?
Remember to look at everything in terms of after-tax dollars. For example, if your take-home pay is $25 per hour, it would take you 32 hours of work just to buy those $800 shoes (after tax). That's equivalent to four standard days of work.
If you feel that four days of work is worth it, by all means, buy them! But in most cases, studies show that people are less likely to spend on an item when the price is converted into working hours.
Here's a true story that proves this study.
I had two guy friends who used to make $13 per hour before taxes. Both of them would spend $12 (after taxes) for their lunch meals every single day. When it came to dinner, each of them would spend at least $35 after tips and tax. And yes, it was EVERY. SINGLE. DAY. after work. Crazy, right??
Well, you know, it's life…
They would say: "What do you mean we're spending? Isn't this normal? We're just living like average Joes."
Anyway, when they converted the dollar of their meals into their hours of work, their perception of "we're just living" immediately changed. To put things into perspective, their lunch was equivalent to an hour's worth of work. And their dinner was equal to three hours of work.
Both of them didn't feel that the food was worth their hours of work.
Let's be real here. How great can the sandwiches and soup from the food court be? On top of that, their dinner would have to be mouth-watering delicious in order for them to value it at "three hours of work."
Feeling "ripped off," they started packing their lunches at $3 per meal (after taxes). They also decided to go home for dinner because they didn't have to pay while they were still living with their parents at that time.
Assuming there are 22 work days in a month, they saved $968 every month. On top of saving money, they also realized that this option was healthier.
Breakdown of their lunch savings:
buying lunch: $12 per meal x 22 work days = $264
bringing lunch: $3 per meal x 22 work days =$66
Lunch savings per month: $242 – 66 = $198
Breakdown of their dinner savings:
buying dinner: $35 per meal x 22 work days = $770
going home for dinner: $0
Dinner savings per month: $770
Total savings per month = $198 + $ 770 = $968
Of course, there will be times when you will treat yourself, so the numbers above are just assuming that they bring lunch from Monday to Friday and that they join their family for dinner at home. But the point is, they were more inclined to save money because they didn't think that a dinner was worth three hours of their work. Nor did they feel that a quick lunch was worth about an hour of their work. At least not every single day!
So, before you spend, ask yourself if you would exchange your hours of work for that product or service.
Want to start saving at least $1,500 per year on lunch?
I know you don't enjoy using the microwave at your company. Who does?
The great news is that I've got a solution for you!
Like me, you can bring this mini crockpot
to heat up your amazing home-made meals at your desk! This is a great way to eat a delicious and healthy lunch without spending $10 to $12 every day at the food court. That would cost you $2,520 to $3,024 based on 252 working days per year! Not to mention, you'll be tricking yourself into saving money while enjoying your delicious hot meal at work.
Start saving at least $1,500 per year on your lunches with this convenient crockpot.
 But for Canadian readers, use this link to shop
because it's a better deal in terms of $CAD.
5. Earn extra money with very little effort.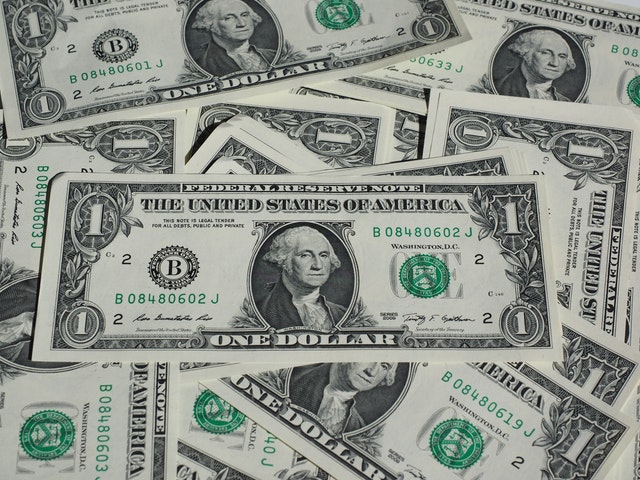 Note: These are all FREE and they don't cost you anything!
1) American Consumer Opinion
This online survey site pays you to do simple surveys. It's an easy way to earn extra money on the side while watching your favorite TV shows. Sign up for American Consumer Opinion here.
2) Caddle (only in Canada)
This rewards and surveys program is relatively newer and it's only available in Canada. It's similar to Checkout 51 that you get cash back on groceries. Unlike Checkout 51, it gives you cash back for shopping and eating at restaurants. On top of that, you make money by answering very short surveys, watching videos, writing reviews, and engaging with brands on social media. Sign up for Caddle here for free.
For more information about this app, you can also read my post, The Cash Back App You Need Today: Caddle Review.
3) Swagbucks
Both my fiance and I have been members of Swagbucks since 2009. As broke a$$ students back in the day, we loved using Swagbucks because it was a simple way for us to earn points and redeem Starbucks gift cards. They offer other gift cards such as Amazon, Indigo, Bath & Body Works, Cineplex, and many more! How it works is you earn points by answering surveys, shopping online, watching videos, playing games, and surfing the web. Yes, it's that simple! Sign up for Swagbucks and receive your $5 bonus here.
6. Use cash-back apps and rewards programs.
I know this post is about saving money, but you still have to spend on basic necessities to live. So, if you're already purchasing things that you would normally buy anyway, you may as well save money while spending! What a great way of tricking yourself into saving money while spending!
The best part is that this doesn't require much effort because you'll be accumulating points, cash, and rewards on the way. These rewards programs apps are a great way to save and earn a bit of money without putting in much effort. Here are some that I personally think are worth your time:
1) Cash-back credit cards: we use rewards credit cards for most of our everyday purchases and receive between 1% to 3% cash back. To actually save money, we make sure to pay back the amount in full each month.
2) Checkout 51
Every Thursday, Checkout 51 will renew their list of cash-back items. You get cash back by purchasing items mentioned on the list and uploading your receipt through the app. Once you submit your receipt, wait for a few days for them to approve it. When your Checkout 51 account reaches a minimum $20, you can request them to mail you a check. Cash the check into your bank account and you've just earned yourself some extra money! Yes, it's really that simple. Sign up to Checkout 51 here for free and start earning cash back on your purchases!
3) Ebates
Ebates works with over 2,000 retailers including Indigo, Amazon, eBay, Nike, Foot Locker, Michael Kors, Groupon, and so much more! When they offer 3X cash back, you can get anywhere from 3% to 10% or sometimes even more! And no, this is not too good to be true! It's for real and there are no gimmicks here.
If you're new to Ebates, sign up today and you'll receive a special $10 welcome bonus after you make your first purchase online through Ebates.
This will take no more than three minutes. Whenever you decide to shop, always log in with your account and search for the store you want to shop at in their search bar.
If they have the store, simply click on the link and it will directly enter the store's website in a new window or tab. Shop like how you normally would online, but make sure you shop in the window browser that Ebates directs you to. Once you checkout, your cash-back reward should be credited to your Ebates account within a few days.
Earn extra money by getting cash back whenever you shop online and it's absolutely free to sign up.
==> Recieve a $10 welcome bonus with Ebates when you sign up today! For my Canadian readers, sign up here through ebates.ca.
4) Dollar Dig
Dollar Dig is a relatively newer cashback website that is available in US and Canada. This program is very similar to Ebates where they offer cash back rebates at over 3,250 stores, along with coupons and deals. Sign up and receive your first $2.50 welcome bonus! Yes, signing up is absolutely free!
Who doesn't like getting cash back without any effort? 😉
7. Automate your savings and investments.
Nothing is easier than the "set it and forget it" rule. Okay, don't completely "forget it" because mistakes do happen. I haven't seen that yet; but still, do a monthly review to make sure your automated accounts are okay.
If you didn't realize, this is also known as the "pay yourself first" strategy and it's a fantastic way to trick yourself into saving money. Honestly, once you start, you won't feel a thing!
In my post, How We Went From $93,000 Debt to Over $750,000 Savings in 7 Years, I talked about how my fiance and I started to automate everything (especially "paying yourself first") and it helped us accumulate wealth without feeling anything.
This tactic is a tremendous help for those who don't like to budget because when you set a realistic amount to save per month, you can treat your leftover money as "guilt-free" spending.
"Do not save what is left after spending, but spend what is left after saving." — Warren Buffett
8. Take advantage of free money.
Again, in the same post about how we increased our net worth by over $800,000, I also mentioned that taking advantage of free money from your company can trick you into building your savings much quicker. I'm actually dead serious about this and you'll be mind-blown with the results!
Here's an example.
Let's assume you make $45,000 per year and that you can contribute to a matching plan up to 5% of your salary. If your company matches 100% of your contributions, this is how your savings (before taxes) would look per month:
Your monthly pay: $3,750
Your 5% monthly contribution [aka your savings]: $3,750 x 0.05 = $187.50
Company matches 100% of your contribution [aka free money from your company ADDED to your savings]: $187.50
Your total monthly savings = $187.50 + 187.50 = $375
Note that this is before any tax deduction. Depending on the taxes in each state or province, your net savings will be different. You get my point. 🙂
Keep doing this every month and you'll be surprised how much wealth you'll have over the years due to savings and compounding interest on your returns.
On average, we always hear that returns vary between 7-12% in the very long run, but of course, no one can predict the future. Either way, this is a great way to trick yourself into saving money each month for the long term.
I only elaborate on this "free money" point because I know SO many of my coworkers (and my family's coworkers) who ignore this free money. They complain about how they cannot save money, yet they're leaving so much of it on the table. The story would go something like this:
Your company: "Hey you! If you can save $187.50 per month, I will give you $187.50 for free every month. Do you want this awesome deal?"
Many of your coworkers' response: "Nah, I'm good. I don't want to save money in exchange for your free money. I just want your free food!"
Your company: "Uh, okay? If you say so… YES, I just saved myself some money!"
Anyway, like automating your savings and investments (from tip #4), this psychological trick helps. You won't see the money coming into your actual paycheck; however, don't worry because it really is in your saving accounts. Not just that, but it also forces you to spend only what you have left AFTER you saved.
Point to take home: unless you decline company offers due to religious reasons (this is respectable), don't be that person who says no to free money!
9. Automatically reinvest your dividends.
Enrolling in a DRIP (Dividend Reinvestment Plan) is another great way to trick yourself into saving money!
So, up until this point, you have all your savings and investment accounts set up and automated, right? It's ready to go and you feel great!
But wait, there's one thing.
Month-end or quarter-end is here and most of your stocks and funds paid you some dividends. Now, you're feeling the itch to spend, amirite??
Unless you're retired or you rely on your passive investments to live, I wouldn't recommend you to cash out your dividends.
If you want to trick yourself into saving more money, make sure to call your broker or bank to set up an automated DRIP on all of your investment accounts. Going forward, this will automatically reinvest your distributed dividends back into the fund or stock.
The best part is that there are no fees or charges for doing this! In other words, you can own additional shares of your stock or fund without paying anything out of your pockets. If anything, DRIP should help your savings grow even faster (assuming your stock or fund doesn't tank in the long term).
So, instead of spending your dividend income, put that money back to work for you! Over time, you'll be owning more shares which entitles you to more dividends. Now, you see how reinvesting your dividends is a win-win for you?
10. Use our spreadsheet tool to motivate you.
In my post, This Free Tool Will Guide You To Becoming a Millionaire, we created this kick-ass spreadsheet for you that calculates how much your savings today will be worth in the future.
From time to time, my fiance would start inputting numbers into the spreadsheet to stop me from spending money. For example, when I feel the itch to spend $5,000 on something extravagant, he would pull out that spreadsheet and say:
"Honey, you sure? Let me check the spreadsheet…"
*UGH*
And he'll continue, "Assuming a 7% annual compounded return, that's equivalent to $9,835 ten years from now."
Without a pause or a deep breath, he'll add, "Now, if you're lucky and somehow achieve 12% returns each year, your $5,000 today would turn into $15,529. Still wanna spend? Up to you… It doesn't bother me, but I'm just letting you know…" 
His natural calm and soothing voice would usually stop my urge to spend. And yes, most of the time, the stuff I want to buy is not rational. Anyone here like MacBooks, Apple Watches, a few home decor items [and I think the list goes on]?
With that said, a great way to trick yourself into saving money [when you don't need the item] is to check how much that dollar amount would grow to when you invest it.
Related post: How To Make Mr. Compound Interest Your BFF — a MUST-READ for you and your kids!
11. Put your spare change in a protein tub/jar.
This classic yet passive strategy will trick you into saving more money than you anticipate.
In my post, 10 Clever Ways To Beef Up Your Emergency Fund Today, I mentioned that my fiance wanted to save money for my engagement ring without feeling any pain. So, he used to randomly throw his pocket change into this massive protein tub. Sometimes, he'd even throw in $5, $10, or even $20 bills when he was feeling happy. What an odd behavior because studies show that people tend to spend money (not save) when they're happy, LOL! Anway, he eventually stopped putting money into the tub because he found another way to save for the ring.
Here's the funny part.
Over the years when he stopped contributing his change, he completely forgot about this massive tub.
As a person with A.D.D who cannot stay still [not literally], I was snooping around his stuff (and with me being a curious George), I tried to lift up the tub but barely got it up. Boy, was that thing heavy!
I asked him, "What's this??"
He responded, "Oh crap… I forgot about the money in there! It's been sitting there for a while but I don't remember how long…"
So, I counted the money in there and he apparently saved $3,800 in pocket change!
I freaked out and jokingly said: "Yo! Are you stooooopid? Do you know much money you lost from inflation?? Or, should I say the returns from S&P 500 over the last few years??"
He burst out laughing and said: "Wha?? At least I didn't spend it…"
*sigh*
To make myself feel better, I had to justify that he was just trying to save for an "emergency fund."
My point is that this passive strategy helps, and you won't feel the pain while tricking yourself into saving money! Just don't be crazy like my fiance who forgot about the money many years later!
12. Bank in your actual "savings" and "discounts."
So, you went shopping and you scored yourself a deal. I don't know if you just saved money, or spent money, haha!
Anyway, you got yourself 60% off a cute top that originally cost $50, right?
That's great!
Now, you can manually put $30 into your savings account so that you can see your "savings" in action. Not only did you save yourself from paying the full price of $50, but you also force yourself to save $30 for spending $20.
I've personally done this in the past and it's worked wonders for me. I have to admit that this reduced my shopping addiction because the tactic felt more like a punishment than a reward. I had to punish myself by saving money each time I spent on something that was "on sale." I know that sounded a bit confusing, but I'm sure you know what I mean.
13. Have a vivid imagination of your end goal.
What is it that you want so badly that money can buy?
I know you're not here to just read about "saving money tips" for the sake of saving money. There's gotta be a motive to why you want to save money!
You want to save money because you want to buy at least one of these following things:
– House for your family
– Vacation home
– Vacation to the Bahamas
– Car
– Go shopping for some nice clothes
– Pay for a course you want to take so badly
– Big wedding plans
– Nice laptop or a new phone
– Have enough money to quit your job and start a business
– Plan for retirement or financial freedom
There's a long list of things you want, but you can only aim for a few (or maybe only one).
To make saving money easier, you can set up a few sub-accounts and call it your "Vacation" fund or "Quit my effing job" fund. Once you start labeling your sub-savings accounts, you will be more inclined to save because there's an actual purpose.
Related post: 8 Things You Need To Do When You Hate Your Job (But Can't Quit)
While you're at it, daydream about that end goal and really imagine how it would feel once you have it in your hand. This vivid imagination (i.e. dream home, vacation, financial freedom, etc.) will motivate you to take action! 
It's similar to you working your abs or running on a treadmill and imagining yourself with a kick-ass body (your end goal). That imagination creates momentum and it keeps you going. The same applies to saving money.
So yes, believe me, the impact of your imagination will do wonders for you. You'll start saving money because you really want [insert whatever it is that you want here].
Bonus Tip: Treat yourself.
Last but not least, treat yourself!
There's really no point in saving money and not having fun. Once you've achieved your savings goal, you need to treat yourself to something nice. It could be something as small as having the best ice cream in town or something more expensive like the Apple Watch. As long as you're making progress, you deserve to be rewarded (only if you can afford to). 🙂
Over To You
I hope these strategies will encourage you to save more money. Apply as many as you can and you WILL see a difference. You'll even ask yourself why didn't you start earlier! But don't worry, it's never too late to start now!
Readers, are you good at saving? How do you trick yourself into saving more money without realizing? Feel free to share your tips below!
And don't forget to subscribe (at the yellow bar on top) for more weekly money tips and inspiration! I promise that I do not spam. I also do not share anyone's information.
Did you enjoy this post? If so, don't forget to spread the love on Pinterest! 🙂
Resources that will help you in your financial journey
Below are my top recommendations for saving money, making money, building wealth, achieving financial independence, and more!
Trim: This cute little robot is your personal finance assistant and his mission is to whip your butt into financial shape. Trim is a FREE app that will help you save money by scanning your accounts and cutting your unnecessary expenses. He will also help you negotiate your cable, Internet, and cell phone bills. Pretty sweet, huh? Overall, Trim has helped their users save over $1,000,000 over the last month with their day-to-day finances.
Credit Sesame: So many people underestimate the power of their credit score. But did you know that you can save thousands of dollars by having an excellent credit score? The higher your score, the less interest you pay. As a start, you can check your credit score for FREE at Credit Sesame. This won't impact your credit score at all and plus, it's crucial to know where you stand! The sooner you start, the sooner you can improve your score and save thousands of dollars! Hint: having an excellent credit score can save you WAY more (over thousands $$) than clipping coupons.
Personal Capital: This is one of the best and FREE resources that will help you track your finances. By putting your accounts together, you can track your savings, investments, cash flows, and your net worth. Personal Capital can also inform you when your bills are due. With that said, this free app allows you to track and view all your finances in one place.
$5 Meal Plan: This is a weekly meal plan service that aims to make your life easy by helping you save time and money. For only $5 a month, you will receive a delicious meal plan that costs less than $2 per meal. On top of that, they offer special meal plans such as the Paleo diet and vegetarian option. Not sure if this is right for you? To make sure you're fully satisfied, they offer a free 14-day trial absolutely risk-free. If you decide that this isn't for you, simply cancel it with no questions asked.
Swagbucks: This 100% free resource allows you to earn FREE gift cards by simply completing surveys, shopping online, watching videos, playing games, and surfing the web. Here are some of the gift cards they offer: Starbucks (my favorite), Amazon, Indigo, Groupon, Bath & Body Works, Cineplex, and many more! My fiance and I have redeemed many $50 to $100 Starbucks gift cards without having to pay for our favorite lattes. Sign up for Swagbucks and receive your $5 welcome bonus here.