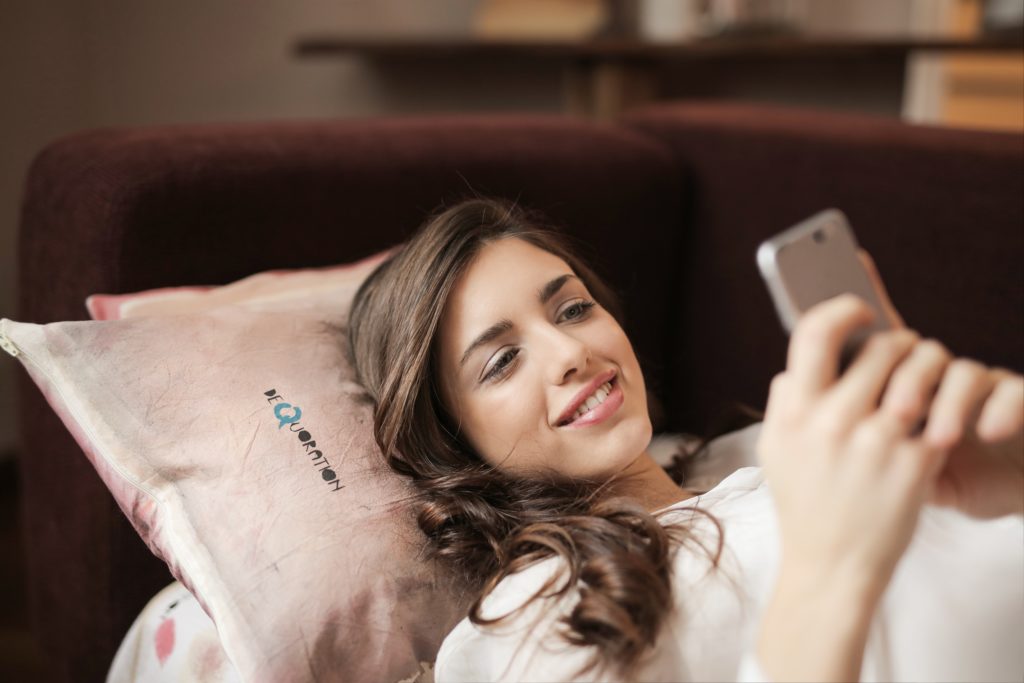 We will receive a commission if you make a purchase through our affiliate link at no extra cost to you. Please read our disclosure policy for more information.
Hold on a minute. You're telling me you can take surveys, earn cash online, and get paid via PayPal? Can you genuinely make free money online through paid surveys?
If this is all sounding like a new concept to you, don't worry, you're not alone. And if you're familiar with online survey sites, I bet you're burning with questions:
What are the top survey sites that actually pay?
What are the highest paying online surveys?
What are the best survey sites to make money?
I have a hunch that you've landed here because you're on the hunt for ways to rake in some extra cash via free paid surveys. And let's face it, who couldn't use a little boost to their finances?
Just picture it… just like Homer with his ever-craving for donuts, you might find yourself muttering: I need money, and I need it quick!
Be it for rent, groceries, the occasional sweet treat, or gas, we could all do with a bit of sideline income, couldn't we? So let's dive in and figure this out together!
Why take paid surveys for money?
Alright, so why dive into paid surveys online? What's the catch? What's the treat?
Well, here's the scoop: top market research companies are just dying to get into the heads of consumers like you. They want to know what makes you tick, what you crave, and what you absolutely can't stand.
Why?
So they can design the ultimate products and services that are tailor-made for you.
So how do they crack the code? That's where you come in. They're willing to pay you in cash and gift cards for your golden opinions. But let's be real, you won't be making $500 a day (gosh, no), $200 a day (you wish), and not even $100 a day (unfortunately).
As you can see, taking surveys online isn't going to send you laughing all the way to the bank. It's a fun way to pocket a little extra change, sure, but it's not a replacement for a full-time income if that's what you're looking for.
Start a blog and earn more money!
Speaking from my experience, if you're after a more lucrative gig or hobby, I'd say, why not start a blog?
I spent years taking surveys before I took the plunge and started a blog to chronicle my financial journey – how I save, how I earn, the works. And boy, did that turn the tables! I quit my job and am now earning a six-figure income a year! I work just 2 to 3 hours a day, all thanks to the blog I started.
For me, blogging as a hobby went from being a working one-day-a-week job to my full-time livelihood!
Just a heads-up, your blog doesn't have to revolve around personal finance or money matters. It's your space; fill it with what you love! It could be about tech gadgets, beauty hacks, fashion trends, skincare rituals, parenting tips, or even your take on the latest celebrity buzz. It could be a platform for sharing health advice or discussing the current news.
Even more interestingly, it could even be about your own personal experience testing all the survey sites you're trying on this list. Yes, you can get paid and make money blogging about anything!
The key is, blog about what interests you. It's your corner of the web, make it shine with your passion!
It also doesn't matter in which part of the world you live – North America, South America, Europe, Africa, Asia, or Australia. I get readers from every country despite their different colors, backgrounds, and cultures! Trust me, you can start a profitable blog!
If my journey piques your interest and you're itching to learn how to earn a decent income online, I'd recommend you check out my story of how I pulled in over $120,000 per year in my 18th month of blogging. I earn from a mix of display ads, affiliate marketing, and digital product sales. You can check out a couple of my recent earnings here:
First screenshot: $500+ on average per day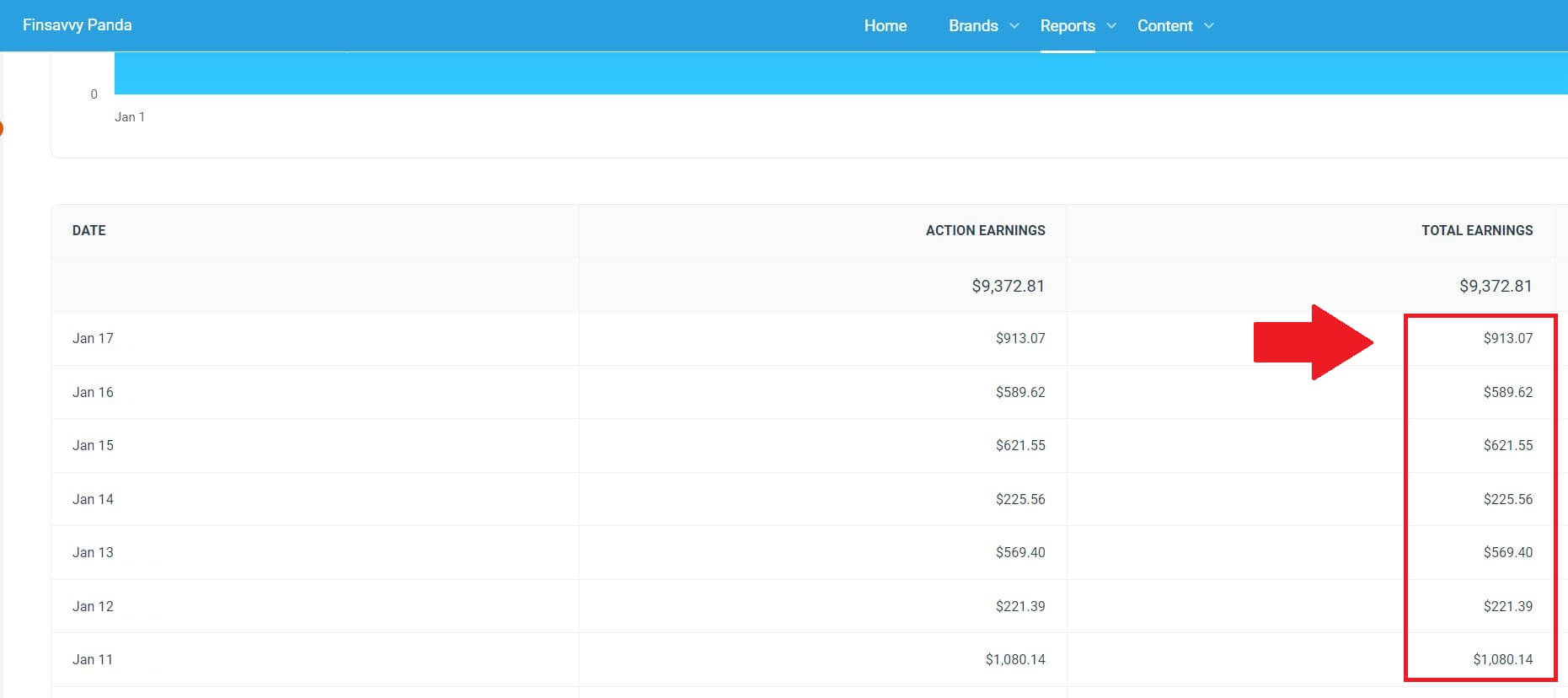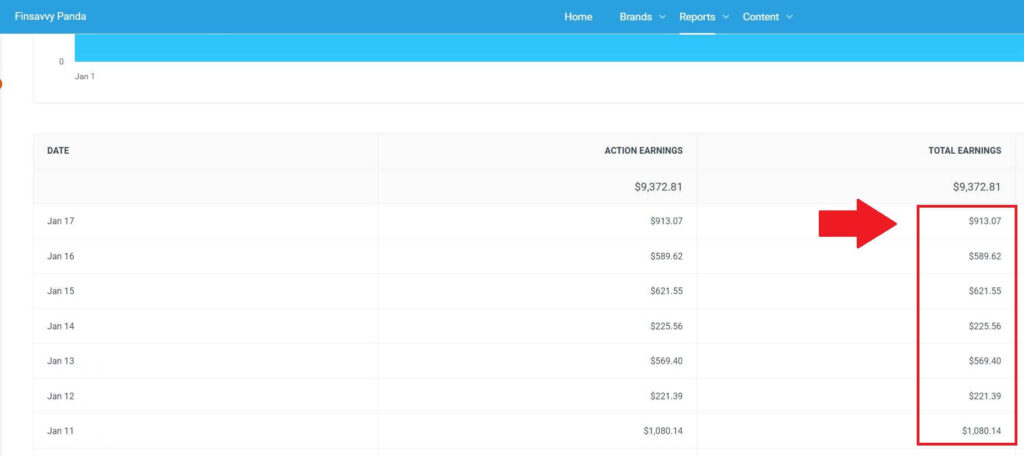 Second screenshot: earning over $1,000 a day – more precisely $1,936 on A SINGLE DAY from my blog, which really surprised me and motivated me, even more, to inspire and encourage you to do the same!


I've helped over 100,000 readers from all parts of the world start their own blogs and here, I've put together a handy guide here to help you kick-start your own blog. My goal is to help you earn an income online through blogging so that you can become one step closer to your dreams of being financially independent.
Best Online Survey Sites That Pay Cash
Before we start, I want to share my honest opinion and experience as a survey taker for many years.
There are are thousands of survey sites that claim you get money for taking their online surveys but end up paying you nothing. There are also survey sites that don't have many opportunities for you to earn extra cash.
That's why at the end of this post, I list my very best tips to help you avoid scams and false promises made by those online survey sites.
For now, throughout this post, I will only list out the best survey sites with very good to excellent Trust Pilot scores, so you can rest assured that they are legitimate and worth joining for some extra cash.
⭐ SPOLIER ALERT: Swagbucks is a survey site I often use and recommend. What I really like about them is they still reward you with points even if you don't qualify for some surveys.

These points can be redeemed for PayPal money or a free gift card of your choice once you hit a minimum of $5 which isn't hard to achieve.

Swagbucks is one of the highest paying survey websites and you could earn up to $35 per survey when you sign up for FREE here. Just remember to verify your e-mail to get the $5 welcome bonus!
👉 If you want to cut to the chase, go straight to the list and join the highest paying online survey sites and earn up to $50 per survey.
By the way, if you're Canadian, you may want to check out my other post on the best paid survey sites in Canada here.
Best Survey Sites To Make Money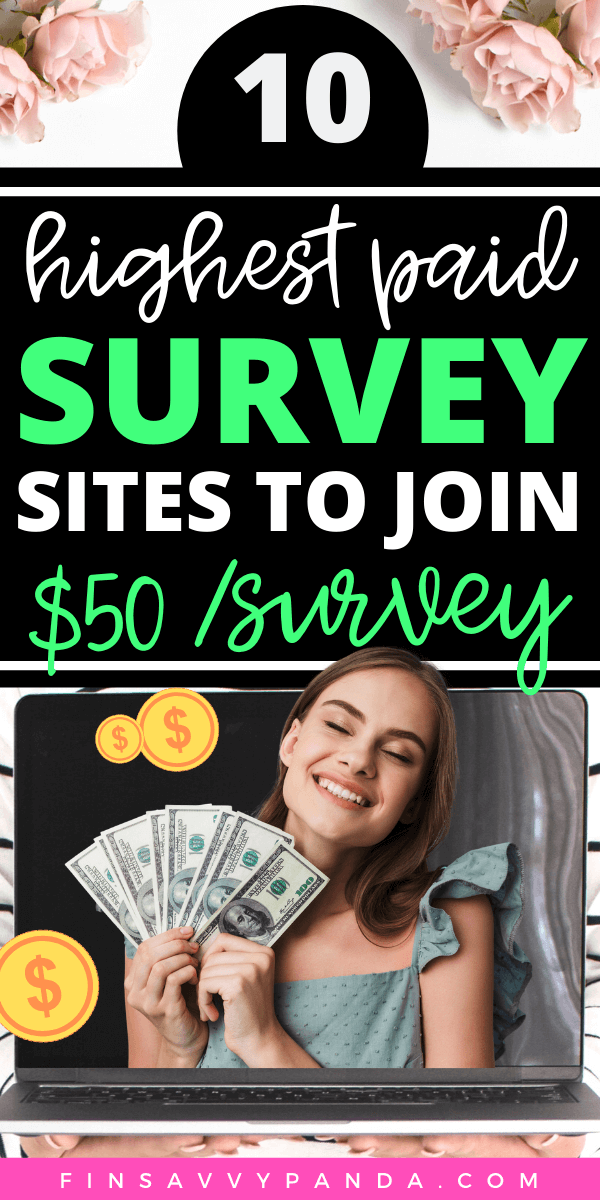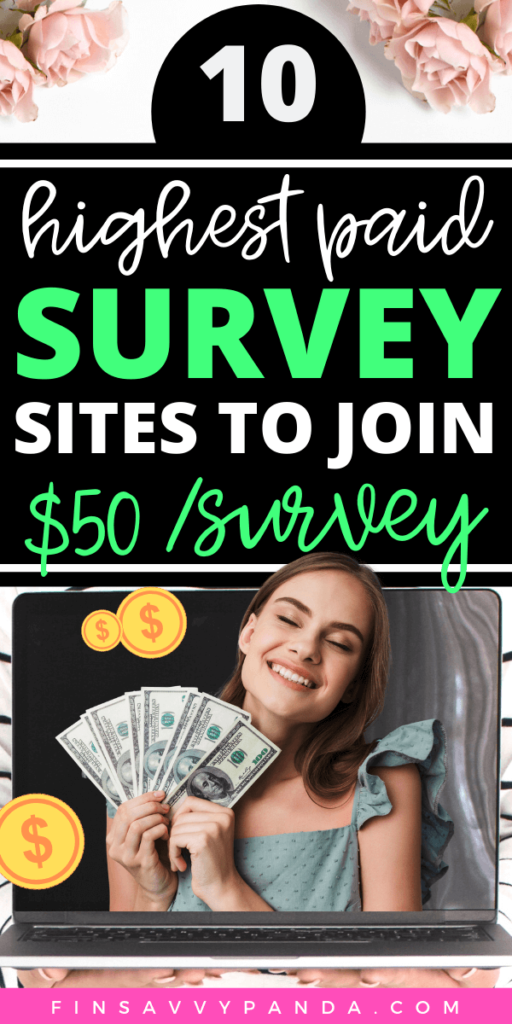 I also want to mention that these are not the "get-rich-quick" schemes that we hear of all the time.
I'll be honest to tell you that taking online surveys won't make you wealthy or become the next Bill Gates or Jeff Bezos, but completing surveys for money in your spare time is definitely a quick and easy way to make extra money online on the side.
Having that said, getting paid to do surveys doesn't cost you anything and it's a fun side hustle that could definitely help make your spending more affordable.
That includes buying some groceries, filling up the gas for your car, buying birthday and holiday gifts for your besties, splurging on your favorite latte from Starbucks without having to cut back, and much much more! 🙂
It's one of the easiest and quickest ways to earn money online with no experience required.
Earn up to $50 per survey
You may not make $100 per survey but you could sure earn up to $50 per survey with these legitimate companies! Yes, fortunately, you can make anywhere from $50 to $500 per month depending on how active you are.
Rest assured that the paid survey sites on this post are all legitimate that pay real cash and are top survey sites. Again, they are absolutely FREE to join and use!
With that said, below is a list of the best paid survey sites that you should join today.
💡PRO TIP: It's clever to sign up for as many survey sites as possible so that you come across more earning opportunities. More earning opportunities equals more money and rewards.

To make life easy and organized, I highly recommend creating a new Google e-mail account that's only for e-mail notifications from the survey sites you signed up for. That way you avoid clutter in your personal e-mail. That's exactly what I've done and it's helped tremendously!
Highest Paying Online Surveys:
I personally like earning free gift cards instead of PayPal money. But aside from earning free gift cards to your favorite shops, here is a list of the best online surveys that pay you actual cash when you need money…
1. Swagbucks surveys
Swagbucks and I go way back to 2009, and let me tell you, it's been a beautiful journey. This isn't just another online survey site for me, it's more like an old friend. It's grown into one of the most popular and reliable survey sites today, and rightfully so. So, hands-down it's one of my favorites!
I'll never forget – I was at University when I found Swagbucks. It was my first dip into the world of paid surveys, and boy, was it love at first survey!
And here's why.
Swagbucks just… well, it got me. It appreciated my time and effort and rewarded me handsomely. It was like being handed free Starbucks coffee and drinks, just for sharing my opinions. As a student, those $50-$100 gift cards felt like a goldmine. I was sipping on $5 lattes without having to touch my wallet – tell me that's not a dream come true for a broke student!
Right now, I've got a cool $50 waiting for me in my Swagbucks account, ready to be cashed out via PayPal. Isn't that ah-mazing??
And let me tell you, that's just the kind of friend Swagbucks is. So why not join the club and start enjoying those sweet, sweet rewards? Trust me, your wallet will thank you!
Look, check out the free $50 PayPal that I can cash out in my Swagbucks account right now:

Aside from earning PayPal money, you also have the choice to redeem your points for free gift cards to your favorite stores that you frequently buy from!
⭐ To date, my husband and I have each earned $5,000 from Swagbucks. That's a total of $10,000 combined! You can create a FREE Swagbucks account here and get a $5 bonus just for signing up!

IMPORTANT: Remember to verify the e-mail from Swagbucks in your inbox to get your $5 sign-up bonus!
How does Swagbucks work?
It's super simple!
You earn "Swagbucks" points (SBs) and it's your choice to redeem them in either FREE gift cards or cash — whatever you like! ❤️
Aside from taking surveys, you can also earn cash by:
Surfing the web and playing online games
Watching entertaining videos
Shopping online
Today, Swagbucks has already paid its members over $398,249,483 to date!
You can sign up for Swagbucks free and learn more about how to use Swagbucks through this review and tutorial here.
2. Survey Junkie
Just over a year ago, I learned about Survey Junkie and let me tell you this…
They are one of my favorite best paid survey sites today!
I was able to earn over $58 in a month with them doing a few online surveys! There was one survey I completed about fitness that did not require a lot of effort for a higher payout of $28. I was very shocked because I didn't expect survey companies to provide this kind of high payouts to survey takers!
While I was researching and reading about Survey Junkie on Trustpilot, the reviews really surprised me! Actual real users mentioned that this survey site helped them pay for their monthly utility bills. That's at least $100! With that said, they deserve their 4.5/5 rating on Trustpilot Reviews!
One of my favorite features about Survey Junkie is their user-friendly interface (not old school like some other survey sites). This enhances user experience and allows you to navigate around easily.
How does Survey Junkie work?
Simple! 🙂
You get rewarded with points each time you complete a survey.
Since most surveys reward you between 50 to 200 points, you'll be able to cash out and redeem your rewards in no time. The minimum payout threshold is $10, which is equivalent to 1,000 points.
The two payout options are 1) you get paid cash through PayPal or 2) you exchange your points for gift cards at your favorite shops.
👉 It literally takes less than 1 minute to sign up for Survey Junkie here. You can start earning some extra money online right now!
3. InboxDollars
Another one of my favorite survey sites for earning extra money is InboxDollars.
You can sign up for InboxDollars here.
InboxDollars is great because you can earn cash for doing a variety of things that you already do online, like watching videos, taking surveys, reading emails, shopping online, and playing games.
Compared to other survey sites like Swagbucks and Survey Junkie, I find that InboxDollars tends to have surveys that are a little more fun to answer. For example, they may ask your opinion on a new TV show or product, or whether you prefer Pepsi or Coke.
Or, they may even show you a picture of two products and ask which one you would prefer.
In addition to surveys, InboxDollars will also pay you to watch videos, read emails, play games, and shop online. You can also earn cash back when you sign up for InboxDollars through certain retailers like Walmart, Target, and Groupon. To date, I've made over $600 with InboxDollars, and I know that many others have made much more. So if you're looking for a survey site that actually pays, InboxDollars is definitely one to consider.
I also love that you can request a payout through PayPal when you reach the $30 cash-out threshold. And, there are no fees to cash out! Additionally, you can get a $5 sign-up bonus here just for joining!
4. MyPoints surveys
MyPoints is actually owned by Swagbucks so they are definitely trust-worthy and legitimate! I enjoy using them to answer surveys on a monthly basis for a free Amazon gift card.
The questionnaires are very simple and straight forward. When I take online surveys with MyPoints, there's no thinking involved. That's why I like to do them whenever I'm bored and want to fiddle around with my smartphone. It's a light activity that you can do when you're waiting for your bus or on your way to work on the subway. 🙂
How does MyPoints work?
Given that their name is "MyPoints" it's a no-brainer that they pay you with points (their form of currency).
Once you accumulate enough points, you can cash out at their minimum payout of $10 for FREE gift cards, cash, and other rewards (it's all up to you).
In addition to making money with paid surveys at home, MyPoints will also reward you for the things you do online, such as:
Watch video clips or movie trailers for quick cash
Shopping for the things you were going to buy anyway
Reading emails
Engaging in other fun online activities
👉 You can sign up for MyPoints here and earn up to $50 per survey. You'll get a FREE $5 bonus after taking 5 quick surveys within the next 5 minutes. You'll also earn an extra $1 bonus just creating your profile.

Signing up doesn't cost anything and you can start earning extra money online today!
Are you interested in learning how I make an extra $1,000 just by using my smartphone?
Check out the best money making apps here! Similar to online surveys, it's a free way to make money during your spare time! 💵
5. Drop
With the Drop app, you can earn rewards for the things you're already doing, like shopping at your favorite stores and taking surveys.
You can sign up for Drop here and get a free $5 bonus here.
Drop is different from other sites because it's more like a loyalty program. You link your credit or debit card to the app and then earn points every time you make a purchase at one of their partner stores. You can also earn points and redeem free gift cards for taking surveys and answering questions.
I like Drop because it's a great way to earn rewards for the things you're already doing. Plus, they have a large selection of partner stores like Lululemon, Nike, Starbucks, and many more, so you're likely to find a store you already shop at.
I also have a personal Drop review and tutorial on how to use it here.
6. American Consumer Opinion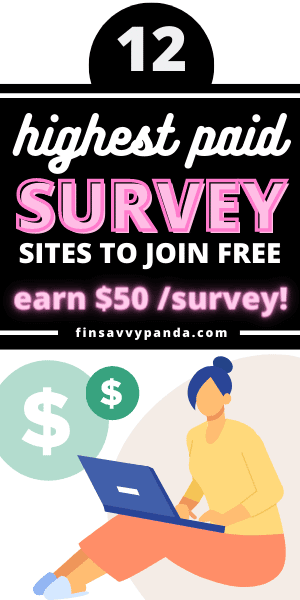 I recommend using American Consumer Opinion (ACOP) to earn some extra cash. I use this survey site because they pay you cash just for completing really simple questionnaires!
They've paid me to answer surveys that asked questions like… Where do you buy pop soda? Which stores do you purchase your soda from?
From my personal experience, each survey takes less than 10 minutes to complete. Not bad when you're lying around your couch or bed with a bit of free time.
May as well earn a little extra spending money while you can! I like the fact that it's FREE!
There are currently over 7,000,000 active members at ACOP today!
👉 You can sign up for American Consumer Opinion here and start earning extra cash today. It only requires your e-mail for free membership, so it definitely doesn't hurt to give them a try!
7. PrizeRebel
PrizeRebel is a free site that rewards you in points for taking surveys, watching videos, playing games, and more.
Points can be redeemed for PayPal cash or for gift cards to a variety of retailers, including Amazon, Walmart, Target, and Starbucks. I like PrizeRebel because it's a very straightforward way to earn extra money and the rewards are very good.
You can also enter PrizeRebel's monthly sweepstakes for a chance to win even more prizes.
8. LifePoints
Step right up to LifePoints, your friendly neighborhood online platform where they pay you in cold, hard PayPal dollars for doing what you do best – sharing your brilliant opinions!
Ever fancied playing the powerful puppeteer who pulls the strings of mega brands?
Well, here's your golden ticket. All while sitting comfortably in your favorite chair, sipping coffee, and dishing out the 'yays' and 'nays' for various products and services you use daily. It's like being a superhero but in pajamas!
But wait, there's more! LifePoints isn't just about surveys. It's like the Swiss Army knife of earning extra cash! Here's a sneak peek at some of the other treasures awaiting you:
Daily Challenges: Think of them as the morning crossword, but you get paid to complete them!
Behavior Tracking Signup: Earn money for being your wonderful self. If that isn't a win-win, I don't know what is!
Product Testing: Get a first look at cool stuff and get paid for your thoughts. It's like Christmas all year round!
Surveys typically cough up between $0.50 and $2 a pop, depending on how big a brain-bender they are.
Once your earnings pile reaches the majestic height of $5 (it's like a virtual Mount Everest of money), you can cash out.
Fancy a bit of PayPal action or prefer a free gift card? The choice is yours, dear friend. So, go ahead and start racking up those LifePoints!
9. Opinion Outpost
Here I'll be introducing Opinion Outpost, a tried-and-true member of the Dynata group.
They've been around for more than ten years, letting people like you make some cash on the side just by answering surveys. For each survey you fill out, you can earn anywhere from half a buck to five whole dollars!
What I really like is the fact that you only need to stack up $10 in your account before you can cash out through PayPal.
Not so into PayPal? No problem, you can switch your earnings into $50 to $100 Amazon gift cards instead. Or if you're feeling generous, you can even send your earnings straight to the American Red Cross. Talk about a win-win!
The waiting game is short here too. Once you cash out, you'll usually see your earnings in about 72 hours. So no nail-biting, clock-watching waits to get your reward. Opinion Outpost is worth the shot!
10. AttaPoll
Want to continue to get paid to take surveys on your phone or tablet?
Say hello to AttaPoll, the upstanding survey site that sends out paychecks worldwide for folks sharing their views.
On average, you're looking at about a dollar for each survey, and you'll spend just about as long answering them as you would waiting for your coffee to brew.
Thinking about cashing out? Well, once your account hits the big $2.5, you can grab your earnings through PayPal. And don't worry about waiting – you'll see your reward in under a day.
But don't stop there! If you've got friends who want in on the action, AttaPoll's got a referral program. You'll score a sweet 10% from any survey earnings your pals rake in.
Don't just take my word for it – with more than 10 million downloads and a shiny 4.5-star badge on the Google Play Store, it's clear that AttaPoll isn't just a hit; it's one of the many superstars on this list.
11. Zoombucks
Meet Zoombucks, another online sensation that has folks racking up cash rewards for doing the kind of stuff you'd be doing anyway.
Fancy watching videos? You bet they pay for that.
Keen on testing apps? That's money in the bank too!
Ready to fill out surveys? Yep, they're dishing out cash for that.
Got a buddy who'd love this too? Invite 'em over and cash in!
The surveys on Zoombucks range from quick and easy ones that drop $0.40 into your pocket, to longer brain-teasers that might fetch you a cool $4.
Cashing out is a cinch. Got $3 or more in your account? That's your ticket to PayPal money town. Or, if you'd prefer a gift card, just hit the $10 mark and it's yours.
But, I'm gonna be honest here. While Zoombucks is cool and all, my personal favorite is Swagbucks. It's for those who got swag, and for me, that just hits that sweet spot.
So if you're deciding which one to try, you know where my vote goes. But hey, you do you! Happy earning!
12. Panda Research
Let's talk about Panda Research – it's another stand-up player in the survey game, and yes, they pay through PayPal. Now, you gotta be in the running to get in on these surveys, but when you do, you can make as much as $3 a pop.
But don't think Panda Research is just a one-trick pony. They've got other tricks up their sleeve to help you up your earnings game. Think email offers, special deals, and discounts – they've got the works. Plus, if you get your pals in on it, you can earn a cut every time they cash out through their referral program.
But between you and me, if it was my call, I'd still give Swagbucks the edge. But hey, don't let me sway you. Give Panda Research a shot and see how you like it. Every penny counts, right?
13. Ipsos i-Say
Ipsos i-Say is another great option for taking surveys and earning extra money.
I like Ipsos i-Say because the payout is very good (typically around $1 per survey) and they have a large selection of surveys to choose from. One thing to keep in mind with Ipsos i-Say is that their surveys tend to be on the longer side, so plan accordingly when you do them.
14. Branded Surveys
If you are looking to try more survey sites during your leisure time, Branded Surveys is worth checking out.
You can sign up for Branded Surveys here.
What's different from Branded Surveys is that you can Trade your points in for prizes or sweepstakes entries instead of just cash.
I personally like Branded Surveys because they have a low payout threshold of just $10 and they offer a variety of ways to cash out.
15. Inbox Pays
Here's a warm welcome to Inbox Pays, another survey heavyweight that's made its name in the PayPal-paying game.
Inbox Pays isn't just about surveys; it's like a virtual treasure hunt with all sorts of tasks that can earn you some cash. From catching up on paid offers, reading emails, bringing your friends on board, clipping coupons, to spinning the wheel – it's like a carnival where everyone wins!
When it comes to surveys, most are pretty quick and will net you between $0.50 and $5. Sure, you might hit the jackpot with a $5 long-haul survey, but those are a bit like finding a four-leaf clover – lucky, but not everyday lucky.
What's more, you get a $5 bonus just for signing up. Sounds good, right? Now, there's one catch – you need to stack up $50 before you can cash out. That's a bit of a mountain compared to other sites.
16. Toluna
If you're looking for an easy way to earn a little bit of extra money from home, Toluna is a great option.
You can sign up for Toluna here.
Toluna is different from other survey sites because it's more like a community. You can participate in forums, polls, and surveys on a variety of topics to earn points. With these points, you can then redeem prizes or sweepstakes entries.
My friends and I enjoy using Toluna because it's a great way to interact with other people and learn about new products and services while also earning a little bit of extra money.
17. Pinecone Research
Say hello to the elite club of Pinecone Research. It's a top-tier survey platform, but there's a bit of a secret handshake – you need an invitation to join. To snag an invite, you can sign up on their website or keep an eye out for links on other sites you browse.
Now, what makes Pinecone Research stand out is their hefty survey payouts. They're tossing $3 your way for the average survey, and that's something to write home about! They're also the kind of friend who remembers your birthday – they offer loyalty bonuses, so the longer you hang out with them, the more you can earn.
But wait, it gets even better! Pinecone opens the door to product testing opportunities. If you get picked for one of these, you'll pocket a cool $9 for every product you test and give feedback on.
Ready to cash out? Just hit the $3 mark, and the world is your oyster. You can grab your earnings via PayPal, check, or gift card. Now, between you and me, Pinecone Research is one of my top picks. Not just because of the pay, but the product testing adds a fun twist. Give it a whirl, and I bet you'll love it as much as I do!
18. Zap Surveys
Let's shine the spotlight on Zap Surveys, a paid survey app that's all about rewarding you with real dollars for sharing your thoughts on products and services you know and love.
Zap Surveys keeps it straightforward – no points system to puzzle over. You see the value of each survey in cents upfront, so you can size up how much you're earning and whether a survey is worth your time. Most surveys will toss between $0.25 and $1 into your piggy bank, but they'll welcome you to the club with a hearty $6 for your first survey.
But why stop at surveys? Zap Surveys opens the door to all sorts of money-making opportunities:
Location rewards: Earn by just being somewhere!
Log in streak: Get paid for showing up daily.
Daily challenges: Think of it as an exciting brain workout that pays.
Sharing on social media: Your followers are your fortune.
Inviting friends: More pals, more dollars.
Once your account balance hits $25, you can cash out via PayPal or grab an Amazon eGift card. Start zapping surveys and let the earnings flow!
19. Nielson
Let's talk about Nielsen, a seasoned player in the market research arena, boasting decades of industry expertise. They're keen to hear your thoughts via surveys, and they're not stingy about rewarding you with cash for your insights.
But here's where Nielsen stands out from the crowd. Their main hustle is gathering data on user behavior, and they've got a slick offer for you. Just download their mobile app, let it do its thing and collect data on your phone usage, and just like that – you could be banking up to $60 a year for virtually zero effort.
Now, I know you might be fond of PayPal, but Nielsen likes to do things a bit differently. They're not on the PayPal bandwagon but offer close alternatives like gift cards and physical items. So, even if you're not a tech aficionado, I'd recommend giving Nielsen a go. It's almost like finding money in your pocket – unexpected, but definitely a nice surprise!
20. Opinion Inn
Meet Opinion Inn, a market research platform that may seem young with its 2014 launch date, but it's quickly built a robust reputation for being reliable and trustworthy.
Imagine walking into a party and being handed $10 just for showing up! That's what Opinion Inn does – they welcome new users with a $10 sign-up bonus after completing their profile. Moreover, they aren't stingy when it comes to survey payouts – you can expect to earn between $3 and $5 per survey on average.
There's a catch though – a withdrawal threshold of $25. But don't fret – thanks to that generous sign-up bonus, you only need to earn an extra $15 from surveys for your first cash-out. That means with a little effort, you could be banking your earnings in just a few days. Now that's an express route to cashville!
Which online survey sites are legit?
⛔️ Now, here are some red flags and warning signs you should watch out for!
You may be eager to earn money doing surveys with other companies that aren't mentioned in this post, but be careful!
Here are three warning signs you need to watch out for before signing up for other paid survey sites. You want to make sure that those are online surveys that pay cash (or at least compensate you in some way).
1. Survey websites that make big promises
Is the survey site making big promises?
Are they telling you that you can quit your job to earn a full-time income by taking paid surveys online?
Yes, you can earn extra money doing surveys but don't expect to make millions (or even thousands per month) because you won't.
Taking surveys for money is just enough to earn you some side income for additional spending or paying off a small amount of your debt. Again, it makes an easy and quick side hustle.
Here is an alternative fun side hustle that could turn into a six-figure income…
Make money online blogging!

If you're really looking for a side hustle that could potentially replace your income, I highly recommend learning how to start a blog that makes money. This is exactly what I did just a couple years ago as a beginner and it's how I went from earning an extra $500 per month to over $20,000 per month!

Aside from taking paid surveys and earning some extra income, check out how I make money blogging here.

You can also sign up for my FREE 7-day blogging e-mail course below and I will show you how to make money online by starting a blog from scratch. I started with absolutely NO experience and you could too!

Spoiler alert: You DON'T need to be a tech wiz or a good writer to start a money-making blog…
2. Survey sites that aren't free and charge a fee
Is the survey company asking you to pay a fee to join?
You should get paid for taking surveys, not the other way around!
Even if they ask for a small fee in exchange for unlimited earning opportunities, stay away from it because it's likely a scam!
No matter how small the fee, you should never have to fork out a penny to join online survey sites. Based on the survey sites that I know, they are all FREE to join! All the surveys on this post are the best free survey sites available to you.
3. Survey websites that appear in your inbox without signing up
Beware of some companies sending you e-mails about survey opportunities.
If you don't remember signing up for the survey site, don't click on it. Simply ignore the e-mail and unsubscribe from it!
Related posts on how to make money online aside from taking paid surveys
If you're looking for other ways to make money online, be sure to bookmark and check out readers' favorite articles below.
Over to you — do you make money off surveys? Are you a member of these best survey sites? Do you recommend any other online surveys that pay cash?
Don't forget to bookmark this and share it! 🙂