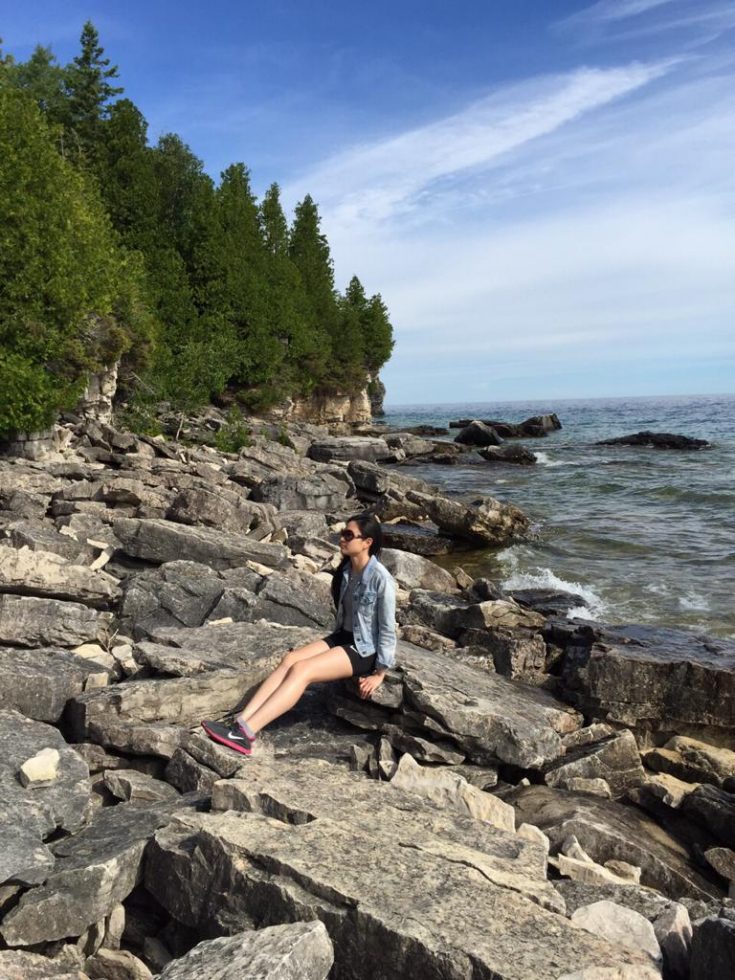 Hey there!
Welcome to my online space!
My name is Ling and I initially started this blog, Finsavvy Panda, to document my financial journey, and eventually my $10,000 per month, now $20,000 per month blogging journey, so I could stop overspending and increase my savings to build wealth.
I didn't know what to expect at first but this blog eventually became a place where over 100,000 monthly readers came back for my personal finance, online blogging, and money tips.
Whether you're looking for tips on how to save money or make extra money so you can build wealth and improve your lifestyle, this blog is aimed to help you do that without feeling overwhelmed.
My goal is to help you build a healthy relationship with your finances without having to pinch your pennies or spend 24 hours a day hustling for money. I'm all about creating a healthy balance between work, family, and life.
A little bit about me
I'm extremely introverted, sometimes awkward in social crowds, but ironically I have been told that I'm very approachable and easy to get along with. Many people tell me that I'm an "extroverted" introvert – if that makes any sense?
I love hanging out at Starbucks to read about personal finance and work on my blog. I know that most personal finance bloggers would encourage me not to spend at Starbucks, but here are my hacks on how to get free drinks at Starbucks!
My real-life experience with personal finance
Being born and raised in a low-income family who didn't know anything about personal finance shaped my values about money and who I am today.
I've been saving, managing and investing my money for over 10 years.
That includes learning how to create a budget for dummies so I could save more money for emergencies, entertainment, things I love, and my future retirement.
Investing in stocks and finding creative ways to make extra money has always been a strong interest of mine. Today, I'm totally obsessed about blogging and exploring different ways to earn a living online. Part of the reason is I felt helpless seeing my parents and grandparents struggle financially. They never lived comfortably and were always living paycheck to paycheck, so I had the dream of giving us a better life.
I literally started with nothing, and I made a lot of silly mistakes with my money in the past. That includes spending money on unnecessary things that I thought would make me happy but in the end, it really didn't.
I don't have a whole lot, and I am NOT rich by any means, but after learning how to build wealth from the financial experts and making some lifestyle changes, I became a healthier person both mentally and financially.
The financial struggles my parents and I went through was a real wakeup call and it motivated me to learn how to build a better relationship with my money.
How I started blogging about money and personal finance
Not too long after working, I started to feel unfulfilled and dissatisfied with all my jobs. During that time, I was inspired by many personal finance blogs who wrote about their million-dollar journey and the numerous ways of building wealth.
Those personal finance topics include:
Frugal Living
Investing Money
As I read more about personal finance bloggers, I got hooked with their blogging journeys and wanted to learn more about how they were getting out of debt, improving their finances, or even becoming millionaires by making money online with their blogs!
These personal finance bloggers' stories along with other different types of bloggers also encouraged me to start a money-making blog too.
Inspired by their income reports, I also logged my blog income reports to show beginners that earning extra money online is possible. I knew absolutely nothing about making money online and had no clue what "blogging" meant.
But after learning more about the online world, and implementing some traffic and monetization strategies onto this blog, the extra money I earned online allowed me to increase my savings and improve my financial situation too. After 18 months of starting my blog, I have been earning more than $10,000 per month with this small blog you're reading now.
UPDATE: It's crazy to say this, but today, I earn over $20,000 per month blogging from home, which I never thought would be possible for someone like me who is NOT tech savvy, NOT a good writer, and with no prior experience in the blogging world before starting this blog! If I can do it, so can you!
This also gave me the option to quit my job so I could continue to learn more and focus on the readers of my blogs. Yes, I created a second blog near the end of 2019, so I have more than one blog today! 😊
After seeing great results with my first blog, which is the one you're reading now, I used my experience to create my second blog about general lifestyle to replicate my results and avoid mistakes I made as a beginner blogger.
My husband was initially skeptical about the idea of blogs too.
But when he saw the progress and full-time income from my two blogs, he was inspired and felt confident about the idea. This influenced his decision to resign from his job to help me manage my blogs more efficiently so they could generate income more passively. He learned a ton on his own and used that experience to start a blog in a very specific and narrow category with his friends (who just quit their jobs too) and today, they never looked back!
If you're interested in learning how to start your blog from home, you can sign up for my FREE 7-day e-mail course here where I teach you the EXACT steps I took as a beginner to build a six-figure blog in less than 2 years.
If you want a FULL, complete and comprehensive guide on how to start a profitable for total beginners, I recommend checking out my best-selling e-book, The Treasure Map To Blogging Success in 30 Days. I also created these Pin Savvy Pinterest Templates to help you create beautiful pins that will drive traffic to your blog.
Overall, letting go of my fear, and starting this blog allowed me to explore the potential and opportunities outside of the standard 9-5 world. Today, I really enjoy working from home, or at Starbucks, and offering readers my best money, blogging, and personal finance tips.
About Finsavvy Panda blog
Finsavvy Panda's main focus is finding the best ways to save money and make money to help you get rid of debt and stop living paycheck to paycheck.
This blog also covers topics about budgeting, investing, and building wealth. I've also expanded to teach you how to make money from home with a small blog.
If you have any questions or comments, feel free to reach out to me:
General questions: [email protected]
Work with me: [email protected]
Follow me on Pinterest!
Don't forget to follow me and be friends with me on Pinterest right here!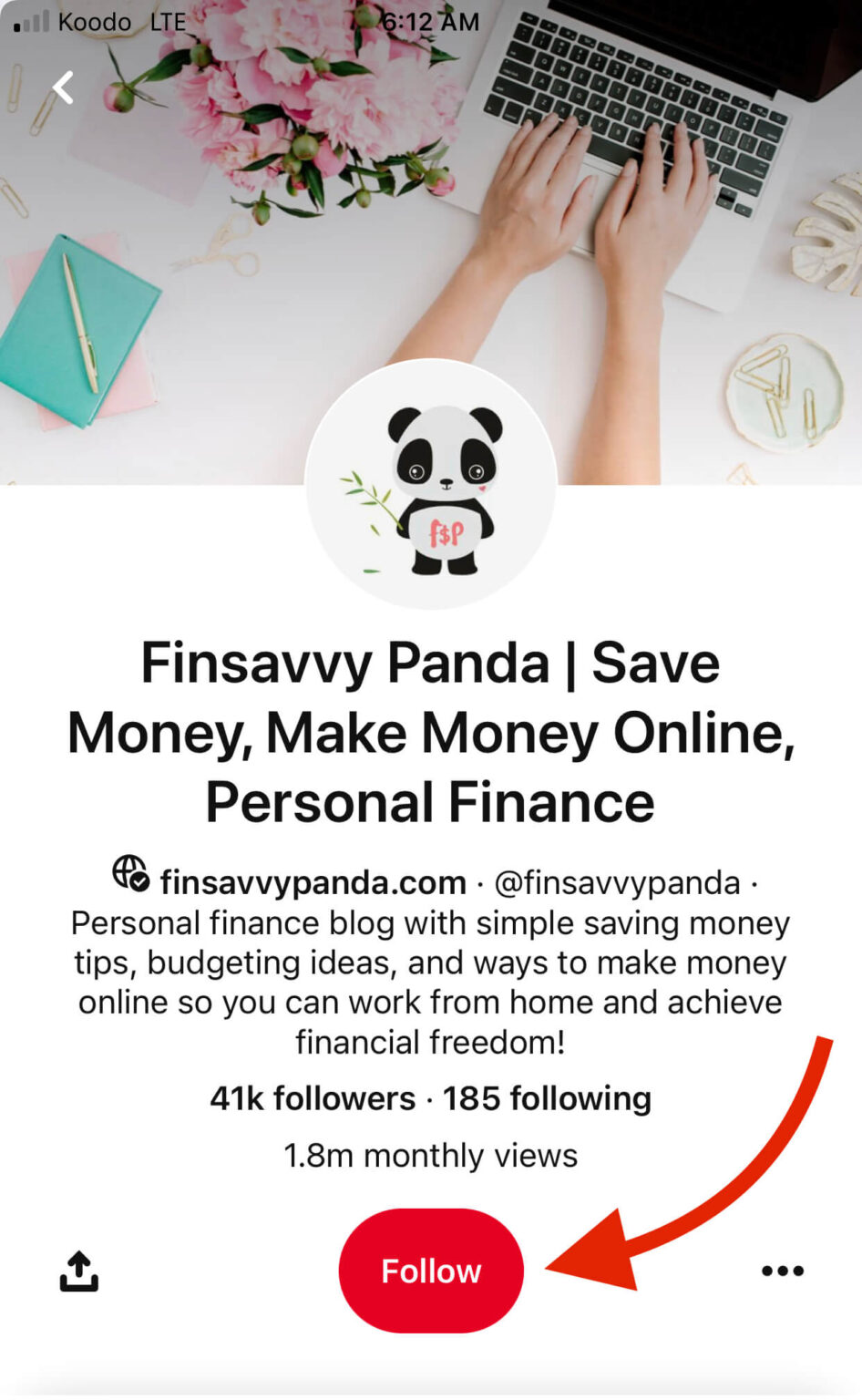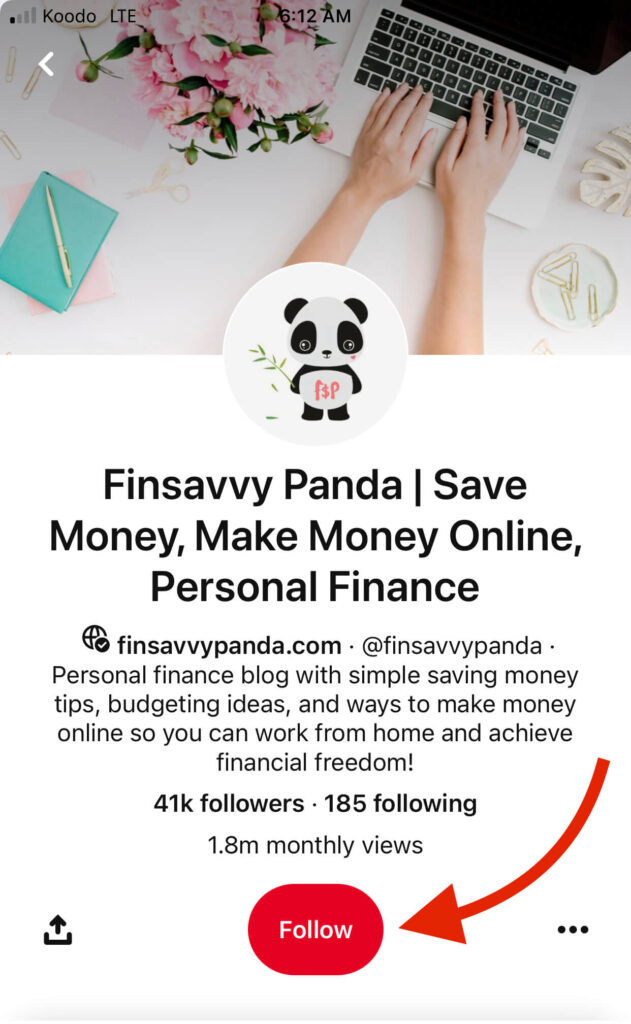 My education and work experience in finance
I graduated from the University of Toronto with a business degree and majored in finance.
My top 3 favorite finance courses were Financial Planning and Personal Finance, Investments, and Money and Banking.
I also completed the Canadian Securities Course (CSC®) after the year I earned my business and finance degree. I've been working in the financial and banking industry as an Analyst in different areas of businesses since 2011 and completed the Chartered Financial Analyst (CFA) Level 1 and Level 2 exams. I learned a ton about financial planning, investing, money, and banking from my education and work experience in the finance industry.
I worked for almost 2 years as an Investment Risk Analyst for a major Investment and Mutual Fund firm. I then switched jobs and worked for several years as an Equities, Fixed Income, and Foreign Exchange (FX) Market Data Analyst for a leading financial institution.
Disclaimer: Please note that this is a personal blog where I share my personal experience, tips, and tricks about money matters. All opinions are mine. You should not take anything from this blog as professional advice. You can read more about the privacy policy here.