I decided to create this resource page for you to refer back to when you have questions about which tools I've used to help me manage my finances as well as my blog. Whether you're a new blogger (like me), or someone seeking financial help, I sincerely hope that this list of useful tools will add value to your life!
Disclosure: Please note that this page contains affiliate links, which means I may earn a small commission (at no additional cost to you) if you choose to purchase. Also, please understand that I only recommend products that I truly believe will benefit you. Whether or not I earn a commission, these are products I would still recommend. There isn't anything on this page that I haven't tried and/or personally verified.
With your support, I'm able to provide you with free information on my blog that is helpful to you. On top of that, it allows me to take my time to answer your questions and provide you with help via e-mail. Overall, your love and support is what keeps this blog up and running! Thank you so much! 🙂
BLOGGING-RELATED RESOURCES TO MAKE MONEY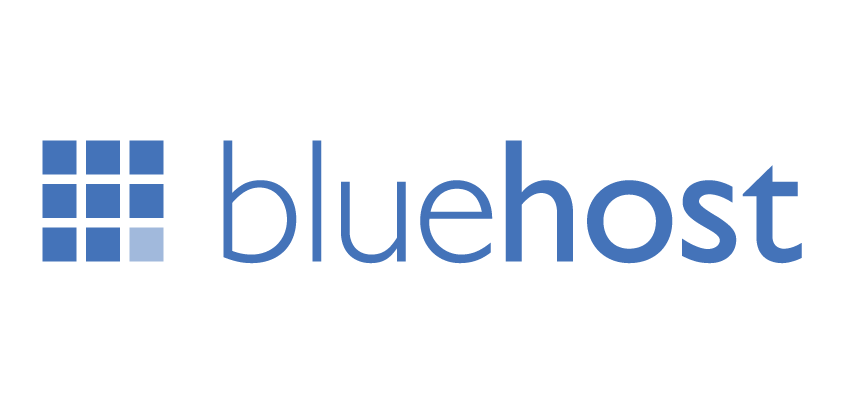 Bluehost: If you're looking to start a blog for an extremely low price, I highly recommend using Bluehost. This web hosting company makes starting a blog very easy with their 1-click WordPress install button. Not to mention, their 24/7 customer support is phenomenal. Based on my experience so far, I never had to wait for the next customer rep and they always resolved my issues on the spot. Sign up through my link and get a FREE domain ($15 value) when you go for the 12-month or longer plan.
🌟 You can start your blog for as low as $2.95/month when you sign up with this link here. That's over 60% off regular pricing! Plus, get a FREE domain name ($15 value) when you sign up today through my special link. I don't know when this deal expires, so take advantage if you've been thinking about starting a blog!

👉 You can also read my series of blog income reports here where I show others that making money with a blog is possible! This has allowed me to make $2,000 to $5,000 per month in EXTRA income on top of my full-time job!

Today, I make $10,000+ per month with my small blog! 💰💰💰
You'll always have free access to my easy step-by-step tutorial here if you need help starting your blog.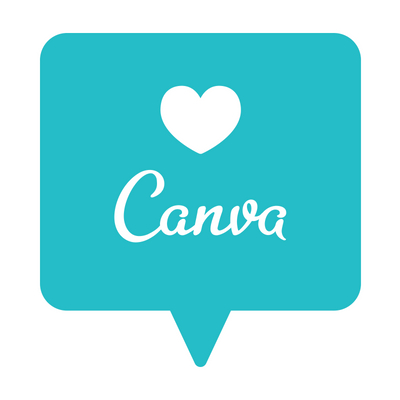 Canva: This is an online design program that allows you to create banners, pins, and images for your blog. I love absolutely love how easy it is to use this program! It is my go-to tool for creating pins to promote my blog on Pinterest. I am currently using the free version, but you can always pay for their upgrade version to gain access to more features.
Click here to start using Canva for FREE.
Making Sense of Affiliate Marketing: Are you looking to make money with your blog from affiliate marketing? If so, this course is great for beginners like you. The course instructor, Michelle, teaches you how she consistently earns over $50,000 per month from affiliate marketing. During the first month when I took her course and implemented her strategies, I made my first $400 from affiliate marketing. Just 5-6 months later, my affiliate income increased to over $2,000 per month!
UPDATE: Today, I make over $7,000 in affiliate earnings per month within 1 year of taking this e-course!
For more information, you can visit my Interview post here where Michelle gives her very best tips on how you can implement a winning strategy with affiliate marketing.
FREE BONUS: I am also offering my 122-page blogging binder for FREE to those who purchase Michelle's course with my affiliate link. Read here for more details about my FREE giveaway.
Pinteresting Strategies: This Pinterest e-course was created by Carly to teach bloggers how she went from 0 to over 200,000 monthly page views all from manual pinning (without a paid scheduler like Tailwind).
This was one of the first Pinterest resources I used as a brand new blogger and it guided me towards the right direction on how to use Pinterest the right way.
After implementing Carly's strategies, I went from almost 0 page views to over 20,000 monthly page views in 3 to 4 months from absolute scratch (with only 5 to 8 blog posts)! The effect was almost immediate for me. Today, I receive over 100,000 monthly page views from Pinterest, and I continue to implement some of Carly's strategies whenever I'm manually pinning.
I only recommend this e-course if:
1) You have at least 15 published blog posts (this just makes it easier for you to alternate your pins without making it look like a spam)!
2) You want to implement a manual pinning strategy
3) You are a blogger who is already familiar with the basics of Pinterest
Carly's e-course focuses on teaching her strategies rather than the basics and foundations on how to use Pinterest as a beginner.
If that sounds like you, click here to learn more about Carly's secret Pinteresting Strategies.
If you're a brand new blogger and very new to Pinterest, I recommend the next resource that I used…
Making Pinterest Possible: This e-book is perfect for brand new bloggers or beginners who want to learn how to use Pinterest to drive traffic. It is PACKED, and I mean JAM PACKED, with a lot of valuable information. Even for someone like me who has been using Pinterest for a while got valuable lessons out of it! I could tell that Ana put in a lot of sweat, blood, and tears into her e-book.
If you're new to Pinterest, or you don't fully understand Pinterest (or not seeing the results you like) after using it for a while, then this course is PERFECT for you! BUT you NEED to be patient and FOLLOW EXACTLY EVERYTHING in her e-book to actually see results!
Again, it's only a $35 investment (Plus $50 worth of FREE bonuses), which I was able to make back in less than a week!
❤ Ana was nice to provide me a coupon code for my readers. For a limited time, you can use the code, TSA5OFF, towards her e-book and get $5 off when you purchase her e-book here! The price is honestly very affordable and you get a TON of value from Ana's resource!
MY RESULTS: Visit my first blog income report to more about my results from Ana's e-book

Tailwind: This Pinterest scheduler app has changed my life! I don't pin manually as much anymore and it has saved me SO MUCH time! However, when I do manually pin, I make sure that I'm following Carly's secret manual pinning strategy. I've only been using Tailwind for exactly one month (after 8 months of blogging) and I'm already seeing results with my traffic! I HONESTLY wish I used it sooner!!!
Get your FREE one month trial with Tailwind by using my link here. No credit card or any upfront payments necessary!
Just a simple FREE sign-up here, PLUS a $15 gift if you ever decide to purchase Tailwind!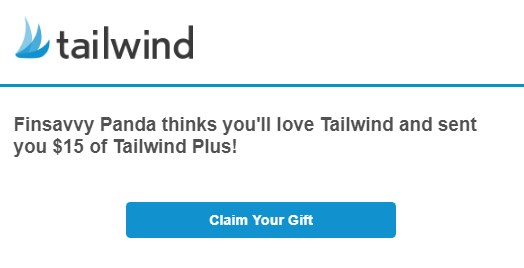 MONEY-SAVING RESOURCES

Swagbucks: This FREE program allows you to earn cash and FREE gift cards (my favorite ones are Amazon and Starbucks) just by surfing the web, watching some funny cat videos, shopping, playing games, completing simple surveys, and doing other online activities.
My fiance and I have redeemed many $50 to $100 free Starbucks gift cards which helped us save money by making our spending a little more affordable! Swagbucks has helped its members save over $300,447,296!
⭐️ You can sign up for a FREE Swagbucks account here and start putting cash back into your wallet!

Survey Junkie: I personally use this free resource to earn extra cash by answering simple surveys online. This may help you save money or pay for some of your groceries for the month because you can redeem cash or FREE gift cards (your choice). They are rated 8.7/10 which is one of the highest on TrustPilot reviews.
⭐️ You can sign up for Survey Junkie for FREE here and start earning free gift cards and cash during your spare time.

American Consumer Opinion (ACOP): I also recommend using this survey site to earn some extra cash to help you offset your coffee money. 🙂
It only requires your e-mail to start participating in their surveys and research projects.
Similar to these other survey sites that pay cash, I like how their questions are in a multiple-choice format so it makes it really easy for me to complete online for extra money.
⭐️ Become an exclusive member of American Consumer Opinion® by signing up here. It's absolutely free to use!
Ebates: I absolutely love Ebates because you get up to 30% cash back (or even more) for buying the things you normally shop for. They have over 2,000 different retailers including Kohl's, eBay, Macy's, Walmart, Expedia, and much more!
⭐️ It's FREE to sign up and you can redeem your FREE $10 bonus after your first $25 purchase.

For Canadian readers, you will receive a $5 bonus by signing up here.

To learn more, here is my honest Ebates review plus a quick step-by-step tutorial on how to use it and get the most cash back!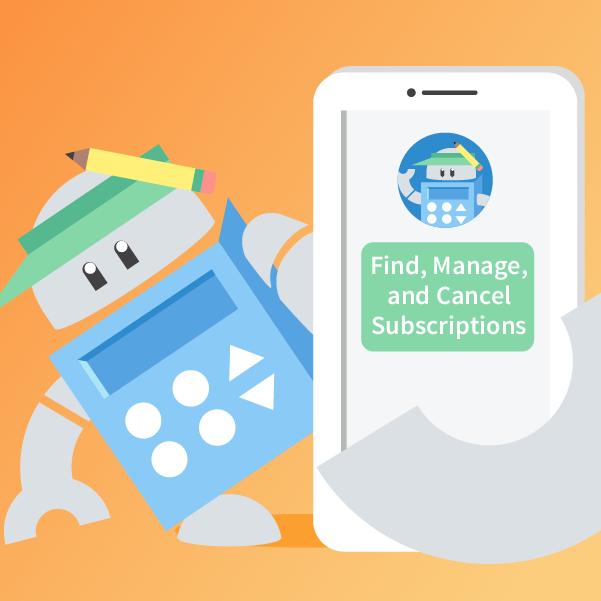 Trim: This cute little robot is your personal finance assistant and his mission is to whip your butt into financial shape. Trim is a FREE app that will help you save money by scanning your accounts and cutting your unnecessary expenses. Trim will also help you negotiate your cable, Internet, and cell phone bills. Trim has helped users save over $8,000,000 with their day-to-day finances!
⭐️ Sign up for Trim for FREE here and start saving money today!

$5 Meal Plan: Are you tired of spending your time on meal planning? Maybe you don't plan out your meals, but you're looking for ways to save money without having to eat out every day.
If that sounds like you, then I highly recommend this $5 Meal Plan. It's a weekly meal plan service that aims to make your life easy by saving you time and money. For only $5 a month, you will receive a delicious meal plan that costs less than $2 per meal. They also offer a free 14-day trial absolutely risk-free. If you decide that this isn't for you, simply cancel it with no questions asked.
⭐️ You can get your FREE 14-day trial here and start saving big bucks on your food expenses!
Checkout 51: This money saving app gives you cash back for your grocery shopping!
You get cash back by purchasing items on their list and uploading your receipt through the app. Don't worry, it's very easy to snap the picture and send. Once you submit your receipt, they will approve it within a few days and credit the cash into your Checkout 51 account. Yes, it's really that simple.
⭐️ Sign up for Checkout 51 here for FREE and start saving money on your weekly groceries!
Caddle: This is a rewards and surveys program that is only exclusive to Canada. It's similar to Checkout 51 that you get cash back on groceries and household supplies. Unlike Checkout 51, Caddle gives you cash back for shopping and eating at restaurants. On top of that, you make money by answering very short surveys, watching videos, writing reviews, and engaging with brands on social media.
⭐️ Create a FREE Caddle account here and save up to $50 this week!
OhmConnect: Get paid to save energy! Yes, OhmConnect will pay you to save energy at home. Because you're getting paid to reduce energy, you'll have more incentive to lower your electricity bills — saving even more money! Sign up and they'll send e-mail notifications about your home usage.
OhmConnect works by rewarding you with points; 1,000 points is equivalent to $10. You can cash out your points through PayPal or use them to buy gift cards used for the OhmConnect store. As a bonus, you'll also get $20 for every friend you refer!
⭐️ Sign up for FREE using this special link and get a $10 bonus from OhmConnect. Plus, get an additional FREE $10 when you connect to a smart device. That's a total of FREE $20 just for joining!
Do you have a question or comment? Feel free to reach out to me at [email protected] I'd love to hear from you!