I decided to create this resource page for you to refer back to when you have questions about which tools I've used to help me manage my finances as well as my blog. Whether you're a blogger, or someone seeking financial help, I sincerely hope that this list of useful tools will add value to your life!
Disclosure: Please note that this page contains affiliate links, which means I will earn a commission (at no additional cost to you) if you choose to purchase. Also, please understand that I only recommend products that I truly believe will benefit you. Whether or not I earn a commission, these are products I would still recommend. There isn't anything on this page that I haven't tried and/or personally verified.
With your support, I'm able to provide you with free information on my blog that is helpful to you. On top of that, it allows me to take my time to answer your questions and provide you with help via e-mail. Overall, your love and support is what keeps this blog up and running! Thank you so much! 🙂
BLOGGING-RELATED RESOURCES TO MAKE MONEY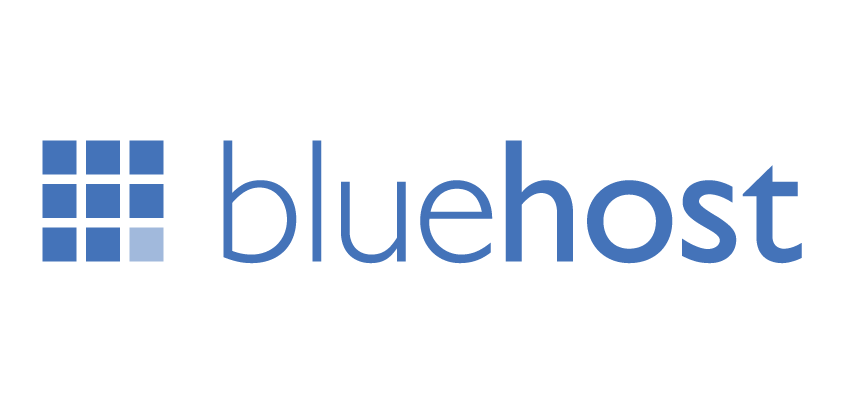 Bluehost: If you're looking to start a blog for an extremely low price, I highly recommend using Bluehost. This web hosting company makes starting a blog very easy with their 1-click WordPress install button. Not to mention, their 24/7 customer support is phenomenal. Based on my experience so far, I never had to wait for the next customer rep and they always resolved my issues on the spot. Sign up through my link and get a FREE domain ($15 value) when you go for the 12-month or longer plan.
🌟 You can start your blog for as low as $2.95/month when you sign up with this link here. That's over 60% off regular pricing! Plus, get a FREE domain name ($15 value) when you sign up today through my special link. I don't know when this deal expires, so take advantage if you've been thinking about starting a blog!

👉 You can also read my series of blog income reports here where I show others that making money with a blog is possible! This has allowed me to make $2,000 to $5,000 per month in EXTRA income on top of my full-time job!

Today, I make over $10,000 now $20,000 per month with my small blog! 💰💰💰
You'll always have free access to my easy step-by-step tutorial here if you need help starting your blog.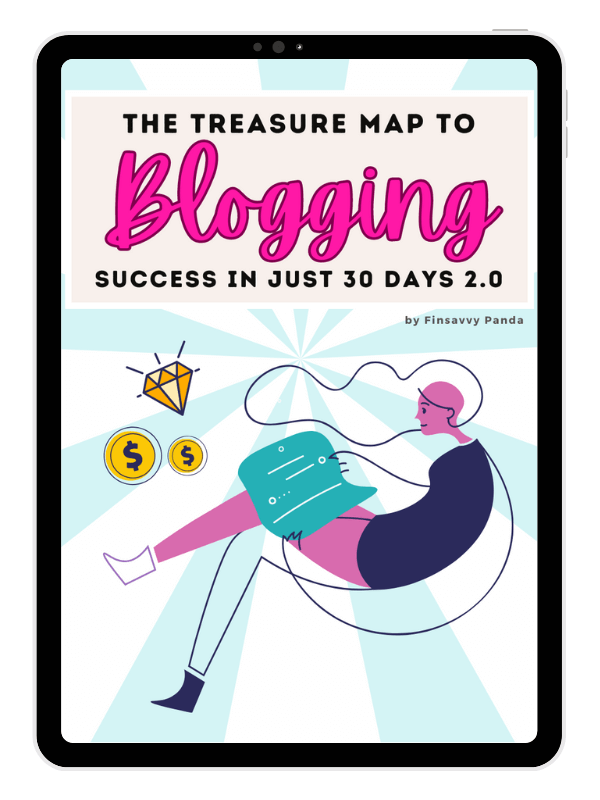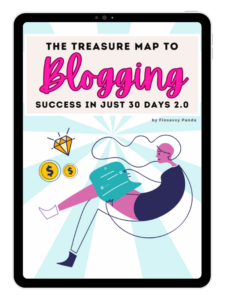 The Treasure Map To Blogging Success in 30 Days: Learn how to create and build a profitable blog from scratch with NO tech and NO design skills required. I teach beginners the EXACT steps to take in order to build a successful blog, from the ground up, so they can start earning their first income online. This ebook is JAM-PACKED with many step-by-step tutorials and contains a TON of valuable information that gives beginners the proper guidance to build and grow their blogs beyond what they can imagine. You can learn more about this affordable ebook here and check out what people say about it!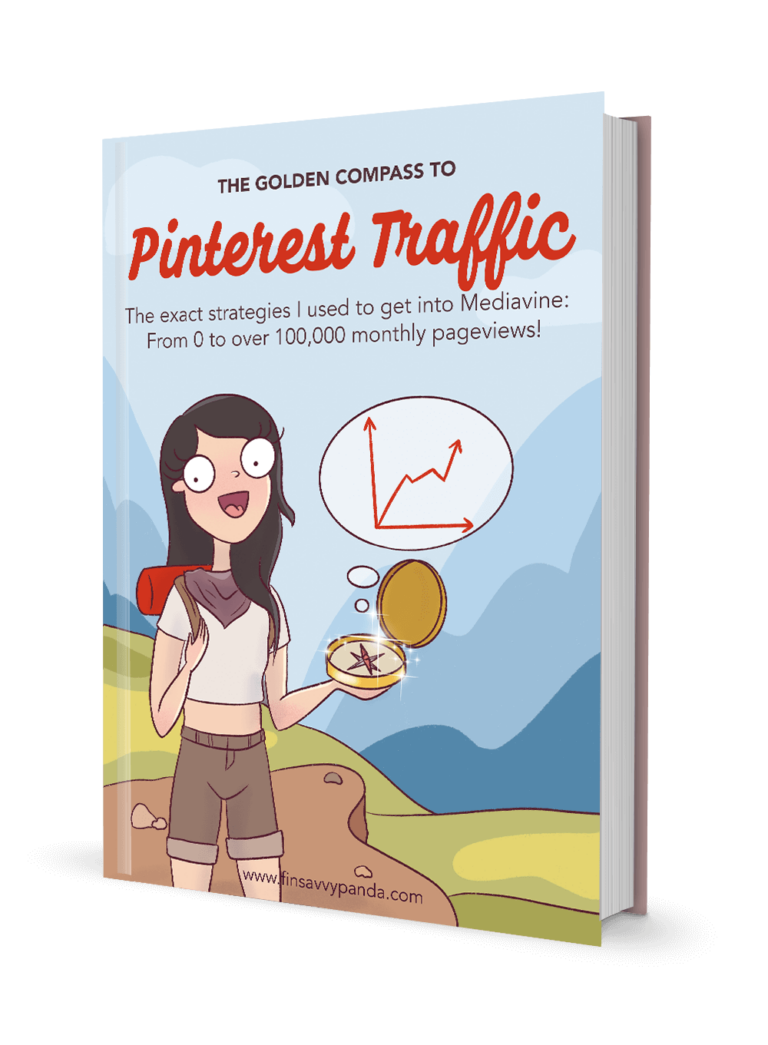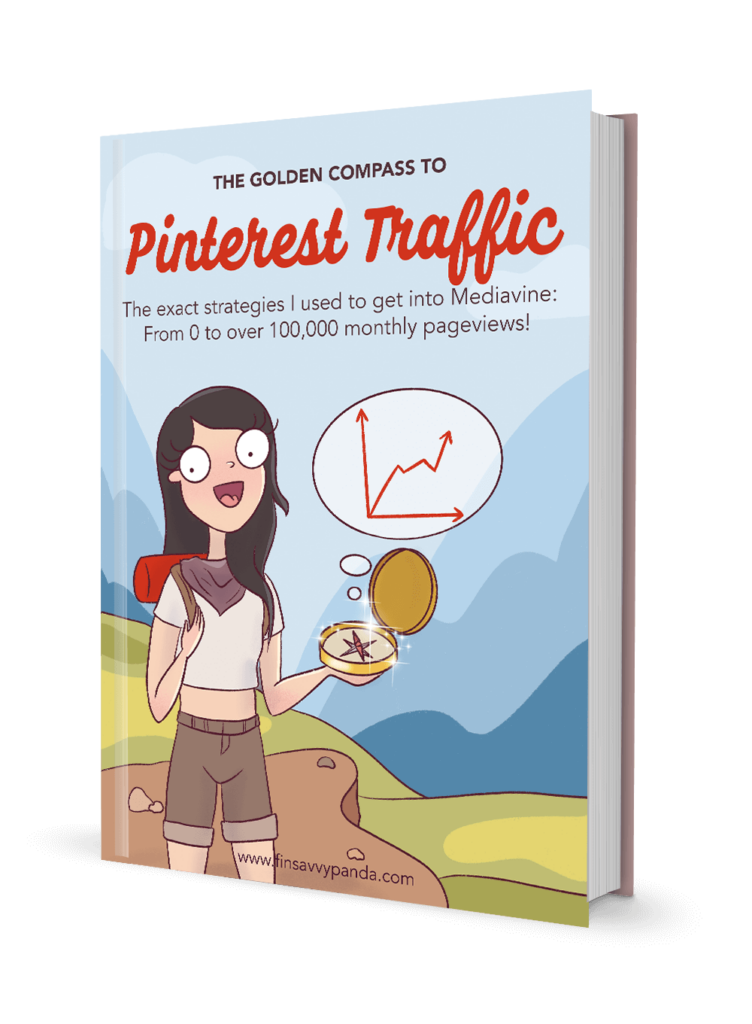 The Golden Compass To Pinterest Traffic (Comprehensive Guide): You can now steal my extract Pinterest traffic strategies that got me from 0 to over 100,000 monthly pageviews. Increasing my pageviews as a beginner opened up the doors for me to earn my first Mediavine and affiliate income online! Within one year of blogging, I was able to boost my monthly pageviews on Finsavvy Panda to over 100,000! Following that, I created a second blog to diversify my income, which gets on average 100,000+ pageviews a month. Increasing my monthly pageviews from 0 to 100,000 allows me to earn a consistent income with my blogs using different monetization strategies including display ads with Mediavine, affiliate marketing, and so on. Today, I earn an annual six-figure income as a blogger and I want to show you how by attracting the right type of traffic and audience to your blog. It all starts with getting enough pageviews to your website – and I'm going to show you how!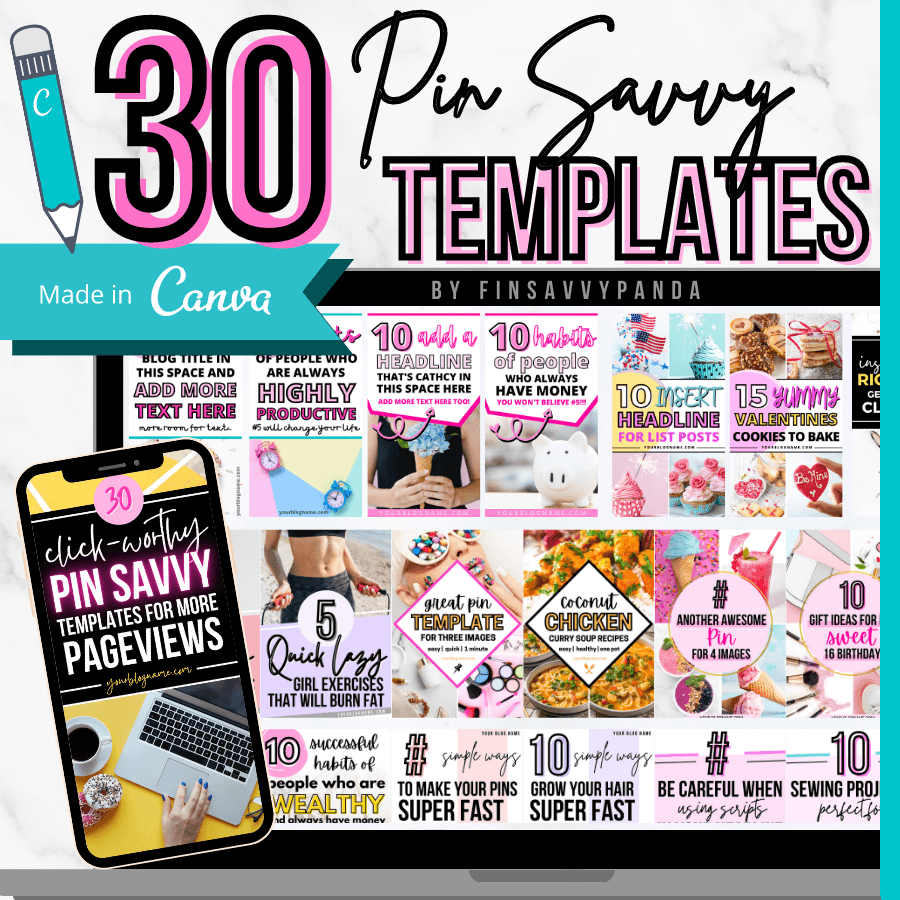 30 Premium Pins (+35 Lightning Pins + 10 BONUS Pins) = 75 Pin Savvy Templates: It took me MONTHS and even YEARS to figure out what types of pin designs do well on Pinterest for my blogs. These are 30 Canva Pin Templates designed by me and I've spent thousands of hours testing my blogs on Pinterest. I am consistently getting over 100,000 monthly page views and the best part is these templates can make it super easy for you to manage your Pinterest traffic without spending so much time making pins. These templates were created to help you quickly make gorgeous and stunning pins that stand out from the crowd in just minutes or even seconds! You can use them on the Free, Pro, or Enterprise Canva account! Visit this page to learn more about these exclusive Pin Savvy Templates!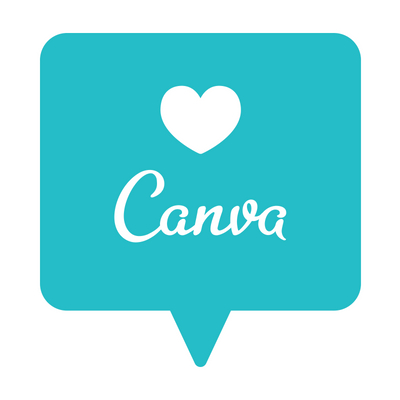 Canva: This is an online design program that allows you to create banners, pins, and images for your blog. I love absolutely love how easy it is to use this program! It is my go-to tool for creating pins to promote my blog on Pinterest as you can see with my Pin Savvy Pinterest templates here. I went from using the free to Pro version because of the unlimited access to premium stock photos along with better tools and features. It's affordable and definitely worth every penny!
Click here to try the Canva Pro version for FREE.
Tailwind: This Pinterest scheduler app has changed my life! I don't pin manually as much anymore and it has saved me SO MUCH time! I've only been using Tailwind for exactly one month (after 8 months of blogging) and I'm already seeing results with my traffic! I HONESTLY wish I used it sooner!!!
I also have an article on how to use Tailwind to schedule your pins for massive Pinterest traffic.
Get your FREE one-month trial with Tailwind by using my link here. No credit card or any upfront payments are necessary!
Just a simple FREE sign-up here, PLUS a $15 gift if you ever decide to purchase Tailwind!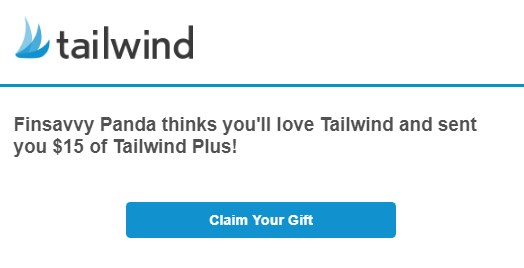 MONEY-SAVING RESOURCES
The Ultimate Power Up Printable Budget Binder: This is my best-selling budget binder that works! Whether you're in debt, living paycheck to paycheck, or want to kickstart a new financial journey to start building wealth, I recommend keeping track of your personal finances all in one place with this well-organized planner.
This binder was created based on personal financial expert principles and I hand-crafted this beautiful 250+ page printable binder to help you organize your finances so you can achieve your financial dreams! These are the EXACT templates my husband and I used to help us save and build up our net worth over the years!
Learn more about The Power Up Budget Binder here.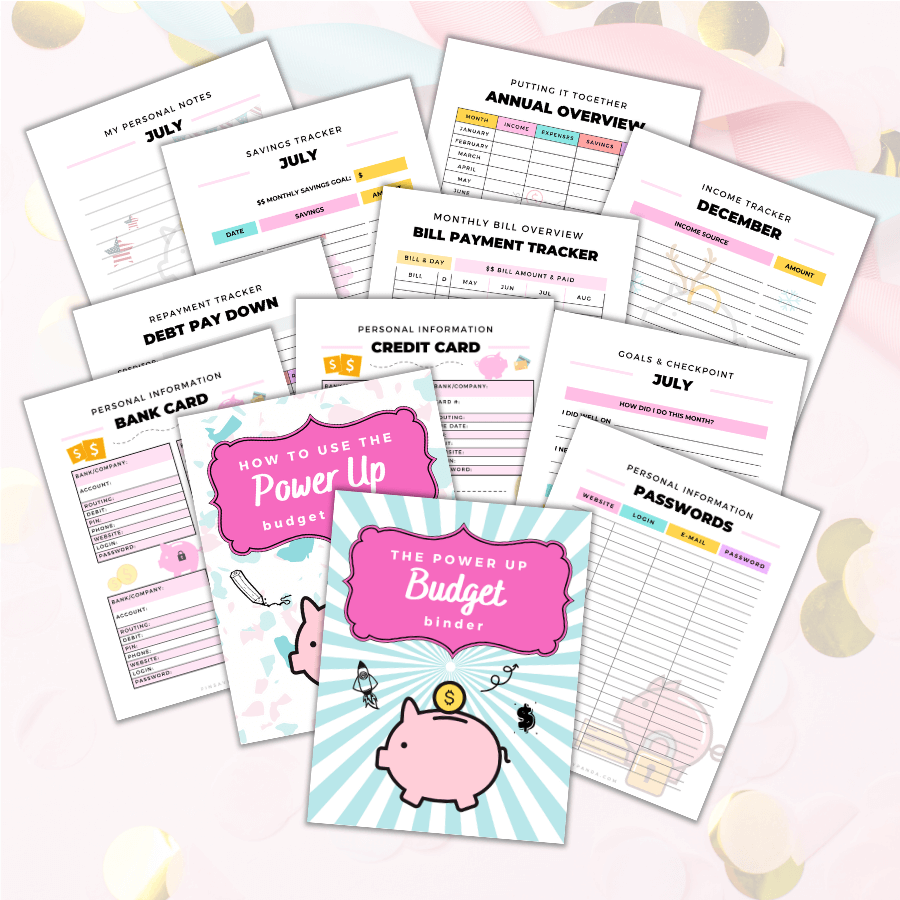 Swagbucks: This FREE program allows you to earn cash and FREE gift cards (my favorite ones are Amazon and Starbucks) just by surfing the web, watching some funny cat videos, shopping, playing games, completing simple surveys, and doing other online activities.
My fiance and I have redeemed many $50 to $100 free Starbucks gift cards which helped us save money by making our spending a little more affordable! Swagbucks has helped its members save over $300,447,296!
⭐️ You can sign up for a FREE Swagbucks account here and start putting cash back into your wallet! I also have a Swagbucks review here for you to learn more.

Survey Junkie: I personally use this free resource to earn extra cash by answering simple surveys online. This may help you save money or pay for some of your groceries for the month because you can redeem cash or FREE gift cards (your choice). They are rated 8.7/10 which is one of the highest on TrustPilot reviews.
⭐️ You can sign up for Survey Junkie for FREE here and start earning free gift cards and cash during your spare time.

American Consumer Opinion (ACOP): I also recommend using this survey site to earn some extra cash to help you offset your coffee money. 🙂
It only requires your e-mail to start participating in their surveys and research projects.
Similar to these other survey sites that pay cash, I like how their questions are in a multiple-choice format so it makes it really easy for me to complete online for extra money.
⭐️ Become an exclusive member of American Consumer Opinion® by signing up here. It's absolutely free to use!
Ebates: I absolutely love Ebates because you get up to 30% cash back (or even more) for buying the things you normally shop for. They have over 2,000 different retailers including Kohl's, eBay, Macy's, Walmart, Expedia, and much more!
⭐️ It's FREE to sign up and you can redeem your FREE $10 bonus after your first $25 purchase.

To learn more, here is my honest Ebates review plus a quick step-by-step tutorial on how to use it and get the most cash back!

$5 Meal Plan: Are you tired of spending your time on meal planning? Maybe you don't plan out your meals, but you're looking for ways to save money without having to eat out every day.
If that sounds like you, then I highly recommend this $5 Meal Plan. It's a weekly meal plan service that aims to make your life easy by saving you time and money. For only $5 a month, you will receive a delicious meal plan that costs less than $2 per meal. They also offer a free 14-day trial absolutely risk-free. If you decide that this isn't for you, simply cancel it with no questions asked.
⭐️ You can get your FREE 14-day trial here and start saving big bucks on your food expenses!
Do you have a question or comment? Feel free to reach out to me at [email protected]. I'd love to hear from you!