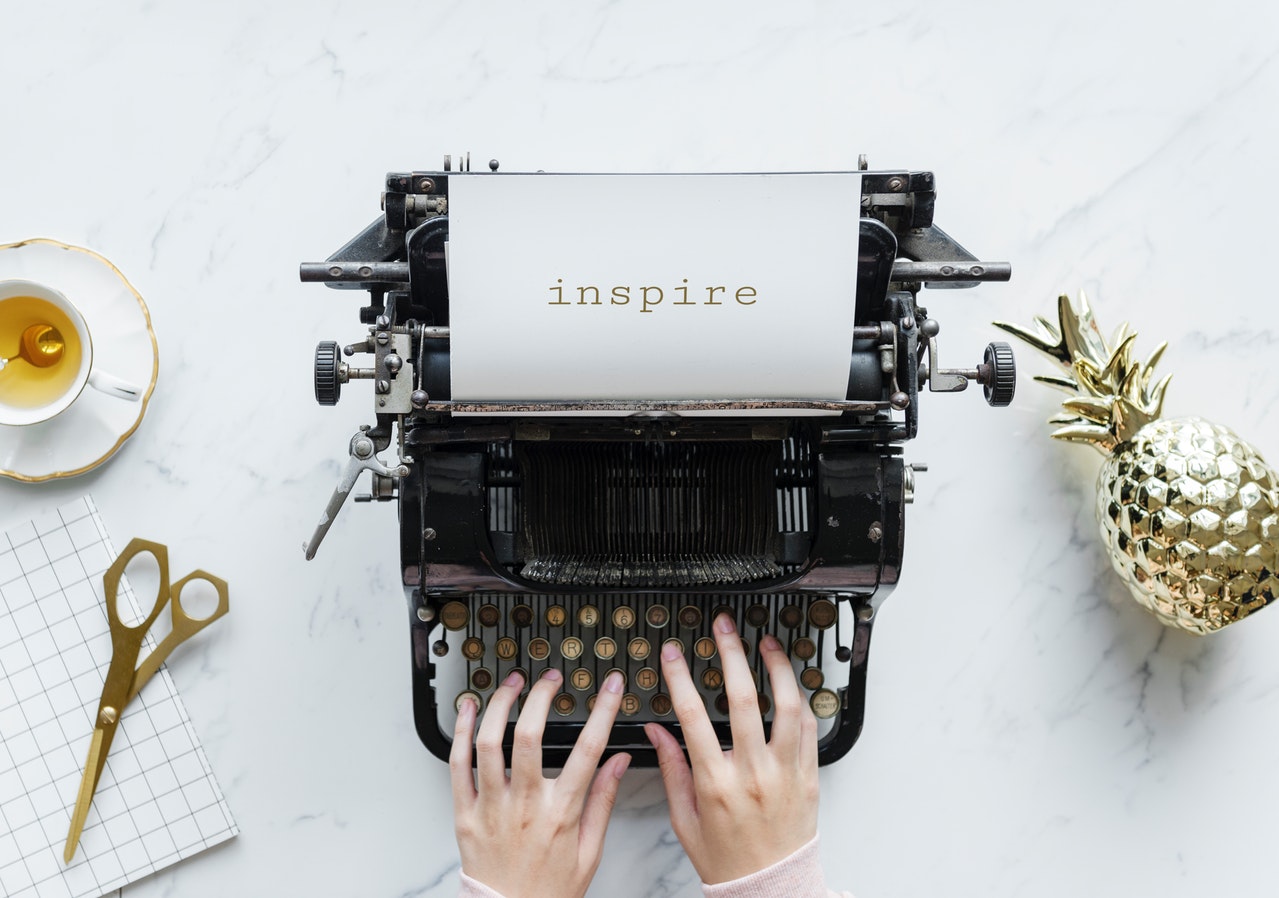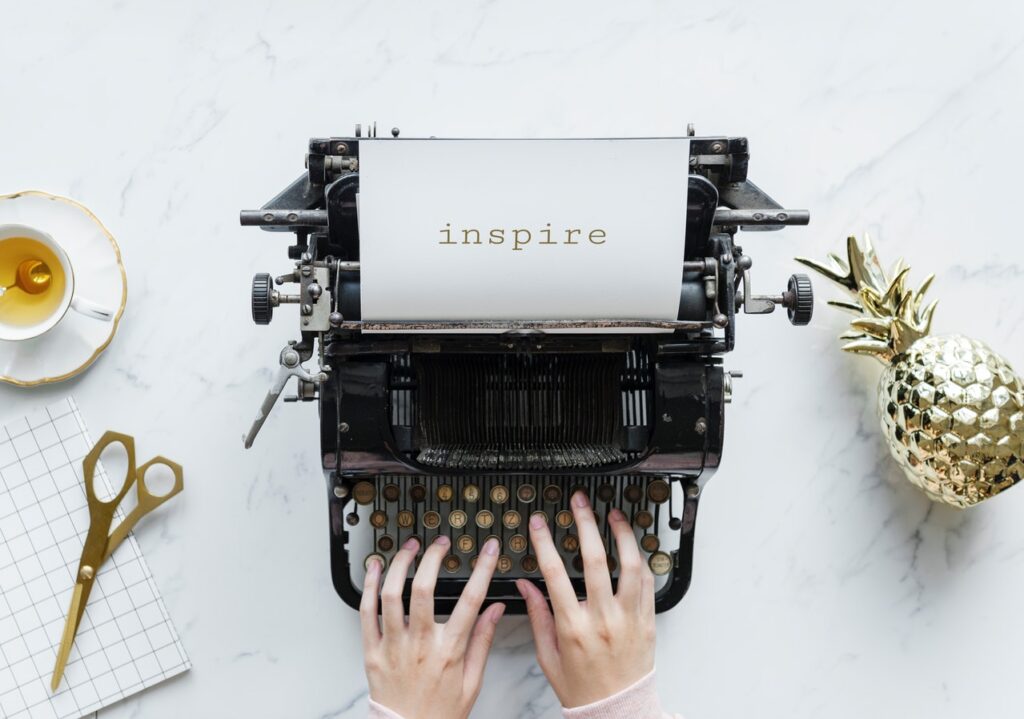 We will receive a commission if you make a purchase through our affiliate link at no extra cost to you. Please read our disclosure policy for more information.
You stumbled upon this blog post because you want to learn how to become a full-time blogger.
Why do you want to become a full-time blogger?
I ask you this question because it's important to know why before you jump into it.
There are many reasons why you want to become a blogger and here are some of the common ones.
You are a stay-at-home parent who wants to earn a full-time income while taking care of your kids.
You want to escape your unfulfilling 9-5 job and become your own boss.
You want to have a flexible schedule and be able to travel the world.
You are passionate about a certain topic and would love to teach people more about it.
You just want to give blogging a try and see what it's like because it's extremely cheap to get started.
Everyone is different and we all have our ultimate "why."
Before we jump into the step-by-step guide, I will share my story of how I started a blog and became a full-time blogger.
At the end of the post, I've included a list of frequently asked questions about becoming a blogger, in addition to the timeline of how Finsavvy Panda blog progressed in the first 2 years. This will give you an idea of what to expect and how I went from earning $0 to $10,000 per month in 18 months.
But before we answer all of your burning questions like "how to become a full-time blogger" and "how much can a blogger make", allow me to introduce myself and my personal story of how I turned my blog from hobby to blogging full-time.
UPDATE: Wondering how to become a blogger and get paid? You can also check out my updated blog income report on how I am earning over $20,000 per month blogging here.
How I Became a Full-Time Blogger
Ok, as I am typing this out on my laptop, it blows my mind that I actually quit my job and made blogging my "full-time job" (although it doesn't really feel like a job to me).
Several years ago before, the idea of becoming a full-time blogger never crossed my mind.
Just like any normal person, I was reading popular websites/blogs and consuming information to learn something new and inspiring each day. Gosh, I didn't even know that I was reading "blogs". What the heck is a "blog" anyway?
I just thought the stuff I was reading were articles written by freelancers on a website. Yeah, I just called them "websites".
BTW, I didn't even know how websites were making money online (nor did that thought cross my mind either).
With that said, if you told me a few years ago to start a website blog and make a full-time income, I would've laughed out loud, showed no interest, and said something along the lines…
"Hah, yeah right! I ain't no writer. I've never written an article before. Uh, and do I look like a tech expert? I don't know how to build a website! Plus, you probably need to become popular and huge in order for it to work out."
I soon realized that this is not true.
I learned that you don't have to be a writer or a techie to start a profitable blog.
Overall, I didn't know what I was thinking but I started a blog on a whim because I liked the idea of earning extra money by writing about topics I enjoy talking about.
All my friends, family and coworkers always ask me for money tips, so I wanted to see if I could make money online by blogging about personal finance and money. I thought this would be a great topic for me to write about because, for one, I enjoy giving tips and helping people. Secondly, it would be pretty cool if I could make money while doing something I enjoy on the side!
On top of that, I thought in the back of my head that it would be nice if this blog could eventually turn into a passive income stream giving me the option to work fewer hours in the future!
I value my family and friends so being able to spend more time with them is very important to me.
While working a full-time job, I poured my heart and soul into learning how to make money blogging in 2018! Eventually, when I saw growth in my blog income, the thought of becoming a full-time blogger crossed my mind.
After earning a full-time income online, I decided to quit my day job and become a full-time blogger in 2019.
Since then, I've enjoyed a more flexible schedule and have traveled to various places with my husband and family.
Here are some pictures from the places we've visited since I became a full-time blogger. It feels wonderful to know we can take time off whenever we desire. Additionally, it's amazing to realize that my blog covers our travels and meals!
UPDATE: Due to the high number of e-mails and requests I received from my readers over the years, I created this very comprehensive step-by-step e-book guide, The Treasure Map To Blogging Success in 30 Days. It teaches beginners, in very plain and simple English language, how to build a profitable blog from scratch without going through overwhelm. This guide is perfect for you if you are NOT tech-savvy, NOT a professional writer, and have absolutely ZERO experience with building a blog. I am very confident that you'll find this affordable e-book extremely helpful in getting your blog launched and ready in the next 30 days!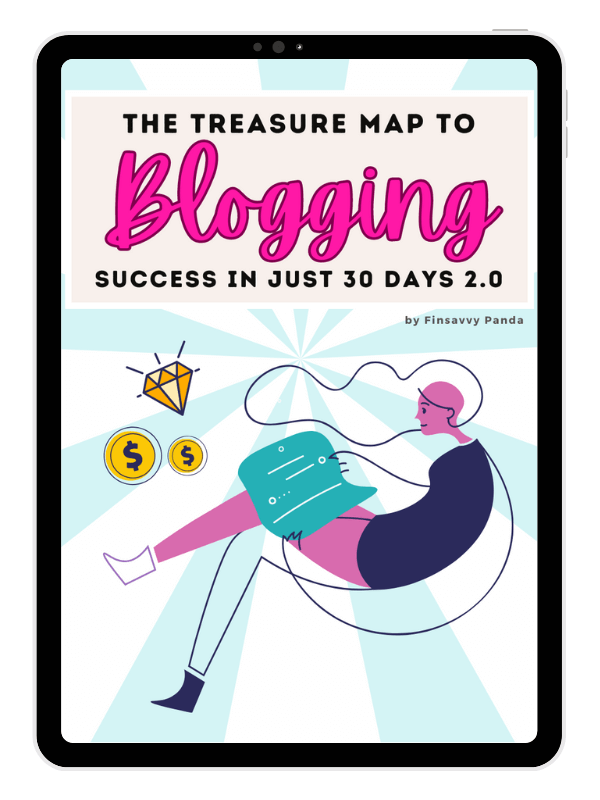 How much can a blogger make? What is a full-time blogger's salary?
This is not a straightforward answer because it really depends.
According to ZipRecruiter, the average blogger's salary is $45,082 as of 2023. But this is just for reference and I wholeheartedly believe that you could earn more than the average!
You may hear about my personal story and how I earn over net six figures per year, however, this may be different for everyone. You could earn more or less. It really depends on a variety of factors such as your:
Blog niche (make sure to choose a profitable niche you're passionate about)
Size of the audience
Type of monetization strategies used (combo of display ads, affiliates, sponsors, products, services, etc.)
How consistent you are with your publishing your content
As you can see, there are a lot of factors that determine a blogger's earnings.
But one thing I can tell you is that those who are passionate, motivated, and willing to learn will become successful earning more than what they could imagine!
Aside from those factors, a more "high-level" and general answer would be that a full time blogger's salary can range from a few thousand dollars per month to six figures or more.
Some bloggers, who turn it into a full-blown business, are able to make multi six-figures or even north of one million dollars per year! But if you want to keep it small and personal, earning six figures with your blog is definitely achievable.
It is important to remember that blogging can be a full time job and requires dedication, hard work, and consistency in order to generate a substantial income. Additionally, it may take months or even years before you start seeing results with your blog.
Ultimately, how much money you earn as a blogger depends on your willingness to persevere and the strategies you use.
How To Become a Full-Time Blogger
Today, I'm going to go through all the questions you have about becoming a full-time blogger.
Again, at the end of the post, I show you the timeline of how this blog progressed in the first 2 years — it's something I wouldn't have imagined happening even just a year ago!
I hope you find this article useful and inspiring!
Step 1: Start your blog
When I first started my blog, I chose to go with Bluehost as a beginner.
I even created this easy step-by-step tutorial on how you can start your blog today.
You can start your blog as low as $2.95 USD per month plus get a FREE domain name when you purchase at least the 12-month plan. This low price and free domain name is an exclusive deal only when you use this Bluehost link.
When I was done registering for my blog, I selected a free theme from their selection. I'm still using the Oslen light-free theme but I am in the progress of investing in a paid theme.
There are tons of themes to choose from, both free and paid, but I decided to go for a free one because I was more focused on learning than spending time on choosing the "perfect" paid theme.
You can also join my free 7-day e-mail course where I go into more detail to show you step by step what I did to eventually become a full-time blogger. Sign up below to get the scoop! 🙂
Step 2: Decide what to blog about
Now, you may be asking, "what should I blog about?"
Take a step back and figure out who your target audience is.
I always recommend choosing something you enjoy talking about while being able to help or serve your readers.
Don't choose a topic just because you think it will make money. Sure, it may work out, but can you really keep writing about something you don't have any interest in?
Trust me, you don't want your blog to feel like a chore or another 9-5 job just solely for money.
Here, I encourage you to use this diagram to help you hit your sweet spot!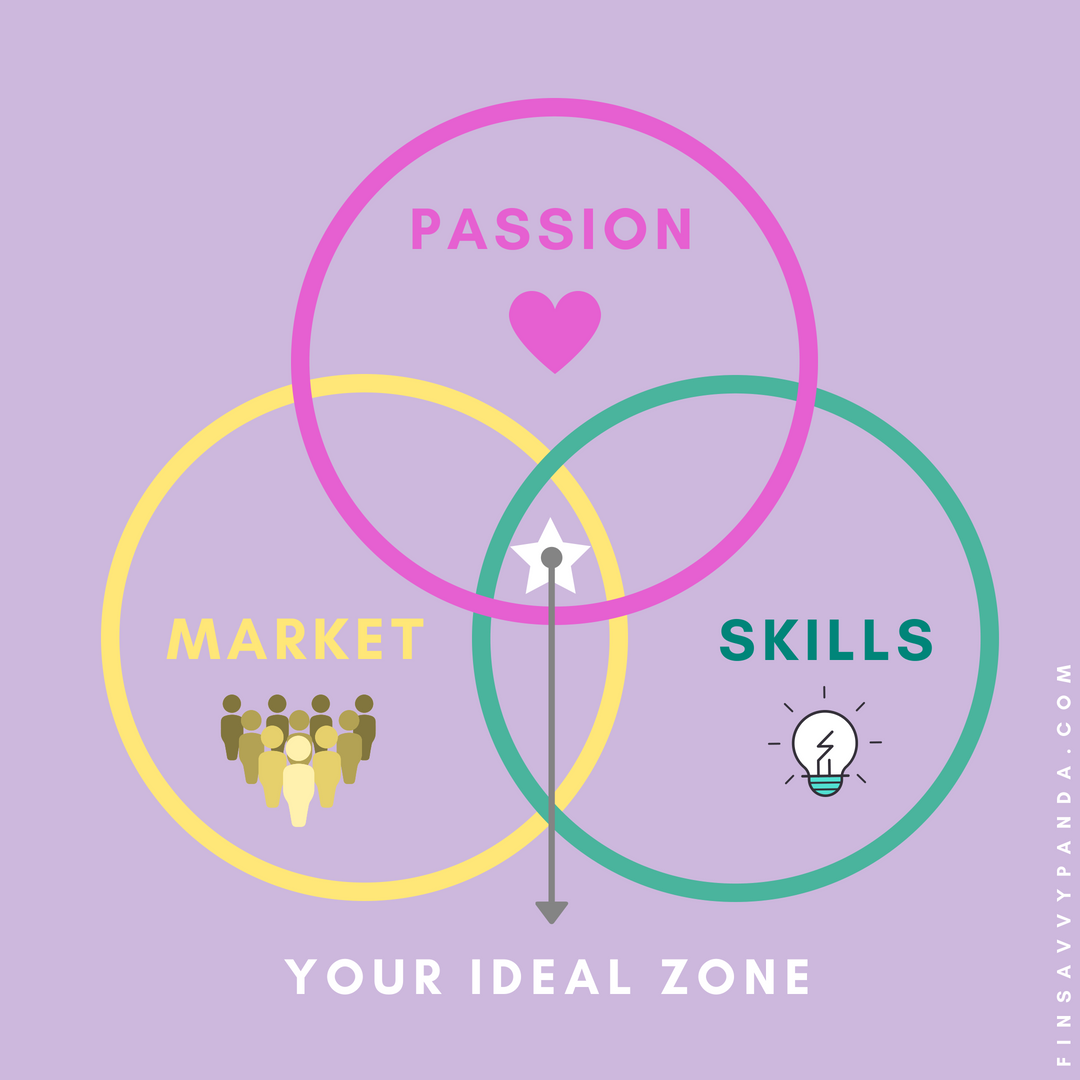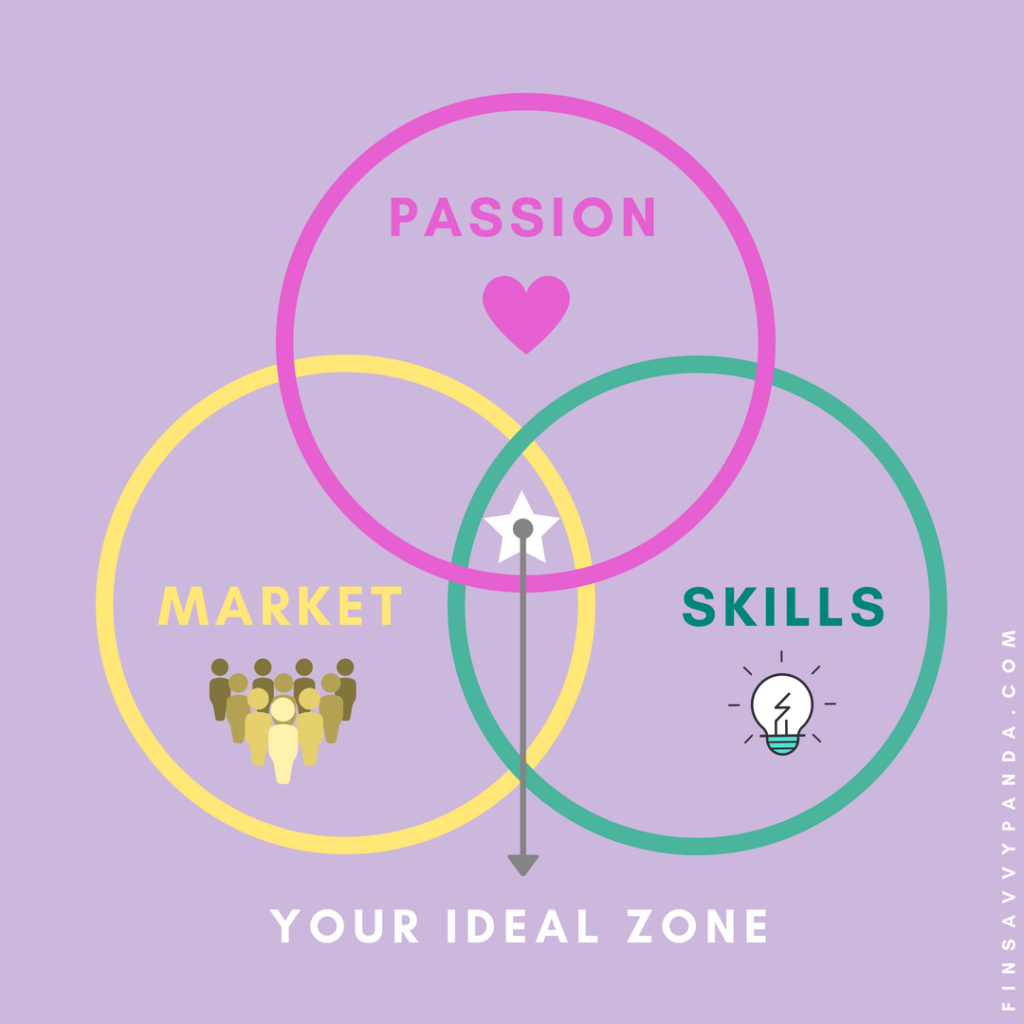 Passion: What is one topic you could talk about all day long without feeling tired about it? Could it be fashion, travel, home decor, renovations, gaming, crafts, parenthood, budgeting, personal finance, money matters, entrepreneurship, marketing, etc.?
Skills: What are you good at? What do you usually get compliments on?
Market demand: Is your topic very popular? Is it highly searched for? For example, fashion, home organization, decor, personal finance, money matters, business, tech, marketing, and more are extremely topics that get searched for every single day! Billions of people out there want answers and solutions to their problems!
Remember that readers need your help with something.
Most of them aren't here to read about your life problems (unless they are used as examples to demonstrate a point you're making to solve their problem).
When they land on your page, they want to know how your post can help them solve their problems!
For example, when you turn to Google for answers, you may be searching for a lot of "how-tos" such as:
how to make extra money online
how to save $1,000 a month
how to plan a wedding in 6 months
how to lose 15 pounds in 1 month
how to tile a kitchen backsplash like a pro
how to plan a trip to new york city
how to put your baby to sleep
You search for questions like that because you're looking for help, right?
You get the idea.
Anyway, my point is if you want to enjoy blogging while being able to earn an income, your ideal spot is to hit all these 3 elements — passion, skills, and market demand.
I know it's easier said than done, but if you really put the time and effort into figuring this out, you will be rewarded!
💡PRO TIP: You don't have to be an expert in your field to be considered skilled. For example, you could document your learning journey and teach others your mistakes and what you've learned. Lessons add a ton of value to your readers (as long as it's what people are searching for A LOT)!
Step 3: Write 5 to 10 blog posts
I didn't know what the heck I was doing when I started my blog, but now that I learned a lot from my mistakes, I would recommend preparing at least 5 blog posts before launching your blog.
I also recommend using Grammarly. This app helps correct your grammar and spelling errors. There is a premium version available, however, I've been using the free version here which does the job for new bloggers.
To be honest, I had a hard time figuring out what to write about when I first started my blog.
I personally wrote many topics within my broader niche to see what I enjoy writing about. At the same time, testing the waters allowed me to see which blog posts were doing better.
This gave me an idea of what my readers wanted to hear from me, so I focused and created more of that type of content.
Step 4: Launch your blog and drive traffic
When I was a brand new blogger, I immediately focused my efforts on Pinterest to drive traffic to my blog. And yes, this is 100% free traffic!
Until this date, I haven't used any paid advertising or other social media platforms to drive traffic to my blog. I focused 100% of my efforts on Pinterest at that time.
You can learn how I use Pinterest traffic to make money with my small blog here. I also have a separate blog post on how you can get explosive Pinterest traffic to your blog as a beginner.
It's important to diversify your traffic, so I recommend learning how to rank on Google's search engines so you can be found. In my second year of blogging, I've been focusing my efforts on improving my Google traffic.
The Golden Compass To Pinterest Traffic: This comprehensive guide gives you my extract strategies on how I exploded my traffic from 0 to over 100,000 monthly pageviews on Pinterest. If you want to get more traffic to your blog, then I highly recommend The Golden Compass To Pinterest Traffic. This Pinterest curriculum is filled with many valuable lessons along with tried-and-true strategies that show you exactly what I've done to get into Mediavine for two blogs. Getting all that traffic opened the doors for me to monetize my blog with display ads, affiliate marketing, and so on. This is seriously the Pinterest guide I wish I had when I started my blog!
Step 5: Learn how to make money blogging
It's crazy, but so many people search for "how to make money blogging fast".
If you are looking to make quick and big money, then learning how to become a blogger isn't going to instantly solve your problem.
As I already mentioned, building a profitable blog doesn't happen overnight, it takes time and effort.
As a beginner, you can learn how to earn money online with Google for free by using Adsense on your blog.
I also wrote a full blog post on how you can earn your first $1,000 per month as a part-time blogger here.
At the beginning of that post, I talk about the types of blogs that make money along with some of the top money-making blogs.
I also address the question, can you really make money blogging?
Step 6: Keep learning and implementing strategies
Even after learning and implementing some strategies onto my blog in my first few months, I barely saw any results.
Despite that fact, I still treated this whole thing as a learning experience so I kept going and going until I started to see some wins.
I realized that being negative or upset about the situation wasn't going to get me anywhere, so I persisted and embraced every single thing I learned throughout my blogging journey.
Since launching this blog, I've always treated it like a learning journey regardless of the ups and downs.
Being able to move on when your blog isn't generating the results you like is the hardest part, but you really need to try hard to get past that stage.
My Blogging Earnings Proof
Here's proof that you can really earn a full-time income blogging.
If you're interested to see how my overall blog income is broken down, feel free to take a look at my previous blog income reports here for details.
UPDATE: I stopped publishing income reports since I don't have time to make them. Most of my efforts are spent on learning and applying monetization strategies onto my other blogs. Yes, I have more than just 1 blog today and I've learned A LOT more since I wrote the blog post you're reading here. My latest income report was from March 2021 ($27,689.76 for the month) along with my blog lessons learned.

Again, you can grab a copy of my singature e-book, The Treasure Map To Blogging Success in 30 Days, if you want to follow the steps I took to build my second blog (and the list of things I wish I had knew when I started my first blog). It contains all the things I would do all over agian if I knew what I know now. I've had so many readers who e-mailed me to tell me that they were surprised by the amount of information along with things that they had no clue about when they started their blogs!
My income has been increasing but the percentage mix has remained pretty consistent, and I am currently looking for new ways to monetize this blog.
Blogger income report
Below are just a few screenshots of how I make money online with my blog, which is all from display advertising and affiliate marketing.
This is an example of how much I made from just ONE affiliate network (using these affiliate marketing strategies) within the last 3-month period — $8,064.31!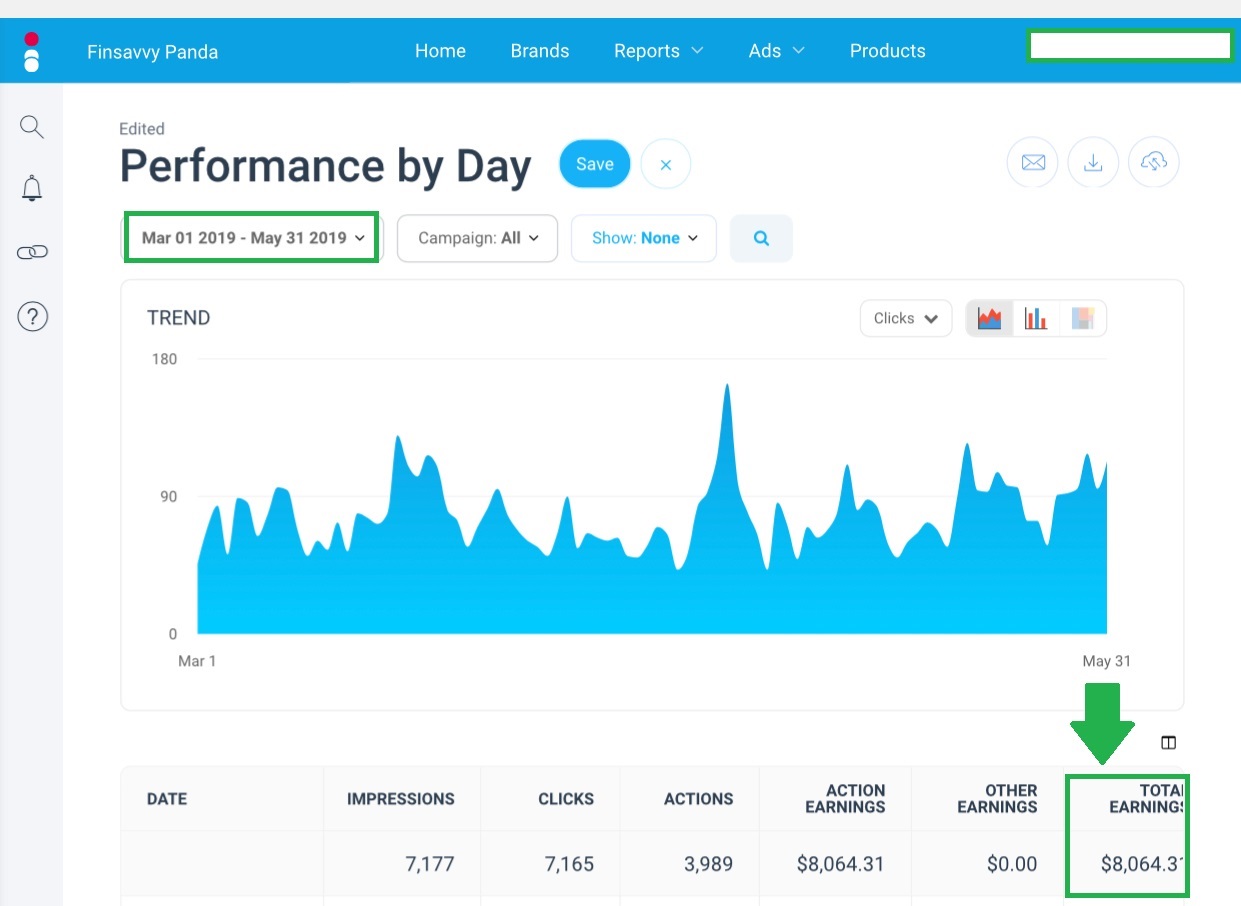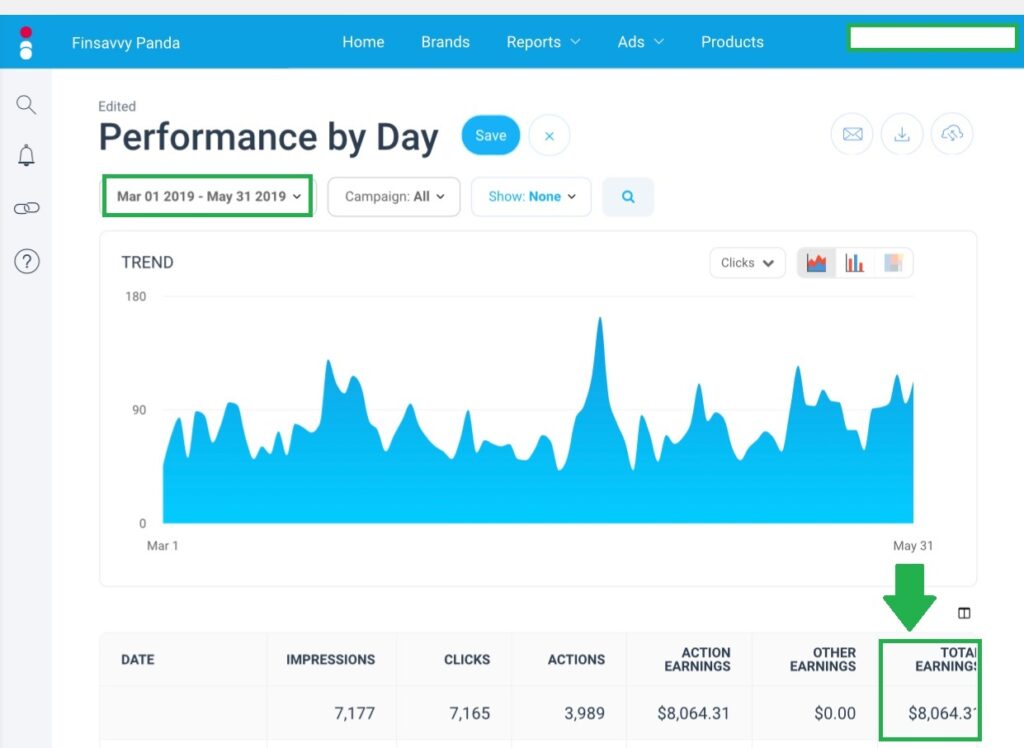 This is another example of one of my affiliate earnings in a month: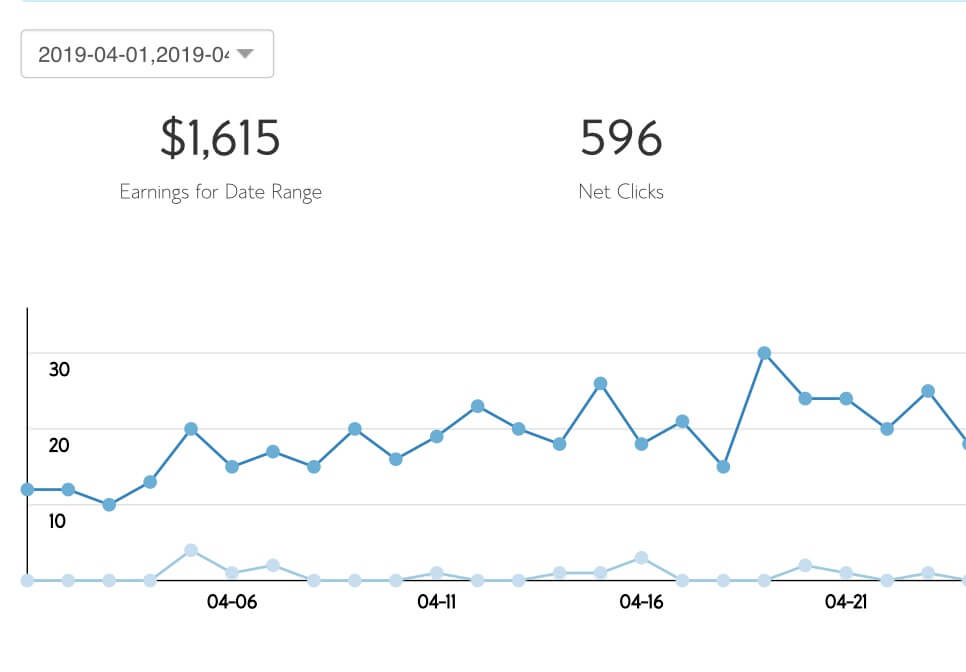 And here is another example…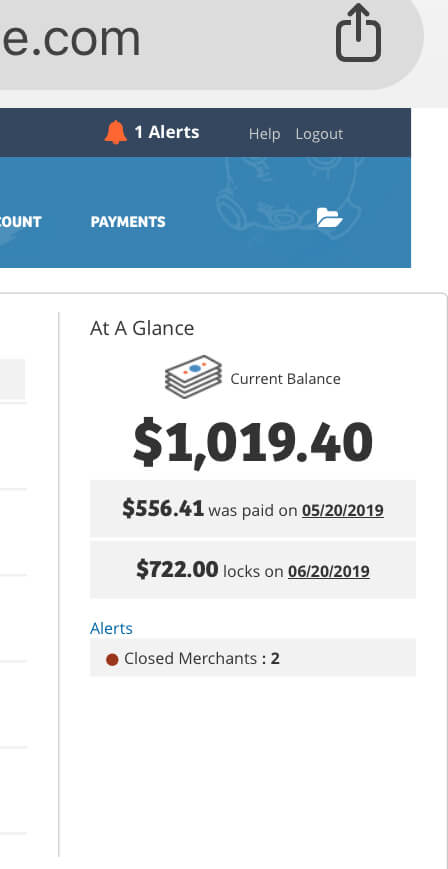 And here are a few examples of how money gets paid directly to my bank account.
Most of my other earnings go into my PayPal account.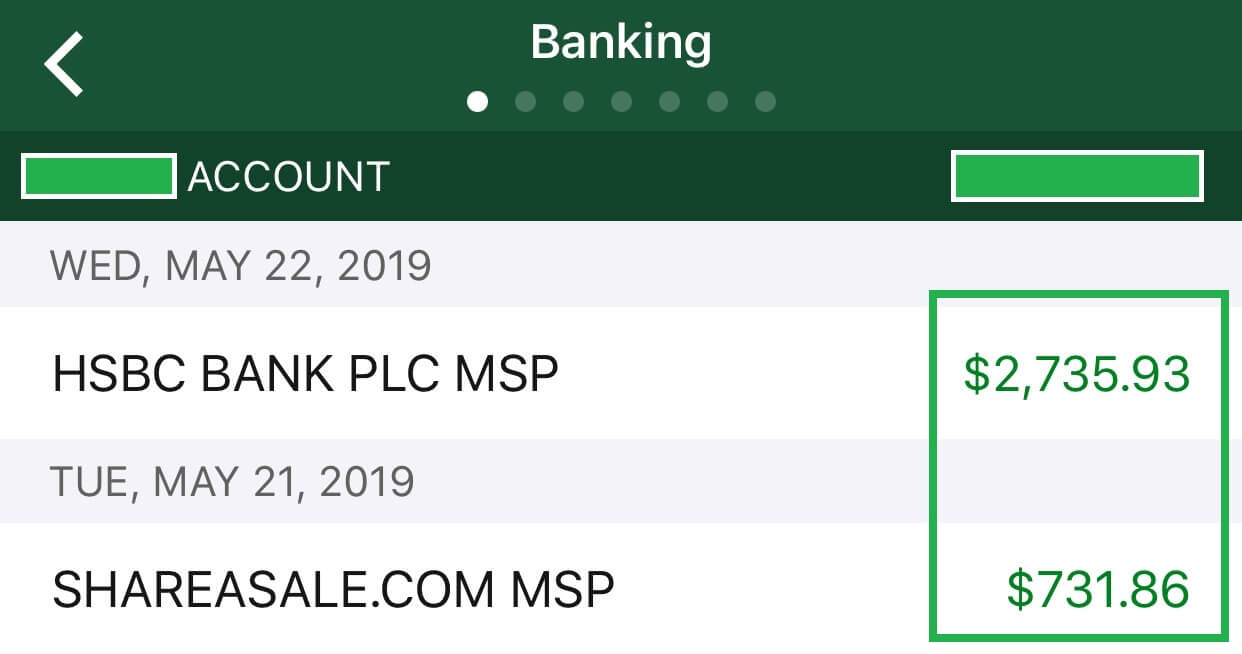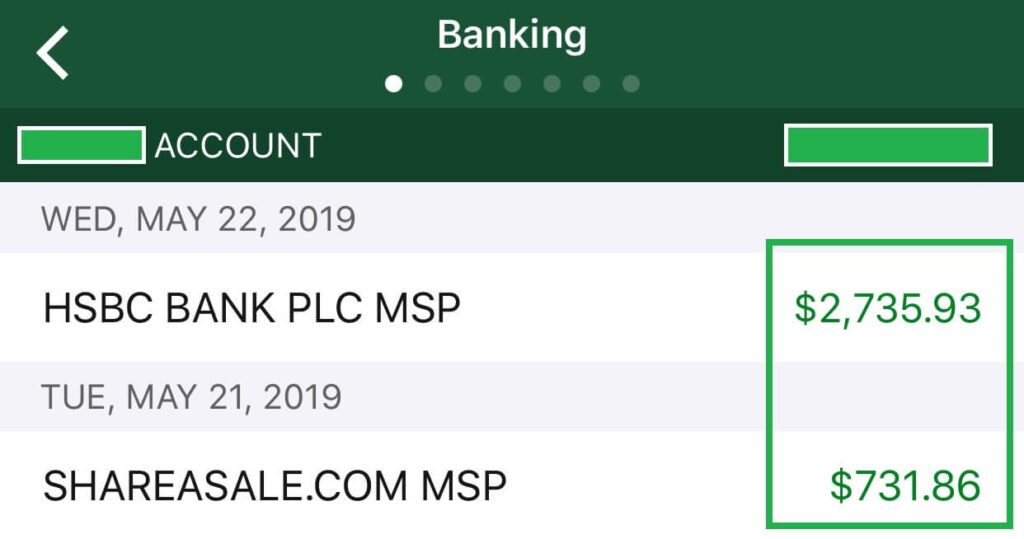 This is an example of how much I earned in March 2019 just by displaying ads on my blog with Mediavine. Payments get paid out in 90 days and that's why you see June 3, 2019, in the screenshot.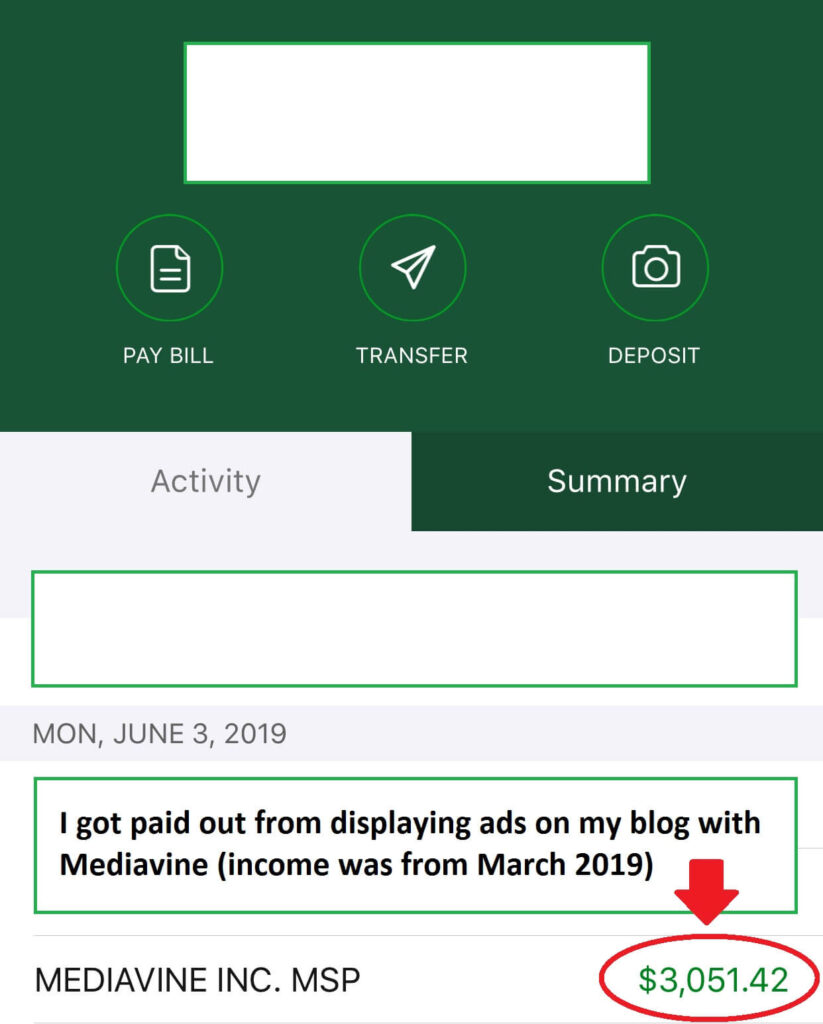 Here are a few examples of PayPal payments I received…
Here is an example of a quarterly payment from both Rakuten/Ebates US and Ebates Canada.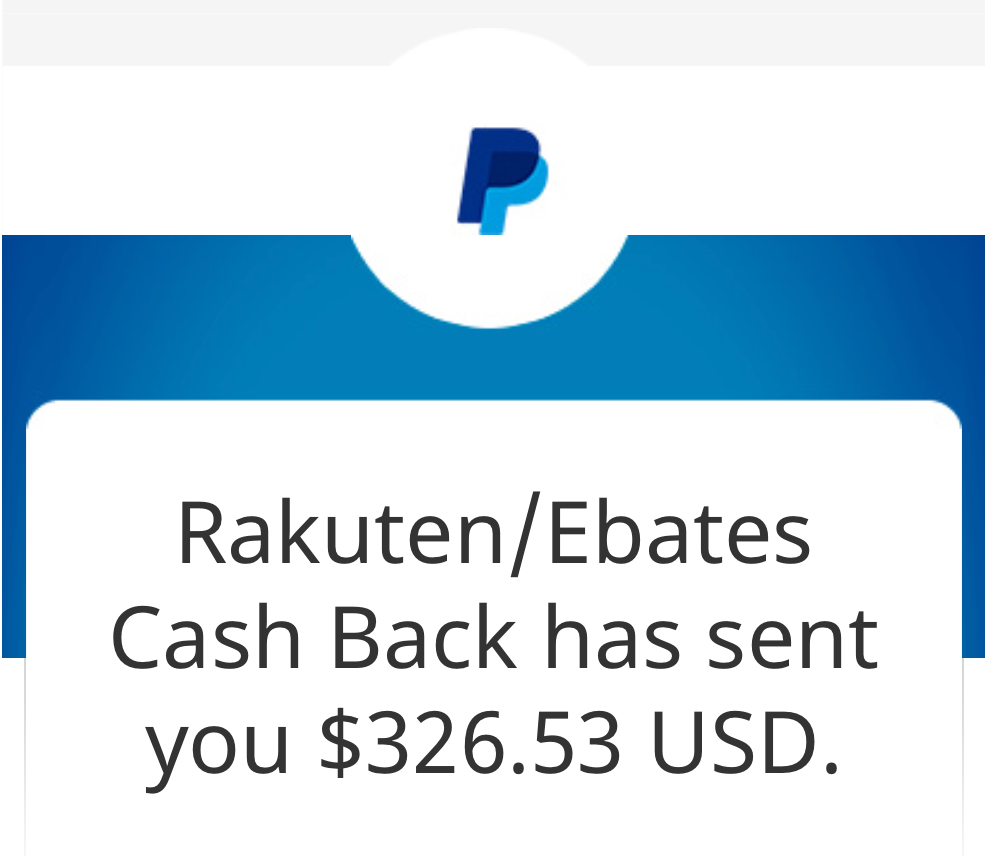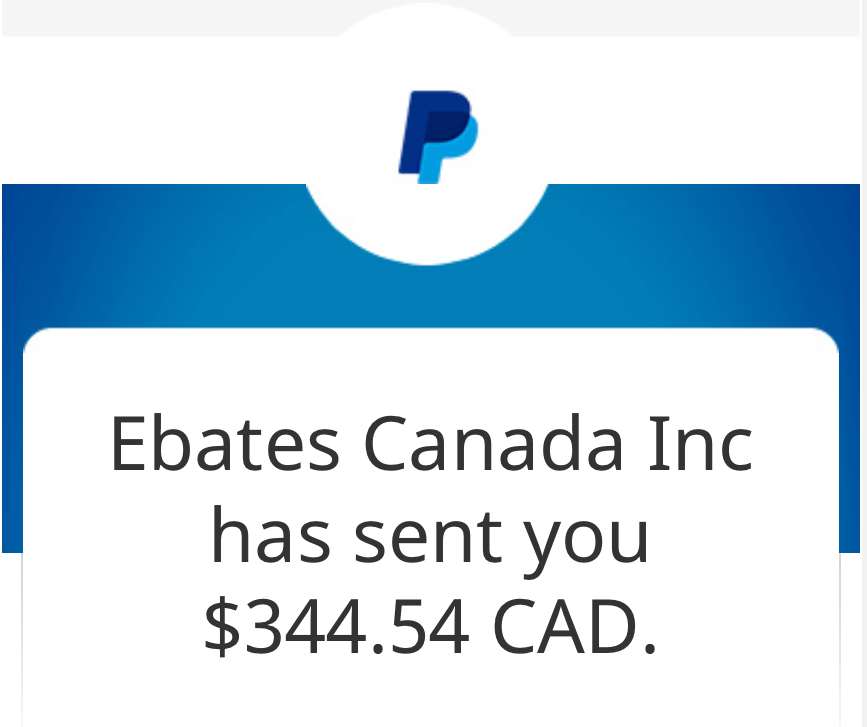 Here are a few examples of my monthly PayPal earnings.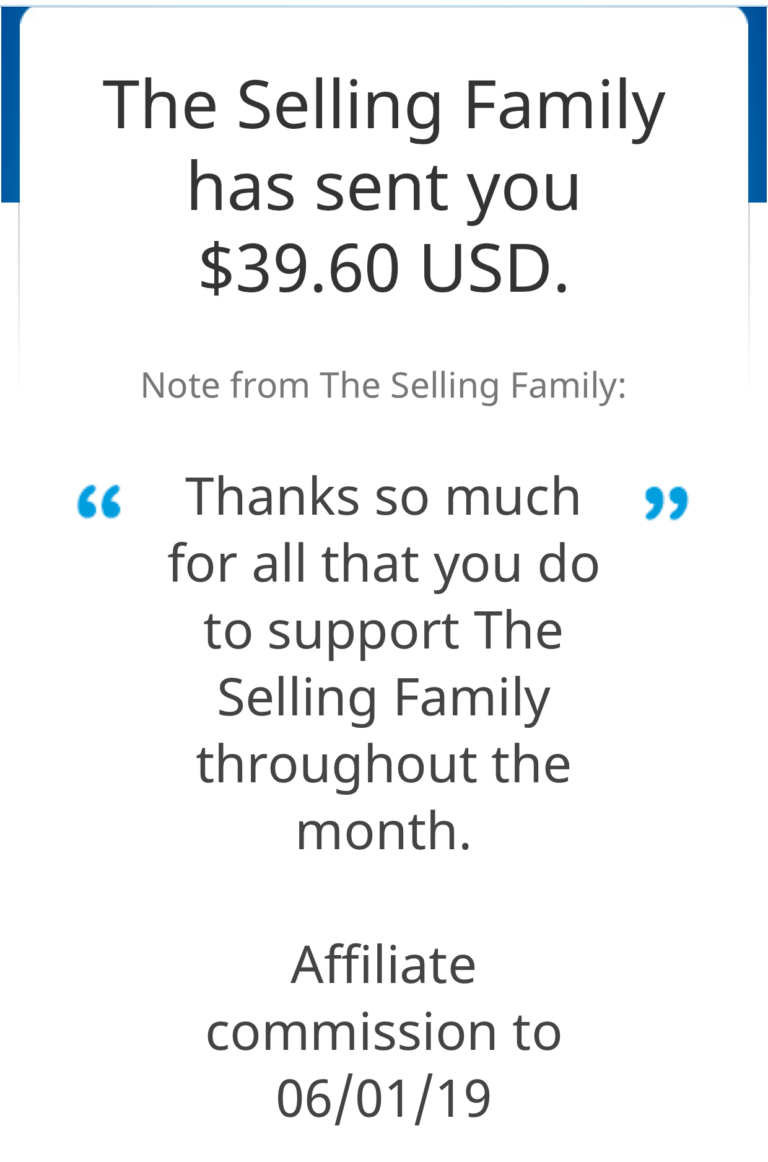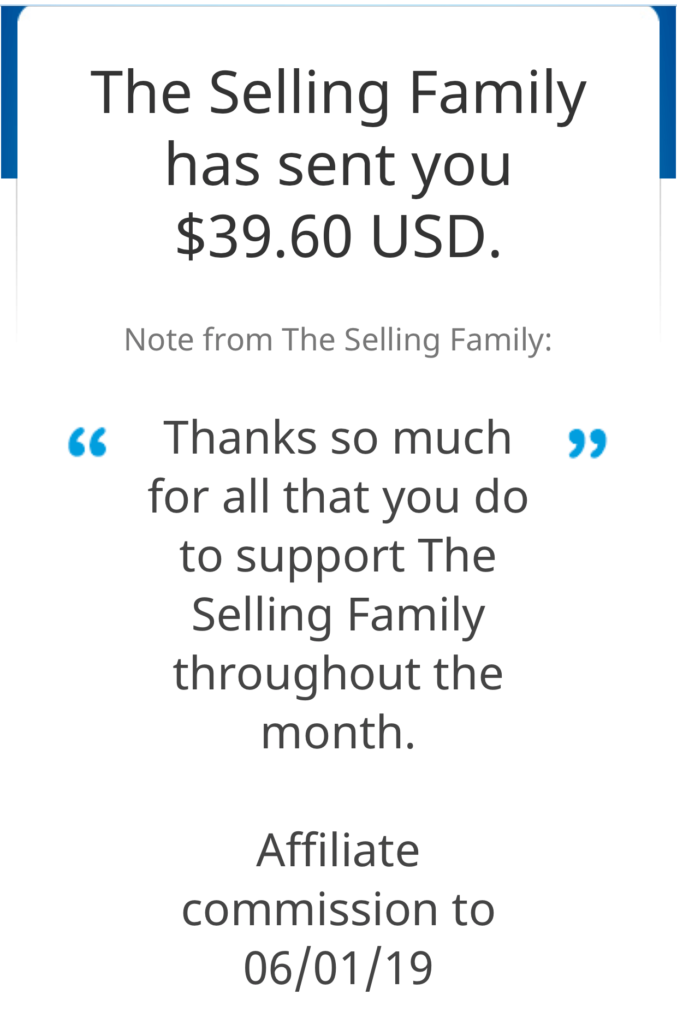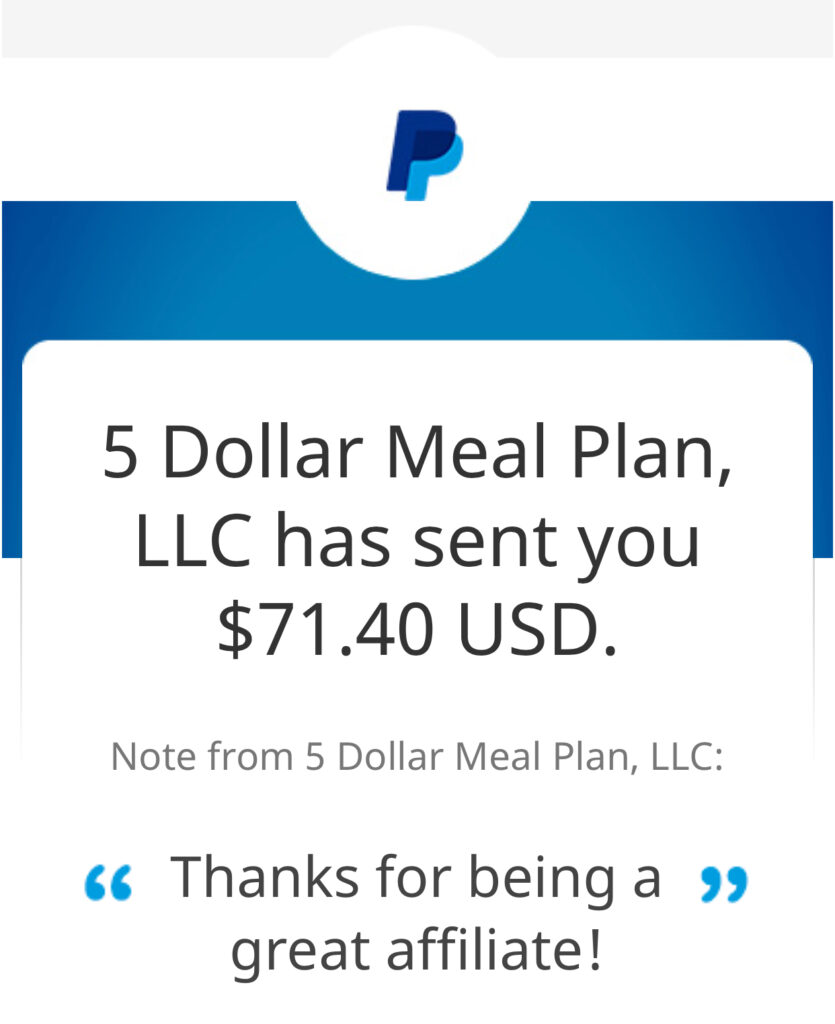 Now, I'm not here to say that your results in blogging are guaranteed. You may earn very little in your first year.
Starting a business or any form of self-employment isn't a walk in the park.
When you start a blog, you ultimately take full responsibility and ownership of everything you do.
Still, what I love about blogging is you can potentially earn more than your traditional 9-5! There is absolutely no limit to how much money you could make with your blog!
The hardest part is staying motivated, especially at the beginning when you see almost no results. But regardless of the ups or downs, I kept persisting and moving forward — that's how I saw results!
I Made Almost $30,000 in 3 Months Blogging
I want to bring up again what I said in my last blog income report from February 2019.
I mentioned I was going to stop my blog income reports because they can cloud our vision chasing numbers plus I was afraid they weren't adding much value for my readers.
But so many of you sent me personal e-mails within the last few months asking me if I'd consider bringing them back because you find them helpful and inspiring — thank you so much for your kind words and support!
I was firm on stopping them entirely and there was absolutely NO way I was going to take back my words. But, one important thing I learned from the blogging experts is that you should not neglect what your readers want.
I lost sleep because I felt that I was neglecting a segment of my readers' request.
So, instead of publishing a monthly "blog income report", I thought perhaps I could write about the things I learned in a blog post like this one.
This gives me the perfect opportunity to provide you my blogging tips and tricks while showing you my blogging progress.
At the end of the day, I want to pass on what I learned.
So, here's how my blog has been doing in the last 3 months since I stopped publishing my numbers…
I feel shaken and uncomfortable saying this, but I honestly never expected to suddenly jump from $7,000 in February 2019 to $9,471.62 blogging in March 2019.
I hit my first $10,000 blogging in April 2019!
I earned over $10,000 again in May 2019 ($10,304.91). This is a milestone worth celebrating considering how much I struggled at the beginning when you read my first blog income report.
Not to mention, I always tend to have self-doubts and lack confidence in myself. This is the hardest part of blogging (for me at least) and it's something I'm trying SO hard to improve on but it's not easy.
I'm very ecstatic with hitting $10,000 per month!
I couldn't believe that my personal small blog was earning that!
I'd be more than happy if I could maintain this blog to even earn $7,000+ going forward because there is a TON of blogging stuff that I still don't know about!
I'm really just focused on learning and whatever happens, good or bad, IT happens! With any type of business, you just don't know what will happen the next day but you just have to keep swimming!
Are you a beginner who wants to start a blog? Join my FREE 7-day course on how to start your blog the right way! 🙂
I created this free 7-day e-mail course that teaches beginners how to start a profitable blog!
I am really excited to share this with those who have been looking to start their blogs. If you want guidance and more info, feel free to sign up below! 🙂
What is it Like To Be a Blogger? What Does it Take To Be a Blogger?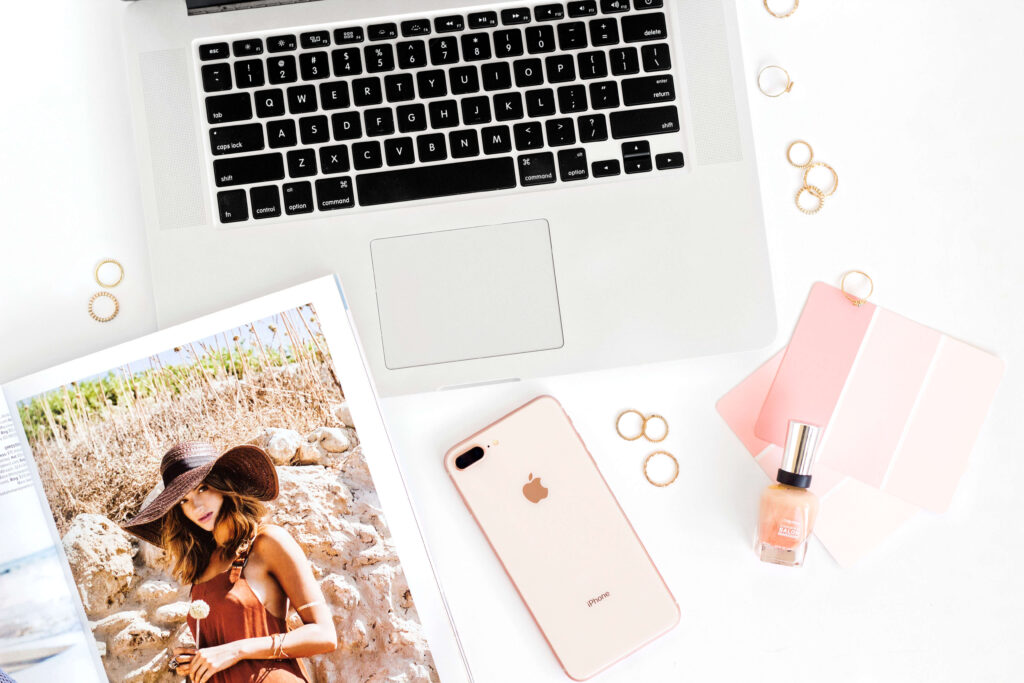 What does it take to be a blogger?
Once I was into my first and second year of blogging, I could tell you that making money online with a blog is NOT a get-rich-quick thing!
I started off blogging part-time on the side on top of my full-time job and I didn't realize that I actually learned a TON within my first year!
There's a misconception that bloggers would just sit in front of their computers and write blog posts off the top of their heads about "a day in my life" or document a personal diary. This is perfectly fine if you start your blog for fun.
But if your intention is to earn some extra money or a full-time income, then you may want to focus on a niche that you genuinely have an interest in and find a way to offer value and help to your readers.
For example, my niche focuses on all money matters whether it's about saving money, making money, budgeting, or investing. I tend to talk about myself a lot (not because I want to), but I use my personal stories as examples to tell them what I did to save money or make money.
However, sometimes I don't even talk about myself or use my personal experience as an example — I may just inform my readers on "how to" do something although I find that telling a story helps a lot more!
What does a blogger do?
Bloggers are creators
With all that said, being a blogger means you are a "creator." With your unique experience and voice, you will offer a solution or some form of value (i.e. that could also mean entertainment) to your audience!
Being a creator is not easy because it requires the blogger to really think about how they can add value to their readers' lives. However, this is also the most rewarding part of blogging.
It helps when you put yourself in the shoes of a typical reader or "consumer." We're humans and we all love to consume, right?
So, think about the things you like to read about or consume. Or better yet, think hard about your struggles and problems. What did you do to fix it? What product or service did you use to solve your problem?
At the end of the day, people come to your blog and they will subconsciously think, "Did this post add any value to my life? Did I learn anything? Was it entertaining? Did it inspire me?"
Just like getting a promotion at your day job or starting a side business, blogging requires real work and effort to earn a living!
Follow a blogging schedule that works for you
If you work a full-time day job, and really want your blog to work, then you will have to be serious about it (while having fun along the way too, of course).
I personally started my blog while working a full-time job and was able to quit my job within a year.
Here is a quick example of a daily blogging schedule PDF template that may work for you while working a full-time job. It's not something you need to follow exactly since you can adjust the hours up or down based on your situation.
This schedule is similar to mine except I got off work much later (I think most of us do nowadays)!
Mind you, a lot of my time was spent on learning (i.e. reading from blogging resources) at the beginning!
Anyway, this was my blogging routine and what I did…
Wake up earlier than usual to spend 1 hour on it on the weekdays.
Spend time on it during my commute to and back from work (1 hour to work, and 1 hour back). It helps when you put on your headphones and listen to music on your subway ride.
Read some blogging resources during my 1-hour lunch break at work.
Squeeze in another 30 minutes during my break time at work (I usually like to review something I learned so it sticks in my head).
Spend 1-2 hour hours after work (it's exhausting after work and that's when I do easy tasks like casual reading or creating pins to promote on Pinterest).
I took most Friday evenings off because we could all use a chill day.
Spend up to 7 hours each day on the weekend or sometimes more depending on my mood (I made sure I woke up early so that I could just chill for the rest of the day… seriously, we still need to spend some fun times with our friends and family!)
If you think about it, a few hours here and there really add up, especially when it's done consistently over the months! This is how I managed to build my blog from scratch without burning myself out. Notice my keyword — "consistently"!
Trust me, YOU'LL BE SURPRISED at how much you can achieve when you put in the consistent effort!
Plus, I found that exercising helps A LOT with improving your productivity! :O
I personally feel much better and energized after running on my treadmill with music…
My current full-time blogging routine
After transitioning to a full-time blogger, I still follow a similar schedule. I spend anywhere between 20 to 40 hours a week depending on my mood and other life matters.
One of the perks of being a full-time blogger is that you get to set your own hours.
For example, I mentioned back in December 2018 that my father-in-law was diagnosed with lung cancer. Also, my grandfather who I was very close to became extremely ill over the last 5 months and passed away recently.
Being my own boss allowed me to take time away from the blog and focus on things that were important to me.
Blogging as a Career
Many people ask the question, is blogging a good career?
Almost any job or position can be considered a good career choice as long as you enjoy what you do while being able to earn an income that satisfies a lifestyle you are happy with.
For example, I did NOT consider my previous job in the financial sector as a good career regardless of the growth opportunities, great pay, and great benefits.
Why?
Although it was enough to fund my desired lifestyle, and honestly, I felt grateful, but I just didn't feel happy or ecstatic to be there. I felt empty, sad, and REALLY disliked the office politics and overall toxic environment.
My emotional health (ultimately my life) is worth more than staying at a "comfortable" job that I hate.
As mentioned earlier, I never in this world imagined that I'd quit my job to blog full-time — it was a scary move!
I honestly don't know what's coming next, but I am very excited to learn more new things within the online and blogging world!
So, based on what I'm doing so far, I really do think blogging is a great career choice!
Why choose blogging as a career?
Blogging offers A LOT of great opportunities and there are many ways to earn a full-time living online!
Here are reasons why you may want to choose to become a blogger.
You can make an impact on people's lives
As a creator, I have the choice to "create" things (whether it be a blog post or a digital product) that offers help to my readers.
It makes me incredibly happy when readers e-mail me to tell me that they found something I provided helpful!
What makes it even better is I get to learn and teach something that I genuinely have an interest in! This is what keeps me going each and every day!
Unlike my previous day job, I didn't feel I was making an impact on anyone's life in any real way… other than making a small impact on my company's bottom line who in turn doesn't even care about me.
Blogging is really cheap to get started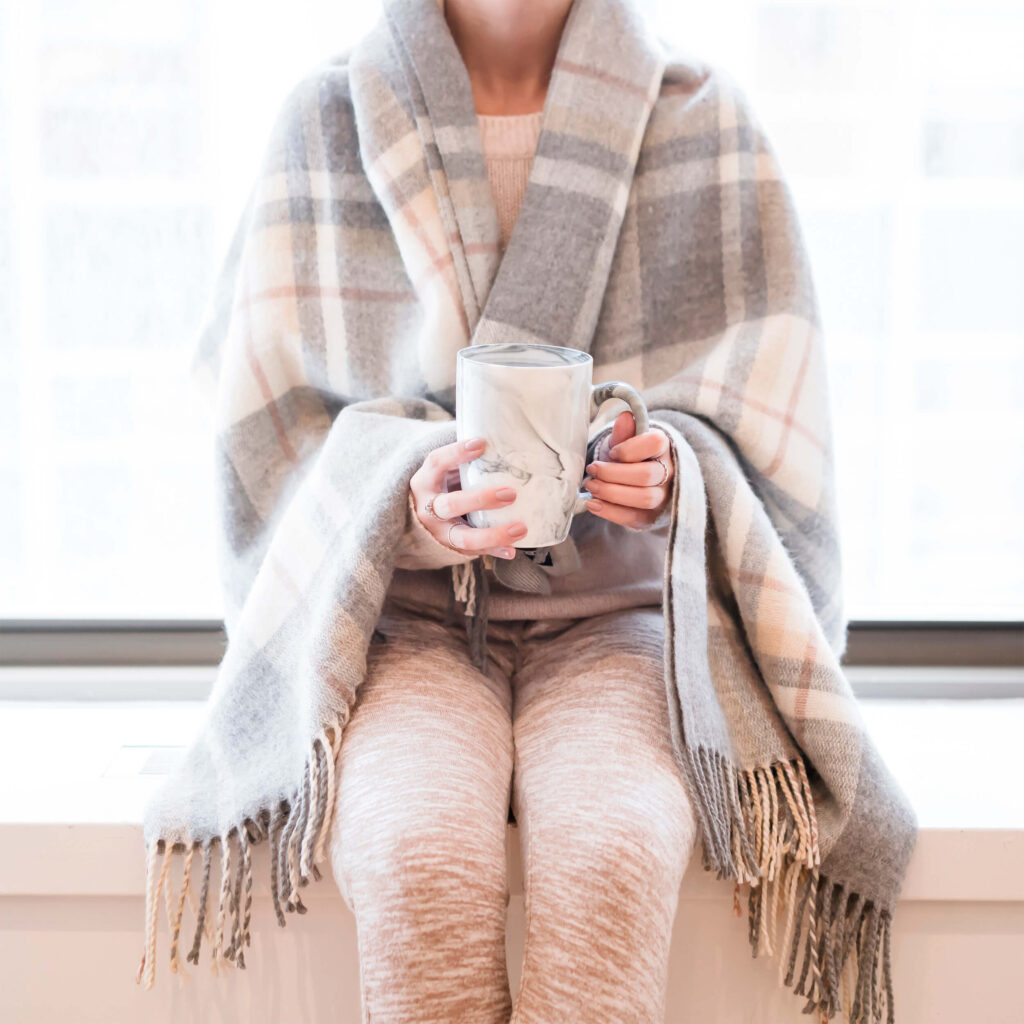 What I also like about blogging is that it's incredibly cheap to get started — it's less than a cup of latte and you honestly can't beat that!
It only costs as low as $2.95 USD per month to start your blog when you sign up with Bluehost today. That's up to 60% off! You also get a FREE domain name ($15) when you sign up for at least the 12-month plan through my link. This low pricing is exclusive to Finsavvy Panda readers!

If you are interested in starting a profitable blog, you can also visit my simple step-by-step tutorial here.
I personally consider blogging as something that is extremely low risk compared to many other investment opportunities.
First of all, I could try it out to see how I like it without spending a lot of money.
Secondly, the low upfront investment doesn't even compare to other business ideas such as opening a physical storefront, franchise or investing in a bunch of real estate properties.
I'm using some of my own personal experience here as examples, but when I was researching long and hard about opening a small physical store, a few suppliers came back to me and told me I must invest at least $1,000,000 USD worth of inventory in the first year to work with them! That didn't even include the monthly lease for space and other operating costs! Say goodbye to that idea…
On the other hand, real estate (RE) properties can be great, and it can feel passive when you have good tenants or someone managing it for you. However, the initial investment (even if you're paying a small downpayment) costs WAY more than starting a blog for cheap. Not to mention, people most likely borrow money to invest in RE which makes it a riskier form of investment.
When I started my blogging journey, I knew that I wanted to earn extra money but I didn't know what to expect.
I was working at my blog consistently at my own pace.
I was just focused on learning and I didn't have to stress because it's not like I borrowed a huge amount of money for it. Plus, I had a full-time job to help with my living expenses. Even if it didn't make any money for 2 years, I was fine with that!
Worst comes to worst, if it didn't work out, I would've moved on with no hard feelings.
My thoughts were… if it doesn't work out, at least I know I tried it — it's WAY better than wondering and not taking the leap.
I've always told myself that life is too short to keep wondering! You just gotta do it, or you never will!
Blogging resources are affordable
You can read my post on how to start a blog on a budget for total beginners here for a rough estimate.
This blog took time and effort to build at first, and in my 5th month, I realized that I needed to invest in more blogging resources to see results.
Most of my results at the beginner were thanks to these tools I talk about on my blogging recommendations page:
Following The Treasure Map To Blogging Success in 30 Days e-book guide that I created after going through a HUGE learning curve. If you don't have a copy, I highly recommend grabbing one and following this comprehensive guide made just for beginners like you!
Affiliate marketing e-course
A Blogging Bundle Package
Canva
MailChimp (build up to 2,000 subscribers for free with this provider) but I switched to a ConvertKit monthly plan after earning an income with my blog.
Your earning potential in blogging is unlimited.
Again, I'm NOT at all saying that you're going to get rich from blogging.
It's not easy and it actually requires work!
I also have to admit that most traditional day jobs are comfortable.
I received a stable paycheck with great benefits, but I was just a spec of dust making my company richer. This is why I wrote one of my first heart-felt blog posts, This Quote By Warren Buffett Will Inspire You To Become Rich. This quote really inspired me to start my blog, so I could become my own boss!
Regardless of the number of hours I put into helping the company grow, I wasn't getting my fair share of the pie. At the end of the day, I was on a fixed schedule and fixed paycheck.
There are even times when you are required to stay back to do overtime (or even log into work from home) and you won't get compensated because depending on your manager, "it looks bad" to log in those extra hours.
However, when I made the shift to blogging, I reap all the rewards for the work I put in and that is something I can control.
For example, the $29,800 revenue (net profit of about $29,400) I earned within the last 3 months (March to May 2019) was a result of 100% of the effort that I put into this blog!
FAQs: How To Become a Blogger and Earn Money
I originally wrote this post after blogging for two years.
I've updated the content to ensure what I say still applies today. So many great memories, but boy, can I say time flies by?
Over the years of being a full-time blogger, I've received tons of questions from people who are serious about becoming an online blogger, so I decided to add more information in this FAQs section here.
1. Can blogging be a full time job?
Yes, blogging can be a full time job as long as you are willing to put in the work and effort.
Here's a simple analogy for you.
Similar to working out at the gym and staying fit, you can't be on a yo-yo diet. That just doesn't work when you're on and off.
Whether you want to be fit for a lifetime, or earn money with your blog as a full-time blogger, it's all about designing the lifestyle you want and building good habits over time.
Good habits of a full time blogger include being:
A curious George (you are willing to learn and even admit to any of your past mistakes, so you can correct them)
Consistent with your blogging schedule
Persistent regardless of the ups and downs
Adaptable to any changes
Realistic about your results (e.g. acknowledge this is not "fast money")
Positive about your blogging goals and outcome (get rid of any negative or toxic mindset)
Authentic with your readers and most importantly, yourself
If you have a few or more of these traits, then blogging could be your full-time job.
Even if you don't have all these traits, don't fret! You can learn and implement them over time. It's never too early or too late. I wasn't perfect when I started my blog. I'm still not perfect (FAR from it), but I am always open to making improvements in my long-term blogging career.
2. How much do full-time bloggers make?
According to ZipRecruiter, the average hourly rate for a full-time blogger is $35 per hour. This translates to approximately $73,199 per year.
However, I wouldn't place too much stock in these numbers. Actual earnings can vary greatly based on several variables, including your niche, the intricacies of Google and social media algorithms, the number of hours you dedicate, and how you manage or maintain your blog, among others.
Some bloggers might earn more or less. Some might earn based on part-time hours when blogging is just a hobby, while others could pull in four, five, six, or even seven figures.
3. How to become a blogger and get paid?
To get started and become a blogger, you can follow my checklist on how to start a profitable blog for more information.
Once you've learned how to set up your blog, your next step is to learn how to get traffic. I have a post on how I get over 100,000 monthly pageviews from Pinterest with two of my blogs. Yes, I started a second blog so I could diversify my blog income stream. Update: I have a total of four blogs that are all earning money today!
Without traffic, you won't be able to get paid as a blogger because no traffic pretty much means no income.
When you start getting readers and pageviews, you can get paid by implementing the following monetization strategies:
Display ads
Affiliate marketing
Sponsored content
Selling your own products (physical and/or digital)
Selling your own services (e.g. if you're a certified personal finance expert, you could coach people on how to manage their money)
You can learn more about how blogs make money here.
Depending on the brands, affiliates, and companies you work with, you get paid by setting up payments that go directly into your bank (direct deposit) or PayPal. International wire transfers, physical cheques, etc. are other forms of payments too.
For me, direct deposit and PayPal are my most common forms of payment as a blogger who gets paid. I have more information about how bloggers get paid here.
4. What is the fastest way to get a blog earning income?
My friend, I hate to burst your bubble, but there is no fast track to earning income from blogging.
What bothers me is that people think you can just start a blog, slap on some ads and affiliate links, and then earn $3,000, $5,000, or even $10,000 per month overnight.
Blogging requires a lot of hard work, dedication, and perseverance before you will see any kind of financial return. As I always say, it is not a "get rich quick" scheme!
That said, there are steps you can take to increase your chances of success when it comes to monetizing your blog.
Based on my experience with creating 3 successful blogs, here are my tips for getting a blog up and running, and earning income:
Create great content – Content is key when it comes to blogging success. You need to create content that engages readers and encourages them to come back for more. Invest time into researching topics, writing compelling copy, and optimizing for search engine optimization. You can learn how to write your first blog post here.
Make sure your content is keyword targeted – Aside from creating great content, you also need to make sure that the content you write is highly searched. That means you need to do some keyword research and understand what users are actually searching for. If you start a blog and blindly write whatever you want just because you "feel" like it, then you'll be in for a big surprise. I made that mistake and that is why I dive into the importance of keyword research and writing highly-sought after content in my comprehensive traffic guide, The Golden Compass To Pinterest Traffic. This is one of the MOST crucial parts of blogging and you can't afford to ignore this step.
Build an audience – You need to focus on building a loyal readership for your blog in order to generate income from it. Make sure to use different channels to promote your blog (I personally love Pinterest and I use Google as a secondary), and e-mail marketing to promote your blog and grow its following.
Monetize your blog – Once you have a steady readership, you can start monetizing your blog by offering advertising space, selling digital products or services, and/or becoming an affiliate for other products.
With hard work and dedication, it is possible to get your blog to earn a full-time income.
Since I understand how badly you want to earn money as fast as possible with your website, I wrote a separate post that answers the question, how long does it take to make money blogging? I go into detail and uncover some truths that many bloggers don't really talk about.
6. How do I start a blog and become an influencer?
I decided to answer this question here because from time to time, I receive emails from people asking me "How do I start a blog and become an influencer?" in a particular niche that they're passionate about or have a strong interest in writing about.
For example, one of my readers asked:
So, I want to be kind of like an influencer. I want to blog about topics like how green smoothies saved my skin, recognizing toxic relationships, mommy life with a teenager and a Down syndrome child (special needs), and self-love. It is a lot to write about. How can I proceed successfully? Can you please advise me please?
My answer to this reader is this (and I hope you can use this example to help you with your situation despite what you decide to blog about):
Creating a successful blog and becoming an influencer that covers a variety of topics, like green smoothies and skincare, recognizing toxic relationships, parenting a teenager and a child with Down syndrome, and self-love, can be an exciting and rewarding journey, but to do this successfully, I highly recommend you to define your niche.
While your topics are diverse (and I understand that it's challenging to narrow them down due to multiple interests, as I experience the same), it's important to find a common thread that connects them. For example, your niche could be wellness and mindful living for moms. This can help attract a specific audience (e.g. mothers) who are interested in these interconnected topics.
So here is a quick example if you were to blog about holistic wellness and mindful living based on the list you gave me.
Green Smoothies and Skincare: One blog post idea could be related to nourishing your skin from the inside out and how green smoothies clear your complexion. This theme is connected to physical wellness and self-care.
Recognizing Toxic Relationships: A potential blog post could be about fostering healthy relationships and how recognizing toxicity has strengthened your emotional wellness. This theme is connected to emotional and mental wellness.
Parenting a Teenager and a Child with Down Syndrome: A blog post idea for this could be something related to embracing unique challenges and your family's path to wellness with a teenager and a special needs child.
Self-Love: An article you can write about for your wellness and mindful living blog could incorporate your journey to self-love along with finding peace and wellness within yourself.
There are so many ways you can intertwine these together and those are just simple examples of how you can do it.
Over to you — Are you ready to learn how to become a full-time blogger? Did this post inspire you to start your blog so you can see what it's like to become a blogger too?
Don't forget to pin and share this post and follow me on Pinterest! 🙂