This post may contain affiliate links. Please read our disclosure policy for more information.
You stumbled upon this blog post because you want to learn how to become a full time blogger.
Why do you want to become a full time blogger?
I ask you this question because it's important to know why before you jump into it.
There are many reasons why you want to become a blogger and here are some of the common ones.
– You are a stay-at-home parent who wants to earn a full-time income while taking care of your kids.
– You want to escape your unfulfilling 9-5 job and become your own boss.
– You are passionate about a certain topic and would love to teach people more about it.
– You just want to give blogging a try and see what it's like because it's extremely cheap to get started.
Everyone is different and we all have our ultimate "why."
Before we jump into the step-by-step guide, I will share my story of how I started a blog and became a full-time blogger.
At the end of the post, I've included the timeline of how Finsavvy Panda blog progressed in the first 2 years to give you an idea of what to expect and how I went from earning $0 to $10,000 a month.
If you don't have time to read my personal story, you can proceed to my step-by-step guide on how to become a full time blogger here.
How I Became a Full Time Blogger
A couple of years ago before 2018, the idea of becoming a full time blogger never crossed my mind.
Just like any normal person, I was reading popular websites/blogs and consuming information to learn something new and inspiring each day. Gosh, I didn't even know that I was reading "blogs". What the heck is a "blog" anyway?
I just thought the stuff I was reading were articles written by freelancers on a website. Yeah, I just called them "websites".
BTW, I didn't even know how websites were making money online (nor did that thought cross my mind either).
With that said, if you told me a few years ago to start a website blog and make a full time income, I would've laughed out loud, showed no interest and said something along the lines…
"Hah, yeah right! I ain't no writer. I've never written an article before. Uh, and do I look like a tech expert? I don't know how to build a website! Plus, you probably need to become popular and huge in order for it to work out."
I soon realized that this is not true.
I learned that you don't have to be a writer or a techie to start a profitable blog.
Overall, I didn't know what I was thinking but I started a blog on a whim because I liked the idea of earning extra money by writing about topics I enjoy talking about.
All my friends, family and coworkers always ask me for money tips, so I wanted to see if I could make money online by blogging about personal finance and money. I thought this would be a great topic for me to write about because, for one, I enjoy giving tips and helping people. Secondly, it would be pretty cool if I could make money while doing something I enjoy on the side!
On top of that, I thought in the back of my head that it would be nice if this blog could eventually turn into a passive income stream giving me the option to work fewer hours in the future!
I value my family and friends so being able to spend more time with them is very important to me.
While working a full-time job, I poured my heart and soul learning how to make money blogging in 2018! Eventually, when I saw growth in my blog income, the thought of becoming a full time blogger crossed my mind.
After being able to earn a full time income online, I decided to quit my day job to become a full time blogger in 2019.
How To Become a Full Time Blogger
Today, I'm going to go through all the questions you have about becoming a full time blogger.
Again, at the end of the post, I show you the timeline of how this blog progressed in the first 2 years — it's something I wouldn't have imagined happening even just a year ago!
I hope you find this article useful and inspiring!
Step 1: Start your blog
When I first started my blog, I chose to go with Bluehost as a beginner.
I even created this easy step-by-step tutorial on how you can start your blog today.
You can start your blog as low as $2.95 USD per month plus get a FREE domain name when you purchase at least the 12-month plan.
When I was done registering for my blog, I selected a free theme from their selection. I'm still using the Oslen light free theme but I am in the progress of investing in a paid theme.
There are tons of themes to choose from, both free and paid, but I decided to go for a free one because I was more focused on learning than spending time on choosing the "perfect" paid theme.
You can also join my free 7-day e-mail course where I go into more details to show you step by step what I did to eventually become a full time blogger. Sign up below to get the scoop! 🙂
Step 2: Decide what to blog about
Now, you may be asking, "what should I blog about?"
Take a step back and figure out who your target audience is.
I always recommend choosing something you enjoy talking about while being able to help or serve your readers.
Don't choose a topic just because you think it will make money. Sure, it may work out, but can you really keep writing about something you don't have any interest in?
Trust me, you don't want your blog to feel like a chore or another 9-5 job just solely for money.
Here, I encourage you to use this diagram to help you hit your sweet spot!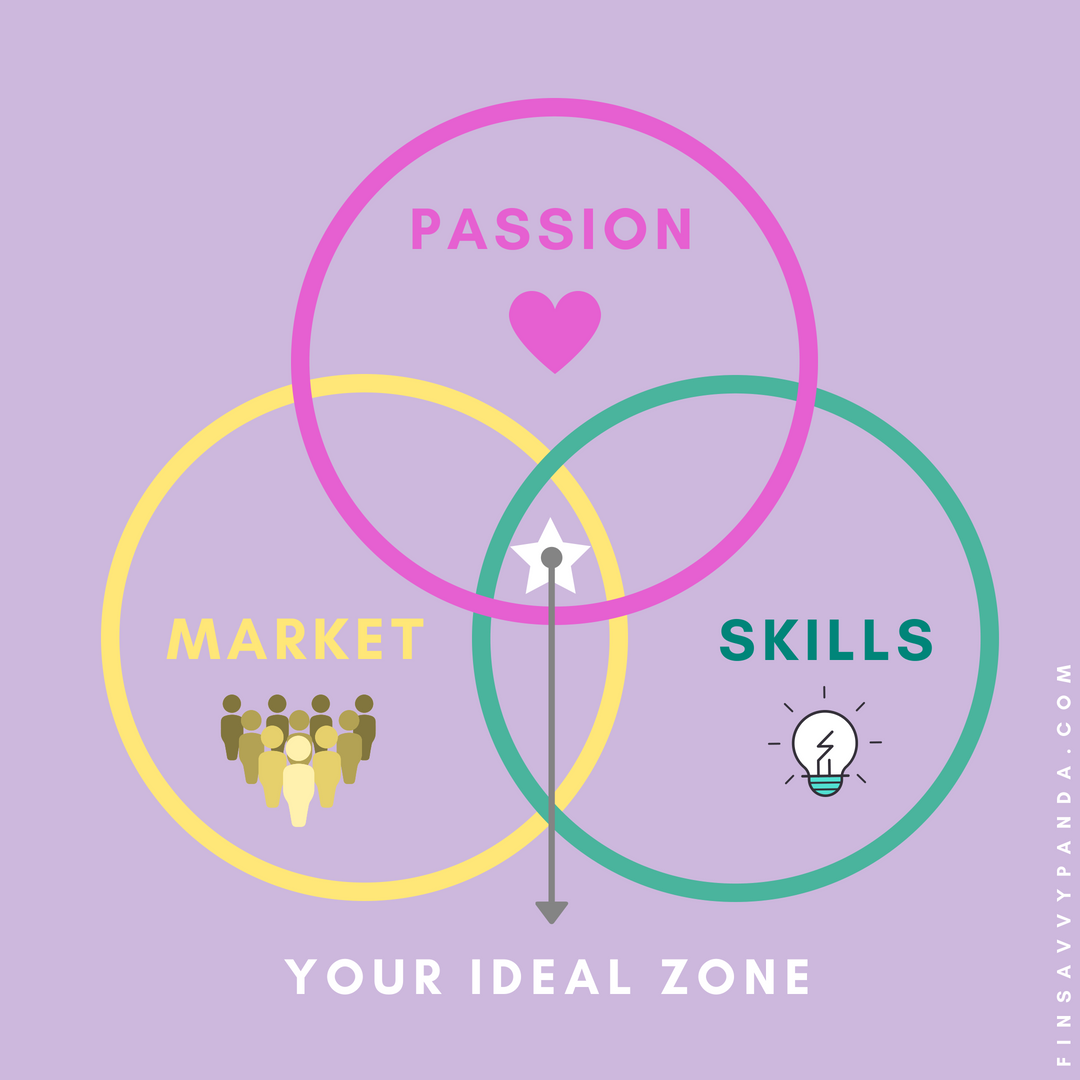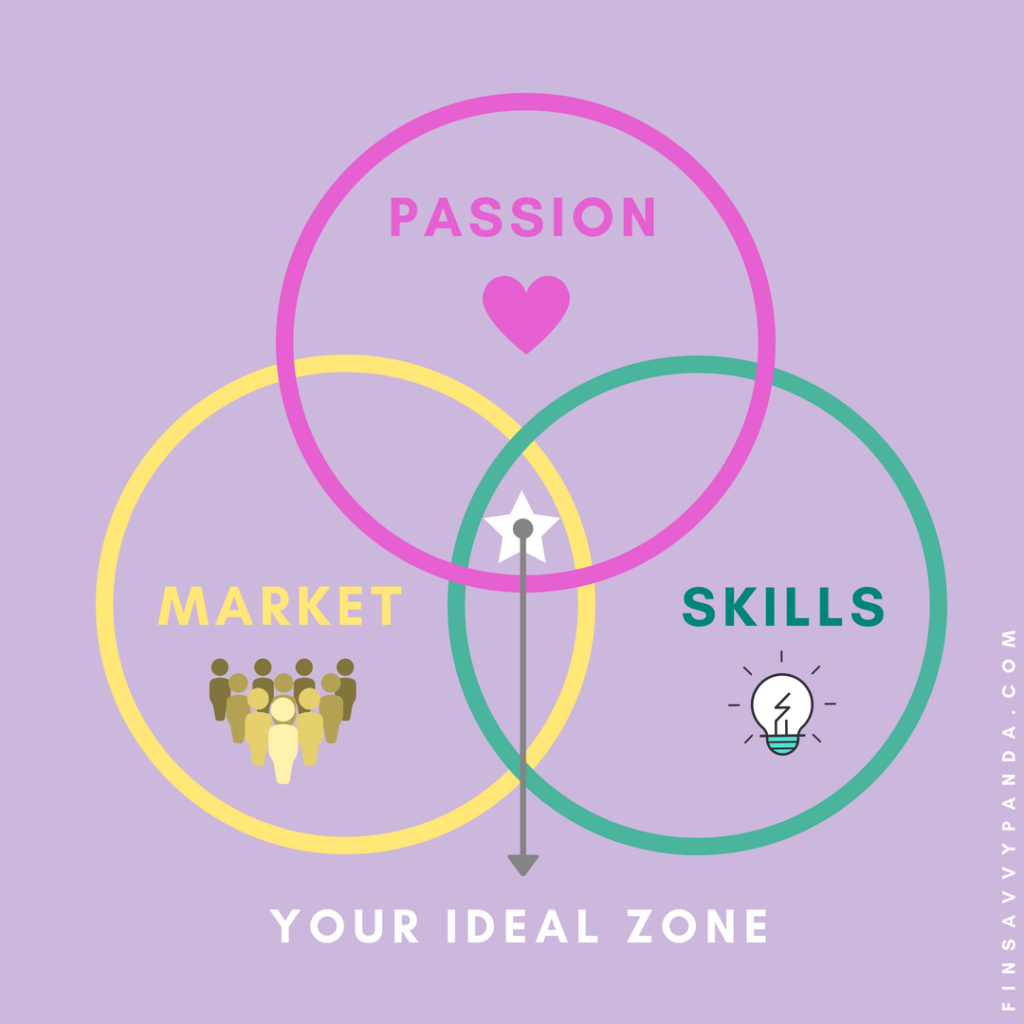 – Passion: What is one topic you could talk about all day long without feeling tired about it? Could it be fashion, travel, home decor, renovations, gaming, crafts, parenthood, budgeting, personal finance, money matters, entrepreneurship, marketing, etc.? 
– Skills: What are you good at? What do you usually get compliments on?
– Market demand: Is your topic very popular? Is it highly searched for? For example, fashion, home organizational, decor, personal finance, money matters, business, tech, marketing, and more are extremely topics that get searched for every single day! Billions of people out there want answers and solutions to their problems!
Remember that readers need your help with something.
Most of them aren't here to read about your life problems (unless they are used as examples to demonstrate a point you're making to solve their problem).
When they land on your page, they want to know how your post can help them solve their problems!
For example, when you turn to Google for answers, you may be searching for a lot of "how-tos" such as:
– how to make extra money online
– how to save $1,000 a month
– how to plan a wedding in 6 months
– how to tile a kitchen backsplash like a pro
– how to plan a trip to new york city
– how to put your baby to sleep
You search for questions like that because you're looking for help, right?
You get the idea.
Anyway, my point is if you want to enjoy blogging while being able to earn an income, your ideal spot is to hit all these 3 elements — passion, skills, and market demand.
I know it's easier said than done, but if you really put the time and effort into figuring this out, you will be rewarded!
💡PRO TIP: You don't have to be an expert in your field to be considered skilled. For example, you could document your learning journey and teach others your mistakes and what you've learned. Lessons add a ton of value to your readers (as long as it's what people are searching for A LOT)!
Step 3: Write 5 to 10 blog posts
I didn't know what the heck I was doing when I started my blog, but now that I learned a lot from my mistakes, I would recommend preparing at least 5 blog posts before launching your blog.
I also recommend using Grammarly. This app helps correct your grammar and spelling errors. There is a premium version available, however, I've been using the free version here which does the job for new bloggers.
To be honest, I had a hard time figuring out what to write about when I first started my blog.
I personally wrote many topics within my broader niche to see what I enjoy writing about. At the same time, testing the waters allowed me to see which blog posts were doing better.
This gave me an idea of what my readers wanted to hear from me, so I focused and created more of that type of content.
Step 4: Launch your blog and drive traffic
When I was a brand new blogger, I immediately focused my efforts on Pinterest to drive traffic to my blog. And yes, this is 100% free traffic!
Until this date, I haven't used any paid advertising or other social media platforms to drive traffic to my blog. I focused 100% of my efforts on Pinterest at that time.
You can learn how I use Pinterest traffic to make money with my small blog here.
It's important to diversify your traffic, so I recommend learning how to rank on Google's search engines so you can be found. In my second year of blogging, I've been focusing my efforts on improving my Google traffic.
Step 5: Learn how to make money blogging
It's crazy, but so many people search for "how to make money blogging fast".
If you are looking to make quick and big money, then learning how to become a blogger isn't going to instantly solve your problem.
As I already mentioned, building a profitable blog doesn't happen overnight, it takes time and effort.
As a beginner, you can learn how to earn money online with Google for free by using Adsense on your blog.
I also wrote a full blog post on how you can earn your first $1,000 per month as a part-time blogger here.
At the beginning of that post, I talk about the types of blogs that make money along with some of the top money making blogs.
I also address the question, can you really make money blogging?
Step 6: Keep learning and implementing strategies
Even after learning and implementing some strategies onto my blog in my first few months, I barely saw any results.
Despite that fact, I still treated this whole thing as a learning experience so I kept going and going until I started to see some wins.
I realized that being negative or upset about the situation wasn't going to get me anywhere, so I persisted and embraced every single thing I learned throughout my blogging journey.
Since launching this blog, I've always treated it like a learning journey regardless of the ups and downs.
Being able to move on when your blog isn't generating the results you like is the hardest part, but you really need to try hard to get past that stage.
Proof that you can really earn a full time income blogging:
If you're interested to see how my overall blog income is broken down, feel free to take a look at my previous blog income reports here for details.
My income has been increasing but the percentage mix has remained pretty consistent, and I am currently looking for new ways to monetize this blog.
Below are just a few screenshots of how I make money online with my blog, which is all from display advertising and affiliate marketing.
This is an example of how much I made from just ONE affiliate network (using these affiliate marketing strategies) within the last 3-month period — $8,064.31!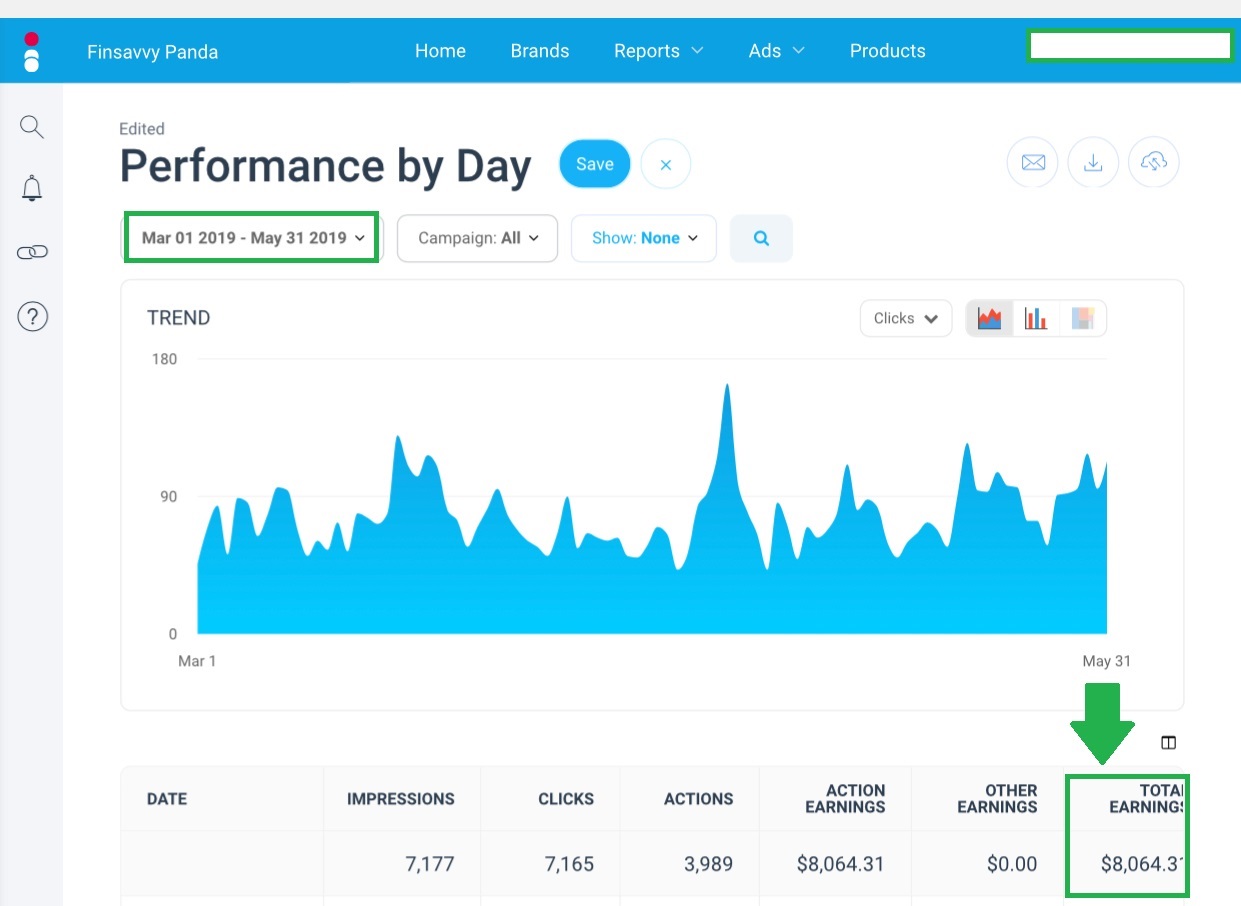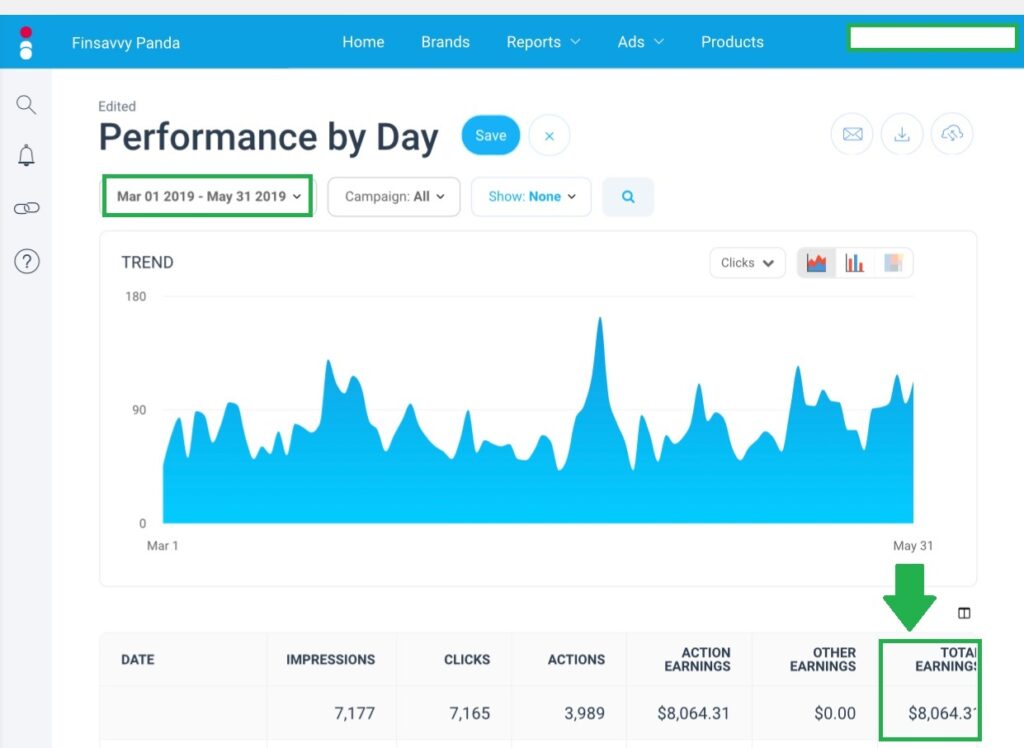 This is another example of one of my affiliate earnings in a month: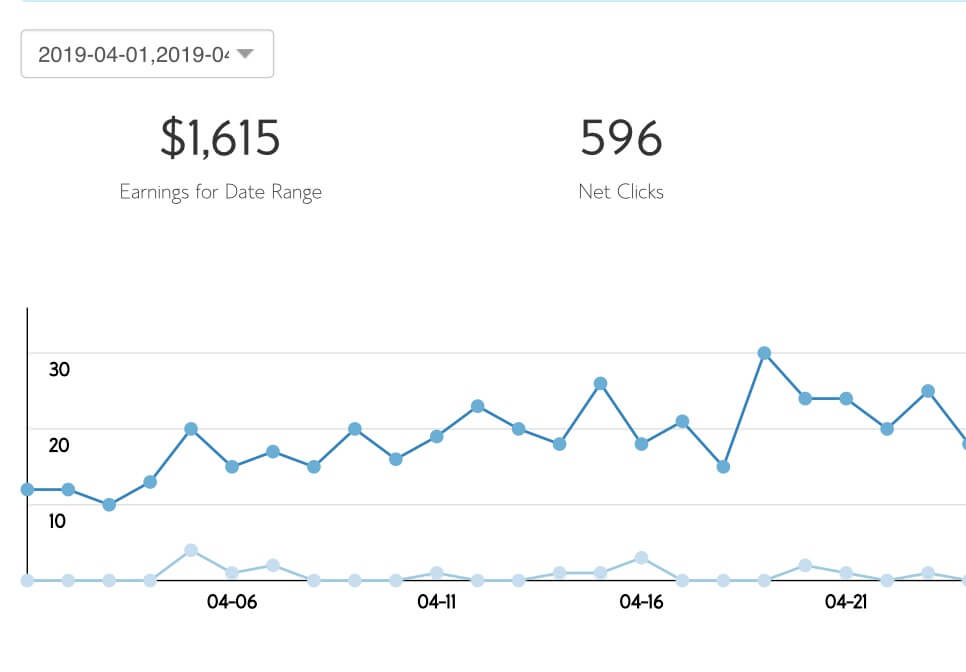 And here is another example…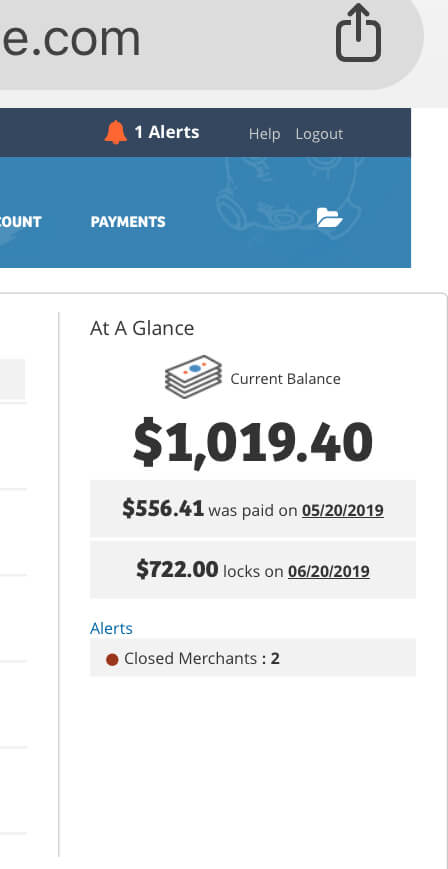 And here are a few examples of how money gets paid directly to my bank account.
Most of my other earnings go into my PayPal account.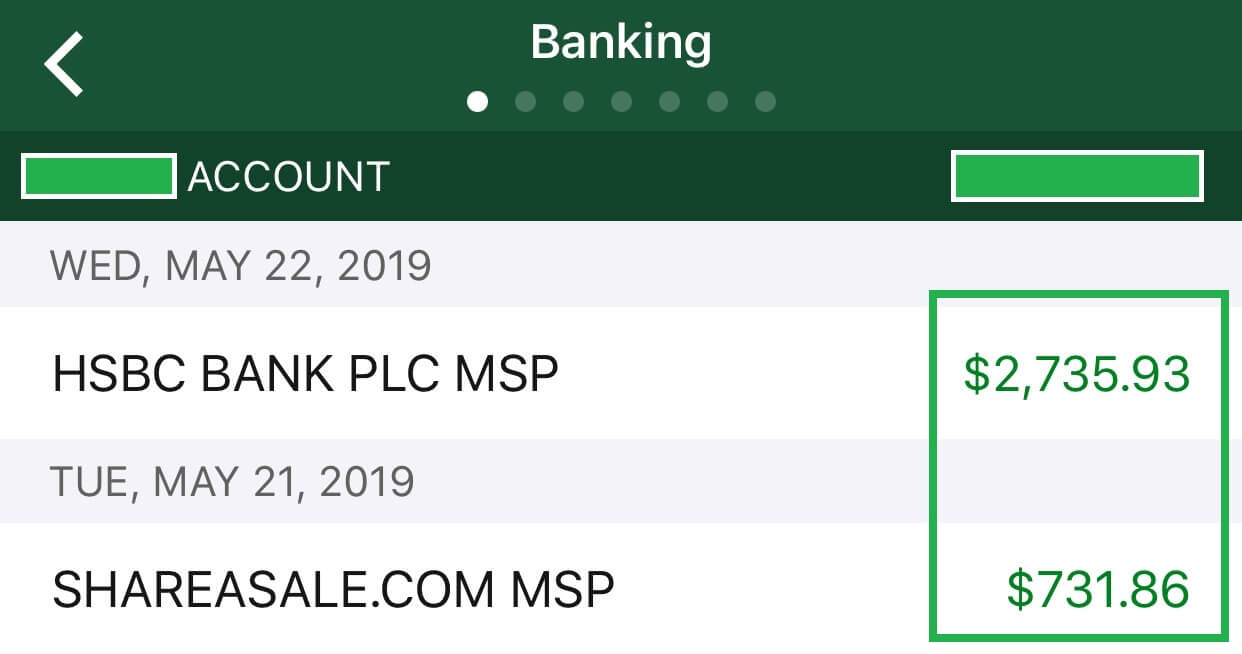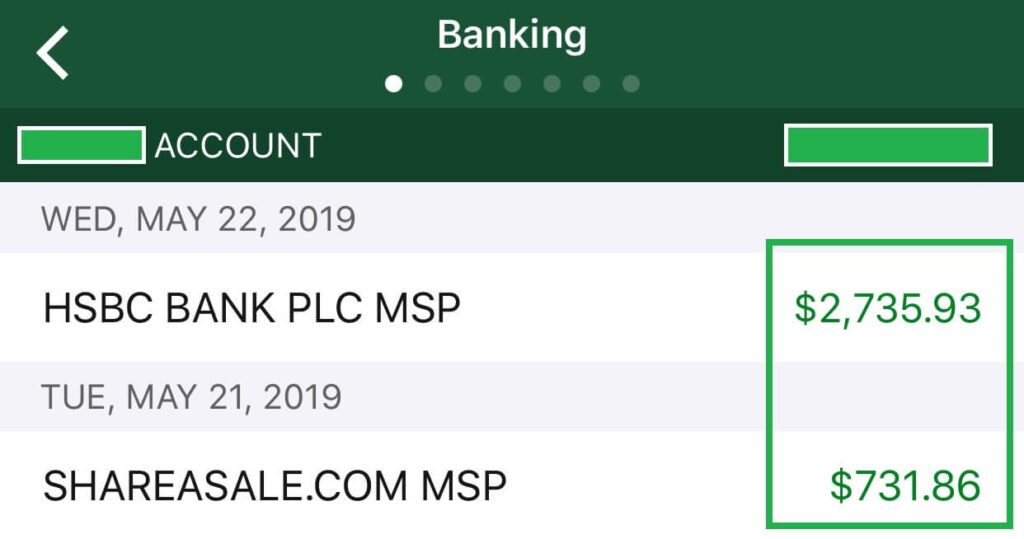 This is an example of how much I earned in March 2019 just by displaying ads on my blog with Mediavine. Payments get paid out in 90 days and that's why you see June 3, 2019, in the screenshot.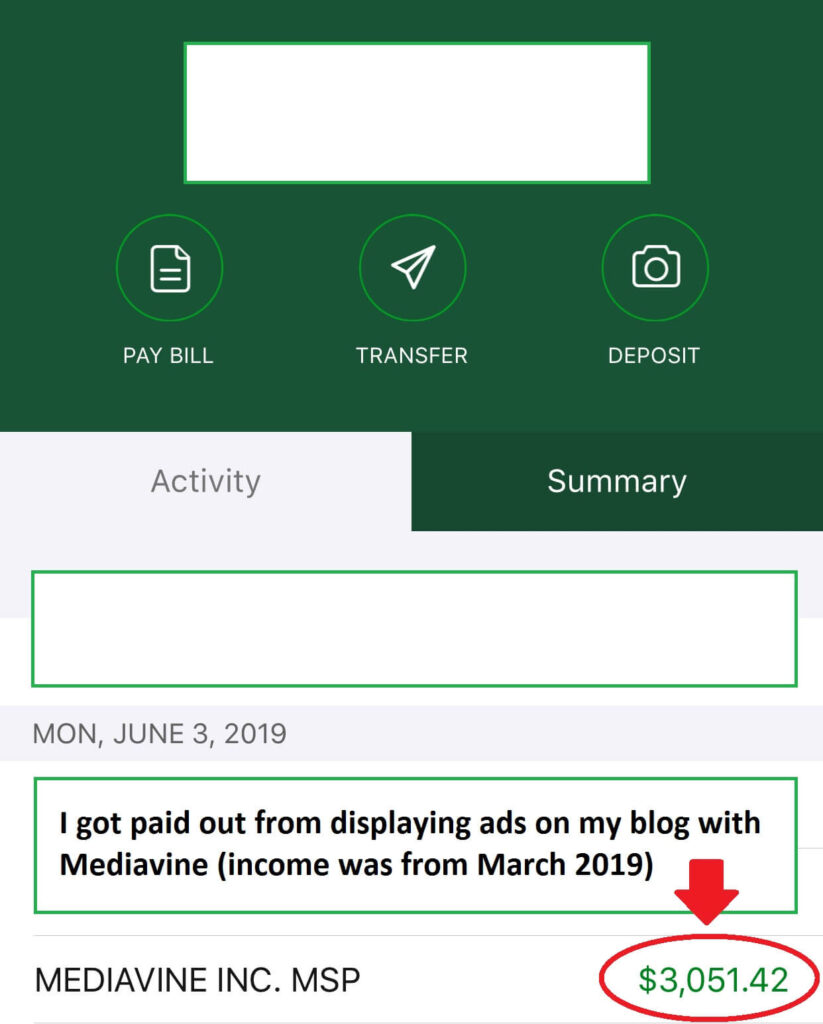 Here are a few examples of PayPal payments I received…
Here is an example of a quarterly payment from both Rakuten/Ebates US and Ebates Canada.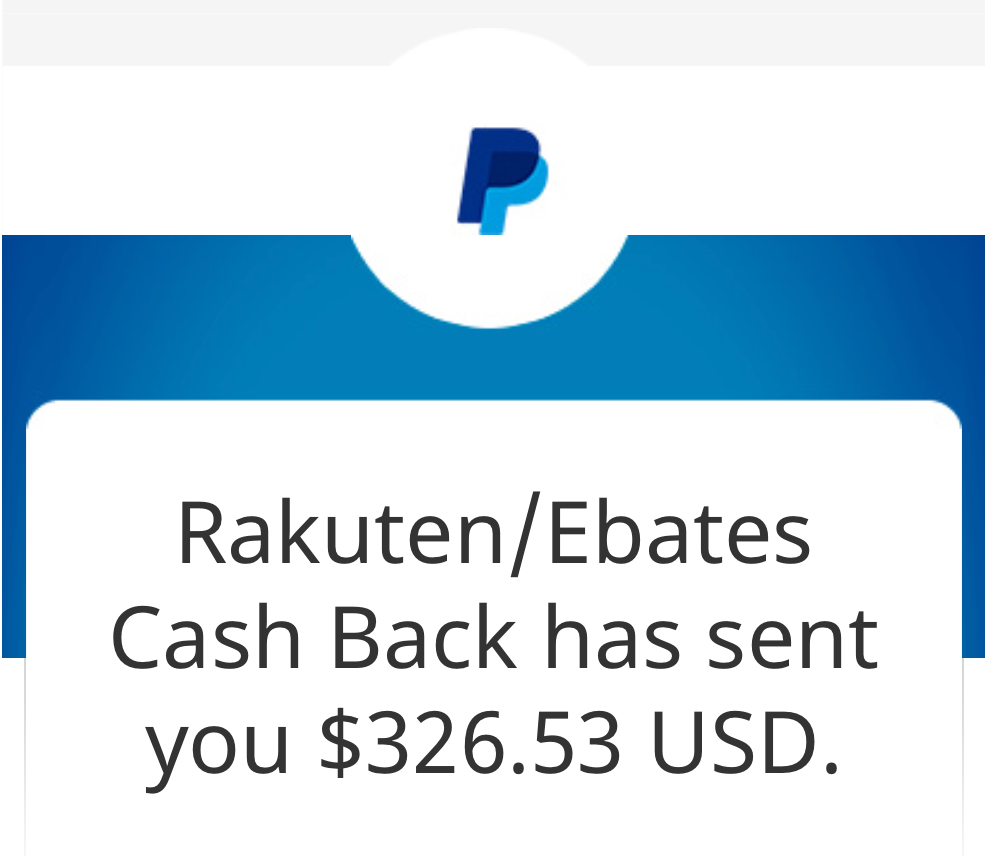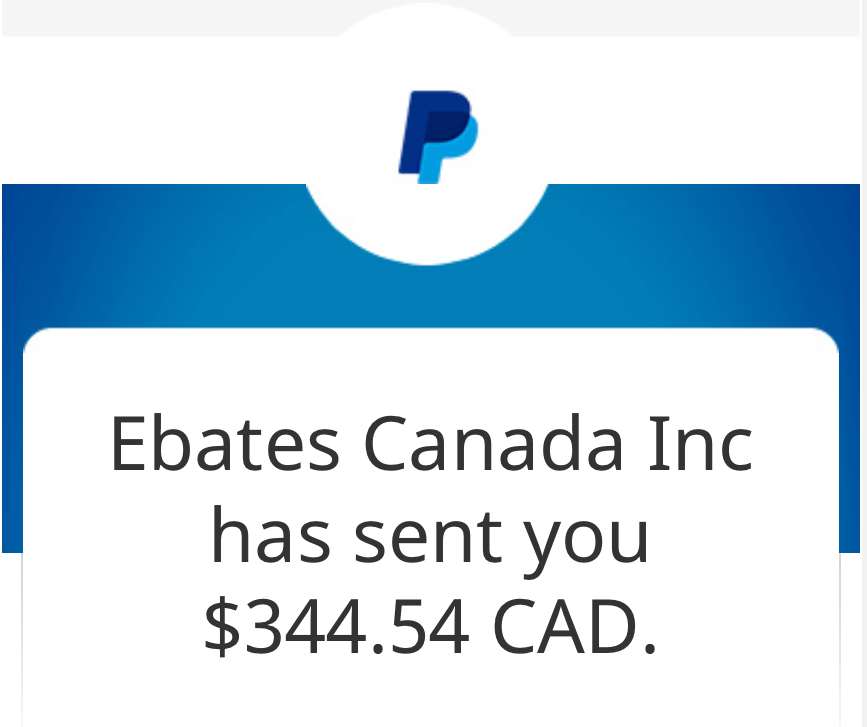 Here are a few examples of my monthly PayPal earnings.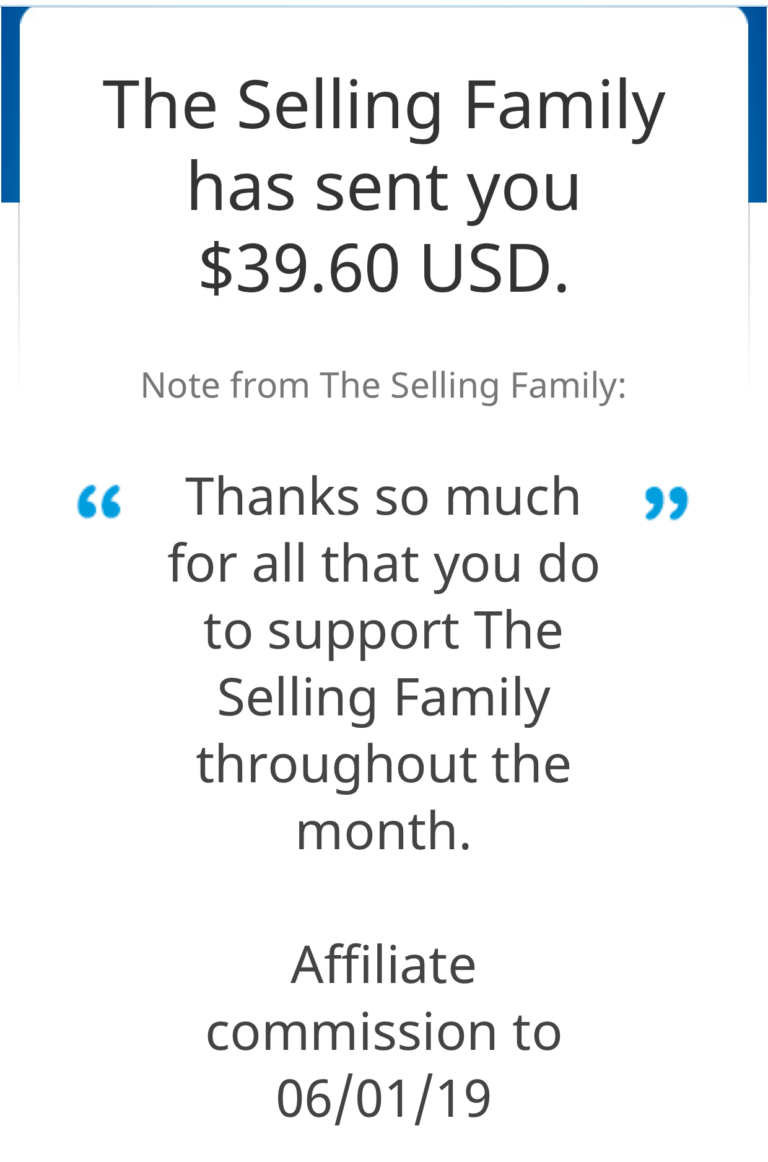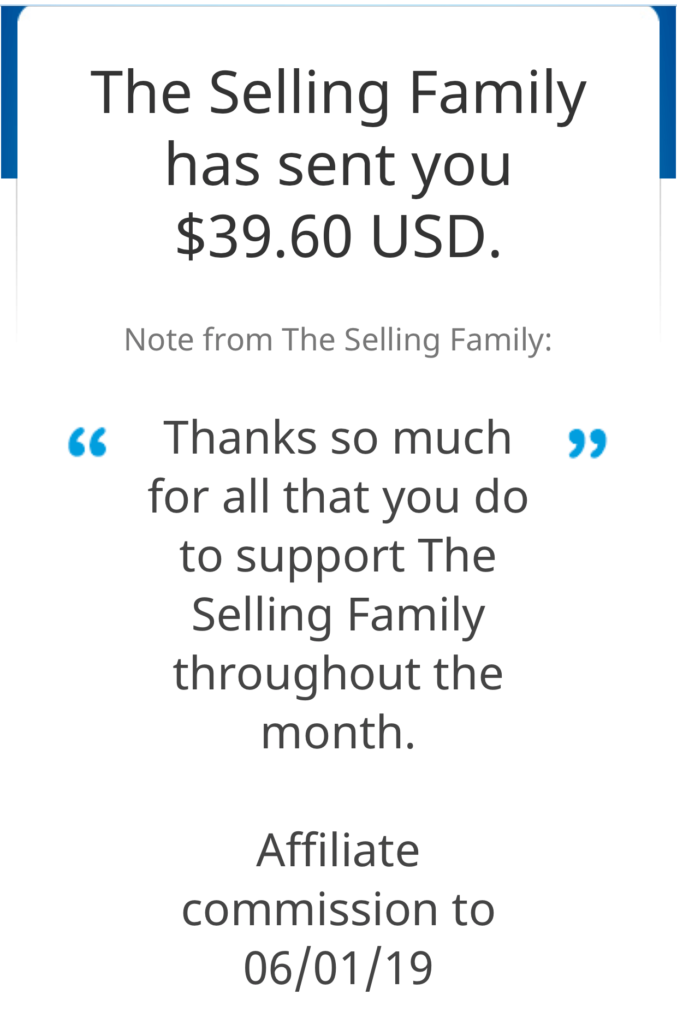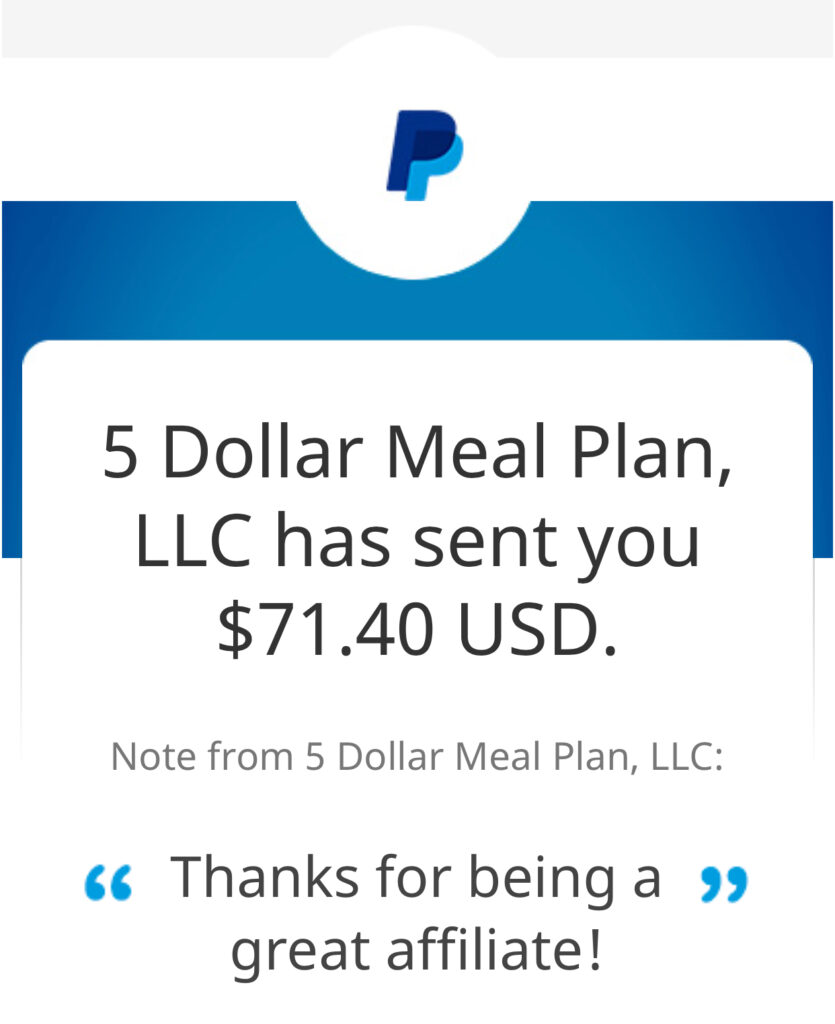 Now, I'm not here to say that your results in blogging are guaranteed. You may earn very little in your first year.
Starting a business or any form of self-employment isn't a walk in the park.
When you start a blog, you ultimately take full responsibility and ownership of everything you do.
Still, what I love about blogging is you can potentially earn more than your traditional 9-5! There is absolutely no limit to how much money you could make with your blog!
The hardest part is staying motivated especially at the beginning when you see almost no results. But regardless of the ups or downs, I kept persisting and moving forward — that's how I saw results!
I Made Almost $30,000 in 3 Months Blogging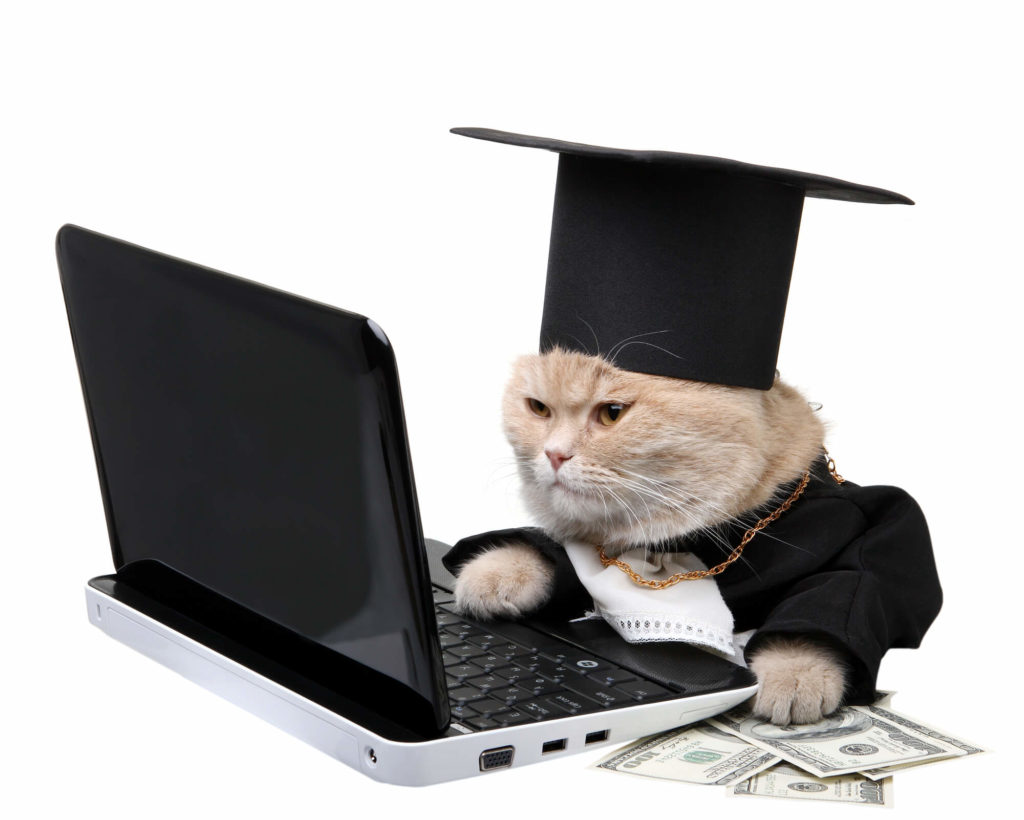 I want to bring up again what I said in my last blog income report from February 2019.
I mentioned I was going to stop my blog income reports because they can cloud our vision chasing numbers plus I was afraid they weren't adding much value for my readers.
But so many of you sent me personal e-mails within the last few months asking me if I'd consider bringing them back because you find them helpful and inspiring — thank you so much for your kind words and support!
I was firm on stopping them entirely and there was absolutely NO way I was going to take back my words. But, one important thing I learned from the blogging experts is that you should not neglect what your readers want.
I lost sleep because I felt that I was neglecting a segment of my readers' request.
So, instead of publishing a monthly "blog income report", I thought perhaps I could write about the things I learned in a blog post like this one.
This gives me the perfect opportunity to provide you my blogging tips and tricks while showing you my blogging progress.
At the end of the day, I want to pass on what I learned.
So, here's how my blog has been doing in the last 3 months since I stopped publishing my numbers…
I feel shaken and uncomfortable saying this, but I honestly never expected to suddenly jump from $7,000 in February 2019 to $9,471.62 blogging in March 2019.
I hit my first $10,000 blogging in April 2019!
I earned over $10,000 again in May 2019 ($10,304.91). This is a milestone worth celebrating considering how much I struggled at the beginning.
Not to mention, I always tend to have self-doubts and lack confidence in myself. This is the hardest part of blogging (for me at least) and it's something I'm trying SO hard to improve on but it's not easy.
I'm very ecstatic with hitting $10,000 per month!
I couldn't believe that my personal small blog was earning that!
I'd be more than happy if I could maintain this blog to even earn $7,000+ going forward because there is a TON of blogging stuff that I still don't know about!
I'm really just focused on learning and whatever happens, good or bad, IT happens! With any type of business, you just don't know what will happen the next day but you just have to keep swimming!
You can learn more about this $10,000 milestone in my blogging timeline here.
Are you a beginner who wants to start a blog? Join my FREE 7-day course on how to start your blog the right way! 🙂
I created this free 7-day e-mail course that teaches beginners how to start a profitable blog!
I am really excited to share this with those who have been looking to start their blogs. If you want guidance and more info, feel free to sign up below! 🙂
What is it Like To Be a Blogger?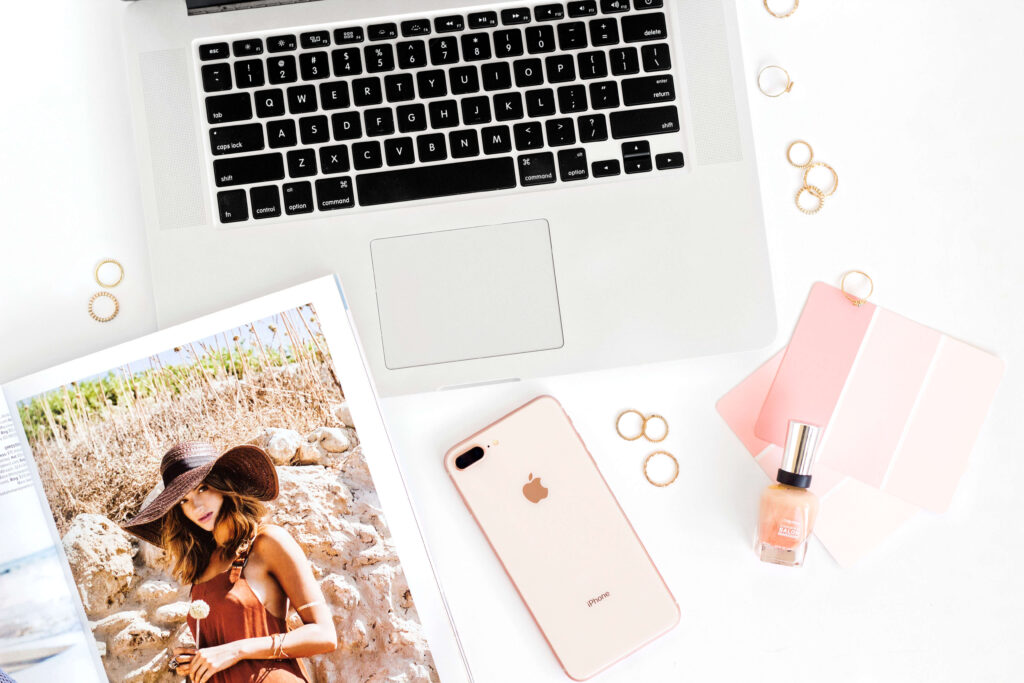 After blogging for almost 2 years, I can tell you that making money online with a blog is NOT a get-rich-quick thing!
I started off blogging part-time on the side on top of my full time job and I didn't realize that I actually learned a TON within my first year!
There's a misconception that bloggers would just sit in front of their computer and write blog posts off the top of their head about "a day in my life" or document a personal diary. This is perfectly fine if you start your blog for fun.
But if your intention is to earn some extra money or a full time income, then you may want to focus on a niche that you genuinely have interest in and find a way to offer value and help to your readers.
For example, my niche focuses on all money matters whether it's about saving money, making money, budgeting, or investing. I tend to talk about myself a lot (not because I want to), but I use my personal stories as examples to tell them what I did to save money or make money.
However, sometimes I don't even talk about myself or use my personal experience as an example — I may just inform my readers on "how to" do something although I find that telling a story helps a lot more!
Bloggers are creators
With all that said, being a blogger means you are a "creator."  With your unique experience and voice, you will offer a solution or some form of value (i.e. that could also mean entertainment) to your audience!
Being a creator is not easy because it requires the blogger to really think about how they can add value to their readers' lives. However, this is also the most rewarding part of blogging.
It helps when you put yourself in the shoes of a typical reader or "consumer." We're humans and we all love to consume, right?
So, think about the things you like to read about or consume. Or better yet, think hard about your struggles and problems. What did you do to fix it? What product or service did you use to solve your problem?
At the end of the day, people come to your blog and they will subconsciously think, "Did this post add any value to my life?  Did I learn anything?  Was it entertaining?  Did it inspire me?"
Just like getting a promotion at your day job or starting a side business, blogging requires real work and effort to earn a living!
Follow a blogging schedule that works for you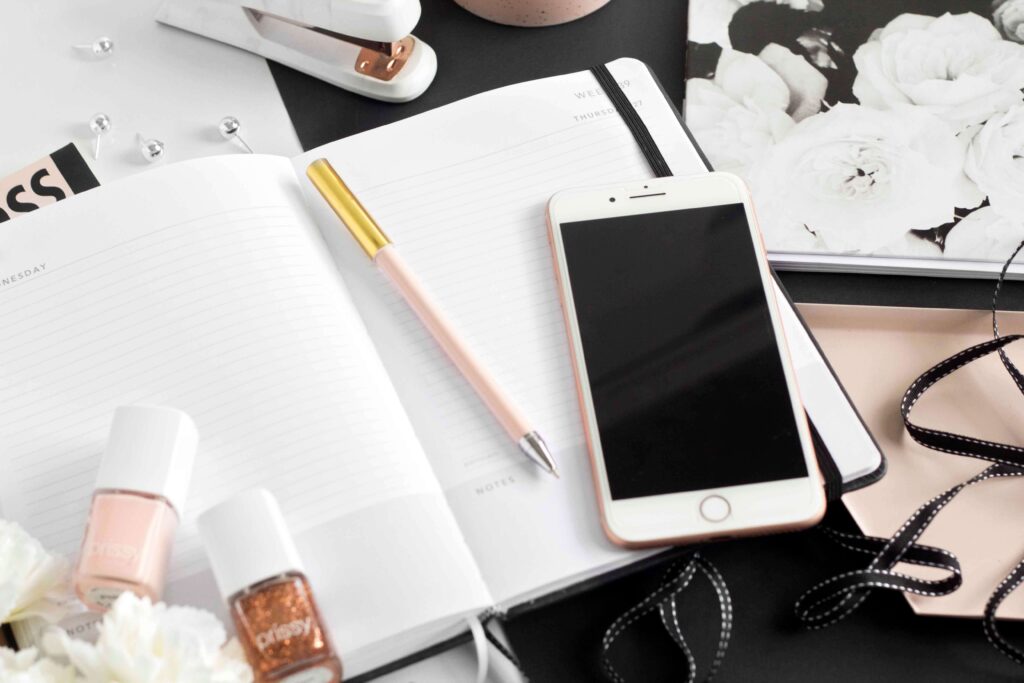 If you work a full-time day job, and really want your blog to work, then you will have to be serious about it (while having fun along the way too, of course).
I personally started my blog while working a full time job and was able to quit my job within a year.
Here is a quick example of a daily blogging schedule PDF template that may work for you while working a full-time job. It's not something you need to follow exactly since you can adjust the hours up or down based on your situation.
This schedule is similar to mine except I got off work much later (I think most of us do nowadays)!
Mind you, a lot of my time was spent on learning (i.e. reading from blogging resources) at the beginning!
Anyway, this was my blogging routine and what I did…
– Wake up earlier than usual to spend 1 hour on it on the weekdays.
– Spend time on it during my commute to and back from work (1 hour to work, and 1 hour back). It helps when you put on your headphones and listen to music on your subway ride.
– Read some blogging resources during my 1-hour lunch break at work.
– Squeeze in another 30 minutes during my break time at work (I usually like to review something I learned so it sticks in my head).
– Spend 1-2 hour hours after work (it's exhausting after work and that's when I do easy tasks like casual reading or creating pins to promote on Pinterest).
– I took most Friday evenings off because we could all use a chill day.
– Spend up to 7 hours each day on the weekend or sometimes more depending on my mood (I made sure I woke up early so that I could just chill for the rest of the day… seriously, we still need to spend some fun times with our friends and family!)
If you think about it, a few hours here and there really add up, especially when it's done consistently over the months! This is how I managed to build my blog from scratch without burning myself out. Notice my keyword — "consistently"!
Trust me, YOU'LL BE SURPRISED at how much you can achieve when you put in consistent effort!
Plus, I found that exercising helps A LOT with improving your productivity! :O
I personally feel much better and energized after running on my treadmill with music…
My current full-time blogging routine
After transitioning to a full-time blogger, I still follow this similar schedule. I spend anywhere between 20 to 40 hours a week depending on my mood and other life matters.
One of the perks of being a full time blogger is that you get to set your own hours.  
For example, I mentioned back in December 2018 that my father in law was diagnosed with lung cancer. Also, my grandfather who I was very close to became extremely ill for the last 5 months and passed away recently.
Being my own boss allowed me to take time away from the blog and focus on things that were important to me.
Blogging as a Career
Many people ask the question, is blogging a good career?
Almost any job or position can be considered a good career choice as long as you enjoy what you do while being able to earn an income that satisfies a lifestyle you are happy with.
For example, I did NOT consider my previous job in the financial sector as a good career regardless of the growth opportunities, great pay and great benefits.
Why?
Although it was enough to fund my desired lifestyle, and honestly, I felt grateful, but I just didn't feel happy or ecstatic to be there. I felt empty, sad, and REALLY disliked the office politics and overall toxic environment.
My emotional health (ultimately my life) is worth more than staying at a "comfortable" job that I hate.
As mentioned earlier, I never in this world imagined that I'd quit my job to blog full-time — it was a scary move!
I honestly don't know what's coming next, but I am very excited to learn more new things within the online and blogging world!
So, based on what I'm doing so far, I really do think blogging is a great career choice!
Why choose blogging as a career?
Blogging offers A LOT of great opportunities and there are many ways to earn a full-time living online!
Here are reasons why you may want to choose to become a blogger.
You can make an impact on people's lives
As a creator, I have the choice to "create" things (whether it be a blog post or a digital product) that offers help to my readers.
It makes me incredibly happy when readers e-mail me to tell me that they found something I provided helpful!
What makes it even better is I get to learn and teach something that I genuinely have an interest in! This is what keeps me going each and every day!
Unlike my previous day job, I didn't feel I was making any impact on anyone's life in any real way… other than making a small impact on my company's bottom line who in turn doesn't even care about me.
Blogging is really cheap to get started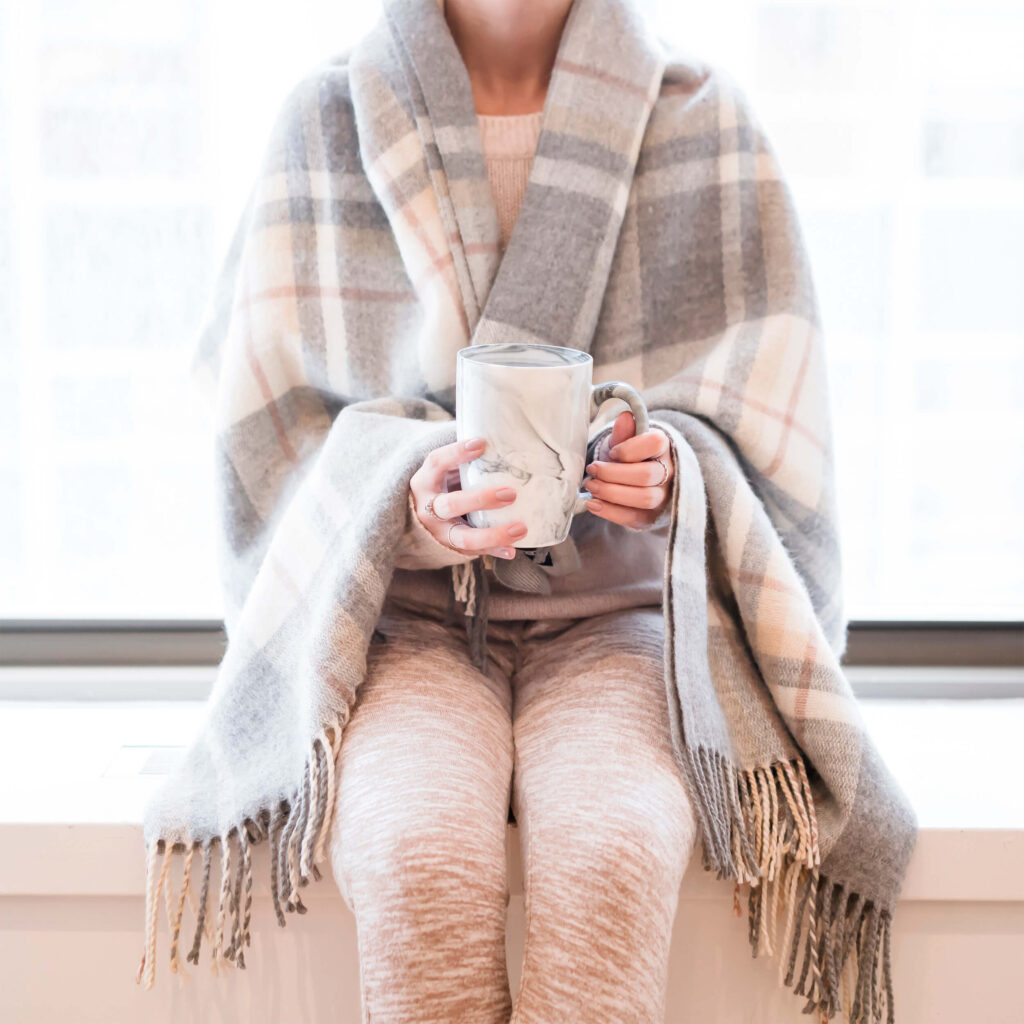 What I also like about blogging is that it's incredibly cheap to get started — it's less than a cup of latte and you honestly can't beat that!
It only costs as low as $2.95 USD per month to start your blog when you sign up with Bluehost today. That's up to 60% off! You also get a FREE domain name ($15) when you sign up for at least the 12-month plan through my link. This low pricing is exclusive to Finsavvy Panda readers!

If you are interested in starting a profitable blog, you can also visit my simple step-by-step tutorial here.
I personally consider blogging as something that is extremely low risk compared to many other investment opportunities.
First of all, I could try it out to see how I like it without spending a lot of money.
Secondly, the low upfront investment doesn't even compare to other business ideas such as opening a physical storefront, franchise or investing in a bunch of real estate properties.
I'm using some of my own personal experience here as examples, but when I was researching long and hard about opening a small physical store, a few suppliers came back to me and told me I must invest at least $1,000,000 USD worth of inventory in the first year to work with them! That didn't even include the monthly lease for space and other operating costs! Say goodbye to that idea…
On the other hand, real estate (RE) properties can be great, and it can feel passive when you have good tenants or someone managing it for you. However, the initial investment (even if you're paying a small downpayment) costs WAY more than starting a blog for cheap. Not to mention, people most likely borrow money to invest in RE which makes it a riskier form of investment.
When I started my blogging journey, I knew that I wanted to earn extra money but I didn't know what to expect.
I was working at my blog consistently at my own pace.
I was just focused on learning and I didn't have to stress because it's not like I borrowed a huge amount of money for it. Plus, I had a full-time job to help with my living expenses. Even if it didn't make any money for 2 years, I was fine with that!
Worst comes to worst, if it didn't work out, I would've moved on with no hard feelings.
My thoughts were… if it doesn't work out, at least I know I tried it — it's WAY better than wondering and not taking the leap.
I've always told myself that life is too short to keep wondering! You just gotta do it, or you never will!
Blogging resources are affordable
When I first started, I spent around $11 USD (under $15 CAD) per month in total including the cheap web hosting plan.
This blog took time and effort to build at first, and in my 5th month, I realized that I needed to invest in a few more blogging resources to see results.
In total as a brand new blogger, I invested about $800 USD (~$1,000 CAD) in my first year which includes the most basic Bluehost plan, blogging resources, Pinterest scheduler, Tailwind Tribes, and some premium stock photos.
Overall as a beginner, I made close to $27,000 (net profit of about $26,000) in 2018 while working a full-time job (most of those results kicked in AFTER July 2018) — that's about 2,500% return! In the grand scheme of things, $1,000 is money well-spent!
Most of my results in 2018 were thanks to:
– Michelle's affiliate marketing e-course ($197 USD)
– Ana's Making Pinterest Possible e-book ($35 USD)
– Carly's Pinteresting Strategies (this came in the 2017 Bloggers Toolkit. It costs $47 USD today.)
– Tailwind Pinterest scheduler ($120 USD)
– The Genius Blogger's Toolkit ($97 USD)
– Canva (a free tool I use to create my Pinterest pins)
– MailChimp (build up to 2,000 subscribers for free with this provider)
Your earning potential in blogging is unlimited.
Again, I'm NOT at all saying that you're going to get rich from blogging.
It's not easy and it actually requires work!
I also have to admit that most traditional day jobs are comfortable.
I received a stable paycheck with great benefits, but I was just a spec of dust making my company richer.
Read also: This Quote By Warren Buffett Will Inspire You To Become Rich
Regardless of the number of hours I put into helping the company grow, I wasn't getting my fair share of the pie. At the end of the day, I was on a fixed schedule and fixed paycheck.
There are even times where you are required to stay back to do overtime (or even log into work from home) and you won't get compensated because depending on your manager, "it looks bad" to log in those extra hours.
However, when I made the shift to blogging, I reap all the rewards for the work I put in and that is something I can control.
For example, the $29,800 revenue (net profit of about $29,400) I earned within the last 3 months (March to May 2019) was a result of 100% of the effort that I put into this blog!
Timeline of how my blog went from $0 to $10,000 per month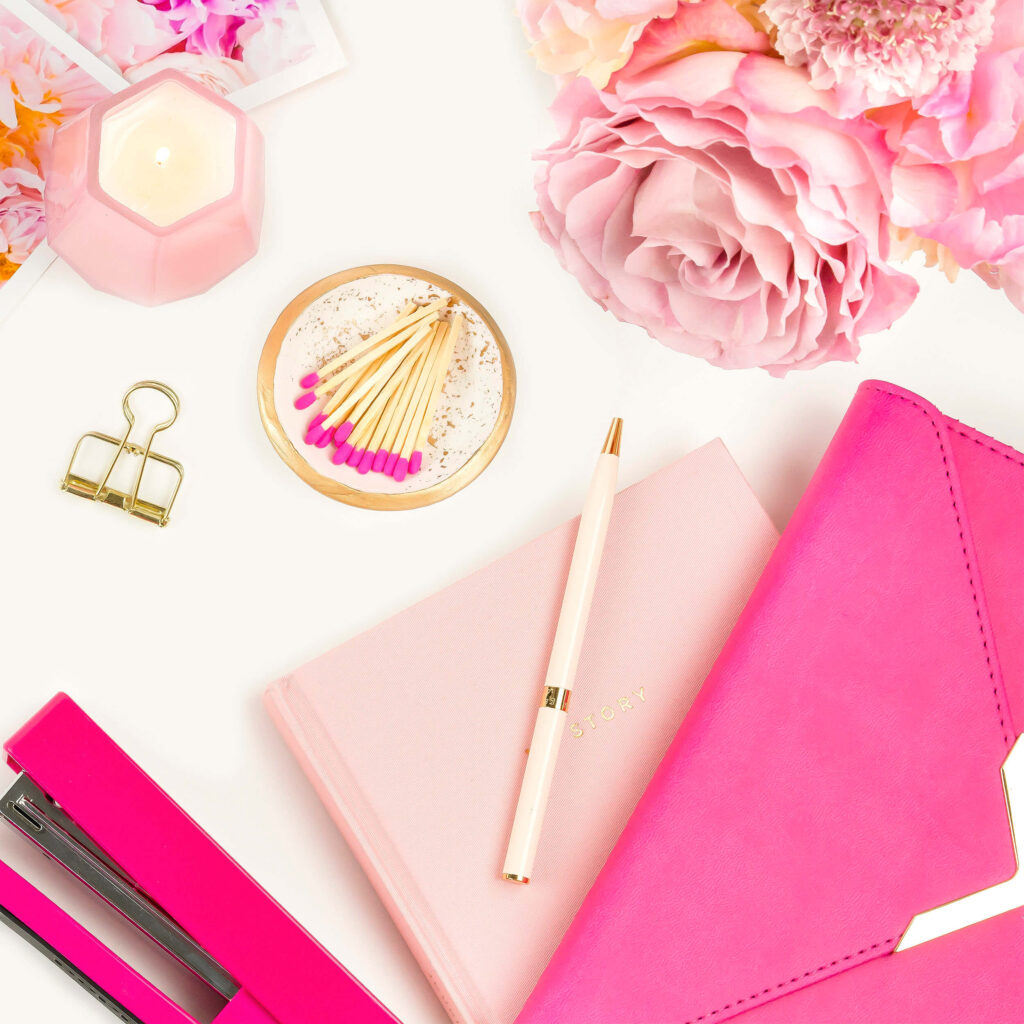 How this blog almost ended in less than 3 months!
July 17, 2017 – I signed up for a blog with Bluehost's basic plan on the spot and did absolutely no research whatsoever. I didn't know what to do after this, so I wrote my first post and the title was still on default called "Hello World!" I was so focused on other business ideas that I lost motivation within a couple of weeks and didn't log back onto WordPress again.
August 2017 – I focused on my day job and was researching more about the other business ideas that I was interested in pursuing. I wasn't in the blogging mindset yet! This blog was still out of sight, out of mind.
September 2017 – Focusing on my other business idea, I contacted many suppliers since the end of 2016 because I really wanted it to work.  However, due to the high start-up costs of inventory and opening a storefront, I couldn't afford it and felt disappointed. One thing that really drove me to do all of this is because my dad is always complaining about him and my mom being poor AF — it makes me feel extremely sad and like a failure at literally everything! Because I felt SO emotional and unhappy, I decided to log onto WordPress to write a few blog posts about how I was feeling (still related to money topics) but ended up deleting some posts because I thought they were silly and embarrassing. After writing some articles, it hit me that I'd probably be judged by many people online. Because of that, I didn't care about blogging plus I was afraid of what this world would think of me. I had (and still have) major confidence issues, so I didn't really want to start my blog anymore. That's why I was about to let this domain name expire…
Things really sucked and I had no idea what I was going to do at this point…
How this blog progressed after I decided to really give it a try!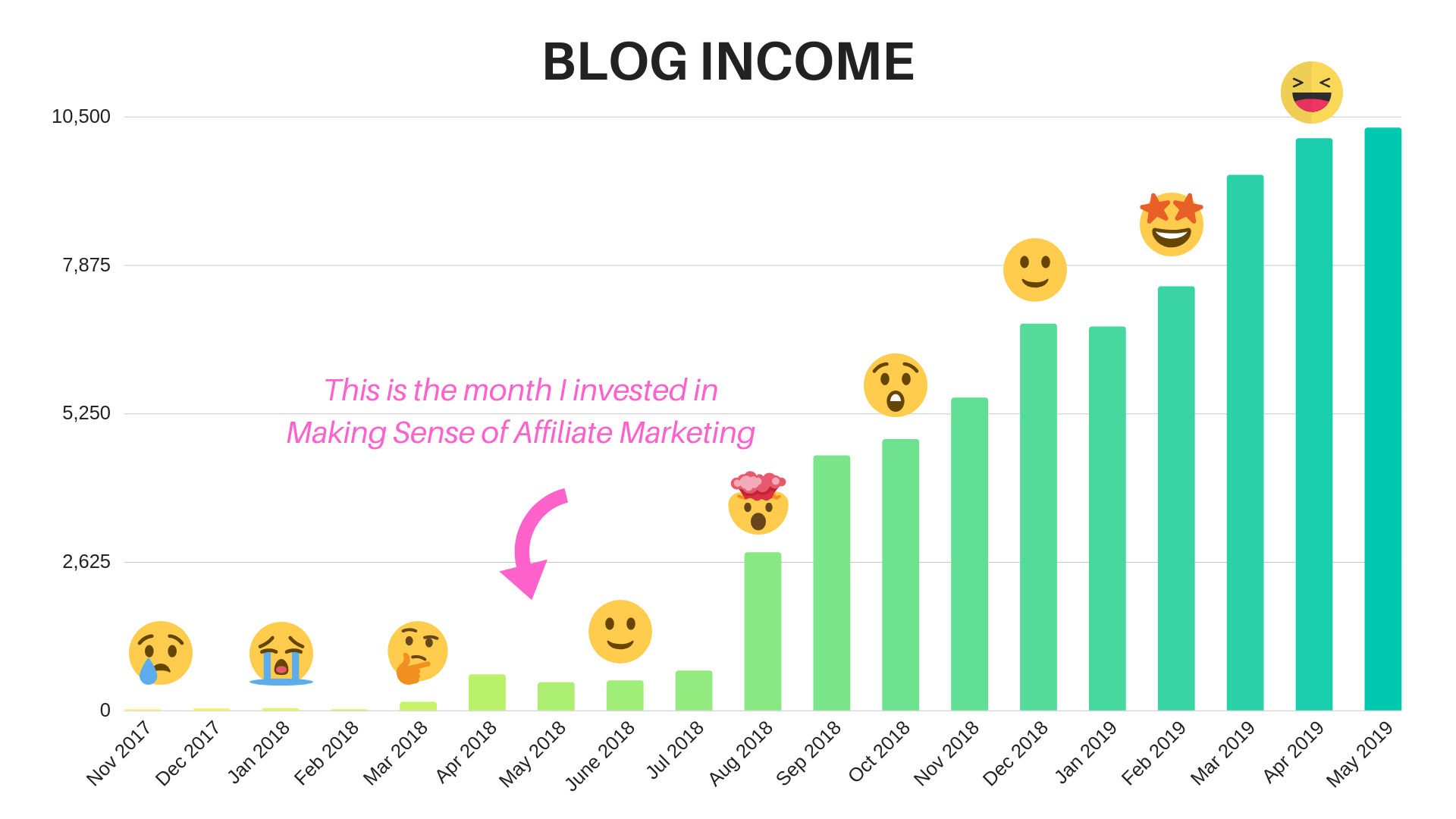 October 4, 2017 – I received an e-mail from one of my favorite bloggers about The Genius Bloggers' Toolkit. Her e-mail spoke to me and convinced me to really give blogging a try! This was exactly the investment kit I needed as a brand new blogger who wanted to learn how to build a build from scratch to earning my first blog income! Plus, at the price of just $97 with over $5,000 worth of material, I thought it was a very cheap investment! This blogging resource was a great starting point which guided me in the right direction! After all, I already signed up for a blog a few months ago, so I may as well give it a shot without putting it to waste!
October 15, 2017 – I was starting to hate my job more and more each day. I vividly remember logging onto WordPress and wrote this post, This Quote By Warren Buffett Will Make You Rich. After writing this post, it gave me even more of a push to learn a new skill, which was blogging! This is when I started buckling down and taking my blog seriously!
November 1, 2017 – This was the month Finsavvy Panda was born! I had between 5-10 posts written on my blog (I think I had 8 to be exact), so I applied for Google Adsense on my birthday to get a taste of how making money online with a blog works! From here onward, I decided to publish only ONE blog post per week so I could spend most of my time learning.
November 15, 2017 – I created a business Pinterest account which is free. Many of the resources in the Genius Bloggers' Toolkit mentioned that Pinterest is one of the best traffic sources for brand new bloggers. I learned to focus my efforts on Pinterest! This is the month I received over 3,000 page views mostly from Pinterest!
December 2017 to February 2018 – Between creating content and learning, I struggled so much during this period. TRUST ME, I focused and spent a lot of time learning about Pinterest and it felt like I didn't get much traction! I eventually learned a ton from Carly's Pinteresting Strategies e-course, which was part of the blogging toolkit I purchased in October 2017. Her approach teaches you how to drive massive traffic to your blog with Pinterest by manually pinning. Carly is able to drive over 300,000 page views per month! After learning and implementing her strategies, my page views soared from 3,000 to roughly 19,000 and 20,000 in December and January, respectively. Then took a huge dive down to 9,000 page views in February. I had a Financial Goals post I wrote in mid-November that went viral for 2 months (because it was related to New Year's Resolutions) and I was actually oblivious to the fact that I had 20,000 monthly page views during that season until I just dug into my Google Analytics to write this post… Kind of awkward that I noticed just now, but based on that observation, it looks like you could get a lot of traffic from promoting in-season types of posts, which isn't my blog's main focus. I generally try to stick with writing evergreen content.
March 2018 – I continued implementing Carly's Pinterest strategies and eventually hit my all-time high of 26,685 page views! Still, I felt like I was struggling because I kept hearing that bloggers were getting 50,000 to 100,000 page views per month in less than 3 months blogging! I really believed their words! It seemed near impossible and far-fetched for me but I just kept trying! I learned more about how to increase your ad earnings by getting accepted into premium ad networks like Mediavine and Adthrive. I had the goal of hitting 30,000 page views (25,000 sessions) in a month so I could apply for Mediavine and earn passive income with display advertising on my blog! The payout is SO much more than displaying ads with Google Adsense! This is how much I earned up to April 2018 with Google Adsense before I learned how to really monetize my blog…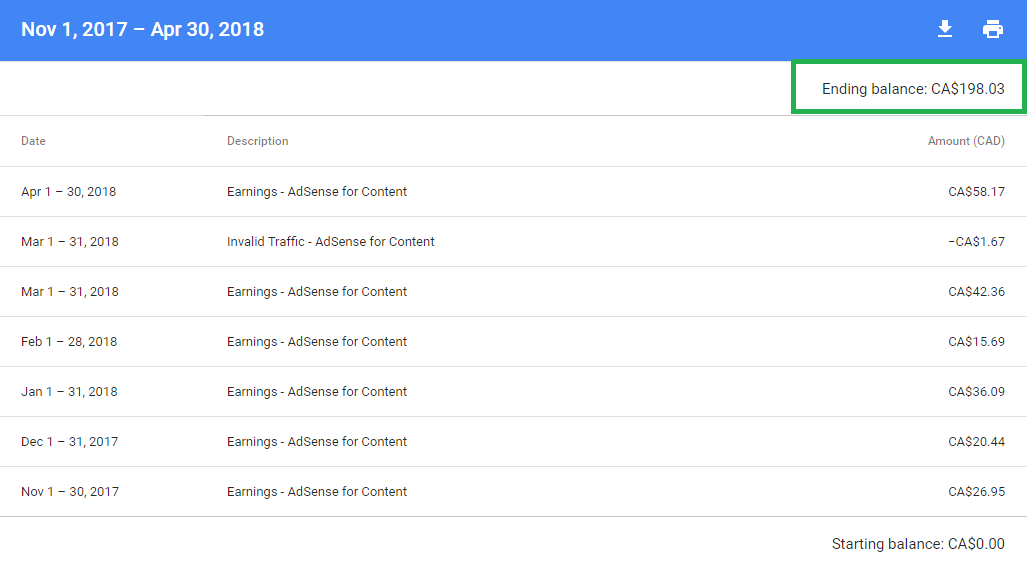 April 2018 – I realized I made a mistake of focusing too much of my efforts on traffic for 5 months straight. I should've learned about affiliate marketing earlier so I could apply some monetization strategies onto my blog even with lower traffic. As a beginner, I invested in Michelle's Making Sense of Affiliate Marketing e-course near the end of March 2018. That's when I applied for a few affiliate programs. As a result, I was SO shocked that I immediately earned my first $400 USD (~$500 CAD) within a month after implementing just a few of her strategies!
May 10, 2018 – I learned a blogging term called "the summer slump" where traffic takes a nosedive because people aren't reading blogs (unless it's content related to summer), instead they are out baking in the sun…
Anyway, I wasn't sure if that's the reason why my page views were trending downward. I just knew that I felt SO frustrated because I really wanted to get into Mediavine!!! This is where I tried different things. Everyone kept raving about Pinterest schedulers, so I invested a total of $20 USD into BoardBooster to give it a shot — that didn't bring me the high traffic I wanted. BoardBoaster is dead now anyway.
May 12, 2018 – Despite the low blog traffic, I just kept moving forward. I learned about creating free opt-ins and e-mail marketing for beginners in the blogger's toolkit I purchased in October 2017. I already signed up for a free e-mail service like MailChimp and created a quick bite-sized budget binder printable for my budgeting audience back in March. I'd recommend signing up for Mailerlite instead of MailChimp. I have to admit I did not (and still not) focus on building a big e-mail list because there are so many things to learn, but this allowed me to convert better with a few affiliate programs that I mentioned to my VERY small list of subscribers! I learned from other bloggers that money is in the list! Mind you, I spent time and made a genuine effort to build a personable relationship with each person (even before I learned what affiliate marketing was). I responded to ALL my readers who wrote to me! I want to say thank you so much for supporting me — it means the world to me!
May 31, 2018 –  Seriously, where the eff is the 50,000+ monthly page views from Pinterest that SO many bloggers rave about? As usual, I was becoming more and more frustrated because I spent most of my time learning how to use Pinterest! So, I invested in Ana's affordable e-book, Making Pinterest Possible to see if I could increase my traffic further. I spent a few months implementing ALL of her tips. I admit I already knew more than 50% of the stuff she taught because I was already learning a TON about Pinterest before this, but she offered a lot of new insights that I wasn't aware of. Those new insights really helped my Pinterest traffic A LOT! Her e-book is really great for new bloggers who know absolutely nothing about Pinterest! This is where I wish Ana had this book available to me as a brand new Pinterest user. This is also where I realized later that Carly's Pinteresting Strategies e-course is a better resource for intermediate bloggers.
June 2018 – BoardBooster shut down, so I decided to give Tailwind a try. I was consistently earning $400 to $500 each month after March 2018, so I reinvested that money and purchased the $120 USD (~$145 CAD) annual plan. I also decided to purchase Lena's Traffic Transformation e-book because it was on a big sale and I heard it was a great resource! I've been following Lena since the beginning of my blogging journey and I absolutely love her! In her e-book, she teaches you how she went from 17,000 to over 400,000 monthly page views in 10 months — it is jam-packed with a lot of actionable tips and strategies to increase your traffic on different platforms for diversification. She also teaches you how to increase your traffic and reach outside of Pinterest! I've continued to use her strategies to reduce my bounce rate and get more click-throughs into my page!
July 2018 – I earned $703.57 which was my highest blog income during this time! This is where my efforts and hard work started paying off! My monthly traffic more than doubled from under 20,000 page views to over 30,000 and I was able to FINALLY apply for Mediavine during the third week! Ana's e-book and Carly's Pinterest strategies really gave me the traffic boost! On top of that, Tailwind made it easier for me whenever I wanted to avoid manual pinning! You can learn more about my July 2018 progress in my first income report here.
August 2018 – My Mediavine ads were finally up and running on August 17, 2018. I was SOOOOOOOOO shocked that I earned $2,797.64 because I wasn't even expecting to earn over $1,000! I re-visited Making Sense of Affiliate Marketing and focused A LOT of my efforts here! I also came across the Stupid Simple SEO course by Mike Pearson, which I knew I had to learn sooner or later. I jumped the gun and purchased that for the future because it was at a great price. I didn't have time to learn Google SEO strategies until much later, but couldn't afford to miss out on his affordable pricing! Read how I increased my blog income by 300% in one month here.
September 2018 to November 2018 – I was consistently earning between $4,000 to $5,000 per month during this period. I continued to maintain my blog traffic by creating new pins and descriptions. Because I found so much value in the 2017 Genius Blogger's Toolkit, I re-invested some money back into my blog and purchased the October 2018 Genius Bloggers' Toolkit for future use. This Toolkit consists of BRAND NEW blogging resources each year and it's only available for purchase in October. I also applied for more affiliate programs and reviewed a lot of lessons from Michelle's e-course. I was learning more and more about affiliate marketing and realized I missed a lot of details when I was learning as a totally new beginner back when I first read her e-course in April 2018. I also started learning a bit about Google SEO and keyword strategies near the end of the quarter. My biggest regret is not learning any SEO from the beginning!
December 2018 to January 2019 – For the first time, I had over 100,000 page views in a month! This was another huge milestone for me! I didn't do anything differently other than trying different affiliate marketing strategies. I earned close to $7,000 for both months! Up until this point, I was earning extra money on top of my full-time job. I continued having many self-doubts about myself and my ability to keep this blog running, but I closed my eyes and handed in my resignation letter. I finally quit my job and started a fresh new year for 2019! I started paying for ConvertKit in January 2019 for my e-mail subscribers after trying out the 3-month trial version I got from the 2018 Genius Bloggers' Toolkit. I used to write one blog post per week, making it 4 articles per month. But after January 2019, I started posting only 2 blog posts per month. This allowed me to focus my time in other more important areas that generate higher ROI.
February 2019 – This is the first time I earned over $7,000 with my blog! This is also the time I decided to stop publishing income reports. You can read more about my February 2019 blog income results here.
March 2019 – I had 130,000 page views (90,000 sessions) and earned over $9,000 in a month, which really surprised me because my traffic can be very volatile! It fluctuated between 1,500 to 6,000 per day during this time, which is a HUGE gap! I'll be honest with you… there's never a time where I feel confident in myself and it's something I need to work on and improve. My page views went up compared to the previous month, but this is where I noticed it didn't really translate to higher earnings relatively speaking. A few of my top pages with affiliate links received higher traffic but one of my top affiliate earnings went down by 30% which was very odd. I didn't have much time to analyze what happened, but I assumed that either there was a potential tracking issue or "viral" pins are useless compared to intentional searches that lead to the same blog post. IMO, viral pins are probably just good for ad income.
April 2019 – My page views went back down to 115,000 (86,000 sessions) but I earned more and actually hit my first $10,000! This caught me by surprise (again) because I swear Pinterest is extremely volatile! There was even a time I seriously thought I was going to lose all my traffic because it took a BIG nosedive and was consistently lower for about 2 weeks, but then it decided to pick up and suddenly spike up like mad again! I don't know why or how since I've been always doing the same thing consistently! It crosses my mind that Pinterest wants to encourage business users to pay for ads since going public! I really don't have time to learn how to promote or use Pinterest ads (though it is something I may look into for the future). For now, this is why I've been really trying to diversify my traffic, but it's just that Google traffic is taking a long time for me to build. Still, I was able to earn over $10,000 because my e-mail list gave it a push by $1,300 (you guys are fantastic and I love you for trusting me and allowing me to help you)! If it weren't for loyal subscribers, my blog income would've been roughly around $8,800. I haven't been able to spend time learning how to master e-mail marketing (I really need to start focusing on this), but again, I really think it's important to respond to all your readers and build a meaningful relationship with them right from the beginning in order for them to trust and support you!
May 10, 2019 –  I upgraded my hosting plan! Because my monthly page views were consistently over 100,000 per month, I made the switch from Bluehost to BigScoots which costs $34.95 USD per month. My monthly expenses will go up and this is definitely a lot higher than the $2.95 USD monthly Bluehost plan I was paying for, but once your traffic is higher and you're making enough money, you're going to want to invest in an upgraded hosting plan! I haven't been using BigScoots for a full month yet but it has been great so far! My upgraded plan has been faster especially for heavier traffic. If you're a beginner who wants to try out blogging without spending a lot, I still recommend Bluehost. With Bluehost, I paid everything upfront and didn't have to think about monthly renewals plus I got a free domain name in my first year. It was just easy for me to test the waters of blogging to see how I like it while keeping expenses low. However, if you've been blogging for a while and your traffic is getting heavier like over 100,000 page views, I highly recommend switching to BigScoots $34.95 monthly plan. Some people who are very serious about becoming a full time blogger even make the switch sooner once they hit over 50,000 page views! The switch from Bluehost to BigScoots was seamless and they did everything for me at no extra charge! It's definitely money worth spending when your blog is growing and generating a good income!
May 31, 2019 – This was my highest traffic so far at 148,000 page views (111,000 sessions) and I earned over $10,000 again! I plan to improve my Google SEO strategies for the future.
Again, getting organic traffic from Google is a long-term game. You can see my slight traffic improvement from Google here since I started implementing strategies.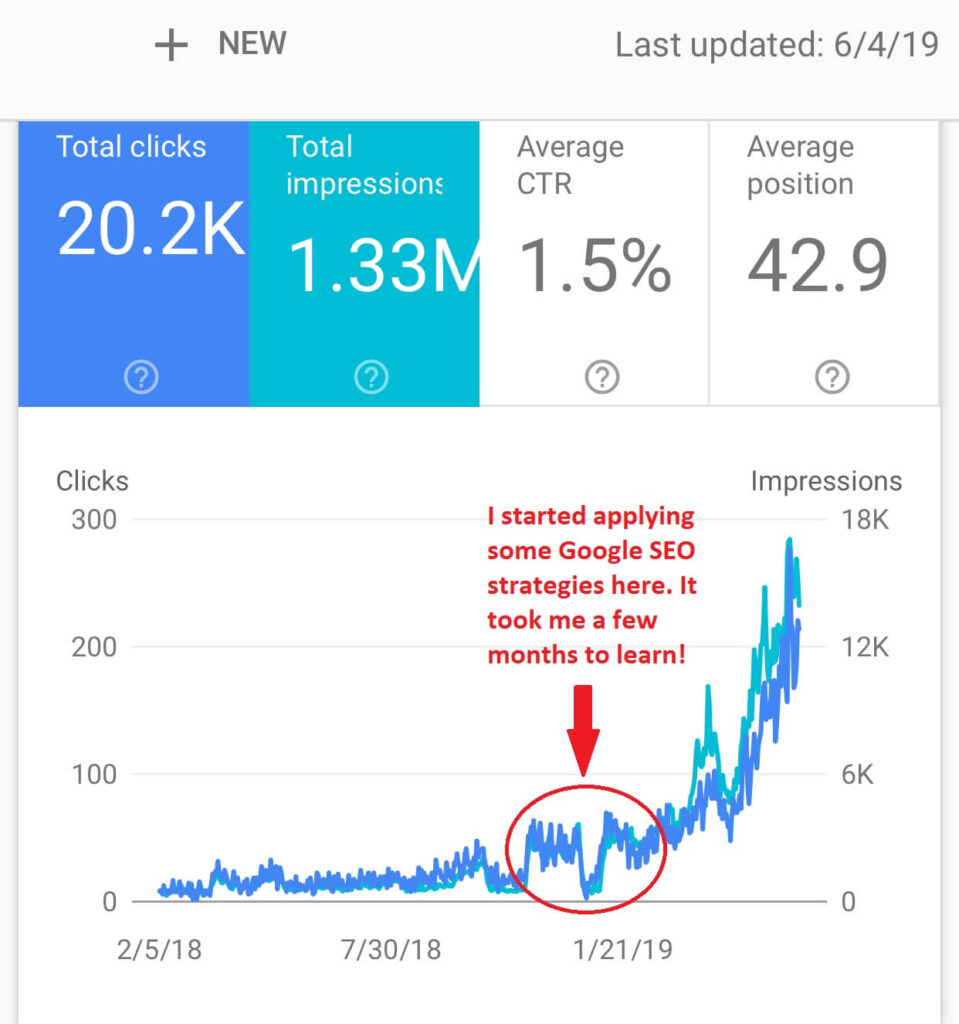 June 2019 onwards – Like I always say in my previous blog income reports, I just don't know how far I can go with this blog. I never would've imagined this blog generating even $1,000 per month let alone $10,000! My plan is to just keep learning as much as possible. I think it helps a lot when you have your blinders on and take one step at a time without expecting much. Plus, I always tell myself, "whatever happens, happens… life goes on!" With that said, I'll continue learning at my own pace.
Over to you — Are you ready to learn how to become a full time blogger? Did this post inspire you to start your blog so you can see what it's like to become a blogger too?
Don't forget to pin and share this post and save it on Pinterest! 🙂