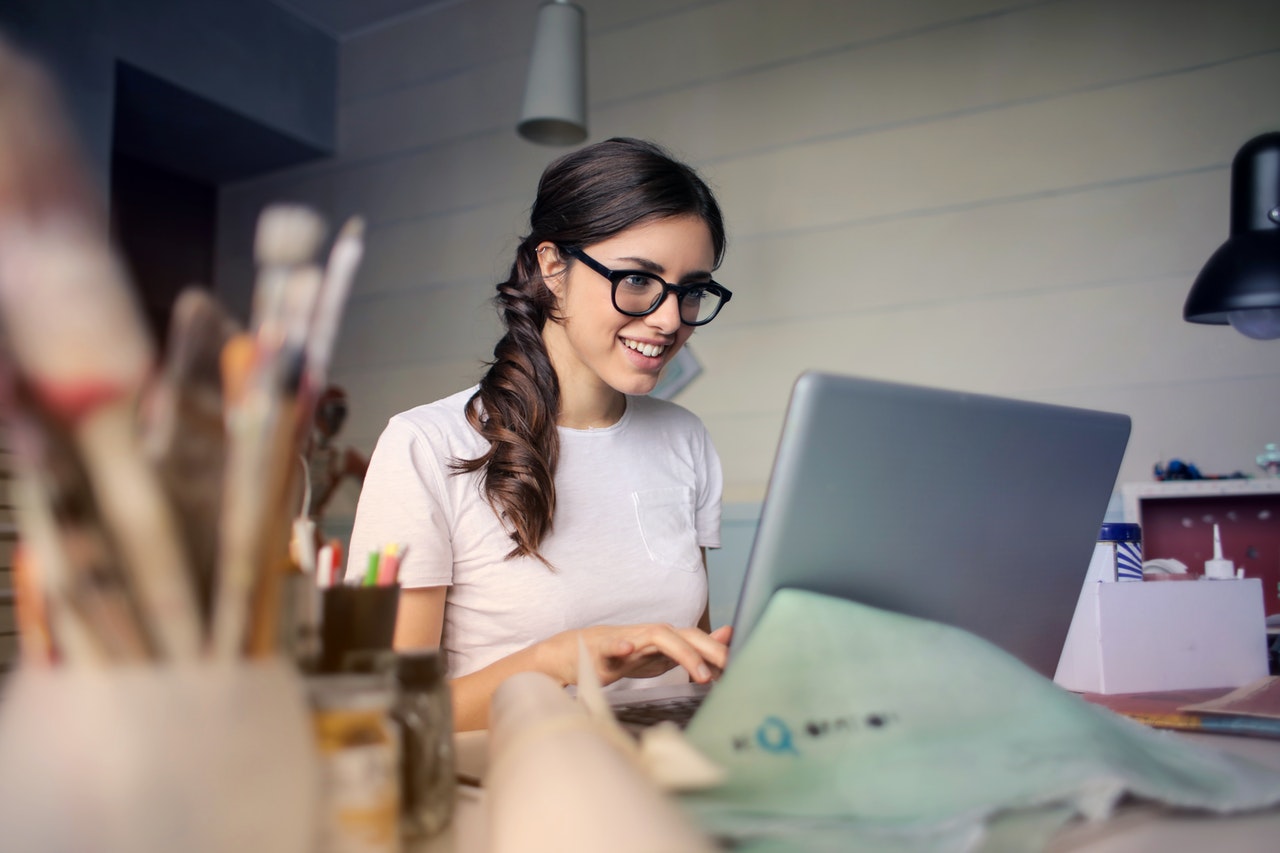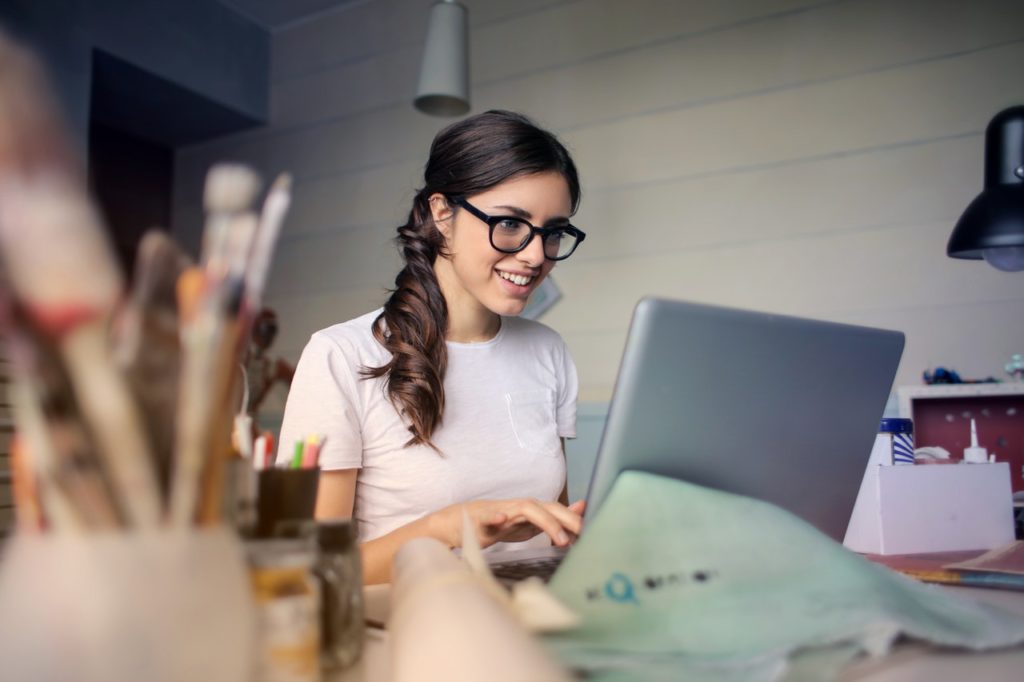 We will receive a commission if you make a purchase through our affiliate link at no extra cost to you. Please read our disclosure policy for more information.
If you're new to Finsavvy Panda blog, you may be wondering what this blog income is about and why I publish these reports.
When I learned that making money with Pinterest was possible, I started this blog income report series to keep track of my beginning journey and to show you that earning a full-time income online from home is possible.
It's my way to have fun testing, experimenting, and sharing with you on what worked and what didn't work.
My blog income reports are a true reflection of the journey and progress of a brand new blogger using Pinterest, me, who started with no experience – you'll know that I'm not lying or exaggerating when you read through my blogging archive. I'm a very emotional and highly sensitive person so I wrote things that truly reflect how I felt and what I did as a beginner.
I started this blog because I wanted to share with my readers how I went from living paycheck to paycheck in a low-income family to growing my income and saving my first $100,000.
I know personal finance and money is a struggle for many people, so I share my struggles and stories here on this personal blog to show how I made extra money on the side of my 9-5 job. This extra income allowed me to save more for vacations, experiences, retirement, and the things I value in life.
I also won't hide the fact that I started a blog because I thought it would be nice to earn extra money doing something that's fun, new, and exciting.
I told myself that it's SO cheap to get started, and if it doesn't work out, then so be it. At least I know I tried it without investing a lot of money.
How to start a profitable blog: Many readers e-mailed me and asked me what I did to get the results I get. To help you, I created this FREE 7-day e-mail course that teaches you how to start your blog without having to be an expert at what you blog about. There has been a lot of positive feedback from many readers so I highly encourage you to join my free course if you want to learn how to start a blog and make money.
To be honest with you, I didn't even know what "making money online" meant and the term "blogging" really caught me off guard because the last thing I thought I'd ever do was draft blog posts.
After I learned that you DON'T have to be a good writer and that you actually DON'T have to draft a blog post every day or week to earn a full-time living with a blog, I signed up on a whim!
I had absolutely NO experience in writing, marketing, tech (I'm still horrible at this stuff), and everything related to starting a blog. BUT I was willing to take the initiative and invest my time in learning the strategies of what makes a blog profitable.
I really surprised myself and didn't think I'd quit my job after making progress with the blog you're reading now.
A quick update: As a brand new blogger, I was just like you – earning a big fat $0 in my first several months of blogging! However, with determination and a strong willingness to learn, I was able to make my first $100 with my blog. After six months coupled with my stubbornness, I made my first $1,000; and within my first year of blogging, I exceeded my goal of earning $5,000 per month. Eventually, in a little over 2 years, I was able to earn over $100,000 a year with this small and personal blog, which surprises me!
I'm very happy with my blogging progress and I would love to help beginners like you!
ANOTHER UPDATE: I wrote this blog post many years ago when I was still a beginner. It's amazing to see that I can make a six-figure income every year from blogging. Time really does fly!

But I'm so glad that my old income reports like this one here still encourages many people to start their own blogs.

Since I get asked every day about full-time blogging as a six-figure blogger and how beginners can start making money from their own blogs, I've included some common questions and answers about this topic at the end of this post – they are all based on my honest feedback and real personal experience of actually doing it. Make sure to read all the way to the end to get all the information.
February Blog Income Report
Hello and welcome to my February blog income report!
For those who are new, I started publishing these blog income reports here to show you it's possible to make money online with a small blog like this one.
I also have to admit it's nice being able to express myself and help readers while getting rewarded with a small commission at NO extra cost to you!
As some of you may know, I wrote my very first income report from last July ($703.57).
I thought $500 to $700 would be a nice number to start off for beginners who are looking to start a blog to earn some extra cash.
It took me many months of learning and implementing different strategies to get to where I am today, so please don't think I did this overnight.
If anything, there's still SO much for me to learn and a ton of other "blogging stuff" I haven't been able to figure out yet.
Because I'm in my 16th month of blogging, I've been thinking of making some changes to my strategies. This will take time so…
I'll be stopping my blog income reports
When I started publishing income reports, my goal was to help beginners who were not seeing results. In addition to that, I thought it was fun to track my own progress because it was my way to learn and improve.
Blog income reports can inspire us to keep going. It gives us hope that we can do it too! Without them, I don't think I'd be here!
However, blog income reports can be dangerous. They can cloud our vision when we get too caught up with chasing numbers.
With that said, I won't be publishing blog income reports anymore.
My earlier blog income reports below are more relevant and helpful for those who want to make their first $100 to $5,000 per month blogging.
Please read until the end of this post if you would like to know what I personally did to make this blog work over my 16-month period.
Blog income report archives:
If you like the idea of making an extra $1,000+ per month or even turning it into a full-time income, you can start your blog on WordPress here with my easy step-by-step tutorial. There's also a low-pricing offer exclusive to through my tutorial when you sign up. On top of getting the low price deal, you'll receive a free website domain name for the first year (a $15 value) when you purchase, at least, 12 months of blog hosting.
So many people asked me if you can making money blogging without going self-hosted. In other words, can you make money by signing up for a free blogging platform.
I NEVER recommend you going towards the "free blogging" route. Instead, I always highly recommend investing in the basic hosting plan, which is exactly what I did as a brand new blogger, because 1) it's very affordable to get started and 2) your blog will look more professional, welcoming and polished. These factors will definitely help your blog make money!
What I did this month to improve my blog income:
I didn't do anything differently this month other than removing some affiliate links from some of my blog posts.
I think this caused some of my blog income to fall slightly in some areas, but that's okay because I'm trying to optimize my earnings for the long-term.
I was hoping to push out at least 3-4 articles for the month, but I ended up publishing only two posts, which was my last blog income report and a guide on how beginning bloggers like you can expect to make $1,000+ per month.
Hopefully, I can do better for this month!
Overall, I'm very happy that my blog income increased despite traffic falling slightly from last month at 111,054 (84,873) to 109,107 (83,605 sessions) page views this month. Yes, the fact is we are short 2-3 days in February, so I guess it's something to keep in mind.
What I'm also happy about is my display advertising earnings are recovering!
As mentioned in my December blog income report, display advertising earnings generally don't do well post-holiday seasons but I see it has been picking up after January, so that's a good sign!
At the same time, I'm not trying to chase page views solely for advertising income.
Don't get me wrong, I LOVE ad income, but I really want to challenge myself to convert better with affiliate marketing (and eventually my future products) in the long run. This is an area I find extremely hard but I am trying my best to learn!
I think having over 100,000 page views is enough for me to do testing, and of course, it would be nice to have more. But to be honest, I'll be more than happy if I can maintain this! I think a better term to use is "ecstatic". Yes, I'll be ecstatic with 100,000 monthly page views!
I'm not complaining at all because I know there are many bloggers who would die just to have 50% of this traffic. On top of that, I have to keep in mind that all of this can just vanish overnight so I do feel very grateful to be here.
How I got over 100,000 page views:
I know I keep saying this over and over again, but I only do because it's true!
My traffic exploded after implementing all of the Pinterest strategies I learned from these blogging resources.
On top of that, using the Tailwind app to schedule my pins helped my blog traffic take off. I highly recommend trying Tailwind because you'll see a difference in your traffic, plus you'll also get a FREE 30-day trial plus $15 credit when you sign up through my link.
I went from 15,000 page views back in May to over 40,000 page views in July (within 3 months).
Then, it increased to over 70,000 page views in August and September (1 month later).
Shortly after, my page views increased to over 100,000 page views in December (3 months later).
My traffic results…

Blogging Goals for March:
I feel there's still lots to do with my blog and it's FAR from being perfect!
In fact, it will NEVER be perfect, but it could use some improvements.
Blog Goal #1: Theme change?
After 16 months of blogging, I feel a little embarrassed because even after making this amount of money, I'm still using a free blog theme.
It goes to show that you don't necessarily need to spend money on a premium theme when you're a beginning blogger who's tight on cash. 😖
After all, I was still able to make some money with a no-frills solution, right?
If you want to start your blog and learn how I kept my expenses low as a beginner, you can read this post that tells you how much does it cost to start a blog for beginners.
Anyway, I've been wanting to change my theme for a long time and I actually attempted the change when I was making about $500 a month blogging when I was still a brand new blogger.
It's just that I'm tech-illiterate and it turned out to be a disaster! I was so frustrated with the whole process that I ended up asking for a refund! I probably should've gotten someone to do it for me but I like to learn certain things on my own before asking for help.
Hopefully, I can make it work this time!
Blog Goal #2: Spring cleaning
In addition to changing my theme, I'm looking forward to some spring cleaning…
That includes a lot of admin stuff like updating some posts, adding and removing links, and a whole lot of other organizational stuff. I feel that my blog has been really messy and all over the place since launching it!
I was too focused on learning how to increase traffic and monetize the blog that I lost sight of the important administrative stuff.
Blog Goal #3: Create better content
Trust me, I feel your pain.
It's easy to just say you need to create "epic" and valuable content, but it is hard to actually do it.
I can admit my content isn't the best and I need to improve on this.
It will take time to become better at writing "epic" and valuable content that actually gets ranked and clicked on. And I think it's okay to make many mistakes throughout your blogging journey.
Since I started this blog, I had no idea what to write or how to write. If you're new to blogging, you need to trust me when I say I was totally lost!
And believe me when I say this…
Writing blog posts was the last thing I thought I'd ever do!
I am actually very conscious and embarrassed when I know people are reading my stuff. Eek 😬 🙈!
I made LOTS of mistakes with my writing but I also improved a lot over the year. And what I learned is that you don't have to be a good writer to make money with your blog!
You either have to be relatable and offer a solution or be amazing at marketing and offer a solution. If you have both, then that's even better! In either cases, you still need to earn your readers' trust!
Now that I have an idea of what my audience wants, I'll be tweaking my older posts and creating better content.
Anyway, you're probably curious about my blog income for February. Here are my numbers…
February Blog Income
As mentioned earlier, I earned $7,498.94 in February. Please note that this is in Canadian dollars before any expenses or fees. Some payments get sent to me via PayPal in USD, which get converted into CAD and others are sent directly in CAD. Payouts are before any expenses and occur 30-60 days.
Total display advertising – $1,824.47
Mediavine – $1,403.44 USD (~$1,824.47 CAD)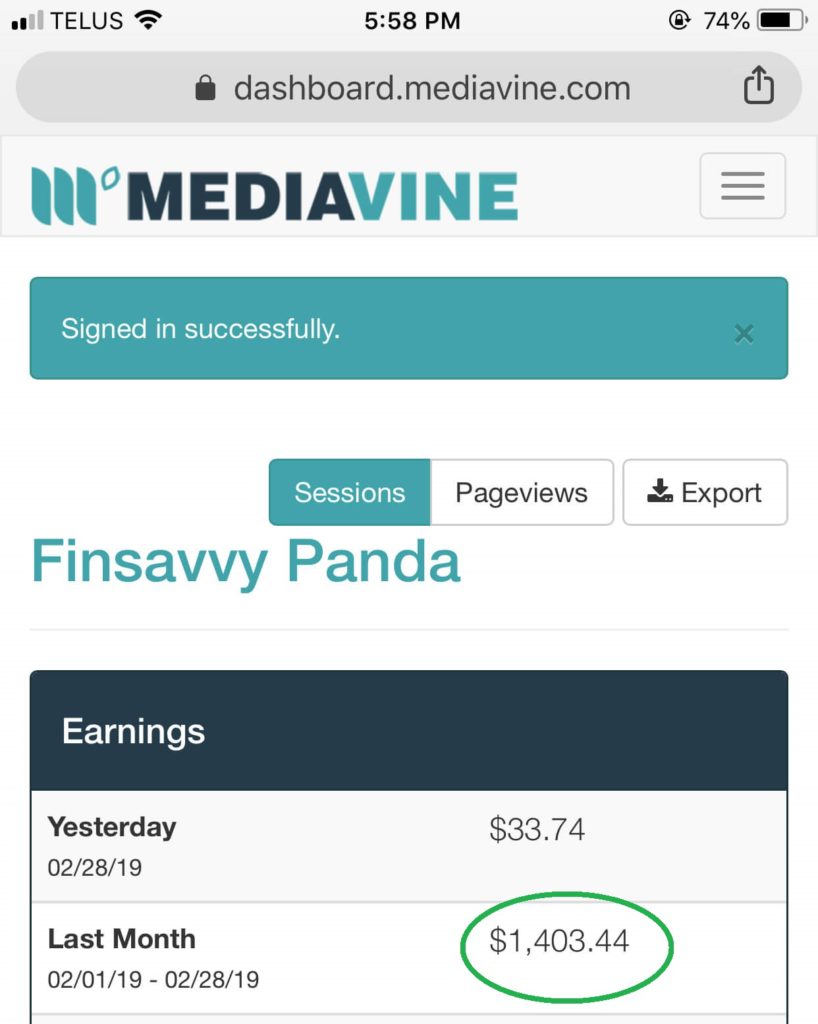 Affiliate income – $5,674.47
NOTE: There are OVER thousands of affiliate programs to partner up when you sign up for those networks. You just need to find the ones that fit your niche and audience.

I learned A TON about these affiliate networks and how to effectively increase my conversions via Michelle's Affiliate Marketing e-course. Her course is all about applying the right affiliate marketing strategies whether your blog is about DIY, home decor, travel, fashion, beauty, parenting, mommy blogs, money/finance, investing, technology, homemaking, productivity, etc.
Money-saving resources (Checkout 51, Drop, Ebates, survey companies, etc.) – $3,825.30
$5 Meal Plan – $69.60 USD ($90.48 CAD)
Amazon – $22.44 USD ($29.17 CAD) – I noticed this dropped after removing some affiliate links.
Blue Host – $1,105 USD ($1,436.50 CAD)
Tailwind – $15 USD ($19.50 CAD)
Pinterest ebook – $195.60 USD ($254.28 CAD)
Work from home job affiliates – $19.24
Affiliate marketing strategies:
Overall, my affiliate earnings increased again for this month thanks to learning how to make money with affiliate marketing and investing in an e-course that taught me the basic foundation. It's one of the BEST investments I made on my blog!
Initially, I wasn't sure about purchasing the course, but I'm really glad that I did!
This is my monthly blog income results (all from affiliate marketing and advertising display) after implementing affiliate marketing strategies on my blog.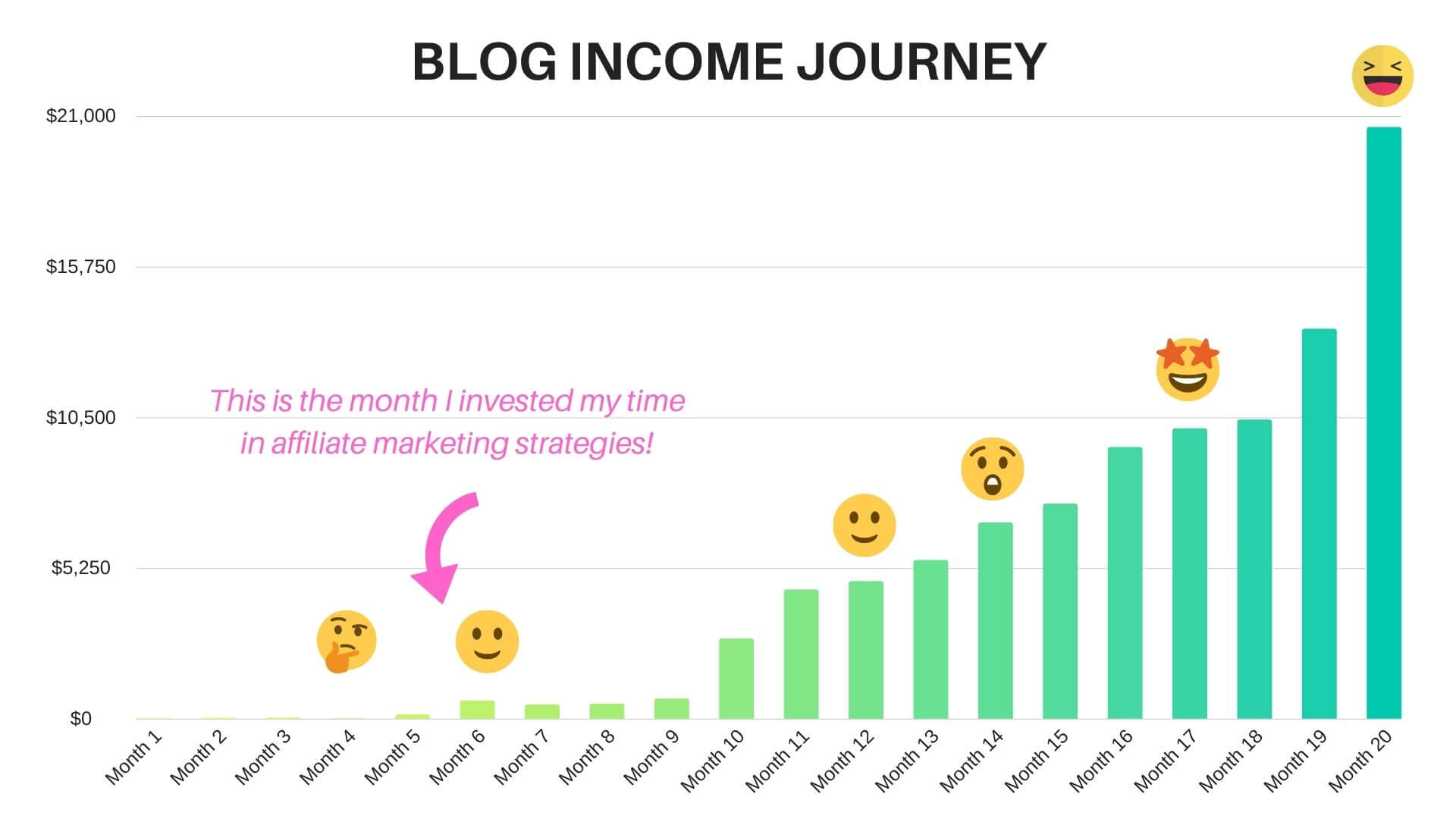 Some quick affiliate screenshots for proof…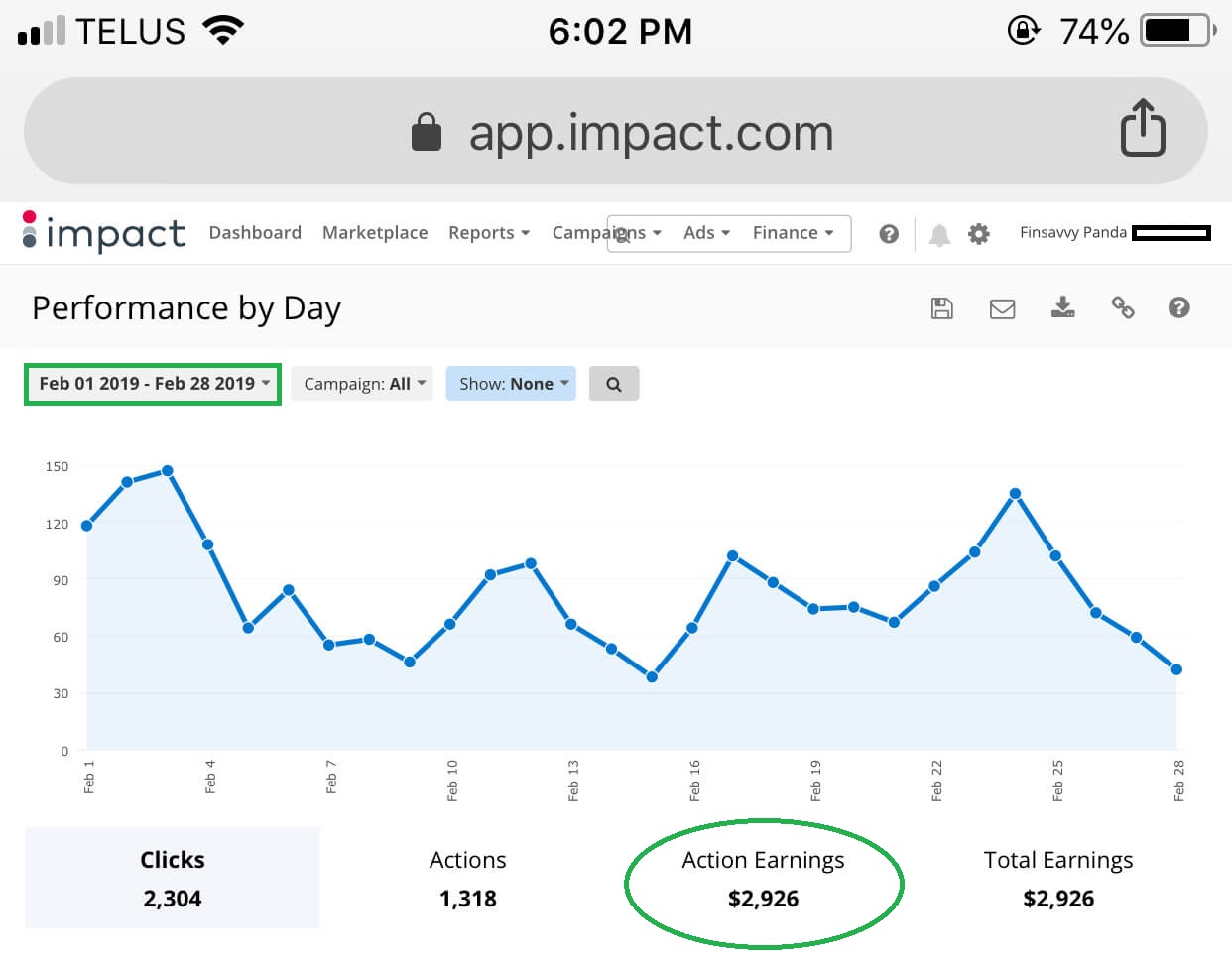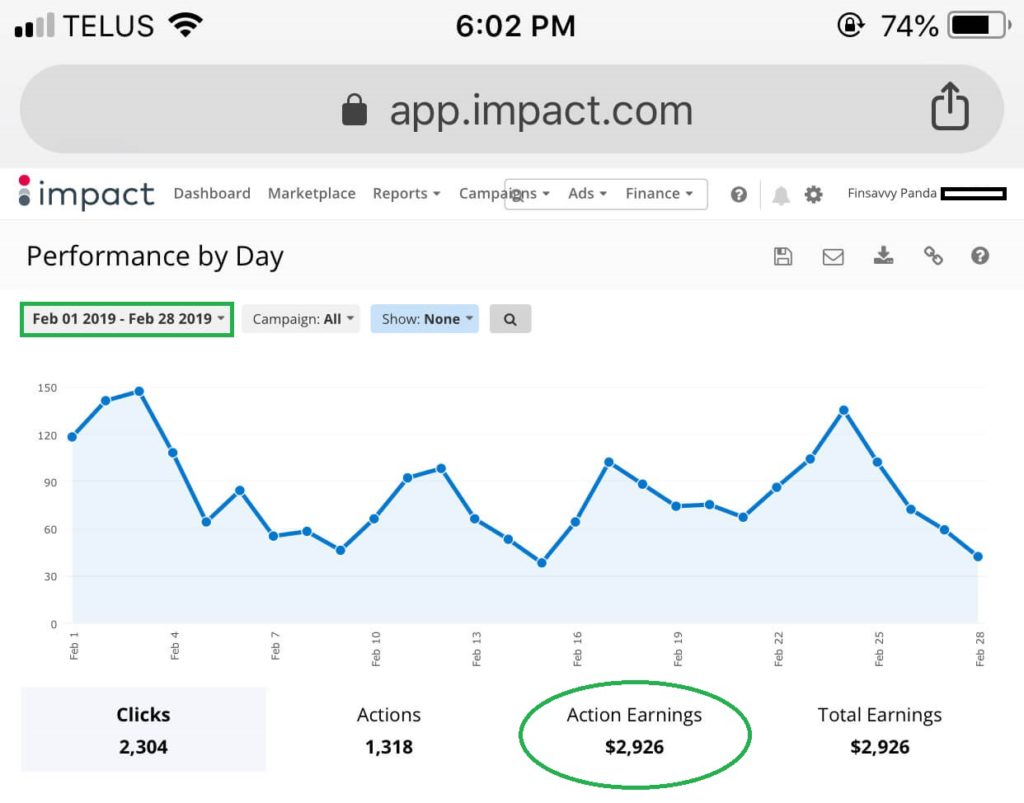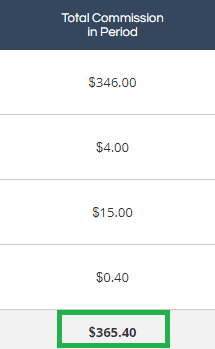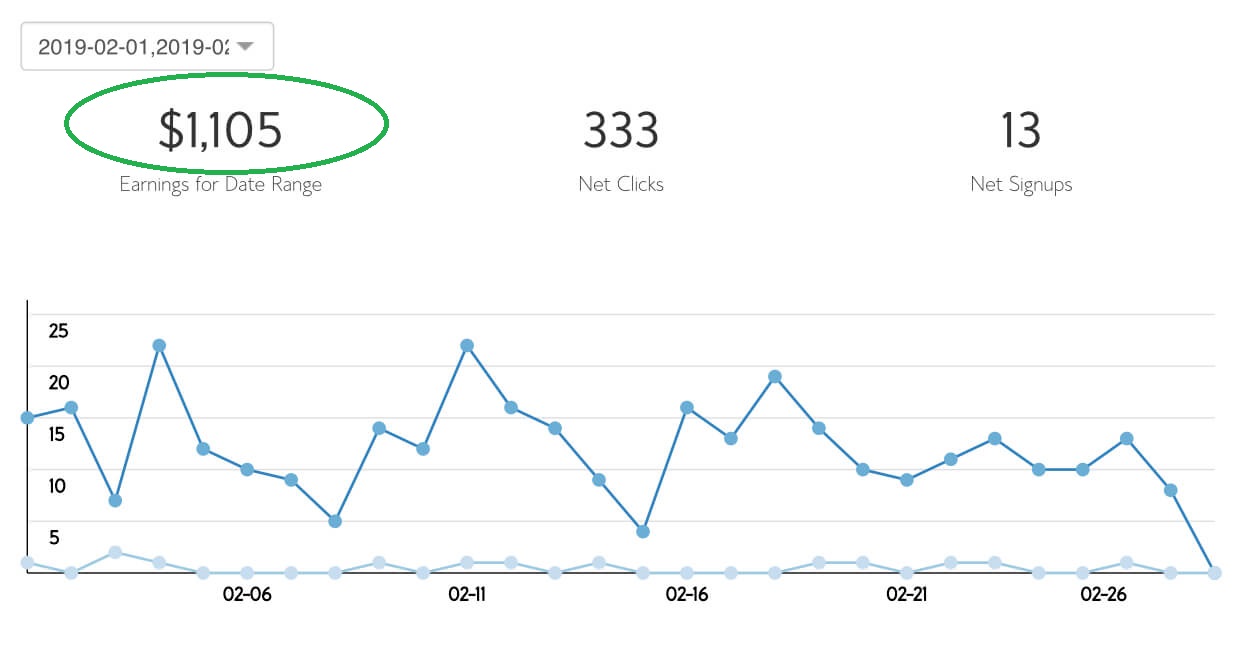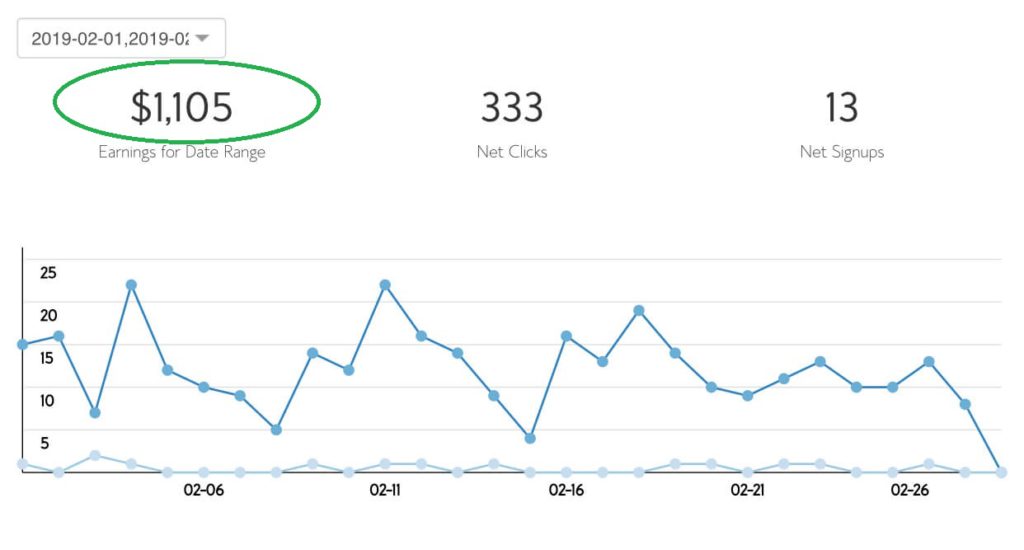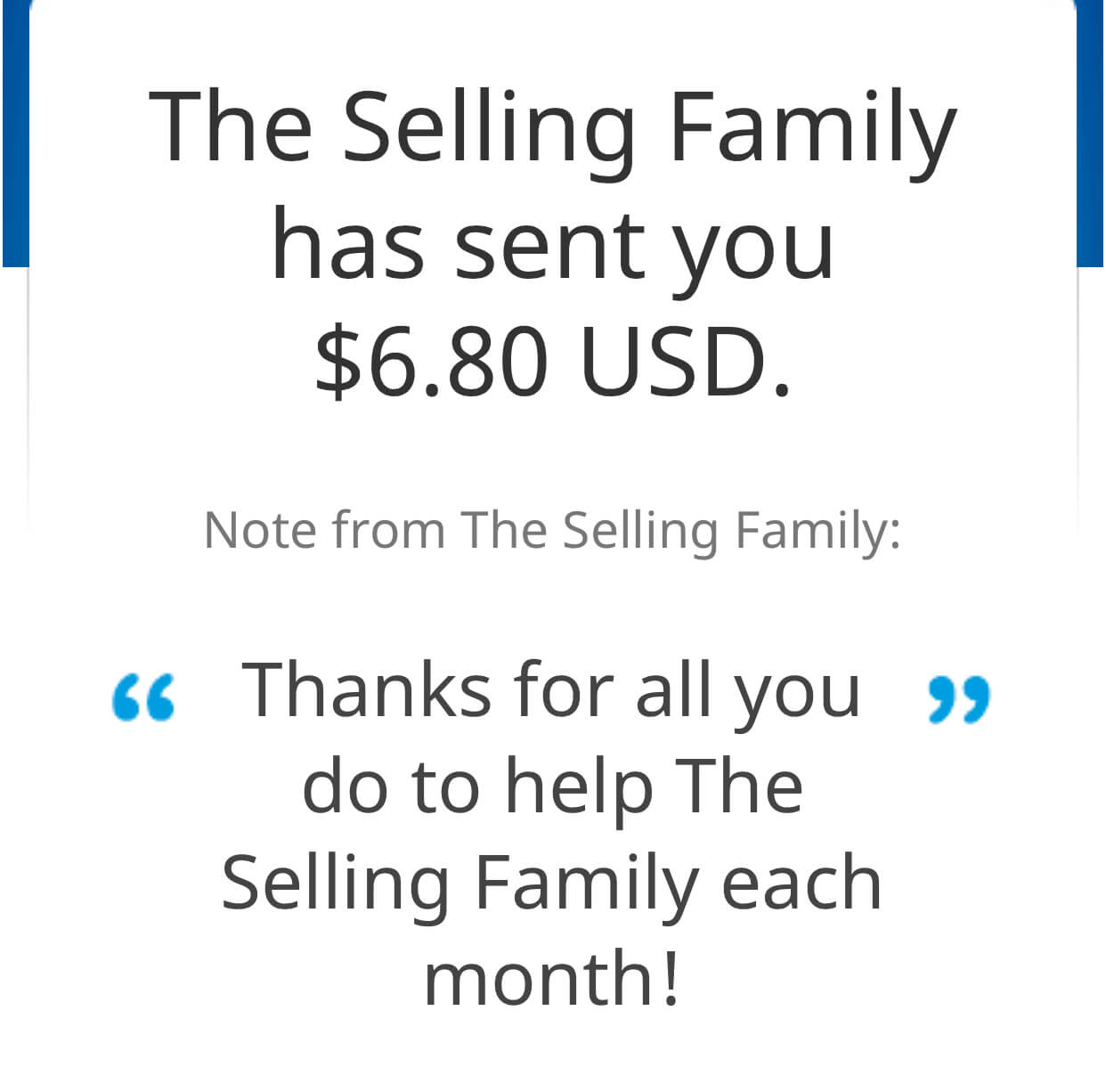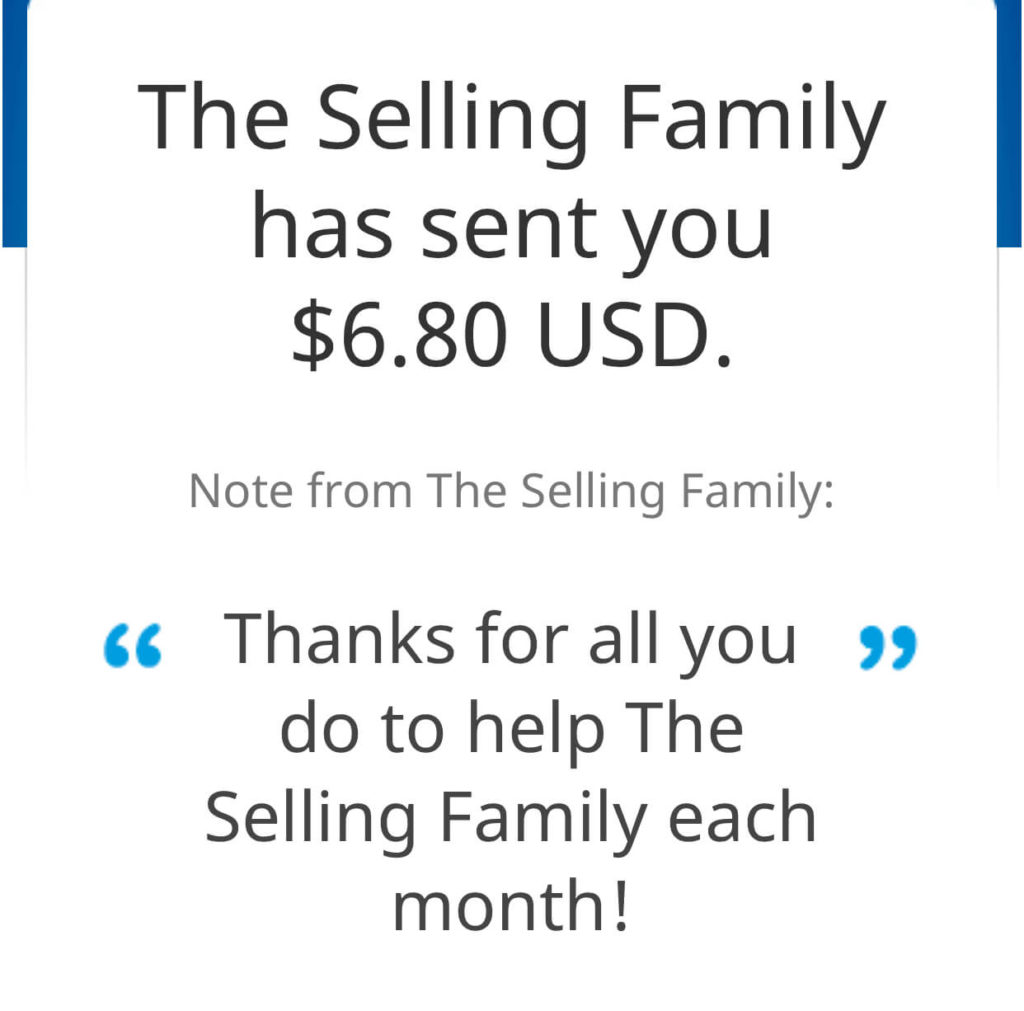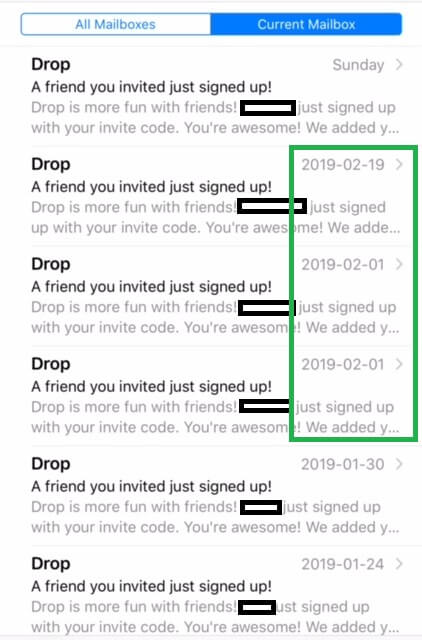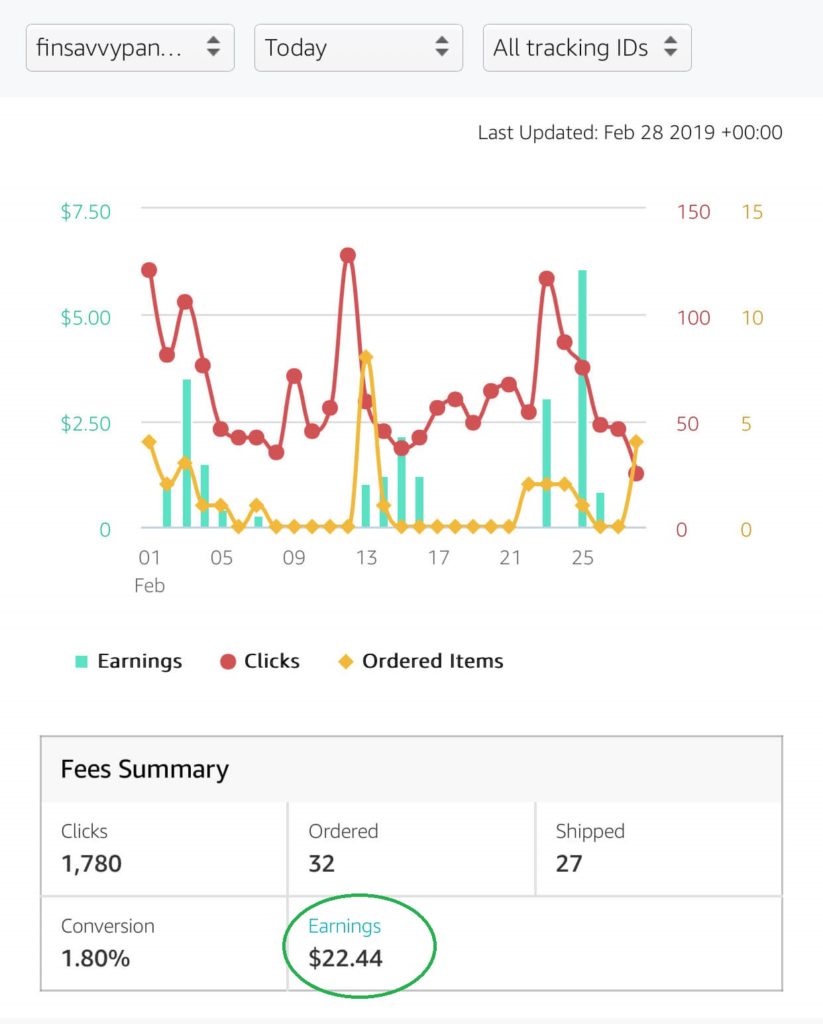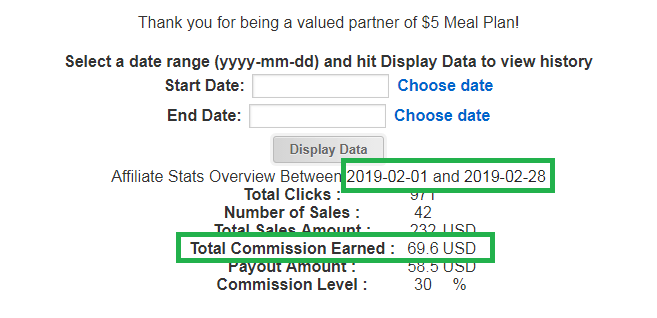 Blog Expenses:
As I always say, I think it's important to invest money back into your blog if you're serious about making money from it.
Near the end of the month, I purchased an SEO e-book that was on sale for $27 USD (~$36 CAD). It was a spontaneous purchase and I felt it was a good deal, so I decided to buy it. I'm really hoping I can spare some time in March to go through the resource!
Also, I mentioned this last month…
I was done with my free trial with ConvertKit so I already paid for the annual plan last month. But I recently migrated all my Mailchimp subscribers (for my saving money and budgeting niche) over to ConvertKit and that caused me to go over the 1,000 subscriber limit. So, I had to pay an additional $168 USD (~$220 CAD) for the yearly plan.
I already paid for the Tailwind Unlimited Scheduler plus the additional Tailwind Tribes package sometime back in the summer, which I mentioned in one of the previous income reports. I like to do one-time charge expenses instead of breaking them into monthly payments.
Also, some readers will probably think I forgot to mention the Bluehost hosting plan, but I also charge that only once with a one-time payment.
I'm still with the most basic Bluehost plan, but I'm looking to upgrade this very soon (due to my page views) once I have things figured out!
Blog income after expenses = $7,242.94
A quick summary of blogging tips that helped me as a beginner:
Many of my readers have asked me what are my top tips for beginners who really want to make this whole blogging thing work. They also asked me whether or not I think they'll be able to do it.
I always start off by telling people there are no guarantees to anything you do in life.
Starting a blog is cheap (it's almost risk-free), but more often than not, bloggers who don't see results within their first 3-6 months will give up. Some will eventually give up within a year of not seeing results.
I personally gave myself a 2-year mark to see what would happen.
I was struggling for 6-7 months but I wasn't ready to throw in the towel yet.
You'll hear a lot of bloggers who actually made it tell you that they were THIS close to throwing in the towel…
But that wasn't me because I knew deep down inside I didn't want to throw in the towel despite how sad and hopeless I felt. I just kept going and going with nothing to show for.
These are the EXACT things I did to finally see some results and I am extremely confident that anyone can do this if they:
Stay positive and have a "I can do it" mindset. ✅
Have an open mind (e.g. be flexible and willing to see things from a different perspective. Don't be stubborn and too fixed on your own view.)
Stop forming negative statements like "I can't get traffic" or "I can't make any money", and re-frame them into positive open-ended questions like "How can I get more traffic?" or "How can I make my first $1,000?" Instead of thinking "I can't", motivate yourself to think of your obstacles as open-ended questions. 🤔 By avoiding negative talk and re-framing them into questions, your mind will naturally start looking for answers and opportunities on how to solve your problems.
Learn from successful bloggers by observing what they're doing and stop giving yourself excuses to why someone else is doing better. Be open to hear things from other people's perspective. This ties in with having an open mind. 🌟
Ramble less about themselves and actually offer a solution to a reader's problem (I admit I have the tendency to ramble on too much and I'm trying to improve in this area as well.)
Apply the proper affiliate marketing strategies onto their blogs. These strategies make up more than 60% of my blog income!👩‍💻💸
Have enough traffic and/or use Pinterest the right way (investing my time in learning Pinterest was a game changer for me). 📈
Invest in a blogging education. Most people are afraid (and it's okay to feel that way), but it goes back to having an open mind. Feel free to check out these resources I personally use and love. ❤️
Ignoring criticism, negative comments and haters. If you're sensitive, this can be emotionally stressful and may discourage you from blogging but you need to find ways to cope with it (I cope with it by putting my blinders on). Just know you're not alone. 😉
FAQs About Earning a Full-Time Blogging Income
1. Is blogging still profitable?
As mentioned earlier, I wrote this blog post many years ago and times have changed.
But yes, it's 2023, heading into 2024, and I can confidently say that blogging is still a profitable endeavor!
I'm personally maintaining a six-figure income from blogging and have no plans to stop anytime soon, despite the ongoing changes in the blogosphere including the talks about how you can make money with ChatGPT as a blogger. Once you start making money from a blog, you'll realize that adaptability is key!
The profitability of blogging depends on many factors such as the topic of the blog, the target audience, the quality of the content, the frequency of posts, the monetization strategies used, and the overall market conditions.
The most common ways to monetize a blog include:
Advertising revenue: Also known as display ads, this monetization method feels the most passive for me compared to other monetization methods. This could be through direct ad placements or through programs like Google AdSense and Mediavine. To earn a decent amount of income with this, you must learn how to get a lot of traffic to your blog!
Affiliate marketing: Affiliate marketing has become one of my biggest sources of blogging revenues. It usually accounts for 60% to 70% of my total blogging income. You can also check out my honest review of Making Sense of Affiliate Marketing here to see how I got started with affiliate marketing as a beginner. This involves promoting products or services offered by other companies. You earn a commission when someone buys through your affiliate link.
Sponsored posts: Companies usually pay you to write posts that promote their products or services.
Selling products or services: This could be physical products, digital products (like e-books or courses), or services (like consulting or freelance work). I personally love to make and sell my own digital products including the ones on my recommendation page here and it's how I diversify my blogging income stream. My readers who are interested in starting a profitable blog have left me many positive testimonials about The Treasure Map To Blogging Success.
2. What is the typical income from blogging?
ZipRecruiter says the average blogger makes about $35 USD an hour, which is around $72,800 a year. But the money a blogger can make can really change depending on a lot of things.
For example, when I was a beginner, it was very slow and quite hard. I could have been like most people and quit due to not seeing any results. But once I broke my first $100 blogging, I kept going and eventually, I made my first $10,000. Since then, I have been making over six figures a year from my blog for 4 consecutive years!
Up until now, from when I started as a newbie till the time I'm updating this post, I've made more than $800,000 online all from blogging!
3. Can you make 10k a month blogging?
Yes, it is possible to make $10,000 a month from blogging – you can see how I did it when I wrote about how to become a full-time blogger and earn $10k a month.
However, achieving this level of income usually requires a combination of effective strategies. These include creating high-quality, valuable content regularly; optimizing for search engines (SEO); utilizing affiliate marketing, sponsored content, and ads; offering products or services; and truly investing effort into assisting the audience your blog serves. It's not just about you, but rather how you can help others. This could involve sharing your recipes as a food blogger, your daily beauty routine as a beauty blogger, your journey out of debt and saving money as a finance blogger, or even suggestions for gifts to give people of all age groups on a gift blog. There are countless categories and topics to explore, including the most profitable niches I've written about here.
Remember that earning $10k a month blogging isn't typical for all bloggers but it is very possible if you are consistent and determined. As with any other side hustle or business idea, reaching this level can take time and substantial effort.
4. Is a blog a good source of income?
There are so many great sources of income including these passive income streams that will allow you to quit your job.
One of my favorite ways to earn money online is through a blog – it can feel quite passive depending on which approach you take.
So, yes, a blog can potentially be a good source of income! However, it's important to remember that successful, income-generating blogging often requires significant effort, time, and patience.
Don't worry if you don't have experience or skills in content creation, SEO, marketing, or social media strategy when you first start. You'll learn as you go, and you might be surprised to find these areas aren't as challenging as they initially seem once you get the hang of them. Believe me, I was really nervous when I was a beginner. But I jumped in anyway, learning bit by bit each day. Over time, those small daily habits of learning and putting what I learned into practice added up.
Again, blogs can be monetized through various methods such as advertising revenue, affiliate marketing, sponsored posts, and selling products or services. Some bloggers, including myself, may even use a combination of these methods to diversify their income streams.
That said, not every blog will necessarily generate a significant income. The amount of money a blog can make depends on factors like the topic or niche, the quality and frequency of content, the size and engagement level of the audience, and the effectiveness of the monetization strategies you set behind the scenes.
It's also important to note that while there are many successful bloggers who make a full-time income (or more) from their blogs, they are not the majority. You'll hear many people who admit to not putting in the time or effort that they should. That subset of bloggers may only make a small amount of money or even just blog as a hobby or a way to express their thoughts and ideas.
From my experience, if you really focus on building a solid foundation for your blog right from the get-go, and put in the effort to learn all you can about generating traffic and making money, you might be pleasantly surprised to see real results.
So, while a blog can be a good source of income, I only present both sides (for the sake of being truthful) to let you know that it's not a guaranteed or immediate one, and it generally requires an investment of time and effort to become profitable.
Over to you — I hope you find my series of blog income reports helpful. If you're interested in starting a blog, feel free to sign up for my FREE 7-day e-mail course below! 🙂
Enjoyed this post? Don't forget to share it and follow me on Pinterest! 🙂