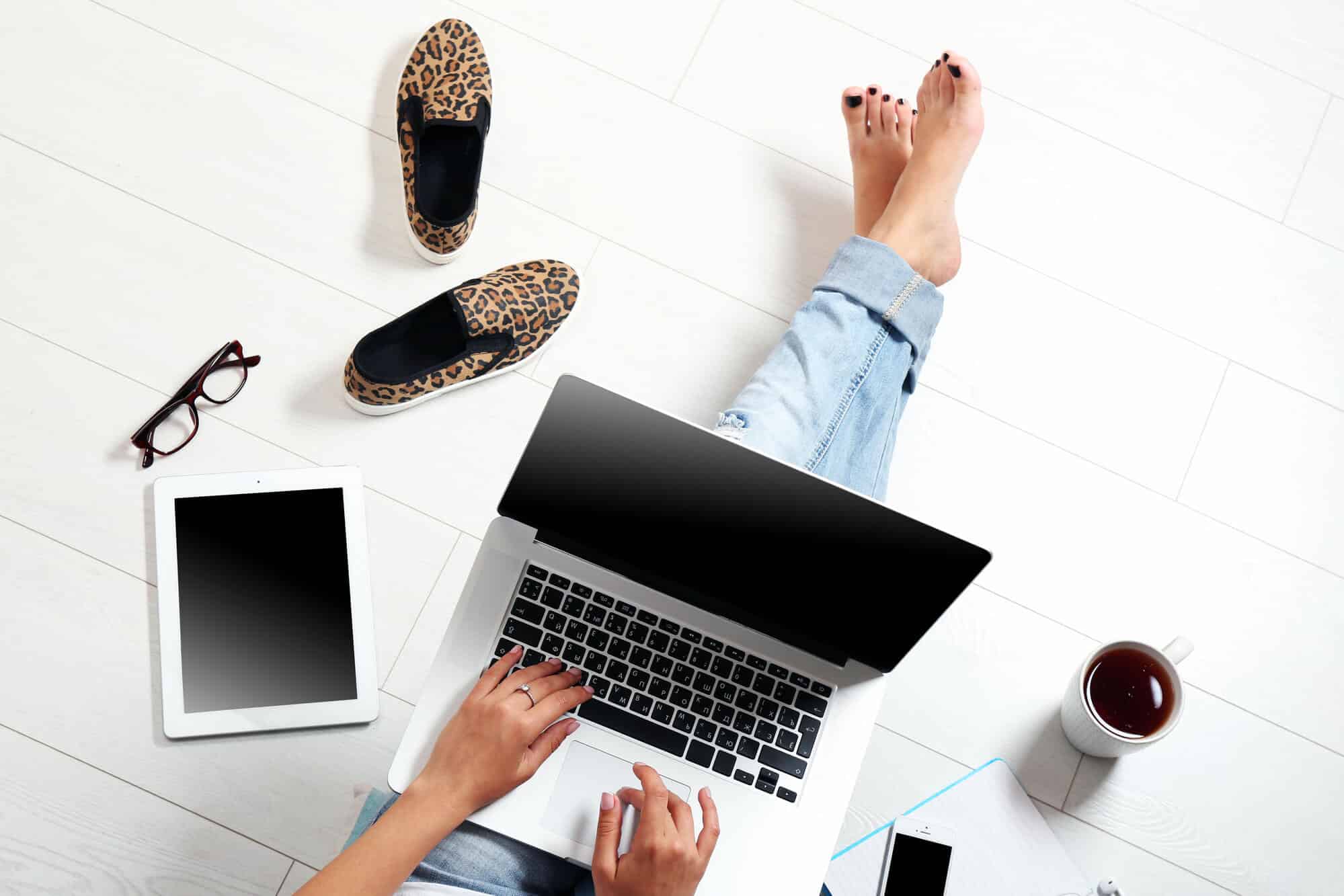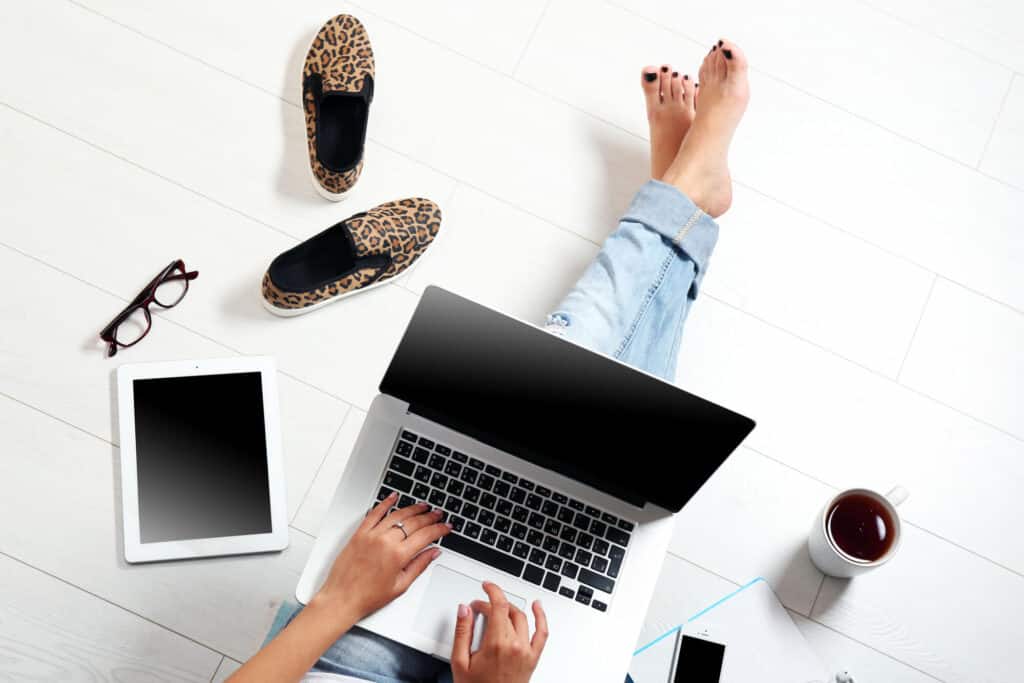 This post may contain affiliate links. Please read our disclosure policy for more information.
Hello everyone!
Today, I am really excited to share my interview with Michelle from Making Sense of Cents along with my review on her affiliate marketing course, Making Sense of Affiliate Marketing.
Thank you, Michelle, for this Interview!
Michelle consistently makes over $100,000 every month from her blog (over $50,000 comes from affiliate marketing). In June, she made $57,228 alone from affiliate marketing and she will be here sharing some of her best tips.
Throughout this interview, you will learn how powerful affiliate marketing is, and how you can leverage it to boost your blog income.
This post is perfect for beginners who want to learn how to make money with affiliate marketing. It is also perfect for bloggers who haven't had much success with affiliate marketing.
What is Affiliate Marketing?
For those who don't know what affiliate marketing is; it is simply earning an income when someone buys a product or service you recommend through your affiliate link. To give you an example, one of my favorite personal finance books that I recommend throughout my blog is The Millionaire Next Door (my affiliate link) which you can buy from Amazon. If you click on my affiliate link and make a purchase, I would receive a small commission at no additional cost to you.
That was just an example for illustration purposes and you need to know that affiliate marketing isn't about placing random affiliate links into your blog posts. There's a winning strategy and Michelle will talk more about this later.
My Results After Investing in Michelle's Making Sense of Affiliate Marketing Course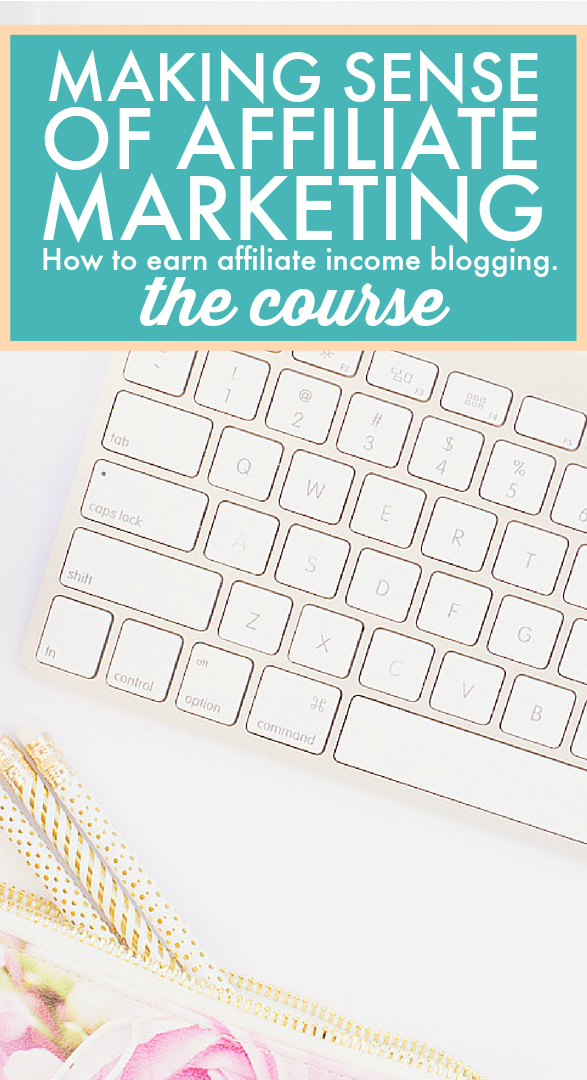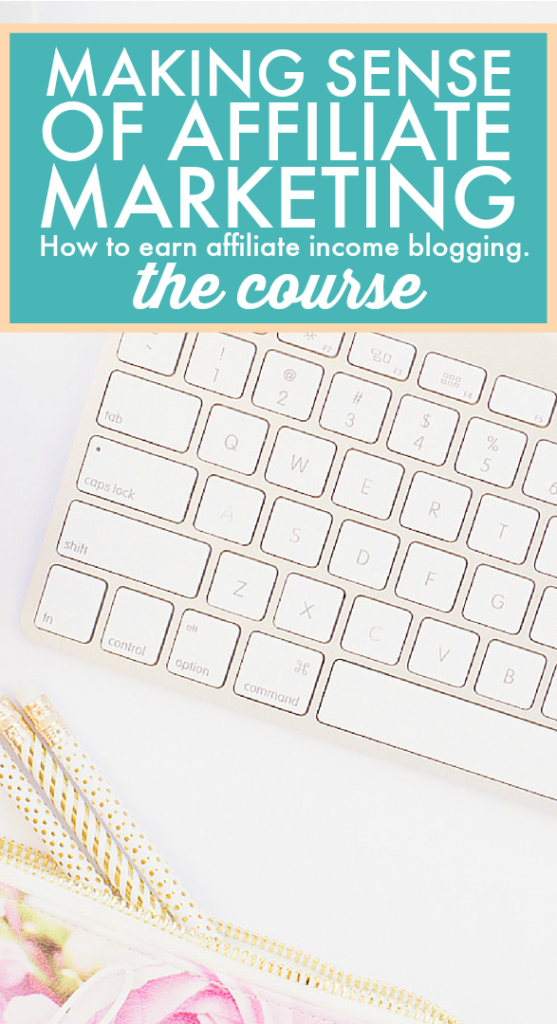 For those of you who follow my blog, you will know that I've been experimenting with Michelle's affiliate marketing strategies in her e-course.
I mentioned so many times in my blog income reports that I was initially skeptical of purchasing her course because I was scared and didn't know what to expect. But I finally took the plunge and after implementing her strategies, I saw a huge difference in my blog income!
Before I was earning a BIG FAT $0 from affiliate marketing.
Then, when I signed up for Michelle's Making Sense of Affiliate Marketing course, I was consistently making $400-$500 each month using affiliate marketing.
In August, my affiliate income jumped to over $1,500.
And in the next month, September, it increased to over $2,000! You can read my raw and honest blog income report series for proof.
My August blog income report is where I saw a 300% increase in total blog earnings due to 1) blog traffic increase and 2) MOSTLY the strategies implemented from Michelle's affiliate marketing course.
Check it out to see how I increased my affiliate income substantially from $510.80 to $1,942.95 in just ONE month as a brand new blogger – that's a 280% increase in my affiliate earnings within a month!
UPDATE: After my 17th month of starting my blog, I am now consistently making well over $10,000 per month with some months earning beyond $20,000, and over 70% of that income comes from affiliate marketing!
This wouldn't have happened if I didn't take the leap in starting my blog from scratch and learning the foundations of affiliate marketing from Michelle's e-course.
My Blogging Journey and Income Reports:
Making Sense of Affiliate Marketing Course with 2 FREE bonuses!
Currently, I am offering 2 FREE bonuses to help you organize and plan your blogging journey when you invest in Making Sense of Affiliate Marketing course using my link here.
I will be giving away my printable Blogging Binder ($42 value) + Affiliate Marketing Planner ($20 value) as my gift to you when you enroll in Michelle's course using my link! Just send me an e-mail along with a screenshot of your purchase at [email protected]
Visit my page here for more details about the two printable binders and how to snatch them for FREE! This is the EXACT printable blogging and affiliate marketing planner I've been using to help me organize, keep track, and grow my blog's earnings to over $10,000 every month.
Now, it's the moment you've been waiting for.
Michelle will introduce herself and share some tips on how you can increase your blog income by mastering the right affiliate marketing strategy!
Without further ado, let's hear it from the creator of Making Sense of Affiliate Marketing, Michelle.
1. First, can you tell us a little about yourself and your blog?
Hello! My name is Michelle and I run the personal finance blog Making Sense of Cents. I have three finance-related college degrees and I used to be a financial analyst.
Around 7 years ago, I started my website with the aim of teaching people how to save money as well as journaling my personal finance journey after reading a magazine that featured a personal finance website in one of their articles. I became extremely interested in that website and my interest in blogging just grew from there. This is interesting and hilarious because, before that same summer, I had no idea about what blogs were, that they could even make money or anything along those lines.
I did not create my blog with the intention of making money blogging. It was all just a hobby and an outlet I then realized how much I loved blogging and realized that it was for me, so now I am a full-time blogger! I went full-time in October of 2013 and I haven't looked back once. Blogging has completely changed my life for the better and it's something that I recommend everyone try if they are interested.
On my blog Making Sense of Cents, I talk a lot about different ways to make extra money, the best ways to save money, achieving your dream life, RVing (me and my husband RV full-time), and more. I love running Making Sense of Cents and I am very happy that this is now my full-time career, my business, and pretty much my life.
2. We see that Making Sense of Cents is a huge success! It's really impressive that your blog earns over $1,000,000 per year! How did you manage to do all of this? How were you able to differentiate yourself from other personal finance blogs throughout your blogging journey?
Thank you! It's definitely been through a lot of hard work and many, many hours.
I differentiate myself in many ways, but I think the top way is that I write in a conversational style – so I make talking and learning about money less boring because I like to write like I'm talking to a friend. So, you'll never find an article on Making Sense of Cents that sounds like a term paper, haha.
3. When did you first learn about affiliate marketing? And what sparked your interest to use affiliate marketing on your blog?
I've always been interested in affiliate marketing almost since around the time when I first I started my website, but I never thought it was possible before. I always thought that you had to have a huge following and a ton of page views in order to be successful with affiliate marketing.
Well, one day I decided to give myself a goal of earning affiliate income, and I worked towards achieving that goal. I started by making a little bit each month, and then it just continued to grow month after month. I now know that you don't need a ton of page views or a huge following in order to make a great income through affiliate marketing.
I love affiliate income because it can feel quite passive. You can create just one blog post or social media post and potentially earn money from it years down the line, as long as you maintain it and keep generating traffic to it. With affiliate marketing, I can enjoy life more and know that I am still able to earn a great living promoting products that I use and enjoy.
Think about it this way: If you already enjoy a product, why not get paid to promote it?
4. What are some of the common mistakes you see bloggers make today with affiliate marketing? How would you advise them to fix this?
You cannot just slap affiliate links on your blog and hope to make affiliate income, and this is the most common mistake that I see other bloggers make when it comes to affiliate marketing. You have to have some sort of strategy, which is what I teach in my course Making Sense of Affiliate Marketing. So many bloggers make this huge mistake and usually lose followers or waste their time because they don't realize that there is a correct way and a wrong way to approach affiliate marketing!
5. There are bloggers who don't have the intention of pushing a sale, but as soon as a reader sees an affiliate link on the page, they may assume that the blogger is being "salesy." What advice can you give?
If this is the case, then that usually means that the blogger does not have the correct affiliate marketing strategy. The blogger will need to change that.
6. So many bloggers are hesitant to spend money on courses because they say they can gain access to free material online. What are your thoughts on that?
Free material is almost never the same as paid material. Plus, you'll most likely waste a lot of time reading junk in order to find the actual valuable stuff. There is so much to do when it comes to blogging, that who really would want to waste their time?
7. Many bloggers think they need at least 50,000 monthly page views (or a huge following) before they could start earning a decent income with affiliate marketing. Do you agree or disagree? Can you still benefit from affiliate marketing with lower page views?
I disagree. It's more about the amount of loyal followers that you have, your email list, your content, and your affiliate marketing strategy. I know people who have taken my course who have reached a full-time income and don't receive 50,000 monthly page views from their blog.
8. There are so many affiliate marketing courses out there today. Why do you recommend your course over others? What makes it so special?
I actually don't think there are that many, haha.
My course is specifically for bloggers, while most other affiliate marketing courses are not.
My course also comes with a lot of high-quality bonuses, in addition to lessons that can't be found anywhere else.
9. Are the affiliate marketing strategies in your course applicable to all blog niches or only certain ones?
The lessons in this course can be applied to any blogging niche. Whether you write about lifestyle, travel, finance, family, fashion, DIY, food, business, or anything else, you are able to apply everything to your affiliate marketing strategy.
10. Who would you recommend this course to? And who would you NOT recommend it to?
Making Sense of Affiliate Marketing is a great learning tool, even if you are a brand new blogger. By taking this course, you will start off blogging the correct way. You can learn from my affiliate marketing mistakes and learn the best ways to start making an income by being an affiliate. Through taking this course you are sure to grow a profitable blog quicker than the average blogger, as you'll learn exactly what you need to know about affiliate marketing.
So, even if you only have one blog post, you are ready to get started with this course!
If you're an advanced blogger, this course is for you as well. Affiliate marketing is an area that even the most seasoned bloggers can improve upon. Plus, most bloggers aren't making anywhere near the amount of affiliate income that they should be and are leaving money on the table. If you want to grow your affiliate income, there are numerous tips and strategies that I share in Making Sense of Affiliate Marketing.
My Making Sense of Affiliate Marketing course is for you if:
You want to have a profitable blog.
You want to improve your blogging income even further.
You want to earn income while you sleep.
You want to write a blog post and earn money from it for years down the line, with minimal work needed.
You tried affiliate marketing but haven't had any luck.
You want to spend more time with your loved ones and have a better work-life balance.
You love blogging and want to be able to grow your blog, build trust with your audience, and help more people!
I would not recommend this course to a person who does not want to put in the work. Blogging is NOT a get rich quick scheme.
11. What is the best advice you could give to bloggers who feel discouraged and are not seeing results with their blogs?
My best tip is to keep pushing through. So many people email me because they're not seeing results. But, then I will look at their website or their strategy, and there are clear things that they are missing. This is where a course can really help a struggling blogger.
That's the end of our Interview. Again, thank you, Michelle, for this interview. It was a pleasure having you here!
Readers, are you ready to rock your affiliate marketing strategy? If you are interested in learning more about affiliate marketing to take your blog to the next level, you can visit her website here for more info about the course.
Are you a beginner who wants to start a money-making blog?
I have an exclusive FREE 7-day email course to teach total beginners like you how to start your blog from scratch. I show you the EXACT steps I took to start a blog all the way to building traffic and earning a full-time income with NO tech and NO writing experience. My e-mail course has helped thousands of people start a profitable blog and I would love to help you too. Sign up below to learn how!
Enjoyed this post? Don't forget to share it and follow me on Pinterest! 🙂