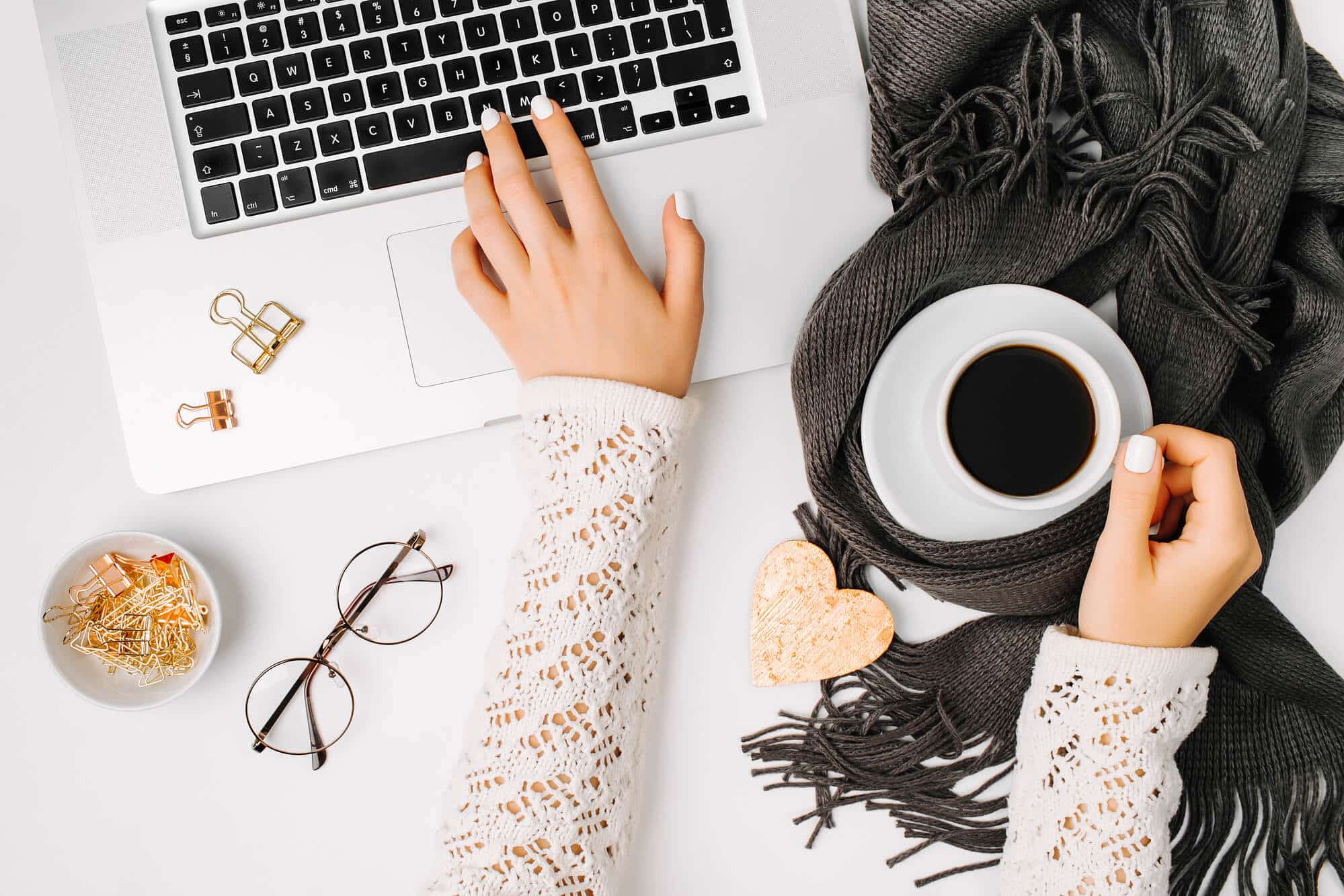 We will receive a commission if you make a purchase through our affiliate link at no extra cost to you. Please read our disclosure policy for more information.
Hello and welcome to my blog income report series!
Today, I'm going to show you how I made $22,343.23 last month, and $64,612.37 in the last 3 months with my small blog.
If you're new to FinSavvy Panda blog, you may be wondering what this blog income is about and why I publish these reports.
I started this blog income report series to keep track of my blogging journey as a new beginner and to show you that making money online from home is possible.
It's my way to have fun testing, experimenting, and sharing with you what worked and what didn't work.
UPDATE: You are also welcome to check out the essential blogging lessons here that I've learned, along with a review of how I generated $27,689.76 for the month in my latest income report. Additionally, I will be updating the "Frequently Asked Questions (FAQs)" section at the end of this post to address all your questions and comments about blogging, including those pertaining to my blog income reports. I encourage you to leave a comment or pose a question – I'd be more than happy to help you in your blogging journey!
All my previous blog income reports are a true reflection of the journey and progress of a brand new blogger, me, who started with no experience with Pinterest, any social media platform, or blogging – you'll know that I'm not lying or exaggerating when you read through my blogging archive. I'm a very emotional and highly sensitive person so I wrote things that truly reflect how I felt and what I did as a beginner. You can see my previous blog income reports here:
I started this blog because I wanted to share with my readers how I went from living paycheck to paycheck in a low-income family to growing my income and saving my first $100,000.
I know personal finance and money is a struggle for many people, so I share my struggles and stories here on this personal blog to show how I made extra money on the side of my 9-5 job. This extra income allowed me to save more for vacations, experiences, retirement, and the things I value in life.
I also won't hide the fact that I started a blog because I thought it would be nice to earn extra money doing something that's fun, new, and exciting.
From earning extra money in my first year of blogging, this little blog of mine eventually allowed me to quit my banking job (which made me anxious and depressed) because of the full-time income it generates.
I was quite surprised and never imagined this small blog earning over $10,000 every month in less than 2 years.
Now, I am earning over $20,000 per month blogging from home, which I will talk more about below.
One of the greatest things about blogging is it becomes passive over time after putting in the upfront work.
Today, I spend only 1-2 hours a day maintaining this blog, which allows me to spend more time on things that are more important to me such as focusing on self-care and family – things that I wouldn't have been able to do if I continued working at my 9-5 job!
Once your blog grows into a more passive mode, you can choose to cruise or continue to grow – it is your personal choice! I personally chose to relax more! 🙂
Start Your Blog and Make Money Online With No Experience!
In the very beginning, when I had absolutely no experience, I told myself that it's SO cheap to start a blog, and if it doesn't work out, then so be it. At least I know I tried it without investing a lot of money.
To be honest with you, I didn't even know what "making money online" meant and the term "blogging" really caught me off guard because the last thing I thought I'd ever do was writing helpful content for my readers.
After I learned that you DON'T have to be a good writer and that you actually DON'T have to draft a blog post every day or week to earn a full-time living with a blog, I signed up on a whim!
I had absolutely NO experience in writing, marketing, tech (I'm still horrible at this stuff), and everything related to starting a blog. BUT I was willing to take initiative and invest my time in learning the strategies of what makes a blog profitable.
You can also learn more about how to start a money-making blog for beginners here in my easy step-by-step tutorial here!
I really surprised myself and didn't think I'd quit my job after making progress with the blog you're reading now.
I'm very happy with my blogging progress and I would love to help beginners like you!
How to start a profitable blog: Many readers e-mailed me and asked me what I did to get the results I get. To help you, I created this FREE 7-day e-mail course that teaches you how to start your blog without having to be an expert at what you blog about. There has been a lot of positive feedback from many readers so I highly encourage you to join my free course if you want to learn how to start a blog and make money.
November 2020 Blog Income Report
Wow, I can't believe Finsavvy Panda is now 3 years old!
The last time I published a blog income report was at the beginning of last year February where I made $7,498.94 in one month from home with this small blog.
I also posted another blog post in the Spring of last year where I logged my progress and showed you how I became a full-time blogger earning over $10,000 per month in 18 months of starting this Finsavvy Panda blog.
During that time, I was a novice and new to the blogging world.
You can find my previous blog income reports here when I was still a complete beginner.
In my last blog income post, I said that I was stopping all my blog income reports because for one, I was afraid that I wouldn't be able to relate to beginners who just started their blogs or those of you who haven't started yet.
Secondly, creating these blog income reports takes a long time since I am not the best nor fastest writer.
A lot has happened over this time frame and I was pretty darn sure that I wasn't going to write another income report.
Well, if you know me by now, I am "on the whim" type of person, so I decided to have an update on my blog income.
This is due to the heavy requests and emails I receive all the time from my long-time fans and loyal readers asking to please write another blog income report because you find this very helpful and insightful when you read about my personal experience along with tips and recommendations for beginners.
For the longest time, I made a mistake and didn't realize that I wasn't listening to readers who have been following me for a while.
One valuable lesson I learned after 3 years of blogging (that I unknowingly neglected for a while) is that you actually have readers who are very loyal and follow you to the tee, and it's VERY important to give them exactly what they want!
So, here you go – I am going out of my comfort zone and listening to my readers because I care about those of you who are following me.
Now, before we dive into my blog income and how I made $22,343.23 blogging last month (and overall, over $20,000 per month in the last three months totaling $64,612.37 in a quarter), I want to answer one question I often get from my readers about starting a blog, especially when the pandemic started.
Along with answering that question, I will be providing my top 3 blogging tips for beginners and for those of you who haven't started a blog yet.
Is it still possible to make money blogging at this time and year (even during the health crisis)?
Yes, you can bet it is absolutely possible to make money blogging at this time and year!
This blog, along with my second blog, is generating a healthy income from home even during the Covid times!
If you followed me in my beginning journey, you may know that I lacked a lot of confidence and had a lot of self-doubts. But that has changed in the last couple of years and I have grown and developed so much as a person all because I started my first blog!
This first blog of mine, Finsavvy Panda, has taught me a lot about myself, along with the endless possibilities of earning an online income, which I wouldn't have learned if I stayed at my 9-5 job.
The great thing about starting a blog is it's super affordable and the potential to earn money online has NO limit.
I am SO confident with this blogging idea that I even went ahead to start a second blog in the last quarter of last year – which means my second blog is officially over 1 year old!
Starting another blog was a great way for me to diversify my income and to prove that it is STILL possible to earn an income with a new blog this year and beyond.
My second blog is a great additional source of passive income, which is focused on earning from Mediavine using display advertising along with partnering with affiliates. You can learn more about how to make money blogging for beginners in this post here.
If you are a total beginner, I highly recommend focusing on the basics first which is learning how to make money using display advertising on your blog before you jump into affiliate marketing or creating your own products to sell.
Having ads on your blog is one of the most passive ways to make money, and it is much easier for you, as a beginner, to earn your first income online compared to other monetizing methods like affiliates, sponsorships, and selling digital products.
With my second blog, I signed up for the basic Bluehost plan here, which works out to be only $2.95 a month. That's an upfront investment of only $36 for the entire year, which is 60% off regular pricing!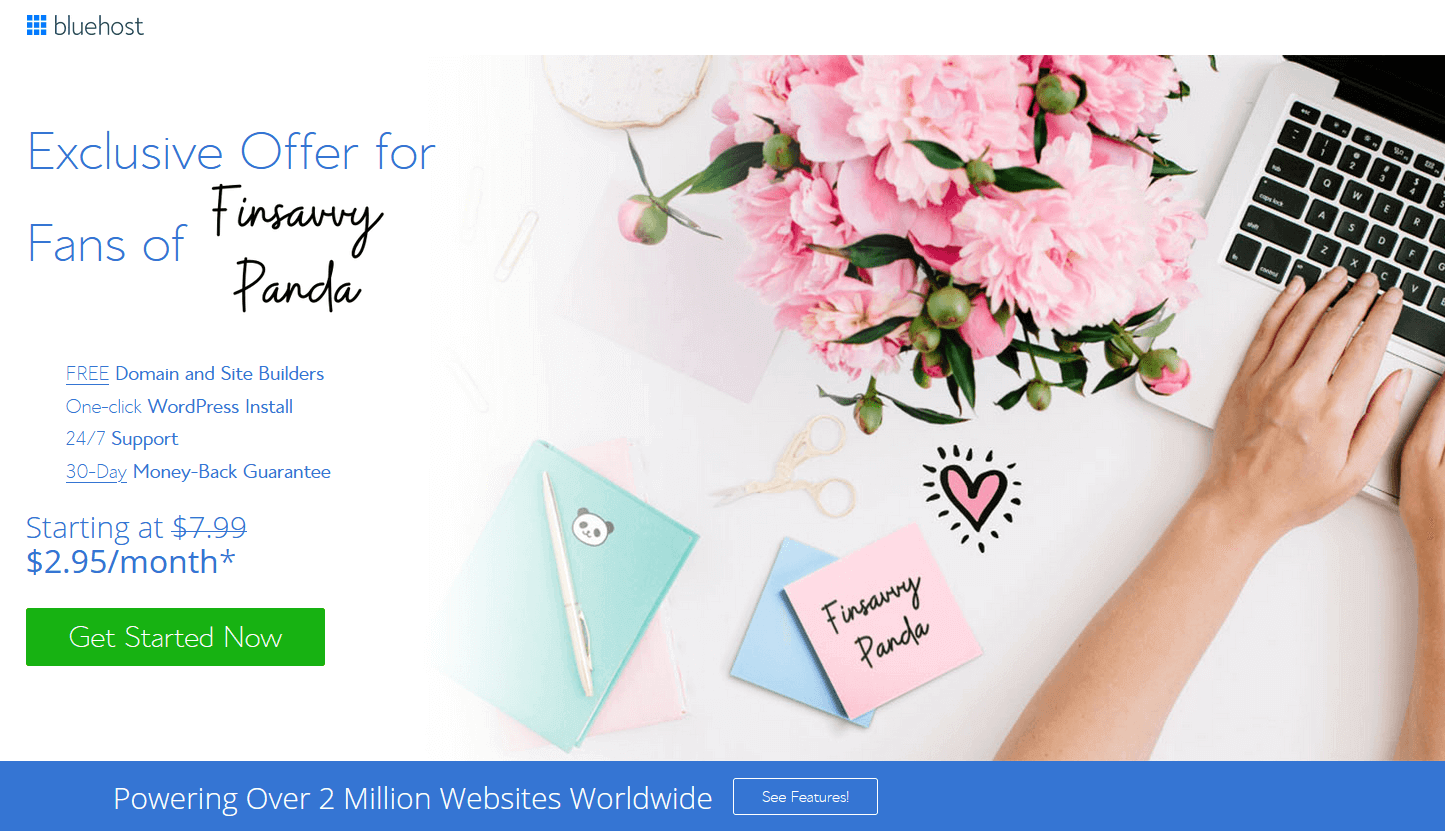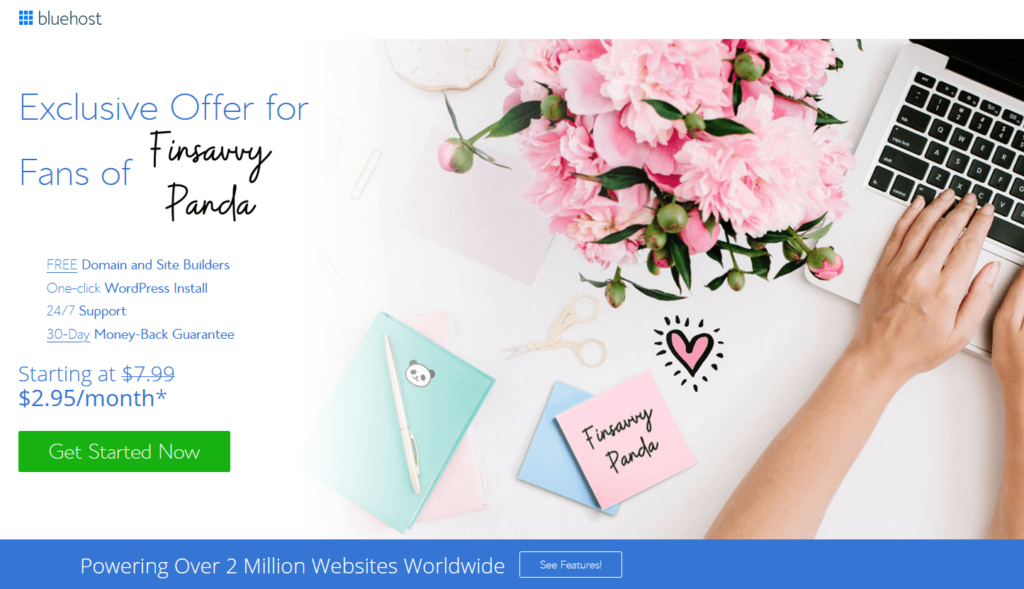 If you are ready to sign up for a cheap web hosting plan, then you can check out this step-by-step tutorial on how to start a profitable and successful blog for total beginners.
I also documented my experience and all the steps I took to set up my second blog PROPERLY in this affordable ebook called The Treasure Map To Blogging Success in 30 Days. I admittingly made many costly mistakes starting this first blog, Finsavvy Panda, and these are all the tips that I wish were taught to me right off the bat when I first started!
This ebook is perfect for beginners who are brand new to the blogging world and have just started their blogs. It's also the perfect guide for you if you have NO experience in blogging and not tech-savvy at all.
Despite earning over $20,000 blogging each month, there are things I realized and learned in my 3 years of blogging experience.
Here are the tips I want to share with you.
Blogging Tip 1: Learn and focus on ONE thing at a time.
It becomes OH-SO overwhelming with so many things going on and when different bloggers start talking about their different monetizing strategies.
You become paralyzed and unsure of what to do, or you try to go all-in doing all those different things at once. It's like trying to chase all the shiny objects that you come across.
Let me tell you something.
It never works when you are bombarded with too much information!
I highly recommend taking it one step at a time and focusing on only ONE thing to avoid inefficiency or stretching yourself thin.
For example, if you're a new blogger trying to learn how to make money with your blog, I recommend focusing on one monetization strategy at a time.
You can start off by learning how to monetize your blog with ads and stick to testing out that one strategy until you see results and understand how it really works.
Once you feel that you know enough, and you've actually earned your first income from ads, then go ahead and learn a different monetizing method like affiliate marketing for beginners.
Blogging Tip 2: Don't neglect building a solid foundation for your blog
This is another important tip that ties in with the previous tip about focusing on one thing at a time.
Beginners who just started their blogs should really focus on setting up the blog, creating valuable content, and building a proper foundation.
I often see A LOT of beginners neglect this step because many newbies are too anxious to make money fast and they get way too ahead of themselves. Don't make this mistake!
I know it's tempting, and you are mesmerized by all the stories about how bloggers are making money immediately in a few weeks or months with their brand-new blogs. That won't happen especially if you are new in the blogging space.
When you just started your blog and you have NO experience at all, I do NOT recommend skipping the important steps of learning how to set up your blog properly and building a solid foundation for success.
This is what I teach in The Treasure Map To Blogging Success in 30 Days and I highly recommend focusing on building a proper foundation BEFORE you dive deep into learning any traffic or monetization strategies. This is a 4-week program aimed to help you get started on the right foot for success!
UPDATE: I've updated this ebook (version 2.0) from 180 to 380 pages, and it now includes new chapters like 'How to Skyrocket Your Traffic', 'How to Properly Use ChatGPT to Write a Blog Post That Fits Your Personal Style and Voice', 'How to Use Affiliate Marketing to Monetize Your Blog', 'The Secrets That Pro Bloggers Are Hiding About How They Make Money with Their Blogs', and so much more! I highly recommend you check it out and see what other bloggers have achieved by following my strategy!
Again, focus on ONE thing at a time. Take everything step by step!
If you are new to blogging, please go through this detailed tutorial on how to start your blog for beginners – these are the steps you should take once you've started and registered for a self-hosted blog. This tutorial guide will also show you step by step on how to register your blog.
Blogging Tip 3: Stop chasing for fast and big numbers!
This is something I always try to keep in mind, and it's very important when it comes to creating a healthy mindset in your blogging journey.
As I've always said, I enjoy blog income reports because they motivate and inspire you to make a positive change in your life.
If it weren't for blog income reports, or hearing stories about how bloggers are able to make money from home, I honestly wouldn't have been able to quit my soul-sucking job and share my story here. So, I am very thankful and grateful for that!
However, blog income reports can become dangerous when you don't feel like you're making progress or generating as high of an income as another blogger. You might start to subconsciously form negative thoughts and think "Is there something wrong with me?" or "are these high-income bloggers hiding something from me?"
As the saying goes… "everything in moderation."
It's okay to enjoy reading blog income reports, but don't be too consumed by it.
I, myself, used to think there was something wrong with me when it felt like I wasn't making much progress with my blog in the first 6 months of starting it because of all the stories I heard of how bloggers made over several of thousands of dollars in their first or second month blogging.
But I fought my own battle by setting more realistic expectations for myself.
I kept a positive mindset by ignoring negative thoughts and truly believing in the idea that I was going to earn an income with my blog!
No matter what stage you are at in your blogging journey, whether you're a complete beginner or someone who has been blogging for over a year, I encourage you to keep learning and growing at your pace. The key is to focus on yourself and your goals and not someone else's.
Monthly Blogging Income Report:
Now is the moment you've been waiting for!
Here is my total blog income and expenses for my two blogs in September, October, and November 2020.
Before looking at the numbers…
If you are a beginner, or someone who hasn't started a blog yet, I want to point out that my expenses were much lower when I started this very first blog of mine. It was even operating on a free theme up until my 2nd year of blogging, which was still generating over $7,000 per month.
This is how Finsavvy Blog used to look with a free and very basic theme and overall, I did not spend a lot at the very beginning.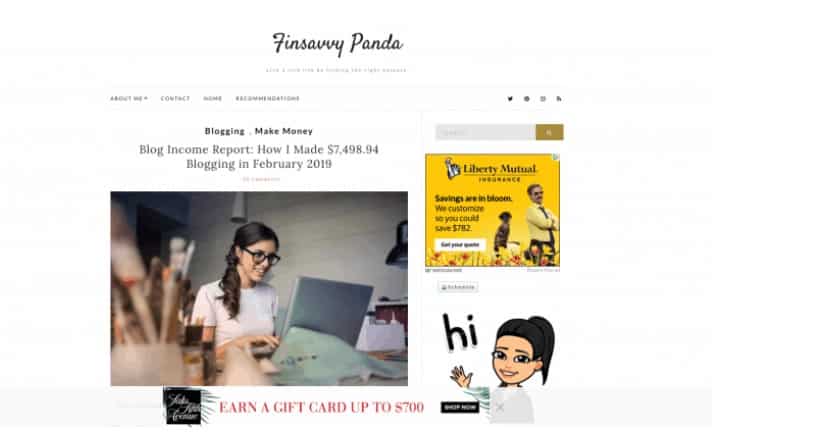 As a newbie at that time, I invested in this basic Bluehost plan for just $2.95 a month along with a few affordable blogging resources and tools to help me get started.
It's tremendously important to invest in resources that will help you grow if you want to make money with your blog, but the good thing is it doesn't have to be expensive at the beginning.
During that time, I was focused on building a proper foundation and learning the basics first!
You can check out my older blog income reports in this achieve here, which is much more relatable for newcomers who want to start a blog.
Now that this blog is earning a steady income, and after learning a lot of new things in the blogging world, I have been re-investing the money I earn back into faster hosting, Virtual Assistant (VA) services, upgraded blogging services, and tools. These are things you don't need until your blog starts generating more income.
Remember to start small and take your time to learn!
November 2020 Blog Income: $22,343.23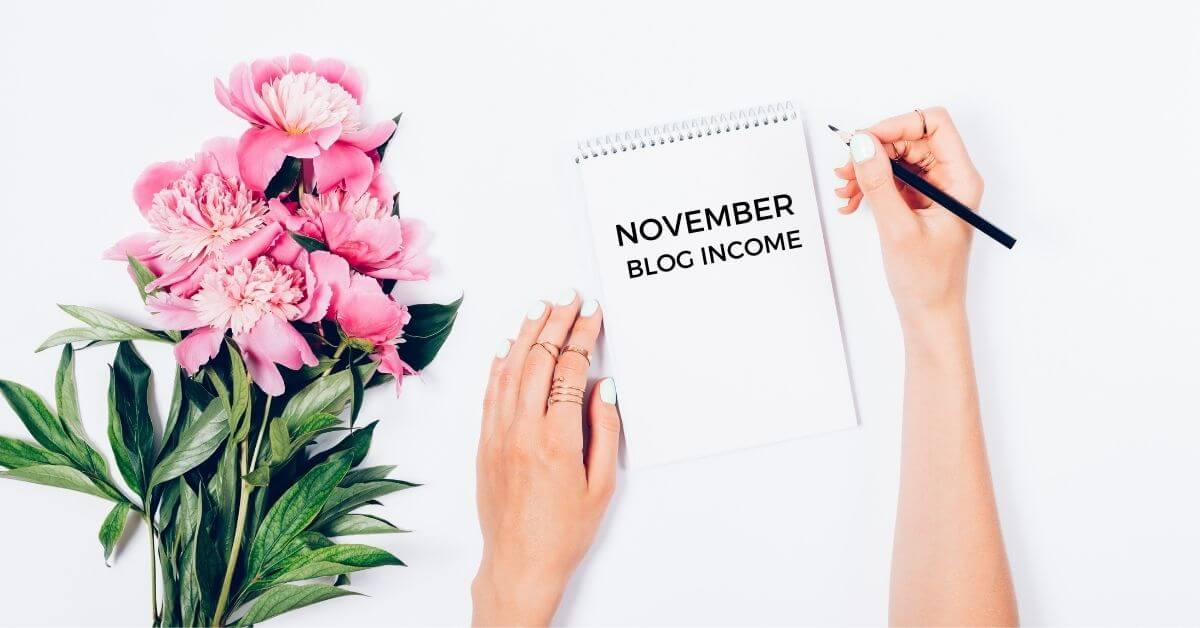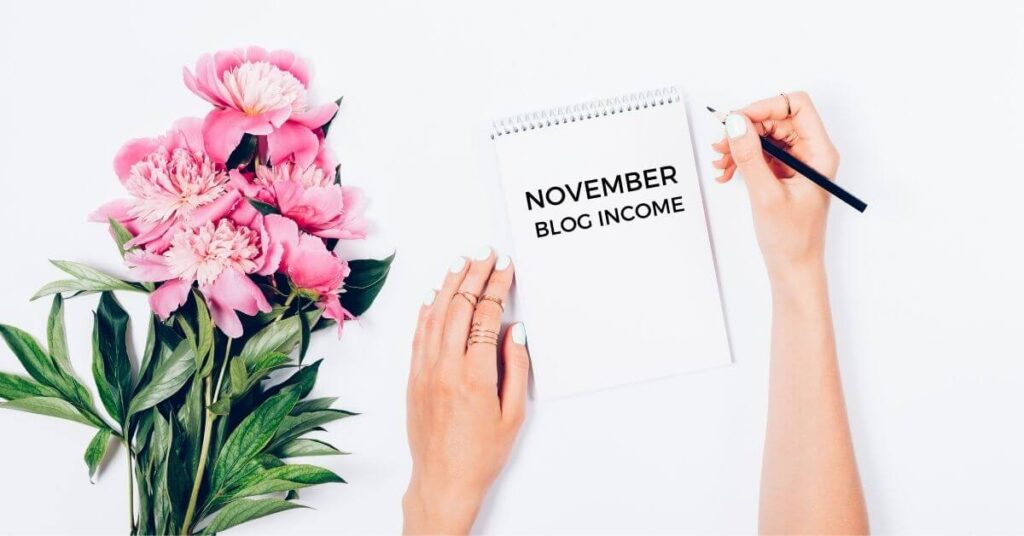 Display Advertising: $5,062.09
Affiliate income: $15,201.95
Saving money and budgeting resources, survey sites, cash back apps, etc.
Amazon Associates
Blogging tools and resources
Work from home job resources
Digital products: $2,079.19
Total Blog Expenses: $1,524.33
Web hosting and paid plugins: $53.20
VA services, Canva Pro, Tailwind, ConvertKit, advertising, digital products subscription, and transaction fees: $1,471.13
November Blog Net Income After Expenses: $20,818.90
October 2020 Blog Income: $21,258.96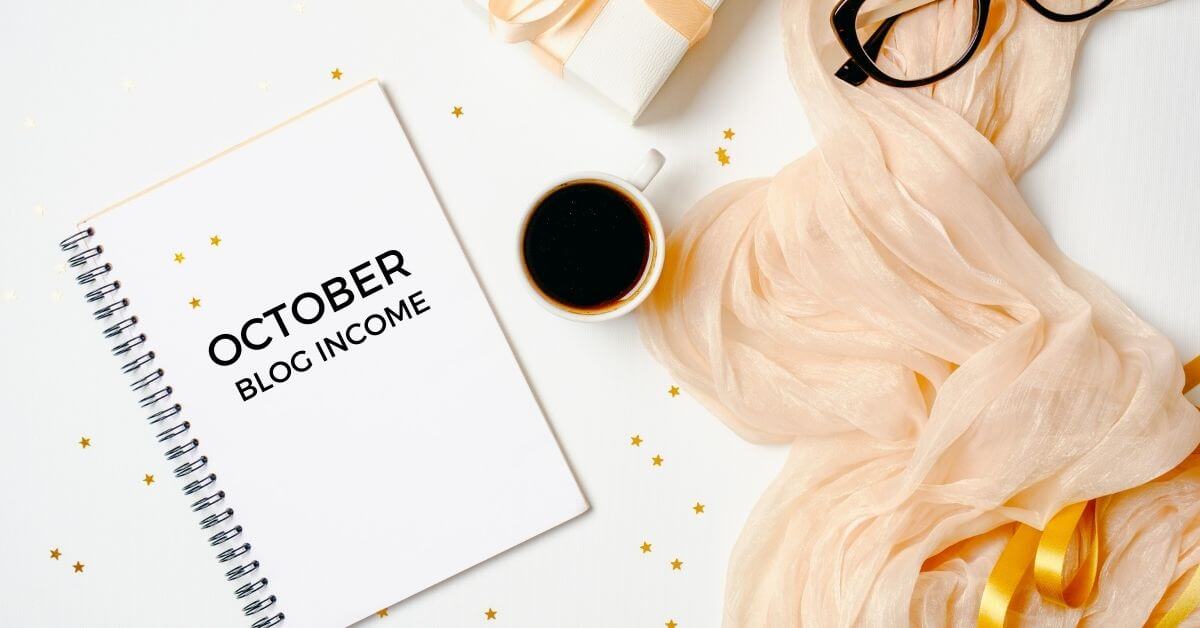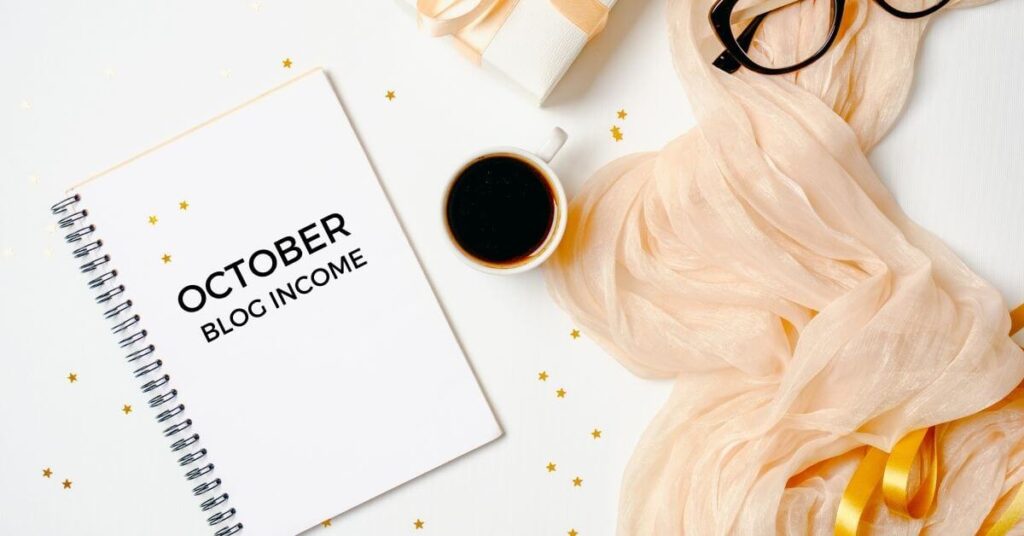 Display Advertising: $4,580.84
Affiliate income: $15,012.77
Saving money and budgeting resources, survey sites, cash back apps, etc.
Amazon Associates
Blogging tools and resources
Work from home job resources
Digital products: $1,665.35
Total Blog Expenses: $1,465.33
Web hosting and paid plugins: $53.20
VA services, Canva Pro, Tailwind, ConvertKit, advertising, digital products subscription, and transaction fees: $1,412.13
October Blog Net Income After Expenses: $19,793.63
September 2020 Blog Income: $21,010.18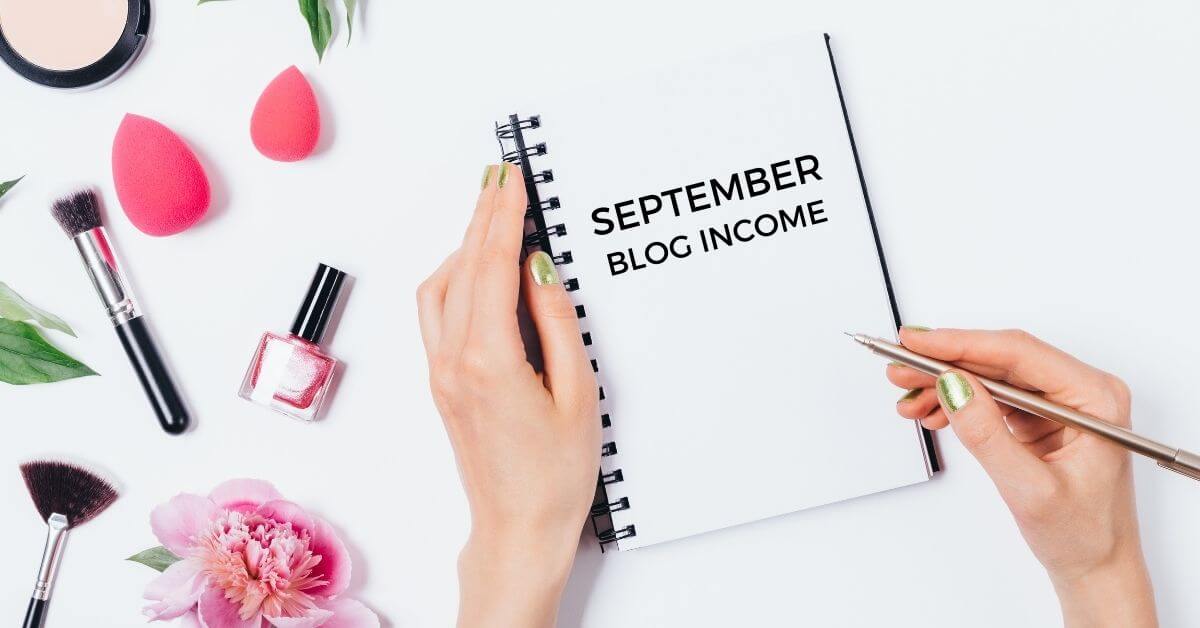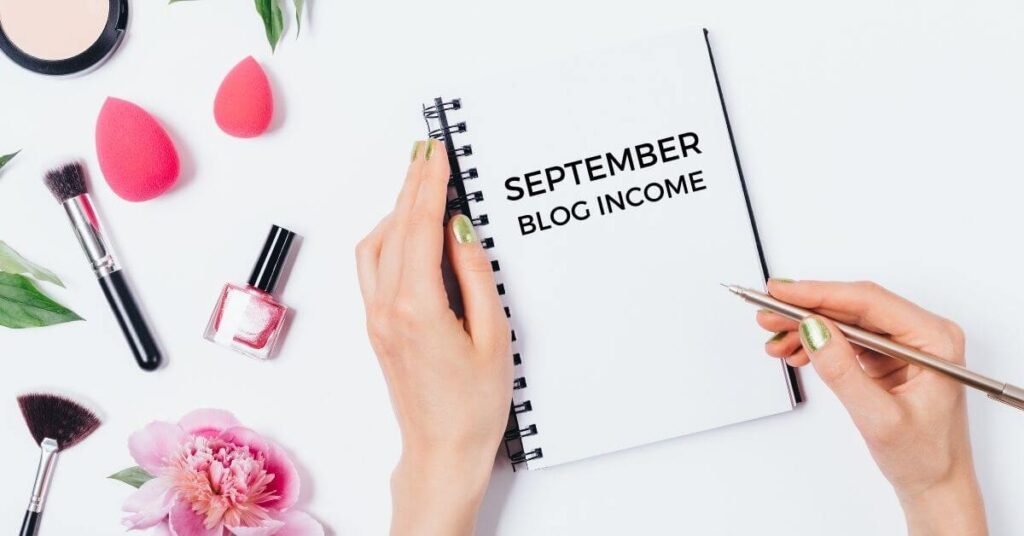 Display Advertising: $4,249.62
Affiliate income: $15,381.29
Saving money and budgeting resources, survey sites, cash back apps, etc.
Amazon Associates
Blogging tools and resources
Work from home job resources
Digital products: $1,379.27
Total Blog Expenses: $1,422.86
Web hosting and paid plugins: $53.20
VA services, Canva Pro, Tailwind, ConvertKit, advertising, digital products subscription, and transaction fees: $1,369.66
September Blog Net Income After Expenses: $19,587.32
In the last 3 months, I earned $64,612.37 blogging before expenses. $60,199.85 is net profit accounting for expenses.
As you can see, I didn't earn this much right off the bat. It took time for me to learn and grow as a person, and starting a blog is something I always highly recommend people to do!
FAQs About My Blog Income Reports
On a daily basis, I receive many questions about blogging from bloggers, students, and readers. Some are beginners, and some have been blogging for a while but aren't achieving the results they desire. So, I decided to answer some of these questions in the FAQs here, which allows me to spend less time responding to each person individually via email. If you have any questions, please post them in the comment section below, and I will provide my honest answers to help you achieve your blogging goals.
Most of the questions I receive are related to starting a blog, making money, or getting traffic. For those, I recommend you to visit my other posts below that will help you:
1. What is the income report from bloggers?
A blog income report is like a behind-the-scenes peek at the money stuff – it shows you the cash coming in, what's going out, and what's left over from a blog. Usually, bloggers will also share a bit of their journey – like what they've been up to that month, what's been hitting the mark, and what big dreams they're chasing for the future.
2. How much do you earn per 1,000 views on blogging?
The equation for earning money through ad displays on your blog is directly proportional: more traffic equates to higher earnings.
Payment from ad networks for bloggers is usually based on RPM, or revenue per 1,000 page views. Therefore, an increase in your traffic generally means an uptick in your revenue.
Keep in mind that your RPM isn't a fixed number – it can swing up and down based on a whole bunch of stuff. We're talking about the type of content you're creating (your niche), what time of the year it is (hello, holiday shopping season), what's hot at the moment (trending topics), and how the economy's doing (boom times vs. not-so-boom times).
Where most of your readers are located (their geographic location) matters too, as does the value of the keyword that's getting your page to rank. And let's not forget about who's serving up your ads (the ad network you're working with). So yeah, there's a lot in the mix when it comes to your RPM.
But in general, you might earn anywhere from $5 to $50 per 1,000 page views.
To illustrate, if your blog attracts 100,000 page views per month, your earnings from display ads alone could range between $500 and an impressive $5,000 a month. A more typical estimate, however, usually falls somewhere in between – let's say between $2,000 to $3,000 per month for 100,000 page views.
3. Can you make $1,000 a month with a blog?
Yes, it's certainly possible to make $1,000 a month with a blog.
Let's consider this scenario based on our RPM discussion: If you manage to secure an RPM (Revenue Per Mille or 1,000 page views) of, let's say, $22 – which is a reasonable figure for many niches – then you would need roughly 45,500 page views per month to generate $1,000 purely from display ads. However, as I mentioned earlier, ad earnings will largely depend on factors.
Beyond display ads, you can also diversify your income streams through other avenues such as affiliate marketing, sponsored content, and the sale of your own products and services. I always encourage my readers to diversify their income streams, as this strategy can increase their chances of reaching that $1,000 per month goal without being wholly dependent on display ads.
4. Can blogging be a full time job?
Absolutely, blogging can indeed become a full-time job.
In fact, there are many bloggers who manage their blogs as their main source of income. I am an example of this myself – I've turned blogging into a full-time career and it's currently earning a six-figure annual salary. You can learn more about my personal story in one of my other posts where I answer this question more thoroughly — Can blogging be a full-time job?
However, it's important to remember that successful blogging requires your investment of time and effort. It involves consistently, taking initiative, having a positive attitude, implementing effective blogging strategies, staying up-to-date with the latest trends in your niche, and developing and maintaining strong relationships with your readers.
On top of that, to earn a substantial income from blogging, diversification of revenue streams is key so you aren't heavily reliant on one single source. I made the mistake of being too dependent on one source and my income experienced a temporary fall in the past. Again, diversity can include display advertising, affiliate marketing, sponsored posts, selling products or services, and more.
So, while blogging can definitely be a full-time job and provide a great income, it also calls for dedication, strategic planning, and a willingness to adapt and learn continually. With these elements in place, it can be a very rewarding and profitable career.
5. What is the average income of a blogger?
According to one source, the average annual income for a blogger is approximately $73,199.
However, I would caution against relying on figures like these as average earnings because they can vary greatly for numerous reasons.
Here's the thing: millions of people start blogs, much like millions of people start businesses. Unfortunately, many don't succeed, not due to lack of capability, but often because they didn't make the necessary investment in terms of time, effort, or energy.
And then, there are those who put in a ton of time and energy, but their hard work doesn't hit the target because they didn't put their money or time in the right places, like decent resources or investing in ebooks, resources, or courses. So, if you ask me, the secret sauce to nailing it in the blogging world – just like with any business – is about making smart moves with your time and money, and sticking with it even when it feels tough.
So, you might hear that the average blogger makes around $73,199 a year, but don't take that as a promise. What bloggers make can vary big time. Some might not make as much as they would in a regular 9-to-5 job, while others are earning six-figure or even seven-figure salaries from their blogs.
At the end of the day, what you earn from your blog comes down to how much time you're willing to put in and how good you are at strategizing your content.
Final thoughts on blogging:
Starting a blog definitely allowed me to pay off debt, save more, and quit my day job. It also allowed me to buy things I appreciate and enjoy in life!
Blogging is also very therapeutic especially during the time of today's health crisis. If it weren't for blogging, I would have gone nuts because of Covid.
I knew absolutely nothing and even signed up for a blog on a whim and I'm so thankful that I didn't spend time overthinking too much. If I had researched way too much or tried to prepare to make everything perfect at the beginning, I would have burned out and not taken action. I also wouldn't have been here today inspiring you to start one too.
And due to my lack of knowledge at first, I truly understand the struggle of a beginner with NO experience. That is why I created and wrote this ebook, The Treasure Map To Blogging Success in 30 Days for complete beginners. It's the resource I really wish I had when I first started my blog. It's an inexpensive ebook for beginnings to get started on the right foot who don't have a lot of money to spend.
Again, I don't know any other business idea that allows you to start with such a low cost at this time and year other than blogging.
If you haven't started your blog yet, then the best time to start is now!
If you don't know where to start, I encourage you to enroll in my FREE 7-day e-mail course here that will teach you how to start your blog and make money.
I hope you found this blog income report helpful and inspiring!
Have a question or comment about blogging? Be sure to comment or ask away in the comment box below, and I'll be happy to answer! 🙂