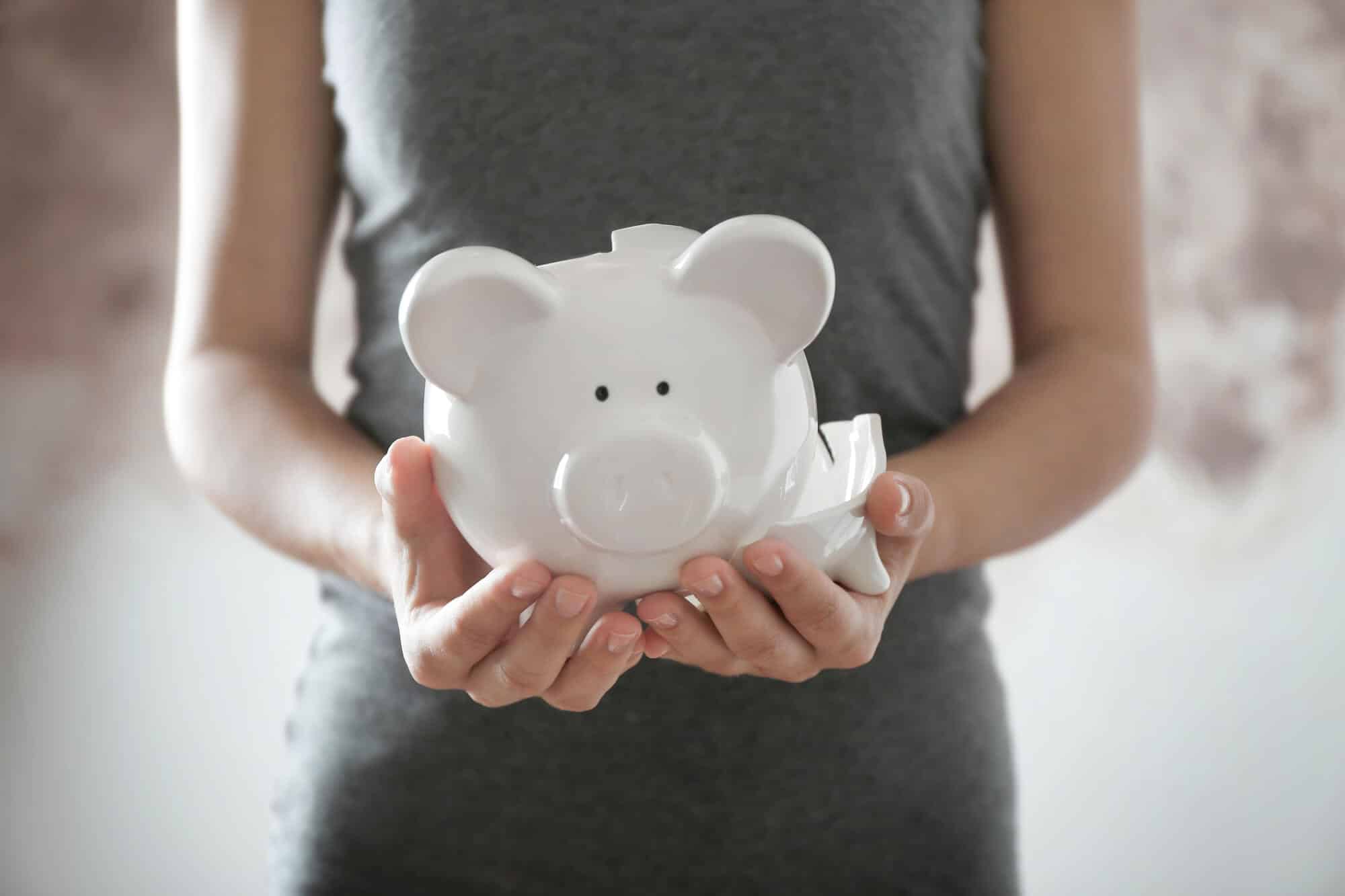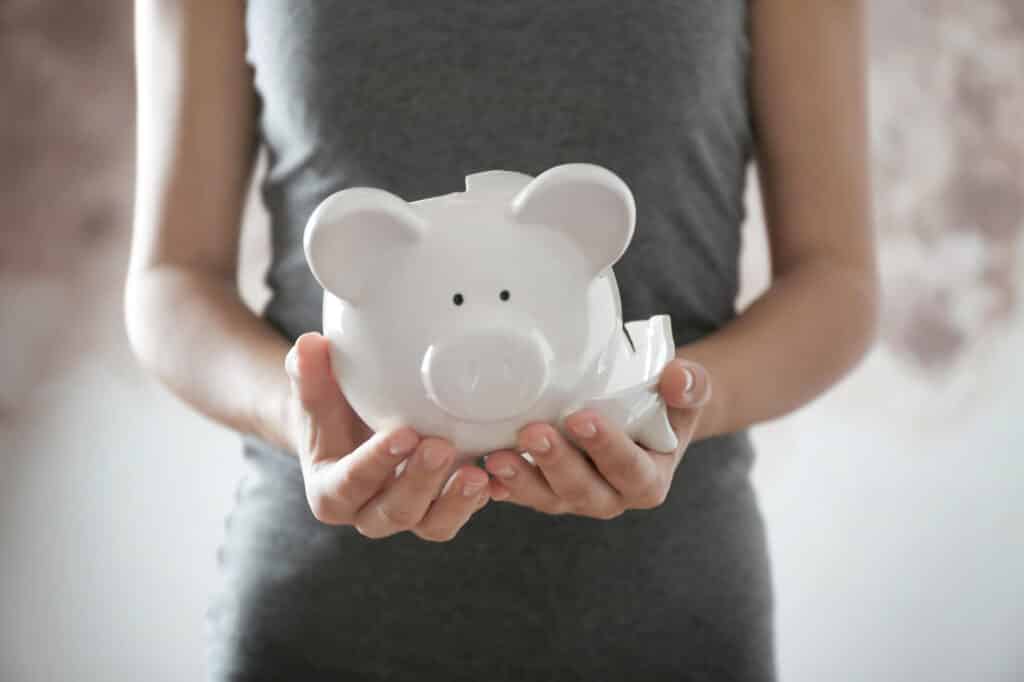 We will receive a commission if you make a purchase through our affiliate link at no extra cost to you. Please read our disclosure policy for more information.
Let's face it, we all have good and bad habits – we're human!
However, some of these "harmless" habits are destroying your finances and robbing you of your future without you noticing it.
It may not seem like it at first but over the years, the effects compound, and the problem grows.
That's what habits are. They are things you do every day without having to think about them. Small things such as taking Uber because you're running late or ordering food with DoorDash because it's so easy!
If you're lucky, you'll be DEBT-FREE living paycheck-to-paycheck with your roomies! (A little sarcasm)
However, you can avoid this bleak future if you take action today and make small changes to your lifestyle!
Many of these bad habits are actually very obvious and can be broken if you're conscious of your actions.
1. You're Spending Now and Thinking Later (Or Never?)
How many times have you made an unplanned purchase this month because the items were on sale and you just HAD TO HAVE IT? Once is far too many times…
Impulse spending is literally making you poor and is the reason why you're living paycheck-to-paycheck. CNBC reports that the average person spends $5,400 a year on impulsive purchases!
When you purchase on impulse, you're acting based on emotions and not thinking with your head. Do you really need the item or is it more of a WANT?
Replacing a worn-out pair of shoes for work is a need. Buying a new pair for a weekend party, and never wearing it again, is a want.
One bad money habit that was costing my husband and me over $20,000 per year was our restaurant and takeout bill. This doesn't even include groceries that we buy to cook at home! Not only was the food from restaurants bad for our wallets, but it was unhealthy for us too. You can check out these 10 things I personally stopped buying to save over thousands of dollars each year.
Believe it or not, you actually won't realize how much you're spending, or what you're actually buying until you review all your receipts and credit card statements. This happened to me and I highly recommend you spending the time to go through all your transactions to become aware of your own spending behavior.
Solution: Think about how many hours you will need to work to buy that item. Is that item worth all the sweat and tears (and yelling) you'll have to go through?

That will make you think twice before you tap your cards.
2. You're Not Taking Advantage of Free Money
Money doesn't grow on trees but you can get your hands on free money if you look a little harder.
PROTIP: Free money-saving apps like Swagbucks allows you to earn FREE gift cards to your favorite retailers (Amazon, Target, Walmart, Starbucks, and many more!). You can earn and redeem free gift cards for doing things you do everyday – things like shopping online, searching the web, taking paid surveys, and playing online games!

I love using Swagbucks because these free gift cards really help make my holiday shopping more affordable. And right now, you can get a FREE $5 bonus here just for signing up!
Did you know that your employer, the government, and established businesses are giving out free money to people that spend the time to look for them?
An example is your company's 401(k) matching program! Most employers will match your contribution to your 401(k) account, up to a certain limit. Depending on your employer's 401(k) plan, you could get $1,000 to $2,000 a year!
If you're an undergraduate student, you need to see whether you're eligible for scholarships and grants offered by your school and government (e.g. Federal Pell Grant). This free money you don't have to pay back!
Solution: Maximize your annual 401(k) contribution to get the full 401(k) matching from your employer.

Take advantage of free sign-up bonus when opening new savings accounts.
3. You Don't Have a Budget
Many people don't like budgets because they see budgets as a strict diet.
Having a monthly doesn't mean you can't go out and enjoy a deep-dish pizza with your friends. It's all about balancing your lifestyle by focusing on activities that you truly love and eliminating sources (e.g. excessive shopping and dining out) that drain money out of your bank accounts.
Creating a budget is simply balancing your monthly inflows (income) and outflows (expenses and savings).
Without a monthly budget, you're basically flying blind and counting on luck to get you to your destination.
Solution: Adopt a simple budgeting method that works best for you. You can also get started by using The Ultimate Power-Up Budget Binder here. This is the exact budgeting system I followed to stop living paycheck to paycheck and saving my first $100,000!
Learn more about how to budget along with the different methods for beginners here.
4. You Have a Bunch of Unused Subscriptions
It's great that you've cut your cords because Cable TV is very expensive these days and only rich people can afford it.
However, now you're subscribed to a variety of streaming services that you can't remember the password to all the accounts you've created across multiple services.
You also can't remember how much you're paying for those subscription fees! Trust me, these fees add up quickly.
Netflix, Disney Plus, Amazon Prime, Hulu, Spotify, YouTube Premium, Linkedin Premium, and many more! The list goes on and on. So does the cost!
Many of these services offered free trials for a month to get you hooked on them.
It's okay if you use the service and it adds value to your life. But if you barely use the service, cancel it and save yourself some money!
Consider sharing an account with a family member or roommate if you can. Services like Netflix allow you to create up to 5 profiles under a single account.
Solution: Go through your last credit card statement and decide which subscriptions you actually use and which ones are old subscriptions that you can cut.
5. You Don't Plan Ahead
We're not talking about settling down, getting married, or starting a family – we'll leave this dreadful chat for your family.
We're simply talking about the next couple of days.
Skip the food courts that serve you food that is typically full of sodium, fat, and calories. Bad for your health and your wallet!
Plan ahead for the week and think about what you can make for breakfast, lunch, and dinner. When you prepare your own meals, you can control the cost and what you put in it.
You can't predict the weather or the winning numbers to the lottery, but you know for sure you'll need to go to work or school.
Solution: Try meal prepping. Plan better and save money on food.
6. You Don't Have An Emergency Fund
You always hear financial experts harp on how important it is for you to build and establish an emergency fund in case of emergencies. That's because emergencies won't wait for you to be ready, they come when you least expect it.
According to Murphy's law, if something can go wrong, it will.
It's not a matter of if it'll happen, but when it will happen.
No one expects to be laid off, get hit with a big car repair bill, or attend a cousin's wedding overseas (something positive).
Having an emergency fund available – enough to cover for 3 to 6 months worth of living expenses – will allow you to better handle unexpected events without having to get yourself into debt.
Solution: Allocate some of your "fun/entertainment" budget to savings for several months to build up your emergency fund. Or you can sell your used stuff online to get some cash.
7. You're Not Paying Down Your Debt
It's common practice to use your credit cards to pay for services and products you consume every day. From your morning coffee, lunches with friends to rides to get around the city. It's just so convenient to tap and walk away.
You're not even worried about your credit card statements that come every month because you always pay the "minimum payment" requested by the credit card companies.
What you may not know is that when you only pay the minimum payments on your credit cards, you're basically borrowing money from the credit card companies. And the interest rate they charge you is not pretty.
The national average interest rate credit card companies charge consumers is 17.08%.
That's much higher than the 10% average annual return generated by investing in the stock market like S&P 500.
Solution: Always pay the credit card balance in FULL to avoid interest charges.

If you don't think you'll have enough cash to pay off the full balance, then you should save up to make the purchase instead of putting it on credit.
8. You're Not Investing Your Money
I hate to break it to you, but unless you have a nice company pension to fall back on or expect to receive a big inheritance, "saving money" alone is not going to get you to your comfy retirement.
Leaving your hard-earned cash in a savings account is great for emergency funds, but they're not the best place to grow your money.
Learn how to invest your money so money works for you!
You can buy balanced-ETFs or funds, that hold a mix of stocks and fixed income securities, to grow your wealth passively.
You can also look into investing in real estate or rental properties if you strongly believe that investing in the stock market is the same as gambling at a casino – it's not by the way.
Solution: Educate yourself on investing by reading free resources online. Don't be afraid to speak with your financial advisors about investing.
Final Thoughts
The first step to breaking your bad habits is acknowledging that they exist.
Habits creep up on us without us noticing so it's okay that you have bad money habits. We all do and are guilty of it.
However, when you're aware of your habits and you're making conscious efforts to change them, you'll come up on top.
You always do!