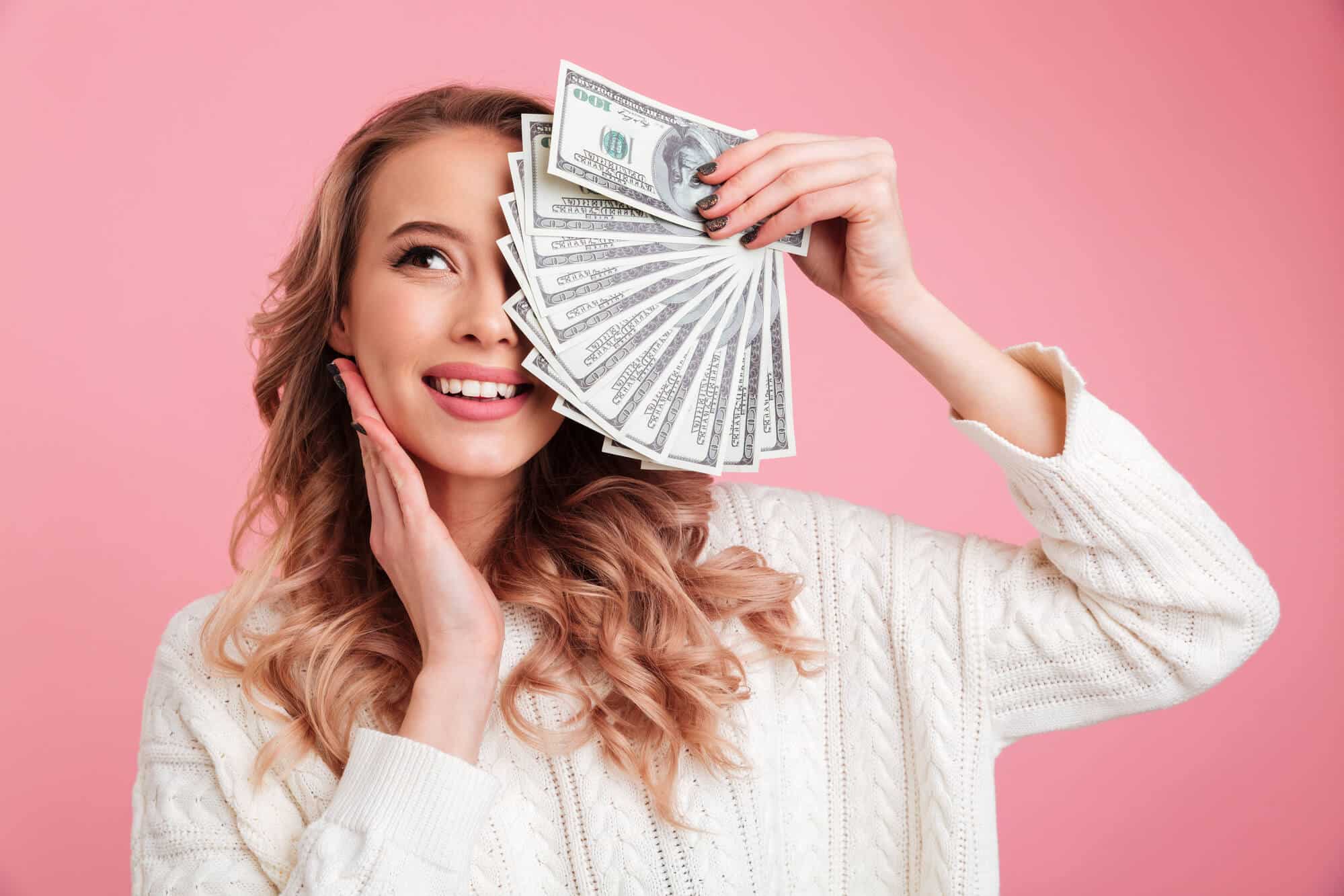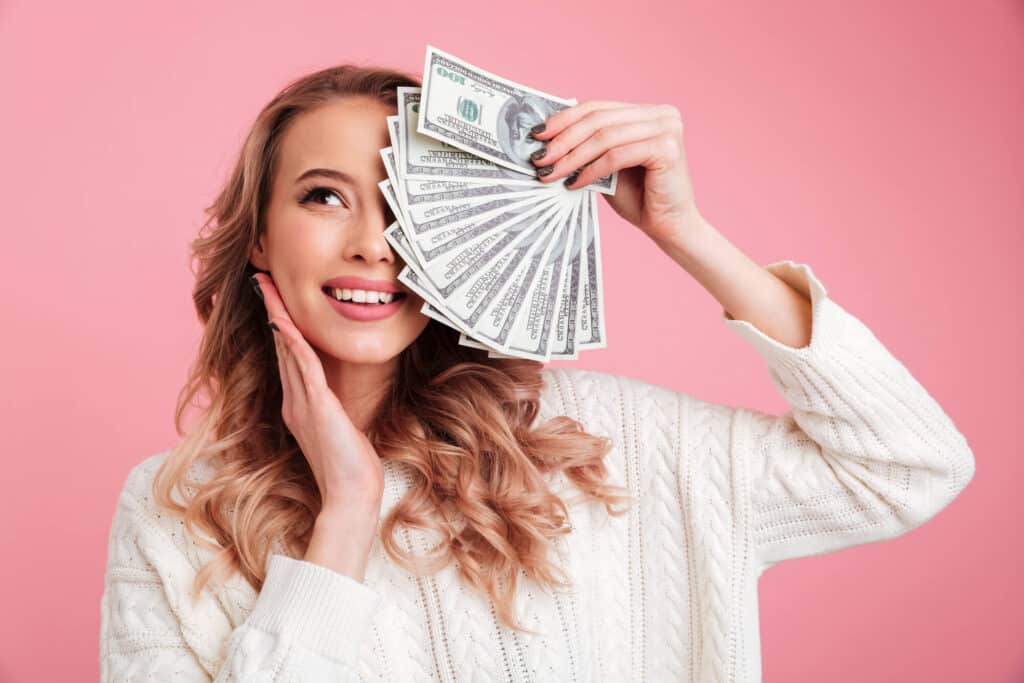 We will receive a commission if you make a purchase through our affiliate link at no extra cost to you. Please read our disclosure policy for more information.
Hobbies are activities that we enjoy doing in our spare time to relax and get away from work and life.
Whether you like to pick up your favorite book and read it in your bedroom or try a new recipe that you always wanted to, it's NOT something that we were told to do or must do in order to pay the bills. You do it simply because you choose to do it.
So, wouldn't it be amazing if you could get paid to do the things you love?
Imagine what you could do when you earn extra cash in your leisure time? You can use it to buy things you want, pay off debt or save up for a nice vacation.
Maybe it's this freedom of choice that people aren't familiar with and think it's too good to be true that money-making hobbies exist.
But the reality is that there are plenty of hobbies that make money and people are turning these profitable hobbies into a full-blown career doing what they're truly passionate about.
You just have to use your creativity and an open mind to try new things!
Here are the best profitable hobbies that make extra money to help you get started earning extra cash in your free time!
1. Fun Hobbies to Earn Extra Money
Do you have sharp eyes to recognize the value in items that other people often miss?
If yes, then you can potentially make money online by flipping all sorts of products (e.g. smartphones, clothes, and collectibles) on eBay, Facebook Marketplace, or Craigslist!
To profit off this hobby, you buy products at a low price and sell them back to the market at a higher price.
Flipping items was one of the fun hobbies that I experimented with while I was looking for hobbies to make money from home because I wanted to save enough money so I can quit my job (spoiler alert: I quit my job to pursue my passion! 😊).
Plus, this was one of the best part-time jobs for introverts like myself who like working alone!
During my spare, I searched online and purchased small furniture items, like nightstands & coffee tables, from local sellers. Now, I didn't resell the items as-is, I sanded the pieces, touched it up with paint, added my personal touch to the items, and sold it to buyers that wanted unique furniture to add to their homes.
Here's an example of something I flipped a few years ago (it was an old and dated side table that needed love) and I was able to earn an extra $100+ just from reviving this: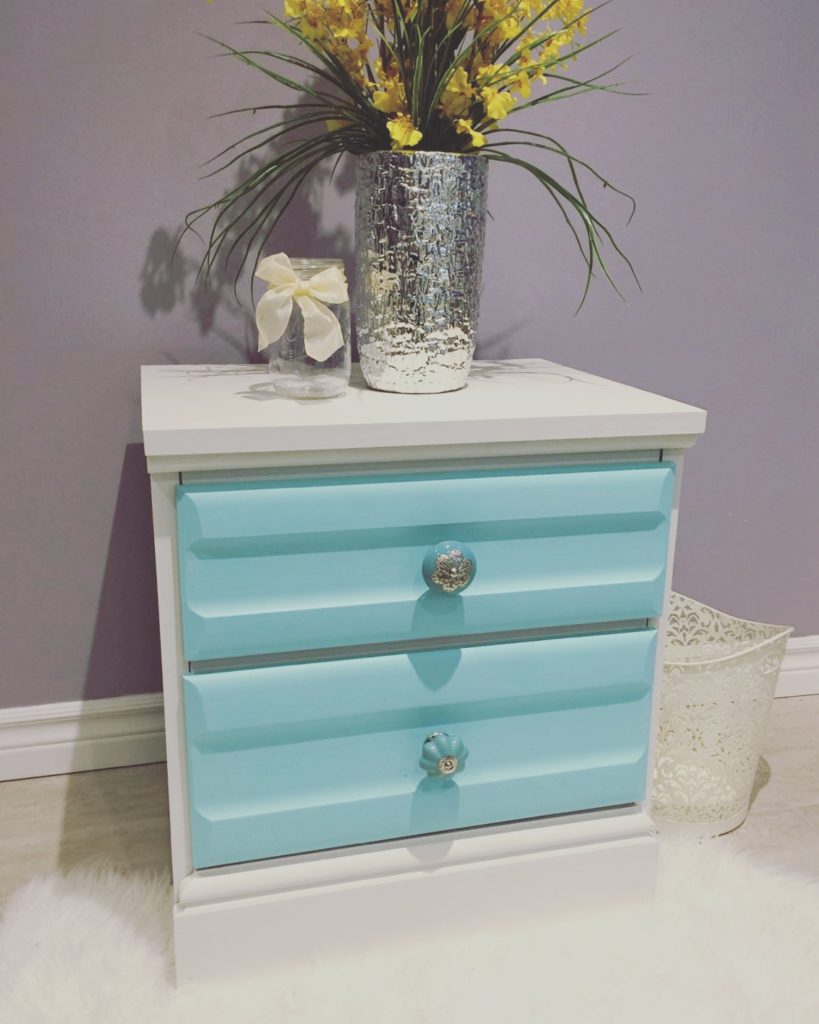 Believe it or not, I was able to earn extra money ($300 – $500 in cash per month, sometimes even as high as $1,000 per month) by flipping furniture! Not a bad hobby to make money, right?
Again, you can earn a profit by flipping almost anything. The more familiar you are with the products, the more you can earn with this fun hobby.
2. Make Money Blogging From Home
We've all heard of people blogging for fun, but did you know that there are people online that earn a full-time income blogging from home?
Don't worry, you're not alone.
I also didn't know that it is possible to earn a living blogging until I stumbled upon this crazy idea and personally experimented with it just a couple of years ago. (I'm pretty open to new ideas and I like trying new things, so why not test it out? Starting my blog actually cost far less than my orbit sander and paint that I bought to flip furniture!)
By learning how to build a profitable blog as a hobby, I'm able to earn over $20,000 per month just by blogging from home!
Now to be transparent, this didn't happen overnight, and it wasn't a walk in the park. It takes time and persistence. However, I am confident that if you put in the time and effort to learn something, you'll be able to master whatever it is that you want to learn.
Today, I'm a full-time blogger blogging at the comfort of my home or at my local coffee shops (Starbucks is my 2nd home). I only mention this because I want you to know that it's absolutely possible to make money online and earn a full-time income doing it.
If you ask me for ideas to making money from home, starting an online business, or finding a side hustle to earn extra cash, I always recommend you to start your own blog and try it out. This is because blogging completely changed my life in ways I couldn't imagine, and I truly believe that it could do the same for you!
Starting a blog is worth sharing because it allowed me to quit my full-time job and live the life that I always dreamed of – earn money from home and have the freedom to set my own schedule so I could spend more time with my family.
If you follow my blog income reports, you know that I really mean it when I say that if I can do it, then it's totally possible for anyone to do it too.
Looking back, I'm very happy that I took the leap of faith and started a blog on a whim.
If I didn't start this blog, I wouldn't have the flexibility to work on my terms and I would still be commuting every day to my dreadful job… (I sure don't miss the long commutes and toxic workplace politics!)
I told myself that if I can afford $3 to $5 a month, then it won't hurt to try something new and start my own blog to earn extra money from home. If it doesn't work out, that's okay; at least I've tried it and won't regret thinking about what could've happened.
Honestly, blogging is one of the most profitable and lucrative hobbies around if you take the time and effort to learn how it works and how to monetize it. Take it from someone who didn't know what a blog was a few years ago and started with no experience.
🌟 Starting a blog is one of the cheapest ways to launch a profitable online business without a huge following. Unlike other business ideas, you don't need a lot of money to start a blog. In fact, it cost less than a cup of latte a month ($2.95) to launch your blog!

Follow my blogging journey to see I went from earning extra money online to earning over $20,000 per month blogging today!

👉 Check out my easy step-by-step tutorial where I teach you how to start a blog and make money.
3. Arts and Crafts to Make and Sell
Do you spend your leisure time working with your hands and creating unique pieces of art?
You may be critical of your own creations, but there are plenty of people out there that will appreciate and love your work!
Think about it, consumers are constantly looking for new and different things to buy online. But they don't want any product, not cookie-cutter products, what consumers really want are quality products that are unique, custom hand-made.
For example, if you enjoy making pretty bracelets, you can always start out small by making a few pieces to test it with your family and friends. Get their opinions on what they like about the bracelets and how you can improve the product.
Once you're ready, you can list your products online so more people can view and buy your unique bracelets.
Etsy is the perfect place for you to set up your online shop! It's free to create your own Etsy shop and you only pay when a make a sale.
With a little bit of creativity, you can turn your fun hobby into a profitable hobby!
4. Earn with Social Media
Let's keep things simple.
You don't need to complicate matters and spend too much time trying to come up with a hobby to make money. Even activities you do every day can help you earn extra cash from home!
Take social media as an example.
This is something you use daily without putting too much thought into it.
However, your experience and knowledge of social media are extremely valuable to many businesses.
To survive today's world, businesses need to have an online presence to promote their products and services. Without it, these businesses run the risk of being obsolete and may have to shut down.
Business owners understand this, but they lack the time to learn how to use social media to get their products out there in front of customers.
This is where you come in!
As someone that grew up with Instagram, Facebook, Snapchat, YouTube, etc., you can leverage your know-hows and skills with social media platforms to become a social media manager for small businesses.
As a social media manager, you'll be helping companies build and promote their brands online by creating content for users, engaging with followers, and managing social media profiles.
For beginners, you can always start as an intern or assistant social media manager to learn the nature of the industry and slowly make your way up.
Based on PayScale, you can expect to earn $40,320 a year as an entry-level social media manager (less than 1 year of experience). Once you gain some experience, you could earn $51,428 per year.
(When I started my blog, I didn't know how to use Pinterest at all. But after learning how to make money on Pinterest, I'm now over $20,000 from home with Pinterest!)
Since you're already spending your free time on social media, why not get paid to do it?
5. Get Paid by Sharing Your Opinion
Yes, your opinions matter and you can get paid to speak your mind!
Taking paid online surveys is one of the best ways to earn extra money in your spare time.
You see, multibillion-dollar companies like Nike and McDonald's spend billions of dollars each year to hire market research companies to understand what their consumers like or dislike about their products so they can come up with better and new products for everyone. (Their goal is to make more sales)
With this massive budget to work with, market research companies are eager and more than happy to pay you money for giving your opinion and feedback on their clients' products and services. You can even tell them how dissatisfied you are with their customer support!
Surveys are purposely designed to be short and easy to answer so you can do them whenever it's convenient for you – ideal for passing time when you're bored or waiting for your food to be delivered.
Most surveys only take 3-15 minutes to complete and you get to choose how you want to get paid for your efforts. You can get paid through PayPal (most popular) or get free gift cards to retailers like Amazon, Walmart, and Starbucks.
We don't recommend you to do surveys all day because it won't make you rich. However, taking paid surveys is an easy and fast way to earn money online during your free time to help with your monthly spending.
Here are some of the most trusted and best survey sites to make money online.
Swagbucks is a popular survey company and is one of my favorite survey sites – we've been using it since 2009 (as broke university students) to help pay for our Starbucks coffee! In addition to earning cash by taking paid surveys, you can earn PayPal money by watching videos, searching the web, shopping online, and playing games.

🌟 Swagbucks is currently giving new members a FREE $5 BONUS for signing up today.

IMPORTANT: Don't forget to verify your email with Swagbucks so don't miss out on your FREE $5 offer!
Survey Junkie is another very popular online survey site amongst survey takers because they have one of the highest payouts for their surveys.

🌟 You can earn up to $45 per survey with Survey Junkie! Try them today to earn PayPal money instantly!
6. Make Money by Cooking & Baking
"Wow, this tastes amazing! How did you make it?"
"I wish I could cook as well as you!"
"If I were you, I would start a food blog or YouTube channel!"
Does this sound familiar to you?
These are common comments that people make when you have a talent for cooking or baking!
If you have an appetite for food and love being in the kitchen, then you should definitely consider starting your own food blog or YouTube channel to share and teach beginners how to make your delicious recipes!
The Internet is full of an audience that is constantly searching for "best spaghetti and meatballs recipes" or "best chocolate chip cookies recipes." That's because we all must eat and we're always searching online for new recipes to try.
Your blog or YouTube channel can be filled with your favorite recipes from your grandma, cooking tips and techniques or dishes from different places you visited.
And if you're really passionate about food, you can make money online by creating and selling your own digital cookbook down the road!
Aside from non-monetary benefits, having your own space to express your creative side allows you to hone your skills and grow as a person.
7. Profitable Fitness Hobbies
After a stressful day of work, do you like to clear your mind and relax by attending yoga classes or virtual sessions at home?
Perhaps going for a short run outside or on the treadmill is your go-to stress reliever. Whatever it is, you love being active and will always find time to do it no matter how busy your schedule is.
A very popular way to earn money with this positive hobby of yours is to become an online influencer!
You can share your workout routine, nutrition plans, or daily lifestyle with your loyal followers on various social media platforms, like Instagram, YouTube, and TikTok or your own fitness blog.
You're probably sitting there thinking, "I'm not an expert, why would anyone want to follow me?"
Don't sweat it!
You see, you don't need to be an expert to gain subscribers to your channel and readers to your blog.
Followers aren't always looking for expert advice, they simply want to learn from someone that they can relate to and understand their struggles! There are plenty of inspirational weight-loss stories that people share online to help motivate each other.
Think about the people you follow online. Are they all experts or some are everyday people like you and me?
So no, you don't need to know everything about a topic to teach others about it. It can be your story and your personal journey.
Now, if you like interacting with people and motivating others in person, then you should consider becoming a fitness trainer, yoga/spin class instructor, or referee for a sport you love. You can also coach younger kids how to play a sport you're great at!
8. Writing Hobby to Make Extra Cash
Most people know how to write, but not everyone can write well.
The ability to connect and speak to readers is an art that is highly sought after in today's world filled with content. Readers just can't get enough of content and are hungry for more!
One of the ways to cash in on your writing hobby is to start as a freelance writer.
The main benefit of being a freelance writer is that you have the freedom to set your schedule and work from home as long as you get the job done.
If you think freelance work is dead, then you're dead wrong. The freelance job market is picking up steam as employers finally start to embrace remote work. Due to the global pandemic, companies have no choice and are forced to adopt a flexible workforce where employees can work safely at home.
There are all sorts of work available to freelance writers. Here's a shortlist of the type of jobs you can expect freelancers to work on.
Blog posts
Websites (e.g. sales and product pages)
Newspaper articles
Email newsletters
Magazine articles
Editing
Ghostwriting
You don't need to stretch yourself thin by doing a bit of everything. The important thing is to focus your efforts on the activities that you enjoy the most. It won't be a hobby anymore if you start disliking what you're doing!
To find freelance work, the first place to start is usually online job boards, like Upwork, FlexJobs, or Fiverr. You can browse around to see which sort of freelance writing work companies are looking to hire.
However, keep in mind that the most lucrative writing jobs are found through referrals so don't be afraid to ask your clients if they know anyone is looking for writers.
9. Get Paid to Tutor in Your Spare Time
One of the most lucrative hobbies you can earn money with is tutoring!
This shouldn't surprise you because parents are willing to pay big bucks to find tutors to help their kids catch up with school or get ahead of the class.
Tutors are extremely high in demand as the competition to enter college and university gets fiercer each year.
If you've got straight A's in school and you have a talent at explaining complicated concepts in an easy to understand manner, then you're set to go!
The best way to start tutoring is through referrals.
Don't be afraid to ask your friends, relatives, co-workers if they know anyone that are hiring tutors for their kids. As you gain experience tutoring, you can increase the rate you charge from $30 per hour to $40-$50 per hour.
Another alternative to making money tutoring is by listing your tutoring services online at Chegg.
Even if your grades aren't stellar, you can still make extra money in your spare time by teaching kids English online!
With VIPKid, you can teach English to students in China from the comfort of your home, as long as you have a bachelor's degree. You can earn between $7-$9 per class (a class is 25-minutes), which is close to $20 per hour.
If you like tutoring or teaching kids, then you're going to love this side hustle!
10. Make Money with Photography
When it comes to taking photos, my dad is exceptionally skilled at taking THE WORST pictures ever.
The images are dim, the angles are terrible, and someone looks like they're about to go to sleep!
Photography is not as simple as point and shoot. It takes real skills.
So, if you have the talent to tell stories with images, take stunning scenic photos or capture someone's essence, then making money with photography is absolutely possible.
You can start making extra money off your photos by selling them online at FOAP, Shutterstock, and Alamy. You'll get paid every time someone makes a purchase of your photos.
It's not easy to earn a lot right away, but it's a passive way to pocket some spending money!
Another way for you to profit off this hobby is to seek out local businesses that lack high-quality photos for their business and offer your services to them. How times have you encountered pictures of food menus that don't look appetizing, products that aren't presented in the best light, or faces that don't look excited at all?
If you think that you can take better photos than the ones you see in public, then there's an opportunity for you to earn money!
For those of you that want to break into this industry and making a living out of photography, it's a good idea to begin your journey and gain shooting experience by being an assistant to professional photographers or as a second shooter.
This allows you to learn the ropes from experts in the field and at the same time help you build your professional network.
Keep shooting and keep improving!
Final Words on Hobbies That Make Money
The hobbies above are just a sample of the opportunities out there. There are so many hobbies and so many ways for you to earn money with it.
You like to sing your heart out? Make your own YouTube channel to entertain others.
You like to read on your free time? Try proofreading jobs that pay you to catch grammar mistakes.
You like crafting because it allows you to bring your imagination to life? Post your artwork and masterpiece online for sale.
It doesn't really matter what your hobbies are, what truly matters is how can you use your hobby and interests to solve someone's problem.
Don't forget to have fun making money with your hobbies, otherwise, it'll just be another job.
Are you making money with an interesting hobby? Share your ideas with us in the comments below.