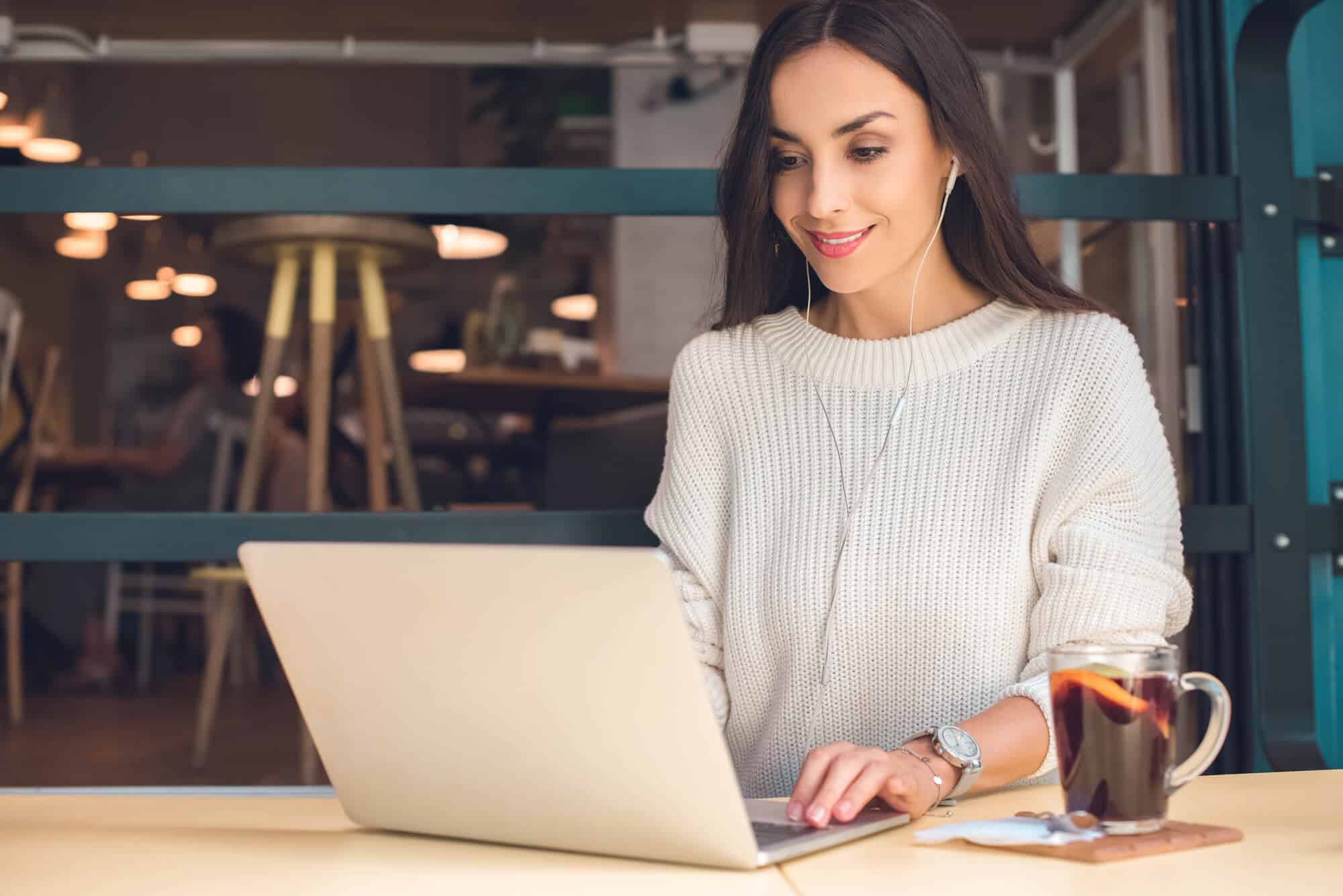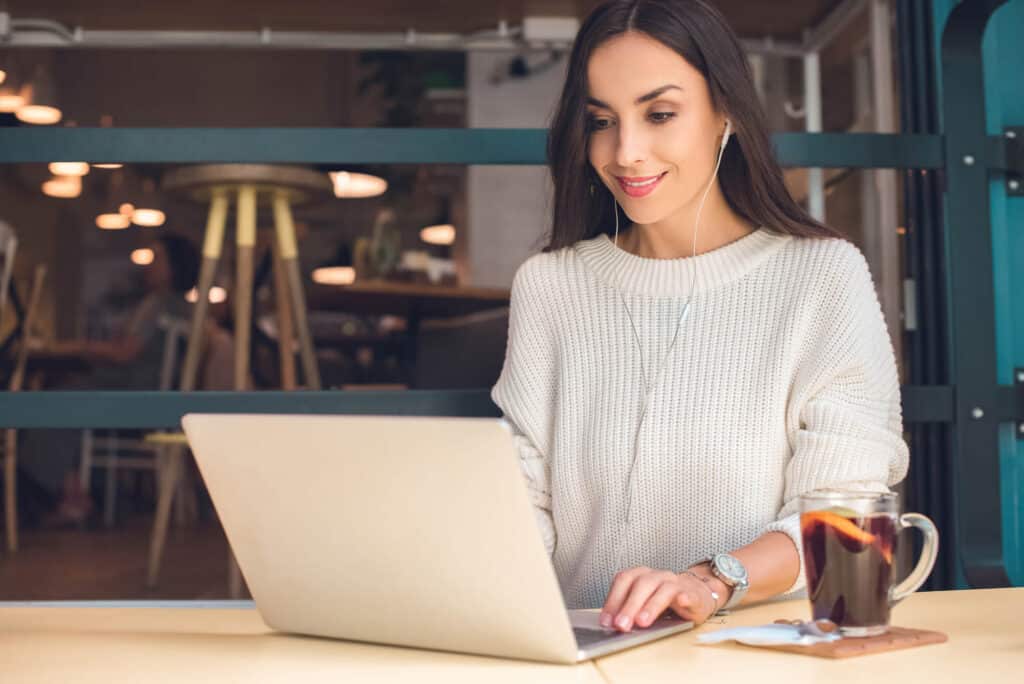 We will receive a commission if you make a purchase through our affiliate link at no extra cost to you. Please read our disclosure policy for more information.
Being an introvert doesn't mean you want to live under a rock at the bottom of the ocean to avoid all living creatures. But we all know that working in an office environment can be quite stressful for introverts. Imagine, you're constantly surrounded by a lot of people on a daily basis, you're expected to interact with others on their terms, leaving you feeling exhausted by the end of the day.
Fortunately, there is a way you can earn a comfortable living from home, where you aren't distracted by the constant noise and interactions of the office. As a result of the pandemic, employers were forced to embrace the work from home culture and allow employees to work from home. Some companies even went as far as allowing staff to work from anywhere since meetings can be conducted via Zoom or Google Meet.
Although not everyone likes to work alone, this is something you don't mind at all. In fact, you might be more productive at home since no one is dropping by your desk while you're in the middle of something important. So whether you're just starting your career or looking for a change of environment, there are plenty of remote jobs out there that suit your personality.
The Best Jobs for Introverts
Now, it's not to say that introverts don't perform well in busy environments or they're afraid to interact with people. It just takes more energy for them to work in those environments for many hours throughout the day. Introverts excel in roles where they are given space to recharge their mental energy and time to get in the zone to focus on the task at hand.
Whether you're looking for an early morning job near you or a part-time hobby that's profitable and pays well, we have the best online jobs you should look into and consider as an introvert.
What job should an introvert have?
An introvert, by nature, often prefers solitary or one-on-one interactions over large group settings and tends to recharge during alone time.
As a result, jobs that allow for deep focus, minimal interruptions, and limited large-group interactions might be ideal. Such roles include writer, researcher, data analyst, graphic designer, software developer, and archivist.
It's crucial to recognize that introversion exists on a spectrum. While tools like the 16Personalities test can offer insights, not all introverts share the same preferences or strengths.
The best job for an introvert should not only align with their social comfort level but also with their skills, passions, and long-term career aspirations. Personal fulfillment and job satisfaction arise from a combination of these factors, not solely from one's introverted disposition.
Is it hard for introverts to get a job?
I won't lie; as an introvert myself, I sometimes feel it's challenging to secure a job.
For both introverts and extroverts, the job-seeking process can present unique challenges.
For introverts, aspects like networking events or group interviews can feel particularly demanding due to their preference for more in-depth, one-on-one interactions.
Some employers might mistake introversion for a lack of enthusiasm or assertiveness. Yet, introverts bring unique strengths to the table, such as deep focus, attentive listening, and thoughtful analysis. These qualities are highly prized in many roles.
It's important for introverts to recognize their strengths and pursue positions that resonate with their nature. As remote and flexible work options become more prevalent, many job opportunities now cater to introverted inclinations.
1. Freelance Writer
Do you like to write in your free time and have a lot of wild ideas in your head that you want to share with the world? Then you need to seriously consider becoming a freelance writer.
Before freelance work became popular, people used to think that being a freelancer means that you don't have a real job. This is complete nonsense because many companies hire and rely on freelancers to help them with new projects that often have tight deadlines.
As a freelance writer, you'll produce written content for a wide variety of clients across numerous industries. You can specialize in writing blog posts on topics that you're interested in, creating ebooks for small businesses, or helping companies with their marketing campaign scripts.
To be a successful freelance writer, you should be able to research content quickly, stringing those ideas together while interpreting jargon for the reader so they don't need to think as much.
Most freelance writers are either paid per project or per word. Entry-level rates can range anywhere between $0.05 to $0.10 per word and as you gain more writing experience and industry knowledge, you can negotiate for $0.15 to $0.25 per word. ​​The average annual salary for freelance writers is $63,213.
It's a fantastic gig for people that enjoy working alone because most people write on their own. If you do have to interact with someone, it is usually directly with the client or editor through emails or text messages.
Another plus is that freelance writers also have the opportunity to set their own schedules. You can work early in the morning or late at night and relax when you want to. This is also a job you can do from almost anywhere in the world. As long as you have an internet connection and a comfortable spot to write, you're all set to go
2. Graphic Designer
Another great online job for introverts is a graphic designer. This role is ideal for anyone that has an interest in creative work while using computer software to bring his or her ideas and designs to life.
A graphic designer is responsible for creating graphics that are commonly found on websites, in videos, and through images. You can find their art in your everyday life – things such as beautiful company logos, attractive marketing materials, and captivating billboards.
To separate yourself from the crowd, you need to be an expert in using photo editing software and stay current with industry changes.
One of the top benefits of working as a graphic designer is that you have an opportunity to be a creator. You can put your own personal style and touch on a project, aligning it with the latest trends to wow your clients. These could be individual customers or large businesses. You are in control of your business as a graphic designer.
3. Online Blogger
There are a lot of individuals who left their traditional 9-5 jobs to become online bloggers. And I'm one of them!
You can read my story of how I quit my job to pursue blogging full-time!
So what's a blog anyway?
Well, a blog is simply a website where you share your knowledge, experience, or story with an online audience. What your blog is about is entirely up to you and what you like to write about.
To earn a stable income as a blogger, you need to really understand what your readers are struggling with and provide solutions to those problems. Whether you have a tried-and-true workout plan to help lose weight fast, meal plans that take the stress out of cooking for busy office workers, or you're a techie that loves to share the best and latest gadgets with others, you can get paid to solve your readers' problems.
As a blogger, you can generate income by displaying ads on your website, partnering up with brands and companies to promote new products, or earning affiliate income from recommending products and services that are helpful to your readers.
Here is an example of the extra income I'm generating on a daily basis from one of my hobby blogs: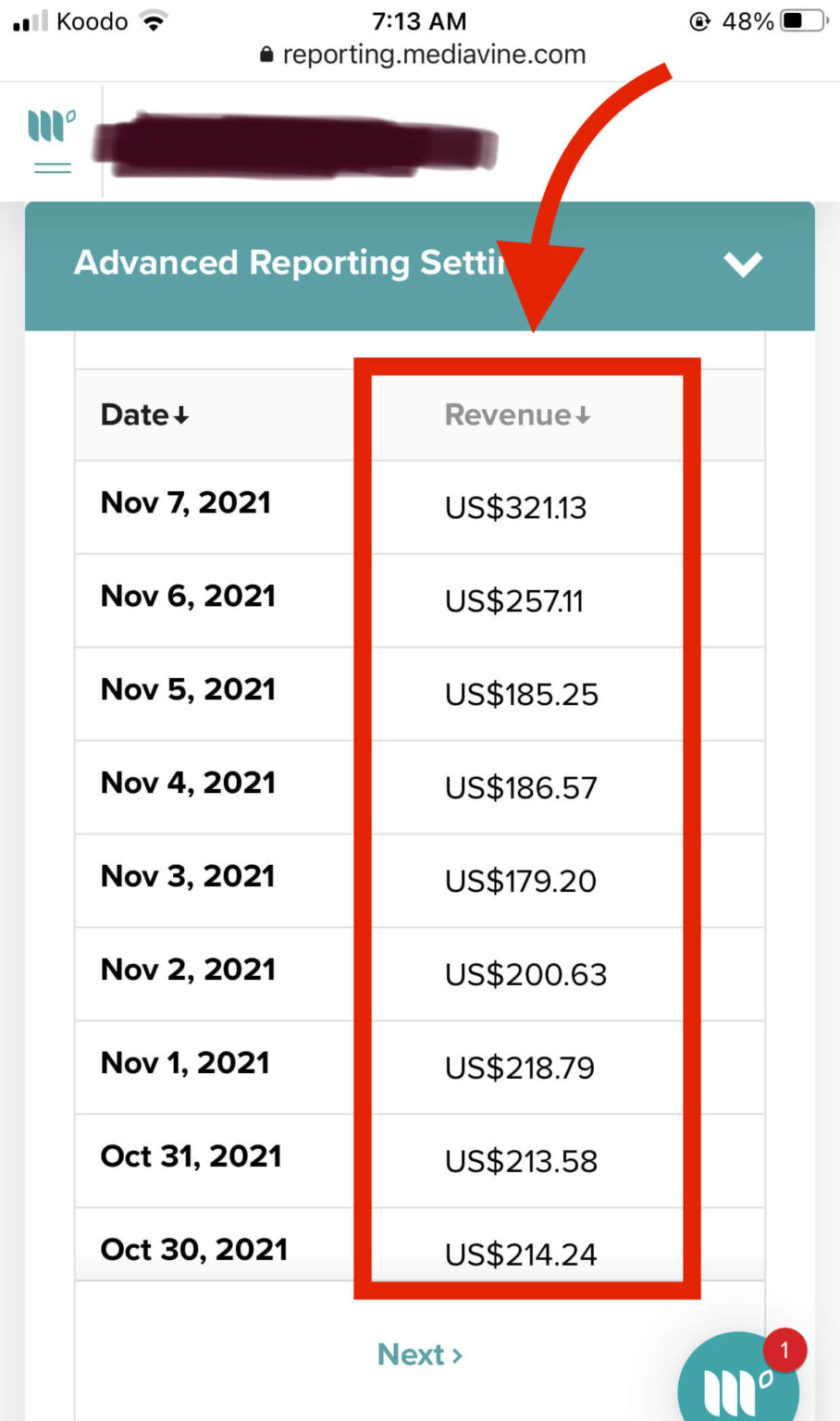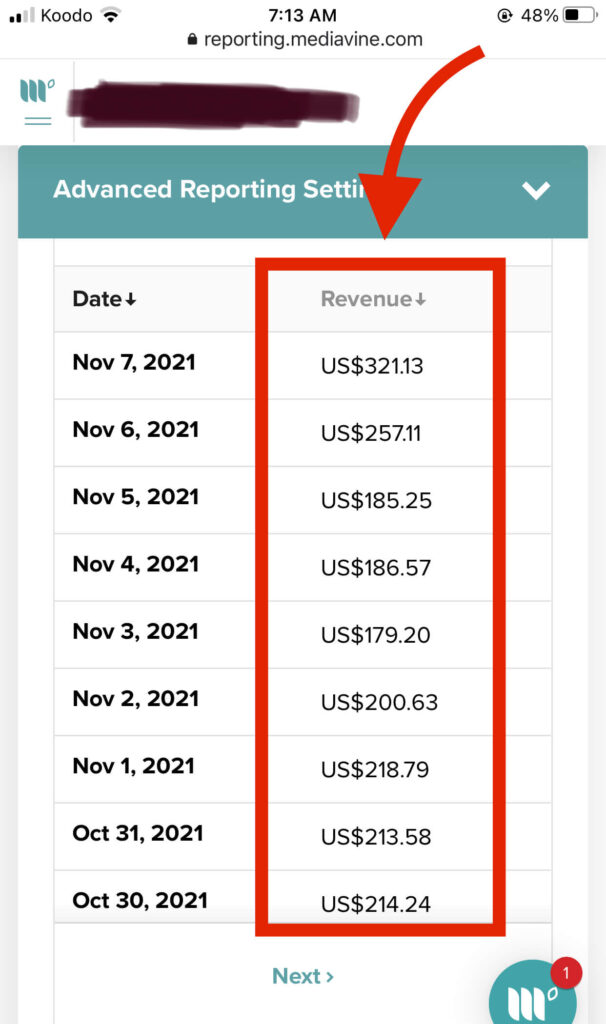 Becoming a blogger is a great job for you if you want the freedom to do whatever you want. You are in total control of your blog. You can also set your own schedule and create content that you love. You can post as much or as little as you want, customizing each post to meet your readers' needs. However, bear in mind that you will need to motivate yourself to keep going because no boss will be there to see if you're working or not.
If you're interested in starting a profitable, then I recommend my tutorial here that will help total beginners like you start your blog from scratch.
I also have my blog income reports here for you to explore if you want to learn how I earn a full-time living online!
4. Video Editor
Have you seen outrageous video clips on YouTube or on social media and wondered how in the world did they do that?
Most of these clips were edited and aren't real!
That is the magic of video editors, my friend.
A video editor takes raw video files sent to them by other people and edits clips to improve the video quality. This could include adding special effects, cleaning up background noise, or lining up video and audio files more accurately.
Virtually all content contains some sort of motion picture and not a single company would let an advertising campaign go live without it being edited first. That's why it shouldn't surprise you that the job outlook for video editors is very strong – it's expected to rise 29% from 2020 to 2030.
To become a video editor, you have to be comfortable working on a computer as most of the work is done via video editing software, like Adobe Premiere. If you choose to work for companies, you can expect to work in editing suites with another editor or work from home and collaborate with other team members remotely.
Video editors also get exposure to cutting-edge ideas in the world of videography, which can be an exciting opportunity for those looking to get in touch with their creative sides.
5. Data Entry Specialist
If you don't mind working with various information and data, then you could look into becoming an online data entry specialist.
As a data entry specialist, you'll be responsible for taking piles of information sent to you, placing it into an Excel spreadsheet, and making the data easier to read and interpret. You should be familiar with cell formulas, be able to enter data quickly and be able to interpret, organize, and summarize datasets for clients.
Most of the job of an online data entry specialist is done through email and spreadsheets, as there is almost no face-to-face communication. You can choose to work by yourself or as a part of a team.
You also have a significant amount of control over your own schedule, provided that you get the job done before the deadline. As long as you can complete the jobs on time, you can work anywhere you want.
6. Virtual Assistant
Being a virtual assistant is another great online job for an introvert. A virtual assistant completes a wide variety of tasks such as setting up schedules, reading through emails and relaying messages to their clients. As a virtual assistant, you need to be able to multitask well, as you will be asked to do a variety of jobs. You also need to have strong typing skills, as the vast majority of the job is going to be done on the computer.
Even though a virtual assistant will interact with the person hiring them, this is usually someone they develop a relationship with. Much of the communication is done through text messages or emails, which is usually easier for an introvert. You can also decide which tasks you want to take on and which tasks you want to avoid.
7. Online Proofreader
In school, we're taught to ask someone else to proofread our papers and essays before submitting our work because there are often spelling mistakes and grammar errors hiding in plain sight.
Grammatical errors and spelling mistakes may seem harmless, but it undermines the writer's work. To prevent this, writers hire proofreaders to help them polish articles prior to publishing.
Proofreaders are responsible for looking at writing assignments and editing them for style, grammar, and spelling issues. A proofreader might be asked to look at documents from a variety of industries. This could include fiction writing, essays, white papers, and blog posts. As a proofreader, you need to have a sharp eye for detail and be able to read through documents quickly. You also need to have a deep knowledge of grammar rules, including AP style.
Working as a proofreader is usually a solitary job. There's not a lot of interaction with clients. Usually, a proofreader will mark up the document and send it back. Furthermore, you get to enjoy flexible hours as a proofreader. While you need to meet your deadlines, you can decide the hours you work.
8. Social Media Manager
Even though social media manager sounds like it is a social job, it's not.
As a social media manager, you'll help companies manage their brand awareness online by helping with content creation, product promotions, and engaging with followers. Luckily, this type of work is performed behind the screen, so you won't have to interact with followers in person. The activities mentioned earlier require more analytical, critical thinking, and problem-solving skills than the ability to be very social with others.
To do well as a social media manager, you need to have a strong knowledge of a variety of social media platforms like TikTok, Instagram, and Facebook. you will need to be on top of the latest trends and find ways to improve customer engagement.
You should also be able to multitask, as some posts may go up in the middle of the night. The ability to interpret metrics related to visitors, likes, comments, and trends will also make you more marketable.
9. Web Developer
You've visited plenty of great websites that look clean and are easy to navigate. On the flip side, you've encountered countless websites that are terrible – too many pop-up windows, hard-to-read text, and bad responsiveness.
A website is simply a collection of texts, images, and videos, but when designed and implemented properly, we end up with a gorgeous interface that helps us consume content easily.
Becoming a web developer requires you to have strong attention to detail as a tiny line of code or even a small typo can crash your program. Being able to stay focused for a long period of time is another important skill you need to become a successful web developer because it takes time to come up with elegant codes.
The demand for web developers is expected to remain high as companies continue to expand their online businesses. The Bureau of Labor Statistics (BLS) reports that the number of web developer jobs will grow by 13% from 2020 to 2030 and the average pay is $77,200 per year.
10. Photographer
Finally, you can also work as a photographer.
The most common way for photographers to make money is to get hired to take pictures at events, like weddings and company events, or photograph product merchandise for retailers. However, another area that photographers are making from home is by selling their photos online.
Photographers can now sell their images as stock photos online at Alamy, Adobe Stock, and Shutterstock. Online businesses are expanding so they need a great number of quality photos for their online shops, product pages, and even blog posts so they turn to stock photos.
Photographers can earn a royalty fee (20% to 50% of the sale price) any time a user downloads your images. While the earnings you get per photo isn't that high, but if you have amazing photography skills and specialize in a certain niche, you can generate a healthy income.
It takes many hours to take the right photos and more hours editing photos to make them stand out. But once it's polished and uploaded onto a stock photography website, you can earn passive income from your photos every time someone decides to purchase your images.
Worst Jobs for Introverts
While everyone dislikes certain aspects of their jobs, introverts need to watch out for certain types of roles. The nature of some jobs requires you to interact with many people for a long period of time, being surrounded by crowds, and have little room for you to be alone and recharge.
Here are examples of jobs that introverts should avoid:
Sales Representative:

Being a sales representative is possibly the worst job an introvert can have. Sales representatives are expected to engage with people and are responsible for developing and maintaining strong relationships with clients and customers. This job is entirely dependent on forming relationships with people you are probably not familiar with.

Flight Attendant:

Even though getting paid to travel around the world sounds like a nice gig, this is not necessarily something that is good for an introvert. Flight attendants are in constant contact with large numbers of people on a plane they do not know. Therefore, you are surrounded by large crowds of people virtually the entire workday.

Stockbroker:

Fortunately, a lot of the duties of a stockbroker have shifted to the online world, but the work environment is stressful and you need to make snappy decisions quickly. If you have ever seen the opening bell of the stock market, you will quickly realize that a lot of brokers are still on the floor literally packed together like sardines.