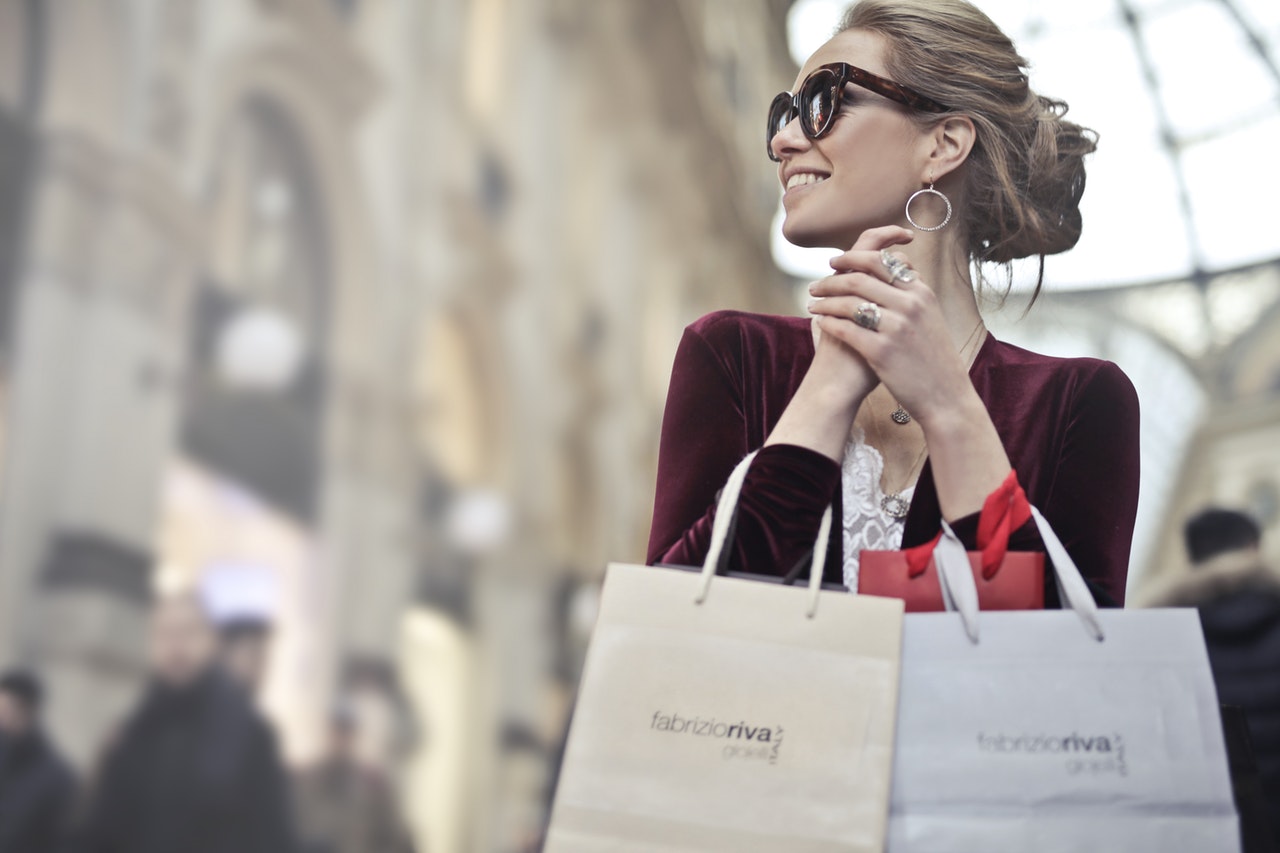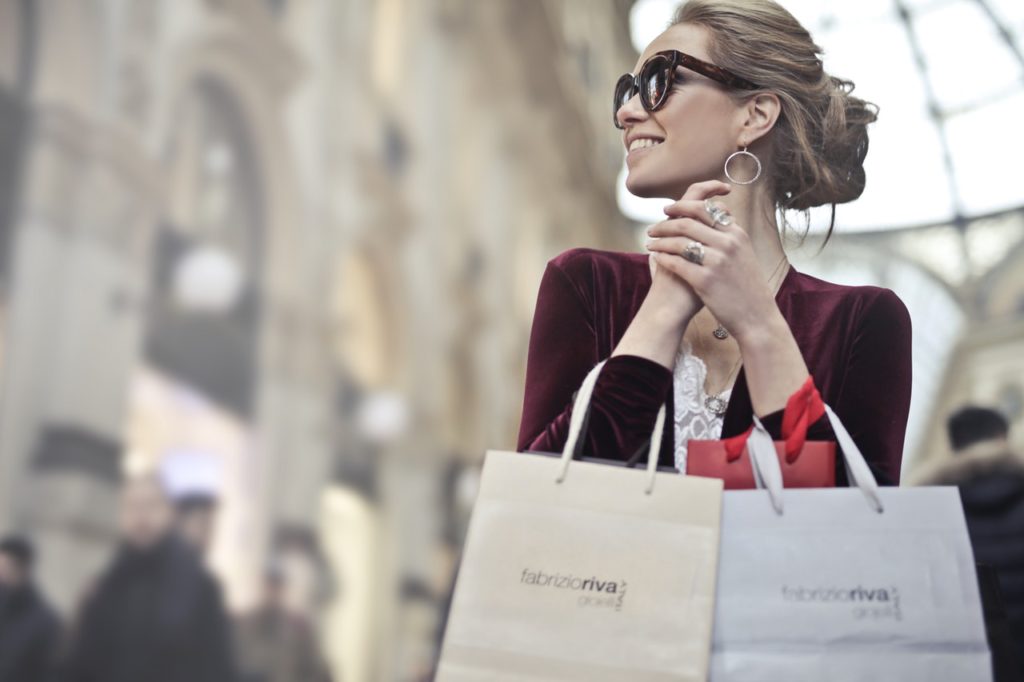 This post may contain affiliate links. Please read our disclosure policy for more information.
How To Stop Buying Things You Don't Need
My family and friends tell me that I'm good with money so they often ask me: "How do you save money?" and "How do you stop yourself from buying unnecessary things?"
That's a very general question that I sometimes find hard to answer because I like searching for ways to make extra money and building some passive income streams to make saving feel a little easier.
However, I could still answer that better when you specifically ask me what things I stopped buying to save money.
So, this is what I realized when I spent some time thinking about my past (unnecessary) purchases…
I saved WAY more money than I could have imagined once I became more mindful and intentional about my spending.
If you follow my blog, you'll know that I'm not a fan of cutting things I enjoy. Definitely not!
Instead, I paid attention to the unnecessary purchases that didn't add any value to my life.
Here are the things I stopped buying to save money and live better!
I want to point out that tip #1 helped my fiancé and I save money without having to cut back on those delicious Starbucks coffee drinks we enjoy! ❤️
On top of that, you can read my story of how cutting cable and HGTV channels made a huge difference to not only my bank account, but my life as well! I honestly didn't expect that coming. 😮
Don't forget to save and pin this blog post here on Pinterest so you can always refer back to this list. This will help you overcome spending so you can finally save more, live more, and become finacially indpendent! 🙂
1. Reduce your spending by earning FREE gift cards to Starbucks.
Okay, so I did not stop buying my favorite drinks from Starbucks!
I'm able to save money and reduce my spending because my favorite money-saving resources like Swagbucks allows you to earn FREE gift cards by watching videos, surfing the web, shopping for things you normally buy, playing games, and completing surveys!
I always get so excited when it comes to redeeming those FREE $50-$100 Starbucks gift cards!
Yep, the small and quick wins make me a happy gal. 🙂
In addition to Starbucks gift cards, I like how they offer other gift card selections like Amazon, Walmart, and more!
This is one of the most well-known and popular surveys and cash rewards program in North America. It's absolutely free to use!
Swagbucks is 100% legitimate and has paid out their members over $321,087,343 to date! I've been a Swagbucks user since 2009 and I recommend them to those who want to earn free gift cards.
You can get a FREE $5 bonus from Swagbucks here just by signing up today. 😊

⭐️ Important: Make sure you verify the email from Swagbucks in your inbox so you can get your FREE $5 bonus and start earning free gift cards immediately!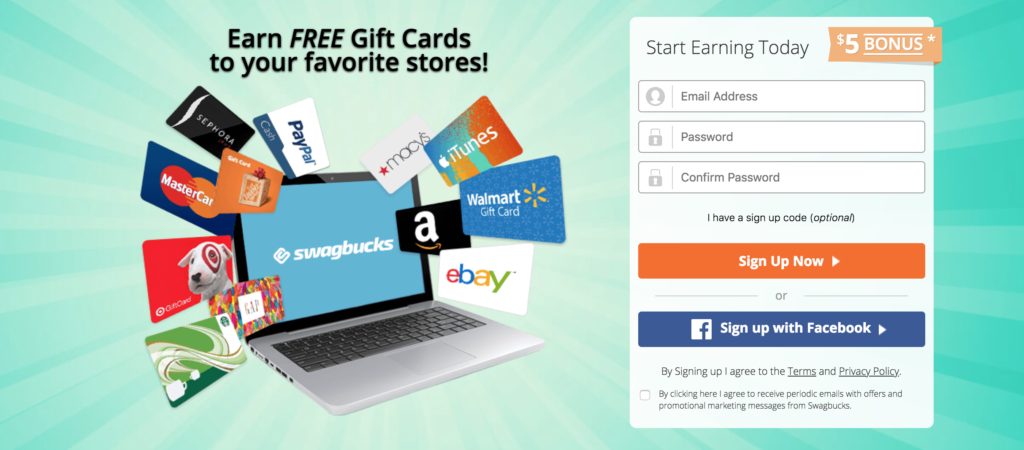 2. Cutting cable helped me make money.
According to this USA Today article, the price of cable service has increased 53% since 2007. The average bill was around $100.98 per month ($1,211.76 a year) in 2017, which is almost two times as fast as inflation.
$100.98 per month? That's no chump change!
Though our cable bill wasn't that high, we still stopped spending $55 per month ($660 per year) because we were barely using the service.
Even when I was using our cable service at times, I would binge-watch my favorite HGTV shows for many hours which led me to feel sluggish and unaccomplished for the entire day!
TRUST ME, once you find more meaningful activities to do during your free time, you'll save money and won't miss cable at all!
How to stop buying things:
After I ditched cable and focused on hobbies that make money, I naturally stopped spending money on unnecessary things within the past year (without even noticing)!
One of my favorite activities to do today is blogging! In fact, since I started a blog, I stopped spending money on unnecessary things and managed to save a TON of money!
Plus, I'm now able to make $20,000+ per month online with my small blog! 💰 Feel free to check out my blog income reports and just imagine what this extra money could do for you.
Could it help you pay off some debt, pay the monthly bills (on time), or perhaps save money for your other financial goals? You can decide! 🙂
⭐️ If you asked me over a year ago, I had absolutely no clue that blogs could make money! I didn't even know what blogs were! You too can learn how this small blog makes money online using Pinterest.

In fact, you can get started with my easy step-by-step tutorial on how to start a profitable blog here.
UPDATE: I have an exclusive FREE Start A Blog 7-Day Email course here that will show total beginners like you how I built my small hobby blog to $120,000 per year in my second year of blogging! I've helped over 10,000 students start their blogs and I would love to see succeed in this too!
In the end, I was so glad to find this perfect alternative to watching TV! 🙂
That brings up my next point…
Do you know how many hours of TV the average American watches per day?
Five hours and four minutes per day!
Geez, that's almost a full-time job according to The New York Times!
Don't get me wrong, I'm not saying that watching TV is bad.
Just too much of it makes you become sluggish and unproductive according to a Forbes article I read. That's exactly why I watch less TV these days!
BTW, I'm not saying you have to cut cable. I personally made the decision to get rid of it because I really enjoy blogging (and making extra money from the blog) during my spare time.
3. I stopped buying paperback books on Amazon!
During my college years, and even a few years after I graduated, I loved buying stuff on Amazon and spent $15-$20 per month ($200 per year) on the best-selling finance books.
Some books were unnecessary purchases since I haven't read them and they're collecting dust as I speak.
Overall, I don't have a huge library of books lying around my place, but it's enough to say I wasted money, so I stopped buying books on Amazon to save money!
🌟 SAVING MONEY TIP: If you like buying books or shopping on Amazon, you can earn FREE Amazon gift cards by taking easy surveys with legitimate resources like Survey Junkie here.

It's free to use sign up and you can start earning free gift cards immedilately toaday! I personally like using it redeem $20 in FREE Starbucks and Amazon gift cards each month!

On top of Swagbucks, I really like using this free resource to help me save extra money each month. 💵💸
4. Eating out too often.
Before making trips to the grocery store, we used to dine out for breakfast, lunch, and dinner almost every single day! When we reviewed our past bills, we were spending over $20,000 on food each year.
I know you might be reading this and thinking: "What??? That's insane. Impossible!"
We even asked our friends and coworkers to add up their annual food costs (groceries, takeouts, restaurants, drinks, snacks, etc.) and they were shocked at how much they were spending! 😦
So, before you jump to conclusions, here is a breakdown of our personal food costs NOT including snacks, special drinks, or appetizers!
I even DOWNPLAYED our own numbers just to not scare you away! Trust me, once you pull out your receipts, you'll be SHOCKED at how much you're spending on a daily basis! Numbers DON'T lie!!!
UPDATE 2022: This table reflects prices in 2022 whereas the other table reflects prices from 2018.
Breakfast & Tea
Lunch
Dinner
Total
Monday
$8.00
$13.00
$15.00
$36.00
Tuesday
$8.00
$13.00
$15.00
$36.00
Wednesday
$8.00
$13.00
$15.00
$36.00
Thursday
$8.00
$13.00
$15.00
$36.00
Friday
$8.00
$13.00
$15.00
$36.00
Saturday
$8.00
$20.00
$50.00
$68.00
Sunday
$8.00
$20.00
$50.00
$68.00
Weekly Total
$56.00
$105.00
$155.00
$316.00
Yearly Food Cost Per Person
$17,472.00
Yearly Food Cost Per Couple
$34,944.00
This table below is using 2018 prices, so you can probably see how much they have gone up in the last 4 years. Inflation sucks!
Breakfast & Tea
Lunch
Dinner
Total
Monday
$5.00
$10.00
$12.00
$27.00
Tuesday
$5.00
$10.00
$12.00
$27.00
Wednesday
$5.00
$10.00
$12.00
$27.00
Thursday
$5.00
$10.00
$12.00
$27.00
Friday
$5.00
$10.00
$12.00
$27.00
Saturday
$5.00
$12.00
$35.00
$52.00
Sunday
$5.00
$12.00
$30.00
$47.00
Weekly Total
$35.00
$74.00
$125.00
$234.00
Yearly Food Cost Per Person
$12,168.00
Yearly Food Cost Per Couple
$24,336.00
It's insane because we thought we were just "living a normal life." That's actually quite common when you live in an expensive city.
After realizing how much money we were wasting, we started packing our lunches and making meals at home.
Today, we balance eating in and going out. To be honest, we enjoy this lifestyle much more because we start to appreciate the foods we eat when we go out to special restaurants!
I highly recommend you to review your personal food costs to see how much you're spending as well! You might be shocked yourself but the numbers don't lie!!!
According to this CNBC article, the author writes: "It's easy to start from a $10 salad one day and end up with a $30,000 credit card tab a year later. In fact, it's becoming common."
UPDATE: FYI, that "$10 salad" from 4 years ago is probably going to cost you $15 today hence racking up your credit card debt even higher nowadays!
This is exactly how I felt throwing money away at restaurants and takeouts… 🙁
The $5 Meal Plan!
If you don't know how to meal plan, or the idea sounds too overwhelming, I highly recommend this $5 meal plan service which will help you save time and money! 🥙🌮
This is simply a weekly meal plan service that aims to make your life SUPER easy and stress-free!
For only $5 a month, you'll receive a delicious meal plan that costs less than $2 per meal. Stop dining out often and start saving AT LEAST $400 every month per person!
Again, my fiancé and I saved over $11,000 in a year when we reduced our food expenses!
If you're not sure whether this meal plan service is right for you, they offer a FREE 14-day risk-free trial here for you to test out.
They're very serious when it comes to customer satisfaction. So if it doesn't work out, you can cancel at any time without ever spending a cent. Absolutely no questions asked!
With that said, we stopped dining out so often to save more money!
5. I stopped buying too many clothes and created a capsule wardrobe
I can't deny the fact that I used to be a sucker for buying a lot of unnecessary clothes.
I would be lured into sales thinking that I was saving money, but in fact, I was spending more than I should according to what I saw on my credit card bills. I had no clue that I was spending on average $400 to $500 per month on clothes, shoes, and accessories. The reality is I didn't even end up wearing half of them because I kept going back to the timeless pieces that I loved and felt most comfortable in.
As a result, I created a capsule wardrobe and downsized my closet to only 30 to 40 high-quality pieces. Surprisingly, I am able to mix and match every single item because I stuck to timeless pieces with mostly neutral colors. By doing this, I didn't have to buy clothes for many years unless I wanted to replace an item that was worn or swap out an old pair of old jeans with a different cut that's more current today.
Overall, investing in a minimalistic capsule wardrobe allowed me to save $500 per month because I didn't even have to buy any clothes for many years!
6. Impulse buys at the grocery store (this is more than you think).
After we stopped spending on unnecessary things and reduced takeout and restaurant expenses, we started making trips to the grocery stores more often.
My fiancé is the one who loves to shop for groceries and on most days, he would walk into the store with no plan and buy on impulse. BAD MOVE!
Most of the food went to waste because we were never able to finish it before the expiry date. To fix the problem and save money, I made it a habit for him to write down the items we need (and the stuff we actually eat) with this cute printable I made.
💵 Need help with budgeting and mastering your money?
Download our fail-proof budget printables that can help you save money like a pro!
My fiance and I were inspired by Gail Vaz-Oxlade's money makeover shows and that's how we learned about her clever budget strategy.
Having that said, we followed her budgeting strategy and that's how we were able to build wealth and save over six figures.
To help you master your savings, we created our version of her fail-proof budget plan just for you!
In this budget kit, we included a monthly budget tool that keeps track of all your income sources plus expenses. We also made these pretty weekly printables that will keep your budget and savings on track.
These free printables were made to give you instant results to boost your confidence in your financial journey.
This budget kit is only exclusive to my subscribers so you can grab your FREE copy here!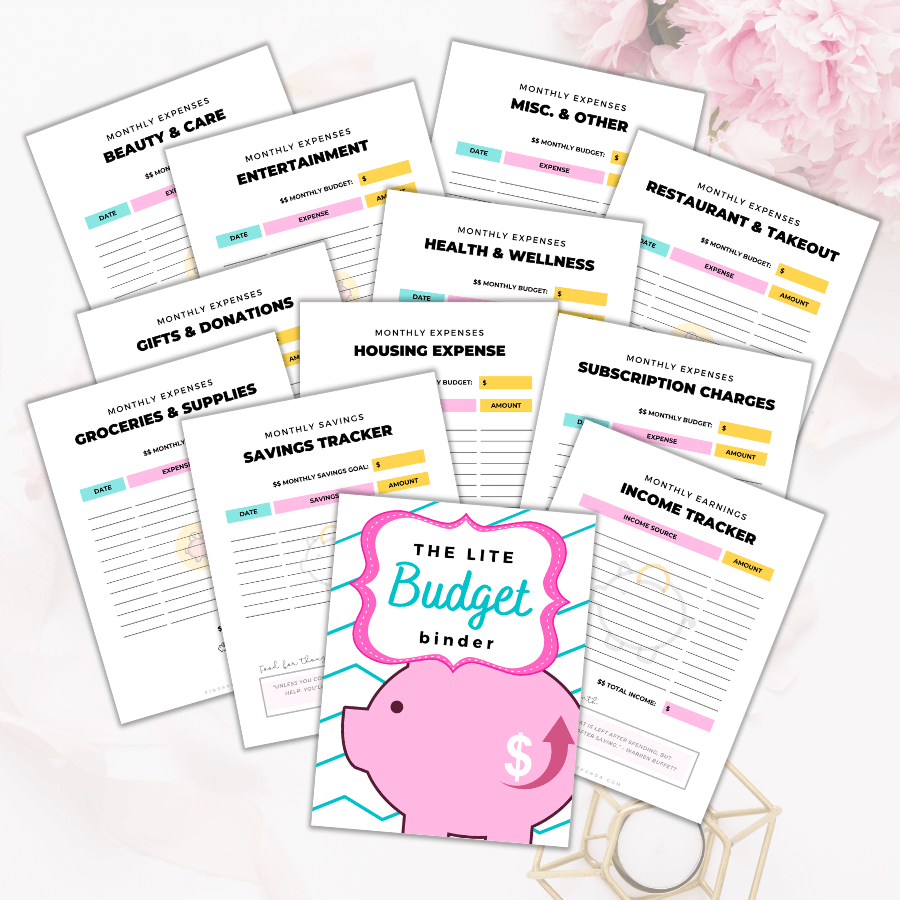 Read also: How To Save $1,000,000 in 10 Years (Without Winning The Lottery)
7. Overbuying makeup and beauty products.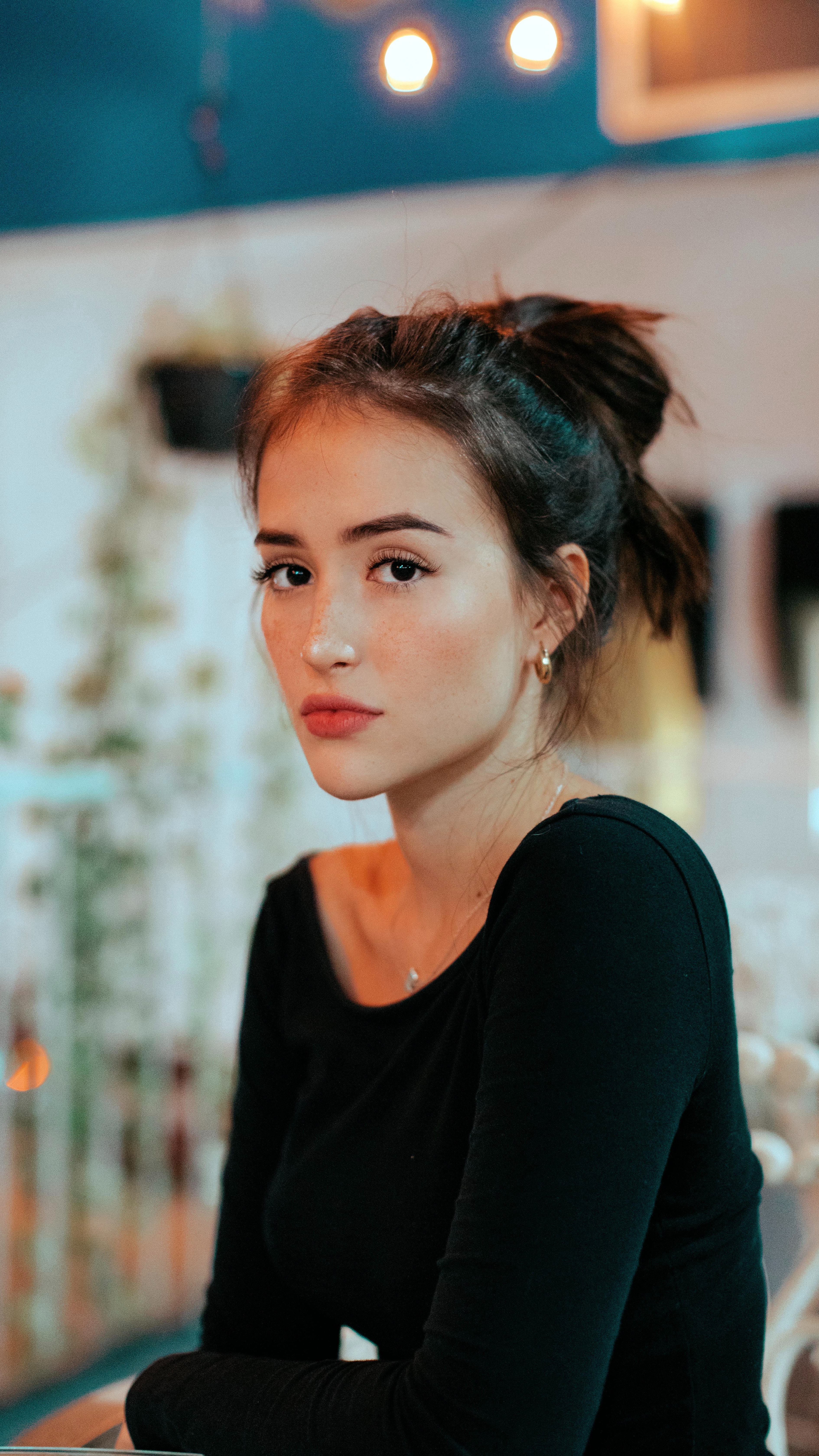 To save money, I stopped buying so much expensive makeup and other products from Sephora and high-end department stores.
I'll admit that this wasn't easy at first. But I was serious about saving money so I bought less and less of their products by only sticking to a few expensive ones that I absolutely LOVE!
Generally, I splurge on expensive foundation and skincare because they go directly onto the skin (plus I look for ones that aren't filled with toxins that are harmful), but I started using other alternatives for some products that aren't as important to me.
For example, I spend very little on mascara like this one here
. This is SO much more affordable and it works just as well as expensive ones! 😲
🌟 PRO TIP: When I do spend, I would take advantage of money-saving resources like Rakuten to get FREE money back on my purchases from Sephora along with other stores I usually shop at. I really LOVE Rakuten and I always recommend them to my family and friends! It's 100% FREE to use too! 💵

👉 Check out my honest Rakuten review (plus get a FREE $10 bonus). This covers a quick tutorial on how you can save money on your day-to-day purchases at over 2,000+ stores WITHOUT putting in effort. NO gimmicks at all!
I still look the same and never felt any prettier by buying more makeup. The only difference is I save hundreds of dollars by being more mindful and intentional with what I buy.
With that said, I choose to save money so that I could invest in stocks which gives me capital returns. 🙂
Related post: The Top Secret Places To Get FREE Money: Are You Missing Out On $5,000?
8. Travel-sized products.
Yes, I stopped buying convenience to save money.
I admit they're cute and all, but I couldn't stand how little product I was getting for the price I was paying. In the end, I couldn't justify paying more for "convenience" so I went for these reusable travel bottles
to save money.
You know that ready-to-go travel-sized products are limited in selection and brand, so why settle?
9. Magazine subscriptions.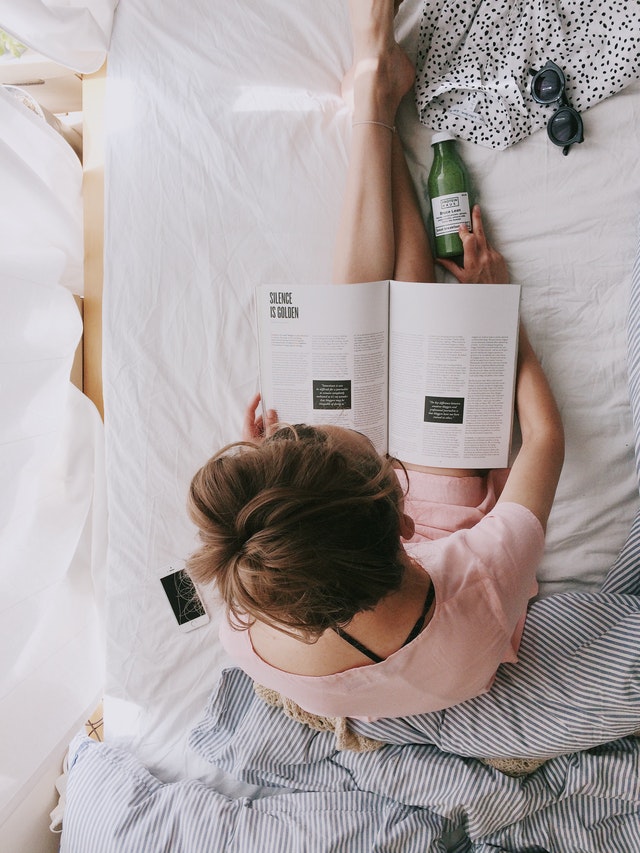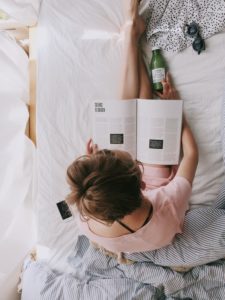 I went through a phase where I was obsessed with home décor so I signed up for magazine subscriptions to get inspiring ideas.
And this is what I realized…
There wasn't a lot of great content in those magazines.
They didn't offer solutions for decorating my home on a budget. Instead, they were only filled with gorgeous pictures (or should I call them ads) to lure me into buying their really pretty furniture products. I honestly go crazy over stuff like that… 😱
Well, instead of buying brand new solid wood furniture like that, I soon learned that I could flip my own to either save money or make extra money like the image of my work I show below!
Not only was I wasting money on magazine subscriptions, but I was also wasting money on home décor products that I didn't need.
To think of it, I was paying to look at ads, which encouraged me to spend even more!
To fix this problem, I discovered Pinterest and Home/DIY Bloggers that provided budget-friendly solutions to help me save money! Gosh, why didn't I think of that sooner?
10. Knick-knacks/doodads (the compounding power of $1 saved). 💵 🔜 💰💰💰
It's those "cute" random objects (ornaments, toys, notepads, or things with a cute character… Hello Kitty, anyone?) that stops us from saving money!
If you've been at the Forever 21 checkout aisle, you'll know exactly what I mean! I know that they're irresistibly cute, but let me tell you something…
Being broke ain't cute, girl!
When I went through a de-cluttering phase, I was surprised at how much money I wasted!
Again, a few dollars here and there adds up to a bunch of crap that doesn't add any value to your life!
I could've saved for an emergency fund, a nice vacation, something I truly appreciate and love, or a contribution to my investment account.
💰 PRO TIP: Treat every dollar you save and invest as a "worker" that can grow into more dollars (i.e. more workers). The trick is to have more of your "money work for you" so you can watch your savings grow without having to lift a finger. That's the power of saving money with compound interest and it's how people become a millionaire from nothing.
Going forward, when you're about to buy a knick-knack that costs $5 to $10, ask yourself whether you're willing to give up 5 to 10 "workers" who could potentially create more workers for you.
This process compounds into something BIG and could leave you with a ton of money saved (without you even realizing it)!
My fiance and I have been slowly saving and investing our money for years. As a result, our investments grew exponentially to more than what we could have imagined!
Readers, before you buy anything, do yourself a favor and ask: "Does this add any value to my life?"
It not, don't buy it and you'll save a ton of money!
Remember, each dollar you save and invest is a "worker" you keep. That "worker" can magically make money for you. 🙂
Over to you — What about you? What things did you stop buying to save money? To add more money to your bank account, don't forget to check out the best places to get FREE cash below!
👉 Get FREE cash here! 💵 💵 💵
Are you new to my blog?
If you follow me, you'll know that I'm all about saving money and making money.
Below are some of my favorite sites and resources that may help you! The best part is that they're all FREE to use!
American Consumer Opinion (ACOP): This company has over 6 million members who get paid to answer surveys online. I use this free resource as a fun way to earn a little extra cash. Each survey is easy and takes less than 10 minutes to complete.
They ask really simple questions in the form of multiple choice such as "Which soda brand do you drink"? Or "Which of the following fast food chains are your top choices to go to for a burger"?
👉 Sign up for ACOP for FREE and start earning extra money today! Signing up only requires your e-mail, so it's super fast and easy! 💵 💵 💵
MyPoints: You can earn FREE gift cards to your favorite stores or FREE cash just by watching videos, taking surveys, shopping online, reading e-mails and more. MyPoints has paid out their members $236,000,000!
🌟 Sign up for MyPoints here for FREE and get a $5 bonus immediately when you take 5 surveys! 💵

⭐️ Important: Don't forget to verify the email from MyPoints in your inbox so that you can redeem your bonus!
Related post: The Best Paying Online Survey Sites To Join For FREE Today (Earn up to $50 per survey)!
Drop: My fiancé and I use this FREE Drop app to rack up cash rewards on our everyday purchases. I love how this app allows us to combine their offers with other cash-back rewards and store promos. That's how we get the most cash back! 😉
Rakuten: You get FREE cash just for shopping at over 2,000 of your favorite stores. This includes Walmart, Macy's, Apple, Kohl's, Target, eBay, and so many more! I use Rakuten to save over a few hundred dollars per year just for shopping for the things I normally buy.
🌟 Sign up for Rakuten here and get your FREE $10 bonus after making your first $25 purchase through Rakuten. You will LOVE Rakuten! ❤
Here's my #1 tip to stop buying and save more money!
Up to this point, you've read about the things I've stopped buying to save money. I have to admit that saving money can feel a bit restrictive at times especially when you have a low income (trust me, I know how this feels!). But life doesn't have to be that way if you're willing to put in a bit of effort to make extra money. That's exactly what I've been doing and I would love to help you!
There's a limit to how much you can save, but there's no limit to how much you can make.
To give you some money making ideas (so that you could save more money comfortably), I wrote these posts to help you reach your fullest earning potential — most of them require little to no experience. I sincerely hope these articles help! Dive in!
Enjoyed this post? Don't forget to pin it and follow me on Pinterest! 🙂