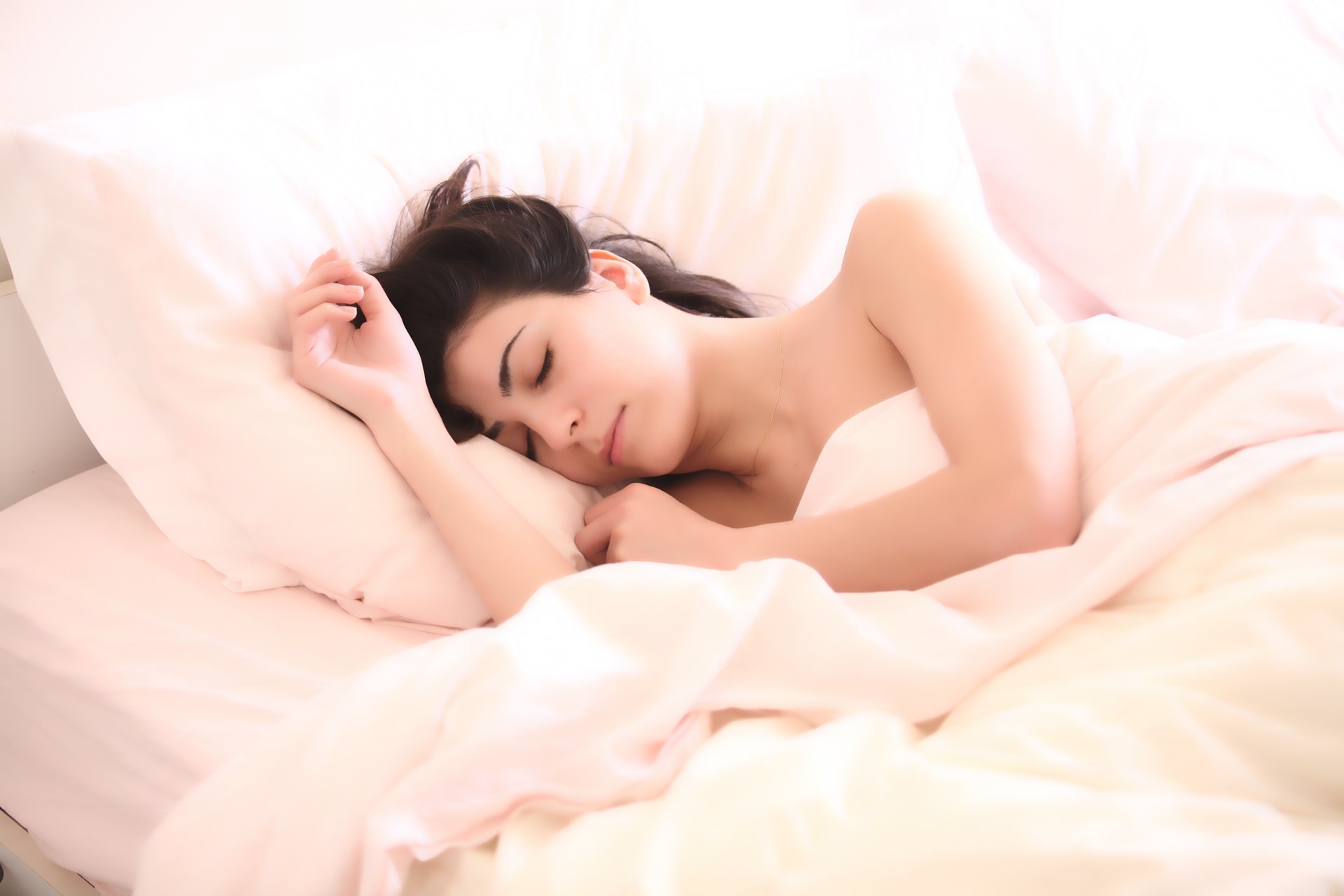 We will receive a commission if you make a purchase through our affiliate link at no extra cost to you. Please read our disclosure policy for more information.
Passive Income Jobs From Home
We all want passive income so that we can stop working!
Or maybe you don't want to stop working. Perhaps you want to learn how to generate passive income while working a full-time job.
Ah, yes.
Generating passive income and making money while you sleep is what everyone dreams of.
Just imagine how your life would feel with multiple streams of passive income!
Sounds pretty impossible and far-fetched, doesn't it?
I hear ya…
For many years, I was constantly daydreaming about the day I could quit my job and live off passive income.
I've been scouring the internet for information on how I could passively make money online so I could quit the job I dislike.
I've even tried taking surveys online with free legitimate resources like Survey Junkie for some extra cash. Though I really like earning an extra $20 to $50 per month by taking surveys, which is great for extra spending on things like food, groceries, and gifts, it's not enough to build my savings to invest in real assets that could help me reach financial independence.
So, when I first started my blog, I wrote a motivational post, This Quote By Warren Buffett Will Inspire You To Become Rich. It was one of my first heartfelt posts that describes how I (and most of you) feel having to work for someone every single day…
For the rest of your life…
Eek!
I'm sure most of you can relate, right?
I honestly couldn't bear the thought of clocking in and out of a job every single day. That's when I started looking for passive income ideas to make extra money. My goal is to earn enough so that I can quit my job one day.
If you don't find a way to make money while you sleep, you will work until you die — Warren Buffett
Related content:
How to make passive income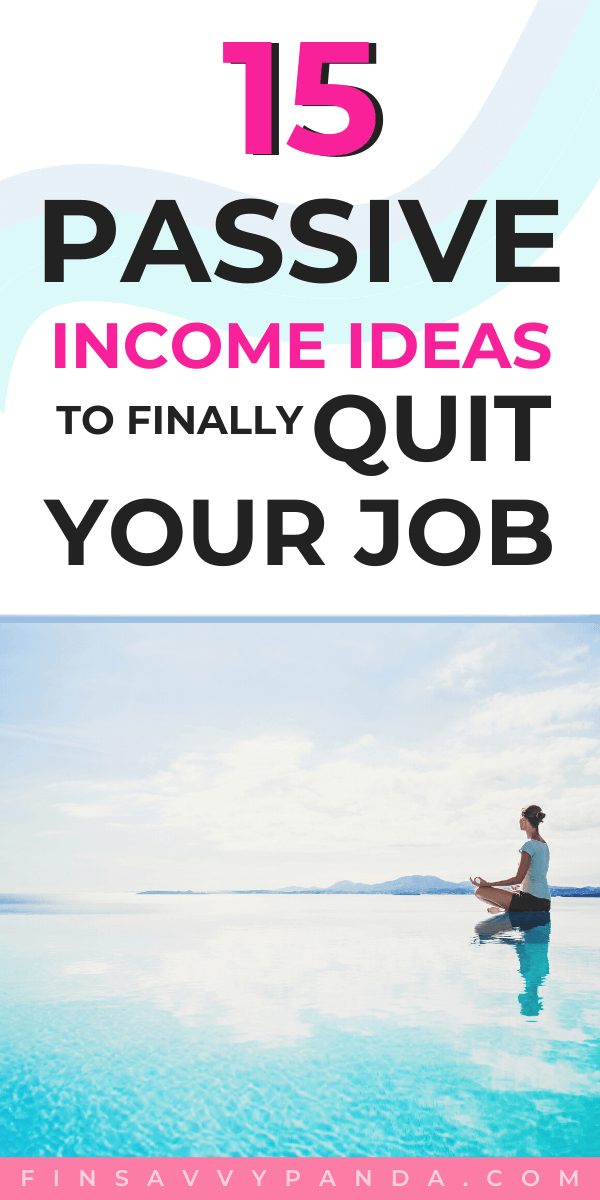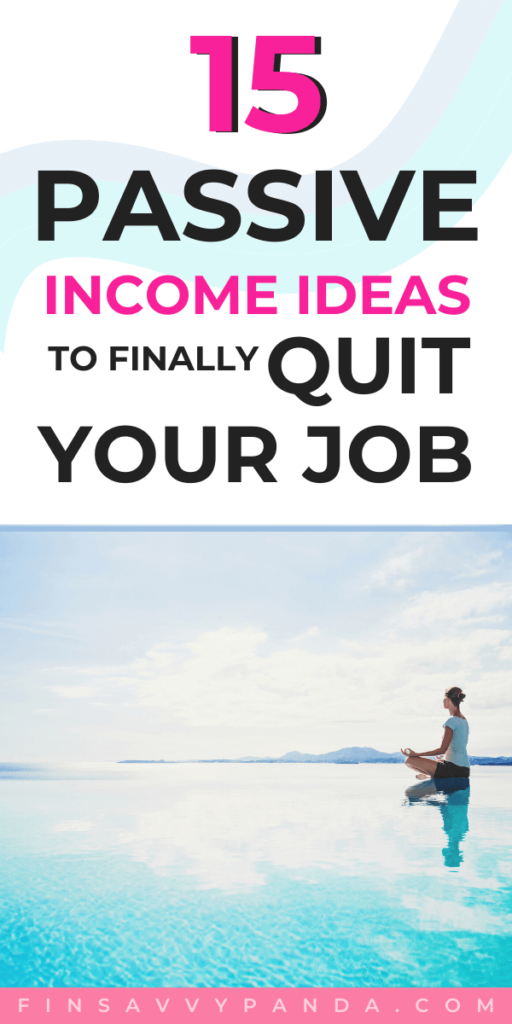 After following Warren Buffet's wisdom and reading inspirational books like Rich Dad Poor Dad by Robert T. Kiyosaki, I was even more motivated to pursue the idea of passive income and quit my job.
They are right when they say we don't have a lot of time within a day to work for money.
Instead, we need money to work for us so that we can free up our time to do things that actually matter to us. That includes spending more time with our family and friends. Because let's face it, life is short…
You can relate, right?
After working for 8 years, I am starting to see that there's more to life than just a job in a toxic environment filled with politics. For many years, I've been working at building a diversified income stream so that I could say bye to the 9-5 grind.
I want to be able to help you too!
It won't be a walk in the park, but with hard work and effort, it's very possible for you to create passive income streams that will allow you to free up your time and eventually achieve financial freedom. You just need to choose something that works for you.
Examples of passive income
From my extensive research, I am SUPER excited to put together this list of passive income ideas for you.
Today, I'm sharing 16 passive income ideas that you need to try!
One of my favorites is #2 because almost anyone can start at a very low cost with NO experience required! 🙂
1. Get out of debt first
Here's the first and best advice when you're getting ready to make money while you sleep.
Do you still owe interest on credit cards and student loans? The quicker you pay back those pesky loans, the sooner you can start generating passive income.
Think about it.
Every month, you're making $100, 300, $500, etc. debt repayments to your lenders who are making a killing off of you. Wouldn't it be nice to allocate that same $100, $300, $500, etc. into investments that PAY YOU passive income?
Getting out of debt will free up a chunk of cash for you to put towards investments that generate passive income and/or growth returns. You can learn how to get out of debt fast here.
2. Start a blog that makes money!
UPDATE: On top of making money with affiliate marketing (which I talk more about in my next point), I am also earning a pretty nice passive income stream with display advertising on my blog! This blog has been passively making over $1,300 per month with display ads alone.
Here's proof from one of my screenshots: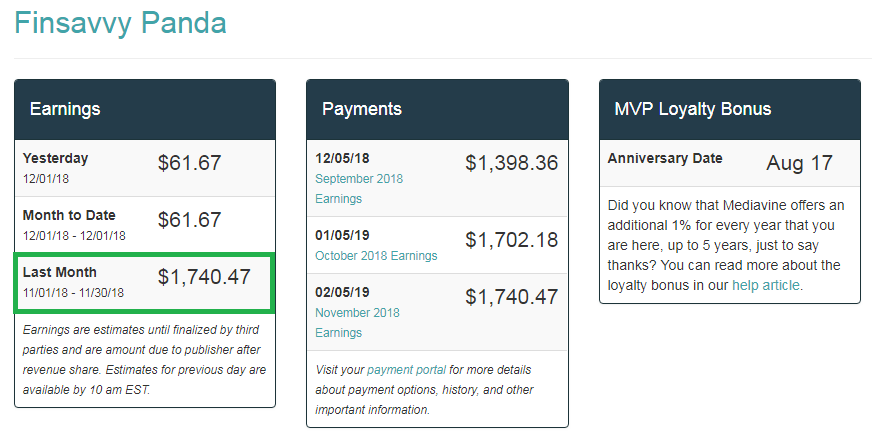 Again, I never thought this would be possible and I'm still really shocked!
I was able to build this blog while working a full-time job, and I want to tell you that you can too!
If you're interested, you can follow my easy step-by-step tutorial on how to start a blog here.
You can also check out my very honest blog income reports where I log my blogging journey to show others that earning a passive income with a blog is possible! What I learned over the year is that you don't need to be the best writer nor an expert in what you blog about!
As a beginner, I made my first $500 per month immediately after implementing everything I teach in this FREE 7-day e-mail course. In this course, I teach beginners like you how to start your blog and launch it the right way so you can earn your first passive income online!
Blogging makes a great part-time income idea while working a full-time job!
3. Earn money with affiliate marketing (how I earned over $40,000)
One form of passive income is earning money with affiliate marketing.
This concept is very new to me and it's something I've been looking into because the idea is so intriguing!
Of all passive income ideas, this one catches my attention and it's what I've been working on!
First of all, what is affiliate marketing?
If you don't know, affiliate marketing is just referring products that you love and/or believe will add value to your audience. After they make a purchase, you earn a commission at no extra cost to your reader or audience.
There are tons of affiliate programs that allow you to earn a commission by promoting something you're already using and/or believe will add value to the person you're referring to.
For example, you'll see that I'm always promoting one of my favorite books from Amazon, Rich Dad Poor Dad because it's a very inspiring book I love that has completely changed my life!
Aside from good books, there are many products you can promote from Amazon Associates which is free to join.
If you want to learn more about affiliate marketing and how it works, I recommend starting a blog first (which only costs less than $3 a month) because this is how you can start recommending products on your blog. This could earn you a good passive income when you apply the right affiliate marketing strategies.
Here is a screenshot of two affiliate programs that I earn passively with my blog $40,102.36, and $1,385.70.
This something I never thought would be possible but here is proof that creating a blog can help you earn monthly income from home!




Start your blog so you can get started with affiliate marketing!
Are you a total beginner and don't know where to start? Join my FREE 7-day e-mail course where I will teach beginners like you how to start your blog so you can get started with affiliate marketing right away!
I would also like to mention that this course is NOT a get-rich-quick scheme! I'm not here to sell anyone a dream. I will reveal the initial steps I took (along with some honest truths about my journey) that helped me get to where I am today with this blog. Sign up and I'll show you how I earn over thousands of dollars using affiliate marketing!
This is the course I wish I had when I first started my blog! 🙂
4. Rent out your stuff
This next passive income idea is pretty cool…
What if I told you that you could earn up to $1,000 every month by renting out your stuff? Fully-insured as well!
Yes, such a thing exists and Fat Lama can help you with that (available in both the US and UK)!
This is what they call the "Airbnb for stuff".
There are many people looking for things to use without having to pay full price for the item. That makes sense because, why would anyone want to pay for things that they use occasionally?
Floor sanding machine, anyone? That was literally me a few years ago when I was looking for a machine to tackle on a DIY project!
This is where you can add value by turning the stuff you own into an income-producing asset!
For example, you can rent out the following items and make some passive income:
DIY equipment
Household tools
Luxury outfits and handbags
Drones
Camera
Video games
The list goes on and on because you can literally rent out almost anything you wish.
5. Make passive income while shopping
Yes, it's true. You can earn passive money by shopping for the things you normally shop for. Here are the programs and apps I love and recommend using. If you don't sign up for them, you're seriously missing out! And oh yeah, it's FREE to sign up for and use!
Ebates – This site has almost all the stores you shop at! That includes Apple, Nike, Adidas, Macy's, eBay, Walmart, Staples, Expedia, and I'm going to shut up now because there's WAY TOO MANY! With that said, you can earn up to 30% (or even more) on the things you already buy online.
🌟 Sign up here for your $10 welcome bonus after making your first $25 purchase through Ebates.

If you live in Canada, use this link to sign up for your $5 bonus.
Related post: Check out this easy tutorial to learn how to use Ebates
6. Invest in index funds or exchange-traded funds
One of the easiest and best ways to build passive income and make money while you sleep. I say it's relatively easy because you don't require a large amount of capital to start investing. As long as you have a steady income from your day job, you're ready to invest in the stock markets through an index or exchange-traded fund (ETF).
Ok, you might be wondering what is an index fund.
Here is a definition I pulled out from Investopedia:
An index fund is a type of mutual fund with a portfolio constructed to match or track the components of a market index, such as the Standard & Poor's 500 Index (S&P 500). An index mutual fund is said to provide broad market exposure, low operating expenses and low portfolio turnover.
And now you might be wondering what is an ETF. I didn't like Investopedia's definition, so I'll put it in my own words…
Like a mutual fund, an ETF owns and tracks the underlying assets (in our case, a bunch of company stocks such as ones in the S&P 500 index). Unlike an index fund, an ETF is listed on the exchange such as NYSE so it trades exactly like a stock. You can actually think of it as a stock that holds many company stocks.
Related post: ETF Investing For Dummies
How to invest in ETFs.
Depending on your tolerance for risk, you can choose from growth funds to funds that pay higher dividends. The latter is considered more passive because funds that pay higher dividends are paying you a consistent stream of income every quarter, month, or year.
I won't dive into the details of each type of fund because that's out of the scope here — especially for those who don't really care about the details. 😉
So, if you're not into DIY investing, but at the same time, you don't want to hire a mutual fund advisor (who will rip you off with their super high fees), I highly recommend using Wealthsimple.
Wealthsimple is a well-established robo-advisor that is available in Canada and the U.S. When you sign up, Wealthsimple will ask you a list of questions. Based on your answers, they will invest in the appropriate funds that match your profile. It is interesting to note that their investment approach uses a Nobel Winning Prize strategy created by Harry Markowitz. This strategy is called Modern Portfolio Theory and it focuses on minimizing risks and maximizing returns.
7. Invest passively using your spare change
Mobile investing is becoming more popular every day and for good reason. One well-known micro-investing app is Acorns, which makes it easy for anyone, especially beginners, to start investing. This feels pretty passive and all you need is a little bit of spare change!
The app rounds up purchases made with linked credit or debit cards to the nearest dollar and invests the difference into a portfolio of Exchange Traded Funds (ETFs). What an easy and passive way to save money! Instead of saving spare change in a jar or piggy bank, it goes into your Acorns account which helps you compound your low-effort savings!
Investing your spare change can be a great way to start saving for the future! In fact, my friend, Peter from Dollar Sanity has this post about the best Acorns Promotions and he tells you where you can sign up for a $10 bonus using a special referral code!
8. Invest in dividend stocks
Another relatively easy way to start your passive income journey is to invest in companies that pay dividends.
In simple terms, when a company such as Home Depot makes money (i.e. their earnings), they will distribute those earnings in the form of dividends (monthly, quarterly, semi-annually, or annually) to shareowners who invested in their stock. Dividends can be issued in terms of cash, stock payments, or in another form of payment. Either way, investing in dividends is a great way to build a passive income stream that will allow you to quit your job one day.
Note, however, not all companies pay dividends. For example, Amazon does not pay their shareowners any dividends because they still consider themselves a growth company. With that said, when you invest in a company like Amazon, you are looking for growth returns instead of dividend income.
For more information about passive dividend income, visit Tom @ Dividends Diversify where he speaks passionately about dividend investing. HINT: It was one of his secret weapons to quitting his job and retiring earlier than the average Joe. 😉
9. Invest in REITs
Real estate investing generally requires more capital upfront compared to stock and index investing, but it's still very possible to build a passive income stream without having to own the entire strip of residential properties.
If you want to start making money from real estate without having to invest a lot of capital, there are many ways to achieve this. One way is through REIT (real estate investment trusts) investing.
According to Fundrise, an estimated 70 million Americans invest in and own shares in REITs. REITs give you the opportunity to invest in a portfolio of real estate. That generally includes commercial real estate such as offices, apartment buildings, shopping centers, warehouses, and hotels.
Similar to stocks, you can invest in a REIT through ETFs (exchange-traded funds). And similar to the ETF indexes that I mentioned earlier, REIT ETFs are also listed on major exchanges and trade like a stock. For example, here is a list of five popular REIT ETFs in the U.S.
In addition to the potential for moderate capital growth, REITs offer high dividend yields which make them great for passive income. The added benefit of investing in REITs is your exposure to real estate without hearing your tenants cry all night.
All of this may sound appealing, but it's crucial to know that REITs, like other investments, are not risk-free!
For more information, here is a step-by-step guide on how to invest in REITs.
10. Invest in rental properties
As I mentioned above, you can form passive income from real estate without physically owning a property by investing in REITs.
But, if you're interested in becoming a landlord, you can consider earning passive income through physical rental properties. That's if you don't mind hearing your tenants cry once in a while, LOL!
After being homeowners and landlords for a few years, my fiance and I decided to invest in a second property.
A few years later, we invested in a duplex as a way to build equity and earn some extra income.
Now, I'll be honest here. This isn't 100% passive like REITs and there will be tenant issues that pop up from time to time. For example, we took a huge hit last summer when one of our tenants' units got broken into. WORD OF ADVICE: never announce to the world that you will be away on vacation (I wish I could bluntly tell this to my tenants)! #FACEPALM.
Based on Home Advisor's article, 28 Tips to Protect Your Home, the writer says:
It's pretty common for people to post all about their upcoming trip on social media, but avoid the urge. The more people who know your house will be empty, the more you open yourself up to the possibility of a break-in. Similarly, don't leave a message on your landline answering machine that you're out of town.
Anyway, my point is that problems can and do occur. But like any other investment (regardless if it's passive or not), there's always a risk. The good thing is that most of the time, it's been pretty passive based on our experience. KNOCK ON WOOD!
In the end, it really depends on the age of your property, location, quality of your tenants, as well as your relationship with them!
11. Rent out your space
Rent out your separate room(s) while living at home – Another brilliant idea is to earn passive income from your roommates while living at home. I know so many people who do this and it has made their life easier because it pays for their monthly utilities and groceries.
Become an Airbnb host – Alternatively, you can also rent out your spare room on Airbnb and make even more money. Please note that this approach will likely require more work because you'll have to attend to your guests' needs while you're working at your day job.
Rent out your separate unit – Similar to renting your room to a roommate, you can also choose to rent out an entire unit to a family. As mentioned above, this is something we've been doing for a few years. This form of passive income has allowed us to reduce our current living expenses because our tenants cover our mortgage along with some utilities.
12. Open a High-Yield Savings Account
Though this won't make you rich, the least you could do is park your emergency fund and/or your savings in a high-yield savings account. As you may know, emergency money isn't meant for investing, so you may as well get some passive income from a bank that offers you high rates.
Traditional banks like Bank of America offer an extremely low rate of 0.01%. According to FDIC, the national average is 0.07%. Now, that's just peanuts!
The great news is that CIT Bank, an online bank, offers one of the best rates at 1.55%! That's 155x compared to Bank of America and more than 22x the national average! Also, rest assured that your deposit account at CIT Bank is FDIC insured. 🙂
And don't worry – I didn't forget my Canadian readers. If you're Canadian, I'm sure you'll be super excited about EQ Bank because it's been known for offering the highest savings rate in Canada! Find out more about EQ Bank at Savvy New Canadians' post, EQ Bank Review: No-Fee High-Interest Savings Account in Canada.
You might be wondering why these banks are able to offer such attractive rates. The reason is that they don't have physical branches (like traditional banks) so they are able to pass those savings onto you in the form of higher rates!
13. Peer-To-Peer Lending
This is one of the most popular passive income ideas today and we hear about it a lot.
With peer-to-peer (P2P) lending, borrowers and investors register online and are anonymously matched.
Before I talk about P2P lending and how you can start earning passive income, first understand how it works from the borrower's perspective.
P2P platforms like Lending Club would collect information about the borrowers when they sign up such as their age, education, income, credit score, etc. Then, they would assess each borrower and place them into different risk categories (i.e. from low-risk to high risk.) Each P2P platform has its own way of assessing borrowers but you get the idea.
That information will then be released to potential lenders/investors (you) on the P2P platform. You would then choose who you want to lend your money to. Borrowers who are labelled as high-risk would give you higher potential returns, but that comes at a risk, and the reverse is true.
Now, here is an example of how P2P lending works.
Suppose a borrower named Johnny Default, requests to borrow $10,000. You, the lender, can choose to lend as little as $25, $50, $100, or even the full amount.
By the way, isn't that great? You're like the bank who charges Johnny Default an interest rate by lending him some money.
By putting in less than $10,000 (the full amount), you are spreading the risk with other investors who "crowdfund" to help Mr. Default. Alongside, you can spread your investment across many different loans (i.e. different borrowers) to diversify your portfolio. In other words, you lower your risks of a single default when you lend to different borrowers other than Johnny Default (e.g. Sally, Johnson, Ming, Bonnie, etc.).
With that said, P2P lending is a great way to diversify your passive income. But please note that reported returns of 5%-10% are not guaranteed. Like any other investments, there's always a risk so you do your research before jumping the gun.
14. Rent out your parking space
Got a spare parking spot or storage space that you don't use?
Great!
You can rent that out and earn some passive income. I have co-workers and family friends who rent out their unused parking space for $50-$200 per month depending on their location. Think about what an extra $50-$200 in passive income can do for you. 🙂
15. Place ads on your car
Of all the passive income ideas, this is one of the coolest ways to earn money while you sleep. Get paid for wrapping decal advertisements around your car. Companies such as Carvertise offer drivers about $100 per month in passive income with their campaigns lasting about three to six months.
16. Rent out your car
Do you have a car that's not in use all the time?
If so, you can rent it out on Turo as a form of passive income. The concept is very similar to Airbnb's peer-to-peer home rental program.
I read a story of how a man uses Turo for both his Tesla and Volvo XC90 SUV to cover his monthly payments, including insurance and parking.
On the flip side, you can also save money by renting someone else's car when you plan a vacation. With that said, Turo is a peer-to-peer car sharing program amongst strangers (just like Airbnb).
According to this article from Business Insider, fifty-two percent of Turo renters said they use the service to pay off car loans, according to a company survey. In that same article, it also talks about how a couple paid for two Teslas by sharing them on Turo.
Here are some facts about Turo on their website:
Available in more than 4,500 cities
Pick up at over 300 airports
Over 800 car makes and models
An average owner earns $720 per month
An owner with three cars earns an average of $3,000+ per month
Turo gives you a $1 million in liability insurance and they cover for physical damage to the car
FAQs about passive income ideas
1. What are passive income ideas that actually work?
I've gathered and listed many great passive income jobs and ideas in this post. However, I recommend these as my top three because they personally worked out well for me.
1. Start a blog – I can say that starting a blog has changed my life for the better. I'm not saying this is 100% passive, because let's face it, nothing is ever truly passive. However, blogging can feel quite passive once you've established your platform and started to monetize it. You can use affiliate marketing, display ads, or even sell digital products through a blog. Again, you can learn how I earn over $20,000 per month in one of my blog income reports here. I'd say about 40% of that is active whereas the remaining 60% feels more passive.
Pros: It is so rewarding and fun to build something online that is yours.
Cons: This can take a lot of upfront work, time, and energy to make it become more passive.
2. Invest in stocks and funds – Saving money and investing in stocks and funds is another great way to create a passive income stream. This was one of the first things I tried and implemented since my early 20s, and I can confidently say it has paid off! Investing can be intimidating at first, but once you understand the basics it's actually quite simple. The first step is to know how to save and budget your money first. Next, the key is knowing where to invest and which stocks or funds are the best options for achieving your goals.
Pros: Feels the most passive and hands-off once you follow the "set it and forget" strategy.
Cons: If you invest in mainly index funds, returns may not be as high compared to investing in riskier assets like single stocks, options, any form of alternative investments, or even starting your own business.
3. Invest in physical real estate – Investing in physical real estate is another great passive income option. For almost 10 years now, I've added real estate to my portfolio of assets to diversify my income. What I find attractive about real estate is the ability and ease to leverage. With leverage, you can use other people's money (banks or investors) to purchase a property and then receive rental income from it. Over time, you could also gain from the appreciation of the property's value, but this isn't rosy if you're in a down market. Either way, investing in any form of real estate is an excellent source of passive income if you're consistent and can manage your emotions during the bad times.
Pros: Real estate can be one of the most lucrative investments with lucrative returns. If you pick the right properties in the right markets, you can be rewarded for your efforts.
Cons: For physical properties, you'll need to factor in the cost of managing and maintaining the property, as well as the potential of vacant residences.
2. How can I make $3,000 a month in passive income?
When you're a total beginner, learning how to make $3000 a month in passive income may seem far-fetched, but I'm here to tell you that it's an achievable goal!
I was broke with a lot of student debt while also paying off my car, and it felt like I was in a vicious cycle of living paycheck to paycheck. But focusing on saving money first, and finding ways to earn extra money on the weekends was my first step towards building a passive income stream.
While it takes time and effort to get started, having a steady stream of passive income can be incredibly rewarding. I'll share my experience of how I achieved my first $3,000 in passive income a month when I first started my financial journey and explain the key steps you need to take.
For starters, it's important to note that there are different types of passive income.
Generally, the most reliable and sustainable forms of passive income come from investing in assets like real estate, stocks, and bonds. These investments require upfront capital, but you can reap the rewards over time without having to actively manage them on a daily basis. For the most part, they can feel pretty "hands-off" depending on how you manage them. You can learn how compound interest in your stocks grows over time – yes, earning $3,000 per month passively through dividends, or even through stock appreciation is doable!
Aside from real estate, stocks, and bonds, another great way to generate passive income is by starting a blog and learning how to earn passive income online by using Pinterest alongside your blog.
Why?
Because you can further diversify your passive income with just one single website along with a couple of social media channels.
With a blog, you can definitely earn more than $3,000 per month, but you usually make money after 1 year of building your website. Though there are some who have achieved $3,000 per month in only 3 to 6 months.
Monetization methods for blogging include display ads, affiliate marketing, and creating digital products, such as e-books and online courses – all of which I do today with my website.
Here is a quick example screenshot of how much I earn on average in a single day with my blog, which feels quite passive – $500 a day. And yes, this could be you too: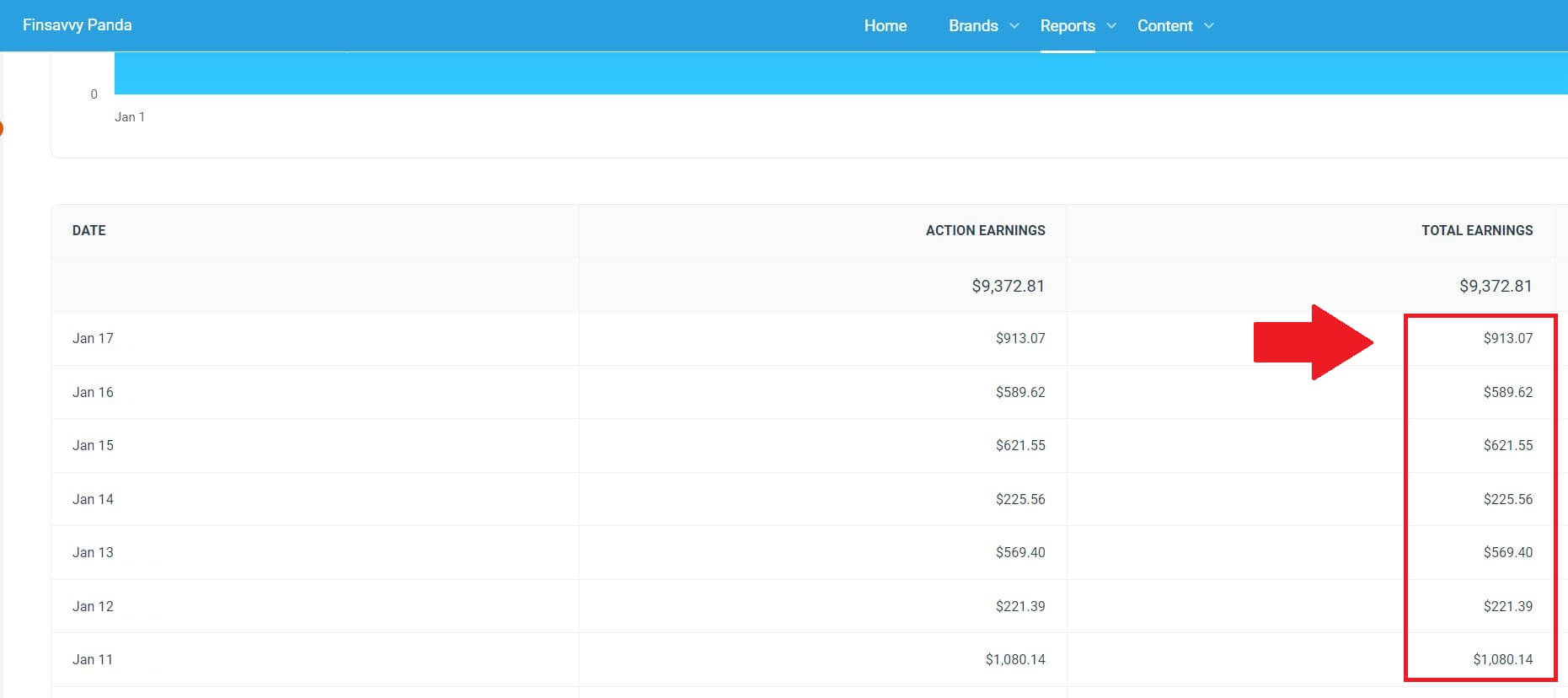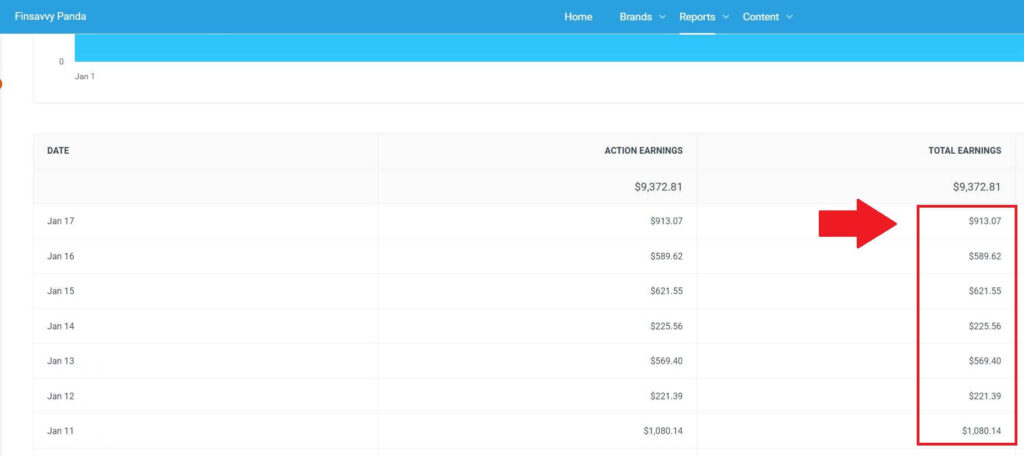 Mind you, I started from $0 just like you! But as I invested my upfront time into blogging, I started seeing results!
Compared to real estate and stocks, it requires upfront capital. But with a blog, the investment is incredibly low but requires more of your upfront time. Perfect for you if you don't have a lot of money to invest, but are patient and willing to put in your time and effort.
Starting a blog to make money (and to make it become more passive over time) is now my top recommendation! I am always excited about this topic, so you can learn more about how you can make money and earn a passive income through blogging in my separate post.
Enjoyed this post? Do me a huge favor and spread the love and follow me on Pinterest! 🙂