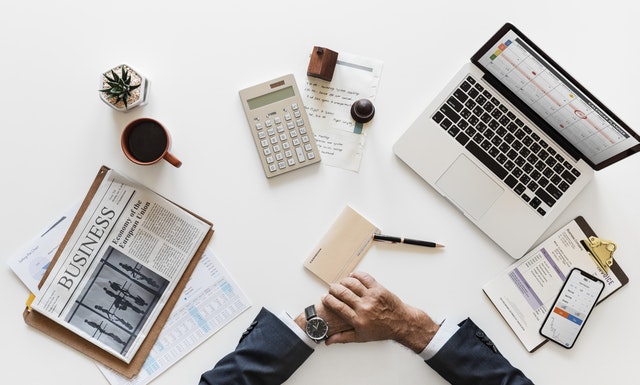 We will receive a commission if you make a purchase through our affiliate link at no extra cost to you. Please read our disclosure policy for more information.
I've read many personal finance books and several of my favorites include The Intelligent Investor, The Automatic Millionaire, I Will Teach You To Be Rich, The Millionaire Next Door, and How Rich People Think.
Being a fan of Warren Buffett and his insightful financial quotes, I initially wanted to read Warren Buffett: 43 Lessons for Business & Life.
However, given the plethora of books available and knowing that Rich Dad Poor Dad stands out as one of the most popular personal finance books, I chose to read it next.
I have to say it was a good read, so today I am going to write about my honest review of Rich Dad Poor Dad.
Rich Dad Poor Dad is a book written by Robert T. Kiyosaki and published in 1997.
Honestly, it was on my to-read list for the longest time, but I never got to it until more recently (I actually read this several years ago since my last update in this post for 2023). I'd like to thank one of my subscribers who encouraged me to read this book because she was really curious about my thoughts on it.
The first thing I asked myself was, "Why didn't I read this book sooner?"
I could've been many millions or even billions of dollars richer in my 20s! Ha, just kidding!
But all jokes aside, it surely would've made a HUGE difference to my life if I just read this book earlier! Well, better now than never, right?
Related posts about building wealth:
Rich Dad Poor Dad Book Review
Overall, my thoughts on Rich Dad Poor Dad
are very positive because it's a very inspiring book and I'm the type of person who loves inspiration! And you know what? Sometimes, we just need some inspiration to push us outside of our comfort zones.
The beginning of the book was my favorite because it started off with the story of Kiyosaki's childhood and how he and his best friend, Mike, wanted to learn how to become rich! For his entire life, Kiyosaki observes the differences between his rich dad (Mike's dad) and his poor dad (his biological dad).
In short, the book may not provide concrete personal finance tips, but it offers motivation and inspiration to get you thinking.
Not just that, but it will also change your mindset on how you view money. Kiyosaki emphasizes a huge difference between having money work for you versus you working hard for your money.
And no, he doesn't give you the typical advice of investing your savings into the markets and letting it grow over time. Though that is sound advice, Kiyosaki emphasizes more on "thinking big and bold! Don't be a Chicken Little!"
My overall rating of Rich Dad Poor Dad:
With that said, I give Rich Dad Poor Dad an overall rating of 4.5/5. I admit there were a couple of parts where I wasn't able to connect with the author (I mention these points later in the post). But, for the most part, I absolutely agree with his overall view. Not to mention, his passionate and encouraging voice made me love the book even more!
Rich Dad Poor Dad audiobook
For those who are interested in audio, you can also check out Rich Dad Poor Dad audio book via Amazon here.
The Rich Dad vs. Poor Dad:
As mentioned, the book tells the story of Kiyosaki and his two dads — one rich and one poor.
Poor Dad:
The poor is his biological father who is highly educated. His poor dad believes in pursuing a formal education (i.e. Bachelors, Masters, Ph.D., etc.), getting into a high-paying company with nice benefits and working until retirement.
Rich Dad:
On the other hand, his rich dad (his best friend's dad) believes in pursuing "financial literacy" through experience and self-learning.
His rich dad is not a fan of formal education, nor does he take the linear approach to make money (i.e. hourly wage, salary, etc.). His approach is non-linear, smart, and efficient.
Kiyosaki's rich dad says it's unfortunate that school doesn't teach or train us on how we should manage our money to improve our lives.
Generally speaking, we were raised to believe that talking about money is a taboo. No one likes to talk about money. And that's why 57% of Americans don't have enough savings to cover $1,000 in emergencies. Yikes!
If only we spent as little as 30 minutes per day reviewing our finances and becoming more financially literate, we'd be a million times better off!
Instead, we're taught (by poor dad) that money is evil, that it's the root cause of all problems, that it's here to destroy your life, and that you don't need much money to live. Blah, blah, blah. Yeah, I've heard enough of those excuses.
Rich dad would argue that money is a tool and it just magnifies who you are. It shouldn't change a person. Instead, it should allow you to buy back time and improve your life.
Lifestyle inflation:
The book reiterates that we're just trained to go to school and focus on getting good grades within our field of study. Once that's done, we hop on board with the masses and work for an employer who pays us a regular salary along with some other nice perks. That's cool I suppose and we're happy with that (for now)…
But that state of happiness doesn't last very long.
Kiyosaki says humans by nature are greedy, emotional, and impatient.
So within time, when we get raises or a promotion, we end up spending more. The more we make, the more we spend. As a result, lifestyle inflation kicks in and we have nothing saved for in our assets column.
Rich dad says you either end up 1) offsetting your income with your expenses (in most cases, the poor), or 2) building up your liabilities column (usually the middle-class because they get themselves into debt so that they can buy more of what they think makes them happy).
It's a never-ending paycheck to paycheck cycle and we eventually want more and more.
But what the masses don't understand nor see is that they cannot sustain this inflated lifestyle because they're working hard (and not smart) for their money.
Rich dad says the cycle typically goes like this:
Get paycheck —> spend —> eventually get promoted and paid more —> spend more (e.g. upgrade to bigger houses, cars, boats, vacations, etc.) —> no assets that generate income for you
And the end result?
Hm, I guess there is no end…
The masses become trapped in the "Rat Race" with no savings and no investments.
According to Yahoo Finance, over 65% of Americans don't have a penny for emergency savings — and more than half could end up struggling in retirement.
If you really want to get out of the hamster wheel, consider these passive income ideas here. Honestly, anyone can start with NO experience. And no, you don't need a college degree either!
Your home is not an asset. It is a liability.
Speaking of savings and investments, Kiyosaki does not consider your primary residence as an asset. In his view, if your home carries a mortgage and does not generate any income, then it is not an asset but a liability. The same applies to your financed vehicles. In the end, he's saying that you're just borrowing to consume.
In my personal opinion, your house is considered an asset if:
1) it generates an income stream and/or
2) if you are set on selling it down the road and using that money to invest in growth and/or income-generating assets.
In some cases, people have their mortgage paid off but never plan to sell because they are set on living there forever. In this case, I personally wouldn't consider this an investment either because again, it would only be used for consumption. Also, for the sake of simplicity, we will not assume any HELOCs or the use of debt to make money either.
Earning power comes with your knowledge — not your degree.
In my personal experience, I was taught by my dad (another poor dad) to do what everyone else (i.e. the masses) does in order to succeed in life. By the way, my dad knows he's poor and he calls himself poor all the time, so I have no shame writing this.
Unfortunately, I learned it the hard way and I honestly wish I was more "financially literate" earlier in my life. Like I said, I wish I was exposed to personal finance and self-development books when I was still in school. But, I only have myself to blame.
Related post: How To Really Save Money When You're Poor (Living on a Low Income)
So, here's my advice to you.
No matter what financial stage you're in, I strongly recommend you to beef up your education in "financial literacy" if you're aspired to build wealth or become rich.
Do not, and I repeat, DO NOT stop learning once you're done school. The day you graduate from University should be the beginning of your real learning journey — not the end. While you're acquiring new knowledge, you also need to apply what you learned. Even if it means taking a little bit of risks sometimes.
Here's what Robert Kiyosaki said in the book:
"Once we leave school, most of us know that it is not so much a matter of college degree or good grades that count. In the real world, outside the academics, something more than just grades is required. I have heard it called many things; guts, chutzpah, balls, audacity, bravado, cunning, daring, tenacity, and brilliance. This factor, whatever it is labelled, ultimately decides one's future much more than school grades do."
5 reasons why you won't be rich even when you're financially literate.
Aside from the points I mentioned above, one of my favorite parts of Rich Dad Poor Dad was near the end when Kiyosaki writes:
"Once people have studied and become financially literate, they may still face roadblocks to becoming financially independent."
Why?
Answer: People may still not be able to build wealth because of the following five reasons:
Fear (this one is my favorite which I discuss more in the next section)
Cynicism
Laziness
Bad habits
Arrogance
Rich Dad Poor Dad Quotes
I was inspired by many of the money and financial quotes in Rich Dad Poor Dad.
This section, especially his point about fear, caught my attention because I can see that far too many people are "Chicken Little" about everything in life. This is especially true when it comes to losing money.
"For most people, the reason they don't win financially is because the pain of losing money is far greater than the joy of being rich."
People generally like to play it safe and that's why they'll never see gains.
Kiyosaki says you can play it safe and never lose a dime, but don't expect to win either.
He went on saying that most people are afraid of losing, so they lose. Those who take risks aren't afraid to lose because they know that in order to win, you have to lose. In other words, winners are not afraid of losing.
Here's one of my favorite quotes from the book:
"Failure inspires winners. Failure defeats losers."
After finishing Rich Dad Poor Dad, this point was my biggest take away because I was able to relate to it. I admit that there are things I fear in life, but I've been diligently working on that to let it go.
Rich Dad Poor Dad Criticism
Overall, the book got me very excited and I absolutely loved it!
But, there were parts of the book I just wasn't so fond of. At times, I just didn't feel like I was in sync with him (maybe I still have a poor mindset? haha).
For one, he is mainly biased towards real estate investing and small-cap stocks. Secondly, he's not a fan of buying blue-chip stocks or funds (though he didn't say it was a bad thing).
Now, I'm not against real estate investing nor small cap stocks (I actually have interest in both). But, he made it sound like it was child's play!
In the book, Kiyosaki gave a lot of examples on his experience with real estate investing.
For example, he mentioned a real estate deal where he made $50,000 within five hours without putting in much effort. Like, come on! Both you and I know that the majority of people are not "sophisticated" investors, so they can't relate to those type of examples.
My question to him was: So, how can I replicate your success? Where do I even start?
He also mentions that it's the mind that sees opportunities, and not the eyes. I understand where he's coming from in terms of the mind. But again, I just didn't like how he made it sound so simple.
Don't make negative statements about yourself. Instead, ask yourself open-ended questions.
Other than those personal examples that he gives, I still enjoyed the book very much. It will seriously motivate you to think outside of the box and ask: How can I become happy and rich? How do I escape this rat race?
Instead of thinking "I can't," he motivates you to think of your obstacles as open-ended questions.
For example, don't think "I can't afford this." Instead, ask yourself "How can I afford this?"
By avoiding the negative talk and re-framing them into questions, your mind will naturally start looking for answers and opportunities on how to solve your problems.
Rich Dad Poor Dad Review Summary
Rich Dad Poor Dad is not a guide to managing your personal finances, but it will motivate and inspire you to take action.
It also gives you a lot of insights on the key differences between having money work for you versus you working for your money. You need to know that the latter will NEVER make you rich even if you're earning over $100 per hour.
In the book, you'll also spot the huge differences in behaviors of the rich (i.e. rich dad) versus the poor and middle-class (i.e. poor dad).
Here's a recap of some differences:
– formal education vs. self-education. Not to say that formal education is bad, but most people stop learning at that point.
– being able to distinguish an asset versus a liability
– asset column vs. debt column. Which column are you going to build?
– instant gratification vs. patience
– fear of losing vs. being unafraid of losing (i.e. joy of winning)
– negatively stating "I can't afford this" instead of asking "How can I afford this?"
Honestly, there's SO much more I want to talk about in this book, but that would become a 10,000-word post. It's better for you to read the book and truly develop a rich mindset
. There may be parts where you disagree with his views. For example, I couldn't relate to a few of his examples that I mentioned above. But, you can still learn a lot from him and his book! From my experience and what I've seen, it's important to not be arrogant or ignorant but to have an open mind.
"If you don't go through life with an open mind, you will find a lot of closed doors."
Don't wait like I did. I honestly wish I read this book sooner than later.
You can click on the book to learn more from Amazon. Change your mindset about money today!
You can also purchase the e-book version on Amazon when you download the FREE Kindle reading app here. You can read Kindle e-books from any device including your PC, smartphone, tablet, etc.
FAQs About Rich Dad Poor Dad
Many people have questions about Robert Kiyosaki's best-selling book, 'Rich Dad Poor Dad,' so I'll answer the most frequently asked ones here.
Is Rich Dad Poor Dad actually worth reading?
If you've read my entire review here, you may already know hat Rich Dad Poor Dad" by Robert Kiyosaki is often touted as a must-read for those looking to understand personal finance and wealth-building concepts from a fresh perspective.
The book provides financial lessons through the contrasting advice of Kiyosaki's two types of dads — his biological father and the father of his best friend. It challenges traditional beliefs about money, work, and life.
While some critics argue that it lacks depth or detailed financial guidance, many readers appreciate its foundational ideas and paradigm-shifting insights.
Whether you're a seasoned investor or just starting on your financial journey, "Rich Dad Poor Dad" offers a compelling narrative that can help you re-evaluate your financial beliefs and habits.
In my honest opinion, it's worth reading to gain a new perspective on wealth and financial education. It challenges you to truly change your mindset and belief system.
Does Rich Dad Poor Dad actually teach you anything?
Rich Dad Poor Dad" by Robert T. Kiyosaki is not a step-by-step guide on personal finance or stock market investment.
Nor is it a book that goes into poor money habits or strategies to make a smart budget for beginners.
Instead, it provides insights into financial philosophies and promotes a shift in one's mindset about money, illustrated by tangible examples.
One of Kiyosaki's notable assertions challenges a commonly held belief by the masses. He argues that a home, often considered one's biggest investment by many, isn't necessarily a true asset if it's not generating income. This perspective shifts the conventional understanding of a "dream home."
Kiyosaki underscores the significance of acquiring income-generating assets, with real estate as a key example. He advocates for prioritizing properties that yield consistent rental income over pricier properties that merely consume resources.
On top of that, he cautions against incurring debt for items that depreciate rapidly, such as luxury cars purchased on credit.
While the book isn't a detailed investment guide, it presents a unique perspective on handling money, assets, and liabilities, urging readers to focus on lasting wealth rather than fleeting extravagances.
Is Rich Dad Poor Dad still valid?
Rich Dad Poor Dad remains a timeless classic, retaining its relevance in today's world. It prompts readers to rethink prevailing notions about money and education.
The book defies mainstream media's portrayal of wealth, urging a deeper understanding of modern financial dynamics.
What are the six lessons in Rich Dad Poor Dad?
This book presents six significant financial lessons. These lessons are based on the contrasting views of his biological father's traditional perspectives on money and those of his friend's father's unconventional methods.
Here is a quick summary of the six lessons in Rich Dad Poor Dad:
The rich focus on accumulating assets rather than working for a paycheck. This approach means prioritizing passive income over earned income.
Financial literacy is vital. Knowing terms like assets, liabilities, and cash flow can lead to better financial decisions.
It's essential to prioritize personal financial growth. This could involve investing or finding additional streams of income.
Taxes have a history, and the wealthy often benefit by understanding how to use corporate structures.
Wealthy individuals often find innovative ways to create opportunities.
It's beneficial to prioritize learning over pure monetary compensation. Acquiring various skills can be foundational for wealth-building.
Over to you — Readers, what do you think of this Rich Dad Poor Dad review? Have you read Rich Dad Poor Dad? Are you open-minded about the things he says? What do you think?
Did you enjoy this post? If so, don't forget to spread the love on Pinterest! 🙂