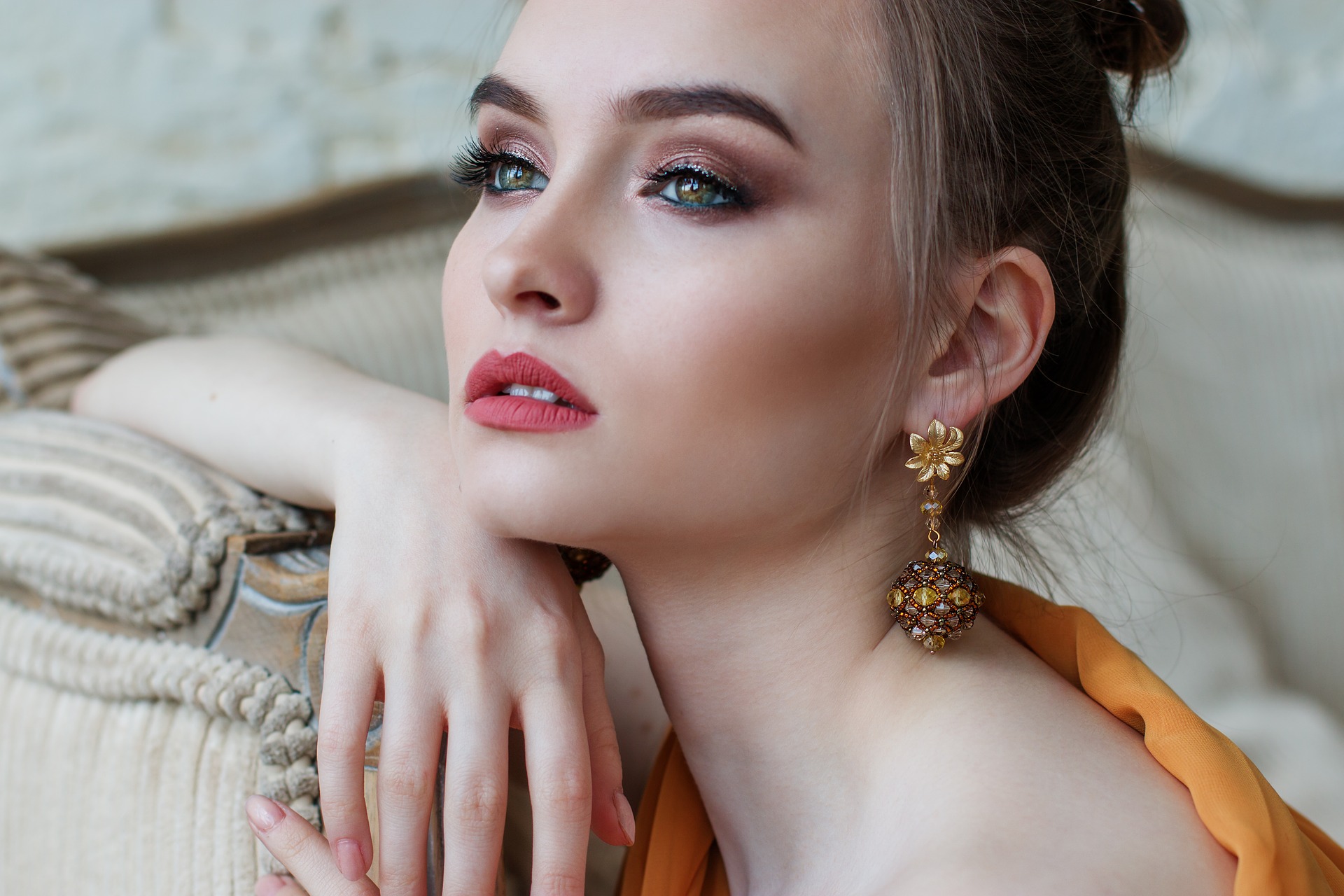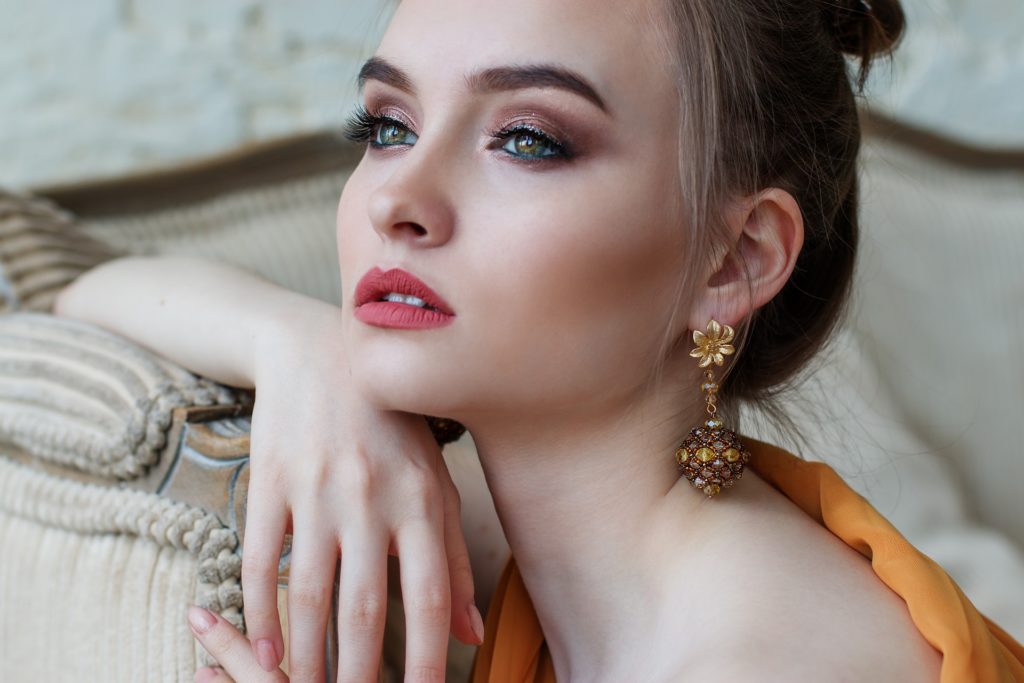 We will receive a commission if you make a purchase through our affiliate link at no extra cost to you. Please read our disclosure policy for more information.
Have you ever wondered what it takes to be rich?
And have you ever wondered how rich people become so rich?
Could it be the big jackpot that they won? Maybe it was from the Bank of Mom and Dad? Or maybe it was Aunt Sally who left them with a big inheritance after she passed?
Nah fam!
I mean, we always end up hearing stories like these of those who went broke after receiving an inheritance or winning the lottery, right?
By the way, if you're still in your 20s, these are the top things to do in your 20s to be rich.
But if you're in your 30s, 40s, 50s, 60s, or even 70s, don't fret – there is still A LOT of hope to cultivate the rich mindset and start manifesting money fast into your life!
READ ALSO: How To Become a Millionaire From Nothing
PIN THIS: I'll be updating this post so make sure to pin this image here and save it to your Pinterest board. That way you'll be able to come back to this page and learn how to have a rich mindset.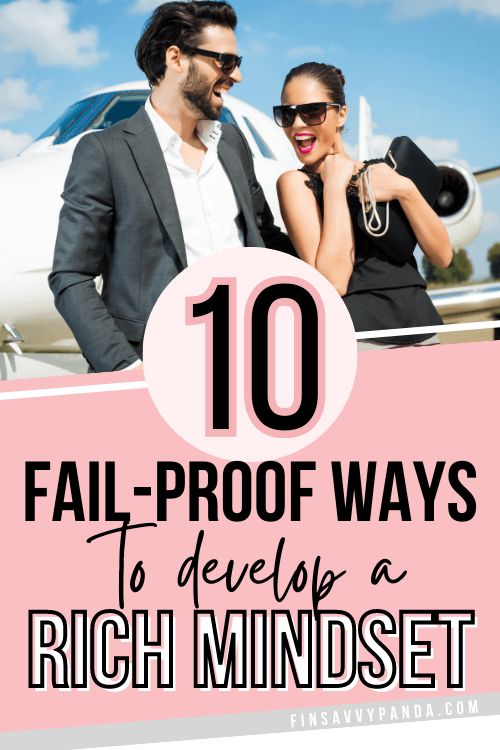 It's All About Your Mindset
Do you have a rich mentality with a get-rich mindset?
Instead of relying on some big windfall, did you know that becoming rich has a lot to do with psychology and how you think?
For 26 years, self-made millionaire Steve Siebold interviewed some of the richest people in the world and wrote this inspirational book
about how rich people think
.
I read this book several of years ago and I truly believe that this is life-changing when you develop the right mindset!
In the Introduction of the book, Siebold says:
"When I started this journey in 1984, I was a college student, completely broke and searching for answers about success I wasn't finding in the classroom. My discoveries along the way changed my life, and I wrote this book to give you the same opportunity… The secret is not in the mechanics of money, but in the level of thinking that generates it. Once you learn to embrace this, your earning potential is limitless."
After finishing this book, my mindset instantly changed from being poor to rich!
I feel like I have a wealthy mind after going through the book! Now, I'm nowhere close to being rich today. But Siebold's book
opened up my mind to a world filled with rich and abundant opportunities! It's just a matter of your mindset and how you think! With that said, I really recommend reading the book, How Rich People Think
if you want to increase your chances of becoming rich!
UPDATE: Looking back to when I started this blog five years ago, it's wild to see how far I've come. I origianlly started this blog to teach people how to save and earn extra money.

I shaered my story about how I managed to save up my first $100,000 in my mid-twenties and purchased a house in my late 20s. By my thirties, I didn't realize that I had saved a net worth in 7 figures. This was all due to developing and practicing good money habits. I also started a money-making blog as a hobby that earns over six-figures per year which allowed me to quit the job I disliked.

I wanted to share my journey and help readers like you realize how much potential you have (even when you think it's a challenge), so I wrote a post about how to become a millionaire with no money in your 20s and 30s. But, it's not just for people of that age; anyone can use these tips. If you start following them now, they can set you up for a brighter money future.
Which Mindset Do You Have?
I encourage you to ask yourself, this question, "Do you have a rich or poor mindset?"
It's not about how much money you have right now; it's about your attitude towards money. The rich mindset is about believing that you can build wealth, no matter where you're starting from, even if it's $0. It's about making smart money choices even if it means saving your first $10,000 a year, spotting opportunities to earn more, and staying focused on growing your wealth.
The poor mindset, on the other hand, is stuck on the negativity of not having enough money now and misses chances to improve.
Having a rich mindset doesn't mean you're earning a lot of money today. It's about how you think. You can start with nothing but a belief that you can make money, and that can guide your decisions to actually make it happen. It's about spotting chances to earn more and managing your money wisely, so you keep growing your wealth.
If you see not having cash right now as just a starting point to getting more money, then you've got a rich mindset. It's all about your mindset planting the seeds for a money-smart future.
How to Develop a Rich Mindset: World-Class vs. the Masses
You'll soon learn the differences between how the rich ("world-class") and the middle-class ("masses") think. Siebold's book has about 100 chapters on their different views, but I will talk about my favorite ten.
Before I begin, I want to mention that I'm not here to denigrate the poor or middle-class. In fact, I mentioned in my about me page that I was born poor but have a strong desire to change that. Again, I'm nowhere near being rich, but these points can serve as motivation to help us better ourselves financially.
After all, I'll be very happy as long as I make enough money to live a balanced and joyful life. I don't need billions, because I understand that true happiness is derived from fulfilling relationships, enriching experiences, and a profound sense of inner peace.
Anyway, let's dive into the mindset of the rich, shall we?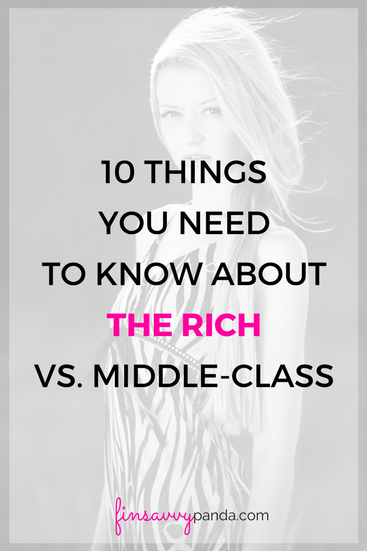 1. The rich focus on earnings
The masses focus on saving
If you've been following me, you'll know by now that I always try (haha I know trying isn't good enough) to develop a mindset of abundance
.
That includes finding side hustles from home to make extra money and building multiple streams of passive income jobs to quit your job.
We need to start believing that money is abundant; not scarce. And it's not to say that saving isn't important — it is. There are always clever ways to optimize your savings without depriving yourself. But we can definitely make improvements by focusing our energy on earnings, creating new ideas, and investing our money so that compound interest can do the heavy lifting.
Siebold writes:
"Driven by the fear of loss and uncertainty of the future, the masses focus on how to protect and hoard their money. While world-class thinkers understand the importance of saving and investing, they direct their mental energy toward accumulating wealth through serving people and solving problems."
Think about what the masses problems are. If you can solve their problems, you've hit the jackpot! (It's definitely easier said than done).
Here's another interesting point Siebold makes: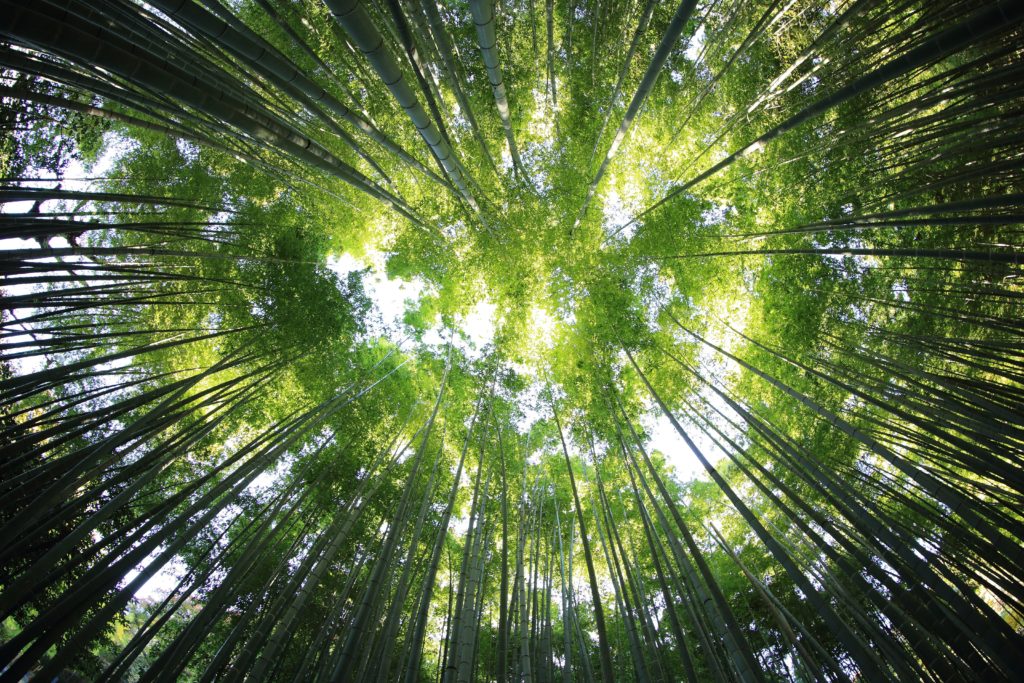 "Figuratively speaking, money does grow on trees; and the trees are ideas. As long as man walks the earth, he will have problems that need to be solved by creative ideas. And the more problems the performer solves, the richer she becomes."
I know this sounds like "common sense" but unfortunately, common sense isn't so common, hah!
2. The rich think about money in non-linear terms
The masses think about money in linear terms
Most people believe that time is money. In other words, the masses trade their time for money — hence the term "linear."
Generally speaking, the masses believe that putting in more hours of work equates to more money. Yes, I agree that most of us will probably have to trade in our time for money in order to stay afloat. I mean, we all have to pay for the bills and support our families, right?
But despite the hours of work they may need to put into their day jobs, the ones with a rich mindset will do whatever it takes to generate ideas that solve people's problems. That includes creating value-added products or services that the masses will love.
Siebold writes:
"The great ones are masters at generating money through ideas that solve problems. They realize since there is no limit to ideas, there is no limit to how much money they can earn… Since most people think of making money in a linear fashion, they never invest the necessary effort to create high impact solutions."
"You reach the point where you don't work for money."
— Walt Disney
UPDATE: When I started this blog as a fun and profitable hobby, I opened up about how I hate my job but need the money. During that time, I was on the hunt for ways to make some extra cash on the side so I could help my low-income family and live my dream life.

Blogging started as just a side gig, a chance to let my creative juices flow and offering my saving money tips to others. I would have never imagined making $500 a day (which is $15,000 per month) or even some days, making $1,000 a day with this small blog of mine. You can learn how to become a blogger and get paid a full-time salary from home.

As you can see, all of this became a reality because I took Siebold's advice to heart and focused on helping others and solving their problems. Now, I'm all about inspiring everyone, no matter their age, or the size of their piggy bank, to build up their wealth and gain financial independence!
3. The rich think about investing
The masses think about spending
Siebold mentions that the masses are known for living above their means. He says not all of them are big spenders, but they have to spend in order to live a decent life. So, he says the answer is to "double or triple your income" so that you can invest and enjoy life at the same time.
In other words, why can't it be both? Why does it have to be one and not the other? They're not mutually exclusive — you can have it all!
He adds at the end of this point:
"You only live once (YOLO) and you can't take it with you. Why not enjoy it?"
But of course, I'm sure he means to YOLO only because the rich can afford it.
4. The rich lives below their means
The masses live beyond their means
We always hear the old adage "live below your means" if you want to stop living paycheck to paycheck and start saving some serious cash.
We certainly live below our means, and we have to make a few sacrifices in order to build wealth.
But when Siebold writes "live below your means," he means it a bit differently than what most of us think.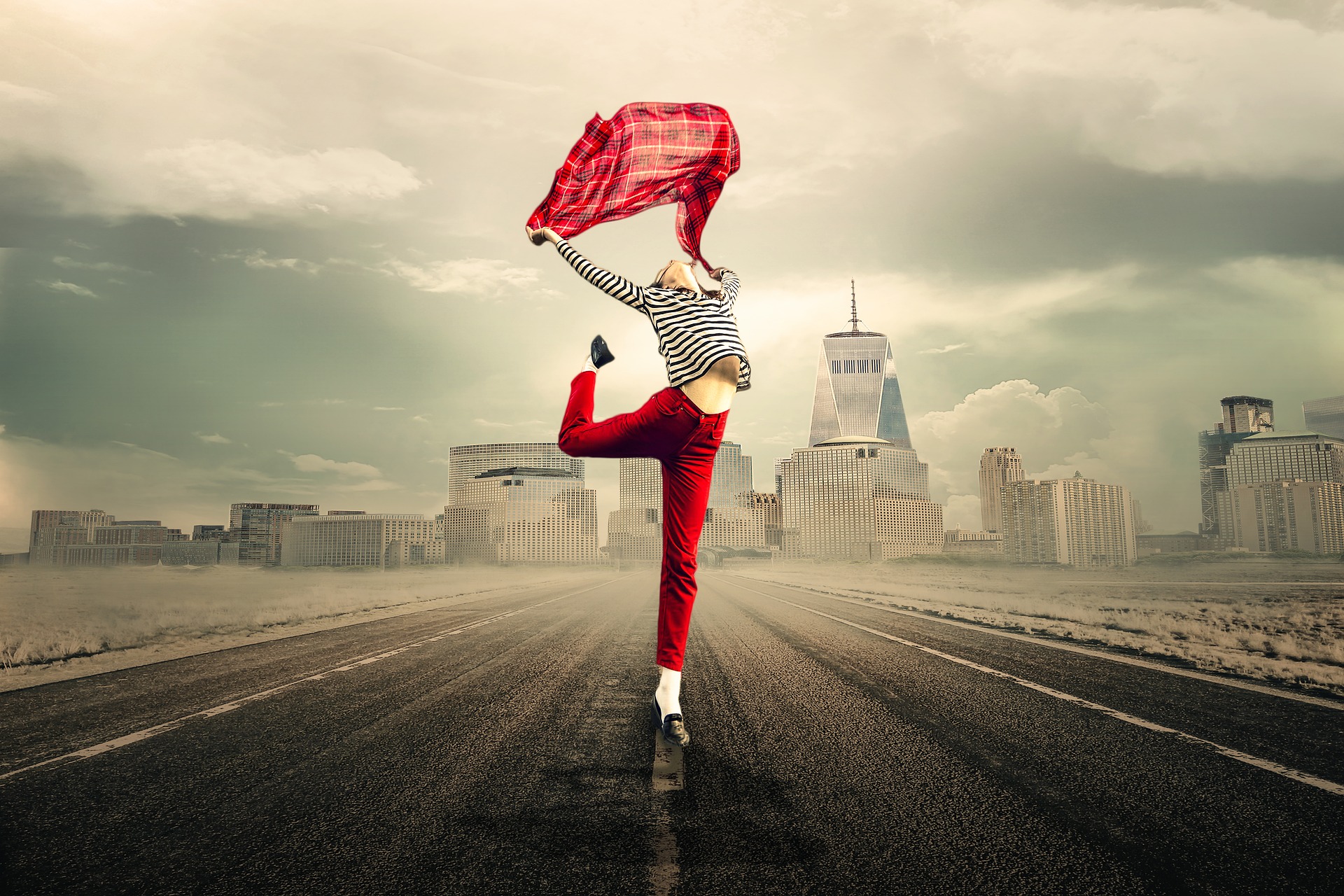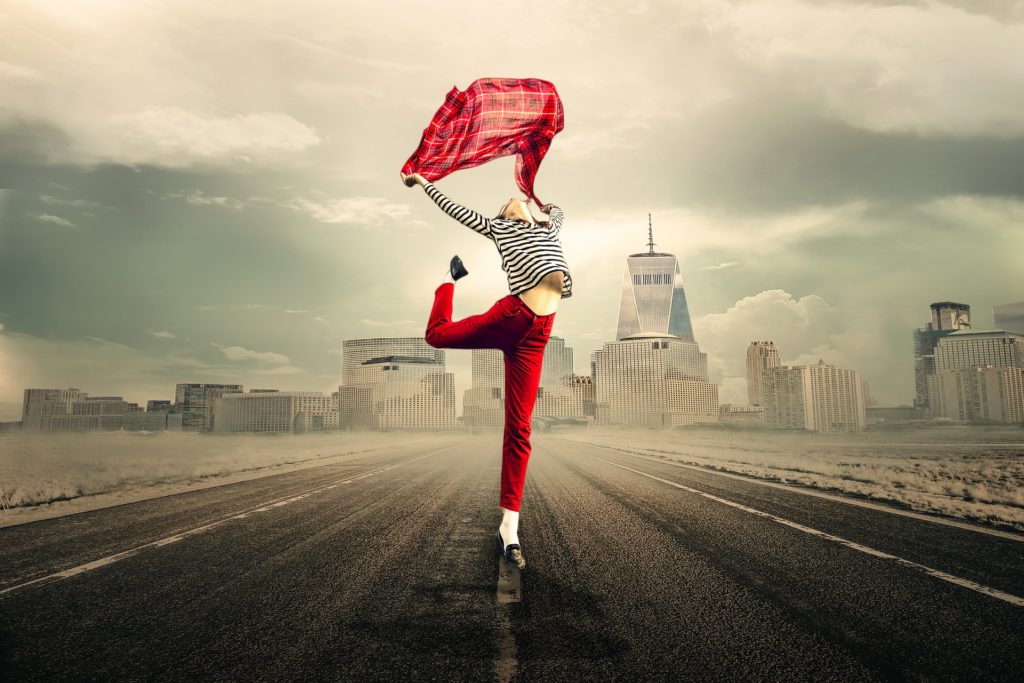 He says:
"The rich live below their means, not because they're so savvy, but because they make so much money they can afford to live like royalty while still having a king's ransom socked away for the future. It's easy to live below your means when you earn more in a day than most people earn in a year. Not to mention that the rich earn money primarily through leverage, and not hard labor. It's hard labor that creates the physical and psychological stress that kills so many poverty, working, and middle-class workers."
His final point is:
"Here's how to live below your means and tap into the secret wealthy people have used for centuries: get so rich you can afford to."
5. The rich get rich doing what they love
The masses earn money doing things they don't like to do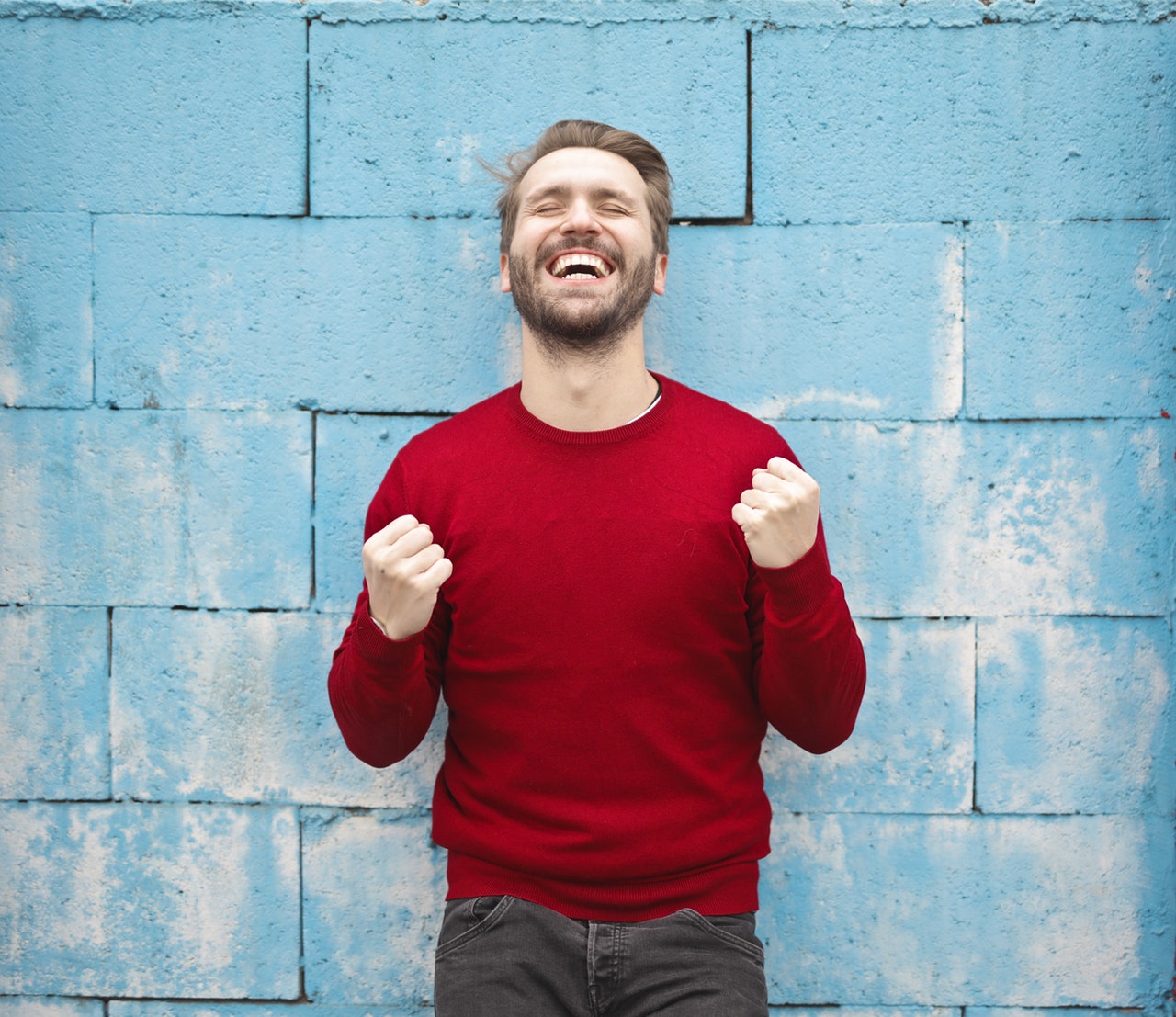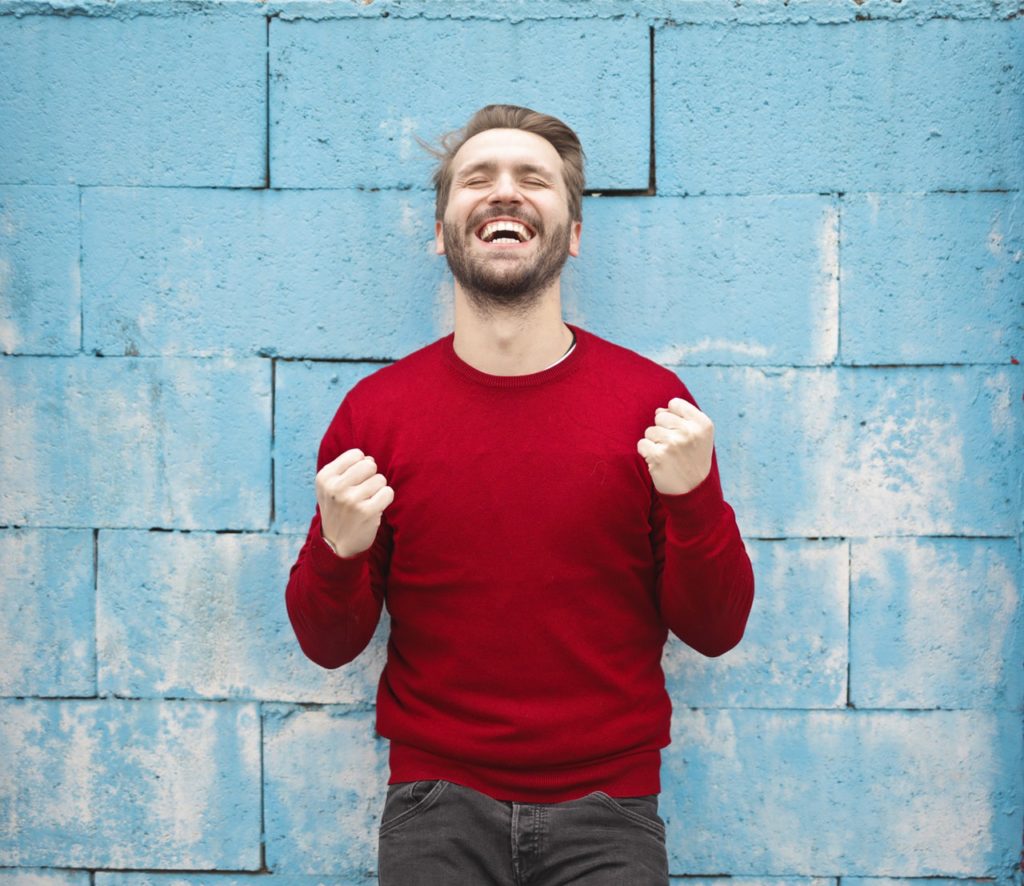 When I was still in school, I always listened to my dad. I mean, who else would I listen to?
He would always tell me over and over and over again: "Get your masters. Get into a top company. Climb that ladder. You'll be rich and you'll be able to buy anything you like. Listen to me so you won't be poor like your mother and I."
Um, okay… so, my response to him would be: "Daddy, what about finding a career that I genuinely enjoy instead of climbing the ladder just because everyone else is doing it?"
And he would just laugh at me and think I'm either stupid or on drugs. I couldn't tell which one it was.
Now, I'm not here to say whether his advice is right or wrong. At the end of the day, it's a personal choice. Sorry, Dad, please don't kill me just because I don't want to stay in the corporate world!
Due to certain circumstances, I admit that I'm still dragging myself to unfulfilling corporate work every day (hopefully, I can cut the cord one day). But I've been doing things I love outside my day job such as:
UPDATE: As mentioned earlier, I wrote this post while I was stuck in a regular 9-5 job. But guess what? I've finally quit the job I hated and now I'm fully focused on making money online with this blog!
I want to inspire people like you to get ahead with your finances. This helps me learn and I personally find that fun and exciting! I know I'm nowhere near rich, but the most important part is getting started. Nothing happens overnight, guys!
Here's what Siebold says about the rich doing what they love. It's something we can learn from (if we have the balls to do it):
"The rich have retrained themselves to operate in a non-linear consciousness where anything is possible. The greatest example of this non-linear concept is the idea that passion is the real secret of getting rich. It's a cause and effect relationship between effort and passion, but while the masses see passion as the effect, the great ones see it as the cause. In other words, the average person goes to work every day and hopes to find passion in his or her efforts. The rich go to work every day feeling passion for what they do, and their passion fuels their efforts."
"Take the job you would take if you were independently wealthy. You're going to do well at it."

— Warren Buffett
6. The rich embrace any form of education that makes them wealthier
The masses embrace advanced degrees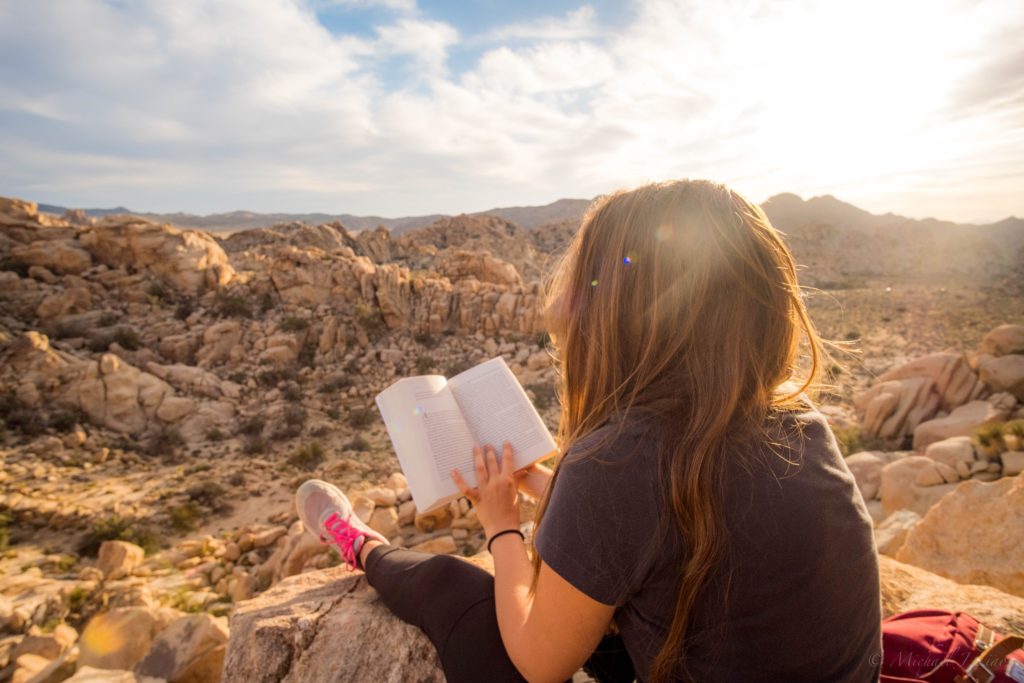 This goes back to my point above. My dad used to tell me that formal education will be my roads to riches!
To be honest, I'm happy I didn't pursue another degree after my undergrad. I was never "book smart" and scoring high on exams just wasn't my thing. I really really sucked at it! Not to mention, I was in la-la land most of the time in my classes.
Over the years, I began to realize that I enjoy reading, learning things on my own, or learning from other people's experiences.
Here's what Siebold has to say:
"The rich and ambitious are also great fans of self-study through the use of books, audio programs and other educational materials. They will educate themselves by interviewing successful people in their field. They will hire personal coaches and consultants. They will tap any form of education available to make their dreams a reality, and they don't need a diploma or certificate of completion to validate their investment. So, while the middle class tends to limit themselves to formal education, the world class is open to anything that moves them closer to their goals."
That explains why Warren Buffett showcases his little award certificate on his public speaking skills from the Dale Carnegie course and not his advanced degrees.
"If I hadn't had done that, my whole life would have been different," Buffett says. "So in my office, you will not see the degree I got from the University of Nebraska, you'll not see the master's degree I got from Columbia University, but you'll see the little award certificate I got from the Dale Carnegie course."
7. The rich build their own ship
The masses wait for their ship to come in
This one is one of my favorites. While the masses are waiting for mom, dad, Aunt Sally, the lottery, or someone to rescue them, the rich have already started building and planning for their nest. The rich know that there's no white knight to come save them!
Nope, we're not Princess Fiona here, so no Shrek to the rescue.
In Siebold's book, he writes:
"It's like the fat person slowing killing herself through obesity, who patiently waits for the next pill or potion to make her thin and healthy… The world class knows no one is coming to their rescue… The foundation principle they live by is self-reliance and personal responsibility."
8. The rich believe money reveals people
The masses believe money changes people
In other words, the masses believe that money will turn people into villains. You know… the Hollywood movies that portray rich people as doucheb@gs? Oops, excuse my language.
Um, yeah… but no.
Instead, money is a tool that can be used to help you. Money is neither good or evil — it depends on how you use it. Stated differently, money magnifies who you are.
Siebold says:
"If you were a crook or a cheater before you were rich, you'll be worse when you're wealthy. If you were an honest, hardworking, humble person before, you'll be even better with expanded resources. Getting rich is one of the catalysts that liberates and reveals a person's true self. The masses love to blame money for as many things as possible, because it psychologically absolves them from the responsibility of acquiring it."
9. The rich take calculated risks
The masses play it safe with money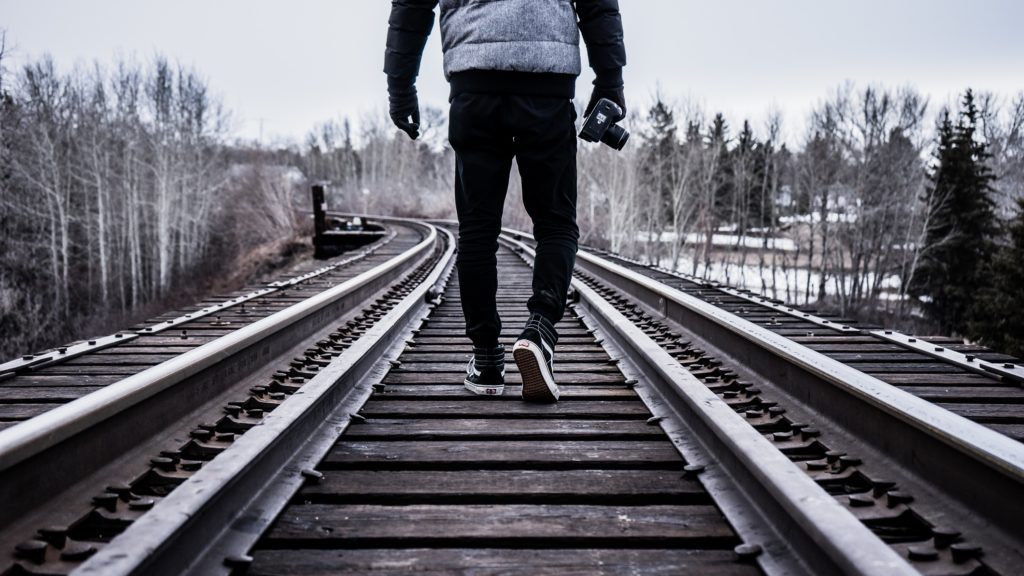 In one of Siebold's other points, he also mentions that the middle-classes love to be comfortable, whereas the world-class is comfortable being uncomfortable.
Okay, I'll admit that I'm not 100% comfortable being uncomfortable, but sometimes it takes a few uncomfortable experiences to feel less uncomfortable — if you know what I mean.
Investing makes a perfect example to explain how the masses play it safe with money. Most people fear losing so they would never have the balls to invest in single stocks, equity funds, or real estate.
Instead, most put their money in risk-free treasuries, so-called "high interest" savings accounts, bonds, and CDs (certificate of deposits) which yield them peanuts. If it's all sitting in cash, even worse! They're actually losing money from inflation.
Sure, the risks are higher with stocks and equities, but they provide higher potential returns. Not to mention, if you're in your 20s, 30s, or even 40s, you can withstand the volatile markets due to your long time horizon. SO, DON'T PANIC!
Aside from investing in the markets, the same concept also applies to creating a business. At the end of the day, there's no such thing as low risks and high returns.
We need to recognize that there will be times that we lose, but there will also be times that we win (at least that's how we should think). Without going through many failures and incurring losses, how could we ever win?
"I've failed over and over and over again in my life and that is why I succeed."

— Michael Jordan
10. The rich believe the rich are selfish and self-absorbed
The masses believe the rich are selfish and self-absorbed
I love this one because everyone will think it's a typo, but it's not.
Siebold says "the difference is the middle class thinks it's wrong while the world-class thinks it's right."
Siebold says:
"The masses are programmed to believe at an early age they should put the needs of others in front of their own. While this sounds like a spirit driven, high-level philosophy, it's the worst advice you can get. When you fly on a commercial airline, the first thing the flight attendant tells the passengers is, 'in case of an emergency, your oxygen mask will drop down in front of you. Please secure your mask first and get the oxygen flowing before you attempt to help anyone else.' That selfish strategy has saved many lives"
He also adds:
"The premise is simple: If you're not taking care of you, you're not in a position to help anyone else. You can't give what you don't have, and if you're struggling to pay your bills while volunteering four nights a week, you're probably hurting more people than you're helping."
Summary
Well, there you have it — a sneak peek of how rich people think.
Here's a recap of my favorite ten:
1) The rich focus on earnings. The masses focus on saving.
2) The rich think about money in non-linear terms. The masses think about money in linear terms.
3) The rich think about investing. The masses think about spending.
4) The rich lives below their means. The masses live beyond their means.
5) The rich get rich doing what they love. The masses earn money doing things they don't like to do.
6) The rich embrace any form of education that makes them wealthier. The masses embrace advanced degrees.
7) The rich build their own ship. The masses wait for their ship to come in.
8) The rich believe money reveals people. The masses believe money changes people.
9) The rich take calculated risks. The masses play it safe with money.
10) The rich believe the rich are selfish and self-absorbed. The masses believe the rich are selfish and self-absorbed.
A related book that will change your money mindset:
Another book I recommend putting on your to-read list is Rich Dad Poor Dad.
It's mainly about what the rich teach their kids about money that the poor and middle-class do not. Actually, it gets a little more interesting than that. In one of the chapters, he goes into details about how your home is a liability and not an asset (not an investment).
If you're interested to learn more about this book, you can check out my honest review at the link above. It's another book that opened up my eyes and I really wish I had read it sooner!
Over to you
So, what do you think?
Do you have a rich mindset?
I know that I'm lacking in some areas, but I'm ready to improve and become the better version of me! 😉
Are you?
Did you enjoy this post? If so, don't forget to share it and follow me on Pinterest! 🙂