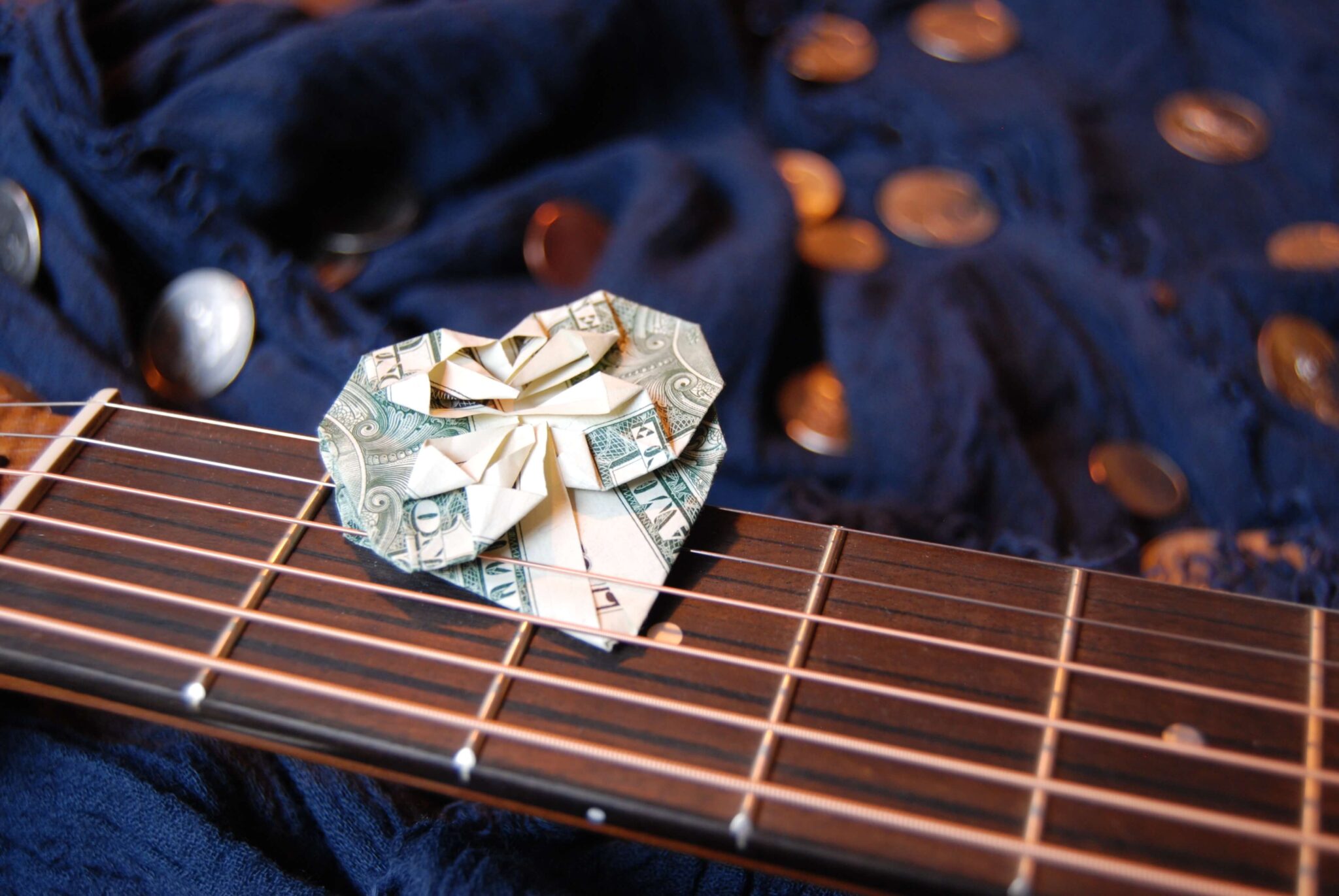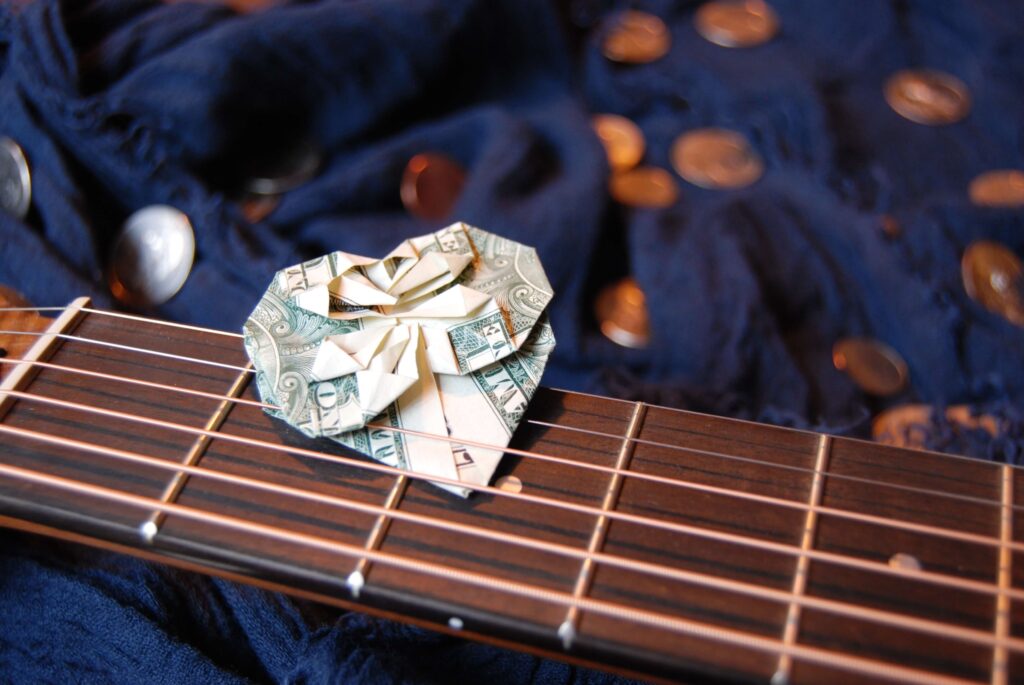 We will receive a commission if you make a purchase through our affiliate link at no extra cost to you. Please read our disclosure policy for more information.
Manifest feels like a buzz word now. People are talking about manifesting love, happiness, or other more tangible goals like wealth and money.
Some people think manifesting something means visualizing something and repeating it over and over again. Or you can manifest money by simply writing it down on paper. And that can be an aspect of manifesting something, but it goes further.
Manifesting something means to set an intention or purpose and to believe it and exude it to make that intention come about. You visualize what you want to attract, but you need to take an active part. You can't sit back and let the universe give you what you want. You have to play an active role.
Whether it's your dream vacation, finding a loving relationship, or getting more money, you can manifest just about anything.
How Do You Manifest Money Fast and Quickly?
You can manifest money, even if you're flat broke and sleeping on an air mattress or crashing on a friend's sofa. Here's how to manifest money in 4 steps.
1. Set a Specific Money Goal
Is it to get a raise at work or finally pay off that credit card debt? Maybe it's saving enough for a mortgage down payment, or to finally understand cryptocurrency and try to make at least $100 from investing in Bitcoin.
One hundred dollars might seem small, but you know what's reasonable for yourself. When you manifest money, you need to manifest a specific achievable goal. "Get rich" is not an actionable, achievable goal. Earn X dollars by doing thing X.
2. Visualize Success To Manifest Money
Creating a vision board may be helpful if you're trying to manifest money. Images or quotes you put on that board should represent what your life will look and feel like once you've achieved that money goal. If you're not an imagery sort of person, go ahead and just write it down in your journal.
Once you've reached your money goal, how will it transform your life? Will you have a smooth running car that's not always breaking down? A vacation on a sunny beach with palm trees? Will you feel less stress? And how will you fill that time for yourself when stress isn't draining your energy and resources?
3. Believe You Can Do It – Change Your Mindset
If you believe you're going to fail, it's probably going to happen. Believe that you are going to succeed and that you deserve to succeed. Positive thinking is incredibly transformational.
And if you've set a specific money goal ("I will make enough to get caught up on my student loans" vs "I want to be rich"), you're well set up for success.
Along with belief in yourself, adopt a more positive attitude in general. Focus on abundance and being grateful for the things that you do have. When you feel yourself worrying or fixating on something negative, shift your thoughts to the positive side of the situation. "What's the best that could happen?"
Act like someone who believes in themselves. If you are a worthwhile person who can achieve this money goal, how does this person live at home? Do they live in mess and clutter, or do they take the time to organize their personal space each day and make their bed? Do they roll out of bed and get dressed in not-going-anywhere clothes, or do they dress and groom like someone who values themself?
4. Take Small Actions that Help You Reach the Big Reward
Take small actions to help you reach the big reward you're manifesting. Say your goal is to earn $1,000 for your money manifestation.
1st: Set a specific goal when you manifest money. Done.
2nd: Visualize or plan for success. What will your life look like when you reach that $1,000 mark? How will you feel? What will you do with those funds? What habits will you have adopted that you will continue?
3rd: Believe that you can succeed.
4th: Now take small actions to help you manifest money and reach that $1,000 goal.
How To Manifest Money When You're Broke?
To manifest money when you're broke, consider the idea of earning extra money.
Think about where that $1,000 is going to come from. Maybe you want to pick up extra shifts at work or do odd jobs for a relative. Or you can pick up an online side hustle, where you sell used clothes online or take online surveys for free gift cards or PayPal cash.
Or maybe there's a way you can adjust your everyday habits. If you buy a venti Starbucks every day, can you switch to a medium? Maybe you want to consider these Starbucks hacks on how to get free coffee.
Or can you brew a pot at home once a week? If you tip 20% at restaurants, can you tip 15? Or when fueling up for gas, switch to Monday or Tuesday morning since those are the cheapest days of the week to get gas.
Now plan it out.
How many specialty coffee drinks do you need to down-size to reach $1,000?
How much can you save each week by tipping 15% instead of 20%?
How many paid surveys would you need to take online to reach $1,000?
The road to $1,000, or whatever your money manifestation goal is, is a journey. It won't happen overnight. Break it down into smaller steps where you can celebrate small wins along the way, like when you first make $50, then $100, and reach the halfway mark at $500.
What Happened When I Tried Manifesting Money – How I Manifested $200 a Month
Whether it's manifesting money or another goal, self-belief and setting a little bit of discipline are all it takes.
Last spring, I wanted to manifest an abundance of money. I wanted to have more funds to put into my children's 529 college savings plans.
I set a specific goal, so I didn't feel defeated out of the gate. College costs tens of thousands of dollars, and who knows what prices will look like 15 years down the road. So, I set a reasonable, manageable figure out the gate. $200 extra a month total.
With that $200 per month goal, I laid out a plan and did these things.
I told myself I could do it and believed it. I wrote down my goal.
I created a "Buy-Nothing" No Spend Challenge Pinterest board. Before making a random Amazon or other online purchase, I had to pin it there and wait for 3 days. Usually, the urge to purchase would quell. Whatever I would have spent on these purchases, I tucked half of those funds away and counted them towards my $200 a month goal.
I changed my driving habits to get better gas mileage. Instead of going as fast as possible (without risk of a ticket), my goal became to maintain a consistent speed and to never have to break.
I changed my Starbucks orders. I would still go a few times a week, but I changed my drink orders from Venti to Grande or Tall. And I ordered a cup of water with every order.
I started meal planning more thoughtfully. Which meant I could spend less on groceries (buying fewer prepackaged meals) and was less apt to order in at the last moment.
I set a goal of earning at least $2 per day on reward apps I use. I use Swagbucks and InboxDollars and Upromise, of course (see my bio), but I also use Ibotta, Target Circle, and Rakuten.
My Surprising Benefits from Manifesting Money
I manifested this goal of $200 extra dollars per month, and there were surprising benefits.
I drank more water. It just felt like the thing to do. I was ordering more of it at Starbucks and it just tasted good.
I went for more walks and got more exercise. Maybe it was all that extra water, I just felt good.
I felt calmer. Changing my driving habits, to drive smooth and steady and trying to not break, really is a good metaphor for life. I felt my overall mood improve (less frenzied, more serene) on and off the road.
I organized my closet and wardrobe. Putting my money in order put me in the mood to put other areas of my life in order too. I donated quite a few things to charity – things I had put off donating or decluttering for years.
I just felt "better" overall, feeling less anxious and more confident. I was more productive at work, and I finally started my blog OneTrueSentence – after procrastinating for over a decade. Within that time period, I shifted from being afraid to publicly attach my name to any personal essays or articles to creating my own blog and sharing it with hundreds of friends and family.
Related Articles To Manifesting Money:
Bottom Line on Manifesting Money Now With Success
You can start manifesting money, or any other life goal, now. If you want to manifest money and financial success, start following the steps outlined.
Create a specific goal, like setting up a rainy-day fund of $1,000 in your bank account.
Create a plan or small achievable financial goals to get there.
And above all, adopt a positive mindset and shed your negative thoughts.
Maybe other people have created limiting beliefs about yourself, but you can stop buying into that negative energy now. And that can be a powerful visualization image: manifesting the jaw-drops of others. Start manifesting now. You got this.