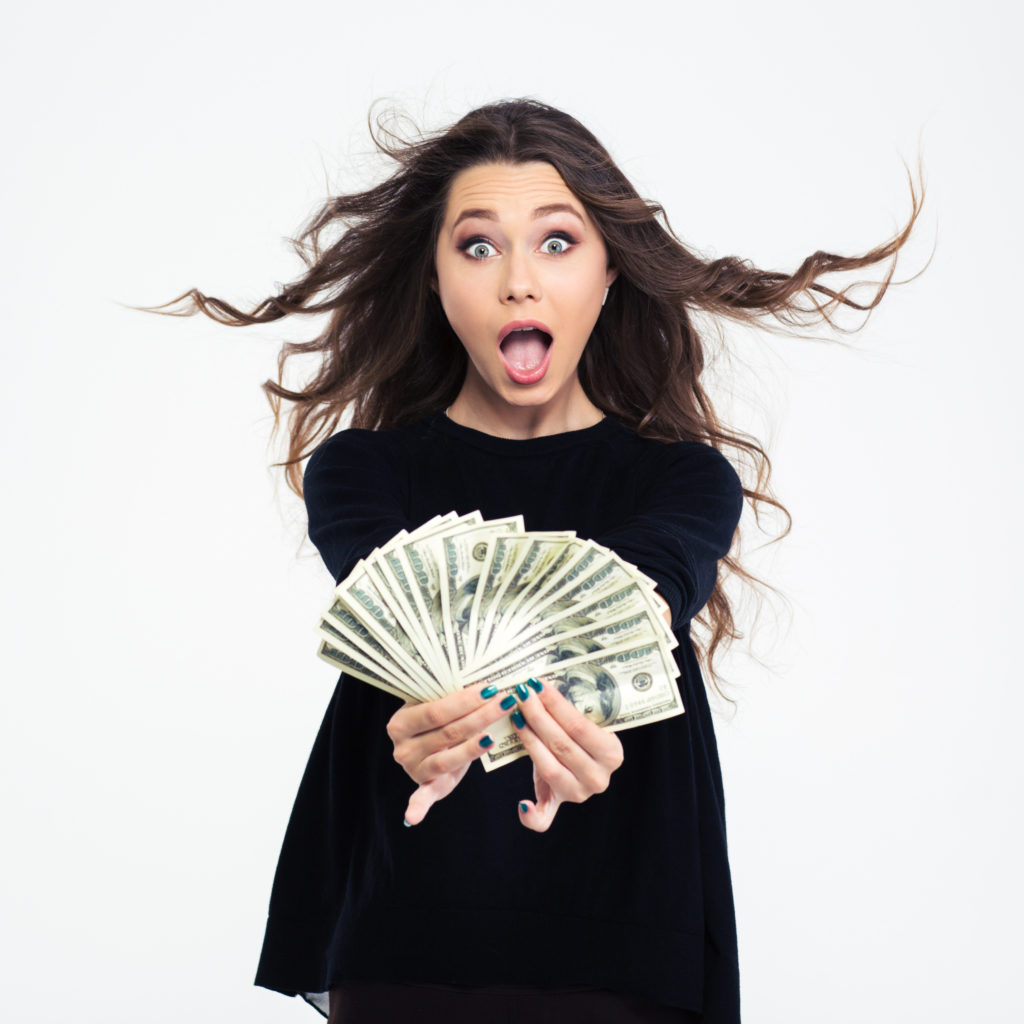 We will receive a commission if you make a purchase through our affiliate link at no extra cost to you. Please read our disclosure policy for more information.
Are you looking for creative ways to make money quickly because you need money today?
You are probably here because you want to know how to make 100 dollars quickly so you can use the extra money to pay the bills or put aside some cash for a nice vacation.
There are more people than you think that need money desperately and want to make money instantly. According to Bankrate, almost 50% of working Americans have a side gig to earn supplemental income in addition to their regular jobs.
Whether you're an 18-year-old trying to figure out how to make money as a teenager or a stay-at-home mom searching for work from home jobs to help your hubby with the bills, this post has you covered for the best ways to earn $100 a day.
Heck, if you're determined and want to work a little extra harder, you could even increase that $ 100-a-day goal to the next level at $200 or $300 a day.
Each time you take a small step towards what you want to achieve, you'll eventually earn a high as $500 a day in no time!
This is how I personally started too. I went from earning an extra $500 to $2,000 per month in flipping furniture and taking easy online surveys to earning over $10,000 per month with my small blog in just 18 months! That was the day when I was able to say goodbye to my job and work on my own terms at home. Not too long after that, I surprisingly earned over $15,000 and even $20,000 per month with my blog – that's more than $500 per day!
What I'm trying to say is that regardless of your situation, learning how to make $100 a day (as a baby step) and finding side hustles will get you closer to achieving your financial goals, such as paying off your debt, buying a new car, and saving for that dream vacation.
Before we get started, I'd like to share a quick story with you that changed my life forever. I really hope it could do the same for you!
A True Story
While I was looking for ideas to make money so I could save money to quit my full-time job, I've spent countless hours (I seriously lost count of the hours) researching online and on Reddit for creative ways on how to make $100 a day.
I've personally tried and experimented with many of these methods as I was determined to earn enough money to quit my 9-5 job. (I know, keep dreaming, right?)
One day, as I was browsing Pinterest for home decor ideas I came across a very interesting Pin that caught my attention. It was a Pin about how bloggers were making extra money or even earning a full-time income online with Pinterest.
At that time, I didn't know that the Pin would change my life. I remember being skeptical at first, but as I read more and researched into the blogging, I really wanted to try it myself.
Looking back, I'm VERY glad that I took the leap of faith and tried the idea of starting a blog because it allowed me to earn a full-time income from home and quit my job!
Today, I'm consistently earning over $10,000 per month with my very small blog in less than 2 years!
UPDATE: After a few years of blogging, I was able to increase my blog income to as high as $20,000+ per month which I share the details here.
To be totally transparent, I struggled for many months and learned a ton before making my first $1,000.
I only tell you this because I don't want you to think this is some sleazy "get rich quick" scheme. It will require work and effort, but your earnings potential will be unlimited!
EXCITED TO LEARN HOW TO MAKE MONEY WITH A BLOG?
Are you a beginner and don't know where to start? Join my FREE 7-day course where I will teach you how to start your profitable blog the right way!
I like keeping things real — I have to admit that I'm NOT an expert (and I don't claim to be one), but I can offer you valuable tips and share my experience so you can avoid making mistakes as a brand new blogger.
In my free e-mail course, I will guide you from starting your blog to growing your Pinterest traffic and making your first income online!
This is the course I wish I had when I first started my blog! 🙂
Quick tips on how to make $100 fast
When you're searching online for ways to make extra money, be careful of companies that claim you can make $100 a day guaranteed without lifting a finger. These false promises are online scams that you need to watch out for and avoid at all costs!
Having said that, there are many legitimate ways to make $100 a day fast as long as you're willing to put in a little bit of effort and time from your part.
If an idea doesn't work out, it just means that it wasn't meant for you. Quickly move onto the next idea that interests you. You'll definitely find a side hustle that will allow you to make $100 a day.
1. Make money online by taking paid surveys
Athletes always do warm-ups before games, so let's start with some light and quick ways for you to get 100 dollars fast.
Here are some quick wins where you can earn cash, or free gift cards and products, just by sharing your opinion with the highest paid survey sites for cash.
I personally use these "get paid to sites" to make extra money during my spare time because they are no-brainer tasks that are quick and easy to complete. I often recommend them to my family and friends who asked me about paid survey sites.
You won't become a millionaire by doing this, but it could help make your spending more affordable. That includes filling up your gas for your car, buying birthday and holiday gifts, or even splurging on your favorite drinks from Starbucks without feeling guilty.
How much money can you make from paid survey sites?
You can make anywhere from $100 a month to even $500 per month, depending on your eligibility and the number of surveys you complete.
Below are a few survey sites I use and recommend if you want to make extra money in your free time.
It's almost like getting free money because you're not required to invest any money to do this…
These ideas come in handy especially when you always catch yourself saying, "I need money now for free and fast"!
Earn fast cash with Swagbucks
Swagbucks Rewards is an easy way to make money online with PayPal.
It's absolutely free to use and it's one of the most popular survey sites online!
Swagbucks is 100% legitimate, with a TrustScore of 4.3/5 on Trustpilot, and has already paid out over $400,575,679 to its 10 million members!
I've been using them since 2009 and that's how I earn an extra $50 to $100 in a month when I have time to kill. This extra money allows me to splurge on my favorite lattes from Starbucks without having to actually pay for them.
If Starbucks is not your cup of coffee, that's okay!
You can still make money online and earn real cash or choose to redeem free gift cards to your favorite retailers like Amazon, Walmart, Macy's, etc.
Aside from getting paid to take simple surveys, you can also make quick money online by searching the web and playing fun games, watching entertaining videos, shopping online and more!
👉💵 Swagbucks is currently giving new members a FREE $5 sign-up bonus just for creating a FREE account. Grab your FREE $5 bonus HERE and use it towards your next online purchase!


⭐️ Important: Remember to verify your email with Swagbucks so you don't lose out on your FREE $5. Start earning extra money today!
Survey Junkie will pay you real cash for completing simple surveys
I personally use Survey Junkie and I was able to make an extra $58 in a month during my downtime. The extra cash definitely gave me more flexibility in my monthly budget.
Questions they ask are very straightforward and there are no wrong answers because it's about YOUR personal preferences and opinions. Answers are in multiple-choice form so you can answer questions quickly.
They have a wide range of topics for you to participate in and earn some quick money. Topics include:
Beauty — E.g. Do you prefer to purchase your make-up online or in-store?
Electronics — E.g. Are you planning on buying a new TV this year?
Entertainment/TV — E.g. What makes superhero movies fun to watch?
Fashion — E.g. Do you only buy designer labels only?
Food & Drinks — E.g. How often do you eat fruits?
Restaurants — E.g. How often do you visit fast-food restaurants?
This survey company is rated 4.5/5 and is one of the highest on Trustpilot reviews. I love them the most for their clean, simple and easy-to-navigate interface.
Users had reported that taking paid surveys with Survey Junkie helped them pay for their monthly utilities bills so it's possible that you can make 5 dollars per day online with Survey Junkie.
You can sign up for Survey Junkie here and start earning money today! It's free to use and you'll even earn extra bonuses just for signing up right now!
Earn extra money with the best get paid to sites 💵
Other survey companies I recommend as a way to make extra money from home include:
MyPoints (Get a $10 bonus just for signing up and confirming your e-mail)
InboxDollars (Get a $5 bonus just for signing up and confirming your e-mail)
Again, membership is 100% free. By signing up for many survey sites, you'll get to take more surveys for more extra money — it's a free and easy way to make extra money!
Related post on how to make money fast: Need Money Now? 15 Ways To Make Cash Right Now
2. Make money online with Pinterest
Did you know there are many creative ways to make money online using Pinterest? I didn't know this was even possible until I experimented with this crazy idea.
Some legitimate ways include starting a small home business online with a blog, becoming a Pinterest virtual assistant, selling your crafts on Pinterest, and more!
This all got started when I was learning how to earn money online with Google before discovering Pinterest's app.
By implementing the right strategies, you can make $100 a day on Pinterest – I personally make over $100 per day with my small blog using Pinterest Pins to reach new readers.
The best part is these work-from-home opportunities require NO experience!
I had no clue what I was doing but was able to make over $5,000 per month within my first year of learning. I'm not going to lie – it wasn't easy and the results didn't happen overnight, but in my humble opinion, it's absolutely doable for you to make 100 dollars a day as long as you're willing to learn and try new things.
3. Start a blog that makes money
This is one of my top recommendations for a creative way to make money online.
You can definitely start a blog for very cheap and make money, but I am not going to sugar coat what I'm about to say next.
Starting a blog is not easy and most likely you won't be making money immediately within your first few months. I've heard so many bloggers who claimed they immediately made over $500 fast in their first month of blogging but unfortunately, that wasn't me.
It took me longer than that. There's a lot to learn BUT it is VERY possible to make money with your blog! If you asked me over a year ago, I had no idea that blogs could make money.
UPDATE: While I was working a full-time job, I was learning how to make money online. Starting my blog allowed me to quit my job to become a full-time blogger in less than 2 years. You can check out how I make $10,000 per month as a blogger.
Start your blog with my FREE 7-day course!
Are you new to making money online and don't know where to start?
Join my FREE 7-day e-mail course where I will teach you how to start your blog the right way so you can make money online as a beginner! I will guide you from starting your blog to growing your traffic and earning your first $1,000 blogging. 🙂
4. Make $1,000+ With Your Smartphone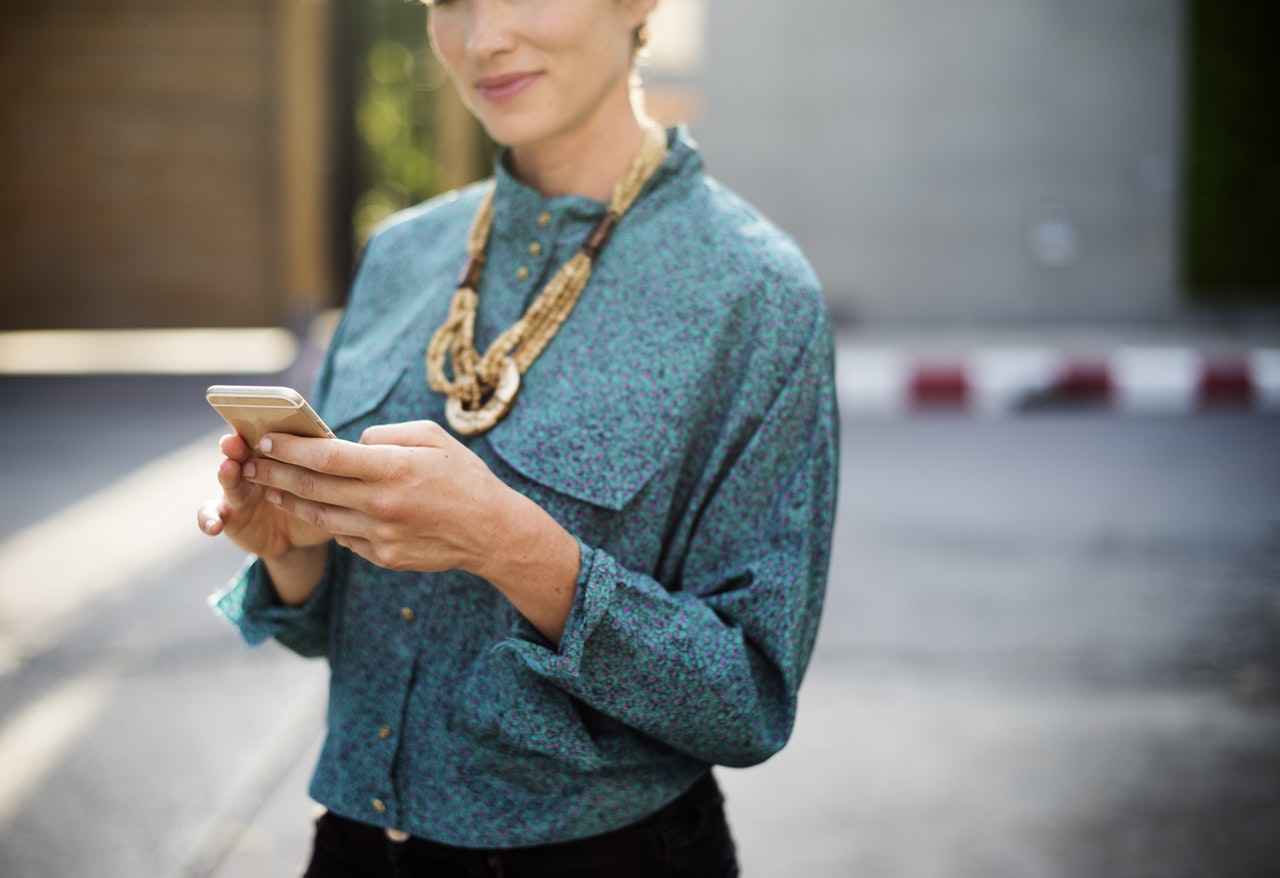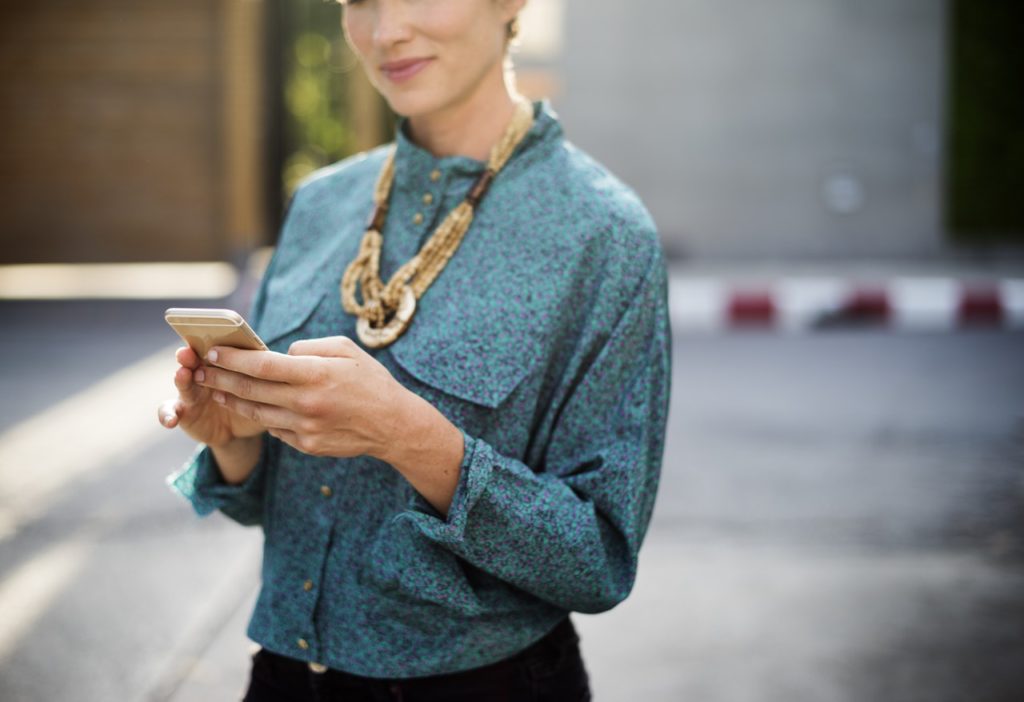 I use my smartphone to make $1,000 in extra money.
Yep, you can actually make money with your smartphone with several simple apps!
I bet you can't live without your smartphone, amirite? 😉
As you know, we all use our smartphones to:
– Keep in touch with friends and family via group chats
– Search for information on Google
– Upload our most recent selfies on our favorite social media platforms
– Scroll through Pinterest feeds searching for new ideas for our next DIY project
– Order food for pickup or delivery
Let's face it. We carry our smartphones everywhere we go!
So, why not take advantage of your iPhone or Android to make extra money?
After all, it's another free way to earn some cash when you feel that money is tight!
5. Become a Stella & Dot Stylist
Stella & Dot is an Inc. 500 fastest growing company with a $25 billion global opportunity and they want you to be part of their growth!
Do you love fashion and accessories?
If you answered yes, then this is the perfect side hustle for you to make money! It could even potentially turn into your full-time business if you decide to take it to the next level. They are currently looking for women like you to join their team to become an independent stylist — no degree nor experience required!
By joining their team, you get to make money from home (in-home Trunk Shows) or online by representing their line of jewelry and accessories.
The benefits of becoming a Stella & Dot Independent Stylist:
– Create your own flexible schedule (you are the boss).
– Gain access to style every day.
– Be part of a supportive community of women.
– Could be a fun part-time hobby or a full-time career you are passionate about.
– Work on achieving financial freedom.
Again, you are the boss, so you make the decisions and run your own business whenever and wherever you like. You can choose to work as much or little as you want!
To join their team, all you need to do is invest $199 to start your own business. This investment will provide you with essential tools and training to become profitable. As an added bonus, you will also receive $350 worth of Stella & Dot jewelry and accessories for FREE here which you get to choose!
6. Make money online by teaching English
Has anyone ever told you that you'd make a great teacher despite not being one?
Even if no one has told you that but you have a keen interest in teaching, you can apply here to start teaching English online from the comfort of your home. This makes a great side hustle, part-time, or even full-time job because you call the shots. You're in control of your schedule and can set your own hours whenever and wherever you like.
VIPKID will pay you up to $22 per hour, so that means you could work from home and earn $100 a day as long as you're willing to put in some hours.
VIPKID was ranked #1 by FlexJobs in Forbes 2018′ "Top 100 Remote Work Companies Report."
Here are the requirements to become an online teacher with VIPKID:
– Minimum Bachelor's degree.
– Work anywhere from home with a stable Internet connection.
– Must have a computer or laptop.
– Use a headset with a microphone, stable output, and input.
– HD External camera or HD integrated camera (Most laptops already have this).
If you meet all of those qualifications, you can get started by applying to VIPKID here.
7. Use Drop and earn FREE money today!
This has become one of my favorite apps to earn extra money because my earnings are completely passive!
My fiancé and I use the Drop app to passively earn cash rewards on our everyday purchases.
It's 100% FREE to use and requires absolutely NO effort from your end (this I promise).
The one thing I really love about Drop is their points can be combined with other rewards, promos, cash back programs, and coupons!
So, you can STACK UP your Drop points with discounts, store coupons, and other free cash rewards so you can earn more!
If you're interested in earning cashback with Drop, then I recommend reading my honest Drop app review. If you like the idea of earning passive money, then I'm sure you're going to enjoy this app as much as I do!
🌟 For a limited time, get your FREE $5 bonus immediately after linking your first card and using my special referral code, FINSAVVY. No purchase necessary! 😊

My referral code is applicable to both the U.S. and Canada!
8. How to make money fast by flipping furniture
I absolutely LOVE getting creative when it comes to home decor and furniture!
Did you know that you can make an extra $100 to $500 just from a piece of furniture that nobody wants? All you have to do is unleash your creativity by adding value to the piece.
I've earned on average $100 to $150 on smaller pieces such as nightstands and coffee tables. Yes, you can finish these small pieces within 24 hours and make $100 a day fast!
If you want to earn more cash, you can flip larger pieces that are in high demand, such as chest drawers and dining tables. These items sell quickly because there isn't enough supply to satisfy buyers that are looking for unique furniture.
If you're interested in this creative way to make money, you can learn how to make money by flipping furniture as a beginner.
9. Make money by losing weight
Have you ever heard of HealthyWage?
This may sound too good to be true, but it's not.
You can really make money and get paid to lose weight!
How HealthyWage works is you place a bet on how much weight you're going to lose.
As long as you set realistic goals and lose the amount of weight that you say you would, you will win and make money!
According to HealthyWage, studies found that financial incentives enhance your weight loss success, making dieters more likely to lose weight.
If you're tired of being overweight, or you're looking to shed some pounds off your body, you can use this as a motivation to reach your weight-loss goals.
You can read about this review on Healthy Wage if you want to learn more.
10. Rent out your extra space with Airbnb
Renting out extra space is one of my favorite ways to make money fast. I'm currently renting out my separate unit to a single-family and it's a great way to make money passively and build wealth.
If you live in the core of downtown or a touristy area that is filled with life and entertainment, you can become an Airbnb host and easily make $100 a day. We know so many people who do this and are making well over $100 per day from this side hustle.
YES, the idea sounds amazing…
BUT, set realistic expectations because you still need to put in some work. For example, my friends and coworkers who do this still need to attend to their guests while working their full-time jobs. It's not 100% passive if you don't hire a manager. But my friends are loving the extra money they're earning from this side hustle because it's helping them fund their next vacation!
Like I said, if you're willing to put in the effort, there are many opportunities for you to make money quickly on Airbnb.
You can get started by learning more about becoming an Airbnb host here.
11. Get paid to shop
I know I harp on this a lot (and my fiance tells me that too), but I can't believe that so many people miss out on this free resource!
You can read my Rakuten Review (formerly called Ebates) to learn how I save and make money with it.
This resource is available to the U.S. and Canada and it is one of my favorite cash back apps because you can easily earn money just by shopping for the things you normally buy. This includes over 2,000 of your favorite stores such as Amazon, Apple, Macy's, Walmart, Target, and so much more!
This is how I make extra money when I shop online!
I was already going to make a purchase anyway, so why not?
Check out a couple of my past transactions! I earned $116.66 in less than two weeks without putting in any effort. Not too shabby, huh?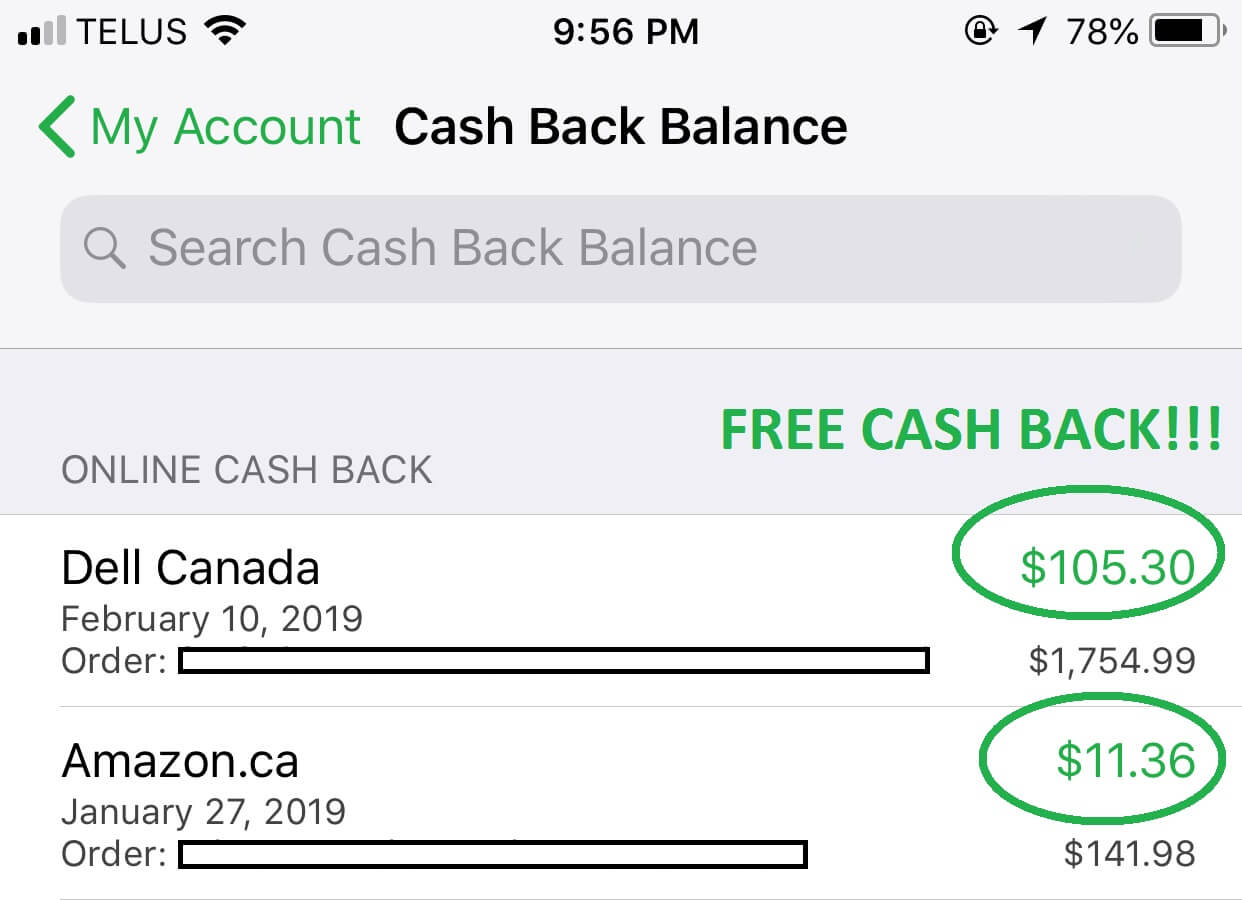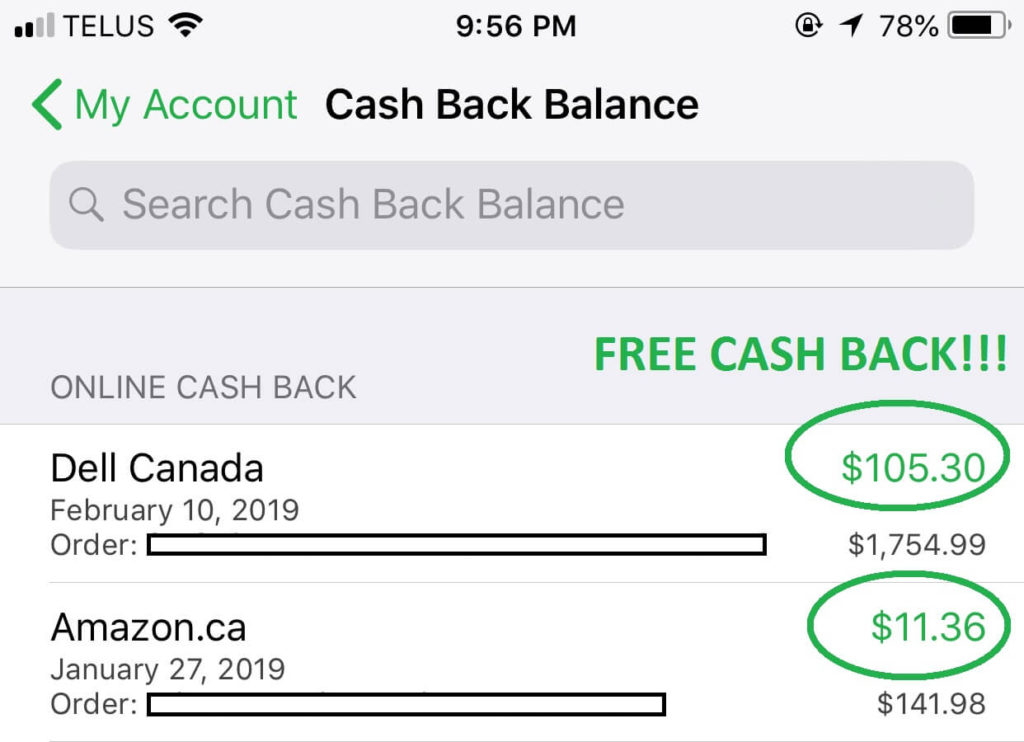 🌟 Do you want $10 for free now? You can instantly get FREE $10 when you sign-up here and make your first purchase that's over $25. 💵

Canada, you need to click here to grab your $5 bonus from Ebates Canada.
12. Rent out your stuff
What if I told you that you could earn up to $1,000 every month by renting out your stuff? Fully-insured as well!
Yes, such a thing exists and Fat Lama can help you with that (available in both the US and UK)!
This is what they call the "Airbnb for stuff".
There are many people looking for things to use without having to pay full price for the item. That makes sense because, why would anyone want to pay for things that they use occasionally?
This is where you can add value by turning the stuff you own into an income-producing asset!
For example, you can rent out the following items and make money fast with this stuff:
– DIY equipment
– Household tools
– Luxury outfits and handbags
– Drones
– Camera
– Video games
The list goes on and on because you can literally rent out almost anything you wish.
13. Get paid to search the web
If you want an easy $5 now, you can create a free Swagbucks account here and earn extra PayPal cash by searching the web. Make sure you verify your e-mail after signing up so you can start earning money immediately on your online searches.
It's similar to how you search for information using Google searches. Instead, you'll be using the Swagbucks search engine (powered by Yahoo) to perform your daily searches. By doing this, you earn Swagbucks points which you can turn into PayPal cash or free gift cards.
The rewards are generous and if you're interested in this fun idea of making money, you can quickly earn $100 over the course of the year on your daily searches.
Don't forget to read my Swagbucks review to learn how you can earn money online just by using it.
14. Make money online with affiliate marketing
What is affiliate marketing?
First of all, think of a product that you love and would recommend to your friends.
For example, one of my favorite personal finance books is I Will Teach You To Be Rich
by Ramit because it has changed my life.
It's a book that I ALWAYS recommend to everyone who needs help with their personal finances. Whether you're in debt, living paycheck to paycheck, or want to manage your money better, I will refer this book to you. If you click the link to make a purchase, I will earn a small commission at no additional cost to you.
There, what I just did is an example of affiliate marketing.
In short, you're making money by recommending or promoting a product or service. BUT, of course, you should only recommend products or services that you believe will add value to your friends, family, and audience regardless of whether or not you earn a commission.
One way to monetize your blog is to apply affiliate marketing strategies throughout your webpage. You can learn about affiliate marketing for beginners with no experience. In that article, I talk about the e-course I invested my time and money in that has allowed me to earn over several thousands of dollars a month online.
The course instructor makes over $100,000 every month from her blog. With that said, I knew that I'd be learning from one of the best!
After taking her e-course and implementing her strategies, I immediately saw results and made over $400 alone from affiliate marketing within a month (just four months ago). It was definitely worth the investment!
Below are my blog income results after taking implementing affiliate marketing. You can read more about it in my series of blog income reports here.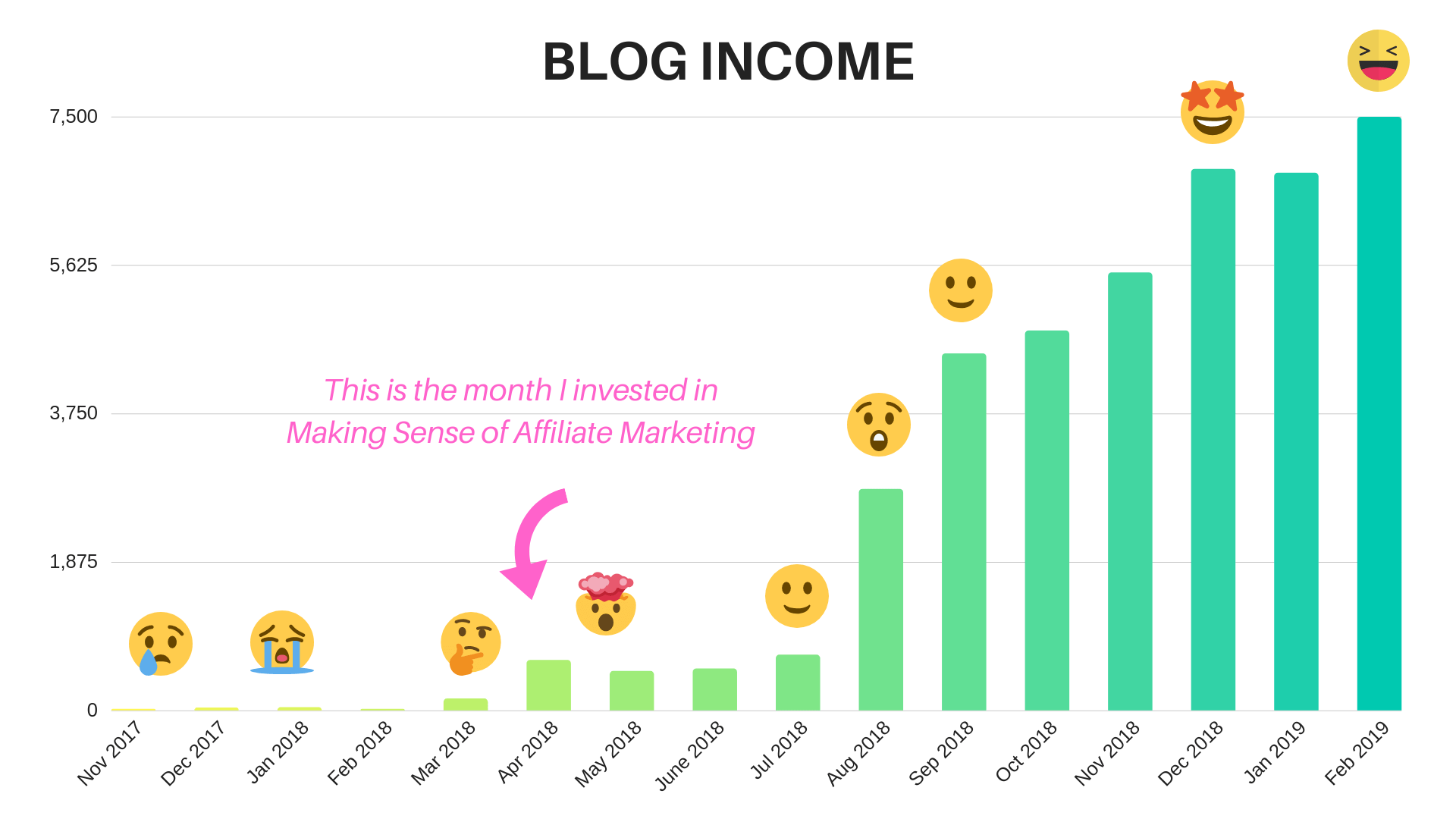 15. ShopTracker: Get FREE $36/year just for installing this app!
You can passively earn FREE money when you install the ShopTracker app onto your phone or desktop. They will pay you because you're helping them understand the behavior of buyers which allows them to create products that you actually want.
Also, do you buy stuff online from Amazon? I'm sure most of you do!
All you have to do is download it onto your PC or mobile device and link it to your online shopping account like Amazon. To put your heart at ease, you don't have to worry because your name, address and credit card info will NOT be collected. They are only interested in the non-personal info about your purchases!
They will also instantly give you a FREE $3 Visa gift card. Plus, passively earn $3 every month just for having the app installed on your phone. That's a total of $39 with no effort — what a fast and easy way to make money!
16. Make money with Paribus!
If you're not using Paribus, then you're missing out!
Here's how Paribus can add value to your life.
Have you ever purchased something and realized it went on sale within the next few weeks? More likely than not, you didn't even notice that item went on sale.
This app connects to your email inbox to scan for your receipts.
When Paribus finds a price drop on any of the items you purchased, and you're eligible for a price adjustment, it will notify you and the retailer. The best part is that you don't have to go through the hassle of getting your money back because Paribus will do the work for you and you keep all the savings!
This is a passive way to earn FREE cash back!
17. Become a Lyft driver
Make money fast through share ride companies like Uber or Lyft.
How much extra money you make depends on how many hours you drive, your car insurance, the cost of gas in your city, and how far you go. Make sure to sit down and analyze those factors to see whether you will benefit from this side hustle.
One of my tenants is a part-time Uber driver and he tells me that he enjoys making extra money from this side hustle on top of his school work and a 9-5 job. He also says he enjoys meeting new people and treats it as a networking opportunity.
If you enjoy driving, you can make 100 dollars a day in your spare time with ride-share apps.
18. Get paid to walk dogs via Rover
Excited about pet sitting, dog walking, or doggy daycare to make extra money?
If so, pet sitting makes the perfect side hustle for dog lovers who need the extra cash.
Whether you're a college student looking for ways to save money, a stay-at-home mom or someone's who's already earning a full-time income from a 9-5 job, you can create your own working schedule and extra money with Rover.
According to this CNBC article, a woman from NYC grossed over $100,000 in one year, but after working less, she still earned over $60,000.
So, how much you make will depend on how many hours you want to put in.
19. Make money by decluttering your place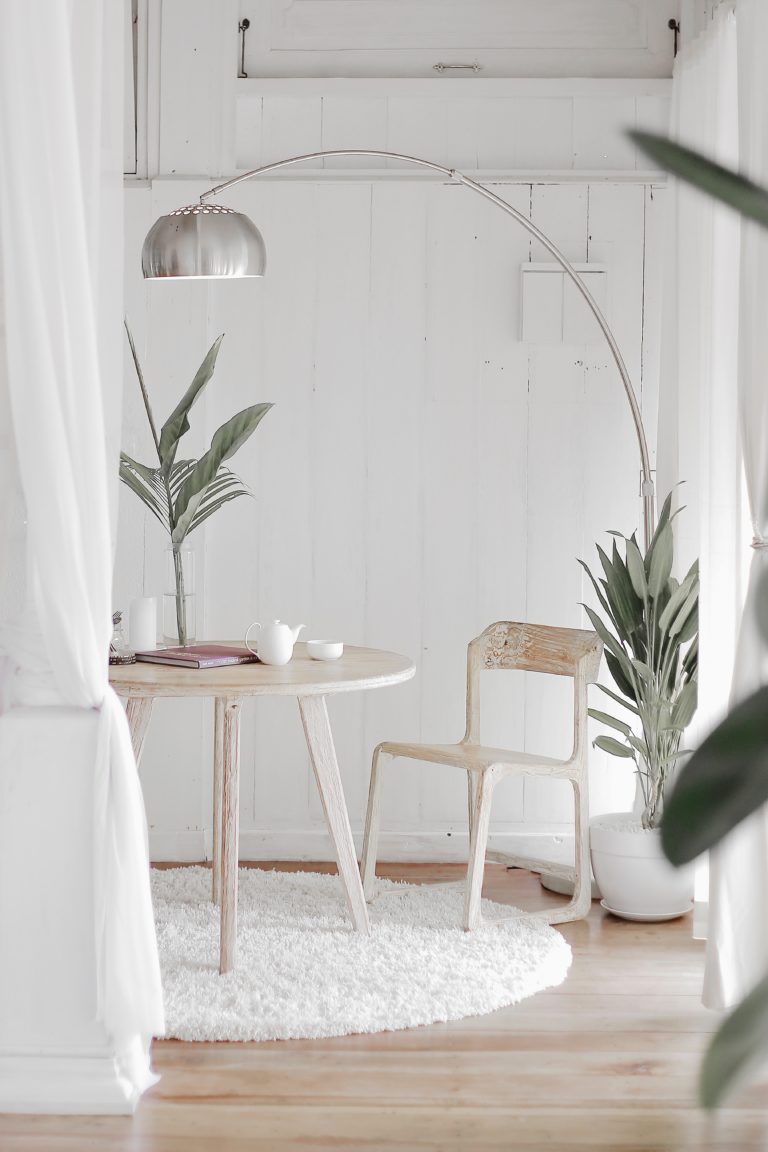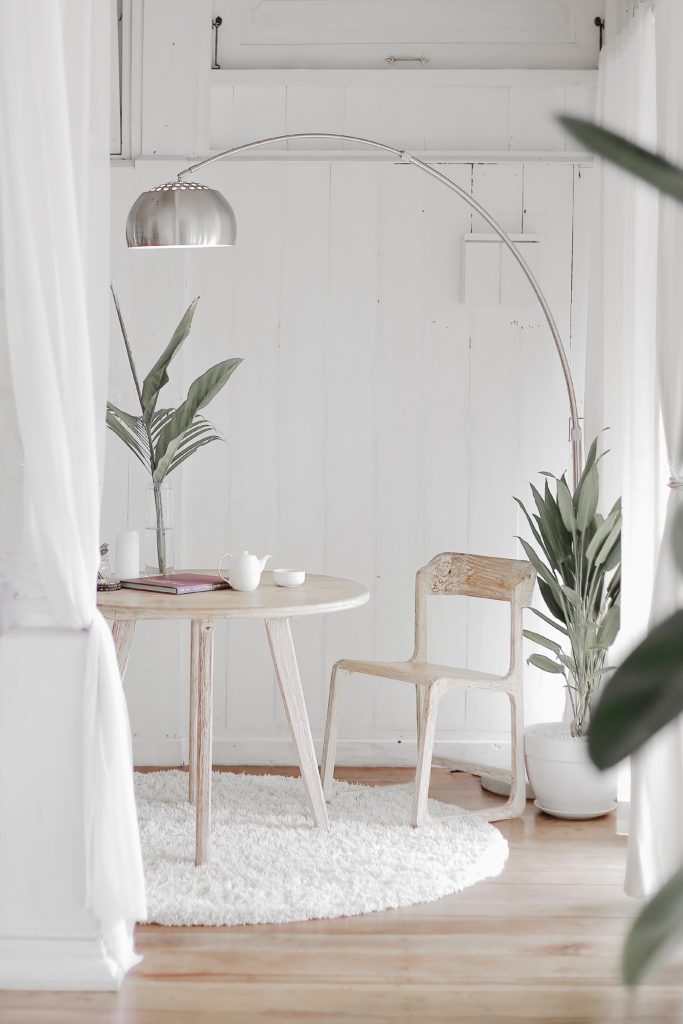 Throughout my blog where I write about my favorite ways to make money, I've always mentioned that my fiance and I sold our unwanted clutter online for fast cash.
This is honestly one of the fastest ways to make money when you most need it.
Need to get rid of your CDs, DVDs, games, and books? You can sell them on Letgo and make money fast!
Got a spare iPhone, tablet, or old electronics that you don't use anymore? Sell them on Gazelle.
To date, Gazelle has paid out over $200 million to their customers and they have a 9.5/10 score on ResellerRatings!
You also receive a $10 bonus for every friend you refer to. So, if you refer 10 friends, that's already $100 in your pockets! 🙂
How to make money online for free
Whether you're a teenager looking for $100 fast or an adult working a full-time job looking for extra income, there are many ways to make money online for beginners without paying anything.
Believe it or not, you can still make money when you have no money.
I know that some of you are only asking how to make money without paying anything, but if I were you, I would keep an open mind. If you only keep your mind focused on free things, then you are limiting yourself from real opportunities.
For example, one of my top recommendations is to start a profitable blog here with my easy step-by-step tutorial. It's something to consider because you can see whether you like it or not without spending a lot of money.
I talk about how blogging has changed my life as you read below!
Today, I make over $300 a day blogging from home without having to go to work.
You can definitely increase your income as long as you're willing to put in some effort during your spare time. Seriously, whoever tells you that you don't need to put in ANY effort is obviously lying to you!
Anyway, when you combine a few of these ideas together, you can make $100 a day!
Over to you — Are you interested in earning extra money? How do you make money every day?
Enjoyed this make money post? Don't forget to bookmark this and share it on Pinterest! 🙂