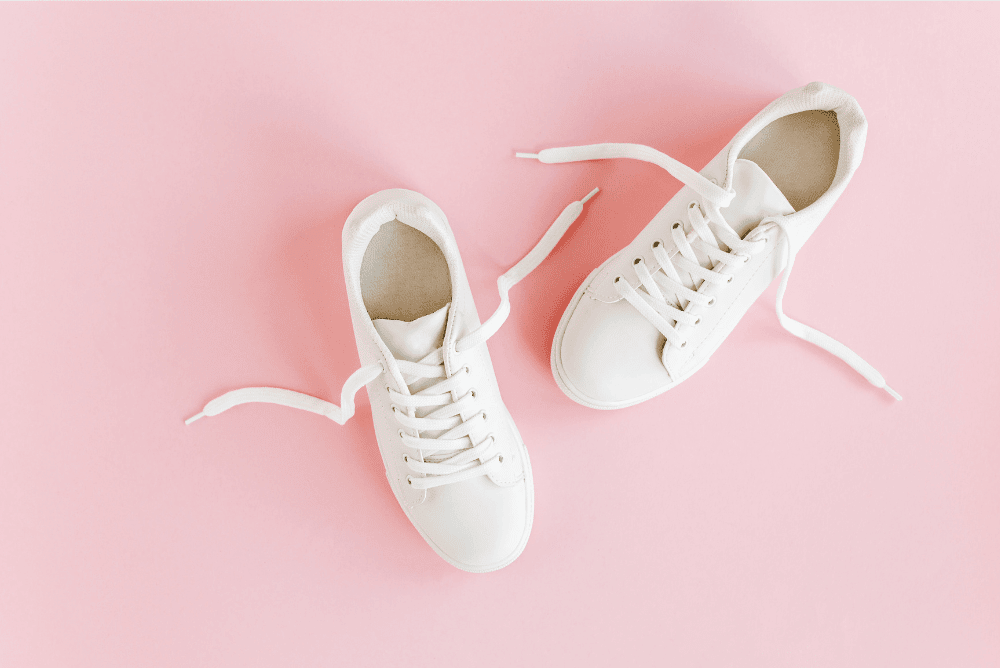 We will receive a commission if you make a purchase through our affiliate link at no extra cost to you. Please read our disclosure policy for more information.
Indeed, strolling for some cash is a real possibility, and today, I'll be your guide on this rewarding journey.
We're going to walk for money, so let's explore together the exciting world of how to make money by simply walking.
If you're someone who's pretty active and walks thousands of steps daily, then you're going to get pretty excited about the ways you can earn money just by walking.
And if you consider walking, especially at a brisk pace, as part of your fitness regime, then it's like you're getting paid to work out. Now that's a workout perk you wouldn't want to miss!
How To Get Paid To Walk
Technology has truly changed the way we earn.
Not only are we able to make money blogging on our laptops, getting beauty sleep on our beds, or even being an online friend to people on the Internet. It turns out that walking can be monetized too!
Although the earnings here can't lead to financial freedom, it's still good to earn up to an extra $500 per month on top of your other sources.
Think about it, if you walk dogs for a living and you register for an app that pays you while walking, you're getting paid extra just by doing your regular job.
When you do groceries, do morning exercise, or go to work, you can turn on the apps on your phone and start counting your steps.
The great thing about getting paid to walk is a lot of monetizing apps provide this incentive which means you can open every single one of them to make your efforts worthwhile.
Take note, I won't be focusing on apps alone. I'll also share jobs that pay you for walking a lot!
PIN THIS: I'll be updating this post so make sure to pin this image here and save it to your Pinterest board. That way you'll be able to come back to this page and learn how to make money by walking.
How can I get paid to walk?
The process is simple – you choose an app of your choice then you create a profile.
For most apps, that's it. You get to start walking and earn your reward – if walking is an integral part of your everyday lifestyle, this app converts your routine into a source of passive income. You're essentially getting paid for your normal stride and stroll, making each step a fruitful part of your earnings strategy.
Rewards are different for every app. Some give out coupons, discount vouchers, charity donations, money, cryptocurrency, etc.
Before downloading any apps, you should understand the payout structure as well. This is one of the first things you should look at.
You want to find out if you can even cash out from the app. Because all that walking will go to waste if you can't reap the rewards. Read the FAQ pages from their website and learn about their payout system.
Now if you're ready to earn while you walk, I've got the perfect list for you!
You won't earn $300 or $500 a day with the ideas here, but you may earn anywhere from $100 a day or even $200 a day depending on the type of work and how much you decide to hustle – that could put an extra $1,000, $2,000 or even more per month into your earnings if you do one of these activities during your free time.
1. Evidation
Evidation is a popular app that pays you to walk. You get points just by walking. When your points hit a certain number, you are paid by the business. According to its recent FAQs, you can earn $10 for every 10,000 points!
A selling point about Evidation is users are not limited to just walking. There are a ton of ways to make money here.
Every healthy action you do can be converted to points. You get paid by logging your food, weighing yourself, or even just reading health articles. You can also get points by participating in research as well.
As for the payout structure, there are various options to choose from.
You can get your reward through Paypal or direct bank deposit. If you don't want money, you can select a free gift card, or you can donate earnings to the charity of your choice.
And if you have a fitness app to track all data regarding your exercise, sleep, and food, Evidation has this feature wherein you can connect it to your profile.
So if you're looking to start your journey of getting paid to walk, Evidation is a good choice.
2. DietBet
One of the most fun applications to try on this list is DietBet. It's an app where you get paid to lose weight. It has many weight-loss games where your chances of winning will completely depend on your dedication to losing weight.
The games here require you to bet real money. It's like holding yourself accountable that if you don't accomplish the goal of the game, you're gonna lose your bet.
The goal of each game can vary. Some games require you to lose a percentage of your body fat, lose x amount of weight in 4 weeks, etc. Every game has a different goal. So if you're confident that you can shed some weight, then bet on yourself!
Now, what happens if you win?
You will split the pot with everyone who was able to reach the goal. If everyone was able to reach it, you get your money back. But if only 40% were able to come out successful, you get your money back plus the money of those who didn't make the weight.
It's such a fun app to join because the only way you win is through your dedication to your weight loss journey.
Their site mentions that 96% of DietBet users lose weight – this proves the efficiency of this particular method.
3. CashWalk
CashWalk is more than just your average free-walking app – it's your pocket-sized personal trainer with a financial incentive! The more you walk, the more it happily showers you with rewards. Who knew that those strolls to the fridge could turn into a lucrative business?
This complimentary app, complete with a step-counting widget and an activity tracker, doesn't just nudge you to pound the pavement; it literally pays you in digital currency for your huffing and puffing. Now, that's what we call making strides towards a healthier lifestyle!
So, here's the scoop with CashWalk. To nab your first $5 gift card, you gotta rack up 2,000 coins. That means, if you're hustling and hitting 10,000 steps every day, you'll snag that reward in just 20 days.
Now, if you're more of a casual stroller and aren't hitting those max steps, no worries! You can still score that $5 gift card, it'll just take you somewhere around 30 to 40 days. Not too shabby for just going about your day, right?
4. StepBet
StepBet stands out from the crowd of similar apps on the market, and not just because it requires you to bet on your own ability to step it up, literally. Rather than just racking up points for pacing about, you need to place a wager on yourself to out-stride your own goals, while also battling stride for stride with other users.
Okay, let's break down the rules of this walking gamble:
Once you tip-toe your way into registering with StepBet and pair up your fitness tracker, the app will concoct your step targets. These goals don't just nudge you to take the scenic route to the fridge; they challenge you to really stretch your legs. After being handed your marching orders, you can jump into a game by placing a bet (which is usually about $40, or 4000 penny sweets if you prefer).
To be crowned the winner, you need to meet your step target six out of the seven days of the week, throughout the game. Successfully do this dance, and you'll be laughing all the way to the bank, splitting the pot with your fellow successful steppers! However, if you miss a day and your step count falls flat, prepare to kiss your wager goodbye. But hey, at least you burned some calories!
5. PaidToGo
Paidtogo is a walking app that plays the fairy godmother and sprinkles you with rewards for either walking or running. Every time you venture into the great outdoors for a stroll, Paidtogo is there like a faithful sidekick, tallying your steps and turning them into its own unique currency: Paidtogo Coins. You can exchange these shiny digital treasures for payouts on PayPal or, for the more adventurous, Bitcoins.
Paidtogo is not just free to download and use, but it's also a cosmopolitan app, welcoming both iOS and Android users to its club. For those with a taste for the finer things in life, there's a premium "Pro" version that bestows upon you the power to amass even more coins per day. Sure, it might feel like an eternity to hoard enough coins to claim your rewards, but hey, who can argue with free money that you earn by stretching your legs?
6. Million Steps
Walking on a journey of a million steps with the Million Steps app may initially seem like a daunting task. However, you'll be amazed at how swiftly your progress accelerates, turning what once seemed a mountain into a manageable hill. Every step you take not only brings you closer to your goal but also makes the journey surprisingly enjoyable.
Keep up with your ordinary routine of walking. Just make sure that your iPhone or Apple Watch is tagging along to keep an accurate count of your strides. Every so often, give the app a quick peek to see how your step count is shaping up and the amount of green it's raking in!
Each step, whether danced out indoors or stamped outdoors, has a worth to us. After all, could there be any 'step' above being paid to pound the pavement? It's definitely a 'stride' towards financial fitness!
7. Rover
If you're looking to get paid to walk, don't limit yourself to those apps. There are real jobs that actually pay you to walk.
Of course, it comes with more responsibility and a bit more effort, but it pays way more than the walking apps.
An example of that is Rover. This is perfect for you if you like cats and dogs. Rover is a network of people who can look after your pets and treat them like family!
On this platform, you can get money walking dogs. There are about 500,000+ dog walkers that have earned through Rover.
Joining Rover as a dog walker isn't that hard either. You just need to be 18 years old or older, sign up, and create your Rover account. They'll just ask a few questions to know your relationship with pet animals.
After the overall process, you're eligible to offer your services to pet owners in your area.
In terms of the rate – this is completely up to you.
You set your own hourly rate, schedule, and the type of services you're willing to do. You're able to keep 80% of the earnings too! The 20% goes to Rover to cover all necessary utilities and processes.
Your creativity can run wild here as well. Do you want to offer a service of overnight pet sitting? Do drop-in sittings sound good? You can offer these services too!
8. Become A Tour Guide
Do you love showing off your city? Does studying the history of a place interest you? If yes, then you should try being a tourist guide!
Not only are you paid to walk for money and show tourists around, but you get to meet new people every day. You get to make connections with people all over the world – expanding your network drastically!
What's great about this industry is it has gotten so creative with touring people. Back then, tourist packages were only about the usual tourist sites in the city. Today, you can have spooky tours, serial killer circuits, and movie destination tours!
So if you're into one of those niches, it's a failproof pitch for agencies and tourists.
When starting this career, not only do you need good cardio to walk around and lead a pack but you also need to be good at communicating. You need to be engaging and funny when needed.
It's essential to control the crowd with your voice so you won't bore them with their trip!
9. Run A Fitness Group
Humans are social beings. They love being around people. They want to be surrounded by like-minded individuals who have the same goals as them.
This need is an opportunity for you to pitch a service. This is why running a fitness group works.
But in this case, you can start groups around activities like morning walking, trail walking, and others.
This, again, pays higher than those apps. You can charge a certain amount for people to join this group. However, you need to be mindful of the size. It's very difficult to lead a large-size group on your own and you don't want to carry all that responsibility.
You can start by leading a group of 5 to 8 people. Organize a time in the day where everyone is available to go for a walk.
It's important to check each member during the walk as well. Some of these people are just starting their fitness journey so their experience isn't as deep as yours.
If you're planning to take on more people, make sure to create a team of highly organized individuals. This will help you facilitate your walks in an organized and safe manner.
10. PK Rewards
If you're not looking to get money from walking and other activities, PK Rewards is a good application to try. It doesn't have money as a reward but it has a ton of gift cards, apparel, and even trips!
Similar to Evidation, you don't just get rewarded for walking. If you're into other activities like running, biking, swimming, and others, you'll earn points that can be converted.
The gift cards mentioned above can be used for top brands. It's very useful if you're into purchasing workout gear, shirts, leggings, etc. But if you just want coffee without paying for it, you can redeem a coffee gift card to get free Starbucks drinks.
Fitness applications can be integrated or connected to PK Rewards. This helps in accurately tracking the number of steps or activities you do daily – so you're sure everything is logged precisely.
However, PK Rewards places a limit on how many points or coins you earn in a day. This is a big disadvantage for many since some are hardcore runners and walkers. They can earn more if there was no limit placed.
11. Mobee
Have you tried being a mystery shopper? It's a fun activity to do, especially with Mobee.
Mobee is a mobile app that lets you be a mystery shopper in your spare time. Here you'll have shopping "missions" where you have to gather important information that companies can use.
Mystery shoppers help management to check on their stores without employees noticing. These shoppers pose as regular shoppers but are very mindful of how they're treated by the staff, how much the sales associate knows about the product, and if the overall store is organized or messy.
These are some of the things mystery shoppers observe.
In the app, there would be missions that you could choose. When you browse through the missions, you'll see additional information about the tasks to do, the estimated duration of the tasks, and how many points you will receive.
Some missions would include a certain product for you to find, a question to ask the employee, or a photo of a product. Then after everything is done, you simply submit the feedback in the Mobee application.
Take note that some missions require you to make a small purchase. But this would be reimbursed along with points you've garnered for finishing the mission.
12. Ibotta
If you're an avid store-goer and want rewards or cashback for your purchases, try using Ibotta.
You won't have a hard time looking for stores that partner with Ibotta because the company has partnered with around 2,700 brands and retailers. So if you're buying groceries, appliances, gadgets, wine, and beer, Ibotta will pay you cash for your purchases.
They've also branched out to restaurants, pharmacies, to even gas stations. Being so widely used, it has a rating of 4.8 out of 5 stars in the App Store.
Ibotta is pretty simple to use and is an easy way to reduce your grocery bills. So for example, when you're in-store at Walmart, open up the application, and find the Find Offers button. Once you've found your offer, go shop around the store. After the purchase, take a picture of the receipt using Ibotta's camera and submit the image in the app.
If Ibotta finds everything good with the receipt and other processes, you'll be able to earn the cashback.
This popular cashback app has paid out around $1.2 billion in cash to more than 40 million users since 2012. If that doesn't prove its legitimacy to you, I don't know what will.
13. Golf Caddie
A golf caddie is a very niche-specific walking job that has decent pay for your efforts. However, not anyone can be a golf caddy.
Ideally, a golf caddie is someone who knows golf, can carry heavy bags, and understand different terrains for the golfer.
Other than walking, a caddie provides assistance to the golfer and provides for their needs. The usual responsibilities here would be carrying the clubs, cleaning them, handing clubs to the golfer, and tracking the ball after hitting, among other things.
Aside from those, a golf caddie should wear appropriate clothes as well. If you work in a golf club, there's already a set of uniforms given to you. If you're a personal caddie, just wear a golf shirt, slacks, and shoes.
A lot of walking is done on this field since some clubs don't allow golf carts on the field. There are also times that a caddie must walk the course to determine the distances and suggest the right club for the golfer.
14. Fitness Coach
Being a fitness coach opens up a lot of opportunities for you. Not only do you get your daily workouts but you can get paid while doing so.
So, what are the paths you can take as a fitness coach?
You can create a Youtube channel. It's not going to pay off immediately but as you grow your brand and provide quality content for your viewers, you could start monetizing your channel. If you're lucky, a brand could partner up with you and form some sort of deal.
Another route would be a one-on-one fitness coach. You could do workouts with your client but this time you get paid to do it. But you must prioritize your client over your reps. Set up the bench for them. Give them their weights. Rack up the bar and place and remove the plates.
If you want a one-and-done path, go record a video and sell it. These videos could act as a passive income for you since all you need to do is post them on your website and let people buy from there.
15. Instacart
Love grocery shopping?
Instacart pays you to shop for groceries for others that are too busy to do it themselves!
Instacart is a money-making delivery app that connects you to people that need you to do groceries for them. It's a stress free gig that you can do whenever you have time in your day. Not only are you paid to drive, buy the groceries, and deliver them, but you also get 100% of the tips given by the client.
So what do you need to become an Instacart shopper?
Be 18 years old or above, can carry 40 lbs without any type of help, have access to a reliable car, and a smartphone with an Instacart application – basically anyone that can carry that weight!
As with any side gig apps, you'll need to pass the background check as well.
Most beginners ask if they should pay for groceries – a valid question and the answer is no.
You'll have a payment card from Instacart that you can use at a checkout register. The card is mailed to you within a week after completing the sign-up process.
16. Fetch Rewards
Fetch is another shopping app that's trusted by many. Having 4.8 stars in the App Store and 3.2 million ratings, it's clear people have been using Fetch to collect rewards.
Fetch rewards users with cash and gift cards whenever they upload their retail receipts. The brand says that every receipt counts. No matter what the receipt is, you can earn points from it.
Every 1,000 points equate to $1. When signing up with a referral code, Fetch awards new users with 2,000 points immediately. Gift cards can be redeemable for as low as 3,000 points.
Take note that receipts should be scanned within 14 days of it being printed. In terms of the number of receipts you can scan, they've capped it to 35 receipts over a 7-day period.
Don't be quick to get discouraged with the limit because 35 is already a high number of purchases in a week.
People that are always on-the-go and have a lot of expenses will get the most of this app. Fetch also started accepting online receipts too – perfect for online shoppers!
17. Healthy Wage
Healthy Wage is a website that pays you to lose weight. You're pretty much getting paid to workout! The concept is similar to DietBet, but you're not competing with other people to win the jackpot. You're competing against your lazy half, which you'll win for sure!
To start, you will pay a wager then if you reach your goal they will pay you money. And yes, it's as simple as that.
The range of the prize will vary. The more pounds you have to lose, the bigger the possible cash you'll get. You can check their calculator here.
When setting the amount that you will wage, go for a figure that's going to hurt a bit. Why? Because that will push you to not lose the wager. If it's something too small for you, it won't be too motivating.
The money you'll win will be dependent on the information you give. They'll also ask for your gender, height, current weight, and waist size.
I really believe in the effectiveness of these kinds of challenges because if there's one effective motivator for people, it's money. And for most, they don't want to lose money no matter the situation – especially when they have complete control if they can win or not.
18. Charity Miles
If you want to do your fitness activities while helping other people, I suggest you try Charity Miles. It's an app that allows you to earn money by walking. What's different here is the money goes to the charity of your choice.
So whenever you're walking, running, or biking, you can just open the app. Even if you're not doing something physical it will accumulate points whenever you're walking throughout the day.
The activities that the application can track are outdoor/indoor walking, outdoor running, and outdoor/indoor biking. Just pick whatever fits your activity.
For example, if you're going to run errands, you can pick the Outdoor Walk option. If you're hopping into an elliptical machine, that could fall under the indoor walk or run option.
When you sign up in the app, you could choose 1 of the 42 charities they're connected with. Charity Miles bases the money you can donate on the distance you've done.
When you're earning for charity, your reason for working out or walking is beyond you. It's bigger than yourself now. You're earning for a charity that can help a lot of people. Your efforts now can lead to giving them more budget to help people who are in need.
So if you're feeling extra generous and active, try Charity Miles.
19. DoorDash
Doordash is a great way to get paid while walking especially if you live in a city where you reach your destination faster when walking. If you have a bike that's a good way to get exercise while also delivering food for the money.
This is the perfect delivery gig for people who don't have a car.
DoorDash pays an average of $25 per hour and you get to keep 100% of the tips.
Dashers can earn through the base pay, plus the tips, and lastly, through promotions. Promotions allow Dashers to earn more per delivery when it's busy. There are also Challenges for you to make extra money for doing several deliveries in a set amount of time.
To start earning with an application, all you need is a smartphone and a mode of transportation – your bike will do. Walking is acceptable as well as long as you get to deliver your orders on time.
Essentially, there are only three things that a Dasher does:
Go to the restaurant
Pick up the food
Deliver the food to the customer
Get paid
FAQs about an app that pays you to walk
1. Can I get paid for walking?
Absolutely, you can earn a little extra money by simply putting one foot in front of the other. But let's be clear, this isn't a get-rich-quick scheme or a replacement for your day job.
These apps can sprinkle a bit of spare change into your pocket now and again. The earnings you reap largely hinge on the type of app you opt for. While some apps reward you with cash, others might shower you with discounts at your preferred shopping outlets.
Additionally, some apps don't reward you solely for walking. They remunerate you for accomplishing tasks that incidentally require walking. These types of apps might bump up your earnings a notch. So indeed, strapping on your sneakers and hitting the pavement can put some extra jingle in your pocket.
2. What apps really pay you to walk?
So many apps pay you to walk!
Each app highlighted in this article 'steps up' to reward you, be it through cold hard cash or some delightful perks. My personal favorite is DoorDash. I was able to earn as much as $100 a day simply by delivering food in my local area. Even though it doesn't directly reward walking, it does involve substantial physical activity, especially if you opt out of driving.
So, if your day-to-day routine has you pacing about, or you're hunting for a reason to go for a wander, why not 'cash in' on it? After all, these apps 'foot' the bill and turn your strides into savings!
3. How much does CashWalk pay?
CashWalk gives you Stepcoins for every 100 steps you take! You can use these Stepcoins to get gift cards that you can spend on famous brands and products. You can earn these coins by walking anywhere – inside, outside, or even on a treadmill with CashWalk.
4. Does Sweatcoin actually work?
I would say yes and no.
Sweatcoin is just an app that gives you the incentive to walk by offering you rewards. A lot of users, including myself have found it motivating because it actually converts their steps into a digital currency called "Sweatcoins".
On the plus side, it promotes physical activity, and it's a fun way to make walking a bit more rewarding. You can exchange your rewards with cash, discounts, and even physical products.
However, on the downside, accumulating a significant amount of Sweatcoins to redeem valuable rewards can take a while. Some users have also expressed concerns about battery consumption since the app tracks outdoor steps using GPS.
As you can see, Sweatcoin and other apps that promise compensation may encourage you to walk more, but you need to set realistic expectations about how much you'll make from walking. Let's be real here. You're not going to make $500 a month with this and you're certainly not going to get rich from it either.
If you're looking for side hustles that pay you that much, I recommend these side hustles that pay you an extra $500 a month. And if you're looking for full-time jobs that offer higher pay, then check out these higher-paying jobs that pay you $40 an hour.
Enjoyed this post? Don't forget to pin it! Also, don't forget to follow me on Pinterest over here! 🙂