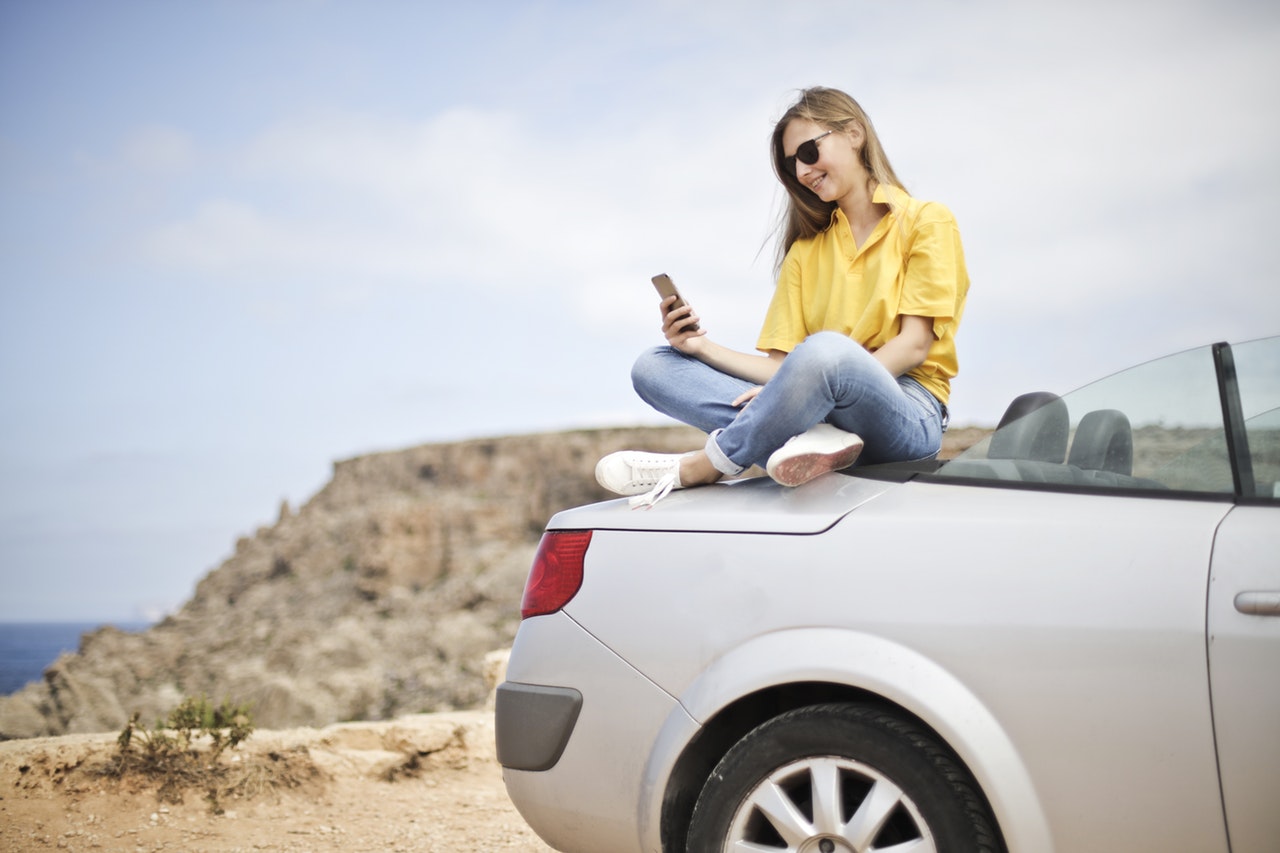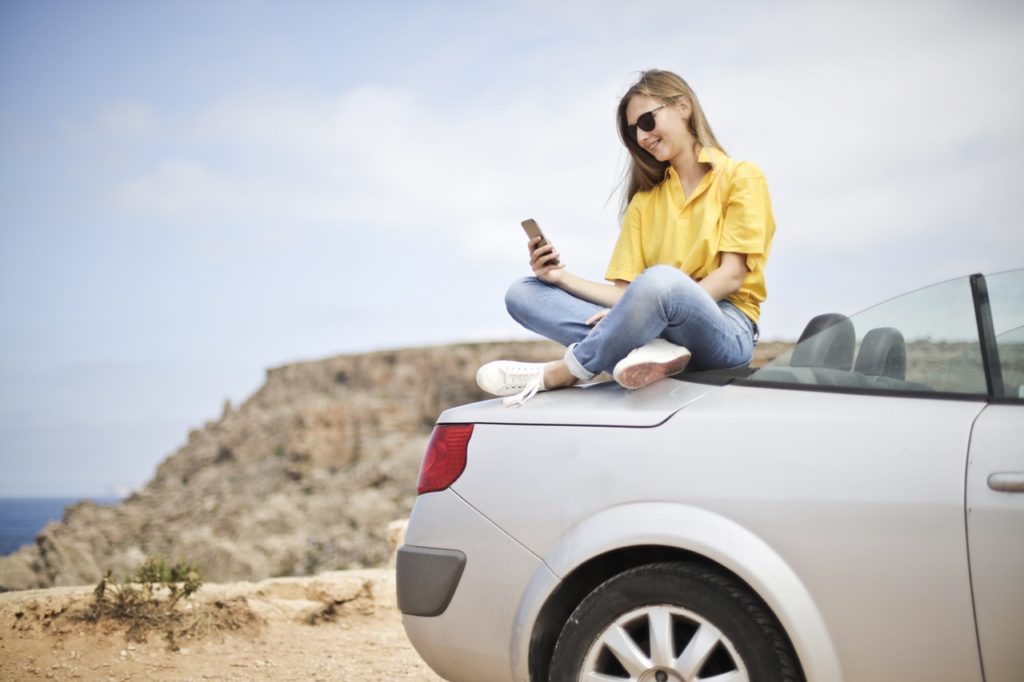 We will receive a commission if you make a purchase through our affiliate link at no extra cost to you. Please read our disclosure policy for more information.
Today, I am going to talk about real money-making apps, so that you could explore new avenues of earning, boost your income, and possibly find a side gig that aligns with your lifestyle and interests.
You may not earn $300 a day or $500 a day with most of these apps that pay cash (unless you are willing to try #3 on the list), but they could provide extra income to help you save up for your future goals, whether it's a small vacation, a new gadget, or just a rainy day fund.
We all know that smartphones have become a part of modern life.
According to Pew Research Center, 97% of Americans now own a smartphone! We simply can't live without it and we use our smartphones for almost everything.
For instance, we use our mobile apps to get the latest news, stay connected with our friends and family, check our social feeds, and order food in the middle of the night.
But the crazy part is that not many people know that they can use their smartphones and take advantage of apps that pay you cash!
You're probably questioning, are there really apps that pay you money just for using them? I know this sound too good to be true, but it isn't.
There is actually plenty of legitimate money-making apps that pay you cash for completing quick and simple tasks. Most tasks are things you're already doing every day — which I'll cover shortly.
Many people are using smartphone apps to make money on the side but they don't share their cash-making apps with you because no one wants to make money a focal point when we're around family and friends.
I don't mind bringing up money topics with my friends if it helps them with their finances. We download apps all the time for entertainment purposes, so why not use the best money-making apps to make extra money?
How To Make Money With Your Smartphone
So, what kind of simple tasks can you do to make money with apps on your smartphone?
Here are a few to name…
Now you're probably thinking, "Really? I can make money from my phone for free? Sign me up!"
Whether you're an iPhone or Android user, there are many FREE money making apps you can try today. So, instead of browsing your phone mindlessly, start making money during your spare time with the best money making apps!
But before you explore the best paid apps, I also encourage you to check out how you can earn $100 per day or even $300 per day in extra cash with the best side hustles. When you start small with $50 to $100 a day, you could eventually build your side hustle or business idea to as high $500 per day in income. This is what I personally did myself too.
I started small by playing around with these money-making apps in addition to taking paid surveys online to earn a little bit of moola each month.
Eventually, I also started this small little blog as a side hobby on top of my 9-5 job (in addition to trying all these paid apps), for which I was able to earn my first $1,000 online in 6 months. Within 18 months of learning how bloggers actually make money, I was able to generate over $10,000 per month in my second year of blogging. Again, this is with a tiny website (nothing fancy or big), which kind of blew my mind! If you're interested in my story of how I was able to quit my job to do this, you can read my story here.
For now, let's get into the best money-making apps for you to try today!
Best Apps That Pay You
Here is a list of my favorite apps that you could try today to help you earn and save some extra cash!
1. Swagbucks
POTENTIAL EARNINGS: EARN UP TO $1,000 PER YEAR
This is seriously hands-down one of my favorite ways to earn extra money each month.
I've been using Swagbucks to make extra money since 2009 because it was one the first legitimate money making apps that pay you for doing quick and fun activities.
While I was a broke a$$ student (aren't we all?), it helped me make ends meet, especially when I was living paycheck to paycheck. 😊 They've been there for me during my hard times and that's why I still continue to use them today to make extra cash on the side.
Not to mention, I also love having the choice to redeem cash or FREE $25 to $100 gift cards! I've redeemed hundreds of dollars in Starbucks gift cards over the years.
How does Swagbucks work?
I'll keep it short and sweet here.
Swagbucks is a well-established online rewards program and app that allows you to make extra money online. You basically earn with their points system called "SBs" (Swagbucks). You can exchange your Swagbucks points for cash or FREE gift cards.
There are many gift card selections to choose from. My personal favorites are Amazon, Walmart, and Starbucks. You can redeem PayPal cash instead if you like the idea of money. 🙂
How do you earn with Swagbucks?
Simple.
Just by doing the stuff you're already doing. You get paid for searching the web, completing easy surveys online, shopping online, watching online videos, playing games, and more!
Swagbucks has a rating of 4.3/5 on Trustpilot so you can trust that they are 100% legitimate.
Don't believe me?
Swagbucks has already paid out over $401,514,339 to its 10 million users! This payout continues to go up (that includes all those $50+ gift cards that I've been claiming)! 😉
👉 For a limited time, you can grab your FREE $5 bonus promo from Swagbucks just by signing up here.

⭐️ Important: Remember to verify the email from Swagbucks in your inbox to claim your bonus and start earning extra money today!

Want to learn more? Read this in-depth review on how you can make an extra $50 to $200 per month with Swagbucks.
For more ways to earn extra money with your smartphone, check out these best and highest paying survey sites.
2. Survey Junkie
POTENTIAL EARNINGS: MAKE UP TO $45 PER SURVEY
Of all paid survey sites, Survey Junkie is one of the highest paying apps with the best user experience!
Though I don't recommend you doing surveys all day with your smartphone, I do recommend you to use them if you like the idea of earning extra cash with apps in your free time.
For instance, do you sometimes wait for your friends and family to show up when they were supposed to be HALF AN HOUR AGO?
If you're bored and have time to kill, then earning an extra $20 to $50 a month with Survey Junkie is what you're looking for! It's fast and completely free to use!
Don't just take my words though!
Based on Trustpilot reviews, users reported earning enough to help them with basic living expenses, like paying for groceries, filling up the car and covering for the phone bills. You can actually earn real money (or FREE gift cards) just by answering quick and simple questions on your smartphone when you have downtime.
How does Survey Junkie work:
As an actual REAL user myself, I can tell you how Survey Junkie works.
When you sign up for a FREE Survey Junkie account, you can start earning points every time you complete a survey.
The minimum payout threshold to get paid is $10. That is equivalent to 1,000 Survey Junkie points.
Most surveys reward you between 50 to 200 points and based on my experience, it won't be hard to cash out with their minimum payout.
You can choose to redeem cash via PayPal or you can earn FREE gift cards to the stores you shop at the most. That includes users' favorites, such as Amazon, Starbucks, Target, and more!
👉 💵 It literally takes less than 5 seconds to sign up for Survey Junkie here. You can start earning extra money on your phone right now! You can make up to $45 per survey! It's free to join, so try it out today!
3. Pinterest App
POTENTIAL EARNINGS: THE SKY'S THE LIMIT
Pinterest is like a digital corkboard where people "pin" pictures and ideas they like. If you're good at creating attractive pins or have interesting ideas, you can make money.
How?
Well, you can direct people who click on your pins to your blog, online shop, or to products you're promoting for others – known as affiliate marketing. That is exactly what I do for a living today and you can learn more about how I make money through Pinterest.
Here is an illustration of how I am able to earn a legitimate income online all because I use the Pinterest app to promote my small personal blog:


If you're interested in learning more, I share my story of how I became a full-time Pinterest blogger earning six-figures per year.
I've also written a separate post on how beginners can use Pinterest for blogging to make money online through this platform.
The more people who see and share your pins (along with getting clicks to your blog posts), the more money you can make – that is called traffic and you need to be able to generate pageviews on Pinterest to do this.
And if you can get more traffic to your page, companies will likely pay you to promote their products. So, with some good pins and a little planning, you can make Pinterest work for you.
How To Make Money Using Pinterest: Over the years, FinSavvy Panda readers have frequently requested a product that would guide them on leveraging Pinterest for traffic generation, aiming to earn money through this platform.

If you're a blogger, or simply someone keen to learn how to use Pinterest to monetize online, I'd strongly encourage you to explore this comprehensive A-Z guide, The Golden Compass To Pinterest Traffic. It's designed to significantly boost your pageviews on Pinterest, propelling you toward your goal of earning money!
4. Make money online through food delivery apps
POTENTIAL EARNINGS: UP TO $2,000 PER MONTH
There are plenty of online food delivery apps that pay you these days.
What's my favorite one?
DoorDash – it offers a promising opportunity for those seeking to earn extra money, not as food-ordering customers, but as delivery personnel, popularly known as "Dashers". I signed up and became a "Dasher" myself, and I've taken on this role for fun, just to see how much money you can make with DoorDash in a day.
It turns out that I was able to make $150,55 in a single day by taking online orders through the app and delivering it to them by dropping them at their door. Here is proof that you can make money through an app like DoorDash.
In my opinion, it's one of the best money-making apps that actually work if you're looking to earn some fast cash!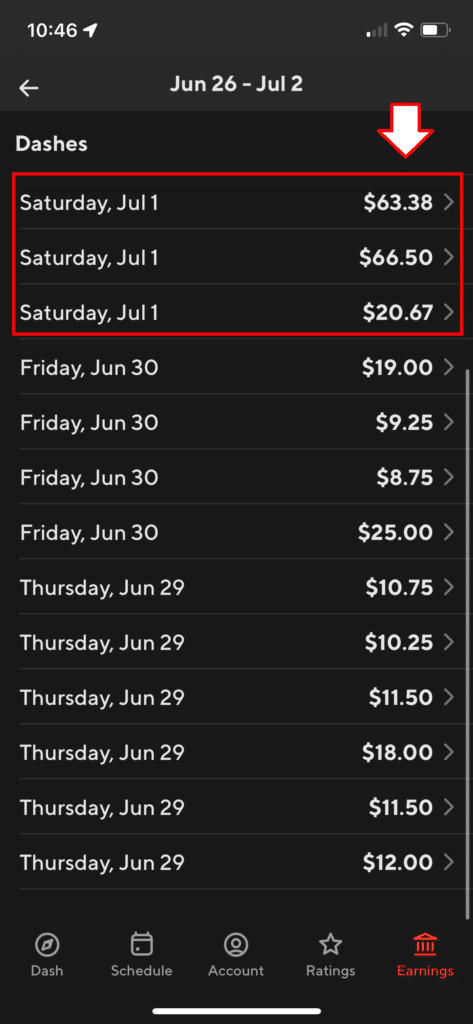 This is a handy app that works in many cities worldwide and lets you make money on your own time. I use it when I have some free time or when I'm bored. All I need to do is open the app and check which restaurants need me to deliver food to their customers.
The best part is, I can do it whenever I want. Once the app gives you the tasks, you can deliver food to people using your own car, bike, or scooter.
Dashers accept and complete delivery orders, receiving payment for each successful job that combines base pay, tips, and promotions. Enhanced features like 'Peak Pay' incentivize working during busy periods by offering increased earnings, and 'Challenge Bonuses' reward those who complete a set number of deliveries in a given timeframe.
Your earnings can be substantial depending on your location, the number of deliveries, and the effort you put in. DoorDash is more than just a source of income, it also allows you to get to know your city better.
If you're looking to make an extra $50 to $100 per day, you should try DoorDash.
You can sign up for DoorDash with this link and start earning money today, as approval usually takes less than a day. When I joined, I was even given the option to start on the same day. What really surprised me is I found out you can cash out your earnings on the same day too!
5. Rakuten
POTENTIAL EARNINGS: UP TO $1,000 PER YEAR
If you are a frequent online shopper, then this is probably the highest paying app that pay you money for your online purchases.
Yes, Rakuten is ONE of the best money making apps today because they are quite generous with their payouts!
Check out the FREE money ($116.66 from two recent transactions) Rakuten paid me just by shopping for the things I was going to buy anyway.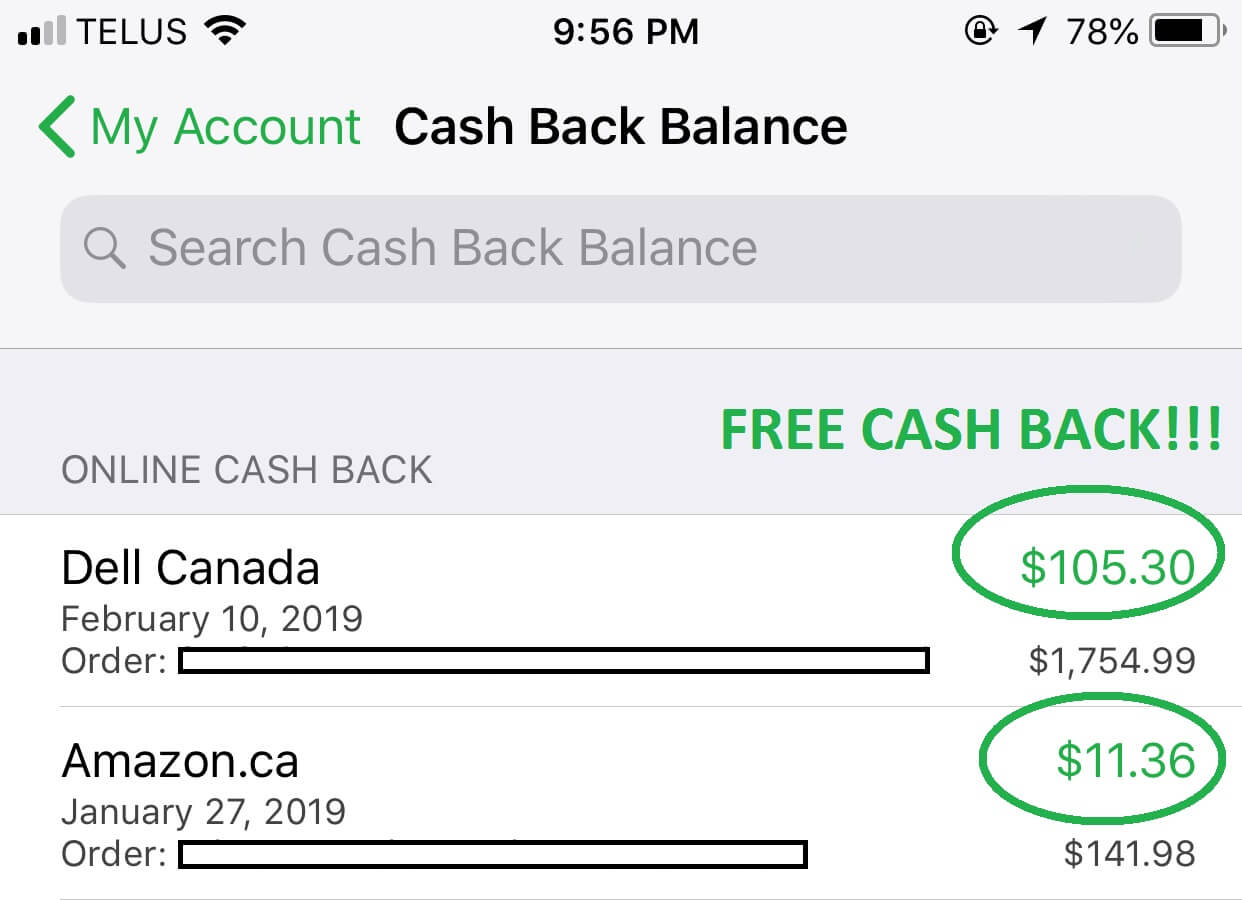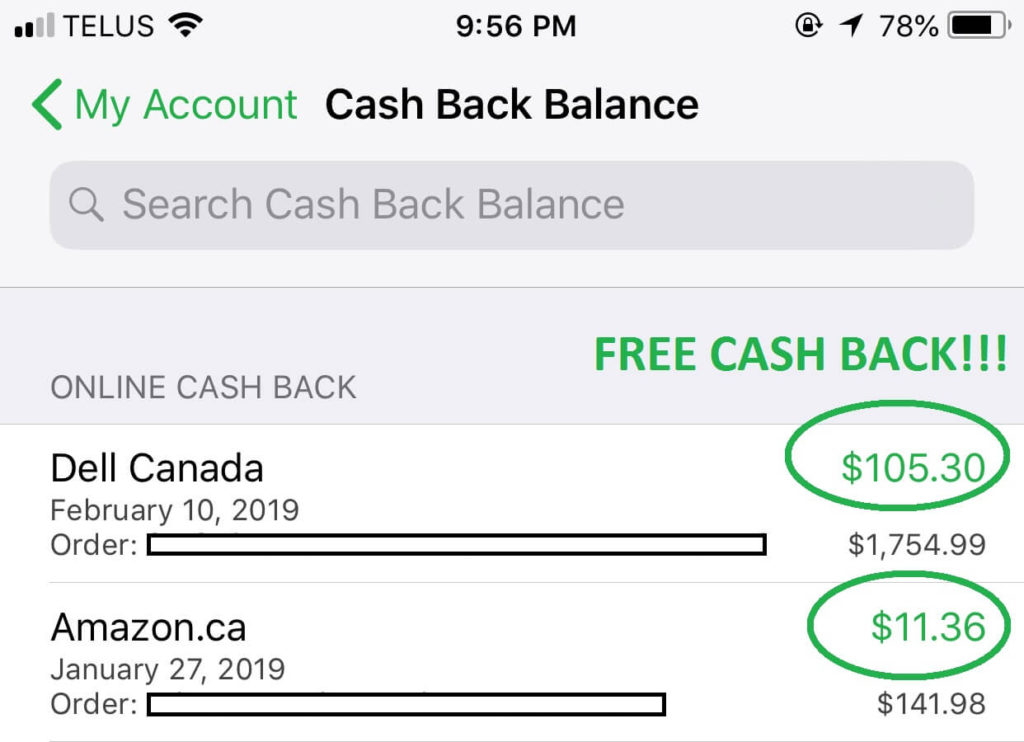 Yep, I'm just as excited you are, which is why I wrote a separate and honest review post about Rakuten!
I'm not joking. You actually get paid to shop for almost anything and any store online. The best part is you can combine this with other store promos, discounts, coupons, etc. so that means you're be missing out on free money if you're not using Rakuten!
It's 100% legit with a rating of 4.5/5 on Trustpilot reviews!
Rakuten is partnered with 2,000+ of your favorite retailers. That includes Amazon, Apple, Walmart, Gap, Old Navy, Sephora, Macy's, Kohl's, Target, eBay, and more!
Oh before I forget to mention, it also includes Expedia and Hotel.com so you can get paid a good amount of money just by booking your travel plans through Rakuten.
This money making app is practically a hassle-free way of earning FREE money when you're shopping on your smartphone or computer!
I've been using Rakuten since 2010 and I rave about this free money making app to my friends all the time!
To learn more, read my full Rakuten review and tutorial on how to use it here. I bet you're going to fall in love Rakuten once you start using it!
🌟 Sign up here for your FREE $10 bonus after making your first $25 purchase through Rakuten.

If you're Canadian, use this link to get your FREE $5 bonus today!
6. Earn with MyPoints
POTENTIAL EARNINGS: UP TO $500 PER YEAR
MyPoints is another great cash back, surveys, and rewards app to earn money online.
They are owned by Swagbucks so they are definitely trust-worthy and legitimate! If you haven't tried either of them, then you're missing out!
How does MyPoints work?
Similar to Swagbucks, you are rewarded with points each time you complete a simple task. That includes taking paid surveys, shopping online (get a FREE $10 Amazon gift card after spending $20 through MyPoints), watching videos, reading e-mails and engaging in other fun online activities.
Once you accumulate enough points, you can cash out at their minimum payout of $10 for FREE gift cards, cash, and other rewards (it's all up to you).
👉 💵 You can sign up for MyPoints here and get a $5 bonus after taking 5 easy surveys.

As always, it is FREE to sign up for and use! Remember to verify your e-mail from MyPoints to redeem your $5 bonus!
7. Earn extra money by selling your clothes through apps
A few years ago, I went through a serious decluttering phase from all the unnecessary spending that happened in my life while I was working a 9-5 job. You could even discover what crazy things I stopped buying to save over $10,000 here. I actually downplayed that number. In reality, I saved more than $20,000 but I was too afraid to admit that I was silly and wasted a lot of money.
During this decluttering phase, I discovered the best apps to sell your old or unused clothes. Popular apps like Poshmark and Letgo will allow you to post your clothes on the platform to find buyers who are interested in buying your pre-loved items. They say that one man's trash is another man's treasure! 🙂
When I sold all my old and unused clothes a few years ago, I was able to earn at least $1,000 in extra money! Sadly, I have to say I wasted money by buying unnecessary clothes that ended up collecting dust in my wardrobe. But hey, I learned from my mistakes and it's something I'll never do again after I downsized my wardrobe and created a minimalistic capsule wardrobe!
8. Earn with Drop app
POTENTIAL EARNINGS: UP TO $600 PER YEAR
If you haven't heard of this FREE Drop app, then you're seriously missing out on free money! Drop is one of the best apps to make money that you can download for free.
It's a mobile rewards app that allows you to passively earn money while you shop online and in-store.
I personally use Drop every day to passively collect Drop points in exchange for free gift cards to my favorite shops.
Before you think this is just another cash back app, hear me out first…
The cool thing about Drop is you earn points just for shopping at the places you always buy stuff from on a daily basis (it's different from Rakuten, Ibotta, and others, so read further to find out).
Even better is that these points are stackable with other coupons, discounts, and the rewards you collect, so it's a clever way to double dip your rewards.
How does Drop app work?
Let me explain how the Drop app works.
When you create a FREE account and sign up, the app will ask you to link either your debit or credit card. You can link to as many as you wish, but it's best to link the cards you use most often.
This is safe to use because Drop uses bank-level 256-bit encryption. It's the same way how banks ensure your data is safe and protected. And don't worry, your bank credentials and data will never be stored on Drop's servers!
If you're concerned, read more about this money making app in my in-depth guide and honest review on Drop here.
How to passively earn with Drop app
Next, select the top 5 places you want to earn points at. This is how you passively rack up rewards every day.
So, for example, if you're anything like me, you could select Walmart, Chiptole, Joe Traders, McDonalds, and Starbucks as your top 5 shops.
Once that's set up, you can go and swipe your debit card or credit card (how you usually make purchases at stores and online). Drop will automatically give you points just for making purchases at those shops.
Do you go for a Starbucks run every morning and afternoon with your credit card? Great, Drop will pay you for that!
Again, your Drop points are ON TOP of what you're already earning from other rewards, coupons, and discounts. This is a great way to use apps to make money and stack up on your rewards!
🌟 For a limited time, get your FREE $5 bonus here immediately after linking your first card! No purchase necessary! 😊

My referral code is applicable to both the U.S. and Canada!
9. American Consumer Opinion (ACOP)
Join here: FREE membership at ACOP

I recommend using American Consumer Opinion (ACOP) to earn some extra cash with your smartphone today.
I use this survey site because they pay you cash just for completing really simple questionnaires!
They've asked me questions like… Where do you buy pop soda? Which stores do you purchase your soda from?
From my personal experience, each survey takes less than 10 minutes to complete. Not bad when you're lying around your couch or bed with a bit of free time.
May as well earn a little extra spending money while you can! I like the fact that it's FREE!
There are currently over 7,000,000 active members at ACOP today!
👉💵 You can sign up for American Consumer Opinion here and start earning extra cash today. It only requires your e-mail for free membership, so go ahead and give them a try!
10. Ibotta
POTENTIAL EARNINGS: UP TO $500 PER YEAR
I just briefly mentioned Checkout 51 which is a cash back app like Ibotta.
With that said, Ibotta is another must-have app that pays you to shop and upload your receipts.
I know a lot of Canadians are sad that Ibotta is only available in the U.S. ☹
But, lucky U.S. residents, you can stack up coupons, discounts, and other offers to earn an additional $100 to $500 each year!
Ibotta isn't just a way to earn money back from your grocery shopping. You can also earn extra money just by making purchases at the places you often shop at such as Amazon and Walmart!
Ibotta is legit and has helped a lot of people who want to create a smart budget and stop living paycheck to paycheck to make ends meet.
Users have already gotten back over $682,455,128 in cash from Ibotta, so you can definitely trust that the app will pay you cash and put more money back into your pockets!
👉 Grab your FREE $20 welcome bonus from Ibotta when you sign up. 💵

Just by signing up for both Checkout 51 and Ibotta, you already earned an extra $25 with almost no effort! 100% free to sign up for and use! 😊
11. Checkout 51
POTENTIAL EARNINGS: UP TO $500 PER YEAR
What if I told you that you that are apps that pay you money for your grocery receipts?
Yep, there are some apps that do just that, and Checkout 51 is one of my personal favorites.
I've been a user of Checkout 51 since 2014. I'm still using this app to earn cash back and save money on my weekly groceries for a large family!
Okay, let's get down to how this app works…
You get FREE money just by shopping for groceries and regular household items!
Every Thursday, Checkout 51 will refresh its list of 100+ offers. It's almost impossible for you to not shop for a few of the grocery and household products on their weekly list. Items like tomatoes, cheese, dry foods, yogurt, milk, nuts, pampers, detergent, soap, coffee, air refreshers, and the list go on and on!
The best part is you can combine Checkout 51's offers with store promos, coupons, and other discount offers!
To give you an idea, take a look at how much money I earned with this app in 3 months just by doing my regular Sunday shopping for groceries…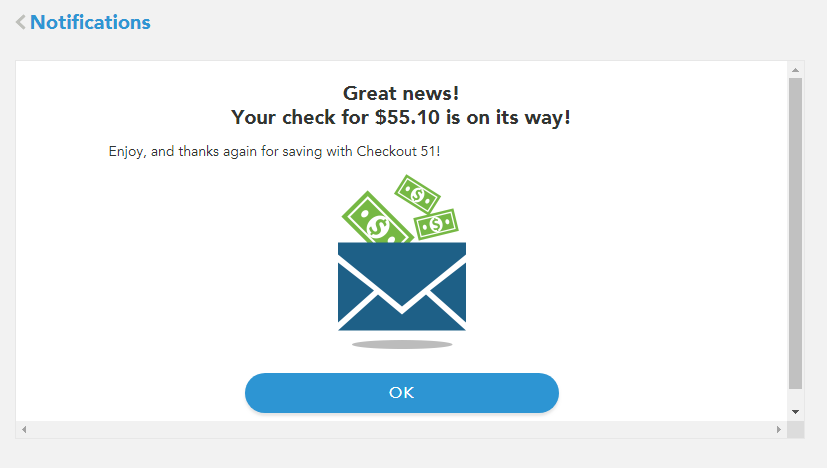 Woo-hoo! I can't complain about this extra money I'm earning! 😊
You need to download this free app and try it today to see how easy it is to use apps that make you money.
Instead of throwing away your receipts, convert it into free money right now! Snap a quick picture of your receipts with Checkout 51 on your smartphone and wait for a day or two for the money to show in your account.
Once your account reaches a minimum of $20, you'll get paid with a check at no cost!
12. Acorns
POTENTIAL EARNINGS: Depends on how much you invest and which type of investments
Investing your money to make money may seem like a difficult task.
That's why an app called Acorns was created for people like you who are looking for easy ways to invest!
If you're looking for one of the best money making apps without doing any work, then you may want to give Acorns a try.
How Acorns works is it will automatically invest your spare change by rounding your purchase to the nearest dollar.
For example, if your daily coffee costs $3.40, Acorns will automatically save and invest $0.60 for you. This will link to your bank account and/or credit card you use to make your purchases.
Is Acorns safe to use?
Acorns is serious when it comes to security and protecting its users.
Acorns website and app are secured with 256-bit encryption, so your personal and financial information is safe.
In addition to that, they are SIPC Protected (protected up to $500,000) and FDIC Insured (up to at least $25,000).
13. Caddle
POTENTIAL EARNINGS: UP TO $20 IN WEEKLY EARNINGS
Caddle is a free app that's only exclusive to Canadians.
You get paid by this app just for uploading your shopping receipts, which take less than 15 seconds to complete.
One of my favorite ways to earn is by uploading Costco receipts because I go there at least once a week and they usually give you a limit of 5-10 to upload each week. That alone allows you to earn up to $5 each week!
In addition to that, you can also make extra money by watching videos and doing some quick and easy surveys! By that, I mean it literally takes less than 30 seconds to watch videos and answer their survey questions.
When you convert that into hours, Caddle is probably one of the highest paying apps that pay you to answer the shortest and simplest surveys. It's one of the reasons why I absolutely love Caddle!
In my very honest opinion, it is by far one of my favorite survey and cash back apps for Canadians!
If you're Canadian, you definitely don't want to miss out on this FREE money making app.
On top of getting paid to do a few surveys, you get rewarded for watching videos and engaging with brands. As mentioned earlier, you also earn cash back from your groceries and other miscellaneous purchases by uploading your receipts.
In summary, make some extra cash with Caddle today by uploading receipts for Cash Back Rebates, answering surveys, watching videos, writing reviews and giving your opinion on ads!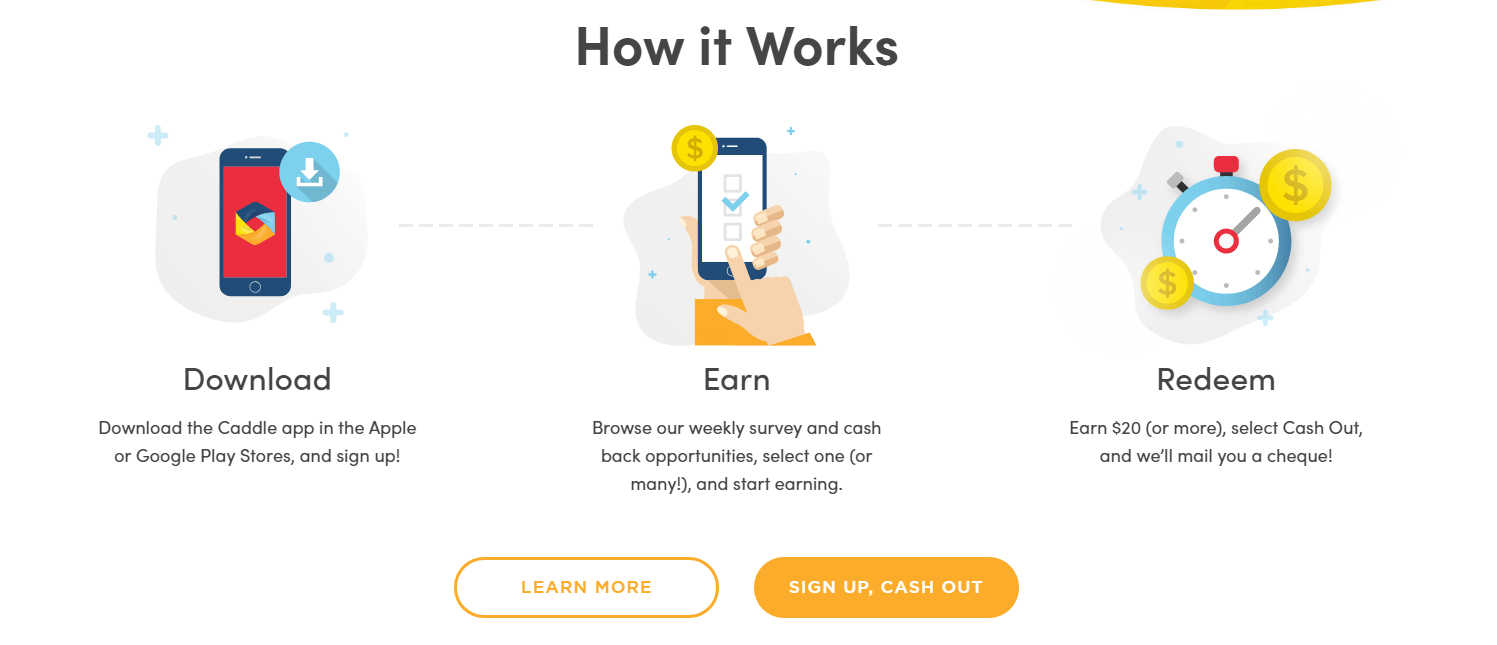 14. Decluttr
POTENTIAL EARNINGS: Depends on how much you sell online
Do you have a lot of stuff lying around the house? Your parents may call that clutter – everything is clutter to them – but we call that cash!
You can make extra money by selling almost anything online!
Many people are looking online to buy used phones because they can't afford the latest and greatest iPhone. Why not sell your used phone for hundreds of dollars and use that money to buy your new phone?
Or how about the textbooks that you never touched after graduation? Turn those pages to cash!
If you want to avoid meeting up with creepy strangers and scammers from Craigslist, then this smartphone app is perfect for you!
Decluttr is a free app that makes it easy for you to sell your CDs, DVDs, Blu-rays, games, books and tech gadgets for cash!
Here's how Decluttr works:
Get a FREE instant valuation: Simply enter/scan the barcodes of your items.
Pack your items into a box: Get a box and put your items in the box.
Ship your box for FREE: Use Decluttr's FREE shipping label and drop the box off at your nearest UPS Store!
Next day payment: Get paid once Decluttr receives your items!
Make Room. Make Money. That's their slogan!
15. Sweatcoin
POTENTIAL EARNINGS: Depends on how often you walk and/or run.
If you're looking for apps that pay you to use them, then you should give Sweatcoin a try.
Do you wish that there was an app that will pay you for things you're already doing every day? Like walking?
Well, you can save that wish for something else because Sweatcoin pays you to walk! That includes walking outside on a nice sunny day or browsing around the mall for your favorite finds.
Let the app run in the background of your smartphone and it will track the number of steps you take.
Every 1,000 outdoor steps is equivalent to 0.95 Sweatcoins.
Once you have enough Sweatcoins, you can redeem them for goods and services, including Amazon gift cards!
You won't get rich by using this app, but it definitely encourages us to walk and run more!
16. OHMConnect
POTENTIAL EARNINGS: UP TO $300 PER YEAR
This OHMConnect app pays you to save money on energy.
Yep, you read that right!
If you're a fan of conserving energy and saving money on electricity (who isn't?), then you will benefit from using OHMConnect.
Think about it – conserve energy, reduce your energy bill, save money, and get paid for doing just that.
How does OHMConnect work?
After signing up for a FREE OHM Connect account by entering just your ZIP or postal code along with your e-mail address (this takes less than 10 seconds), OHMConnect will send notifications to help you track your energy usage.
They will reward you with points for saving energy. 1,000 points is equivalent to $10.
This is one of the apps that pay you through Paypal, or you can use those points to redeem gift cards from the OHMConnect store.
Again, there's nothing for you to lose but everything to gain!
FAQs About The Top Money-Making Apps That Pay
1. What apps pay real money?
I have tried many money-making apps as a way to earn extra income. Here are several apps that can pay real money, depending on how you use them:
Swagbucks rewards you for surveys, web browsing, and shopping.
Ibotta gives cash back for grocery shopping.
Pinterest can generate income through affiliate marketing, promoting products, or driving traffic to a monetized blog or website.
Foap lets you sell your photos online.
Upwork and Fiverr are freelancing platforms for various skills.
Uber or Lyft are for ride-sharing.
DoorDash allows you to deliver food for cash.
Robinhood or Acorns enable stock and investment trading.
Etsy is for selling homemade goods.
TaskRabbit pays for errands and odd jobs.
SlideJoy pays you to display ads on your phone's lock screen.
2. What are the best apps for making money fast?
If you're in search of the best apps for quick money-making, DoorDash is an outstanding option based on my personal experience – particularly if you're not aiming to initiate a project or business with long-term passive income potential.
DoorDash, a food delivery service, offers the opportunity for same-day earnings based on the quantity and distance of deliveries you complete. It provides flexibility as you can work at your own pace, choosing hours that suit your lifestyle.
In addition to DoorDash, there are alternative options like Uber and Lyft. They offer quick income opportunities through ride-sharing. In fact, one of my tenants, a student, has been doing this part-time for a few years and earns an extra $500 monthly.
And if you're adept at small tasks or errands, TaskRabbit could be an excellent fit. For those who prefer work from home jobs, platforms such as Fiverr and Upwork allow users to offer their professional services on a freelance basis.
Finally, Instacart offers the opportunity to earn by shopping for and delivering groceries, a service also provided by DoorDash. I know because DoorDash gives you the option to do grocery runs at big giants like Walmart.
Whatever it is that you're looking for, the key to successful money-making is choosing an app and an activity that best aligns with your skills and preferences.
Final thoughts: best apps to make money fast
I hope I didn't overwhelm you with all these money making apps that pay you real cash!
There are so many creative ways to make money with your smartphone devices today. That includes doing surveys, watching videos, shopping online, uploading your receipts, walking, selling your stuff online, and so much more!
Seriously, give these a try today and you'll start seeing some extra money roll in your bank account! We can all use some extra cash for guilt-free spending!
These are the things I've been doing for many years and I'm still using them to make money during my spare time.
After all, who doesn't like free money? 😊
Over to you — are you ready to try out the best money making apps to earn some extra money? Do you have other ways to make money using your smartphone? Feel free to share your best money apps with us! 🙂
Enjoyed this post? Don't forget to pin it and follow me on Pinterest! 🙂