We will receive a commission if you make a purchase through our affiliate link at no extra cost to you. Please read our disclosure policy for more information.
I've been a fan of survey sites, especially during my university days. I can still remember the euphoria every time I get to cash out on free money or earn gift cards from answering surveys.
It meant I could enjoy a guilt-free day at the movies or a coffee shop – those moments remind me of my humble beginnings. They are so priceless that I wouldn't trade them for anything else in the world.
I couldn't count the number of times I tested survey sites to earn extra money. Some of them are worth my time, while some are not.
Either the site is low-paying or confusing. If you've been a reader, you would know I don't do complex technology.
I've learned along the way that the best survey sites make the user's life easy. The site should be simple, easy to use, offer more survey opportunities, and transparent about earnings.
I've encountered a lot of sites like this, and one of them is Branded Surveys.
In fact, a 100-point welcome bonus, which is equivalent to a $1 bonus, awaits you when you sign up for Branded Surveys through this special page. To secure your bonus points, remember to verify your email address. They will send you a confirmation email after sign-up!

Join the community of 3 million people earning extra cash with this survey site. Act quickly, as this opportunity won't last forever. I genuinely don't want you to miss out, so sign up now!
Branded Surveys Review
You might be wondering if Branded Surveys is legitimate or just another scam. I can assure you that Branded Surveys is legitimate. It's a reputable survey platform where you can earn some extra money!
Yes, Branded Survey is a legitimate site that pays generously. While it can't replace your job (reminder: survey sites will NEVER replace your full-time income), it's a worthwhile side hustle at home. I commend it for its fast payouts and low minimum withdrawal amount.
Today, I will dive into a thorough review of Branded Surveys. If you want to know whether the site is worth your time, scroll on.
PIN (OR BOOKMARK) THIS PAGE: I'll be updating this post so make sure to pin this image and save it to your Pinterest board. That way you'll be able to come back to this review page and learn the best ways to make money with Branded Surveys.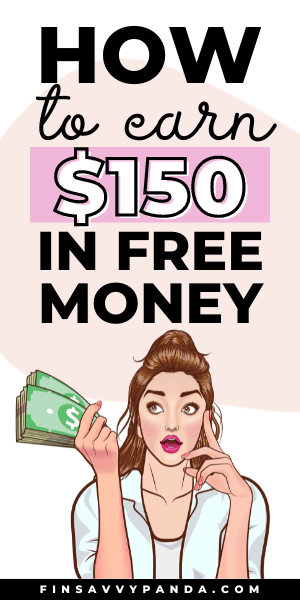 1. What is Branded Surveys?
One of the best things in the world is getting paid for voicing out your opinion. And Branded Surveys works precisely like that. Branded Surveys is another survey platform that pays you for answering surveys.
It started in 2012 as Mintvine and rebranded to Branded Surveys in 2017. The company pairs with market research firms and other business companies to pay real customers (that's us) for their opinions.
That said, Branded Surveys does not conduct their own market research but utilizes their users to do surveys for their partner companies.
Our feedback is used for things like marketing, improving the customer service, or creating new products.
Like other legit survey sites, members of Branded Surveys are paid in points redeemable into PayPal cash, gift cards, and charitable donations.
2. Is Branded Surveys Legit?
"Is Branded Surveys a scam?" Perhaps you have this question in mind, leading you here. I don't want to waste your time, so here's a quick answer.
Branded Surveys is a 100% legit and trustworthy site. Proven and tested.
One of the best ways to know if a site is legit is to search on business review companies that establish a "marketplace trust," such as Trustpilot and Better Business Bureau (BBB).
Trustpilot gives Branded Survey a 4.1 out of 5 rating from 82,627 reviews. This is a good impression and an excellent rating, considering the number of people participating in the review.
On the other hand, upon a search of Branded Surveys BBB will show you that the company is not only accredited since 2014 but also got BBB's B rating.
BBB uses A+ to 5 letter grade scale, and being rated B is enough proof of its trustworthiness.
Some positive reviews of the site focus on the legitimacy of getting paid and its numerous survey options.
Negative reviews, however, focus on the inability to finish a review or being disqualified from answering surveys, which I also experienced many times when I use this platform.
Patience is a virtue at Branded Surveys (same goes with other survey sites).
Rest assured that once you get the hang of it, or should I say, if you get consistent in completing surveys, the greater the chance that you won't get kicked out while filling out surveys.
You should even try it out yourself by signing up for a free Branded Survey account here and let me know what you think. I've been using it and I can tell you that there is no scam involved with this survey company.
3. Registration Process
The good thing about Branded Surveys is its user-friendly app. In just a few clicks, you can create a free account. Whether you choose to sign up through their website or use the app to enable survey alerts and push notifications, the process is quick and easy.
You need to be at least 17 years old to register. However, teenagers around 13 or below 16 are also welcome to apply as long as they obtain parental consent.
To register, click the "Sign Up" button and fill out basic profile information like name, gender, email address, and password on the site or app. If you are in a hurry, you can link your Facebook account so you won't need to fill out the necessary information.
Branded Surveys will then ask you to verify your email address. Once verified, log in to your profile and answer a few demographic questions.
Make sure to answer these questions as honestly as possible. The demographic information is critical when matching you with surveys appropriate for you.
For instance, if you're a female but mistakenly state that you're a male, you won't get to answer surveys relevant to female participants. Also, if you enter 20 years old instead of 30, you won't receive surveys meant for 30-year-old respondents.
There's no waiting period to know whether you have been accepted into the website. After answering demographic questions, you can then start answering surveys right away.
Expect to receive 50 points as a sign-up bonus and another 50 points for taking your first survey. That would be a whopping 100 points ($1.00), giving you a head start towards your first cash-out or gift card.
4. How Does Branded Surveys Work?
Branded Surveys work with various industries like entertainment, tech, health, financial, beauty, shopping & restaurants.
Essentially, the questionnaires come from these participating companies, each aiming to gather feedback about their products or services from customers like you.
Most surveys typically take 20 minutes or less to complete. Upon completion, you earn points that can be redeemed for cash, gift cards, or charitable donations.
Want to know another Branded Surveys hack? I answer short surveys with good earning potential, usually those that will take 7 to 10 minutes. This strategy gives me a higher chance of completing the survey without being disqualified.
There are 7-minute surveys that warrant 53 points. This type of survey is better than answering 20-minute surveys that pay 78 points.
Each survey displays the total points you'll get for completing a survey, so be wise in choosing the survey you will accomplish.
Branded Surveys use a simple points conversion system. 100 points is equivalent to $1, while 500 points is $5. Therefore, each point you get from surveys is worth 1 cent or $0.01.
The minimum withdrawal amount is 500 points or $5.
5. How to Earn with Branded Surveys?
Branded Surveys claims that each survey pays around 50 to 500 points.
However, I have also encountered surveys that pay 40 points, and I have yet to answer a survey worth 300 to 500 points. Hence, their pay range is not guaranteed and may vary depending on the survey length.
While longer surveys generally promise more points or higher compensation, as mentioned earlier, this isn't always the case. Short surveys often provide better value for your time.
Your earnings will be influenced by the point value assigned to each completed survey and the frequency with which you participate.
So, in your spare time, or even when binge-watching Netflix, feel free to visit your Branded Survey account for more chances of completing surveys and earning points.
But did you know that answering a survey is not the only way to earn points? Here are not-so-secret ways to earn points or money with Branded Surveys.
Taking Surveys: Surveys that can take 5 to 20 minutes pay 50 to 500 points.
Survey Streak: Earn up to 300 surveys for consistently answering surveys a week. Only gold and silver members are eligible to earn.
Daily Polls: Earn 5 to 10 points for accomplishing the poll available every day. They are quick, easy to do, and available on your dashboard daily.
Poll Streak: Take one poll daily, 10 times a row, to earn 25 to 100 points.
Friend Referrals: Use your branded surveys promo code, otherwise known, as invitation link to refer a friend and earn 50 to 100 points. Only gold and silver members are eligible to earn.
Daily/Weekly Challenges: If you enjoy online challenges, engage in them to earn points. You can earn points by participating in daily/weekly challenges, referring a friend, using a promo code, trying product offerings and featured services, and more.
Leaderboard bonuses: Be one of the 10 survey takers to earn more points. You can track top takers on the leaderboard.
Earn money now! Sign up for Branded Surveys today so you can start earning extra money immediately after filling out some online questionnaires! You'll even secure your 100 welcome bonus points when you sign up for Branded Surveys through this page.
6. Branded Elite Loyalty Program
Branded Surveys has a tiered program you can participate in as an active member. It's designed to reward consistent members with additional points for regularly taking surveys and engaging in other tasks.
Great, right? But what does it mean? Every time you rank up, there is more opportunity for you to earn points. If you want to reach the minimum cash-out threshold instantly, you can take advantage of this program.
Here's a more detailed information on each tier and the corresponding points you can earn:
Bronze Level: Complete 2 surveys each month to earn a bronze badge. The badge guarantees a 5% bonus after completing 12 surveys a week.
Silver Level: Complete 10 surveys each month to become a silver member. You will earn 10% bonus points once you complete 12 surveys a week. A 12% bonus for 20 completed surveys a week and 14% bonus for 30 completed surveys in a week.
Gold members: Complete 25 and up surveys to reach the gold tier membership. Complete 12 surveys a week and earn a 15 bonus, a 17% bonus for completing 20 surveys, and a 19% bonus for completing 30 surveys a week.
It's like a game – as you complete surveys and tasks, you earn points that help you rise to higher levels. As you level up, you'll gain access to new features and even bigger point opportunities.
I think this is a great feature to add points on your MyPoints tab. It keeps users motivated as they are rewarded for bumping up their level.
To be honest, I find it difficult for me to take 12 successful surveys each month. But it does not mean that it won't happen.
In fact, I once received a 5% bonus with my bronze badge after completing 12 surveys in a week.
Consistency is the key here; thus, if you don't mind checking your Branded Surveys app during your spare time every day, earning bonuses is definitely achievable.
If you get lucky, the Branded Elite Program can provide up to 30% bonus, assuming you accomplish 25 surveys a month and then another week where you can complete another 30 sets of surveys.
7. Payment & Rewards
Previously, you needed 1,000 points to cash out at Branded Surveys. Fortunately, they've become more generous and decreased the threshold to 500 points, which is equivalent to $5
Personally, I view this as the best update to Branded Surveys' payout system because it enables us to access our earnings faster.
Doing the math, 100 points equate to $1. Typically, you'd need to complete around two 7-to-10-minute surveys to accumulate a hundred points.
Once you hit the minimum threshold, you'll see the reminder "YOU QUALIFY FOR A PAYOUT" under the My Points tab.
One of Branded Surveys' strengths is its variety of payment methods, ensuring you'll find a convenient way to receive your funds.
Bank Transfer
Want an instant money transfer through a bank account? Branded Survey can pay you via Branday Pay, the platform's bank transfer service.
PayPal
PayPal is another option, and it's my preferred method due to its speed and convenience.
Gift Cards
If you're partial to gift cards, you're in luck. You can redeem your rewards for gift cards from renowned brands like Starbucks, Sephora, Amazon, Adidas, and many others. Branded Surveys offers more than 140 different gift cards, ensuring you'll likely find one for your favorite retailer.
Charitable Donations
Feeling generous? You also have the option to donate your earnings to various charitable organizations. Your points will be converted into a monetary donation for your chosen charity. This is a feature I deeply appreciate, as not all survey sites offer this.
Keep in mind, though, that it will take one-to-two business days for your cashout request to be approved. Once approved, you can expect to see the money in your account within 24 to 48 hours.
8. Pros and Cons
Thinking of signing up for survey sites? I totally get the skeptical look you might be giving them. Some barely pay a dime, while others… well, they're just out to waste your time. Honestly, when I first stumbled upon Branded Surveys, I had to wonder, 'Is this legit, or just another fleeting venture?'
For some context, I've tested out quite a few survey sites before Branded Surveys grabbed my attention. And, honestly? It's been a pleasant surprise! It's a solid method to earn some extra cash online, though I'm not about to give up my day job for it. They do have their quirks, but nothing that sets off alarm bells for me.
To help you weigh the decision, I've put together some pros and cons.
Alright, let's delve into the nitty-gritty.
Pros:
The app and website feature a user-friendly interface. It's easy to navigate.
There are plenty of surveys you can enjoy taking since it's based on the demographic information you answered upon signing up.
Google Play and Apple apps were recently released for convenient access through smartphones.
Offers more cash-out options: bank transfer, PayPal, gift cards, and charitable donations.
A vast selection of gift card options to choose from.
Low payout threshold. From 1,000 points ($10) to 500 points ($5).
Bonus rewards are earned for accomplishing weekly and monthly milestones.
Cons:
There is a high disqualification rate, leading to low pay-per-hour.
Using the site allows Branded Survey to get your personal data or information to be used for their market research and shared with third parties.
There is no such thing as perfect. As you can see, Branded Surveys have their fair share of flaws. However, it did not outnumber the list of pros it offers.
9. Is Branded Surveys Worth It?
Overall, I have very positive feedback with Branded Surveys. Frequent disqualifications, low earnings, slow payouts, and unfriendly interfaces mar most online survey sites.
However, this is different with Branded Surveys.
I find that Branded Surveys have the most user-friendly interface out there, offer a fair payout, and deliver your cash out promptly.
I love how they explain the reason you're selected for a particular survey. This often introduces me to subjects I'm unfamiliar with.
For instance, I got to learn about new restaurants opening up in my city, the best facial cream for my skin type, TV shows I didn't know existed, and more fun facts. The platform is definitely worth everyone's time.
Overall, I would recommend Branded Surveys for people who:
Have time to do surveys in their spare time
Don't have time and patience to figure out complicated technology or websites
Want to earn extra income on the side
Looking for a flexible schedule for answering surveys
Are teenagers looking to earn money who are around 13 and 16 years old (with parental consent), and those who simply want to earn money without much effort
10. Branded Surveys Alternative
Feeling like exploring beyond Branded Surveys? It's always good to have options, right? I am a Girl scout, so I have prepared some other fantastic survey sites that might align even better with your unique vibe and pace.
Survey Junkie
Survey Junkie is one of my best survey site recommendations. Unlike Branded Surveys, Survey Junkie has a low disqualification rate.
I love that you can earn points by completing the survey even if you didn't meet the criteria that the site is looking for. However, it has a higher minimum threshold, which is $10.
Even so, earning points to dollars won't take you that long.
Each point at Survey Junkie equals a cent, and most surveys provide 100 to 200 points.
Swagbucks
If you're fed up with answering surveys, then Swagbucks may be suitable for you.
Swagbucks is another huge name in the survey site category. It rewards points for taking surveys, watching videos, shopping online, playing games, and more.
If you think Branded Surveys and Survey Junkie's minimum cash-out requirement is too high, then I would like to inform you that you only need to reach $3 to redeem your money.
So, what hesitates you to take your share?
MyPoints
Once you sign up at Mypoints, you will earn $5 immediately. The payment request requirement is high, though, as you need at least $15 to cash out.
But since you're already given $5 as a bonus, you only need $10 to reach the minimum threshold. You can earn points by participating in surveys, watchingvideos, playing games, and more.
You can redeem points through cash and gift cards.
Tips for Maximizing Earnings with Branded Surveys
If you have reached this part, congratulations! You did not come this far only to come this far. I want you to make the most of your Branded Survey journey, so here are secrets, aka #hacks that I have learned along the way.
Strategies for earning more points.
Hate wasting your time? Don't use branded surveys for more than an hour each day. This way, you'll always have surveys to answer or look forward to every day, and you won't get bored in the process.
But do take note to complete surveys consistently to earn a badge. The higher the badge, the higher the bonus, and the higher the bonus, the more points you'll get.
Advice on setting up an effective profile to qualify for more surveys.
Creating a profile requires honesty, and it should be 100% complete. If you don't disclose your actual age, or if you don't answer the demographic questions seriously, the platform will have a hard time finding you surveys that you will qualify for.
Setting up an effective profile helps researchers to see whether you are the appropriate respondent for the research. Every little detail matters, so don't take this part for granted.
Any other insider tips or hacks.
Not many people know about this, but in Branded surveys, quantity over quality matters, especially when taking advantage of Branded Elite Benefits.
If the week is about to end and you haven't completed 12 surveys, answer as many surveys as possible, even those that give you little points.
I hope you genuinely enjoyed my Branded Surveys review. Feel free to email and let me know what you think about this survey company by creating a free account here today. I'd love to hear your thoughts and give you more suggestions on how you can make the most out of survey sites like Branded Surveys.
So, go ahead and sign up now so you can snatch your bonus points!