We will receive a commission if you make a purchase through our affiliate link at no extra cost to you. Please read our disclosure policy for more information.
How To Stop Living Paycheck To Paycheck
Are you here because you want to learn how to stop living paycheck to paycheck?
You're probably asking yourself…
I live paycheck to paycheck! How can I save money? :'(
I know, it totally sucks and I'm sure you don't need me to tell you that this is a dreadful and destructive feeling!
On day one, you THINK you can get by and things are FINE. Just fine, but not great.
By day two, your car suddenly breaks down. Or even worse, one of your loved ones become ill and you have no cash to cover for the medical bill. Having that said, living paycheck to paycheck is not sustainable in the long-term because it can cause financial stress and an emotional breakdown.
It's no pretty image and I know EXACTLY how you feel because I was there once. Just like you, I hated living paycheck to paycheck! Growing up in a REALLY poor family, I lived paycheck to paycheck for over 75% of my life!
But, I want to tell you that you CAN break out of this vicious cycle despite your current situation. It just takes a bit of effort, time, and some serious dedication. It won't be a walk in the park, but I know that you can do it! The good news is that it does become easier when you change your mindset and start forming good financial habits.
Paycheck to paycheck statistics:
Here are some paycheck to paycheck statistics I found online…
Based on a GoBankingRates survey, 69% of Americans have less than $1,000 in savings. Saving money isn't easy!!!
According to CareerBuilder.com, 78% of U.S. workers are living paycheck to paycheck to make ends meet and nearly 10% who make over $100,000 are living paycheck to paycheck!
An article from Investopedia also talks about upper middle class who are living paycheck to paycheck!
I know those stats sound pretty concerning and that's why it's about time for you to break out of that vicious cycle!
Here's how to stop living paycheck to paycheck immediately!
Do you want exclusive tips on how to budget and master your money when you're living paycheck to paycheck?
Join my FREE 7-day Master Your Money e-mail course to learn the EXACT steps I took to stop living paycheck to paycheck, get out of $50,000 debt, and saving my very first $100,000!
1. Stop comparing yourself to others.
Did one of your best girlfriends just buy a brand new Hermes bag for over $12,000?
Did your mom's friend's son just purchase a new high-end Porsche for $100,000?
Oh wait, I forgot to ask… did he also purchase a brand new gorgeous 3,000 sq. ft. house for over $1.5 million like this one…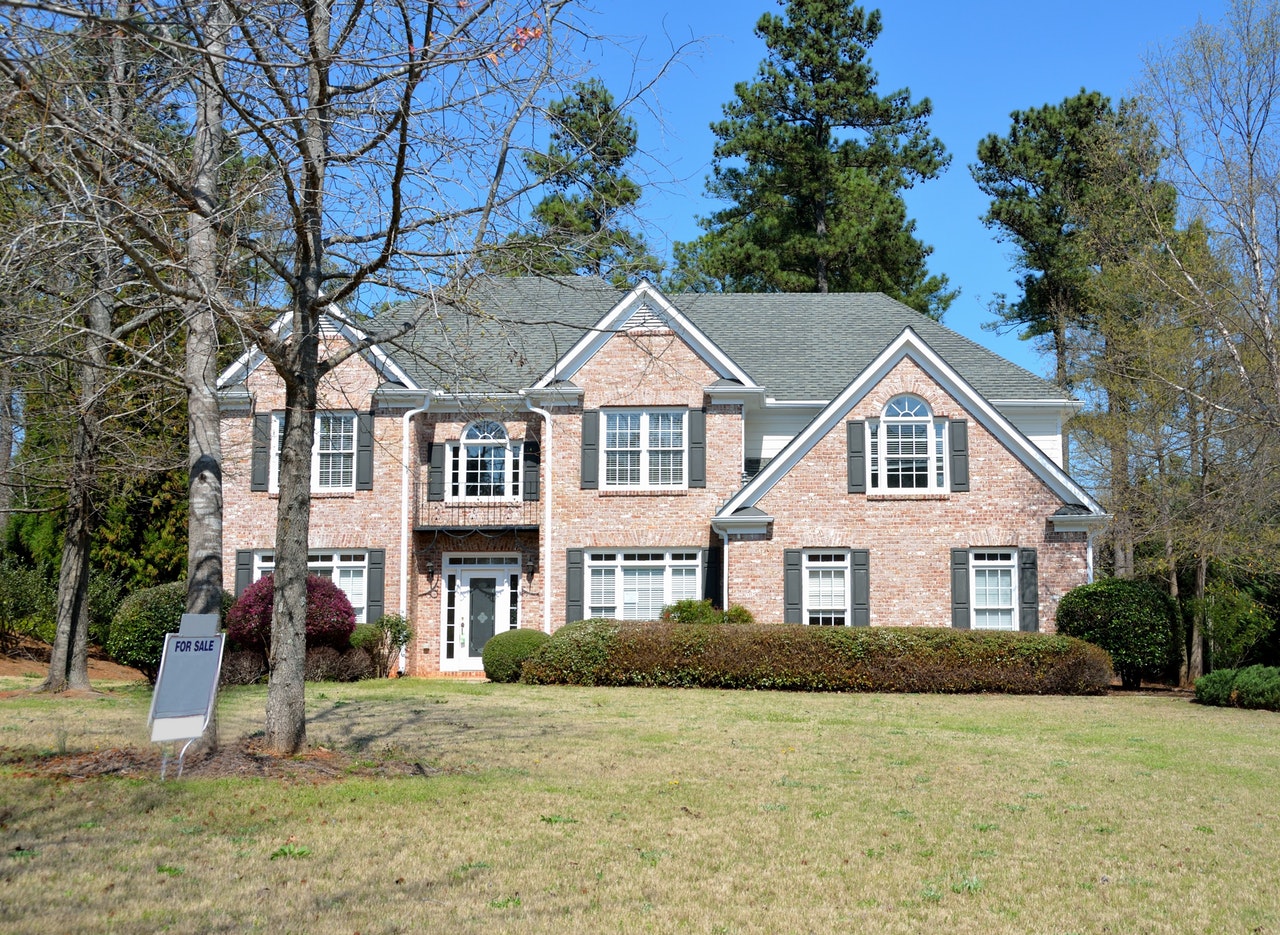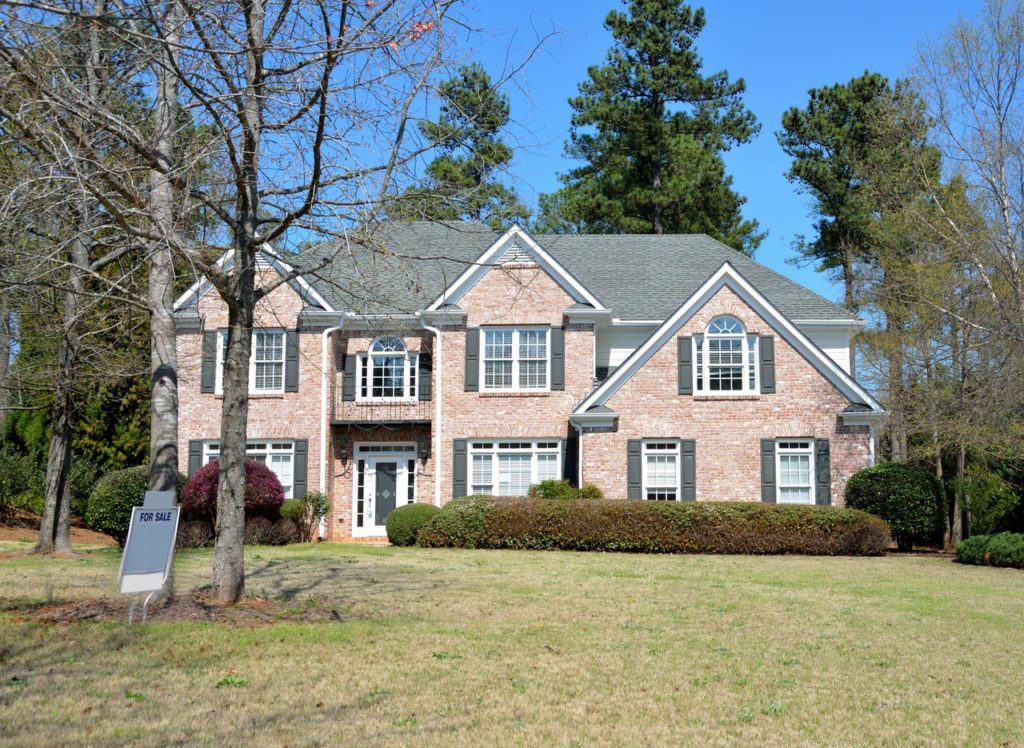 I know, it's hard to see other people live the high life and wonder why they have it SO MUCH better than us. But know that's not always the case! You're just unaware that many of them are financing their luxury lifestyle through debt and living a life of deceit.
According to this CNBC article, Americans in debt trying to project luxe life, Jessica Dickler writes: "One in 10 Americans making $80,000 or more a year are willing to take on more than $5,000 in debt in an attempt to portray their life as luxurious."
In the same article, Dickler says according to a survey conducted by Fifth Third Bank, about 70% of Americans are in debt and despite that fact, 30% of them have no plan to pay it off.
Overall, there's absolutely nothing wrong with living a luxurious lifestyle. I admit that I love luxury and I'm willing to pay for certain things. It all comes down to prioritizing and whether you could truly afford it. The next time you decide to make a purchase, ask yourself the following questions:
– Am I living paycheck to paycheck because of this?
– Will this add any value to my life?
– Will it truly make me happy? Or am I just keeping up with the Joneses?
– Most importantly, can I really afford it without living paycheck to paycheck or getting myself into debt?
If you really want to maintain a certain lifestyle without living paycheck to paycheck, you will need to optimize your savings and find ways to make extra money which is what I did for the last several years. These are points I talk about next. I also give you a few hacks that I personally use to help reduce your monthly spending.
Read also: How To Stop Spending Money On Things You Don't Need (#5 is a Proven Strategy That Really Works!)
2. Earn FREE cash (or gift cards) to reduce your spending!
Some people will tell you that you're spending too much on those Starbucks coffees, but I'm not going to tell you that!
In addition to trimming your monthly expenses, you can make things a little bit more affordable by earning FREE gift cards.
I am able to reduce my spending because I use Swagbucks to earn FREE Amazon and Starbucks gift cards just by surfing the web, playing games, watching videos, shopping online, and doing easy surveys! In addition to Amazon and Starbucks, they offer many other gift card selections. Check them out here!
Swagbucks is a 100% FREE resource and it only requires your e-mail and a password to sign up. I highly recommend them to anyone who wants to earn FREE gift cards or FREE money to help reduce spending.
Swagbucks is 100% legitimate and has paid out their members $288,312,447 to date!
👉 You can get a FREE $5 bonus from Swagbucks here just by signing up through my link.

⭐️ Important: To claim your FREE $5 bonus, don't forget to verify the email from Swagbucks in your inbox!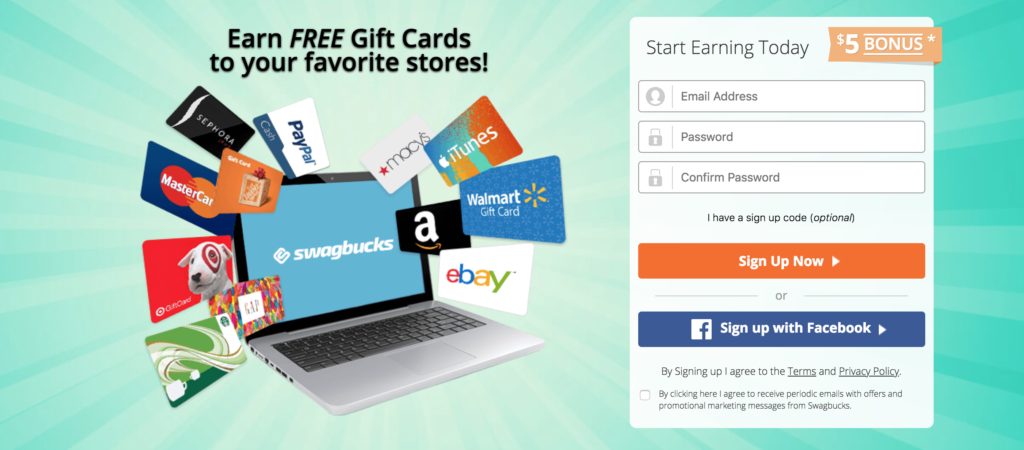 Related post: 9+ Clever Ways To Get FREE Gift Cards and CASH Online (Amazon, Walmart, Starbucks, Visa, and more!)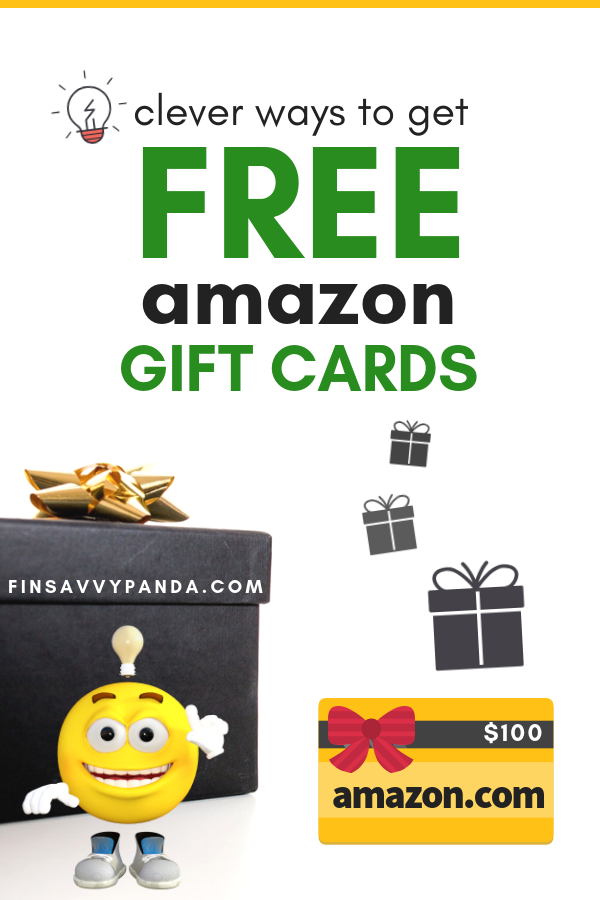 3. Optimize your monthly savings on autopilot and get FREE cash!
Are you living paycheck to paycheck with no savings?
Don't worry, I'm not going to tell you to cut back on the small things you enjoy like coffee to save money. Instead, I highly recommend you to think about the bigger monthly expenses you incur. Can you either cut them or negotiate for a lower price?
Of course, you can!
I will introduce you to a clever robot who can help you stop living paycheck to paycheck by reducing your MONTHLY expenses.
Trim to the rescue!
So, who exactly is this smart little bot?
Say hello to Trim.
THIS financial management robot here is a FREE virtual personal finance assistant who can help you get FREE cash back! How? He can help you save money by slashing and/or negotiating those expensive monthly bills FOR YOU. That includes your Internet, cable, and other monthly subscriptions. Can you believe he can even cancel them for you without you doing any work? That's like getting FREE cash back without any effort from your end! Trim has saved its users over $1,000,000 in the last month!
You can sign up for Trim for FREE here and start putting cash back into your wallet!
Related post: 💵 The Top Secret Places To Get FREE Money Fast (You Cannot Afford To Miss Out)! 🙂
4. Reduce your debt.
It's even tougher when you are in debt! In situations like these, I highly recommend saving as much money as possible so that you can pay off your debts faster. Things can really speed up when you are open to making extra money during your spare time (which I talk more about in the next point).
Throughout my blog, you will notice that I always rave about Gail Vaz-Oxlade because she inspired me to ditch debt and to stop living paycheck to paycheck. I remember when I graduated from college, I was always excited about her TV series, Til Debt Do Us Part. After watching many episodes, I was inspired to create my own budget and even went out of my way to decorate mason jars for my savings fund.
In addition to watching her shows, you can also get additional tips on how to manage your money with one of her best selling books, Debt-Free Forever: Take Control Of Your Money And Your Life
. As Gail would say, "Don't let money control your life. Start making changes today by taking control of your financial future!"
Click on the book to learn more!
5. Find creative ways to make extra money.
Captain obvious here, right?
As obvious as it may sound, it shouldn't surprise you that many people aren't willing to make an effort to increase their income or earn extra money. But, I know you're not that loser. Both you and I know that you are a winner and you're here because you want to stop living paycheck to paycheck! By reading this article to look for answers, you're already ahead of most people!
Stop living paycheck to paycheck by making extra money!
If you regularly follow my blog, you'll hear me talk a lot about many ways to make extra money so that you can earn more, save more and live more. Just because you're living paycheck to paycheck, doesn't mean that you don't deserve to live a good life. You NEED to find ways to increase your income if you want to save money while maintaining your desired lifestyle!
Starting a blog is a very helpful way to make extra money (like how I did just a year ago). It's SUPER CHEAP to get started!
If you're interested in learning more, feel free to sign up for my FREE 7-day e-mail course below! But before you sign up, I want to mention that this is NOT one of those get-rich-quick schemes! Making over $5,000 per month with a blog like this one you're reading here is very possible as long as you're serious and willing to put in the effort.
Aside from blogging, other ways include selling your unwanted stuff online, learning how to make money on Pinterest, taking online surveys, and many more!
Related posts on ways to make extra money:
– How I Make Over $1,000 Using My Smartphone (During My Spare Time)
– How I make an extra $2,000+ blogging on top of my full-time job. (Starting a blog is awesome because it requires NO experience and no degree!)
– Make Money Fast: 15 Creative Ways To Make $100 Every Day
– Mind-Blowing Ways To Make Money on Pinterest (That You Never Heard Of)!
– Earn Up To $100,000 Per Year With These Side Hustles (No Experience Required)!
How to make money online with survey sites:
Why take surveys online? What's in it for you?
All top companies want to understand their consumers so that they can create the perfect products and services for you. For them to do that, they need to understand YOU and what YOU want. That's why they are willing to pay you cash or free gift cards in exchange for your opinion. It's one of the easiest and quickest ways to make extra money online with no experience required.
I'll be honest though. You won't become the next Bill Gates by taking surveys, but it can help make your spending more affordable. That includes paying for some groceries, filling up the gas for your car, buying birthday gifts for your friends, or splurging on your daily coffee without having to cut back on them. If you're not looking for hard work, then this is one of the easiest ways to make some extra money when you're living paycheck to paycheck!
How much money can you make from survey sites?
Anywhere from $50 to $300 (or more) per month depending on your eligibility and the number of surveys you complete.
Here is one of my personal favorite survey sites to earn a bit of extra cash.
Survey Junkie:
Survey Junkie is rated 8.7/10, one of the highest on TrustPilot reviews.
I love them the most for their pretty-looking and easy-to-navigate interface. Over 5,000,000 users (including myself) have a great experience with them and I know you will too.
I do fewer surveys compared to the more active users but I was still able to make $58 in a month from it. Other members from TrustPilot reviews said that Survey Junkie allowed them to earn enough to pay for their monthly utility bills, so a little extra cash can definitely help with your living expenses.
They only require your e-mail address so it literally takes less than 5 seconds to start earning.
👉 You can sign up for Survey Junkie here for FREE and start earning extra money immediately! 💵

They have over 10 million members and paid out more than $10,000 per day!
Make money with these other survey sites – Other survey companies I recommend as a way to make extra money from home include Swagbucks, American Consumer Opinion, MyPoints, and InboxDollars. Again, membership is 100% free. By signing up for many survey sites, you'll get to take more surveys for more extra money.
Related post: The 15 Best Paid Survey Sites (Earn Up To $50 Per Survey Here)
Do you want to increase your job salary?
Ramit Sethi is one of my favorite go-to people for personal finance advice. I always turn to him for answers because he offers solid advice on how to make more money at your current job.
Ramit's FREE ebook, The Ultimate Guide To Asking For a Raise And Negotiating Your Salary, is super helpful and will give you (almost) instant results! You need to check this out if you want to boost your salary, stop living paycheck to paycheck, and improve your lifestyle!
6. Learn the basics of personal finance.
Let's face it. Personal finance isn't the sexiest topic and most of us avoid talking about it. Having that said, we ignore it and live our "normal lives" by frivolously spending it on everything and anything.
'Cos you know… "you only live once."
ANDDDD that is one of the main reasons why 78% of Americans are living paycheck to paycheck!
According to a New York Post article, Americans really, really don't know how to manage money, surveys and data reveal:
"We don't save enough, we spend money we don't have, and we have our financial priorities backwards!"
Based on this same article, here's why you can't stop living paycheck to paycheck:
– You are more worried about paying for your next vacation than about saving enough for retirement.

– 60% of Americans don't even have $500 saved based on a survey released by Bankrate.

– According to the Federal Reserve data, Americans have racked up $1 trillion in credit card debt.
Here's a solution that may improve your financial literacy and boost your confidence…
A personal finance book that could change your life in 6 weeks!
To help you conquer your finances, I recommend reading Ramit's best-selling book from Amazon, I Will Teach You To Be Rich
. This is one of my favorite personal finance books and I recommend it for beginners who struggle with money.
With Ramit's approach, you don't need to give up fun to save money!
By following his guide, you are well on your way to ditching the vicious cycle of living paycheck to paycheck WITHOUT depriving yourself! I've read this book and it's extremely straightforward. No B.S. and no fluff! As he says, it's just a 6-week program that works!
Click on the book to learn more.
7. Track your budget with my free printables.
Chances are, you're like me.
But thanks to personal finance guru, Gail Vaz-Oxlade, my fiancé and I were able to ditch living paycheck to paycheck and even managed to save over $750,000 in 7 years by following her clever budgeting strategy.
To help you master your savings, we created our version of her fail-proof budget plan so that you can stop living paycheck to paycheck.
In this budget kit, we included a monthly budget tool that keeps track of all your income sources plus expenses. This will tell you exactly where your money is going and exactly how much you are spending.
Aside from the budget tool, we also made these pretty weekly printables that will keep your budget and savings on track. These free printables were made to give you instant results to boost your confidence in your financial journey.
This budget kit is only exclusive to my subscribers, so grab your FREE copy here!
For more details about this budget kit, visit my post, The Free Budget Kit You Need To Conquer Your Finances.
On top of that, I'm really excited to let you know that the…
Master Your Money Super Bundle is here! 💸
If you haven't heard about this, I want to let you know that Master Your Money Super Bundle is one of the most valuable and affordable personal finance resources out there today.
This bundle is a personal finance library filled with 45 valuable resources from the smartest financial experts who share proven systems and strategies that actually work.
Finally, you can say goodbye to debt and living paycheck to paycheck!
Regardless of your income level, the resources in this super bundle were made to help you master your money like a pro and reach your financial goals.
If you were to purchase the resources in this bundle separately, it would cost you over $1,200 — that's a heck lot of money!
I've always been the type of person who loves a great deal (and I'm all about the BEST value), so I would NEVER recommend purchasing those resources separately.
Fortunately, due to a special partnership, you can have all those resources for only $49.97 when you purchase the special bundle here — that's over 95% off!
This super bundle is only for you if you want to:

– Set up an easy budgeting system you can actually stick with

– Learn proven ways to save money no matter your income

– Take control of debt without feeling overwhelmed

– Find smart ways to grow your family's income

– Create a clear plan for achieving your financial goals

👉 If you want to ditch you are super excited about achieving your financial goals, then you can learn more about the Master Your Money Super Bundle by clicking here. 💸
8. Stop buying convenience all the time.
I know that we are all busy with our lives and don't have time for the smallest tasks. That includes cooking your own meals on a daily basis and preparing small snacks for your next road trip.
I get it!
And I know exactly how you feel. But what I didn't realize was the huge dent in my wallet. I was constantly buying convenience and that was part of the reason why I was living paycheck to paycheck at a point in time.
Like you, I was frustrated!
Who wants to think about what to eat next for breakfast, lunch, and dinner. I just bought whatever was convenient downstairs from where I worked.
I bought everything and anything that I wanted on the spur of moment…
Bottle of water.
$6 freshly squeezed Juice.
Candies.
Lunch, dinner, etc.
You name it.
But I realized that I was just coming up with excuses to why I couldn't bring my own lunch and snacks to work.
To make some changes so that I could save some money and stop living paycheck to paycheck, I started packing my own lunch in this CUTE mini crockpot. I absolutely LOVE this product because it's a great way to have fresh-tasting food without having to use the microwave. I seriously hate the microwave! On top of that, it's a healthier and cheaper alternative compared to what you buy at your local food court.
How to stop living paycheck to paycheck and save money on food
I know a lot of you are used to spending over $10 on lunch every day. Some of you don't have time so you spend another $10 to $15 on dinner. That was me too, so I started planning and making my own meals at home.
However, if you don't have time to meal plan, I highly recommend this $5 meal plan service that will help you save time and money. This is simply a weekly meal plan service that aims to make your life super easy and stress-free!
For only $5 a month, you'll receive a delicious meal plan that costs less than $2 per meal. In my post, 11 Things I Stopped Buying To Save Money, I mentioned that my fiancé and I saved over $15,000 in a year when we reduced our food expense!
If you're not sure whether this $5 meal plan service is right for you, you can test it out with their 14-day risk-free trial. If it doesn't work out, you can cancel at any time without ever spending a cent. No questions asked!
9. Know the difference between income vs. wealth.
As the Millionaire Next Door
would say:
"Most people have it all wrong about wealth in America. Wealth is not the same as income. If you make a good income each year and spend it all, you are not getting wealthier. You are just living high. Wealth is what you accumulate, not what you spend."
PRO TIP: No matter how high your income, always remember to live below your means! If you really want to improve your lifestyle, you must find ways to increase your income (like what I mentioned in point #5 above)!
10. Build an emergency and savings fund.
You don't have an emergency fund that will help you break out of that vicious cycle of living paycheck to paycheck.
It's quite scary because according to this CNBC article, only 39% of Americans have enough savings to cover for a $1,000 emergency fund. That means the number is even lower if we're talking about an emergency fund that exceeds $1,000!
You will feel a sigh of relief once you quickly build your emergency fund here. After that, you'll have opportunities to invest and build wealth like a pro!
Read here for 10 clever ways to build your emergency fund in the next 30 days so that you can stop living paycheck to paycheck. After saving your first $1,000 for emergencies, you will be glad that you did! I promise!
Don't miss out on FREE cash!
If you follow my blog, you will know that I'm all about saving money and making money. Below are some of my favorite sites and resources that may help you! The best part is that they're all FREE to join and use!
MyPoints: You can earn FREE gift cards to your favorite stores or cash (your choice) just by watching videos, taking surveys, reading e-mails and more. MyPoints has paid out their members $236,000,000!
🌟 Sign up for MyPoints here for FREE and get a $5 bonus immediately when you take 5 surveys! 💵

⭐️ Important: Don't forget to verify the email from MyPoints in your inbox so that you can redeem your bonus!
Don't miss out on this post: The Best Places to Get FREE Gift Cards!
Checkout 51: Get FREE cash back on your groceries and home goods! Every Thursday, the app updates the list with new offers! Quickly snap a picture of your receipts through the app with your smartphone and wait a few days for your FREE cash to come in. Once your account reaches a minimum of $20, you can request your check at NO COST! It sure feels good to receive a nice little check for extra spending. 💵🛍
🌟 Grab your FREE $5 BONUS here when you sign up through my link and upload your first few receipts. 🙂
Ebates: You get FREE cash just for shopping at over 2,000 of your favorite stores. This includes Walmart, Macy's, Apple, Kohl's, Target, eBay, and so many more! I use Ebates to save over a few hundred dollars just for shopping for the things I normally buy. To learn more, read my full review and tutorial on how to use Ebates here. You won't be disappointed with Ebates!
🌟 Sign up here for your FREE $10 bonus after making your first $25 purchase through Ebates. FREE to sign up and use!

If you live in Canada, you MUST use this link to sign up for your FREE $5 bonus. As always, FREE to sign up and use!
Drop: My fiancé and I use this FREE Drop app to rack up cash rewards on our everyday purchases. I love how this app allows us to combine their offers with other cash back rewards and store promos. That's how we get the most cash back! 😉
🌟 For a limited time, get your FREE $5 bonus immediately after linking your first card and using my special referral code, FINSAVVY. No purchase necessary! 😊

My referral code is applicable to both the U.S. and Canada!
Related post: To learn more, read my VERY honest review and tutorial on how Drop works. If you like the idea of passive savings, then I'm sure you're going to enjoy this app as much as I do!
Don't miss out: The Best Places To Get FREE Money! Find $5,000+ Over Here!
Over to you — What saving money tips do you have to stop living paycheck to paycheck?
More related reading to help you stop living paycheck to paycheck:
– How To Save Money on a Low Income (or One Income) While Living Paycheck To Paycheck
– 5 Beyond Amazing Money Tips From a Billionaire That Will Help You Conquer Your Finances (My readers' favorite post!)
– How To Earn Extra Money So That You Can Stop Living Paycheck to Paycheck and Improve Your Life
– How To Stop Living Paycheck To Paycheck – #3 is a MUST DO!
– 10 Clever Ways To Build Your Emergency Fund Fast
– 50+ Genius Ways To Save Money To Help You Stop Living Paycheck To Paycheck
Enjoyed this post? Don't forget to share it and follow me on Pinterest! 🙂