We will receive a commission if you make a purchase through our affiliate link at no extra cost to you. Please read our disclosure policy for more information.
So you're here because you want to learn how to stop living paycheck to paycheck?
You might be wondering…
I'm living paycheck to paycheck! How can I possibly save money? :'(
I get it, it's a tough spot to be in and I bet you don't need me to remind you how frustrating and draining it feels!
On the first day, you THINK you can manage and things seem OKAY. Not amazing, just okay.
But by the second day, your car might decide to pack up. Or worse, someone you love gets sick and you don't have the cash to cover the medical bills. Let's face it, living paycheck to paycheck isn't a good long-term plan. It can lead to financial stress and emotional burnout.
It's no pretty image and I know EXACTLY how you feel because I was there once. Just like you, I hated living paycheck to paycheck! Growing up in a REALLY poor family, I lived paycheck to paycheck for over 75% of my life!
But, I want to tell you that you CAN break out of this vicious cycle despite your current situation. It just takes a bit of effort, time, and some serious dedication. It won't be a walk in the park, but I know that you can do it! The good news is that it does become easier when you change your mindset and start forming good financial habits.
PIN(OR BOOKMARK) THIS PAGE: I'll be updating this post so make sure to pin this image here and save it to your Pinterest board. That way you'll be able to come back to this page and finally save money for a brighter future and stop living paycheck to paycheck!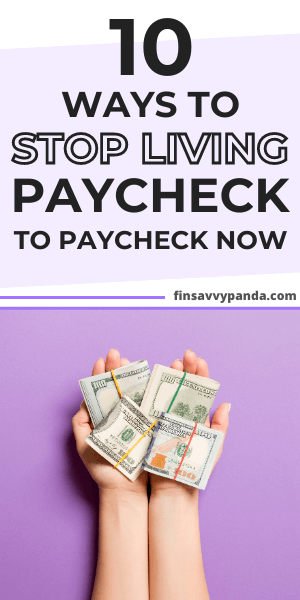 Paycheck-to-paycheck statistics:
Here are some paycheck-to-paycheck statistics I found online…
Based on a GoBankingRates survey, 69% of Americans have less than $1,000 in savings. Saving money isn't easy!!!
According to CareerBuilder.com, 78% of U.S. workers are living paycheck to paycheck to make ends meet and nearly 10% who make over $100,000 are living paycheck to paycheck!
An article from Investopedia also talks about the upper middle class who are living paycheck to paycheck!
How To Stop Living Paycheck To Paycheck
I know those stats sound pretty concerning and that's why it's about time for you to break out of that vicious cycle!
Here's how to stop living paycheck to paycheck immediately!
Do you want exclusive tips on how to budget and master your money when you're living paycheck to paycheck?
Join my FREE 7-day Master Your Money e-mail course to learn the EXACT steps I took to stop living paycheck to paycheck, get out of $50,000 debt, and save my very first $100,000!
1. Stop comparing yourself to others.
Did one of your best girlfriends just buy a brand-new Hermes bag for over $12,000?
Did your mom's friend's son just purchase a new high-end Porsche for $100,000?
Oh wait, I forgot to ask… did he also purchase a brand new gorgeous 3,000 sq. ft. house for over $2.5 million like this one…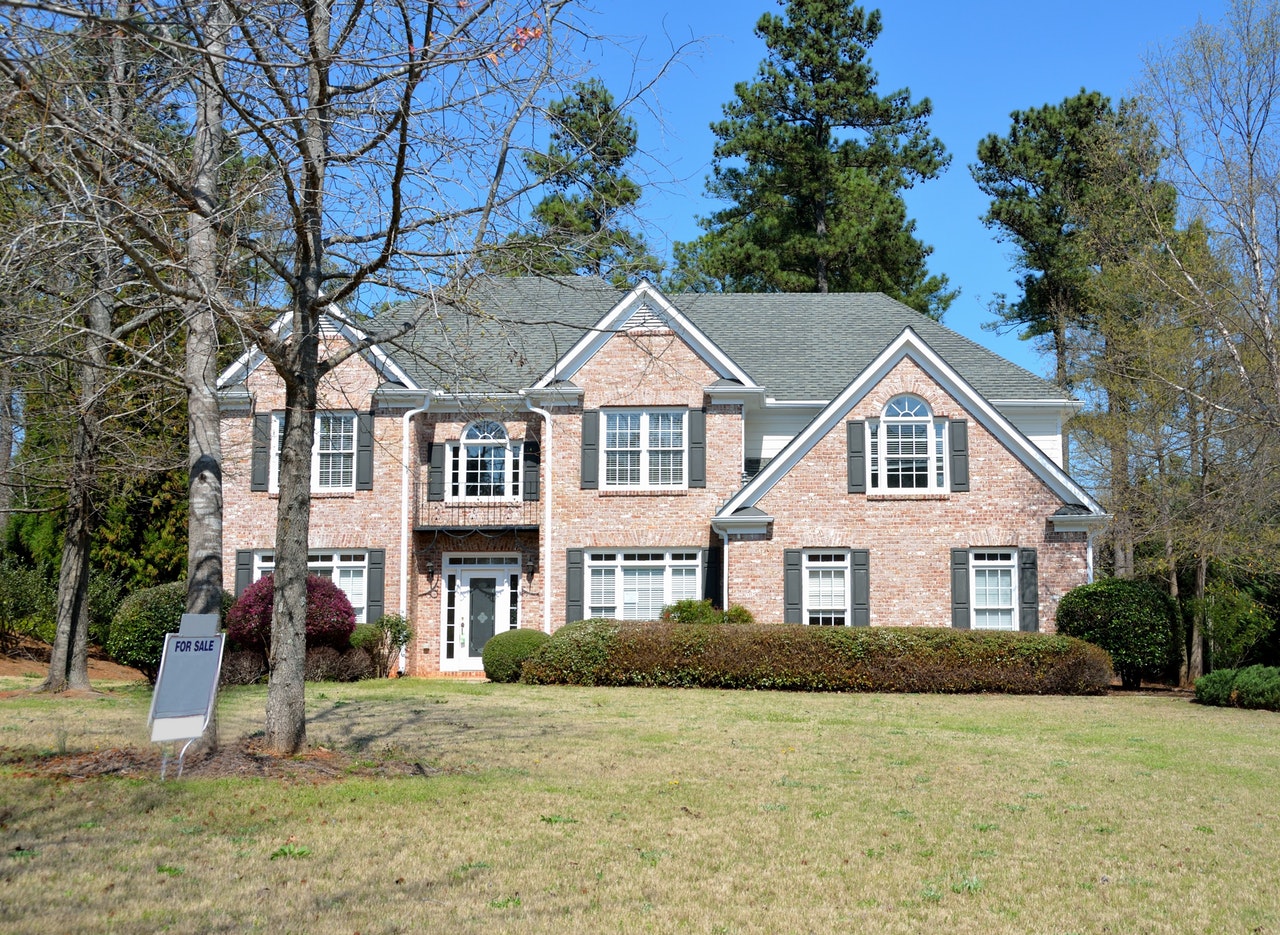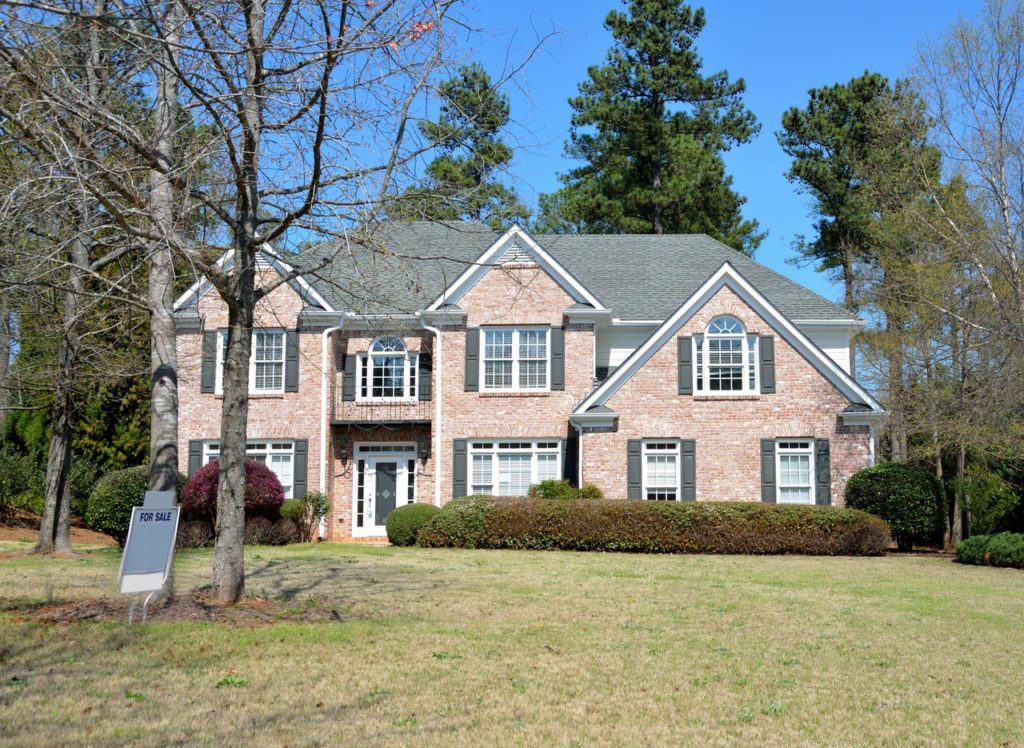 I know, it's hard to see other people live the high life and wonder why they have it SO MUCH better than us. But know that's not always the case! You're just unaware that many of them are financing their luxury lifestyle through debt and living a life of deceit.
According to this CNBC article, Americans in debt trying to project luxe life, Jessica Dickler writes: "One in 10 Americans making $80,000 or more a year are willing to take on more than $5,000 in debt in an attempt to portray their life as luxurious."
In the same article, Dickler says according to a survey conducted by Fifth Third Bank, about 70% of Americans are in debt and despite that fact, 30% of them have no plan to pay it off.
Overall, there's absolutely nothing wrong with living a luxurious lifestyle. I admit that I love luxury and I'm willing to pay for certain things. It all comes down to prioritizing and whether you could truly afford it. The next time you decide to make a purchase, ask yourself the following questions:
Am I living paycheck to paycheck because of this?
Will this add any value to my life?
Will it truly make me happy? Or am I just keeping up with the Joneses?
Most importantly, can I really afford it without living paycheck to paycheck or getting myself into debt?
If you really want to maintain a certain lifestyle without living paycheck to paycheck, you will need to optimize your savings by learning how to stop spending money on things you don't need. On top of that, you may also want to find ways to make extra money which is what I did for many years and it helped me save my first $1,000,000 in net worth in my 30s. These are the points I talk about next. I also give you a few hacks that I personally use to help reduce your monthly spending.
2. Find free money hacks
I wrote a separate post about legitimate ways to get free money to elaborate on this point.
For starters who are intimidated by finding ways to earn extra money, you may want to look for free money to get by.
Use reward programs on credit cards or at stores. But obviously, don't rely on credit cards if you're always feeling the itch to spend because that will keep you living paycheck to paycheck with debt.
Check if you can get money from the government like grants or tax returns. Look online for small jobs that pay a bonus just for signing up. Check if you left any money in old accounts or didn't get back a deposit.
This free money won't make you rich, but it can help put food on the table, pay bills, and give you a little breathing room. It can help you stop living paycheck to paycheck in the short term for quick wins.
3. Earn PayPal cash (or free gift cards) to reduce your spending!
Let me continue my earlier point about free money.
We all love our little treats, right? Maybe it's a Starbucks coffee for you, too. I won't tell you to give that up, 'cause life's too short, and living paycheck to paycheck isn't just about cutting back!
On top of watching what you spend, you can actually make those treats cheaper with free gift cards.
When I was a broke student, I used a free rewards app called Swagbucks.
Swagbucks lets me earn free Starbucks gift cards – which allows me to redeem free drinks from Starbucks. And all I do is use the internet like normal, play some games, watch videos, shop, or take quick surveys. And it's not just Starbucks, they've got loads of other gift cards including Amazon, Sephora, Walmart, and so much more! Check them out here!
Swagbucks is a 100% FREE resource and it only requires your e-mail and a password to sign up. I highly recommend them to anyone who wants to earn FREE gift cards or FREE money to help reduce spending.
Swagbucks is 100% legitimate and has paid its members $506,312,447 to date!
👉 You can get a FREE $5 bonus from Swagbucks here just by signing up through my link.

⭐️ Important: To claim your FREE $5 bonus, don't forget to verify the email from Swagbucks in your inbox!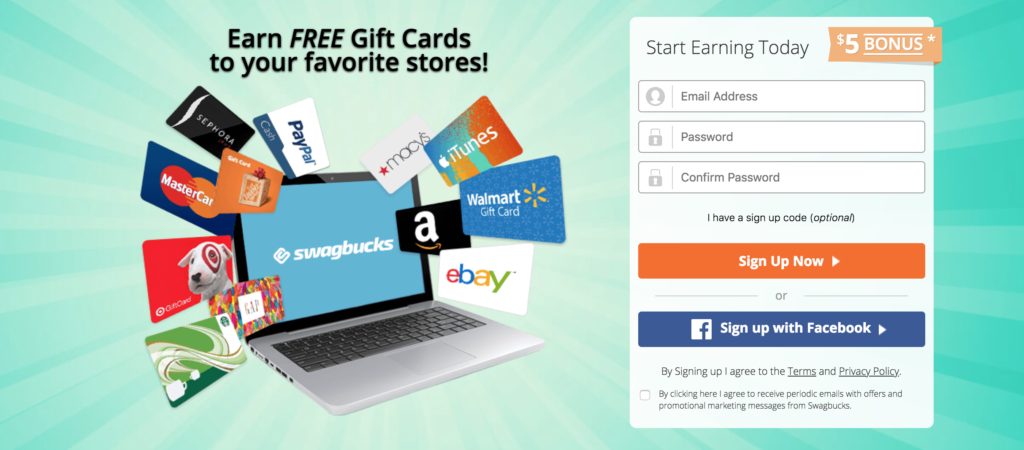 4. Optimize your monthly savings on autopilot
Are you living paycheck to paycheck with no savings?
Don't worry, I'm not going to tell you to cut back on the small things you enjoy like coffee to save money. Instead, I highly recommend you think about the bigger monthly expenses you incur. Can you either cut them or negotiate for a lower price?
Of course, you can!
Look at your big bills like electricity, internet, or insurance. Can you switch to something cheaper or get a better deal? Even saving a little bit each month adds up!
Here's a great trick that I've done for over a decade – make saving automatic! It's a type of budget called the "reverse method", or "pay yourself first".
Set it up so a bit of your paycheck goes right into a savings account before you get a chance to spend it. It's like putting your savings on cruise control. Lots of banks and apps can do this for you. Start with a small amount and gradually save more.
This way, you're saving money without even trying. It's less about giving stuff up and more about smart, hands-off saving. Over time, these savings can become your emergency fund, helping you stop living paycheck to paycheck and get a head start on your future.
And of course, if this all sounds too overwhelming for beginners like you, then you can start small by investing in a unique piggy bank for adults to stack up those cash and coins.
5. Reduce your debt.
Got a bunch of debt weighing you down? It might seem like a big deal, but you can find ways to get out of debt fast.
First, know what you're up against. Make a list of all the money you owe, like credit cards, loans, all of it. Write down how much you owe, the interest rate, and the least you can pay each month. It might be a bit scary, but knowing is half the battle.
Next, figure out your game plan. Some folks like to knock out the smallest debt first for an early win (that's called the snowball method), or you could focus on the one with the highest interest to save money (that's the avalanche method). Everyone is different, so choose what feels right for you.
And remember, every little bit counts. If you can, pay more than the least amount due each month. If you can't, that's okay too. The important thing is to keep going. Before you know it, you'll start seeing that debt shrink, and you'll be on your way to stop living paycheck to paycheck.
Related: Should I Pay Off Debt or Save Money First?
6. Start a blog to earn extra money.
This one might seem like a no-brainer, right?
Even though it's clear as day, you'd be surprised how many people don't want to put in the work to earn extra money. But hey, you're not one of those, right? You're a go-getter, a champ! You're here 'cause you're fed up with living paycheck to paycheck! And guess what? Just by reading this and looking for solutions, you're already ahead of most people!
Now, here's a solid idea for ditching the paycheck-to-paycheck life by bringing in extra cash – it's a top choice for a lot of people in the same boat as you, including many of my readers.
If you regularly follow my blog, you'll hear me talk a lot about many ways to make extra money so that you can earn more, save more and live more. Just because you're living paycheck to paycheck, doesn't mean that you don't deserve to live a good life. You NEED to find ways to increase your income if you want to save money while maintaining your desired lifestyle!
One really good way to earn some extra cash is starting a profitable blog – just like I did a year ago. It's a type of profitable hobby that doesn't require experience, and it doesn't cost much to get going!
If you're keen on learning more, sign up for my FREE 7-day email course below!
Just a heads-up, this isn't some quick way to get rich. But, making over $7,000 per month with a blog, like the one you're reading right here, is totally possible if you're serious and willing to put in the effort.
UPDATE: I wrote this article many years ago to help readers get out of the paycheck-to-paycheck cycle by teaching them how to earn extra money through a side hobby like blogging.

Today, I am in a much better financial position earning over six figures per year as a full-time blogger. I went from a hobby blog to an online six-figure salary in 18 months!

You can learn more about how to become a blogger and get paid. A lot of my readers are just like you living paycheck to paycheck who started profitable blogs to help them increase their income!
7. Find more ways to earn extra money and ditch paycheck to paycheck cycle.
Aside from blogging, there's a whole world of money-making ideas out there! These are exactly what I did before I started a six-figure blog and figuring out how to earn on Pinterest as a beginner.
Selling stuff you don't need anymore, taking part in online survey sites that pay you through PayPal, woodworking and flipping furniture for money, and so much more! These may not make you a millionaire, but they'll surely give your budget a nice boost and help end the paycheck-to-paycheck cycle.
In fact, I received many emails from readers asking me how survey sites work, so I will include this side gig as my next point.
8. Take online surveys for free gift cards
Why take surveys online? What's in it for you?
All top companies want to understand their consumers so that they can create the perfect products and services for you. For them to do that, they need to understand YOU and what YOU want. That's why they are willing to pay you cash or free gift cards in exchange for your opinion. It's one of the easiest and quickest ways to make extra money online with no experience required.
I'll be honest though. You won't become the next Bill Gates by taking surveys, but it can help make your spending more affordable. That includes paying for some groceries, filling up the gas for your car, buying birthday gifts for your friends, or splurging on your daily coffee without having to cut back on them. If you're not looking for hard work, then this is one of the easiest ways to make some extra money when you're living paycheck to paycheck!
How much money can you make from survey sites?
Anywhere from $50 to $100 (or more) per month depending on your eligibility and the number of surveys you complete. Here is one of my personal favorite survey sites to earn a bit of extra cash.
Survey Junkie:
Survey Junkie is rated 8.7/10, one of the highest on TrustPilot reviews.
I love them the most for their pretty-looking and easy-to-navigate interface. Over 5,000,000 users (including myself) have a great experience with them and I know you will too.
I do fewer surveys compared to the more active users but I was still able to make $58 in a month from it. Other members from TrustPilot reviews said that Survey Junkie allowed them to earn enough to pay for their monthly utility bills, so a little extra cash can definitely help with your living expenses.
They only require your e-mail address so it literally takes less than 5 seconds to start earning.
👉 You can sign up for Survey Junkie here for FREE and start earning extra money immediately! 💵

They have over 10 million members and paid out more than $10,000 per day!
Make money with these other survey sites – Other survey companies I recommend as a way to make extra money from home include Swagbucks, American Consumer Opinion, MyPoints, and InboxDollars. Again, membership is 100% free. By signing up for many survey sites, you'll get to take more surveys for more extra money.
9. Negotiate your job salary
Asking for a raise is just a normal part of work life.
If you've been doing a good job and think you're worth more, it's totally okay to ask. Just do a bit of research, see what others in similar roles are earning.
If you're on the lower end of the pay scale, arrange a meeting with your boss to discuss it. However, don't request a pay raise solely because you're living paycheck to paycheck and desperately need money now. This approach will not only make you appear unprofessional, but it also won't get you that raise! You need to demonstrate your value through your work and skills at the company.
Remember, it's not just the tasks you do, but the skills and knowledge you bring in. Don't underestimate yourself! Even a little bump up in your pay can be a big help to stop living paycheck to paycheck. After all, it's your hard-earned money we're talking about!
10. Learn the basics of personal finance.
Let's face it. Personal finance isn't the sexiest topic and most of us avoid talking about it. Having that said, we ignore it and live our "normal lives" by frivolously spending it on everything and anything.
'Cos you know… "you only live once."
ANDDDD that is one of the main reasons why 78% of Americans are living paycheck to paycheck!
According to a New York Post article, Americans really, really don't know how to manage money, surveys and data reveal:
"We don't save enough, we spend money we don't have, and we have our financial priorities backwards!"
Based on this same article, here's why you can't stop living paycheck to paycheck:
You are more worried about paying for your next vacation than about saving enough for retirement.
60% of Americans don't even have $500 saved based on a survey released by Bankrate.
According to the Federal Reserve data, Americans have racked up $1 trillion in credit card debt.
Here's a solution that may improve your financial literacy and boost your confidence…
A personal finance book that could change your life in 6 weeks!
To help you conquer your finances, I recommend reading Ramit's best-selling book from Amazon, I Will Teach You To Be Rich
. This is one of my favorite personal finance books for beginners and I recommend it to anyone who struggles with money.
It's a good read if you want to get ahead and learn how to get rich in your 20s. But even if you're in your 30s, 40s, 50s, 60s, or even 70s, this book will help you get out of financial stress!
With Ramit's approach, you don't need to give up fun to save money!
By following his guide, you are well on your way to ditching the vicious cycle of living paycheck to paycheck WITHOUT depriving yourself! I've read this book and it's extremely straightforward. No B.S. and no fluff! As he says, it's just a 6-week program that works!
11. Track your budget with my free printables.
Guess what? You're probably a lot like me.
We were living paycheck to paycheck until we found finance whiz, Gail Vaz-Oxlade. Using her smart budgeting tricks, I stopped the paycheck to paycheck cycle and saved my first $100,000 by my mid-20s. By age 30, my husband and I built a net worth of 7 figures all because of practicing good money habits on a daily basis.
We want to help you nail your savings too, so we've made our version of a sure-fire budget plan that actually works! It's all designed to help you stop living paycheck to paycheck.
It comes with a monthly budget tool that helps you keep tabs on all your money coming in and going out. It shows you exactly where your money's going and what you're spending it on.
We've also got this ultimate bundle, The Power Up Budget Binder to help keep your budget and savings on track. We made these free printables to give you quick wins and keep you pumped on your money journey.
12. Stop buying convenience all the time.
I get it, we're all super busy and don't always have time for the little things. That includes making your own meals every day or packing snacks for your next road trip.
I've been there!
I know exactly how you feel. But what I didn't notice was the big hit my wallet was taking. I was always buying stuff for the sake of convenience, and that was one of the reasons I was living paycheck to paycheck for a while.
Just like you, it frustrated me!
Who wants to stress about what's for breakfast, lunch, and dinner every day? I just grabbed whatever was easy from the place downstairs from work.
I bought whatever I felt like in the moment…
Bottled water.
$6 freshly squeezed juice.
Snacks.
Lunch, dinner, you name it.
But then it hit me, I was just making excuses for why I couldn't pack my own lunch and snacks for work.
So, to shake things up, save some money, and stop living paycheck to paycheck, I started packing my own lunch in a mini crockpot. I absolutely ADORE this thing 'cause it's a great way to have food that tastes fresh without using the microwave. And I seriously can't stand the microwave! Plus, it's a healthier and cheaper choice compared to what you'd get from the food court nearby.
13. Save money on food
To avoid living paycheck to paycheck, I recommend finding ways to reduce your food costs by reducing takeout and saving money on groceries.
I know a lot of you are used to spending $10 to $15 on lunch every day (for some, that may even mean over $20 including a Starbucks drink). Some of you don't have time so you spend another $10 to $15 on dinner. That was me too, so I started planning and making my own meals at home.
However, if you don't have time to meal plan, I highly recommend this $5 meal plan service that will help you save time and money. This is simply a weekly meal plan service that aims to make your life super easy and stress-free!
For only $5 a month, you'll receive a delicious meal plan that costs less than $2 per meal. In my post, 12 Things I Stopped Buying To Save Money, I mentioned that my fiancé and I saved over $15,000 in a year when we reduced our food expense!
If you're not sure whether this $5 meal plan service is right for you, you can test it out with their 14-day risk-free trial. If it doesn't work out, you can cancel at any time without ever spending a cent. No questions asked!
14. Know the difference between income vs. wealth.
As the Millionaire Next Door
would say:
"Most people have it all wrong about wealth in America. Wealth is not the same as income. If you make a good income each year and spend it all, you are not getting wealthier. You are just living high. Wealth is what you accumulate, not what you spend."
PRO TIP: No matter how high your income, always remember to live below your means! If you really want to improve your lifestyle, you must find ways to increase your income (like what I mentioned in point #5 above)!
15. Build an emergency and savings fund.
Without an emergency fund, breaking free from the paycheck to paycheck life is tough.
It's a bit shocking, but according to a CNBC article, only 39% of folks in the U.S. can cover a $1,000 emergency from their savings.
So, think about it, even fewer people can handle an emergency that costs more than $1,000! That's why it's so crucial to start building up an emergency fund. It's like a safety net that can catch you when unexpected expenses pop up. This way, you won't have to dip into your regular income or go into debt, helping you break the paycheck to paycheck cycle.
Enjoyed this post? Don't forget to share it and follow me on Pinterest! 🙂