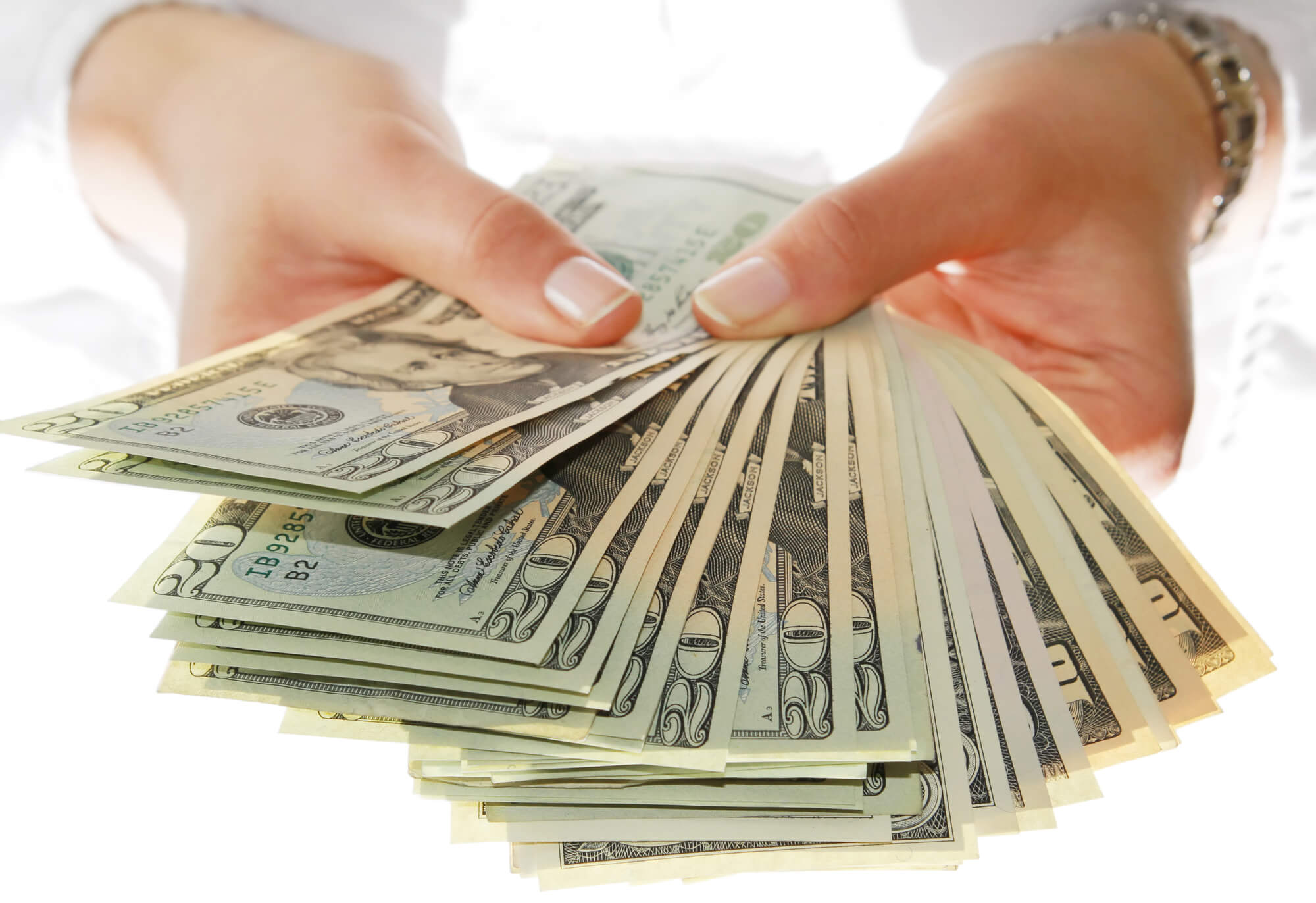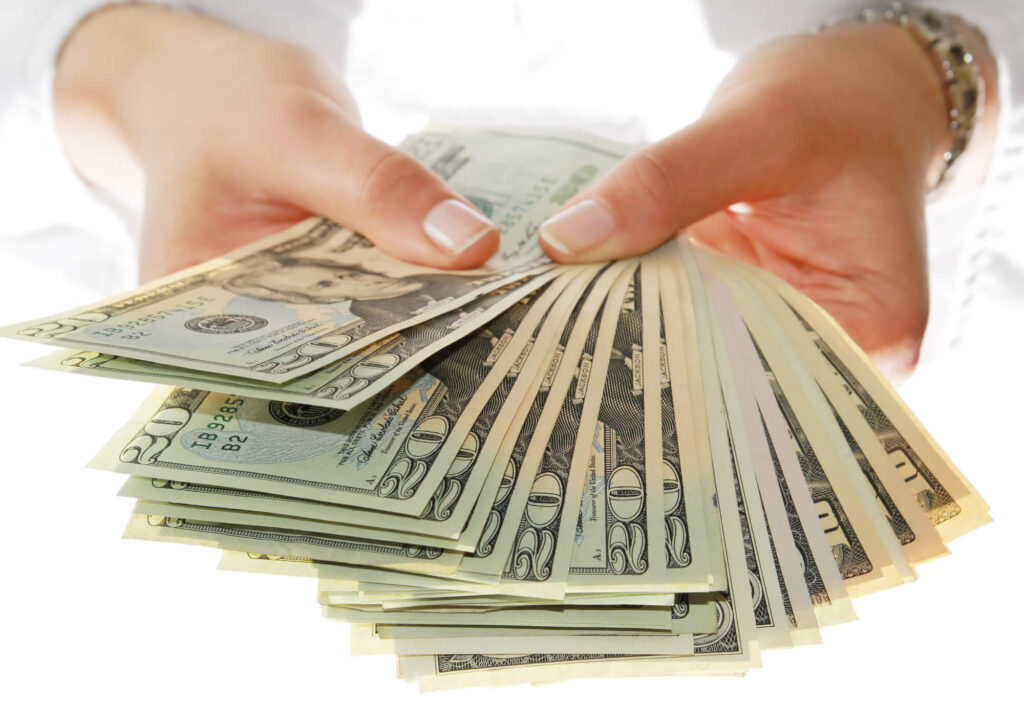 This post may contain affiliate links. Please read our disclosure policy for more information.
Are you desperately looking for cash now?
At this very moment, you're probably worried and thinking in your head, "Help! I need money today… I need money NOW!"
Maybe you've even considered finding a few creative ways on how to make extra money to help you make ends meet.
I hear ya.
A financial disaster has come.
Perhaps your car broke down. You have a medical emergency. To make things even worse, you are facing a sudden job loss and you're now unemployed with no money.
Overall, you're strapped for cash and you just don't know what to do.
Life is tough…
I need money now! How to get money today!
Fortunately, I've handpicked a list of things you could do to get money now. Some are considered as ways to get "free money" whereas other methods require a little bit of effort to get money today.
For example, free and legitimate resources like Survey Junkie will pay you up to $45 per survey just for offering your opinion about a product or service! It's what I personally use to help me out when I need some extra cash each month. 🙂
✔️ EARN FREE MONEY NOW! I highly recommend signing up for Survey Junkie here because you can start earning money online immediately! Membership is always 100% free!
In either way, they are all tried and true legitimate ways of getting money when you urgently need it.
I HIGHLY recommend trying all of these methods listed below before turning to things like your credit card or payday loans.
I also recommend checking out all these possible ways to make money without a job.
Borrowing money should be your absolute last resort because you don't want to put yourself in a situation where you're constantly chained to paying off debt with extremely high-interest rates and fees!
Debt will only make your situation worse, so let's help you find some ways to make money instantly without getting yourself into financial trouble.
1. Look for a low-stress part-time job to earn money now
One of the most effective way to receive money is to look for a low-stress job.
There are many side hustle ideas and jobs that are the perfect fit for you – you just need to find the right one!
We have these resources below that will help you look for the perfect part-time job to help you immediately with your financial needs:
2. Make money now and fast by selling stuff
Do you have a lot of old junk lying around your home?
The good news is there are so many creative ways to make money now and fast.
One thing I recommend doing is selling your old clothes and other junk for fast money on platforms like Letgo. They always say one man's trash is another man's treasure.
This is what I did when I desperately needed cash.
I sold a huge pile of my old clothes along with other stuff I don't use anymore and got over $1,000 in a short period of time!
If you have old cell phones, games, books, or LEGO that you don't use anymore, you can use resources like the Decluttr to post your items to sell online.
Sign up for the Decluttr app and you can use their super fast barcode scanner to value your items right now.
3. Need money now? Get free money today
Does the thought "I need money today for free" ever cross your mind?
If so, then you're in the right place.
I never really knew what the term "free money" meant and I was oblivious to the fact that I've been taking advantage of these resources for many years to earn some money without putting much thought to it.
Here is a quick list of legitimate ways to get free money now.
The great thing is these resources are legitimate, safe, and free to use. I've been using them for almost a decade now and that's how I earn money online for free.
As long as you have access to a smartphone or computer, then you're good to go!
Need money for free? Sign up with Swagbucks and get $5 today
You can earn money online for free by surfing the web, watching videos, and filling out simple survey questions. This company has paid out almost $400 million in cash to members to date!
👉 You can sign up for Swagbucks here for FREE here and get a $5 welcome bonus today!

IMPORTANT: Remember to hit the verify button in your e-mail from Swagbucks when you sign up so you can claim your FREE $5 bonus!
Here is a screenshot of all the PayPal cash that I can redeem with Swagbucks now when I log into my account:

Make money now with American Consumer Opinion (ACOP)
ACOP® paid out over $30 million in cash to its members worldwide who participate in surveys and research projects online.
It's absolutely FREE to join ACOP® here and all it requires is an e-mail address to start earning money immediately!
Earn cash online today with Survey Junkie
You can instantly earn PayPal cash for FREE today when you use Survey Junkie to answer simple survey questions. Survey Junkie has over 10 million members who get paid cash and rewards in PayPal money on a daily basis.
All it requires is signing up for Survey Junkie with your e-mail address to start earning money today! The exciting part is this company says they will pay you up to $45 per survey!
4. Trim your bills and get money NOW
Finding ways to save money and reducing your monthly bills TODAY will instantly save you hundreds of dollars fast!
Don't like negotiating or hunting for deals?
Not a problem.
Trim is a free program that will help you look for better deals and save money each month on your costly bills like cable, Internet, cell phone, and even banking fees.
You can sign up for Trim for FREE here and start saving money instantly. It's just as good as getting money fast today!
Being able to save money now has the same effect as earning money now, so it's important to know your expenses to see where you can save money today, now and immediately!
Trust me, this works like a charm when you are desperately looking for ways to get money fast without getting yourself into more debt!
5. Get money now by taking pictures with your phone
As I mentioned earlier, there are so many creative ways to make money instantly when you desperately need cash.
One creative way is to make money with your smartphone by downloading and using the best apps that pay you to do online activities.
They won't make you rich but why say no to free money resources like these?
If you haven't tried this yet, I recommend downloading the Checkout 51 app.
Everyone will need to shop for groceries and food, right?
The amazing thing is you get free money just by taking pictures of your grocery receipts with your cell phone.
Even better, you instantly get a $5 welcome bonus from Checkout 51 when you upload your first receipt!
I use this app every week and that's how I earn instant cash back from my grocery shopping! Just keep in mind that it requires a minimum balance of $20 to submit a request to get your check.
This is a screenshot of my account and how much money Checkout 51 mailed to me recently — $170.00!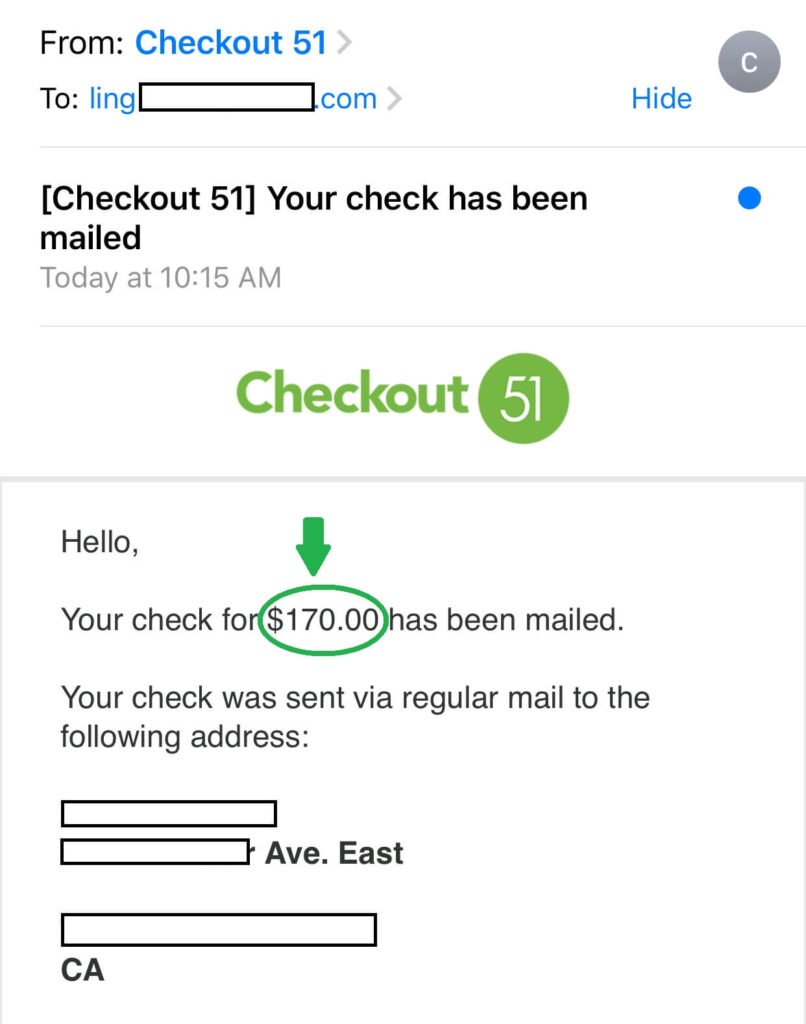 6. Get free money back from your groceries plus everyday shopping
Another free money resource I recommend using to earn cash back on your groceries is Ibotta.
In fact, Ibotta doesn't just allow you to earn money back from your groceries, it also gives you free money by making purchases from over 300 retailers like Walmart, Dollar Tree, Walgreens, Sam's Club, and more!
You get a FREE $10 just for signing up for Ibotta here today!
You'll even get $5 for every friend you refer to. If you can refer 10 friends, that's an instant $50 in cash plus the cash back you get from buying your everyday necessities like food, groceries, and home essentials! What better way to earn free cash?
Here are a few real-life testimonials from regular users of how Ibotta gives them cash:
"I've earned $254 with Ibotta just for buying groceries." – Heather
"I've earned over $200 and used it to take my kids on a road trip to the Oregon Coast. So fun!" – Jennifer
"I've earned over $1,700 in cash back with Ibotta. Most of that goes to fueling our vacations to warmer places!" – Leslie
"I use my Ibotta cash to buy presents for my family with PayPal or Amazon gift cards." — Tiara
7. Deliver food for fast cash today
Are you still thinking to yourself, "I need money now" or "I need to make money now"?
I know you desperately need the money NOW, so have you considered making extra money by delivering food with UberEats? It's totally FREE to join and you'll start earning money.
I've signed up for UberEats several months ago to earn some fast cash. Trust me, the process of signing up is very simple.
It will take less than 10 minutes to complete the UberEats application form here.
It literally took less than 24 hours for them to approve my application. Once you're approved, you can start delivering food in your area with your bike or scooter.
What I like about UberEats is you can choose your own schedule. You can deliver for a few hours in the mornings, nights or just the weekends – whenever you're free. Most importantly, whenever you need the money.
Again, if you need cash today, I recommend giving this a try!
8. Get money today from these "get paid to sites"
Get paid to sites is the rave today and many people are searching for them because they want to make quick money in one day.
I have to be honest here though. You won't earn thousands or even hundreds of dollars in a day with these "get paid to sites", but you can still make extra money in the next 24 hours or so when you take advantage of their sign-up bonuses and complete a few online activities.
I searched around the web to see which legitimate sites are offering sign-up bonuses when you join today.
Again, these are all free to sign up for and use. The more you sign up for, the more money and bonuses you may be able to earn.
Get $5 bonus from Swagbucks and earn up to $35 per survey TODAY
If you're going to join at least a few survey sites, I recommend joining Swagbucks Surveys here and get FREE $5 bonus just by signing up. It has one of the highest ratings on Trustpilot with a 4.3/5.
Get $1.50 bonus from Survey Junkie right NOW
When you create a FREE Survey Junkie account now, you'll instantly get $1.50 just for completing your profile in under a minute.
Creating a profile is important because that's how they find surveys that are suitable and the right fit for you. The more surveys they can match you with, the more you could earn.
Once your profile is complete, you can start earning money online by providing your opinion about the product and services you like or dislike through their survey questionnaires.
With Survey Junkie, you could earn up to $35 per survey today!
Get $5 in FREE money NOW from Inbox Dollars
InboxDollars is another online rewards program that's owned by the same parent company of Swagbucks, so they are definitely legitimate and safe to use.
Aside from getting paid to take surveys and rewarded for watching videos and TV, you also get to redeem free food and grocery store coupons!
Join InboxDollars (for the U.S.) here today and get a FREE $5 sign-on bonus now!
HINT: To get your $5 bonus, just remember to click on the 'verify' button in the e-mail from Inbox Dollars once you enter your e-mail address.
If you reside in Canada, then you'll want to sign up to DailyRewards here. This is the Canadian version of Inbox Dollars. Get a FREE $5 bonus when you join today!
9. Take surveys online for cash
For the full list, you can join the highest paid survey sites for cash today and get up to $50 cash for free when you sign up for all of them. You'll earn even more when you complete your profile and take surveys online.
Again, you won't get rich from this but it's definitely worth trying for some extra money. Plus, they're all free and safe to use, so why not?
10. Pick up free stuff and sell them for fast money
You've probably heard about many success stories of how people flip things online for a profit.
The problem is you don't have any money to invest so "buying low and selling high" won't work for you when you desperately need cash.
So, here's where you have to get a little more creative if you want to make money quick.
Have you ever considered hunting for FREE stuff from on sites like Craigslist, Letgo, or Carousell?
They all have free sections where people are desperately trying to get rid of their stuff!
Yeah, I'm not joking. Some people are begging you to take away their pile of clothes that are "like-new" condition because they have too much stuff and clutter gives them a headache. You may even come across brand new items with tags attached to them!
I'm not saying this is super easy to find, but there are a lot of opportunities for you! This is where you can make money fast if you are willing to go the extra mile.
11. Have a garage sale for fast money
Tying in with my last point, whether you're decluttering or finding free stuff to sell for a profit, you can always start by having a garage sale in person or online if you need money fast.
I prefer selling online through Craigslist, Letgo, Carousell or Etsy only because I feel it's easier for me, but you'll likely get cash faster by having a traditional garage sale.
I've personally made several thousands of dollars by flipping junk that people were begging me to take away from them.
That includes flipping free furniture for a profit, upcycling home décor pieces, selling clothes online, and flipping random finds like arts, handbags, mirrors, and small home appliances.
This is a perfect solution if you're looking for how to make quick money in one day.
Here is a quick example of how I made $150 with two small tables in less than a day by picking them up for free online and flipping it for fast cash:
BEFORE: picked up from someone for free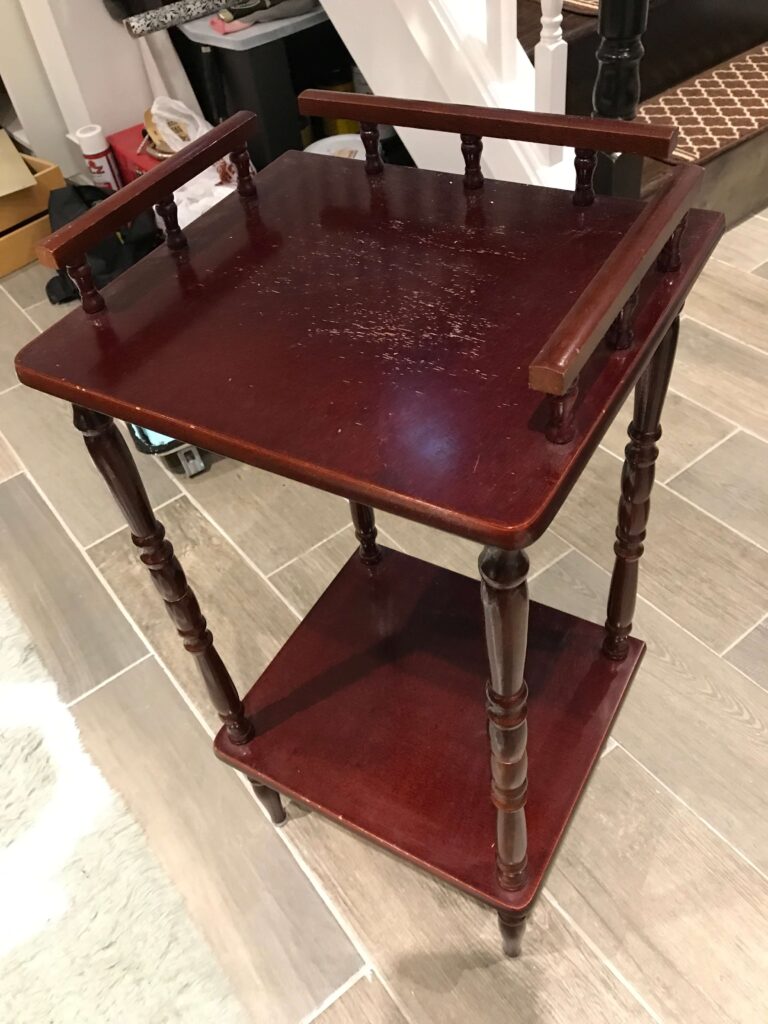 AFTER: sold 2 of these for $150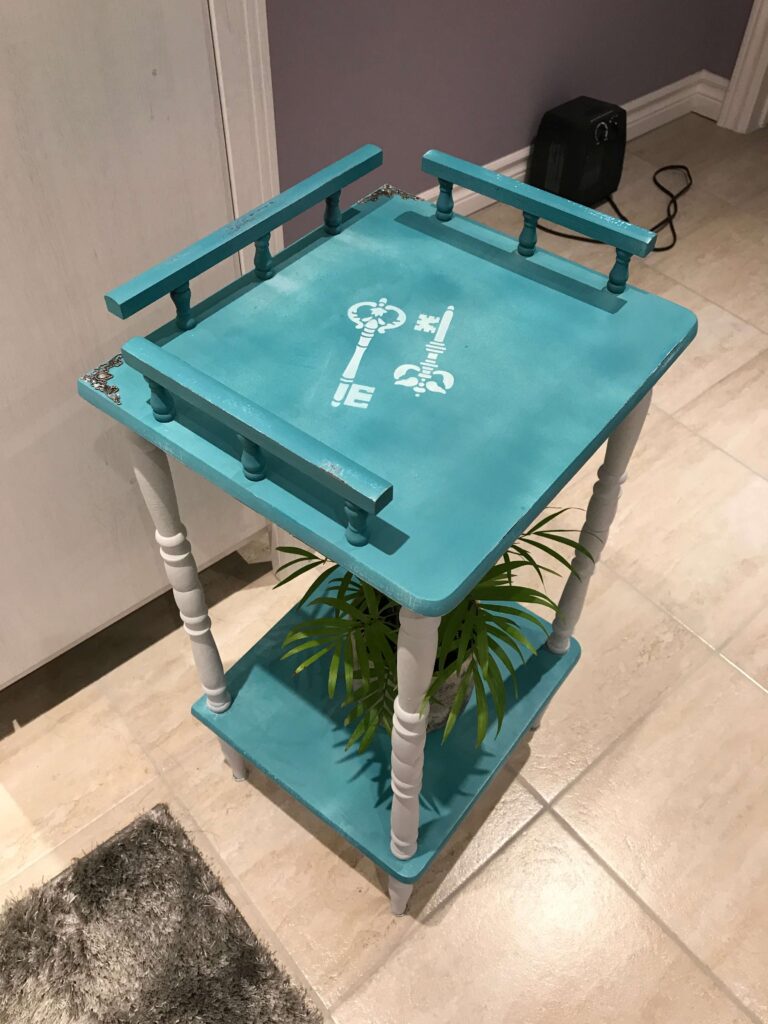 12. Look for unused gift cards and get money now
Every time I catch myself saying "Help! I need cash now", I would turn to my unused gift cards and turn them into cash.
I've collected gift cards from my family and friends over the years and I haven't used them because they aren't the stores I shop at.
If this sounds like you, consider selling your gift cards online on sites like Raise or Gift Card Granny for fast money.
13. Turn your coins or loose change into cash
According to a Bloomberg source, we toss away $62 million of loose change every year!
Whether you've collected a stash of coins in your piggy bank or have some lying on your couch, now is the time to convert those into bills for fast cash.
Many banks have discounted coin-counting and swapping services, but I still recommend heading to your local bank or credit union to see if they still offer these services today. They may also give you coin wrapping paper for free when you ask.
If you still can't find any coin-counting services at your local bank, then you may want to give Coinstar a try. There's no need to slowly count, sort, wrap, or roll up your coins with traditional methods. You can get cash now in just a few minutes when you visit one of their big green kiosks.
However, note that Coinstar charges a service fee of 11.9% when you turn your coins into bills. That means for every $100, you're incurring a fee of almost $12.
If you want to avoid these fees, Coinstar gives you the option to instantly trade your coins for gift cards like Amazon. Just be sure that the gift card actually adds value if you decide to go with this option.
14. Rent out your stuff for money
Just like renting out space on Airbnb, or renting a car on Turo, you can rent out your stuff on FatLama.
Take a look around your home and see what you can rent out for some cash.
You can rent out almost anything like cameras, drones, electronics, and musical instruments for extra money.
15. Return an unused item for instant cash
Look around your home. Do you have any items that you purchased in the past but did not open yet?
Retailers generally have a strict policy where they only allow an item to be returned up to 14 days. If you're lucky, you'll have 30 to 90 days.
However, places like Costco have a VERY generous return policy where you can return almost anything for a FULL refund without a receipt. Even after a year of purchasing the item!
What I'm about to tell you is a true story.
My father purchased a faucet and some brand new light fixtures from Costco (that he almost forgot about) and left them in the storage room for over 2 years!
One day, he needed money for some groceries so he returned the Costco items and got back over $300 in cash without a receipt and with no questions asked!
16. Get paid today using TaskRabbit
Do you find enjoyment in assembling furniture like bookcases and tables, installing shelves, mounting the TV onto the wall, or helping your friends move to their new apartment?
If so, you can become a Tasker with TaskRabbit and get paid for various types of gigs.
The average project to assemble a table or desk costs between $55 to $144 per job.
Helping someone mount their TV could help you earn an average rate of $60 to $129.
You could even help someone clean their bathroom or kitchen and get paid $65 to $140 for each job.
As a bonus, you may get tips from the person you're helping which is yours to keep 100%.
Not too shabby if you need money quick and fast today!
17. Ask a friend or family member for help
No one likes to ask people to lend them money, especially when it comes to family members and friends. You've heard many stories where relationships turned sour when money became a problem.
With that said, I do not recommend asking your friends or family members to lend you money if you don't have the intention of returning it back. By doing this, you could harm your relationships and make them lose trust in you.
So before you reach out to your close ones, be sure that you've tried all of the recommendations in this post.
It's okay to be honest about your situation and ask for help as long as you've exhausted all other options.
Asking for help from a family member or friend may be a better solution compared to payday loans or cash advances because you avoid the hefty interest rates and fees.
The fastest way to get money today (cash advances)
As I mentioned at the very beginning, borrowing money should be your absolute last resort because you don't want to put yourself in a vicious cycle of debt.
I don't like recommending payday loans or any cash advances. These are very short-term cash loans that would give you money now at an extremely high price tag. This may be keeping you poor and preventing you from saving money and building wealth.
I have to admit that payday loans and cash advances are very tempting because the approval is easy and fast. You also get cash instantly when you have bad credit or no credit! And sure, they may "solve" your money problems now but it's only a Band-Aid solution that can potentially snowball quickly to bigger problems.
Again, I highly encourage you to try all or most of the recommendations in this post before using cash advances or even taking out a personal loan at more reasonable rates from places like Credible.com which offer rates from 4.99% in just 2 minutes.
Need money now? How to make money today!
No matter what your situation is – no income, low income, mid-income, high income – everyone is always going to catch themselves saying "I need money now" at some point in time.
There are so many ways to make $1,000 or more without having to rely on personal loans or beg from friends and family members.
Whether you're an adult looking for $2,000 now, or a teenager looking for online jobs for teens that pay up to $20/hour, there are many real and legitimate ways to make money today.
Here is a list of ideas on how to make extra money for anyone when you desperately need cash now. And here is a list of creative ways to make $100 a day when you need money fast.