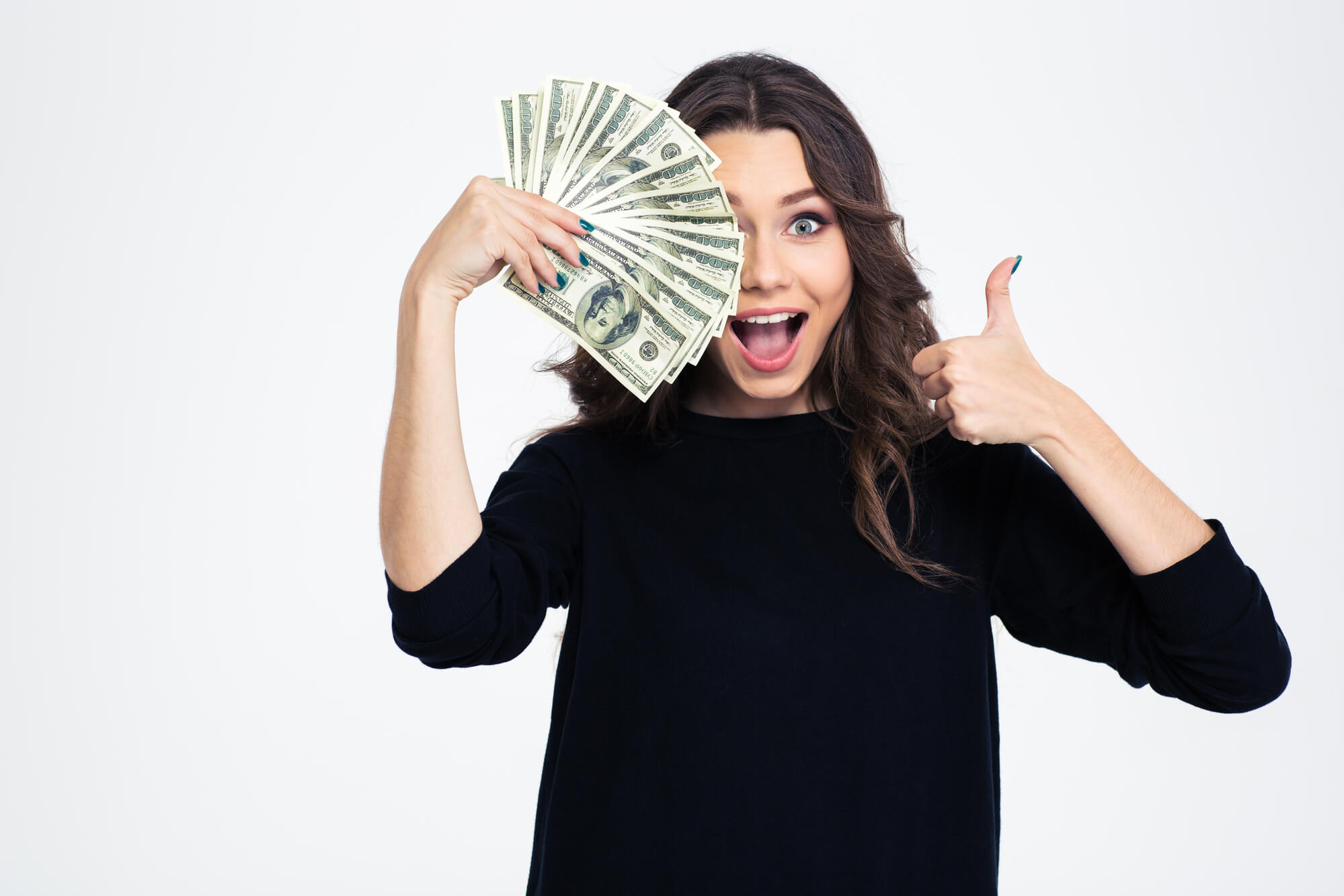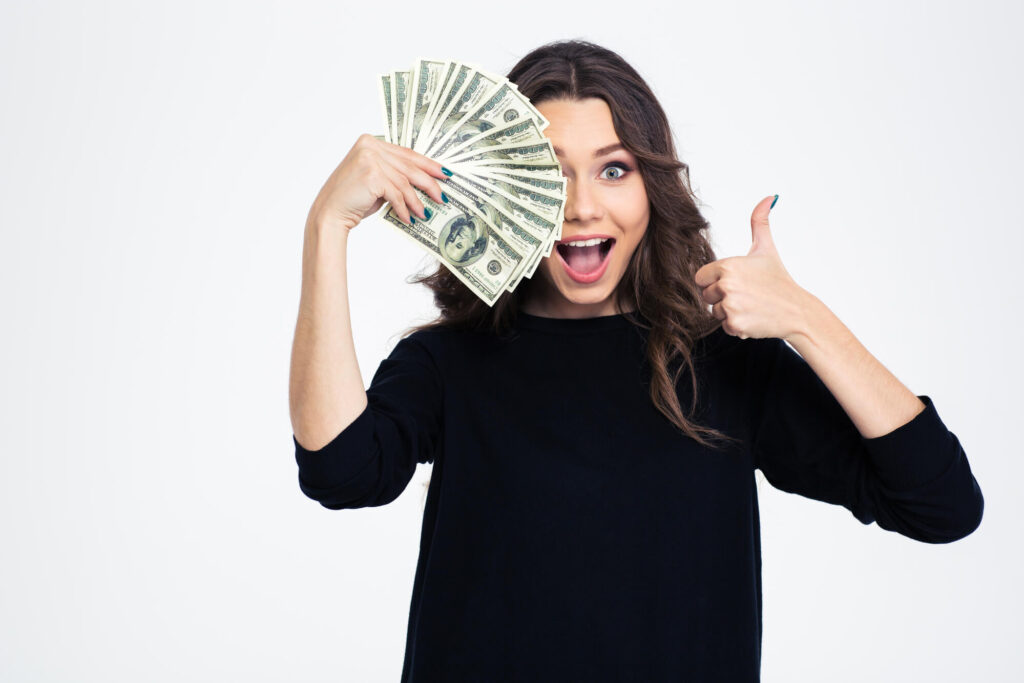 We will receive a commission if you make a purchase through our affiliate link at no extra cost to you. Please read our disclosure policy for more information.
Chances are you're a young teenager or student with no job.
Or maybe you're one of the few 3.5% of unemployed Americans due to a recent layoff.
If not, then you're probably a mom on leave or a retiree who wants to learn how to make money without a job from home or the best legit ways to make money online.
Either way, you're all here because you're looking for ways to make money with no job.
When I say "without a job" or "no job" I really mean the flexibility to earn an income without having a conventional 9-5 job.
While it's possible to make money without having an actual "real" job, you can't expect to earn money without putting in any work or effort.
The good news is that some of these creative ideas we've summed up for you in the list are what they call "side hustles" or "hobbies" that could help you earn extra income when you urgently need cash.
If you put enough effort into one to two of these side hustles or hobbies, you may be able to turn them into a full-time income.
By the way, if you're a young teen or student, then I recommend reading about how to make money as a teenager without a job here. We also have an article here on how to make extra money as a college student.
Before we dive into the list, let me tell you a quick story of how I make money from home without a real job.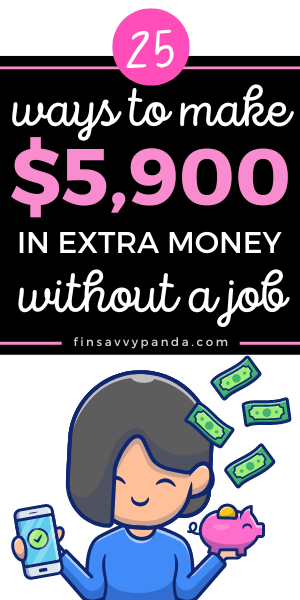 How to make money without a job
For many years, I've tried several side hustles to help me earn extra money without having to actually "go to work".
After experimenting with different ideas and having fun with them such as flipping furniture, creating home crafts, taking surveys, painting walls, and selling clothes online, I'd have to say that starting a blog online is my top recommendation if you are interested in learning how to make money from home.
In my first year of blogging, I was able to earn $5,000 per month in extra money on top of my day job as a beginner who started with NO experience. This totally blew my mind because I have zero tech knowledge and I honestly had no clue what I was doing, but it was really fun learning the ins and outs on how to make money with a blog as small as mine.
Here's proof that you can earn money with a blog online:

During my second year of blogging, I turned this little hobby of mine into a six-figure income – still a very small and personal blog by size. That has definitely changed my life forever!
There is no way that I wouldn't mention blogging here because it is personally and TRULY my favorite way to earn money from home! Each time I write on this blog to express myself and share my stories, it never feels like I'm working because I actually enjoy doing it. I'm thrilled to talk more about this opportunity below when you read my list of ways to make money.
Having that said, the key is to find something you truly enjoy doing because, at the end of the day, you won't enjoy any job or task that feels dreading.
Ways to Make Money Without Working!
Before reading on, I want to just clarify some things.
I've learned that many people are unrealistic when it comes to finding ways to make money. They often search for "easy" or "lazy" ways out in hopes of money falling from the sky while lying on the couch.
Seriously, how do you make money without doing anything? Even the most lucrative passive income ideas require work. Period.
I'll tell you that you CANNOT expect to earn money the "easy way" without working or putting in any effort.
However, it doesn't mean you can't combine the fun ideas in the list below and earn $3,000 or more a month. In fact, none of these will feel like a job if you choose something you actually enjoy doing. Like, does getting paid to sleep, or getting paid to watch your favorite movie shows pique your interest?
But let's start off with the more "relatively easier" or free ways to earn money online from home!
Remember, the more serious you are and the more effort you put in, the higher your chances of earning more money outside of your conventional nine-to-five job.
So, whether you're unemployed, a student, retiree, or stay-at-home-mom with no job, working part-time, or just someone who wants to earn extra money on the side, here are 20 legitimate ways to make money when you have no job.
More Non-Traditional Jobs and Ways To Earn Money:
1. Give your opinion on money
if you're seriously searching for how to get money without a job, then taking surveys may be the first and best option.
You can get paid for your opinion when you join these best survey sites for money – one of my top favorites is Swagbucks.
You won't become a millionaire or even earn over six-figures a year by taking surveys online. However, as a survey taker for many years, I have to say that it is a fun, safe and legitimate way to make money if you're looking for extra cash today.
So, taking surveys online didn't make me rich, but they did help me earn $50 to $100 a month depending on how active I was.
There are some very active survey takers who claim to earn as high as $500 a month but it all depends on your demographics, how honest you are, and how patient you are with answering each question.
The good thing is they're all free to join and once you start earning, you have the choice to cash out with PayPal money or redeem free gift cards to the big retailers and shops you usually purchase from like Amazon, Target, Walmart and more.
Below are is a quick list of survey sites I use and recommend. They all have very good to EXCELLENT ratings with Trustpilot reviews, so there's no need to search further since I've done all the research for you.
These are the only legitimate and established survey companies I trust that actually pay you cash and gift cards.
Earn with Swagbucks

The Swagbucks survey and cashback app has been in the business since the late 2000s and I've been a user for 10+ years. As a broke student back in the days, this resource was my top go-to for earning free gift cards online.
You can opt for PayPal money, but I usually select my rewards in gift cards because they offer a range of good selections to the stores I shop at on a regular basis. My husband and I both combined have already earned $9,000 with Swagbucks since becoming members.
You can start earning cash immediately when you sign up for Swagbucks today for FREE. Plus get a FREE $5 bonus just for signing up!
💡 PRO TIP: Once you've signed up, don't forget to verify your e-mail from Swagbucks in your inbox to claim your $5 bonus and you can start earning money online immediately.
Make money online with Survey Junkie

Trust me when I say Survey Junkie is one of the most popular and trustworthy sites when it comes to earning money online with just surveys.
I've been using Survey Junkie for 2 years to earn extra money so I could spend on movies or dining at my favorite restaurants with my friends. I've been able to earn as high as $58 a month using this resource.
👉 Join Survey Junkie right here and you can start earning today. Again, like all other survey sites, it's free to sign up for and use!
Earn PayPal money today with ACOP

American Consumer Opinion® also known as ACOP for short, is a legitimate survey site that rewards you with points each time you take a survey.
Your points are then converted to real money using PayPal or Hyperwallet.
From my user experience, ACOP asks questions like what you do for a living, what is your work environment like, and what you like or dislike about a certain job.
The more honest you are with your answers, the better they can match you with longer and better surveys. That should provide you with higher earning opportunities going forward for each survey you take.
American Consumer Opinion's roots are dated as far back as 1986. They have over 6 million members worldwide who get paid to participate in surveys and research projects. To date, they have paid out $30 million in rewards to members worldwide!
👉 You can join American Consumer Opinion here.
✔️ If you're looking for some really good survey sites that pay, I have a post on how you can make money online with surveys. You can learn more about these best survey sites for PayPal money, and add it to your additional reading.
2. Deliver Food Online using DoorDash
If you can grab a Big Mac from McDonald's, you're ready to deliver food with DoorDash.
The cool thing about delivering food with DoorDash is you get to choose when you work, so it doesn't feel like a job at all. Just think of it as you're cruising around your neighborhood or town while listening to music in your car.
Are you an early riser? You can deliver breakfast or coffee and make someone's morning a bit brighter.
Whether you like mornings or nights, this job works for you. You get to call the shots on when you work.
I'm a Dasher myself, so you can check out how I quickly made over $1,000 in 11 days just by doing this as a side hustle. It honestly didn't even feel like a "real" job but hey it still makes money!
Getting started is super easy and you can start earning money fast when you're short on cash.
Want to make money without any initial investment? Then, sign up for DoorDash here and potentially earn $100 or more today or over the weekend. No interview required. Just a quick background check!

I recommend doing this primarily on Fridays or weekends, as those are the optimal times to maximize your earnings. This is what I do for fun after finishing my dinner by 6:00 P.M. to optimize my earnings on DoorDash!

The best part is you could make money with no job and experience with this hustle!
3. Start a blog and make money
You can indeed make money online with no experience – it's how we all get started in the first place!
My top recommendation to earn money from home without a real job is to start a profitable and successful blog because it can be a lucrative way to make $50, $100, $300, or even $1,000 dollars a day.
Gosh, it's crazy to know that there are bloggers who make over $1,000,000 a year with their blogs!
You can make money with your blog in many ways such as displaying ads on your site, using affiliate marketing, sponsorships, creating your own products, selling your services online, and much more.
I want to point out that starting a blog isn't as easy as how most successful bloggers make it look or sound (there's like this illusion of it happening overnight), but as someone who's been through it, I can tell you for a fact that it is VERY possible to earn a good amount of money without having a real job.
Here is a screenshot of one of my earnings just from displaying ads on my website when I was still a beginner: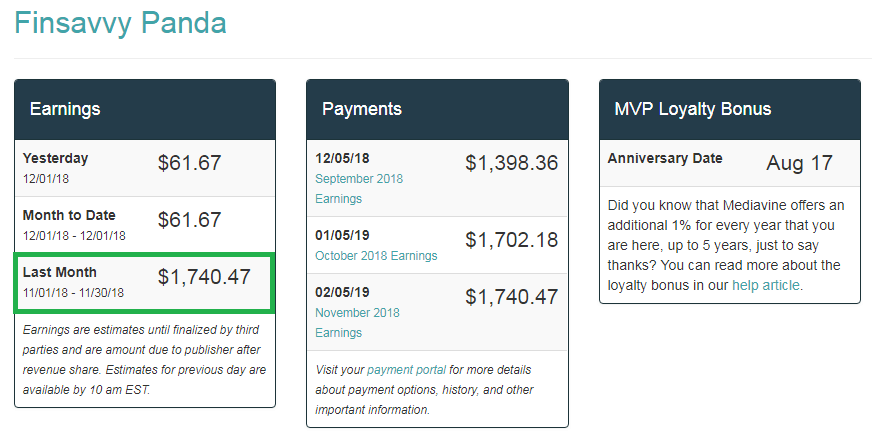 Once I figured out how to turn this into a full-time income source, I started a second anonymous blog focused on lifestyle.
With this newer blog, I earned an extra $90,359.98 outside of my full-time job. It definitely feels like I'm making money without having a job!


Your success will be determined by how interested and serious you are along with the effort you put in. Though it's still work, it still feels like I'm making money without working because I genuinely enjoy blogging.
When I started this blog as a beginner, I honestly didn't expect much because I was a little skeptical.
I was more interested in the learning part and was curious to see whether I could earn an extra $100 to $500 a month on the side.
As the months went by, I eventually learned how to make money and surprised myself by consistently earning over $10,000 per month just by placing ads on my blog and using affiliate marketing. I don't even sell my own products nor do any sponsored posts.
I also created this FREE 7-day e-mail course here where I share my experience and teach beginners how to start a profitable blog from scratch. You can sign up NOW and learn more about how you can make money from home with a blog!
Again, I had absolutely zero experience making money online with no tech skills. I'm not smart in any way and I don't even consider myself a good writer at all. But as I learned more about blogging, I started to see more and more results once I began to realize its true potential.
If you enjoy a talking about certain topic and are passionate about sharing your ideas with the world, then you can get started with a cheap hosting plan, domain name, and ideas on how to promote your content to gain traffic and readership.
Apart from pursuing a topic you're passionate about, another benefit of blogging is the potential to sell your blog in the future when you're ready to move on. Because, you know, sometimes the substantial offer from a buyer becomes irresistible, especially when your readership and page views increase.
If you sell your blog, you can receive several years' worth of profit in one lump sum.
4. Create Digital Products From Home
Another great way to make money from home without a job is to create digital products and sell them online.
It's possible to earn without experience your first $20, $50, $100, $300, or even $500 a day from home!
Take, for example, this screenshot that illustrates how I earned $362.50 in a day from selling digital products on my blog.


Here's another example of how I earned over $1,000 in a single day! Yeah, it's crazy to see $1,936 in earnings in a day just by selling digital products from home!


When I first started my blog and made money through display advertising and affiliate marketing, I wanted to diversify my online income.
So what did I do?
I created a few digital products for my readers to help them overcome their struggles. For some, it was about building wealth or increasing income through blogging.
By interacting with my readers, I discovered their desire for products that could assist them in building wealth or starting a blog. Consequently, I created products like The Power Up Budget Binder, which aimed to help them save their first $100,000.
Another product I developed was The Treasure Map To Blogging Success in 30 Days, which was designed to guide beginners in starting a profitable blog and increasing their income.
As I gained more experience in blogging and making money online, my readers expressed their interest in a traffic guide that would teach them how to skyrocket their Pinterest traffic. Thus, The Golden Compass to Pinterest Traffic and my Pin Savvy Pinterest Templates were born!
You can see that selling digital products on your blog allows you to leverage your expertise and reach a global audience.
Examples of other digital products not related to money, finance, or blogging include fitness e-books, cooking recipe collections, hair care courses, graphic design templates, travel photography presets, language learning guides, social media marketing eBooks, and meditation audio tracks.
The key is finding what you are passionate about and creating that product to make a great impact on your readers, and I can tell you for a fact that doing this definitely does not feel like a job!
5. Get Paid To Eat
Whoa, get paid to eat?
Oh yeah, that definitely doesn't really count as a job, right?
Foodies, here's the good news: you can make money just by indulging in your favorite foods.
What's the catch?
There's always a catch – but it's not a bad thing.
You would need to write reviews and share your own experiences at the restaurants you've tried.
Doesn't it feel more like a hobby than a job?
You can achieve this by starting your own food blog or restaurant review platform.
Alternatively, you could also create a YouTube channel and document your food journey. It's similar to those who travel the world and capture their experiences, including the restaurants they visit.
You can check out my full guide on how you can get paid to eat.
6. Get Paid To Watch Netflix
Get paid to eat, and now, get paid to watch Netflix?
It sounds like a dream come true for many entertainment enthusiasts.
While it may seem too good to be true, there are legitimate opportunities to earn money while enjoying your favorite TV shows and movies.
Some companies hire individuals as paid reviewers to watch and analyze content, providing feedback and opinions.
Not only that, but platforms like Swagbucks or InboxDollars offer rewards for watching specific shows or completing surveys related to streaming services. While it may not be a full-time job, it's a fun and rewarding way to earn some extra cash doing what you love – indulging in quality entertainment.
Now, if you asked me, I would totally start a blog or YouTube channel and write reviews on all the shows and movies I've watched. From trending series like "Stranger Things" and "The Crown" to blockbuster films like "Avengers: Endgame" and "Black Widow," sharing my thoughts and opinions on popular streams would be a thrilling and engaging venture.
By doing that, you could earn money from display advertising, affiliate marketing, and sponsorships. Nothing from this list feels like I'm working at a job!
7. Social Media Management
I love this one because my 100,000+ monthly readers love my post about how to make money with social media like Pinterest.
You should definitely check it out because I talk about my personal experience with Pinterest and how I use it to make money online, which to me, does not feel like a job at all!
From Facebook and Pinterest to Instagram and TikTok, many businesses need help managing their social media accounts.
It's possible to make money from home (without it feeling like a job) by offering your services to create content, schedule posts, engage with followers, and analyze metrics to help businesses grow their online presence.
If you're a social media butterfly, then this is something you may want to consider.
8. Woodworking
I remember the thrill of refurbishing old wood furniture, bringing new life to forgotten treasures. Each piece held a unique story, waiting to be uncovered. The scent of sawdust filled the air as I sanded away years of wear, revealing the beautiful grain beneath.
With precision, I applied rich stains, allowing the wood to regain its warmth and character. The final touch was the careful application of a protective finish, ensuring its durability for years to come. It was a labor of love, transforming discarded pieces into cherished heirlooms, and the satisfaction of witnessing the stunning transformation was immeasurable. The best part was I earned anywhere from $500 to $1,000 a month doing this purely as a hobby – nothing about this felt like work at all!
As you can see, woodworking can be an amazing way to make money from home without feeling like a job.
Crafting unique wooden creations allows for artistic expression and the joy of working with your hands. Whether it's crafting custom furniture, intricate carvings, or personalized home decor, the process becomes a fulfilling and enjoyable pursuit.
Turning your passion into a business allows you to create meaningful pieces while maintaining the freedom and satisfaction of doing what you love on your own terms. If you want to get crafty with your hands dirty, then check out my guide on how you can make money from home by woodworking.
9. Watch videos online and earn money
Established companies want to pay everyday consumers like you to watch short snippets of their content.
You know those short video clips of movie trailers or new products you watch on your television or YouTube.
I mentioned earlier that websites like Swagbucks Surveys will pay you to watch these types of videos online. Similar to taking surveys, you won't get rich but you could up to $500 each month when you are active and consistently engaging with these simple online activities.
In addition to earning extra money with Swagbucks, I recommend signing up for InboxDollars because you'll earn some money from watching their videos too! They are essentially owned by the same parent company of Swagbucks and are just as reliable and trustworthy.
These companies have already paid out over $300 million to their members to date!
Don't miss out on your $5 bonus! Once you've signed up here, don't forget to verify your e-mail from InboxDollars so you can claim your FREE $5 and start earning money immediately.
10. Make money using Pinterest
The thought may sound crazy, but there are a few creative ways to make money online using the Pinterest app. I recommend reading this post on how you can monetize with Pinterest.
I seriously didn't know that this was possible until I experimented with the platform in 2018 – it is how I came to earning my first check online!
To give you some ideas, you could earn an income from home by becoming a Pinterest virtual assistant and pin for money, starting a blog or YouTube channel and use the platform to drive massive traffic, selling your crafts on Pinterest, and much more!
By implementing the right strategies and consistently putting in the effort, you could make $100 a day on Pinterest.
Although I earned my first $1,000 and didn't know what the heck I was doing when I was still a beginner just a couple years ago, I'm not going to lie…
It wasn't easy and the results didn't happen overnight, but in my humble opinion, it's absolutely doable for you to make 100 dollars a day as long as you are open and willing to learn and try new things.
11. Make money online with Google
Before I dived into learning how to use Pinterest to make money, I was looking into ways to make money using Google.
This is a screenshot of my first check from Google when I was learning how to make money online:

There are several ways to earn money online from home with Google – one of the many ways to make money without a job. You can learn more about this topic by reading my post.
12. Make money from home with YouTube
Similar to learning how to make money with a blog, you can learn how to earn an income online with YouTube.
You hear so many people make $100 a day or more with so many side gigs and creating their own YouTube channel is just one of them.
From tasty recipes to travels and eats, it's possible to make money with YouTube when you give what your audience wants by providing helpful content that solves a problem.
Like blogging in some ways, you can make money on your channel by displaying ads, working with sponsorships, using affiliate marketing, and creating your own products.
13. Make money by selling your stuff
They always say one man's junk is another man's treasure.
If you've got a lot of junk that's unused lying around at home, then I recommend selling them for some quick cash.
The good news is there are so many creative ways to make money when you have no job and need money today.
For example, I've done and sold many used and unopened items around and was able to make extra money from home.
Surprisingly, there were many times where I made between $50 to $300 a day just from selling my junk. In total, I made thousands of dollars just by hosting a garage sale or selling things online.
Here is a list of items you could sell for extra money fast:
Clothing, scarves, shoes, and jewelry in good condition
Handbags, backpacks, luggage, fanny packs, etc.
Furniture like chairs, tables, desks, bed frames, and cabinets
Lightly used light fixtures, lamps, and pendants
Older television, game consoles, and speakers
Used laptops, smartphones, and tablets
Working appliances like ranges, range hoods, fridge, laundry machine, etc.
If you plan to sell online, you can get started by listing your things on platforms like OfferUp, Decluttr, and eBay.
14. Deliver groceries with Instacart
If you want to add an additional side income for some extra cash, you can also check out a company called Instacart.
Similar but different from UberEats, this is a company that pays you to help pick up customer orders from the grocery store.
How it works is shoppers (i.e. you) use the Instacart app and you'll receive a shopping list of items from customers before picking up the order.
According to the company, you could earn as high as $25 an hour.
But I read an article from HuffPost and the author wrote "during busy shifts, shoppers can earn $20 or more an hour depending on tips. When shifts aren't busy, several employees said their minimum hourly base pay was $10, and that their typical hourly pay usually hovered around that figure."
Based on what I found, there seem to be some mixed reviews, so I recommend you learn more about the program here before you sign up and commit to it. This side hustle has worked well for some people and they said it is good for the extra income.
15. Get paid to shop online
Here's how to make money without working or doing anything – other than shop and purchase the things you normally buy.
I really love using the Rakuten cashback website on a daily basis to earn money back on all my purchases.
After reading many honest reviews on Rakuten (formally called Ebates), I thought it would be crazy if I didn't take advantage of it.
I've literally earned thousands of dollars in FREE money without any effort since becoming a member.
It's free to use, so what's not to love?
How it works is you can earn up to 40% cashback on the things you buy online. On a normal day, you'll earn between 3% to 6% cashback realistically.
However, don't overlook the special seasons or promotions because you could earn as high as 15% to 20% cashback – this is a huge deal if you were already going to purchase something major.
Big retailers that Rakuten works with include Amazon, Macy's, Nike, Target, Walmart, Kohl's and more. Rakuten earns a commission each time you use their platform to make purchases from these established companies.
What's in it for you is that Rakuten shares their commission with you so that you get a slice of the pie – it's a win for everyone!
The great thing is you could stack up your Rakuten cashback earnings with store discounts, coupons, credit card rewards, and other saving resources to score the best deal.
👉 You can create a FREE Rakuten account today and get a FREE $10 bonus after spending at least $25 on almost any online purchase.
16. Become a proofreader
Does it irk you when you see grammar and spelling mistakes?
Perhaps you caught a few in this article already…
Oops.
Well, the good news is that businesses are hiring professional proofreaders who have the eyes of an eagle to review their content before publishing.
You could make up to $3,000 per month working from home proofreading errors. Just like any other side hustles I mention in this post, proofreading offers flexibility and you can work from home as long as you have a computer and access to a good internet connection.
If you're interested in becoming a proofreader, you can do a simple search online through websites like Indeed.com and FlexJobs.com.
17. Offer handyman services for side income
If you want to make money without a real job, you can sign up for Handy and become a pro.
Handy is not an employer. Instead, this leading online platform connects people who are looking for household services with high quality and pre-screened independent service professionals.
When you become a pro with Handy, you can make money by cleaning homes and offering handyman services. There is a wide range of opportunities for you so I recommend checking it out.
The work is very flexible and you can choose when you want to work. Your pay is made in direct deposits to your bank as soon as your job is complete.
If you decide that this is something you enjoy doing, you could potentially turn this into a full-time income that makes over $100 a day.
18. Make money from home by babysitting
If you have experience with babysitting at home or caring for the elderly, you can search for those who are on the hunt for babysitters like you within your community via Care.com.
How it works is Care.com provides an online forum for families and caregivers such as babysitting services to connect with each other, arrange care, and share caregiver advice.
Once you've created a profile, you can search for the type of care you want to provide along with your desired location.
Aside from caring for kids, the elderly, and those in need of help, they also have pet sitting services available.
All services include household help, pet care, tutoring, senior care, and special needs care.
19. Walk dogs as a side hustle
Similar to babysitting, you can make extra money by providing care for pets.
You can start by signing up for Rover as a dog sitter and you'll be connected with pet owners in your local area who are looking to pay someone to pet sit or walk their dogs.
Rover services include:
Dog boarding – Provide dog or cat care services overnight at your home and earn up to 2x more.
Dog walking – pick up dogs and walk them according to your schedule.
Doggy daycare – If you're already working from home, then you could also earn while caring for dogs at your place.
According to Rover.com, you can withdraw your payments two days after you have completed the job.
20. Become an Uber or Lyft driver
Hey, you just might be that dude who already owns a car and enjoys cruising around the city. I have to admit it's something I like doing whenever I need to go outside for some fresh air.
If cruising is your thing and you have some time to spare and urgently need some cash, then you can potentially make money by driving people to their desired destination.
Consider doing the research before committing to this type of side hustle. Make sure you work out the cost of your vehicle and gas when you're using it as an asset to make money.
Just to give you my two cents, in case you think I didn't mention it to you, it's also smart to plan your trips and be aware of the amount of distance you travel in your car. By planning ahead, you can increase your chances of earning more.
You can learn more by visiting Lyft or Uber.
21. Make money by renting your car
As mentioned in the point above, you could make money with your car by driving people around.
But did you know you could also use it your advantage by renting it?
Yes, you can potentially rent it for up to $100 a day with Turo depending on the type of car you own.
Turo is like the Airbnb of car rentals and you could make a reasonable amount of extra money each month.
A source from Ridester writes that pricing is set by car owners and dependent on the car you want to rent. For a truly premium ride like a Ferrari, it may be hundreds of dollars per day to rent, but for more economical drives, you might find something nice for $20 to $30 a day.
I read from an article online that a Tesla Model S rents for about $100 a day so you could almost think of it as getting paid to drive a Tesla if you don't mind lending it out on days your car is available. This extra income could help you each month in financing your car, along with paying for gas and insurance.
If you want to learn more about liability or damage, you can read more about Turo's policy on insurance coverage via their website.
22. Become an online virtual assistant
Administrative tasks, along with some organizational skills, just may be your best friends. I can probably assume you are an organized person who is great with people and excels at administrative tasks, am I right?
Well, then the good news is that you can make money from home by becoming someone's virtual assistant (VA).
I personally hire virtual assistants for my online business, and what they enjoy about this remote role is the flexibility it offers.
A virtual assistant works online to help other content creators, bloggers, and other forms of businesses.
For example, they offer many services such as helping companies and websites manage their social media accounts like Facebook, Instagram, and Pinterest.
Another typical role of an online virtual assistant also includes answering e-mails, dealing with customer service, and other administrative tasks.
Such skills require the VA to have excellent time-management and problem-solving skills.
23. Make money using Airbnb
I am a landlord so I have some experience renting units to tenants. Another similar hustle or business idea is Airbnb.
Just like being a landlord for residential homes, you can rake in a decent amount of $100 a day (or even more) when you decide to put that spare space you have on Airbnb.
My friends are Airbnb hosts and despite the grind with this type of business, the returns can prove profitable. Every time we have conversations about Airbnb, they always tell me that there are budget-conscious travelers who prefer booking with Airbnb because prices for a stay are generally more affordable than the conventional four to five-star hotels. Depending on your city and where your unit is located, it's possible to make $50 to $100 in a day per stay.
If you want to make more and become a successful Airbnb host, you must offer a clean and cozy place for your guests. You'll also need to consider the proximity of the top places to visit around your city.
24. Make money by taking on small tasks
People are busy to the point where they don't have time to do small tasks or chores.
That includes things like mounting a new TV onto the wall, picking up groceries, assembling furniture from Ikea, and mowing the lawns.
If you've got time on your hands and you enjoy these chores at home, then you can consider earning some side cash with these tasks.
You can check out TaskRabbit to find a wide range of odd gigs where people are asking for help with their simple chores.
There are other websites like Fiverr or Amazon Mechanical Turk where you can take on a couple of odd jobs for money.
25. Flip for a profit
Flea market experts, Melissa and Rob, can show you exactly how they earn a six-figure income with their flipping business.
They've turned a lot of old and unwanted items into treasure that customers want and are willing to pay for.
If you're interested in finding antiques or thrift shopping for a profit, then you'll be excited to hear more about Rob and Melissa's story here. It's amazing how they earn over $100,000 per year with these flipping strategies!
26. Sell your photos online
If you love photography or you just enjoy taking photos of nice scenery as a hobby, then you can consider selling your masterpieces online.
How does it work?
Here's a long story short.
You would upload your photo on the platform and if users like your photo enough, they may purchase it by downloading it.
Your goal is to have many people who will love your work so that it gets downloaded multiple times – enough so that you earn a decent income from it.
You'll earn a percentage of each download and this may be a good form of passive income if you can get many interested buyers.
Websites like Shutterstock or iStockphoto allow you to monetize your photos and you can learn more by going to the page.
FAQs about how to make money fast without a job
1. How can I make money fast without working?
There are so many legitimate ways to make money without following traditional employment, as I already discussed in this article.
I'll go through it briefly again in case you missed it.
One of my favorite ways to make money during my spare time is looking for things I no longer need or use at home, which makes this list of profitable items to sell a great starter especially if you like selling on platforms like eBay or Craigslist.
Another favorite method of mine is investing. However, this requires an initial sum of money, which means you might need savings from your typical 9-5 job or any form of sweat equity to invest in financial markets. Despite the risks of investing (but honestly, what doesn't carry risks?), it can yield impressive long-term returns.
You could also make use of the sharing economy by renting out a room on Airbnb, or your car on Turo. Participating in online surveys or signing up for affiliate marketing programs are other options I recommend trying.
Lastly, if you're creatively inclined, consider monetizing your skills by selling handmade crafts on Etsy or self-publishing a book. Keep in mind, while these methods bypass conventional employment, they still require time, effort, and sometimes, an initial investment.
2. How to get out of a 9 to 5 job?
I know escaping the 9-5 grind isn't a walk in the park, but from personal experience, I can confirm it's possible, even if it feels like you're trying to exit a maze blindfolded.
The first step involves diversifying your income streams. It's like building a financial Swiss Army knife; freelancing, creating online businesses, or generating passive income through stock market investing can be game-changers. Simultaneously, it's crucial to build an emergency fund that can cover at least six months' worth of expenses because, let's face it, unexpected bills are the only sure thing in life.
Consider pumping up your skill set to broaden your career prospects or even start your own business. Think of it as leveling up in a video game, but the game is your life. And networking? Don't underestimate it. It's like a surprise party where you could meet your future boss or business partner.
Remember, make this transition gradually, like weaning off caffeine – go cold turkey and the headaches will come. Ensure your new income source can sustain you before waving goodbye to your 9-5.
For the 'do's and 'don'ts' and 'how's and 'why's' of quitting your 9-5 job (even when it feels like your paycheck is the only thing keeping your fridge stocked), check out my detailed separate post about how to quit the job you hate.
3. How can I make easy money in hours?
If you're looking to make money within a matter of hours, there are several rapid methods to consider. For instance, you could sell unwanted items online, participate in paid online surveys, or even deliver food through services like DoorDash.
Specifically, DoorDash, an on-demand food delivery service, allows you to start earning money rather quickly. I can attest to this from personal experience; it's one of the fastest ways to make money in just a few hours, especially when you're in desperate need of cash. I have detailed my experience of how I quickly made an easy $150 in a day's worth of dashing in a separate post – another bonus is that approval usually comes within 24 hours, no interview required. So, you can feasibly start earning as soon as today.
One of the standout benefits of DoorDash is its flexibility – you choose your own working hours.
Wrap up on how to make money without a job
Aside from this list, there are so many ways to make money without a job.
It may sound or look easy because you have the freedom to work wherever and whenever you want. You have no boss to tell you what to do – sounds amazing, right?
Well, it depends.
The reality is that there's still work involved. How much you earn and how successful you become depends on the effort you put in along with how motivated you are. The only person who can help or motivate you is yourself and that's the hardest part.
I have to be honest and say that making money (without going to work) on your own terms isn't easy. But at the same time, it's not entirely hard as long as you're willing to put in the work and effort in achieving your goal.
As I said at the beginning, the key is to find a side hustle or job you actually enjoy.
For example, I bet you hear many success stories of how people started a dropshipping business or a YouTube channel and made over a million dollars in a year.
The truth is those people were very motivated and had a strong interest in learning more about the business idea. Let's not forget, it takes time to implement what you learn too.
Overall, things work differently for everyone, and we all enjoy different ways to make money, so the best way to find out is to try and test them out.
Do you have any thoughts or comments on how to make money without a job?
Related articles on how to make money with no job