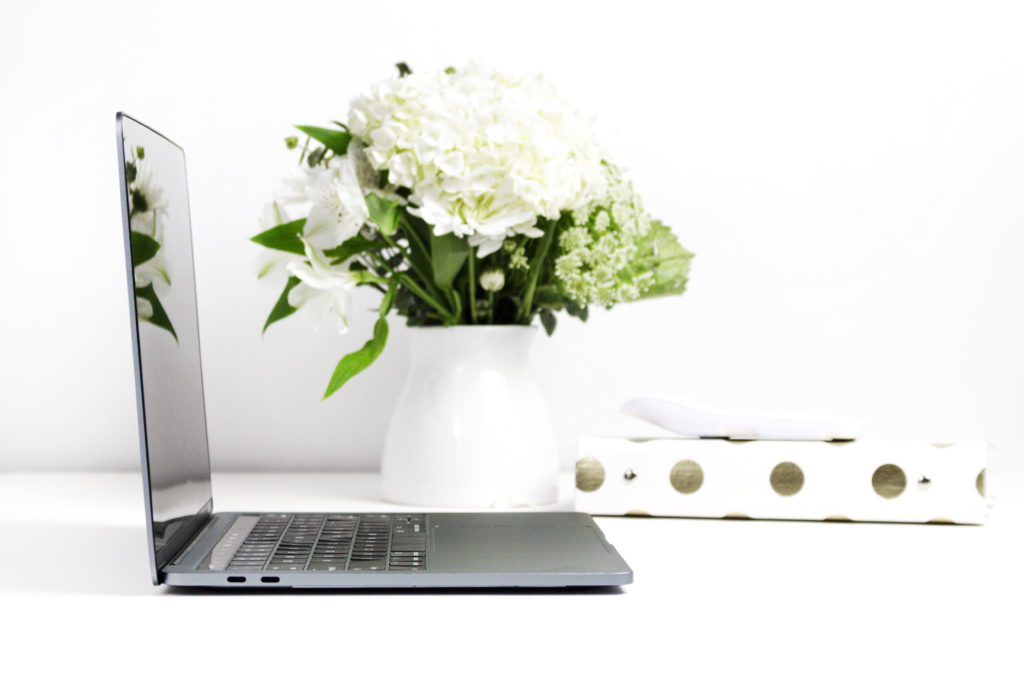 We will receive a commission if you make a purchase through our affiliate link at no extra cost to you. Please read our disclosure policy for more information.
Legitimate Work From Home Jobs Hiring Now
Are you one of those people looking for real jobs online?
Work from home jobs (and online jobs) is a dream come true. This is especially true for those who are dissatisfied with their jobs or moms who are looking to make money from home while caring for the kids.
Just imagine yourself working wherever and whenever you want!
Isn't it amazing to know that you could work from home without a boss or anyone telling you what to do? At least that's how I feel. 😩
Today, work from home jobs have gained popularity amongst millennials due to the benefits it provides.
Do you want to earn extra money from home today?
👉 During my spare time, I like to pull out my phone to earn side money with Survey Junkie from home. You can actually earn up to $35 per survey just for giving them your opinion about a product or service!
It's absolutely free to use and only requires your e-mail address to become an online survey taker. The beauty is you can answer survey questions anywhere including the comfort of your home.
The benefits of online jobs and working from home
According to this article, there are many benefits of online jobs and working from home such as the following:
– You can have your office located anywhere (the beaches or Starbucks café, anyone?).
– You'll save money by cutting your transportation costs.
– You are the boss, Boss!
– You will learn more and become independent (that's exactly how I felt when I started this blog).
– You are more productive and focused.
Due to these benefits, many people look for work from home opportunities so that they could ditch the 9-5 grind, run errands during the day, spend more time with their families, or pick up a fun hobby that makes money. In one short sentence, we look for work from home jobs so that we can have the freedom to do whatever the heck we want!
Seriously, life is short and I cannot imagine clocking in and out of a 9-5 for the rest of my life. Here's how the math looks assuming you have another 35 years until retirement:
| | |
| --- | --- |
| Average work hours per week | 40 |
| Work hours per year | 2,080 |
| 35 years of the 9-5 grind | 72,800 |
With that said, work from home jobs gives a lot of flexible options for stay-at-home moms (or dads), teenagers, college students, and adults looking for ways to make extra money, or those who want to say bye to the traditional 9-5.
Work From Home Jobs for Moms
Before we dive in, I want to mention that these online jobs from home are perfect for moms who want to stay home with the kids.
Most of these work from home jobs are also perfect for introverts who like working alone.
However, these are not only limited to stay-at-home moms. These work from home opportunities are also great for those who are looking to earn extra money on the side or looking to quit their 9-5 one day.
Below is a list of work from home jobs that may appeal to you. If you want to find out which jobs may be the right fit for you, I recommend doing this personality test. This test helped me discovered which type of jobs or side hustle would be well-suited for me (and that's why I started this profitable blog as well as flipping furniture for extra money).
PRO TIP: Be 100% honest and truthful when you answer the questions on the personality test. Do it 5 to 10 times if you really need to! I personally did it over 15 times because I was serious about searching for answers about myself.
Without further ado, here's how you can make a part-time (and eventually a full-time) income with one or a combination of these work from home opportunities!
More Work From Home and Online Jobs To Explore:
This post is long to ensure you get valuable info! Don't forget to pin it for later!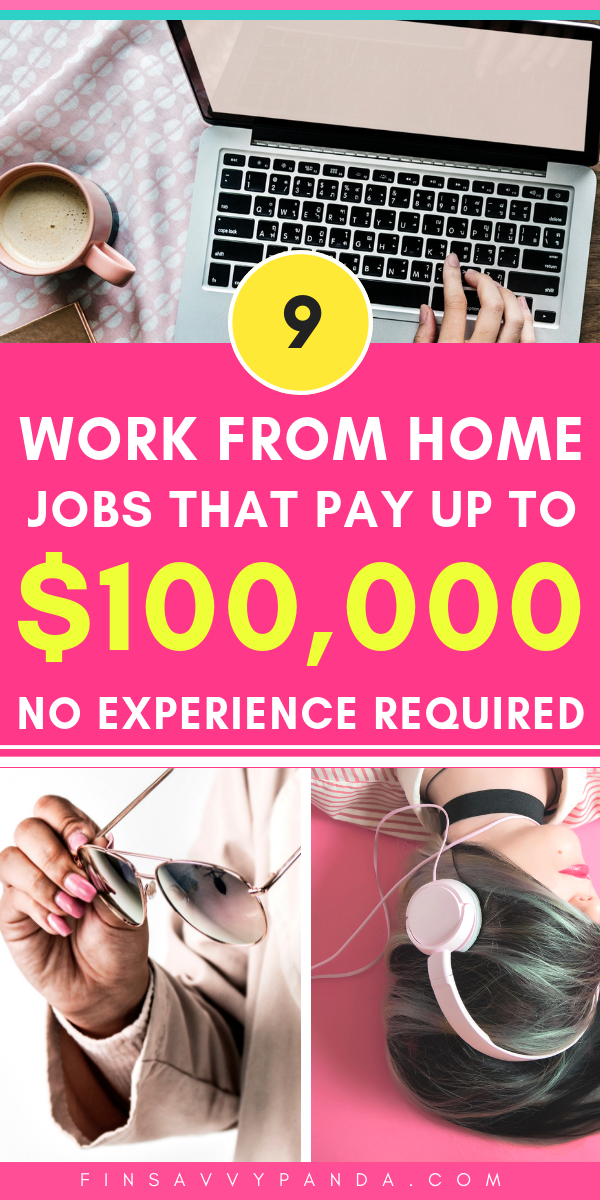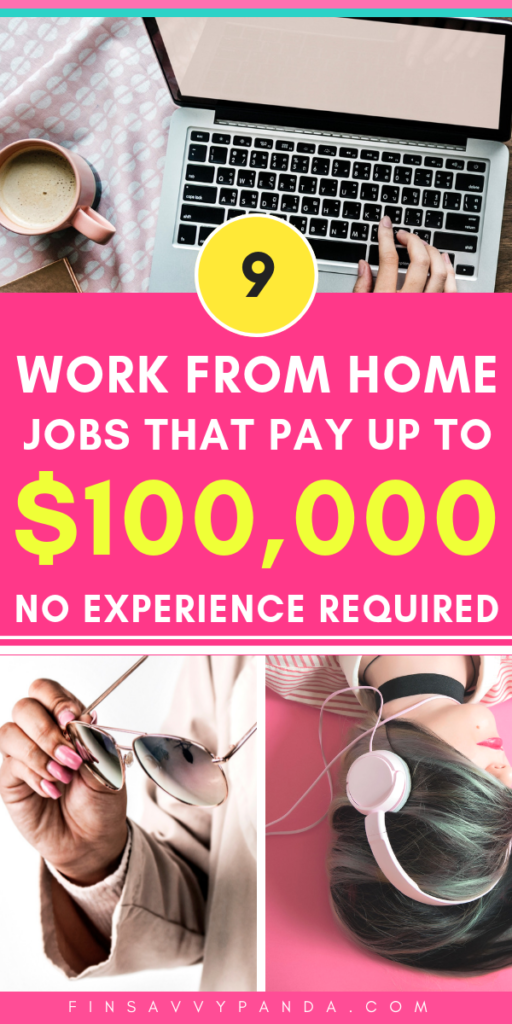 Best Work From Home Jobs
All of these are legitimate work at home jobs that require little to no experience at all. Some are 100% FREE to join while others are extremely cheap to get started.
We're going to start off with the quick and easy wins where you can earn a little extra money from home with #1.
And I must say that #2 completely changed my life!
I hope you find something you like. Enjoy! 😀
1. Easy work from home jobs: Online surveys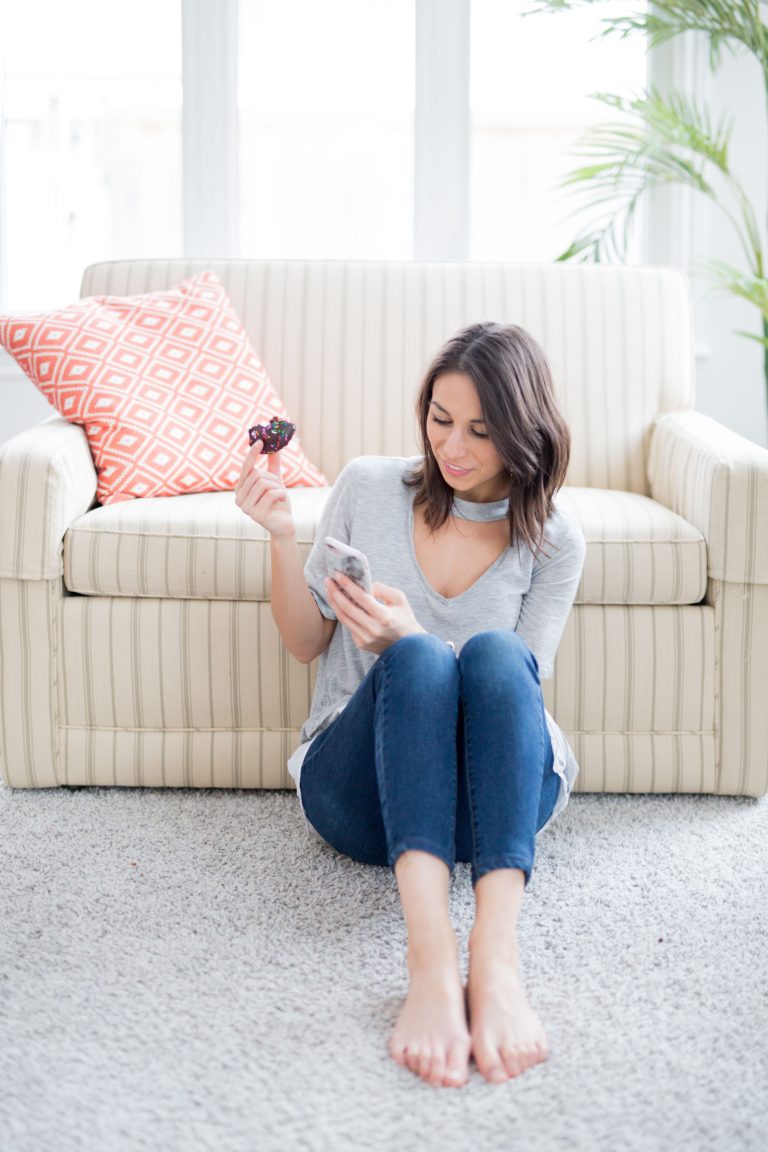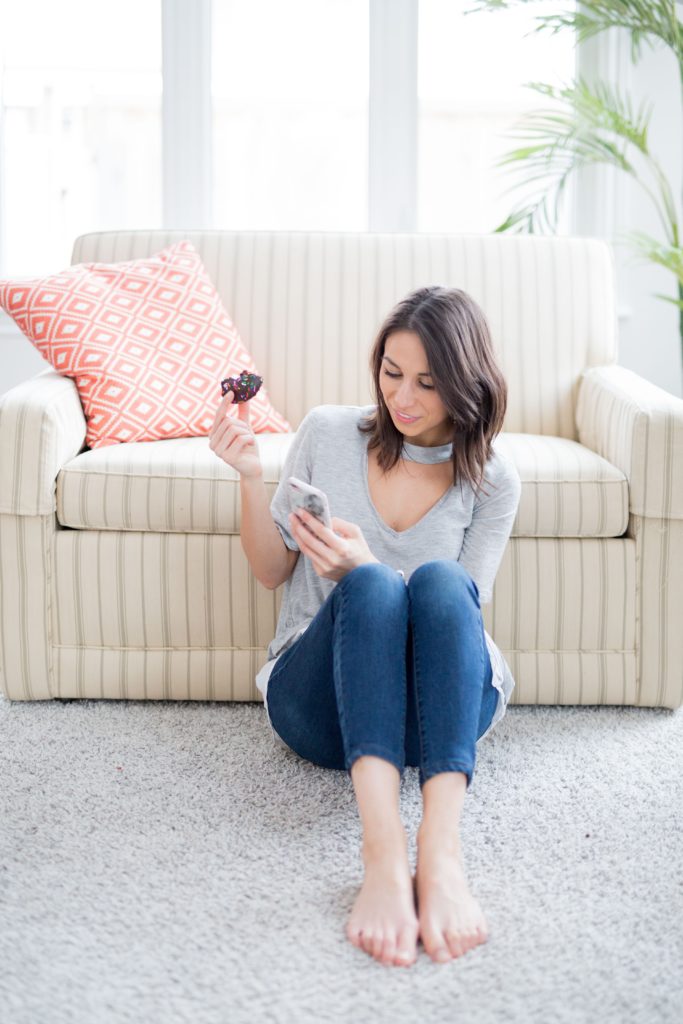 Why do online surveys? What's in it for you?
Companies want to understand their consumers so that they can create the perfect products that will add value and solve your day-to-day problems. In order to do that, they need to understand what YOU want and that's why they are willing to pay you in CASH or FREE gift cards in exchange for your voice and opinion.
It's one of the easiest ways to make extra money working from home with no experience required.
How much can you make from survey sites?
Like I said earlier, completing online surveys for cash is fun when you're looking for some extra money on the side.
You could earn anywhere from $50 to $300 (or more) per month depending on your eligibility and the number of surveys you complete.
So, no, you won't become the next Bill Gates by doing surveys, but they are a great way to earn extra money at home when you have a little bit of time to kill or while binge-watching your favorite shows on Netflix.
If you're looking for easy work from home jobs to supplement income, consider making up to hundreds of dollars a month by taking surveys with these best survey sites.
🌟🌟🌟🌟 My two favorite online survey sites that I enjoy using are Survey Junkie and Swagbucks (free $5 signup bonus). 😊
For one, they are 100% FREE to join.
Secondly, you could earn a few hundred dollars a month in real cash just by answering simple surveys and/or completing other easy tasks online. The other option is to get paid out in gift cards to your favorite stores, which can help with some expenses or extra spending.
In the end, it's up to you in how you want to get paid. 💵
2. Start a money making blog from home — seriously.
FREE COURSE: Join my FREE 7-day e-mail course here to learn how to start a profitable blog from scratch!
You can learn how I did it within my first year with NO experience! I'm now able to make over $10,000 per month and I really believe that you have the potential to do it too! 🙂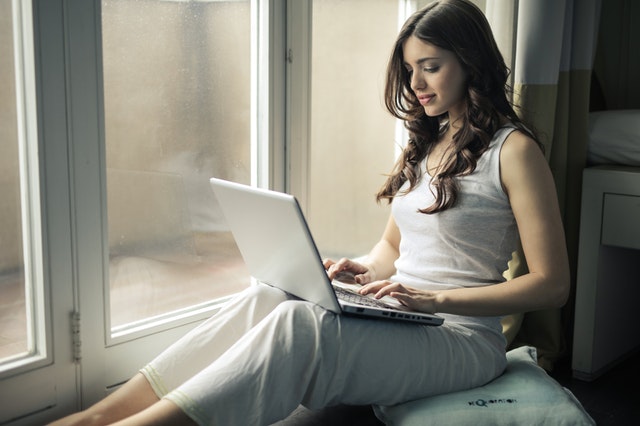 I want to first say that you don't need a degree nor experience to start a blog. Spoiler alert: you don't need to be the best writer either!
You can definitely start a blog for really cheap and potentially make an unlimited amount of money!
Unlike the other bloggers out there, I am NOT going to sugar coat what I'm about to say next.
Starting a blog is not easy and you won't get rich in your first several months. It's a big learning curve and there is a lot to learn. But IT IS VERY POSSIBLE to make real money blogging — potentially more than your full-time income!
After many months of starting this blog, I'm finally starting to see results!
I may not be making a killing like other bloggers, but I feel grateful that I've been consistently making $400 to $600 every month since April 2018 (on top of my full-time job). With a bit of patience and some persistence, I was able to increase my earnings to over $10,000 every month (click here for blog income proof).
🌟 Update: You can dive into my VERY HONEST blogging income reports below to learn how I went from earning a few hundred to over several of thousands per month!
My blogging journey and progress while working from home:
How I Became a Full-Time Blogger (I Went From $0 To $10,000+ Per Month)
February 2019 Income Report: $7,498.94
January 2019 Income Report: $6,790.93
December 2018 Income Report: $6,840.01
November 2018 Income Report: $5,532.13
October 2018 Income Report: $4,798.01
September 2018 Income Report: $4,509.50
August 2018 Income Report: $2,797.64
July 2018 Income Report: $703.57
🌟 SPECIAL DISCOUNT: I am so happy to announce that I was able to negotiate a great deal for my readers. For a limited time, you can start your blog for only $2.95/month when you start your blog through my easy step-by-step tutorial on how to start a blog here. That's over 60% off regular pricing! Plus, get a FREE domain name ($15 value) when you sign up through my tutorial.

This low price is exclusive to Finsavvy Panda readers.
Do you want to work from home and start a blog? Join my FREE 7-day course on how to start your blog the right way! 🙂
This FREE course is perfect for beginners who want to learn how to start a blog and make money online.
I would also like to mention that this course is NOT a get-rich-quick scheme! I'm not here to sell anyone a dream. I will reveal the initial steps I took (along with some honest truths about my journey) that helped me get to where I am today with this blog. Sign up and I'll show you how I did it within my first year of blogging!
Today, I'm consistently earning over $10,000 per month with my very small blog and I want to teach you how I did it in less than 2 years.
This is the course I wish I had when I first started my blog! 🙂
3. Teach English Online.
Has anyone ever told you that you'd make a great teacher despite not being one?
Even if no one has told you that but you have a keen interest in teaching, you can apply here to start teaching English online from the comfort of your home. This makes a great side hustle, part-time, or even full-time job because you call the shots. You're the boss so you can set your own hours whenever and wherever you like.
VIPKID will pay you up to $22 per hour, so that means you could work from home and earn at least $50 per day as long as you're willing to put in a few hours.
VIPKID was ranked #1 by FlexJobs in Forbes 2018′ "Top 100 Remote Work Companies Report."
Here are the requirements to become an online teacher with VIPKID:
– Minimum Bachelor's degree.
– Work anywhere from home with a stable Internet connection.
– Must have a computer or laptop.
– Use a headset with a microphone, stable output, and input.
– HD External camera or HD integrated camera (Most laptops already have this).
If you have all of that, then you are ready to start making money from home — it's FREE to join!
🌟 You can also read about the experiences of other VIPKID teachers here.
4. Get paid to pin on Pinterest!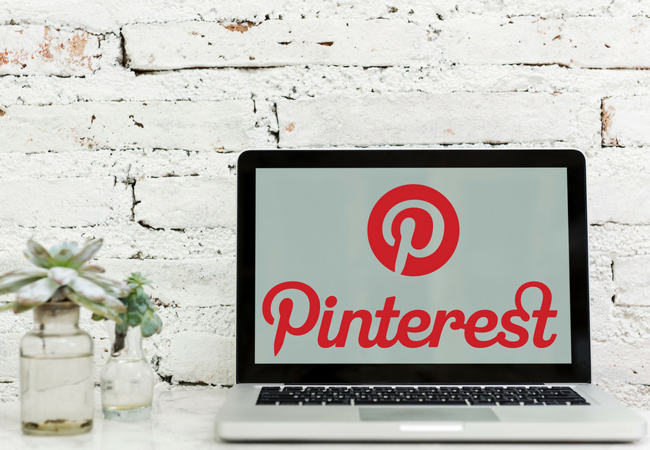 I wrote this separate post, How To Make Money Working From Home With Pinterest, for beginners who are looking for work from home jobs that require no degree nor experience!
Pinterest VAs can make up to $50 per hour!
I mentioned that one way to make money on Pinterest is to become a part-time or full-time virtual assistant (VA). There are many people who earn money online by becoming a VA for companies, online influencers, and bloggers.
A lot of professional bloggers and online influencers don't have the time to set up and manage their Pinterest accounts. This is where you come in to add value to their business!
Pinterest is an extremely powerful tool that can drive traffic and generate revenue for bloggers and companies.
If you're willing to put in the effort to learn the ins and outs of the platform (or perhaps you're already a Pinterest expert), then becoming a VA is a great way to make money online!
This is seriously a great way to make money from home!
👉 Are you EXCITED to learn more? Download this FREE Pinterest VA Prep Book here to get started immediately!

Even with NO EXPERIENCE, it's never too late to learn how to master those skills!
5. Get paid to surf the web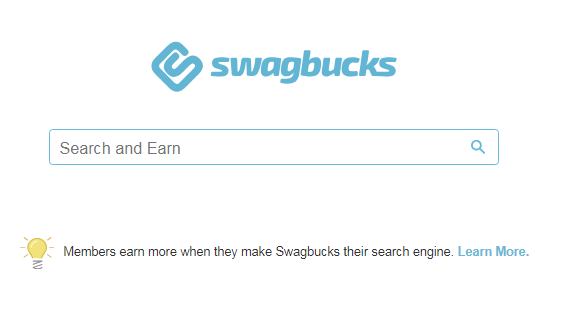 I already mentioned earlier that you could join Swagbucks to make extra money from home!
I've been a loyal member of Swagbucks since I was a student back in 2009!
They are one of my favorite resources because answering these simple surveys online helped me earn extra money on the side.
🌟 Swagbucks is more than just a survey site. I also got paid by Swagbucks just for surfing the web (like how you search for stuff on Google), playing games online, watching videos, and shopping online!
It literally takes less than 5 seconds to become a member and you start earning immediately from home.
Swagbucks is 100% legitimate and has paid out their members over $321,071,054 to date!
👉 You can get a FREE $5 bonus from Swagbucks here just by signing up today.

⭐️ Important: To claim your FREE $5 bonus, don't forget to verify the email from Swagbucks in your inbox!
6. Become a Stella & Dot Stylist.
Stella & Dot is an Inc. 500 fastest growing company with a $25 billion global opportunity and they want you to be part of their growth!
Do you love fashion and accessories?
If you answered yes, then this work from home job may be perfect for you! They are currently looking for women like you to join their team to become an independent stylist — no degree nor experience required!
By joining their team, you get to make money from home (in-home Trunk Shows) or online by representing their line of jewelry and accessories.
The benefits of becoming a Stella & Dot Independent Stylist:
– Create a flexible schedule (you are the boss).
– Gain access to style every day.
– Be part of a supportive community of women.
– Could be a fun part-time hobby or a full-time career you are passionate about.
– Strive for financial independence.
– Spend more time with your family and friends.
You are the boss, so you make the decisions and run your own business whenever and wherever you like.
To join their team, all you need to do is invest $199 to start your own business. This investment will provide you with essential tools and training to become profitable
For more information, visit their website here to learn how you can become a stylist today. No experience required!
7. Become a general virtual assistant (VA).
Are you looking for a real work from home job that could earn you up to $60,000 per year?
You can become a virtual assistant (VA) by helping a company or blogger remotely from home (or any location)!
You may think that a virtual assistant is just the modern version of a secretary or an administrative assistant, but there's to it than just that!
Are you asking yourself whether becoming a VA is the right fit for you? You can download this FREE list of 150+ services to choose from!
Want to learn more about becoming a VA and how you can make up to $60,000 per year?
🌟 Read this full EPIC post by Gina Horkey: How To Become a Virtual Assistant – Everything You Need to Know!

Gina was able to make $4,000 per month part-time while being a mom with a full-time job! There's definitely a ton you can learn from her and she'll show you how!
8. Become a successful seller on Amazon.
FREE COURSE: Join Jessica's FREE Amazon FBA Starter Course here to learn how she made $100,000 within her first year of selling stuff on Amazon!
Do you love the idea of shopping at the clearance racks and reselling those items on Amazon for a profit?
Does it sound far-fetched to turn this hobby of yours into a profitable business?
Well, Jessica from The Selling Family is here to prove that everyday people like you can achieve this!
She started this as a side hustle (working less than 20 hours a week) and was able to earn over $100,000 within her first year!
Jessica's free course includes the following outline:

– Understand WHY Amazon is the perfect platform for building a business

– How leveraging the fulfillment power of Amazon leaves your home free from piles of inventory

– The way we buy inventory that built over six figures in profit our first full year

– How to choose the perfect items to sell that people want and will make you money

– What tools we use to save time and be the most efficient in our business
9. Learn how to become a successful flipper.
Buy low, sell high.
I couldn't be any more self-explanatory than that, could I? 😉
I recently discovered about Melissa and Rob's website, Flea Market Flipper, where they teach you how to make a full-time living from flipping the coolest stuff! I was really mind-blown by the things they flipped for a profit!
Check out what they flipped for big bucks:
| | | | |
| --- | --- | --- | --- |
| | Bought | Sold | % Return |
| Old radio | $ 15 | $ 200 | 1,233% |
| Door handle | $ 8 | $ 200 | 2,400% |
| Carousel Horse | $ 175 | $ 1,299 | 642% |
| Magnetic Machine | $ 5 | $ 700 | 13,900% |
| Patio set | $ 50 | $ 2,100 | 4,100% |
| Autoclave | $ 100 | $ 5,500 | 5,400% |
Impressive, isn't it?
Flipping is their passion; they live and breathe it!
They went from making $42,000 in 2015 to $133,054 in 2016 — tripling their earnings within a year! They also have a story of how they were able to make $17,900 in one month from flipping items on eBay!
That's why Melissa and Rob created a course called Flipper University for those who are serious and interested in flipping for a profit. They even offer a 100% satisfaction guaranteed for their course. So, if you're not satisfied, they will give your money back within 30 days of purchase.
10. Work from home transcription jobs.
FREE COURSE: Join Janet's FREE 7-day mini course here. Janet has been a professional transcriptionist since 2007 and is the founder of Transcribe Anywhere.
What is a transcriptionist?
In general, transcription involves listening to a recording (such as an audio file) and typing out what you hear. Basically, you will transcribe and edit recorded documents. In order to become a transcriptionist, you need to have excellent language and grammar skills.
Are you fit to become a transcriptionist?
First of all, are you a REALLY fast typer? The recommended minimum typing speed is 60 words per minute but not required.
Secondly, are you a really focused person? You need to stay focused because the faster you type, the more money you make. In addition to being a super fast typer, you need to be very detailed and accurate when you're transcribing. That means ~0 errors!
Lastly, you need to be patient because sometimes it can become difficult to hear what the audio file is saying.
But don't let that scare you away! It's always easier to start off as a general transcriptionist. Most companies don't require you to have a certificate and will hire you as long as you pass their preliminary tests.
How much can you make as a transcriptionist?
When you're looking for pay, you will see that a transcriptionist job is advertised in terms of audio per hour. For example, a company may pay you to work from home as a transcriptionist at a rate of $70 per audio hour. Per audio hour just means how much you'll be making when you transcribe an hour of audio. But in terms of a salary figure, medical transcriptionists can earn up to $22.44 per hour according to the Bureau of Labor Statistics.
🌟 Grab her FREE COURSE: To learn more about becoming a transcriptionist and how to make money in this field, I highly recommend taking Janet's FREE 7-day mini-course here. You will receive exclusive access to Expert Tips and Advice for Transcription Newbies.
11. Make money fast by picking up FREE furniture online
What about flipping furniture and make extra money from home with this creative idea?
I absolutely LOVE getting creative when it comes to home decor and furniture! Thank goodness you can actually work from home and make money online with this!
How can you work from home and flip furniture online?
You can score really low-priced furniture online through sites like Letgo, Craigslist, and Kijiji. They each have a free section where people desperately want you to take them away!
You can really make an extra $100 to $500 (even more) just from a piece of furniture that nobody wants! All you have to do is unleash your creativity by adding value to the piece.
I've earned on average $100 to $150 on smaller pieces such as single nightstands and coffee tables. Yes, you can finish these small pieces in less than a day. In fact, you can finish two to three small pieces (that's over a few hundred dollars a day) if you have the extra time to spare (and assuming the furniture is already in decent condition)!
If you flip larger pieces such as chest drawers and dining tables, you can sell faster and at higher prices too, potentially upwards of $500+!
Below are products that I've invested in and personally use for my furniture side hustle.
I LOVE these beautiful reusable decor stencils that I use for my projects
! The results are absolutely stunning and it adds A TON of value to your projects. What I love about them is you can wash them and reuse them again and again. Honestly, this investment is worth it! You can also use them on wooden planks to make a nice wall art to sell for some extra money.
Overall, you can actually turn your furniture side hustle into a full-time work from home job if you're serious about it! I only do it for fun and as a hobby to earn extra money on the side. But I know of a few really talented people who make $60,000+ per year doing this! If you have an eye for abandoned treasure and a passion for home decor or design, this work from home job will be perfect for you!
12. Become an Airbnb host.
Have you ever thought of becoming an Airbnb host while living in your own primary residence?
If you live in a house that has two separate units, you can consider turning one of the units into an income stream by listing it on Airbnb. That gives you the flexibility to literally work from home and host your guests without having to drive back and forth (assuming you don't want to hire an Airbnb manager).
The good thing is your guests will likely be gone for the entire day exploring the city. So, while being an Airbnb host, you could use that time to start a blog, teach English online, and do a few surveys from the comfort of your own home!
I only came up with this idea because I have a coworker who mentioned how he could start a few side hustles and work from home as an Airbnb host if he decides to quit his corporate job.
In cities like Toronto, you can earn up to $200 per night (or more) depending on where you live.
13. Make money online with affiliate marketing.
One of the best work from home jobs is making money online through affiliate marketing.
I already mentioned above that this is one way to monetize your blog.
You don't really need to have a blog or website to start earning with affiliate marketing but I personally think it's better to start a self-hosted blog!
First of all, what is affiliate marketing?
I want you to think of a product that you love and would recommend to your friends and family.
It could be the Instant Pot, Vitamix, Canada Goose Jacket, Caramel Brulee latte at Starbucks, Crazy Rich Asians book, iPhone X…
Literally, anything you love and personally use.
For example, one of my favorite personal finance books is I Will Teach You To Be Rich
by Ramit because it has changed my life. It's a book that I ALWAYS recommend to everyone who needs help with their personal finances.
Whether you're in debt, living paycheck to paycheck, or want to manage your money better, I will refer this book to you. If you click this link to make a purchase, I will earn a small commission at no additional cost to you.
There you go!
What I just did is an example of affiliate marketing! I'm also a participant in the Amazon Associates Program. It is free to join and you can start recommending almost any product from Amazon.
In a short and simple sentence, you are generating an income through affiliate marketing by recommending or promoting a product or service. BUT, of course, you should only recommend products or services that you believe will add value to your friends, family, and audience regardless of whether or not you earn a commission.
The Best Affiliate Marketing Course for Dummies:
One way to make money with your blog is to apply these proper affiliate marketing strategies.
The e-course that I highly recommend is Michelle's Making Sense of Affiliate Marketing Course if you want to learn about affiliate marketing and are serious about making money. She makes over $100,000 every month from her blog.
With that said, I knew that I'd be learning from one of the best when I enrolled in her e-course!
After taking the e-course and implementing her strategies in April 2018, I immediately saw results and made over $400 alone from affiliate marketing within a month.
In my last month, I increased that amount to over $1,500 (read my blog income report for full details with proof). It was definitely worth the investment since I was able to make back more than what I paid for her course within the first month! It is also worth noting that Michelle has a 30-DAY MONEY BACK GUARANTEE so you don't have anything to lose. Michelle bears the risk!
Readers, what are you waiting for? Are you ready to start making money from home today?
My personal favorite work from home job is starting a money making blog for only a few dollars a month! Just like you, I was skeptical and hesitant at first but I kept an open mind, which led me to make over $3,000 per month.
I can hold your hand and guide you from starting your blog to growing your traffic and earning your first income when you sign up for my FREE 7-Day course below. 🌟
Enjoyed this post? Don't forget to bookmark it or share it on Pinterest 🙂