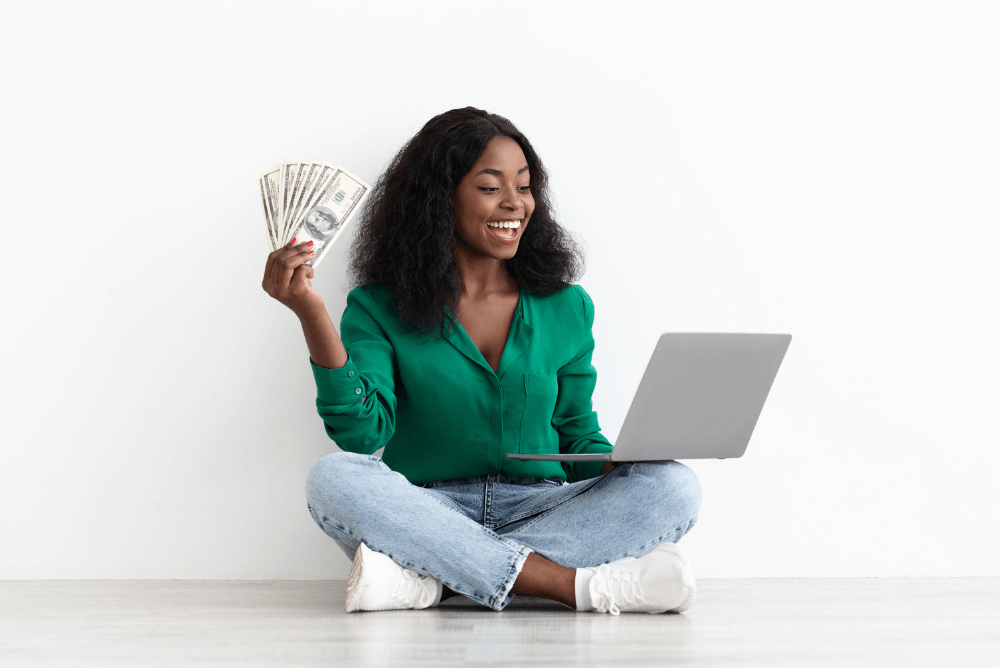 We will receive a commission if you make a purchase through our affiliate link at no extra cost to you. Please read our disclosure policy for more information.
If you're reading this article, there's a good chance you're looking for ways on how to make 600 dollars fast. It is possible but it requires effort from your end.
It could be because you want to reduce your credit card debt, pay off bills to avoid a penalty, or you just want to have an extra budget for your next grocery trip.
Whatever your reason may be, this article will point you in the right direction of earning an extra $600. It won't be easy but I assure you it will be all worth it!
What's important is you've done the first step. After trying these side hustles, this may even lead you to earn an extra $700 or even as high as $1,000 in a single day!
And you know what's the best thing?
You can do most of these side hustles at home! You can work on your day job while also doing these gigs in the evening or on weekends.
PIN (OR BOOKMARK) THIS PAGE: I'll be updating this post so make sure to pin this image here and save it to your Pinterest board. That way you'll be able to come back to this page and learn how to make $600 fast in a day, week, or month!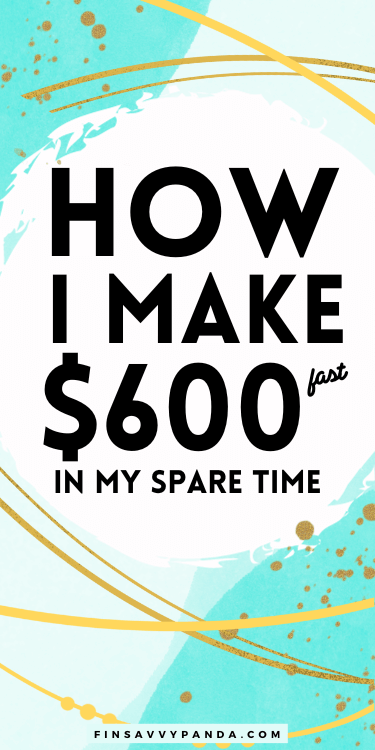 How to make an extra $600
Knowing how to make 600 dollars a month, a week, or even a day is the kind of knowledge that we could all benefit from. I've listed all the ideas that you can try if you really need that additional income. I've tried many of these methods myself, so I can vouch that they're effective at producing money. But of course, you need to be interested in the side hustle or job for it to work, whether it's selling items for quick cash or doing food delivery.
Keep in mind that the items on this list will work, but might take time. You could always secure a job that's always hiring if you want something fast, though!
1. Earn Extra Money with Online Surveys
One of the easiest ways to earn money on the side would be by answering online surveys.
Brands conduct paid surveys to learn more about consumer buying behaviors, food choices, and interest in certain products and services. Questions might involve how often you purchase a certain product, what type of products you buy, and your opinion on the quality of their services, etc.
Legitimate paid survey websites are easy to sign up for and only take a minute or two to get started.
Now, you won't get rich quickly or earn thousands of dollars a month by taking paid surveys, but they are a great way to earn a little extra money here and there.
Most survey companies reward you with PayPal cash or free gift cards with values anywhere from $5 to $100.
I have used them to earn free Amazon gift cards and even redeem free coffee and lattes from Starbucks – it's how I've stacked up hundreds and even a thousand dollars of freebies over time!
Here are the most popular and legitimate online survey websites:
MyPoints
Inbox Dollars
Survey Junkie
These websites give you cash back or rewards in exchange for your time and honest answers.
Some of these companies also allow you to watch videos, play games, and shop in selected stores. These sites have increased their money-making opportunities for people like you and me.
Now if you're wondering if this is all worth it, my answer is yes. If you have a lot of spare time in your day, why not use some of it to earn rewards and cash? You can do this anywhere and anytime you like. It's a win-win for everyone!
2. Starting A Profitable Blog
Let me begin by saying that in order to make a blog profitable, you'll need to put in the work. The money won't come in as quickly as you think but it is very rewarding in the long term.
Starting a blog might be daunting at the beginning. Trust me, I've been there!
There was even a time when I questioned whether this pursuit was worth it when I first started this blog in 2017 since I wasn't seeing any income from it yet.
But as I filled this website with valuable and informative posts, my readership increased over time. It was quite the journey at the beginning but I was ecstatic when I made my first $100 blogging, which eventually grew to my first $1,000.
Then, I reached a point where I hit $5,000 per month within my 12-month blogging journey! After earning $7,000 in a month, I took the chance (though I felt incredibly scared) and quit my banking job to focus on my blogging adventure.
Once I left my job to focus all my efforts on my blog, I managed to make $600 a day with display ads, affiliate programs, and eventually launching my own digital products.
Mind you, I didn't get here overnight. I worked hard and put in the time and effort — I faced a lot of failures along the way, but I kept pushing, and with time, I saw results.
All this to say that if you're ready to take your blog seriously, I'm here to tell you that it is possible to make $600 a day through blogging.
I've documented my blog income reports to let you, my readers, know how to monetize your site and with the hopes of inspiring you as well.
All in all, my annual earnings for this blog have surpassed $120,000 in my second year of blogging and today, I continue to earn over six figures per year online. And let me tell you this…
If I can do it, then so can you!
There's nothing more freeing than writing down your thoughts online while also helping your readers.
So, if you have the urge or are eager to help others with a subject that you're passionate about, I suggest you start a blog today. You can slowly work towards your goal of building an asset that could help you generate a stream of passive income in months and years to come.
3. Make Money With Delivery Apps
The gig economy is thriving as more and more people try to make money in their own ways to keep up with the cost of living. A recent report shows that 50% of working Americans have at least one side job.
Delivering items has been so popular for two reasons: Time flexibility and high demand.
You can deliver all sorts of items with money-making delivery apps: food, groceries, clothes, books – you name it. With Uber, you can make money driving people around.
While delivering items, you can just listen to music and focus on your work. Take note that some of the jobs here are time-bounded so it might require you to deliver them quickly. This is usually the case for food deliveries because no one wants their food to arrive cold.
In addition to your hourly wage, you get an added bonus of keeping 100% of the tips you receive!
For some companies, having a vehicle is not a requirement. They still pay people who just ride their bikes and scooters. Depending on the area you live in (i.e. downtown) and zone restrictions, walking might be the only option available to couriers.
If you're interested, here are some apps you can check:
Shipt
Caviar
GrubHub
Uber Eats
Amazon Flex
4. Make $600 Fast with DoorDash
I've been exploring side hustles and decided to test how much one can make in a day with DoorDash.
To my surprise, it's entirely possible to earn over $100 in a single day. If you're in urgent need of $600, you can sign up for DoorDash here. There's absolutely no interview, and once approved – usually within 24 hours – you can start working immediately.
Within just 4 to 6 days, you could accumulate $600. Plus, there's an option to get paid on the same day you complete a delivery. I thought that was pretty convenient!
To show you what's possible, here is a screenshot of my earnings. I was able to earn over $1,000 in a short period, working only part-time hours on DoorDash. To me, it's like working one day a week.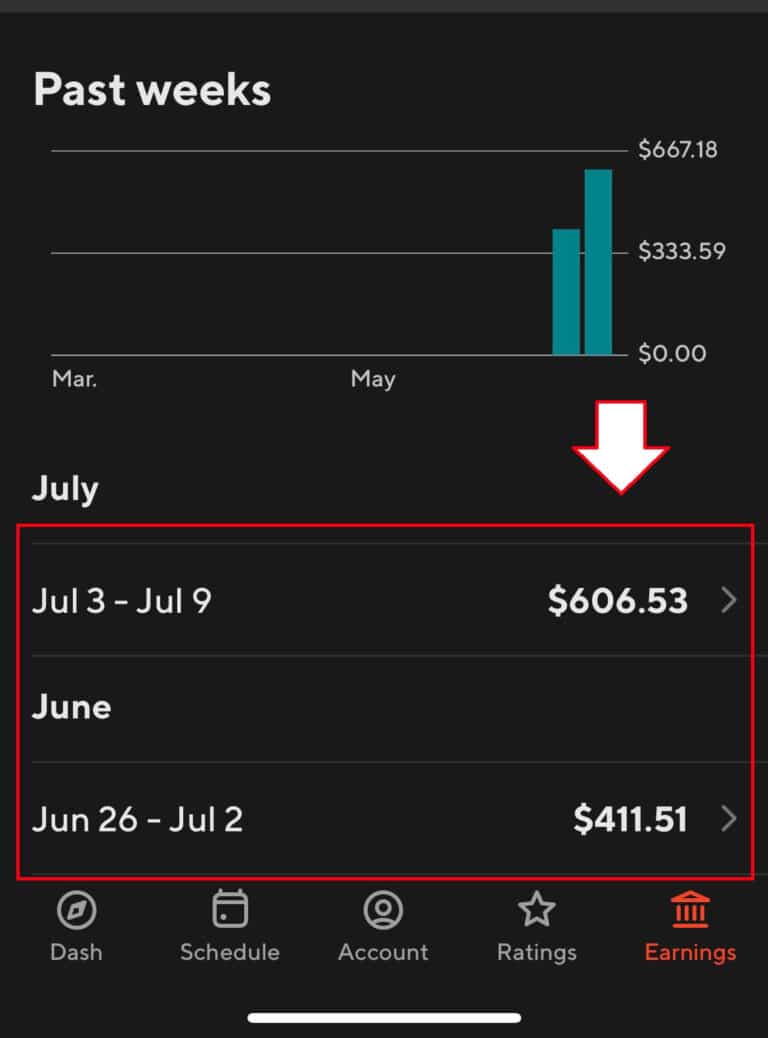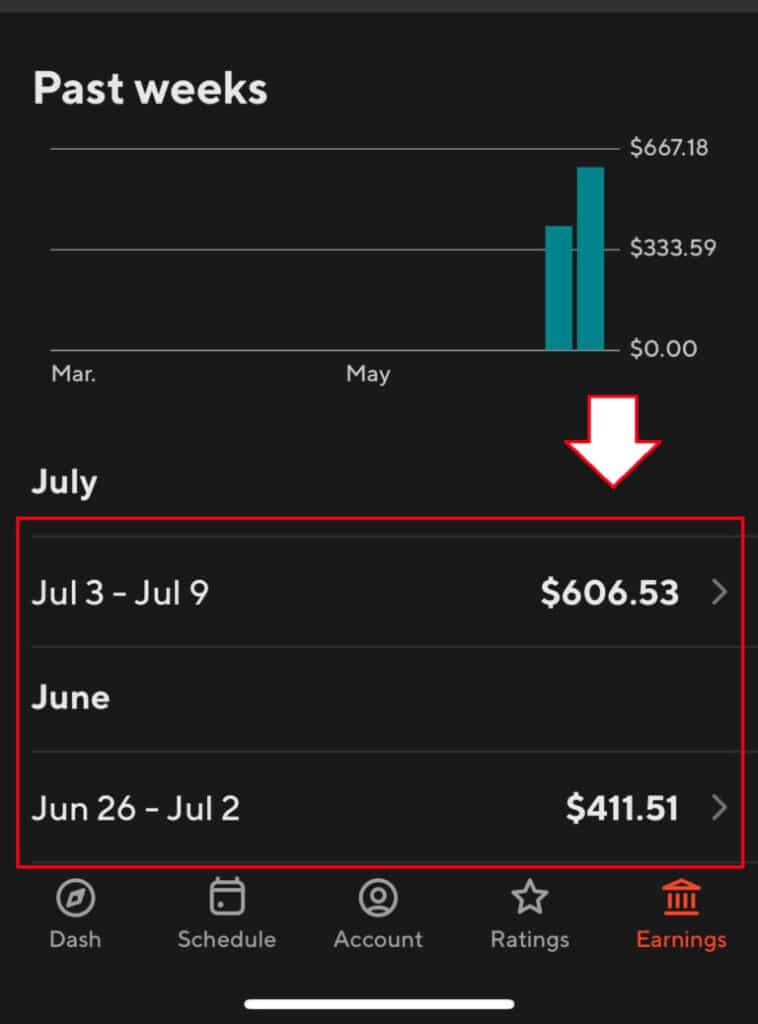 Imagine the potential if you dedicated yourself to a full-time shift; you could easily reach $600 in mere days!
Start earning $600 immeidatley by signing up for DoorDash today. It's exactly what I did, and I was pleasantly surprised at how easy the job was and how quickly I received my payments.

For more details, check out my separate post where I detail my personal experience with DoorDash and show how much you can earn in a day.
5. Earn Money with Handwriting Jobs
Got a knack for neat handwriting? Well, put that pen to paper and turn your talent into cash!
Handwriting jobs, although they may sound old-school in the digital age, are actually in demand. Think about bespoke wedding invitations, event cards, or personalized letters—nothing beats the personal touch of hand-crafted text.
Not to mention, many businesses also seek individuals with great penmanship for tasks like address writing on envelopes.
What's the payoff? While it varies and I go into more detail about how much you can get paid with handwriting jobs here. Just know that a single project could earn you a tidy sum, especially during the holiday season when people are finding ways to earn extra money for Christmas.
It might not make you a millionaire, but if you've got the skill and the time, you might just find that you're only a few strokes away from a fast $600. Now that's worth writing home about!
6. Become A Virtual Assistant
Business owners and entrepreneurs are constantly looking for a helping hand. Their main job is to focus on the bigger picture (i.e. growing the business) and delegate specific tasks to someone else. Their job is not to do all of the grunt work so they depend on virtual assistants to take care of it for them.
As more brands, bloggers, and businesses transition and expand into the online space, they need assistants to oversee and perform the administrative work, which are important functions of their business. Without it, the business will fall apart.
Some of the job responsibilities include:
Managing the client contact list
Scheduling meetings
Performing market research
Booking travel and accommodations
Be the first point of contact for customer service
Maintaining websites
Managing social media accounts
You can be a virtual assistant and make up to $50 per hour. This job is perfect for those who want to work from home or remotely because you can easily manage your client's tasks using digital tools such as Skype, Zoom, or Slack.
Say goodbye to the dreadful daily commute to the office and office dress code and say hello to mid-day workouts and coffee breaks.
7. Sell Stuff You Don't Need
If you're thinking, "I need $600 now!" This is your best bet on how to get 600 dollars fast!
You just need to look around for things to get rid of. Most of these items cost a lot of money to buy and now they're taking up space and collecting dust somewhere in your house. It's time to make money off them.
As the saying goes: "One man's trash is another man's treasure."
Go look for clothes, handbags, sneakers, appliances, kitchenware, used furniture, and even your vintage video games. These are things that can be easily sold in local and online marketplaces like Facebook. Depending on the condition and rarity of the items, they can bring you three to five figures per successful transaction!
One thing that's important here is your honesty.
First, be honest with yourself. There might be items that you'll find hard to sell, like a piece of clothing that you've after getting your first job offer or a gift from a loved one. It could be for a variety of reasons. But if you've never used it for years, it's time to let it go.
Second, be honest when listing your products. If there are any issues or damages to the items, include them in your ads. You'd rather state these problems upfront than deal with a frustrated buyer airing out their complaints on social media and tagging you.
I sold a bunch of different things to make extra money before I started this blog. It was so helpful that I even wrote a post about the best things to sell for some extra cash.
8. Find Free Stuff To Flip
Looking for a quick way to make money? Try flipping free stuff – there are tons of free stuff online that people are giving away!
Here's how it works: You find items that people are looking to throw away—maybe they're moving, or just decluttering—and you take those items off their hands. Trust me, they will be so happy that you're taking what they see as "garbage" away from them.
Next, you clean up the item, maybe fix it up a bit if you can, then sell it for a profit. That's what I personally did with a lot of abandoned furniture pieces that I flipped several years ago for extra cash. I thought it was a fun hobby to take on. Just check out one of the past furniture pieces I upcycled for a profit – I got this coffee table almost for free ($10 or even $5) and earned $130 by flipping it. I worked on so many of these small coffee tables and was able to quickly make more than $600 in a week!
Before: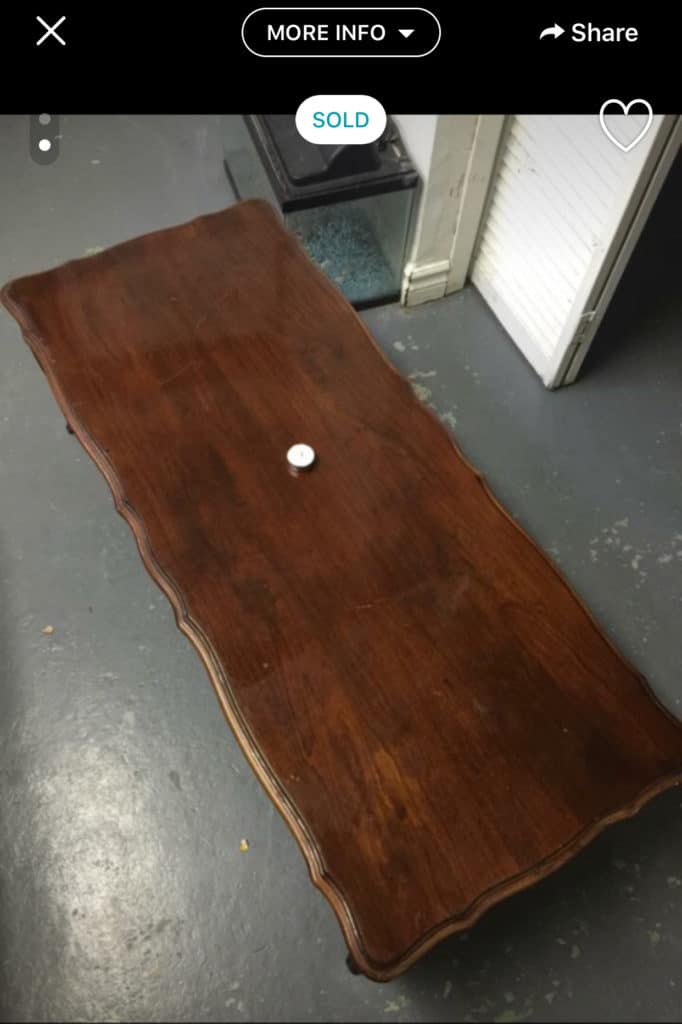 After: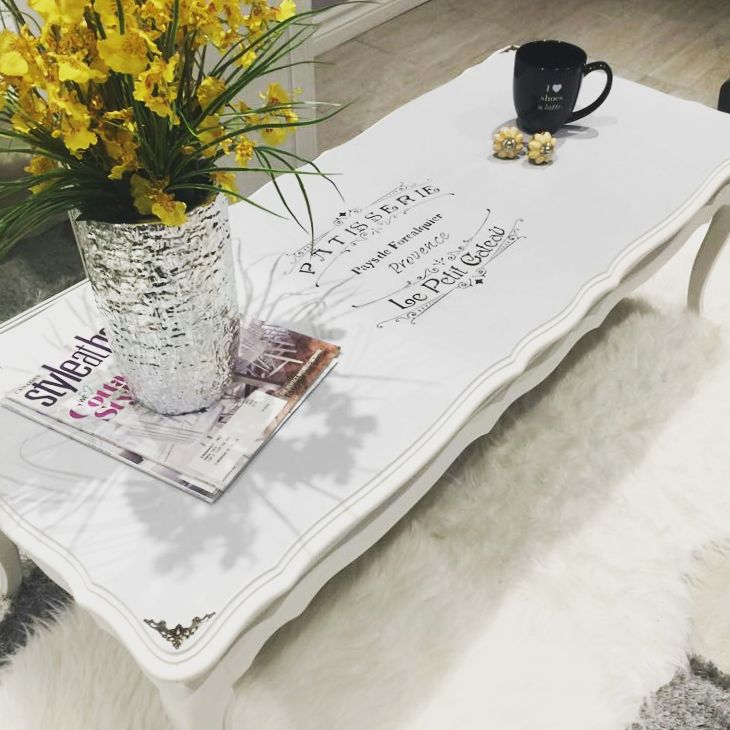 The best places to find free stuff are local listings, online classifieds like Craigslist, or even just the side of the road. Garage sales can also be gold mines for items to flip. Remember, one person's trash could be your treasure. With some time and effort, you could turn these free finds into cool cash!
9. Dog Walking
Leverage your love for dogs and the outdoors by doing dog walking on the side. The upfront cost for this activity is pretty low that almost anyone can provide this service.
It's flexible with work schedules too! Typically, it's you who decides when to walk your client's dogs. You could do this in the early morning, mid-day, or late at night.
Mind you, there will be days when you need to walk in the rain. Canceling due to bad weather just seems so unprofessional from your end. Rain or shine, snow or sunny, you need to show up and deliver what they hired you for. The more reliable you are, the more people will hire you for the job.
Aside from walking, scooping poops, and petting fur babies from time to time, the job of a dog walker goes beyond these things.
Usually, you would be in charge of marketing, making invoices, and creating an onboarding process for new clients. It's a lot of work but it's a business worth starting!
As you've taken in more clients, you can expand your services to pet sitting and boarding services.
If you want to dip your toes into this business without doing all the marketing and paperwork, you can try dog-walking apps like Rover.
10. Get Paid To Shop Or Dine
Thanks to the magic and wonders of the internet, almost everything can be monetized now – even when you shop or eat, you can still get paid!
There are people out there who get paid to shop by being a mystery shopper or a personal grocery shopper.
Mystery shoppers are people hired by a company to go into different stores and act as a customer. "Act" is used because what they're actually doing is taking notes of the store's interior, how they're treated by store employees, and whether sales reps are knowledgeable about the products being sold.
Then, there are mystery diners who are paid to eat at restaurants! Aside from writing an honest review on the quality of the meal, companies may also ask you to order specific foods, ask for certain things, and check the waiting time.
Personal grocery shoppers work for apps that provide this service. Popular apps in this niche are:
Shipt
Instacart
TaskRabbit
Personal shoppers check what the client needs from the grocery store and they handpick these items. They then carry the bags to their vehicle and deliver them to the client.
11. Teach Online
If you have a skill and you're very knowledgeable in it, consider teaching that online. This single mom teaches English online and earns $10,000 per month. The online world is making it possible for people to earn more than their regular full-time jobs.
There are several paths you can take to teach digitally. First is by being a tutor – you can even check out the top online tutoring jobs. You're going to be teaching subjects like English, math, coding, and writing to your students online. This can be a class or a one-on-one session with you.
The other route to take would be creating a course. If you're wondering what course you can create, the simple answer is anything you have expertise in! Your course could be about travel hacks, teaching others how to live a positive life, or sharing your knowledge on growing a garden.
Courses are an excellent way to make passive income as well. You only need to record videos, show illustrations, and post them on a platform. Do everything you can to make it valuable and engaging for your students.
You can also start a personal brand in this niche. Leverage platforms like Youtube, Twitter, Instagram, and Facebook to teach people what you know. It's a great way to grow a following and eventually sell them a course or a product!
12. Sell A Service
You can start a service-based business when you're particularly good at a certain job.
So for example, you can start a writing agency. Writers here create written content for businesses and personal brands. If the workload is getting heavier, you can simply hire a freelancer to outsource the other writing jobs. You just need to find the best ones!
Similarly, you can outsource video editing services. As more people prefer video content from others, the demand for video editors has never been higher. So you have to find great editors who are quick on the job while delivering quality results.
Fitness coaching is another service that's quite popular. There are people who want someone to guide them to the right path in their weight-loss journey. Plus, having someone to give you instructions on what to do in the gym and what to eat makes the whole process a lot easier.
Today is the easiest time to start a business from scratch. The best thing is there are a ton of people who have documented their business journey. You can learn from their experience and mistakes. This will allow you to do more of the right things than the wrong ones.
13. Be A Social Media Manager
Although some people still don't consider being a social media manager a real job, it's one of the most in-demand positions out there.
Do you have a knack for growing an account? Do you enjoy engaging with an audience online? If you said yes to both, social media management might be the perfect job for you. It's not only in demand. It's also a fun job that pays well!
As a social media manager, you get to help brands make money on TikTok, get a lot of views on YouTube, drive traffic from Pinterest, or even sell products quickly through Facebook engagement and views.
With how powerful social media is getting, it's no surprise that businesses and individuals want to make the most out of it. Most companies will pay you more than you can imagine for this service because digital presence is important for their business. I mean, almost all consumers are on the internet, searching for products and services.
As a social media manager, you have to put on a lot of hats. You should know how to create content and eye-catching graphics, but you also need to be knowledgeable in researching and analyzing data.
If you know that you can manage accounts and would be more than happy to do many things at once, try it! You will be surprised at how lucrative it could be, especially when you already have a lot of experience and success in growing accounts.
14. Flipping Furniture
Flipping furniture is something I've done a few years ago. And I can honestly say it's a good and fun way to make money on the side.
At first, I thought no one would buy used furniture because why would they put some used items in their house?
But I understood the demand for it when I realized that the buyers here are looking for a bargain. Some don't want to splurge money on brand-new furniture in their homes others want personalized, handcrafted, second-hand items too!
I have personally made money from flipping these items. Almost everyone needs furniture in their homes but not everyone likes to pay a premium price from commercial stores. So they resort to looking at Facebook groups, websites, and other platforms.
I've made an average of $100 to $150 on the small pieces of furniture. But over time, I increased that to $500 to $1,000 per month! So if you wondering how to make an extra 600 dollars a month, this is one of the best and most enjoyable options.
Rest assured that when you clean and design bigger pieces, expect to earn a lot more. Larger pieces take more time to flip, but you can earn more per piece. These are your couches, dining tables, chairs, and chest drawers.
With some cleaning and good photos, those items get sold off quickly! If you're interested in this but don't know where to start, here's an example of how I made money flipping furniture.
15. Rent Out Your Space
We all know that time is money, but did you know that space is also money? Why else is storage warehouse so popular? People need them because they don't have enough space in their homes.
If you have a basement in your house that you don't use. You could list it on Craigslist or talk to your neighbors and let them know you're renting out your storage space. Some of them would gladly rent it from you.
Have an extra room? You could rent that out as well. List it on Airbnb and wait for a reservation to come in! Obviously, you need to be comfortable living with a stranger. You also need to tidy up the room to make it presentable and take good pictures as well to give a homey vibe!
In 2021, the average monthly earnings for Airbnb hosts was around $900. With some work, you can easily earn more than $600 a week during the peak traveling seasons!
Your car can be up for rent too. Turo, a car-sharing platform, lets you list your car on the site and get it in front of people looking to rent a vehicle for the day or week. Just make sure to clean and fill up the gas before you advertise it.
Frequently Asked Questions
1. Is $600 a day good money?
Personally, $600 a day is good money! Really good. $600 a day adds up to more than $100,000 in a year. Six figures, imagine that! That's exactly why so many people are talking about the topic "how to make 600 dollars in a day". It's like the big question on everyone's mind when they're looking for legitimate ways to boost their income.
But whether $600 a day is good money really depends on a lot of factors like your personal circumstances and how well you can maintain that income consistently. If you can't maintain the income consistently, or if you're spending way more than $600 a day, then it's not good money.
There are also other factors that come into play, like your location and lifestyle. In some places, $600 a day is a lot because it's way more than the average, but if you're in a place like NYC or San Francisco, don't expect $600 a day to be that significant. It's enough to get you by, though.
Basically, "good money" is subjective. It depends on you and your situation. If you're happy and satisfied, that's all enough to call what you're earning "good money."
2. How Can I Make $600 in a Month?
A lot of people I come across including my friends and coworkers believe that earning an extra $600 per month on top of a job is hard. They say there's not enough time to make money due to mommy duties, cooking, cleaning, and other chores. Interestingly, they would always tell me that they were binge-watching Netflix or taking long naps after work or on the weekends.
I always think it's possible, and to help with this, you can focus on side hustles that have flexible hours and offer a higher payout. This can include walking dogs and renting out your spaces, such as your car, living spaces, and even parking spots.
I flipped furniture after work and on the weekends, and I was able to make that much money in less than a month. I had a blast giving old furniture new life, and the extra money I made definitely came in handy.
3. How Can I Make $600 a Week?
Want to really know how to make 600 dollars a week? It's called being consistent and having dedication. This is no easy task, but it's doable. As you figure out what works, it will become second nature to earn $600 a week.
Getting a full-time job in a high-paying field like finance or tech is one way to get to this goal. This route gives you a steady income, so you don't have to worry about meeting the goal this week but not the next.
But if you're anything like me who doesn't want to have a 9-5 job, you wouldn't want to take that road. Luckily, there are lots of options that can help you earn $600 and even more in a week, such as offering your services as a freelancer, starting a blog, or doing online tutoring. There are many possibilities – start with your hobbies!
I started this blog as a hobby, and now it's one of my main sources of income. It helped me make enough money to live comfortably.
Enjoyed this post? Don't forget to pin the image below! Also, don't forget to follow me on Pinterest over here! 🙂