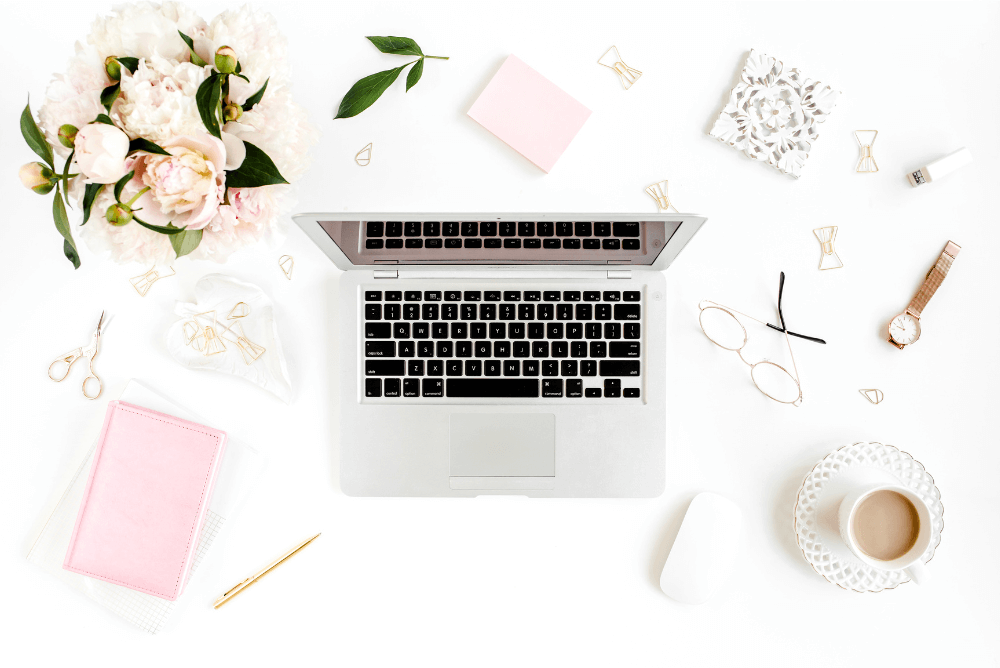 We will receive a commission if you make a purchase through our affiliate link at no extra cost to you. Please read our disclosure policy for more information.
Finding a job that you like doesn't happen overnight. Finding a job that is right for you takes time, effort, and a lot of trial and error.
While you're searching for that dream job, you may have to take on a few jobs that you don't love to pay the bills. Or maybe you're looking for a side job to make extra money to help supplement your income. Whatever the case, you want to know that the job you're taking is one that is always hiring so you don't have to worry about finding work in the future.
Having said that, don't settle for a job that you hate just because it's stable. There are plenty of jobs out there that are always hiring and that you might actually enjoy. You just need to try something new and be open to different opportunities.
Types of Companies That Are Always Hiring
Every day someone is quitting or getting fired from their job. It's a fact of life. While it may be difficult to find stability in some industries, there are others that are thriving and are always hiring workers.
High Growth Companies
Startups tend to experience fast growth and they need all the help they can get to keep expanding. Established companies like Google, Microsoft, and Amazon always search for talented individuals to join their teams.
Recession-Proof Companies
There are some companies that do well no matter what the economy is like. These companies are usually in the healthcare, food, or technology industry. People need to eat, be healthy, and have their gadgets, no matter what the economy is doing.
Government Agencies
A country can't function without its government and that means there is a slew of opportunities for employment. Government agencies are always hiring because they need to keep up with the demand of the population. If you're looking for a stable job with good benefits, then consider applying to work for a government agency.
The Best Jobs That Are Always Hiring
Certain jobs (e.g. doctors/nurses, teachers, accountants) require you to attend medical school or complete certifications, but there are many of other jobs out there that don't and you can get started with no experience.
Here are the best 10 jobs that are always hiring to help you get started.
1. Freelance Writer
Median Salary: $69,510 per year
Creative writing is a skill that will never go out of style. As long as there are businesses, there will be a demand for freelance writers.
You might think that you need to be able to write like Shakespeare to be a freelance writer, but that's far from the truth. You just need to be able to communicate clearly and concisely.
A writer's job is to take complex topics and make them easy to understand to the average person, not to sound like a thesaurus. Companies need you to convey their message to consumers in an interesting and engaging way.
Freelance writers charge by word or by the project. New writers can expect to earn $0.05 per word to start, but as you build a portfolio of writing samples, you can start charging more. Most articles are between 500-1,000 words, so you can earn $25-$50 per article as a new writer. For articles that require extensive research, you can charge up to $0.50 per word.
You can get paid to write articles, blog posts, web copy, or even marketing materials like brochures and email newsletters. To find freelance writing jobs, you can visit online job boards like Upwork, Problogger, and r/HireaWriter.
If you enjoy writing and want a remote job that allows you to work independently and manage your own time, then becoming a freelance writer will give you the flexibility to work from work and set your own schedule.
Pros: Freedom to work from home, pick up projects you're interested in, and set your own rates.
Cons: Unpredictable income, having to find your own clients, can be lonely working.
2. Full-time Blogger
Median Salary: $45,488 per year (ranges from $33,478 to $120,000+ per year)
Employees are at the mercy of their employers, but if you're self-employed, then you're in control of your own career.
One of my favorite ways to be your own boss is to start a blog – this is exactly what I did and I don't regret this decision at all!
You can blog about anything that interests you, whether it's fashion, food, travel, or your lovely pets. As long as you're passionate about your topic and can produce quality content consistently for your readers, then you'll be able to make it.
For example, I blog about personal finance because it's something I can't stop talking about when I'm around my family and friends. I love sharing fun side hustle ideas and money saving tips and tricks with my readers. And the best part is, I get to make money while doing it!
To make money blogging, you can sell your online space to advertisers (running ads on your website), work with affiliate programs (promoting products), or even sell digital products like eBooks or online courses.
Pros: Blog about something you're passionate about, make your own hours, and be your own boss.
Cons: Can take a while to build up an audience, and income can be unstable (especially when starting out).
How I Became a Full-time Blogger Earning Over Six Figures Per Year
I found what I love doing by chance. I never thought that it was possible because I hated all my corporate jobs. I worked at different companies doing different things, but I was never really happy. I felt like I was just going through the motions day after day.
One day, when I was researching side hustles to earn money from home, I discovered blogging.
Starting a blog is very affordable (it costs less than a cup of latte a month) so I decided to give it a try on a whim. It was the best decision I've ever made.
Compared to other business ideas that required significant upfront investment (renting a space, purchasing inventory, hiring staff), blogging was very low risk and seemed like a no-brainer.
I started my blog as a profitable hobby and I thought it was just a way to make some extra money, but after I started writing about my passion and building a following, I realized that this could be my dream job.
I loved being able to get my voice out there and reach out to people who needed help. It felt great to be able to make a difference in people's lives. Eventually, I was making enough money from blogging that I was able to quit my day job and do it full-time.
Today, I earn more than $200,000 a year (way more than my banking job) as a full-time blogger and I couldn't be happier.
Mind you, blogging is NOT easy and you don't make money with a snap of a finger. It takes A LOT of dedication, hard work, and consistency to be successful. Many people fail because they give up too soon.
My Blogging Journey
I started with no experience and struggled for many months to try to figure things out. I too, almost gave up many times in the beginning because I wasn't seeing any results, but I was determined to make it work. And I'm glad I stuck it through. If I had given up, I would have missed out on the opportunity of a lifetime!
When I started my blog, I was still working at my day job, so I only had limited hours to work on it. I was working on my blog after work, during breaks, and on weekends, trying to fit it in whenever I could.
I was constantly learning and experimenting, testing different things to see what worked and what didn't. I made a ton of mistakes along the way (still am!), but I treated it as a learning experience.
It took me about 12 months before I made any real money (my first $5,000 per month). But once I saw that it was possible to make money from blogging, I knew that I wanted to do it full-time, which I was able to become a six-figure blogger in less than 2 years!
I realized that if I wanted to make serious money from blogging, I would need to treat it like a business and not just a hobby. That's when things started to change for me.
After much thought and consideration, I quit my day job and became my own boss.
I shared my blogging journey with all my lovely readers from the time I was earning $0 to over $25,000 per month in my raw and honest blog income reports. You can see how bad things were, but how things gradually picked up over time as I grew my blog traffic and audience.
You can start a blog about your favorite topic. This is the best approach because when you're blogging about something you're passionate about, you'll be much more likely to stick with it and not get burnt out easily. If you write things you don't like, it'll feel like another job and you'll quit in no time.
If you're not sure what to write about, try brainstorming a list of ideas. What are some things you're family and friends always come to you for advice about? What are some topics you're always reading and researching about? These make great blog post topics!
Once you have a list of ideas, try to narrow it down to one specific topic.
Some popular topics people blog about include:
Recipes
DIY/Home Improvement
Fashion/Beauty
Travel
Lifestyle
Personal Finance
Parenting
Fitness
Wellness
Technology
These are just a few ideas to get you going. Once you've decided on a topic, it's time to start creating content!
If you're serious about making money blogging, I recommend checking out my FREE 7-Day e-mail course. In this e-mail course, I'll show you everything you need to know to start a successful blog, from choosing the right niche to setting up your blog to making money.
3. Social Media Manager
Median Salary: $60,092 per year
This is a job that never existed when your parents were your age. Social media was still in its early stages and companies weren't even thinking about using it for marketing purposes.
Nowadays, social media is one of the most powerful marketing tools and every company wants to have a presence on at least one social media platform.
Getting a job as a social media manager should be fairly easy for you since you grew up with it. However, there are some skills you need to learn in order to be successful in this field.
As a social media manager, you'll be responsible for creating and curating engaging content, managing schedules and posts, interacting with followers, and measuring the success of campaigns.
You're no longer just a user, you now have to put on the hat of a marketer and think about creative ways to promote the company's products or services on social media.
It's also important that you stay up-to-date with the latest social media trends and algorithms so you can always be one step ahead.
This job is great for you if you're a social media addict and you love spending your time on platforms like Instagram, Facebook, TikTok, and Snapchat.
Pros: It's a creative job that allows you to be expressive, interact with people from all over the world, and work with some of the latest trends and technologies.
Cons: It can be challenging to keep up with the constant changes in the social media landscape. You need to have a thick skin since you'll be dealing with negative comments from time to time.
4. Information Security Analyst
Median Salary: $102,600 per year
From data breaches to ransomware attacks, it seems like not a day goes by without some sort of cyber attack making headlines.
Our data is more valuable than ever and companies know that if they end up in the news for a data breach, it could ruin their reputation and cost them millions of dollars. That's why companies are investing a lot of money and building up their cyber security teams.
Being an information security analyst means it'll be your job to protect the company's data from being hacked or stolen. You'll be responsible for implementing security measures, monitoring networks for suspicious activity, and responding to incidents if there is a breach.
This job is ideal for those that are curious by nature, love critical thinking, and have a natural aptitude for problem-solving. It's not unheard of for people to get hired without a degree but it's definitely easier to get a job if you have one in computer science or a related field.
Pros: It's a high-paying job with a lot of career progression. You'll never be bored since you'll always be learning about new threats and ways to protect against them.
Cons: It can be stressful since you'll be constantly on the lookout for cyber threats. You might have to work long hours if there's an active attack.
5. Warehouse Worker
Median Salary: $43,353 per year
The direct effect of online shopping is an increase in demand for warehouse workers. Amazon, Walmart, and Nike are in constant need of workers to prepare customers' orders and get them shipped out straight away. This trend is unlikely to change anytime soon as we shift away from in-person shopping to online shopping.
Working in a fulfillment center is not an easy job as it's a physically demanding job but it doesn't require any formal education or prior experience for entry-level positions. As long as you're able to lift heavy boxes and stand for long periods of time, you can probably get a job as a warehouse worker. This is one of the jobs that will hire anyone.
Your duties will mainly be picking and packing orders, scanning items, and loading trucks. It's a simple task but it can be repetitive and tiring. While you'll have teammates to interact with, many people work independently listening to their favorite music. This is one of the best jobs where you work alone and don't need to talk to people. The hours are often flexible which can be great for students or if you have another job.
If you don't like being active, you should stay away from this type of job. However, if you like to stay in shape and want to get your daily exercise while you're being paid, then this could be a great option for you.
Pros: Flexible hours, no experience needed, and the day goes by quickly as you're always moving.
Cons: The job is physically demanding, and the work can be repetitive and boring.
6. Make Money with Your Car
Median Salary: $37,402 per year
With inflation soaring, more and more people are forced to tap into the gig economy to make extra money. In 2022, 44% of Americans have at least another side hustle to help boost their income.
One of the most popular ways to make $200 a day in extra money is by driving your car. You can make money with your car in various of ways, from ride-sharing, food delivery to delivering packages.
If you have a clean driving record and a relatively new car, you could make some decent money by driving for companies like Uber or Lyft. You get to choose your own hours and only drive when it's convenient for you. You can also strategize to drive in areas where you'll get more fares, such as near airports or business districts.
Another alternative is to deliver food to companies like Instacart, DoorDash, or Uber Eats. You won't have to drive strangers around and get to blast your own music while you work. The only downside is that you'll have to deal with rush hour traffic and angry customers if their food arrives cold.
Delivering packages is yet another way to get paid to drive your car. Amazon Flex, UPS, and FedEx are always hiring drivers to deliver packages as they compete to get orders delivered as quickly as possible. You might have to work long hours during the holiday season but it's a great way to make some extra money.
Just be aware that traffic and bad weather can impact how much money you make. While you can make good money with these options, it's important to keep in mind the cost of gas and wear and tear on your car.
Pros: You can choose your own hours and work as little or as much as you want.
Cons: Traffic and weather can be unpredictable, which can impact how much money you make.
7. Teacher
Median Salary: $61,820 per year
There will always be a demand for teachers, no matter what country you live in. As the population grows, so does the need for qualified teachers. Teaching is a rewarding career where you get to make a difference in the lives of young people.
If you're patient, good at communicating, enjoy working with children, and have a passion for a particular subject, then becoming a teacher could be the career that you've been looking for.
There are many different types of teaching jobs, from early childhood education to teaching English as a second language. Teaching STEM (Science, Technology, Engineering, and Mathematics) subjects in high school is another area where there's a growing demand for qualified teachers. You could also become a special education teacher if you have the patience and compassion to work with children with special needs.
You'll need to get a degree in education and pass a licensing exam to become a teacher. Once you're licensed, you can apply for teaching jobs at schools in your area. The hours are usually regular but you might have to work some weekends and evenings for parent-teacher conferences and other events.
The hours can be long, and the job can be stressful, but the sense of satisfaction you get from teaching is worth it. The bonus is that you'll have summers and holidays off.
Pros: Rewarding career and being able to make a real difference in people's lives.
Cons: The hours can be long, and you may have to work evenings or weekends.
8. Web Developer
Median Salary: $78,300 per year
The Bureau of Labor Statistics (BLS) released a report that predicts the fastest growing jobs between 2021 to 2031 and web developers are on the list. The demand for web developers is expected to grow by 30% during this time period, outpacing the job growth for other occupations.
This is not surprising given the growing number of businesses that are going online. In order to have a website, businesses need web developers to create and design their e-commerce site. They also need a team of web developers to maintain and update their website as technology changes. Not to mention, having websites and apps that are user-friendly on mobile devices is now a must for businesses.
There is a wide range of web developer jobs, from working on small personal websites to large corporate websites. Many experienced web developers work as freelancers, so they can choose which projects they want to work on.
The skills that you need to be a web developer include coding, programming, and graphic design. You don't need a four-year degree to become a web developer; there are many coding boot camps that can teach you the skills you need in a matter of months. You can get a job as a web developer with just a high school diploma but most employers prefer to hire candidates with an associate's degree or higher.
Once you have the necessary skills, you can apply for jobs at web development agencies or companies with an in-house web development team. As a freelance web developer, you can build your own clientele by creating a portfolio of your work.
Pros: High demand means that there are many job opportunities available. You can also work as a freelancer and set your own hours.
Cons: Can be a stressful job as you have to meet deadlines and clients' expectations.
9. Nurse
Median Salary: $123,780 per year
We are in dire need of nurses as the baby boomer generation is reaching retirement age and there is a growing demand for healthcare services. In the same report, published by BLS, nurses ranked #1 for the fastest growing occupation with predicted job growth of 40%.
Nursing is a highly respected profession and it's a great career choice if you want to help people. Nurses provide essential care to patients in hospitals, clinics, and other healthcare facilities. They also play a vital role in educating patients and their families about their health conditions.
To become a registered nurse, you need to have a bachelor's degree in nursing from an accredited program. You must also pass the National Council Licensure Examination (NCLEX). Once you're licensed, you can apply for nursing jobs.
There are many different specialties within nursing, so you can choose an area that interests you. For example, you could become a pediatrics nurse to work with children, or a geriatrics nurse to care for older adults. You could also specialize in a particular area of medicine, such as midwifery or cardiology.
Pros: Highly respected profession with excellent job prospects.
Cons: The job can be physically and emotionally demanding. You may have to work long hours, nights, or weekends.
10. Take on Odd Jobs
Median Salary: $41,000+ per year
If you're currently between jobs and need a gig that can tide you over until you find your next full-time job, taking on odd jobs around the city is worth exploring. It allows you to continue searching for full-time work while still earning an income without committing to a job that you might not want in the long term.
The nature of odd jobs is casual and can be found through word of mouth, online job boards, or classified ads. They usually don't require any special skills or experience and can include anything from dog walking to painting houses.
Rover is a money-making app that lets you dog walk or pet sit for other people in your local neighborhood. TaskRabbit is a popular app that connects you with people in your area who need help with odd jobs like moving furniture or assembling IKEA furniture. If you have a car, you can sign up with Uber or Lyft to be a driver or deliver items to people in your community.
You can find all sorts of odd jobs by asking friends and family if they know of anyone who's looking for help, or by searching online job boards like Indeed and Craigslist.
Taking on odd jobs can help you earn extra money to cover your living expenses while you're looking for full-time work. However, they're not suitable as a long-term solution as the income can be unstable, and the hours are often unpredictable.
Pros: Flexible work that allows you to make your own schedule.
Cons: The work can be unreliable and the pay is often not very high.
Tips For Finding Jobs That Are Always Hiring
1. Do your research: Use job search engines and job boards to find out which companies are hiring in your area of interest.
2. Brush up on your skills: If you're applying for a job that requires specific skills, make sure you brush up on those skills before applying. Take online courses or get a certification to show potential employers that you're qualified for the job.
3. Consider temporary work: If you're between jobs, taking on a short-term or temp job can help you make ends meet while you continue your job search.
4. Network: Get connected with people in your field and let them know you're looking for work. Attend industry events and job fairs, or join professional organizations.
5. Stay positive: It can be easy to get discouraged when job hunting, but remember that it's important to stay positive and keep trying. hpl Eventually, you'll find the right job for you. And who knows, maybe you'll even find a career that you love!
FAQs About Jobs that Always Hire
What is the easiest company to get hired at?
It's challenging to pinpoint a single "easiest" company to get hired at since hiring practices vary based on location, position, and current market conditions. It also depends a lot on the hiring manager; they might be more lenient, willing to give candidates a chance, or see potential in an individual.
Many people find entry-level positions in industries with high turnover rates, such as retail, fast food, and customer service, more accessible for immediate employment.
Companies like Walmart, McDonald's, and Amazon are frequently cited for their regular hiring due to their expansive networks and consistent consumer demand.
However, "easy" doesn't necessarily equate to being the best fit for everyone.
While there might be more openings in such companies, the positions often come with challenges like irregular hours, physical demands, or repetitive tasks. It's crucial to consider personal preferences and long-term career goals when seeking employment.
How do I always find a job?
Always finding a job means staying adaptable and continuously updating your skills. Staying informed about market trends can make a difference.
Taking on multiple side hustles, such as freelancing in writing, design, coding, or even running errands for others can provide additional income.
Starting a personal blog can generate revenue through posting ads on your website or affiliate marketing. Online businesses, like e-commerce or dropshipping, can be profitable ventures.
Platforms like TaskRabbit offer opportunities to earn by doing tasks for others.
Last but not least, building and maintaining professional relationships is crucial. Networking frequently results in job openings or business opportunities.
Overall, by keeping your skills up-to-date and being open to various opportunities, you can ensure consistent employment.
What is the hardest job to get hired at?
Some jobs, especially careers that pay $100,000 per year and up, are harder to get than others. For example, becoming an astronaut or a neurosurgeon requires a lot of training, and there aren't many positions available.
High-ranking government jobs are also challenging to secure due to the qualifications needed. Some research positions have limited openings, making them competitive. Jobs in entertainment or sports are similarly difficult to land.
The challenge in securing a job often relates to the number of available positions and the demand for them.
Enjoyed this post? Don't forget to pin it! Also, don't forget to follow me on Pinterest over here! 🙂