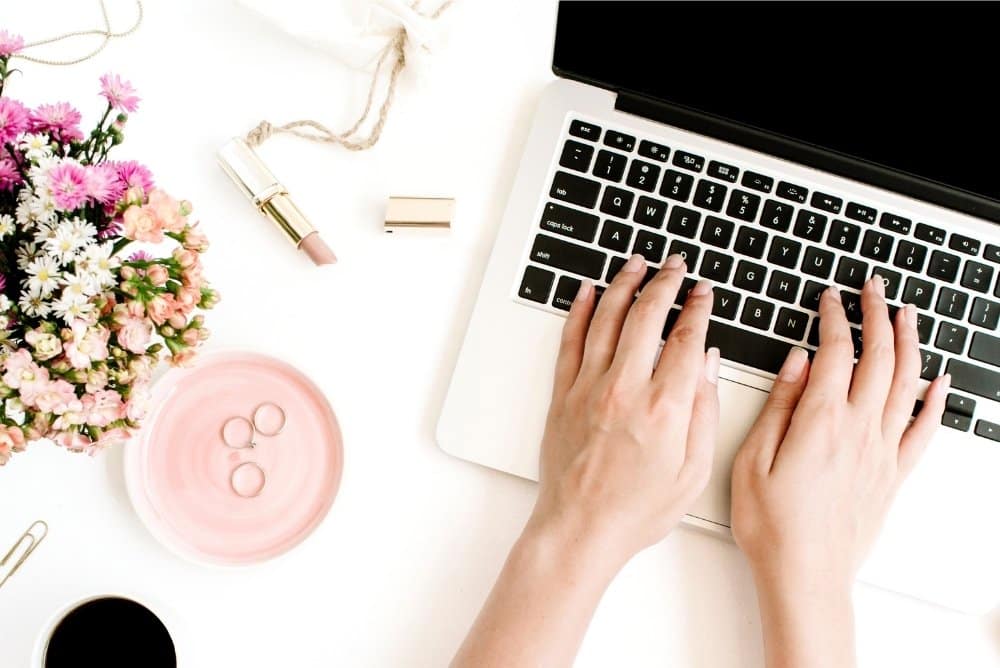 We will receive a commission if you make a purchase through our affiliate link at no extra cost to you. Please read our disclosure policy for more information.
You hear many people talk about how they are making money online.
You might even have tried a few things here and there, but nothing has really stuck.
Ask yourself this, have you really given it your all?
Have you tried different methods and given each one a fair chance?
The truth is, there are many ways to make money online…including getting paid to post ads!
Posting ads can be a relatively easy and profitable fun hobby to earn some cash on the side or you can turn it into your main source of income when you dedicate time to learning it.
Personally, I chose the 2nd option because I was dying to quit my job. I found that working at an office job wasn't for me. I needed freedom and flexibility in my schedule, so I could spend quality time with my family and other important things in my life.
After trying many side hustle ideas, I eventually became a full-time blogger earning over $120,000 a year! It's beyond my wildest dreams to work from home and earn way more than my office job!
This is to show you that you just need to find what works for you and dedicate yourself to making it happen.
What Companies Will Pay Me to Advertise?
Practically all companies have annual advertising budgets to pay for ad space on websites, television commercials, radio ads, and more.
Advertising is a form of marketing strategy that businesses use to promote and sell their products or services. Without it, businesses would have a harder time getting their name out there to potential customers.
There are many different approaches to getting paid to post ads. From popular methods such as signing up for programs that will pay you to post ads on your website, promoting products you love to using your car for advertising.
You can decide which route interests you and works for your lifestyle.
1. Start A Profitable Blog and Post Ads for Money
Selling ad space on a blog is one of my favorite techniques to monetize a website because it lets you earn money passively.
You can make $200 a day by posting ads on your blog if you have a large enough audience. But even if you don't have a large audience, you can still make a few thousand dollars a month.
Here's a screenshot of the ad earnings from one of my anonymous blogs.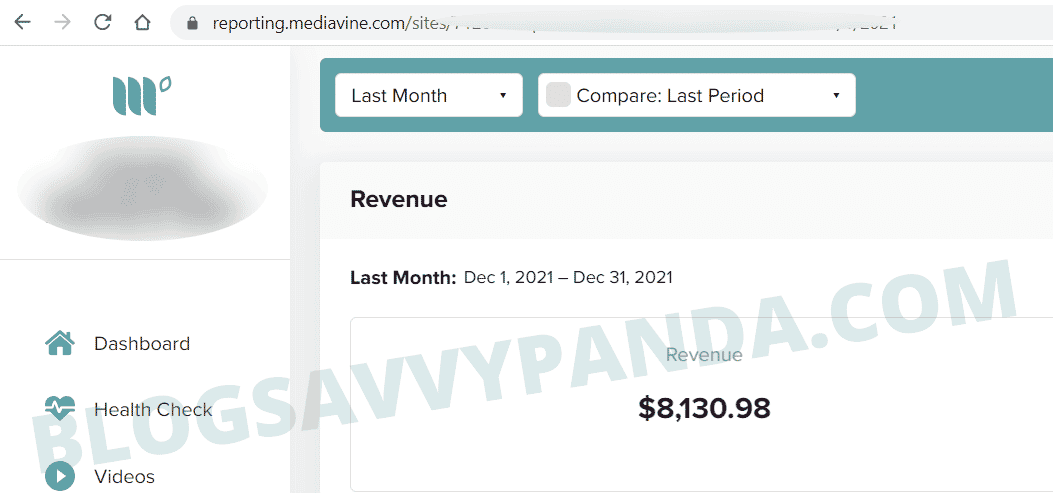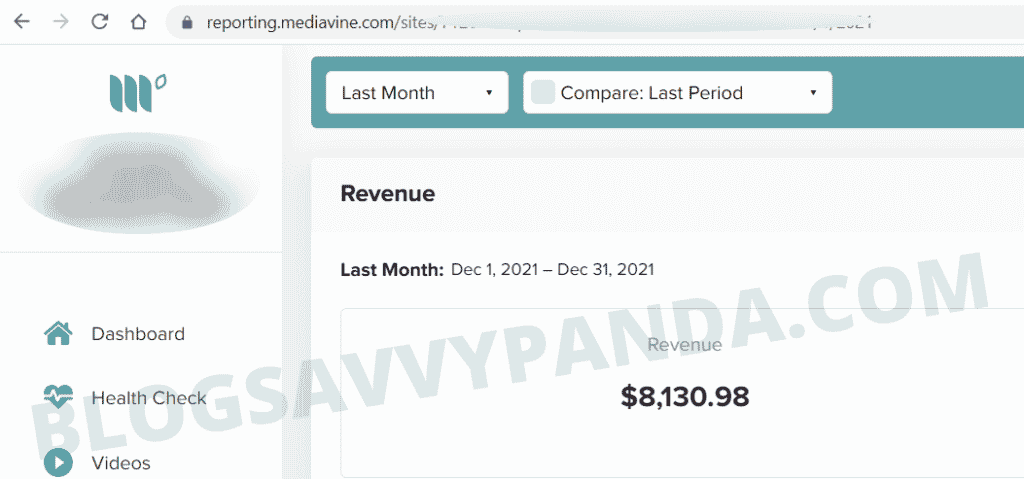 How do I get paid for ads on my website?
Ads are spaces on your website that you sell to advertisers. These can be banner ads, text links, or product placement. Advertisers will pay you a set fee or a commission based on the number of clicks or impressions their ad receives on your site.
The easiest manner to start earning money from advertisements is to join an ad network. Ad networks are companies that connect advertisers with websites that want to host ads. Once you join an ad network, you can start selling ad space on your blog.
The most popular ad networks for bloggers include Google AdSense, Mediavine, and AdThrive. As shown in the screenshot below, I personally use Mediavine to display ads on my blog.


I started this blog on a whim while I was stuck at my cubicle job. It gave me something to look forward to during those dreadful office days.
It was a hobby at first but little did I know that my tiny blog would become a full-time business that allowed me to make a real living from home.
If you're passionate about writing and sharing your experiences with others, starting a blog is one of the best ways to get paid to post ads. You can join my FREE 7-day e-mail course that teaches total beginners, like you, how to start a profitable blog.
2. Get Paid to Post on Social Media
Social media is bigger than ever! Companies are expected to spend $225 billion by 2024 to have their products featured on popular platforms like Facebook, Instagram, Pinterest, and TikTok.
That's because influencers have a large following of engaged fans that listen to their recommendations. When an influencer posts about a product they love, their followers are more likely to buy it.
With Pinterest, you can monetize your following by posting pins that feature products you love. When someone clicks on your pin and buys the product, you'll earn a commission. This is just one of the ways of making money on Pinterest.
You can also get paid to post on Instagram, Facebook, and TikTok. There are many companies that will partner up with bloggers and pay them to post ads on their blogs.
The best part about making money from social media is that you can do it on your own time. You don't have to quit your day job or put in extra hours. You can simply post a sponsored tweet or Facebook update when you have a free moment.
If you're interested in getting paid to post on social media, you can get started with Upfluence, Izea, and Grapevine Logic.
3. Monetize with Affiliate Marketing
Aside from earning money with ads on my blog, affiliate marketing is another effective path to generate passive income. In this case, the ads have taken shape as products and services recommendations.
Affiliate marketing is when you promote a product or service on your website and receive a commission whenever someone clicks on your link and makes a purchase.
Now, just to be clear, the commission doesn't come out of the product's price or the buyer's pockets. The company you're promoting will pay you the commission.
For example, let's say I have a blog about fashion and I promote a dress from Nordstrom. If someone clicks on my link and buys the dress, Nordstrom will give me a commission. The person that bought the dress pays the same price whether they use my link or not.
Depending on the affiliate program, you don't only earn a commission on the sale that you generate. You also earn a commission on any sales that come from people who clicked on your link and then bought something else on the site.
If you're an Amazon Associates affiliate, you'll earn a commission whenever someone clicks on one of your links and ends up purchasing an item on Amazon within 24 hours. And if they buy something else while they're there, you'll earn a commission on that too!
This is why everyone loves Amazon Associates.
If you're a beginner and want to start making money with affiliate marketing, check out these companies: Amazon Associates, Rakuten, and ShareASale.
4. Become a Virtual Assistant to Post Ads on Facebook
Sometimes, you just want an easy work from home job that allows you to make some extra cash at home because you have your hands full with other priorities in life. And that's okay!
I understand because I've been there before.
That's why becoming a virtual assistant (VA) is an excellent solution to making money online without having to sacrifice your schedule.
A virtual assistant is someone who provides online administrative, social media, or creative assistance to a business or individual. And there are many small businesses that need help posting ads on Facebook or other social media platforms.
One of your duties as a VA could be creating and managing a company's social media accounts. This would involve posting updates, responding to comments, and running ads.
While you don't need a degree to get hired as a VA, you should have some experience with social media.
There are plenty of VA positions posted on job boards like Indeed, Upwork, and Fiverr. Another option is to find clients from Facebook groups.
5. Make Money on Sponsor Content
Your favorite food blogger probably gets paid to post pictures of the delicious meals they cook. And that travel Instagrammer you love probably gets free hotel rooms and flights in exchange for posting about their experiences.
This is called sponsored content and it's a form of advertising!
With sponsored content, businesses pay influencers to create and share content that promotes their product or service.
It's a win-win for both parties because the influencer gets paid to do what they love (create content), and the business gets their products in front of an engaged audience.
If you have a blog or social media account with a good following, you can get paid to post ads that are sponsored content.
For example, if you have a blog about dogs, a dog food company may sponsor a post about the best dog food for picky eaters. Or, if you have a travel blog, a company may sponsor a post about the best places to visit in Europe.
The awesome thing about sponsored posts is that you can generally negotiate your own rate. When you have a popular blog, you can cash in a decent amount of money.
To find sponsored content opportunities, you can search for sponsored posts on Google, or contact brands directly and inquire about sponsorship opportunities, or use sites like TapInfluence.
6. Get Paid with Car Advertising
What you drive daily can be turned into an income-generating machine just by adding a few car wraps.
People are always looking for creative ways to make money, and car advertising is a unique idea to do it.
There are two ways you can get paid to advertise on your car. The first is to sign up with a company that will pay you to place ads on your car. The second is to become an affiliate for a car wrap company and earn a commission on every sale you generate.
Companies like Carvertise will pay you to place ads on your car for clients that are trying to increase brand awareness or promote a new product.
For example, you may be paid to place a decal of a new energy drink on your car. Or, you may be paid to advertise a new app by having its logo placed on your car.
How much you get paid depends on the company you work with and how many cars they want to place ads on in your area. But, it's a passive process to make some extra cash without having to do any extra work.
7. Become an Ambassador
Are there certain products that you absolutely love and can't live without?
If you answered yes, then you might be able to make money by becoming an ambassador for that product.
A brand ambassador is someone who represents a company and its products or services. As a brand ambassador, you would be responsible for promoting the company and its products/services in a positive light.
This could involve posting about the company on social media, handing out free samples at events, or writing blog posts about the company's products.
Being a brand ambassador is a fun way to get paid to post ads because you're essentially getting paid to talk about things that you're already interested in. And, if you do a good job, you can sometimes get free products as well!
There are several methods to find brand ambassador positions. You can search for "brand ambassador" on job boards like Indeed, or contact companies directly and inquire about open positions.
8. Generate Ad Money from YouTube Videos
You're on YouTube watching a brand new music video and in the middle of it, you're interrupted by a commercial.
After the commercial, you think to yourself, "I could totally do that!"
No, not create your own music video, I'm talking about the commercial!
As a creator, you can start your own YouTube channel and get paid to post ads. You can become a YouTube Partner and make money from ad revenue that's generated from your videos.
To be eligible for this, your channel must have 4,000 watch hours in the last 12 months and 1,000 subscribers. Once you reach these milestones, you can apply to be a YouTube Partner.
If you're accepted, you'll be able to run ads on your videos and earn revenue from them.
You can also partner with brands and promote their products in your videos. This is generally done through product placement or video sponsorships.
For example, you may be paid to mention a certain product in your video or to place that product in your video. We've all seen those unboxing videos where people get paid to open up a new product and show it off on camera.
The amount you can earn depends on the number of views your video gets. But, if you have a popular channel with a lot of subscribers, you can definitely make some good money from YouTube videos.
9. Post Ads in E-mail Newsletter
Do you have a list of subscribers that you send e-mails to on a regular basis?
You're giving out valuable content for free to your readers, so why not get paid for it?
One way you can get paid to post ads is by incorporating them into the body of your e-mail newsletter.
For example, you may be paid to include a banner ad at the top of your newsletter or to insert a sponsored e-mail blast in the middle of your content.
Plenty of companies are willing to pay to have their ads featured in e-mail newsletters because they know that the people on that list are already interested in what they have to offer.
The amount of income you can bring in depends on the size of your list and the number of e-mails you send out per month. But, if you have a large list and send out frequent e-mails, this can be a very lucrative passive income strategy.
Don't forget to disclose that the e-mail contains paid advertising.
10. Earn Money with In-app Advertising (App developers)
Free apps are free for a reason. They make their money from in-app advertising.
In-app advertising is when brands pay to have their ads placed in apps. These ads can be banner ads, interstitial ads, or video ads.
From a user perspective, you've probably seen these types of ads while playing a game or using a free app.
As an app developer, you can get paid to post ads in your app. You would simply need to incorporate advertising into your app and then work with brands to place their ads.
The amount you can make from in-app advertising depends on a number of factors, such as the type of ads you allow, the amount of traffic your app gets, and the price you charge for ad space.
FAQs about getting paid to post ads online
Since I earn money through my blog, many people frequently ask me how to generate income by displaying ads on their blogs. I will add more to this queue as I make updates to this post. Here are a few common questions they ask.
How to make money by advertising and posting online?
Want to get paid to promote other companies, or even your own brands and products?
My top recommendation for making money with advertising is to start a blog and choose a profitable niche. Once you've created a blog and decided what to write about, create quality content that resonates with your audience.
For more exposure, where you can earn through advertising, set up different social media accounts like Pinterest, Instagram, and TikTok to boost brand awareness. I personally use Pinterest to drive traffic back to my blog where I can earn money through ads and affiliate marketing.
As you gain a solid following by consistently offering valuable, engaging material and using search engine optimization strategies to increase your online visibility, start posting ads on your site. When I reached my first 10,000 monthly pageviews, I was able to reach out to companies to display ads on my website. As my pageviews increased, I joined Mediavine to earn more from ad income.
On top of display ads, make money by joining affiliate programs or creating sponsored content. I personally love and use affiliate marketing to earn a full-time living online. One of the first courses I took was Making Sense of Affiliate Marketing, which helped me get the ball rolling when I was still a beginner.
If you don't already know, affiliate marketing is just recommending a product you use and like to your audience; each time they click on your affiliate link and make a purchase, you'll earn a commission from each sale.
Final Words on How to Get Paid to Post Ads
Determine the method that speaks to you and start earning money by posting ads! Whether you become a full-time blogger, promote products on social media, or incorporate ads into your YouTube videos or e-mail newsletter, there are plenty of ways to get paid to post ads. Remember to disclose that the content is sponsored or that you're being compensated in some way.