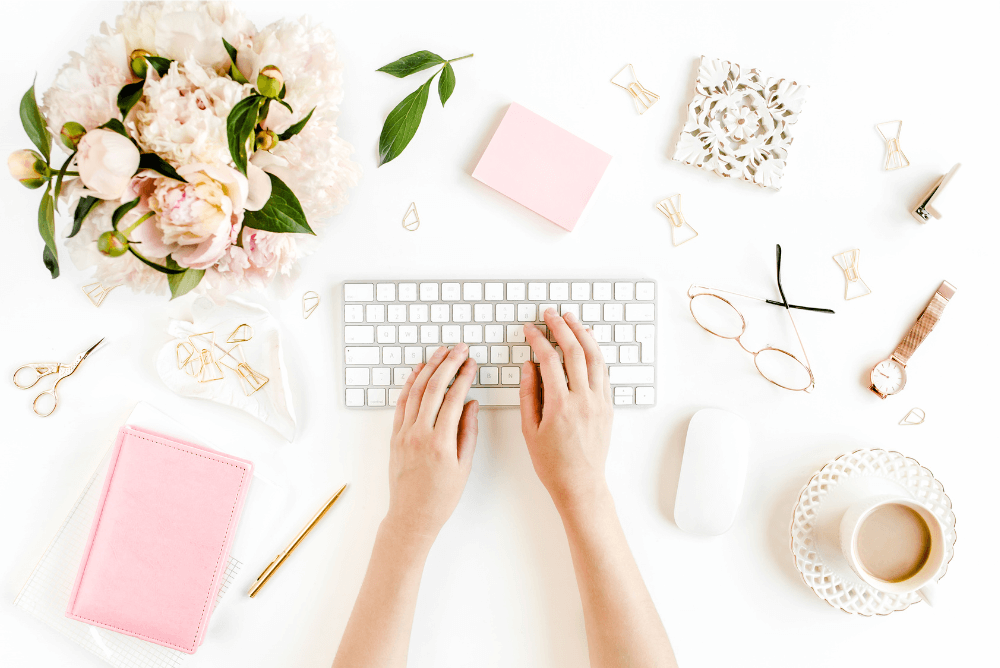 We will receive a commission if you make a purchase through our affiliate link at no extra cost to you. Please read our disclosure policy for more information.
Are you running out of excuses to avoid going to that team event? Do you find yourself daydreaming about a life where you don't have to talk to anyone? If you answered yes to either of these questions, then it's a sign that you might be better suited for a job where you work by yourself.
There are many benefits to working by yourself. With less interruption, you're more focused and efficient at getting work done, and you don't have to deal with the drama that comes with working in a team. Not to mention, you can take breaks whenever you want and don't have to feel guilty about it because no one is around to judge you.
Whether you're looking for work from home jobs or positions that doesn't require a lot of interaction with people, there are plenty of jobs where you can work alone and enjoy the peace and quiet. The great thing is you can earn anywhere between $100 in fast money and $200 per day as a side hustle to as high as $500 a day in full-time income.
Here are the best jobs where you can work alone.
1. Social Media Manager
The term "social" in social media doesn't always mean you have to be extroverted and outgoing. In fact, many people who work in social media are introverts who enjoy working alone.
I'm introverted myself and I've been using Pinterest to drive traffic to my blog since 2017. It's a great platform because you can create content and share it with readers by creating pins without ever having to interact with people. And when you do have to interact with people, it's usually through a computer screen, which can be a less intimidating job for introverts.
I got into social media when I noticed that everyone was talking about it.
People would say "Add me on Facebook", "What's your IG handle?", and "What's your WhatsApp number?"
With over 4.7 billion active users, social media is not going away anytime soon so there are a lot of opportunities to make money from it. If you're good at promoting content and engaging with your audience, you can make a decent living from social media.
Here are the different ways you can earn money on social media:
Become an influencer: With influencer marketing, companies will pay you to promote their products and services. You can choose to partner up and work with brands that you personally love and use, which makes the job a lot more enjoyable.
Promote your own products or services: Whether you have an e-book on Amazon or an online shop on Shopify selling your own merch, you can use social media to drive traffic to your products and make sales.
Use social media to drive traffic to your website: If you have a blog or website, social media is a great source to generate traffic to your site and grow your audience. You can share your latest blog post or video on social media and include a link back to your site. (This is what I do!)
Earn money with Ads: As a YouTube creator, you can get paid to run ads on your videos. According to Forbes, about 50% of the highest paid YouTubers' total revenue comes from ads.
Become a social media manager: Many businesses are looking for social media managers who can help them with their social media presence. As a social media manager, you'll be responsible for creating and scheduling posts, managing a brand's online community, and more.
You don't need any experience to get started. I had NO experience when I first started using Pinterest, but after learning how to earn money from home using Pinterest, I was able to quit my job to become a full-time blogger earning over a net income of six figures per year. As long as you're willing to learn and put in the work, you can turn your social media skills into a full-time career.
The average salary for social media manager is $56,779 a year.
2. Full-Time Blogger
When I was at my office job, I dreaded attending team meetings and going to networking events because I'm an introvert. I'm not very good at small talk and hate being on the spot. So when I found out that you could earn a living by writing on the internet, I was obsessed with the idea.
I've tried hobbies like flipping furniture and taking paid surveys to make extra money, but it wasn't enough for me to quit my daytime job. I knew that I had to find a more passive income stream that would give me the freedom to work from home (or anywhere in the world).
And that's how I got into blogging.
Blogging is one of the best jobs for introverts because it allows them to work alone in their own time and space. You can write about any topic that you're passionate about and share your thoughts with the world.
I love creating content for my readers and being able to help them in some way, whether it's sharing my best ways to make money online, or just making them laugh with my sense of humor (or at least I think I'm funny).
Before I started, I thought that you had to be great at writing to be a successful blogger, but that's not true at all. I use Grammarly to help me with my spelling and grammar, but other than that, I just write like I'm having a conversation with a friend.
You can start a blog about literally any topic that you're passionate about (this is the most important part). I enjoy talking about personal finance and side hustles with my friends, so I started this blog, Finsavvy Panda, to share my knowledge with others.
For example, you could start a blog about:
Parenting
Sustainable Living
Fashion
Minimalism
Food & Recipes
DIY Crafts
Travel
Gadgets
Healthy Living
Gardening
Pets
These are just a few ideas to get you thinking. You can really blog about any topic that you're passionate about.
How I Make Money Blogging (in Full-Time Income)
At the beginning of my blogging journey, I had a hard time getting traffic to my website and I was barely making any money from my blog. While everything seemed hopeless, I didn't give up on this idea. Deep down I knew that blogging was something that I was passionate about and I was determined to make it work.
I poured my heart and soul into growing my tiny blog and learned how to drive traffic to my blog with Pinterest. I also had to understand how to earn money correctly with my blog by using different monetization strategies like display ads and affiliate marketing.
After my one-year blogiversary, my efforts finally paid off and I was making $3,000/month from my small blog! As my blog grew, so did my income. Today, I'm now earning over $200,000/year from it, which is way more than my corporate job!
I don't want you to think that it's easy to make money blogging because it's not. It requires A LOT of work, dedication, and consistency to grow a blog and replace your full-time job. However, like anything in life, if you're willing to put in the effort and stay committed, it's totally doable.
You can read my raw and honest blog income reports to see how much I struggled in the beginning and how much I'm earning now. It documents my online journey from $0 to over $25,000 per month.
If you don't know where to start, check out my FREE 7-Day e-mail course to learn how to start a profitable blog. It walks you through the entire process, step-by-step. And it's completely free to enroll!
3. Freelance Writer
If your mind is filled with ideas and stories but you're not quite ready to start a blog, then you can become a freelance writer.
As a freelance writer, your work is mostly done in solitude in the comfort of your own home. You'll have the autonomy to choose your own working hours and take on as many or as few writing gigs as you want. Aside from communicating with your clients via email or video call to discuss the project brief, the rest of the writing process is done alone.
There are many ways to earn extra money online as a writer. You can write articles for other blogs and websites on any topic that you're knowledgeable about. This is a great way to get your foot in the door and start building your portfolio. Once you have a few writing samples, you can start pitching to writing jobs and earning money from your writing.
Freelance writing pays well too. The average salary is $66,935 per year.
4. Uber Eats or DoorDash Driver
With the rise of food delivery apps, there's a growing demand for drivers. If you enjoy driving but don't want to make small talk with passengers, then you can sign up to be an Uber Eats or DoorDash driver. You can make money delivering food instead of people!
You turn on the app whenever you want to start working and log off when you're done. It's that simple. And since you're driving solo, you can choose to blast your favorite playlist or listen to an interesting podcast while you're doing your runs.
DoorDash reports that Dashers earn $25 per hour after tips. As you get familiar with the delivery process and recognize popular restaurants in your area, you'll be able to deliver orders more efficiently and make more money. It's not uncommon to make $200 a day or more with this side hustle!
The downside to this gig is that you'll be driving in all sorts of weather conditions. Another thing to consider is your vehicle. Make sure you have a reliable car that can handle the wear and tear of this job.
5. Security Guard
Night owls will appreciate this job as it involves working the graveyard shift. As a security guard, your job is to protect people and property from potential threats.
You'll be patrolling the premises, monitoring security cameras, and writing reports. Depending on the size of the property that you're guarding, you may be working alone or with another guard.
Daytime security work tends to be more customer-facing. You may be working at a retail store or event venue where you'll have to interact with the public. If want to avoid people, then you should pick the graveyard shift.
Working the third shift means that you'll have the place all to yourself for most of the night. And since you'll be awake when everyone else is asleep, you can use that time to read a book or pick up a new skill like coding.
The pay for this job is decent ($35,925 per year), and you can get paid even more if you're willing to work weekends or holidays. Just be prepared for the long hours and loneliness that come with this job.
6. Virtual Assistant
There are plenty of administrative roles where you don't need to be in an office to do the work. As a virtual assistant (VA), you can work from home and provide administrative support to clients everywhere in the world.
Business owners don't have time to deal with the mundane tasks of running a business. That's where you as a VA add value to a company, you take care of the behind-the-scenes work so that your clients can focus on growing their business.
Your job duties will depend on your client's needs but general tasks include scheduling appointments, managing email inboxes, and keeping track of expenses.
All the work is done behind a computer screen, so won't have the pressure of face-to-face interactions.
The average hourly rate for a VA is $24, but you can charge more if you have experience or specialize in a certain area like social media marketing or copywriting.
7. Pet Sitter
Okay, so you don't really like human interaction, but you love animals! If you're an animal lover, you can get hired to take care of other people's pets.
As a pet sitter, you'll be responsible for feeding, walking, and playing with the pet while the owner is away on a trip. You can work with all kinds of animals like dogs, cats, birds, and even reptiles.
If you have a home with a backyard, consider offering boarding services. This is where the pet stays at your house while the owner is away. Owners will be more likely to hire you if their pet can stay in a home environment rather than a kennel.
Being reliable is a must when it comes to providing pet care services because pet owners are entrusting you with their beloved pets.
Rover is a great platform to get started as a pet sitter. Once you build up a good reputation around your area, you can start getting clients through word-of-mouth.
8. Long Haul Truck Driver
This one is for you if you like driving and don't mind being on the road for a long period of time –days or even weeks at a time. The upside is that you'll get to travel to different parts of the country (or even the world) and see some amazing scenery along the way while listening to your favorite music or podcast.
Of course, there are some downsides to this job like being away from home for long periods of time and having to deal with less-than-ideal sleeping arrangements. But if you don't mind being alone and can handle living out of a truck, then this shouldn't be a problem.
As a tractor-trailer trucker driver, your job duties include planning your route, making deliveries on time, and keeping your truck in good condition. Businesses depend on truck drivers to transport their goods, so you'll need to be reliable and have good time management skills.
You'll need to have a commercial driver's license (CDL) to do this job, and most trucking companies will provide training.
The median annual salary for a truck driver is $48,310, and you can make even more if you're willing to work overtime and drive on less desired routes.
9. Graphic Designer
Embrace your creative talents and get paid to design logos, illustrations, and marketing materials for businesses.
Graphic designers are responsible for creating visual concepts that communicate ideas to the target audience. This can be in the form of infographics, website designs, ads, and more.
While having a degree in graphic design is helpful, it's not always necessary. If you have a strong portfolio of work, you can get hired for junior-level positions without a degree. Companies value experience over education when it comes to this profession.
Graphic designers usually work with a team of other designers and marketing staff. But depending on the size of the company, you may be working alone or with just one other designer. Many graphic designers are self-employed and work remotely, so you have the flexibility to set your own hours and work from home.
The median annual salary for a graphic designer is $50,227, and you can earn more if you have experience or specialize in a certain area like web design or animation.
10. Web Developer
Want a fast-growing and high-paying job where you can work alone? Then a career in web development may be for you!
The Bureau of Labor Statistics (BLS) projects that employment for web developers will grow 13% from 2020 to 2030, much faster than the average for all occupations. The median pay for web developers was $77,200 per year.
Web developers are mainly hired to design, create, and improve websites. This includes managing the front-end (what users see and interact with) and back-end (server-side coding that makes the website function).
The core requirement is that you'll need to have technical skills like coding in HTML, CSS, and JavaScript. But being a good communicator is equally important as you'll be working with clients to understand their vision for the website.
If you're interested in a career in web development, you should take an online coding course to learn the basics. There are many coding bootcamps that can teach you the skills you need to get hired as a web developer. When you have some experience coding, you can start applying for jobs at tech companies or become a freelancer.
11. Accountant
If you're good with numbers and have an eye for detail, consider becoming an accountant. This is a profession that is in high demand and has a bright outlook for the future. No company can survive without having accountants on their team.
Accountants are essential for any business as they are responsible for preparing financial statements, managing payroll, and keeping track of expenses. They make sure that the company is compliant with financial regulations.
To become an accountant, you'll need to have at least a bachelor's degree in accounting or a related field. If you want to become a Certified Public Accountant (CPA), you'll need to pass the CPA exam.
The median salary for an accountant is $77,250 per year, and the job outlook is positive with 7% growth.
If you work for The Big Four (EY, Deloitte, PwC, and KPMG), a big chunk of your time will be spent working in teams. But if you work for a smaller accounting firm or are self-employed, you may be working by yourself most of the time.
12. Lab Technician
In your younger years, did you always enjoy watching and doing science experiments in the laboratory? Maybe this is a career you would excel at!
As a lab technician, you can assist scientists in research and development projects. Your main responsibilities are conducting experiments, maintaining lab equipment, and documenting results. You get to work with interesting chemicals and materials, and you can be involved in some groundbreaking research.
Working in a lab can be a very solitary experience as you'll be spending most of your time working with chemicals and testing samples. You can be working in a variety of settings like hospitals, research facilities, and pharmaceutical companies.
Most lab technicians have an associate's degree or a bachelor's degree in science. But you may be able to find a job with just a high school diploma if you have experience working in a lab.
Lab technicians earn a median annual salary of $57,800 and the job outlook growth rate is 11%.
Jobs Tips for People Who Want to Work Alone
Working alone might sound like a dream come true for introverts, but it can also be isolating. If you're not careful, you might find yourself feeling lonely and disconnected from the world. This could lead to health problems such as depression and anxiety, so it's important to find ways to stay connected even when you're working alone.
Here are some tips for people who want to work alone:
1. Set boundaries with friends and family
It can be difficult to set boundaries with friends and family when you work from home. You might find yourself working late into the night because you didn't want to say no to a friend or family member when they asked for your help. Let your friends and family know when you're working and when you're free.
2. Make an effort to socialize outside of work
Just because you work alone doesn't mean you have to be alone all the time. Make an effort to socialize outside of work, whether it's going for coffee with a friend or volunteering for a local charity.
3. Join an online community
If you can't seem to find the motivation to socialize offline, then consider joining an online community related to your interests. This is a great way to connect with like-minded people without having to engage in small talk.
4. Take breaks when you need them
When you're working alone, there's no one to tell you when to take a break. It's important to listen to your body and take breaks when you need them, even if that means stepping away from your work for a few minutes.
5. Make time for yourself
Working alone can be demanding, so it's important to make time for yourself outside of work. Read your favorite books, exercise regularly, and spend quality time with loved ones. Dedicating time to activities that make you happy is essential for maintaining your well-being.
Enjoyed this post? Don't forget to pin it! Also, don't forget to follow me on Pinterest over here! 🙂