We will receive a commission if you make a purchase through our affiliate link at no extra cost to you. Please read our disclosure policy for more information.
Money Saving Products
A concept that I strongly believe in is that you need to spend money in order to make money. When it comes to saving money, I find that this is true as well!
If you follow my blog, you will know that I'm a huge fan of investing in products that will save me time and money in the long run.
Many people believe that saving money means not spending at all or going for the cheapest option. Now, that's just crazy and it's something I cannot resonate with. Unless you're filthy rich and have an abundance of wealth, then you can go for the cheapest option because that just means you can afford to keep replacing it again and again. 🙂
However, smart and savvy shoppers like you will know that spending more on something that is higher quality will pay off in the end.
Here are 19 products that may help you save money in the long run! I personally use most of the products here so I can attest to them!
This post may contain affiliate links. Please read our disclosure for more information.
Related posts:
– 50+ Insanely Clever Ways To Save Money Every Day
– 30+ Places To Get FREE STUFF on Your Birthday (Over $150 Value for FREE)!
– 20+ Free Resources That Will Save You Over $1,000 in One Place
– How We Went From Almost $100,000 Debt To Over $700,000 in Savings Under 7 Years
– How To Save Money on Food: Cut Your Budget in Half
1. BPA-free stylish water bottle
If you've been following my blog, you will already know that my fiance and I used to stockpile our home with bottled water, but we've reduced buying water since we purchased this sleek-looking water bottle (along with the pitcher we mention below). Yes, we each have our own bottle. I was so close to buying it in this color but I decided to stick with the matte black because of its sleek, stylish and timeless look.
We absolutely love this product because it's really sturdy and it keeps your water cool for as long as 12 hours! This is perfect to bring to work or to the gym without having to spend money on bottled water. While saving money and the environment, you get something that is well-built and keeps you hydrated, so it's a win-win! I just love the way it looks too!
2. Brita water pitcher with a filter
This is the same water pitcher we use and it has a filter too so it's definitely a great alternative to bottled water. You'll save both the environment and money without having to buy a stockpile of Aquafina bottles.
Click here to learn more about this Brita water pitcher with filter
.
3. The Instant Pot
We've been using this Instant Pot
that so many people love and it has changed our lives!
We didn't know what to expect before buying this Instant Pot from Amazon, but after hearing so many positive things about it from our friends and coworkers
, we were curious and wanted to try it.
As the name implies, this 7-in-1 Instant Pot
is a pressure cooker, slow cooker, rice cooker, saute, yogurt maker, warmer and heater.
I've mentioned on my blog that we used to spend quite a bit of money on restaurants and going out mainly because we didn't have the time to cook. But we couldn't afford to keep eating out, so we made the effort to save money on food by cooking at home. The best thing about this Instant Pot is you don't always have to watch over it and that's why we're able to save time. So, YES, this pot can potentially save you a lot of time and money in the long run!
We love it so much that we bought my parents one too!
You can learn more about the Instant Pot by clicking here.
4. Amazon Prime membership
If you buy from Amazon frequently, then purchasing an Amazon Prime membership will be worth it!
Here's how Amazon Prime can benefit you. You will get:
– unlimited streaming of movies, TV episodes, and music (this is an excellent alternative to cable)
– borrow Kindle books, magazines, and more from the Prime Reading catalog
– unlimited FREE 2-day shipping
– other exclusive and special offers for Prime-only members
FREE TRIAL: You can get a free 30-day trial of Amazon Prime here. If you don't think it's right for you, cancel it anytime with no questions asked!
5. Keurig Coffee Maker
My parents used to buy coffee 2-3 times a day because, like most people, they couldn't live without it especially when they start work at 7 am. To reduce their costs by half, they would make coffee at home in the morning and treat themselves to a Starbucks or Tim Horton's coffee coming home from work at 3 pm.
Here are products that can help you cut the cost of your coffee in half. They are both products that both my family and I personally use and own. I would only recommend them to those who are interested in making their own coffee at home to save money in the long run.
The Keurig K55 single-serve coffee maker is the perfect solution for those who want to make a quick cup of coffee by popping in a K-cup. Of all the members in my family, I'm the only one who drinks the least amount of coffee so I like how I can make hot water with this machine for my tea or hot chocolate.
Click here to learn more about The Keurig K55.
You can pour your coffee into this travel mug when you're on the go. My whole family loves this Contigo mug and they use it every day for their coffee. They even bought one for me so that I could carry my hot drinks around. I personally love this mug and would recommend it to anyone who is looking for the perfect coffee mug to bring to work! Not to mention, this makes the perfect gift too!
Click here to learn about this Contigo Coffee Mug
.
Bonus Tip: how to get FREE coffee from Starbucks
Did you know that Swagbucks allows you to earn FREE Starbucks gift cards (and Amazon gift cards) just by browsing the web, playing games, watching videos, and doing surveys online?

Yes, you can save money by making your own coffee at home but that shouldn't stop you from splurging at Starbucks once in a while.

I've been using it since 2009 and that's how I redeem those free $25 to $100 gift cards for my favorite cold drinks like the Chocolate Javachip. 🙂

You can sign up for Swagbucks and get a FREE $5 bonus here. Yes, this is absolutely FREE to use!
Related post: How To Get FREE Gift Cards Online (Amazon, Walmart, Starbucks, Visa, and more!)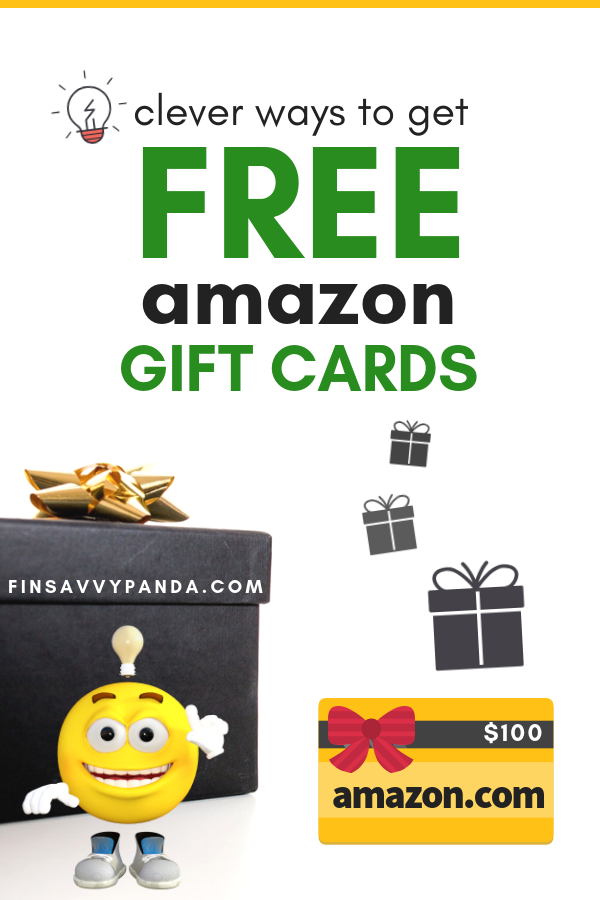 6. The mini Crock-Pot
Throughout my blog, I mention that I used to spend $10 to $15 on lunch every day. To save money in the long run without sacrificing a great-tasting meal, I started packing my own lunch in this cute mini Crock-Pot. I absolutely love this product because it's a great way to have fresh-tasting food without having to use the microwave. I seriously hate the microwave! On top of that, it's a healthier and cheaper alternative compared to what you buy at your local food court.
7. Premium sandwich and snack bags
These cute eco-friendly and reusable sandwich bags by Nordic by Nature will help you save money in the long run by reducing the need to buy those one-time-use plastic bags. They're stylish, non-toxic, BPA-free, and the perfect solution for your snacks and sandwiches. They're also easy to clean so you can re-use them over and over again!
There are many different cute designs you can choose from. If you're curious, you can click here to take a look.
8. Adorable Kate Spade lunch bag tote
This is a stylish and compact lunch bag that's perfect for bringing sandwiches, fresh cut fruits/veggies, and snacks. You can learn more about this super cute Kate Spade lunch bag here.
If you are looking for a bigger lunch bag, check out the ones here.
9. LED Lights
According to the energy.gov, residential LEDs (especially ENERGY STAR rated products) use at least 75% less energy and last 25 times longer than incandescent lighting.
In addition, the same source says:
In 2012, about 49 million LEDs were installed in the U.S. — saving about $675 million in annual energy costs. Switching entirely to LED lights over the next two decades could save the U.S. $250 billion in energy costs, reduce electricity consumption for lighting by nearly 50 percent and avoid 1,800 million metric tons of carbon emissions.
When we moved into our new place, we immediately replaced all of our lights to eco-friendly LED lights to save money in the long run.
10. The Nest Thermostat
We use this NEST thermostat
to save money on energy. I really like this product because it saves energy by learning the temperature you like at home. So when I'm away from home, it will know how to turn down itself and that's how we save money on energy without putting in much effort.
Another neat feature I like about this thermostat is I can wirelessly control my temperature at home. Again, it's super convenient when I'm away from home. When I saw this installed in one of the Airbnb units at the cottage, I was interested to learn more about the product. After reading more about it, I was sold on installing one at home. Not to mention, it looks nice too! 🙂
If you would like to learn more, you can click here to view the product.
Bonus tip: did you know that you can get paid to save energy at home?
Yes, you can earn money just by saving energy at home!
My whole family uses this free app to further our savings. The app is free to use and it will pay you for saving energy each month. Essentially, you're getting the best of both worlds here — earn money while saving money at the same time!
You can get a FREE $10 bonus just for signing up through my link here. PLUS, get an additional FREE $10 when you connect to any smart device like the thermostat I mentioned above. That's a total of FREE $20 just for signing up. After that, get paid $100 to $300 every year just for saving energy at home. It's fast and easy to get started, so I don't see why you would want to leave free money on the table.

11. Clothing rack to maintain the quality of your clothes
We use a clothing rack when the weather is nice to reduce the use of our dryer. In addition to saving money on your electric bills, it also maintains the quality of your clothes. In the past, I was disappointed in how the dryer would shrink and damage some of my delicate and favorite pieces.
This product from Amazon is perfect because you can collapse it and store it underneath your bed to reduce clutter!
You can click here to learn more about this clothing rack.
12. The best selling Personal Finance Book
I harp a lot on this book, I Will Teach You To Be Rich
by Ramit Sethi because it's one of the best personal finance books out there today!
This book has helped my fiance and me manage our finances better which I wrote a whole post about here. I even personally own a copy because I love it that much!
When it comes to self-development and personal finances, it's important to invest in yourself. With that said, investing in a book like this is totally worth it in the long run!
Click here to learn more about this book on Amazon
. Also, don't forget to download the FREE Amazon Kindle reading app here.
Related post: How We Went From Almost $100,000 Debt To Over $750,000 Savings in 7 Years
13. TV digital antenna (no rabbit ears)
Are you paying too much for your Cable bill?
If you want to opt for lower cost alternatives, you can invest in this digital HDTV antenna and enjoy free TV for life
! And no, they're not the old school "rabbit ears." It's definitely much better today, especially when we live in the age of advanced technology. There is no monthly fee, so you can enjoy free TV with a one-time initial investment! The number of channels you get will depend on your location. There are people who say they get as many as 30 to 100 channels all for free (in HD too)!
If you're interested, you can learn more about digital antennas here.
14. Nail drill kit
Okay, I confess that I still go to the salon to get my nails done once in a while. It's not a bad thing just because you're willing to spend $40+ on your nails! I'm going to tell you that it's okay to indulge at times!
But there are days I prefer doing my own nails at home to save money. I have to admit that it's very expensive to get them done often at the nail salon and that's why I recommend this affordable nail drill kit
to save money in the long run. At first, I was hesitant to buy this product because for one, I'm not a pro when it comes to doing nails. Secondly, I read a few bad reviews but I ignored them and took the plunge! I use this set almost every month now and I'm so glad that I purchased it! I am also in love with the color of this kit! 🙂
Learn more about this electric nail drill here.
15. Warm winter jacket
I am a huge fan of investing in quality winter jackets that are timeless such as the Canada Goose and Mackage. I won't hide the fact that I enjoy luxury items so I am willing to spend as long as I get enough wears out of a nice jacket for many years.
Again, if you followed my blog for a while, you'll know that I mentioned about the Canada Goose jacket that I've had since 2008. It still keeps me warm during the winter so it proves that I got my money's worth!
They cost $400-$450 for a women's jacket when I purchased it back in the days. Today, they go for about $800 and up. The good thing is they provide a lifetime warranty and I have friends, family, and coworkers who got their jackets replaced with a brand new one after many years of use. They do charge a $25 to $45 dry cleaning fee before examining your jacket for sanitary reasons. I am looking to get mine replaced as well. That's what I mean by saving money in the long run!
If you plan to invest in a Canada Goose jacket, I highly recommend buying it directly from Canada Goose or an authorized seller to avoid counterfeits.
I know high-quality luxury jackets such as Canada Goose, Nobis, and Mackage are very expensive and it may scare you away. So an alternative high-quality winter jacket that I highly recommend without breaking the bank is The North Face. I've personally owned two North Face winter jackets like this one in black and they never fail to impress! If you plan to buy one, I highly recommend buying directly from them or an authorized seller because there are counterfeits out there!
16. Reusable travel bottles
In my post, 11 Things To Stop Buying To Save Money, I mentioned that I stopped buying travel sized products to save money. Instead, I invested in these cute reusable bottles which are perfect for traveling! They were made to last; definitely not like the flimsy dollar store bottles. These are leak-proof and BPA-free too!
You can learn more about these reusable bottles here.
17. A sturdy phone case
Long gone are the days when cell phones were considered a luxury good. They now serve as a basic need to most people.
Today, my cell phone keeps me connected with my family, friends, and coworkers. I use it for my photos, music, and books. I even use it for my blogging work when I don't have my laptop with me!
Most importantly, my cell phone provides me with a sense of security because I know that I can call for help in case of an emergency, which I have done two times in the past! It's scary for me to think of those moments (I still try to recover from those episodes), but my cell phone has literally saved my life!
Having that said, I treat my phone with extra care because it's expensive to replace. When I bought my most recent phone, I immediately invested in a tempered-glass screen protector and a sturdy phone case like this one.
It's worth the investment especially when your phone costs $600 to $1,000 (or even more if you have the latest phone model)!
18. Well-made staples for your wardrobe
I've wasted a lot of money on clothes in the past because I felt the urge to buy everything that was on sale. Although I generally go for quality pieces, in the past, I would also spontaneously buy clothes from fast-fashion places like Zara and Forever 21 because they were cheap, cute, and affordable. I bought so much to the point where I didn't realize that I was creating clutter at my place. In the end, I had to either donate them or sell them at a loss because I never had the chance to wear them.
Today, I learned my lesson that less is actually more! I only buy quality over quantity. I also make sure that I love the piece before making the purchase! For example, I'm okay with spending up to $1,000 on a winter jacket, $500 for a pair of boots, or $150 on a pair of running shoes. It's not a waste of money as long as you love and enjoy the piece that will last for many years!
Don't miss out on FREE cash here!
In addition to the products that will help you save money in the long run, I want to mention some of my favorite FREE resources that may help you save more money.
Ebates: You get FREE cash just for shopping at over 2,000 of your favorite stores. This includes Walmart, Macy's, Apple, Kohl's, Target, eBay, and so many more! I use Ebates to save over a few hundred dollars just for shopping for the things I normally buy. Sign up here for your $10 welcome bonus after making your first $25 purchase through Ebates. If you live in Canada, use this link to sign up for your $5 bonus. To learn more, read my full review and tutorial on how to use Ebates here. You won't be disappointed with Ebates!
Trim is an awesome free personal finance assistant bot. He can help you save money by negotiating most of your monthly bills for you (e.g. cable, Internet, cell phone, etc.). He will even help you cut the ones you don't need. Overall, Trim has helped their users save over $1,000,000 last month. You can sign up here for free.
Paribus: Ever heard of price-adjustments? This free app helps get your money back when an item you purchased goes on sale (there's no effort on your end). When Paribus finds a price drop in your e-mail inbox, and you're eligible for a price adjustment, it will notify you and the retailer. Yes, Paribus will do all the work for you and you keep 100% of the savings! Paribus has helped users saved over $24,000,000 to date! You can learn more about the free Paribus app here.
Swagbucks allows you to earn cash and FREE gift cards just by surfing the web (like how you search for things on Google), watching videos, playing games, and completing easy surveys. Check out the gift cards they offer here. My fiance and I have redeemed many $25 to $100 Starbucks gift cards which helped us save money and reduce our spending! Sign up here to receive your $5 welcome bonus.
Survey Junkie: I personally use this free resource to earn extra cash by answering simple surveys online. This may help you save money or pay for some of your monthly bills because you can redeem cash or FREE gift cards (your choice). They are rated 8.7/10 which is one of the highest on TrustPilot reviews. You can sign up for Survey Junkie for free here. If you live in Canada, use this CAD link to sign up.
Over to you — what do you buy or spend on today that actually saves money in the long run?
Related posts on saving money:
– 30+ Places To Get FREE STUFF on Your Birthday (Over $150 Value for FREE)!
– 9 Fail-Proof Ways To Become a Millionaire Without a High Income
– How To Trick Yourself into Saving Money: $1,000 Savings Challenge Included
– 20+ Free Resources That Will Help You Save up to $5,000 or More
– Are You Living Paycheck to Paycheck? Here's How To Stop For Good.
Enjoyed this post? Don't forget to share it and follow me on Pinterest! 🙂