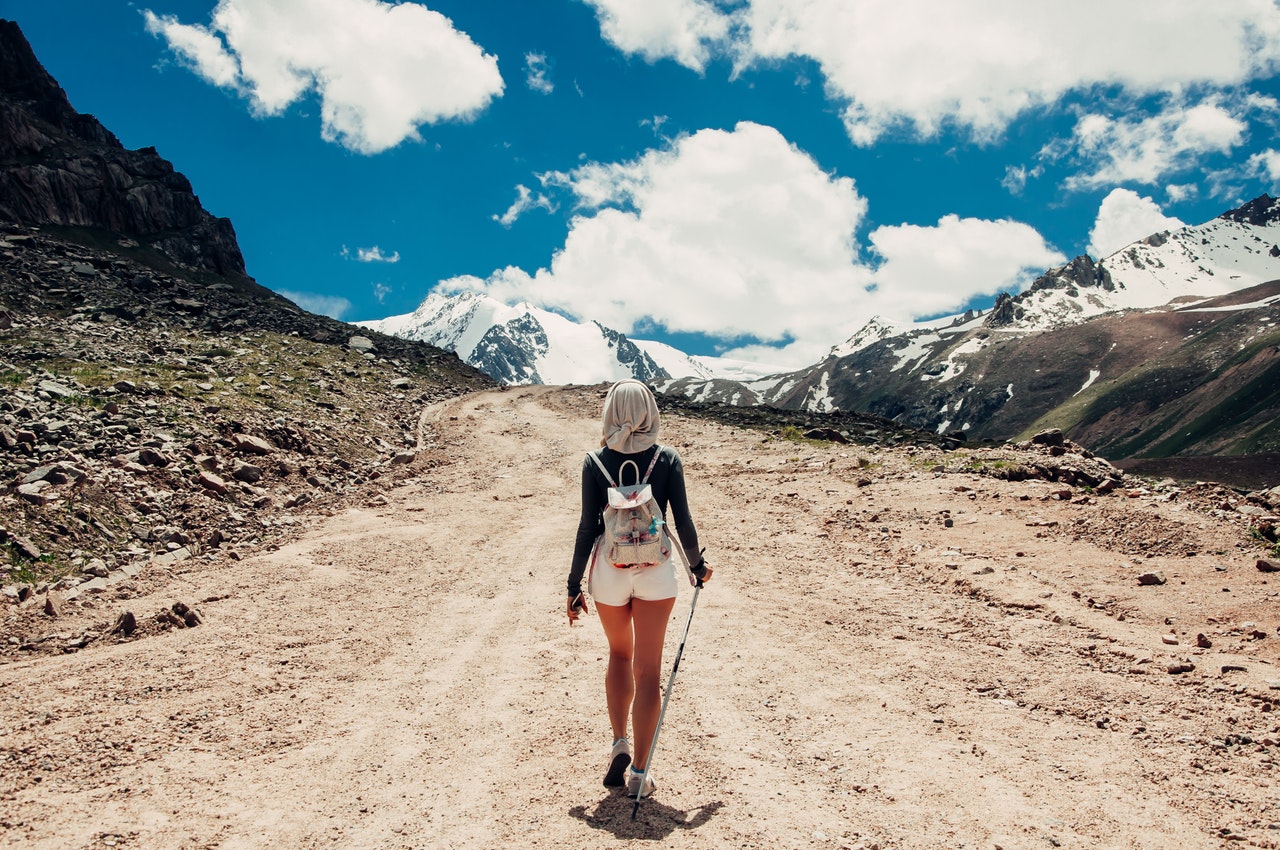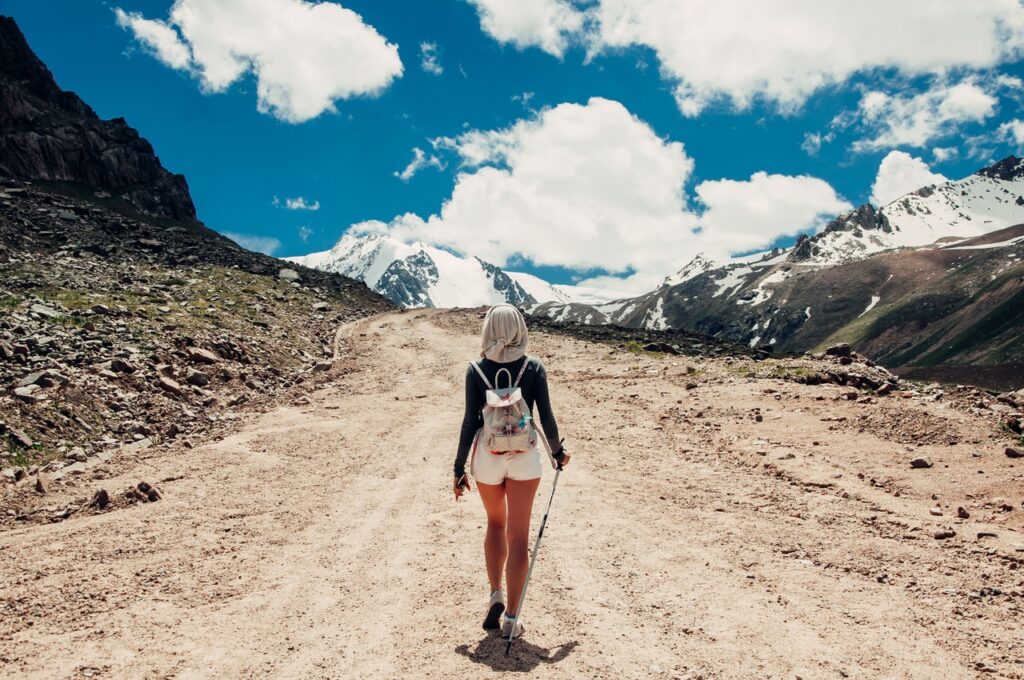 This post may contain affiliate links. Please read our disclosure policy for more information.
Are you in debt and are struggling to save for your dream vacation?
These are signs that you are living beyond your means.
But don't worry; you're not alone.
Many people are dealing with debt and barely have any money in their bank accounts. It's no surprise that frugal living blogs are very popular these days.
Saving money is not easy, but it's not impossible. You won't need extreme cheapskates tips like dumpster diving to build a healthy relationship with your finances. There are many simple frugal living tips and ideas that are easy and effective.
Before we jump into the best frugal living tips and ideas that work, we need to clear the air around frugal living.
If you're in a hurry and want to go right into the tips, go here.
What is frugal living?
When people hear the term "frugal", they cringe.
Why?
This is because they believe that living frugally means to live a life as a cheapskate. They think that frugality is about no spending, not even a penny, and depriving yourself of happiness.
Being frugal is NOT the same as being cheap, full stop.
The meaning behind frugal living is to be mindful and smart with your money.
Focusing your spending on things and experiences that ADD value and bring joy to your life, and not wasting money on unnecessary things is the key to frugality.
When shopping, frugal individuals choose quality over the lowest price.
Frugal people are not afraid to pay a premium for a pair of New Balance running shoes than to buy a generic pair of runners because they value comfort and durability. They expect the pair of New Balance will likely have better support for the feet and will last longer than a pair of no-name runners.
Don't be afraid to treat yourself to your favorite cup of Starbucks latte or frappuccino if it truly makes you happy. I personally like popping by when I can save money during Starbucks happy hours with their BOGO specials!
It's even better if you combine all the frugal and saving money hacks to get that Starbucks drink for free!
A cheap person doesn't like to spend money and will buy the lowest-priced item. They will sacrifice quality for price any day.
They would rather buy the least expensive pair of jeans, which won't last too long than to spend more on a quality pair of jeans that will last longer.
Is it good to be frugal?
Adopting a simple frugal lifestyle has many benefits. By practicing frugality properly, you may experience:
– Less stress – you don't need to keep up with the Joneses.
– Less clutter – eliminating spending on unnecessary things will result in a cleaner living space.
– More freedom – saving more money will allow you to pay off debt or retire earlier than planned.
However, if you're not careful, you may cross the line of frugality and end up in cheapskates land.
Be conscious with your spending, but don't pinch every penny. Your time is very valuable so don't wait in line for hours at the cheapest gas station just to save a few dollars.
Best Frugal Living Tips and Ideas for 2019
These tips are grouped into categories on how we live our lives.
1. Money saving tips on food
2. Save money shopping
3. Frugal lifestyle hacks
4. Fun frugal activities
Frugal living tips on how to save money on food
Most people don't realize, but food eats up a big chunk of our monthly budgets. The Bureau of Labor Statistics (BLS) reports that the average American household spends $7,729 a year on food – that's a lot of money!
Finding smart ways to save money on groceries and food is a must!
Here are the top frugal tips and ideas to save big on food and groceries.
1. Get cashback on your weekly groceries
If you love getting cashback on your purchases as much as we do, then you need Ibotta.
What's Ibotta?
It's just the best darn app ever!
It's a FREE rebate app that gives cashback on your groceries (e.g. bread, banana, toiletries). They partnered with major retailers to offer rebates and discounts to everyday shoppers, like us.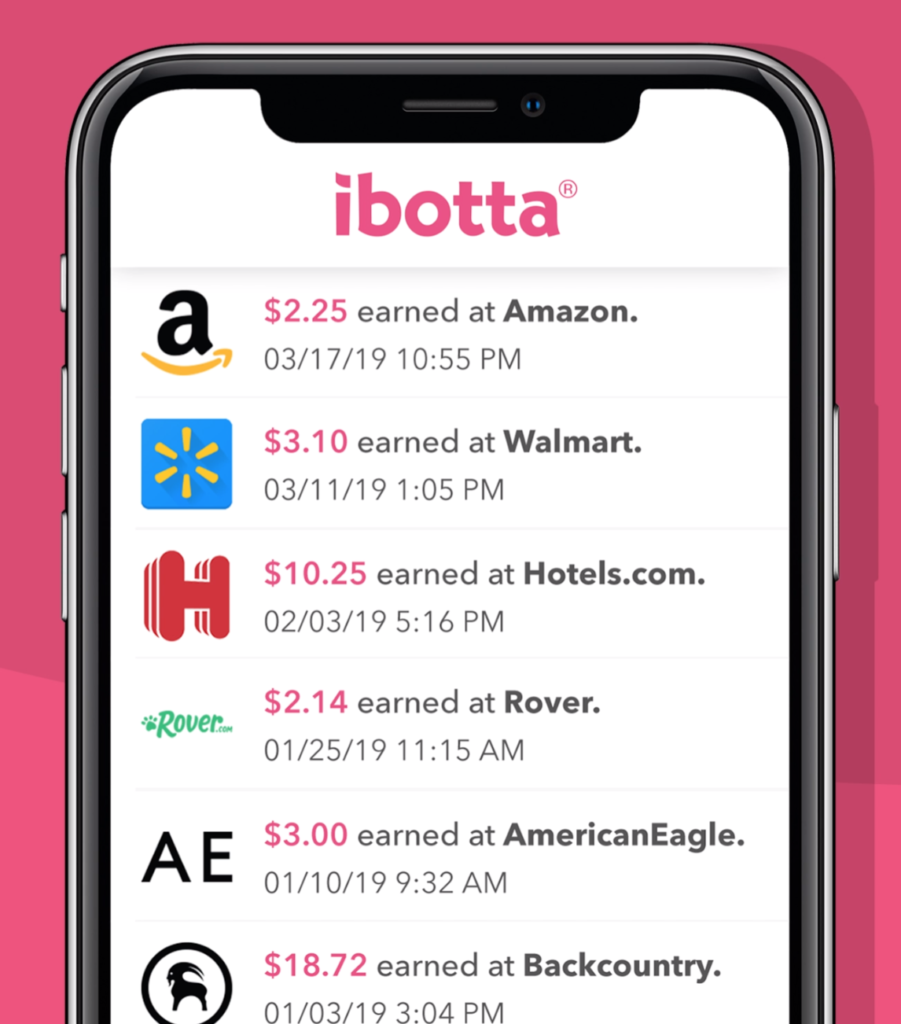 It's quick and simple to earn cashback on your regular weekly grocery shopping – all you have to do is take a photo of the receipt with the app.
Ibotta has paid out $575,219,289 to its users so you can trust that this app is legit.

The Ibotta app is so awesome that they are giving away $10 HERE for free to people for trying the app!
Offers like this don't last forever so you don't miss out on the opportunity to get some free money!
2. Purchase items that have multipurpose
Many of us are always on the go and don't have much downtime, let alone cook a healthy meal.
After a long gruesome day of work, who has the strength to whip up a delicious meal at home?
The sad reality is that we end up ordering food from our go-to food delivery apps such as Postmates, UberEATS, DoorDash, etc.
Ordering take-out food is easy but it's definitely not healthy for the wallet and waistline.
You don't need to be told that you can save a TON of money by skipping take-out food – you already know that – you want to know HOW you can ditch the food delivery apps for good.
Don't worry, this is why this Instant Pot was created – to make busy people's lives easier, a lot easier.
It's no wonder that it's one of the most popular selling items in Kitchen and Dining!
You can ditch your slow cooker, pressure cooker, rice cooker, and sauté pan because the Instant Pot can do all of that!
You can make healthy meals less than 30 minutes with the Instant Pot. Do a quick search online and you'll find endless frugal living recipes that can be easily prepared in under 30 minutes.
When healthy food can be made that fast, you won't ever have to worry about contacting the police to report a missing delivery guy.
3. Buy groceries that are in season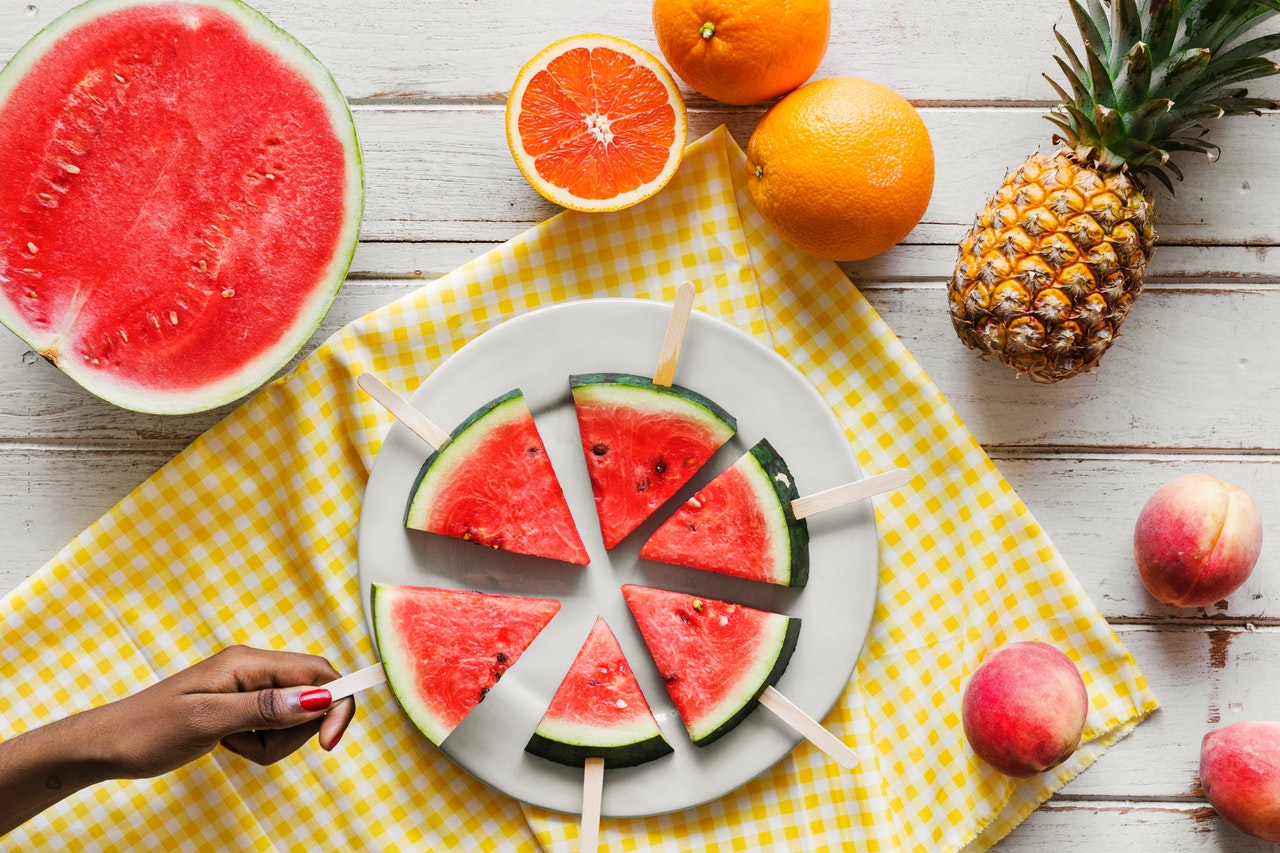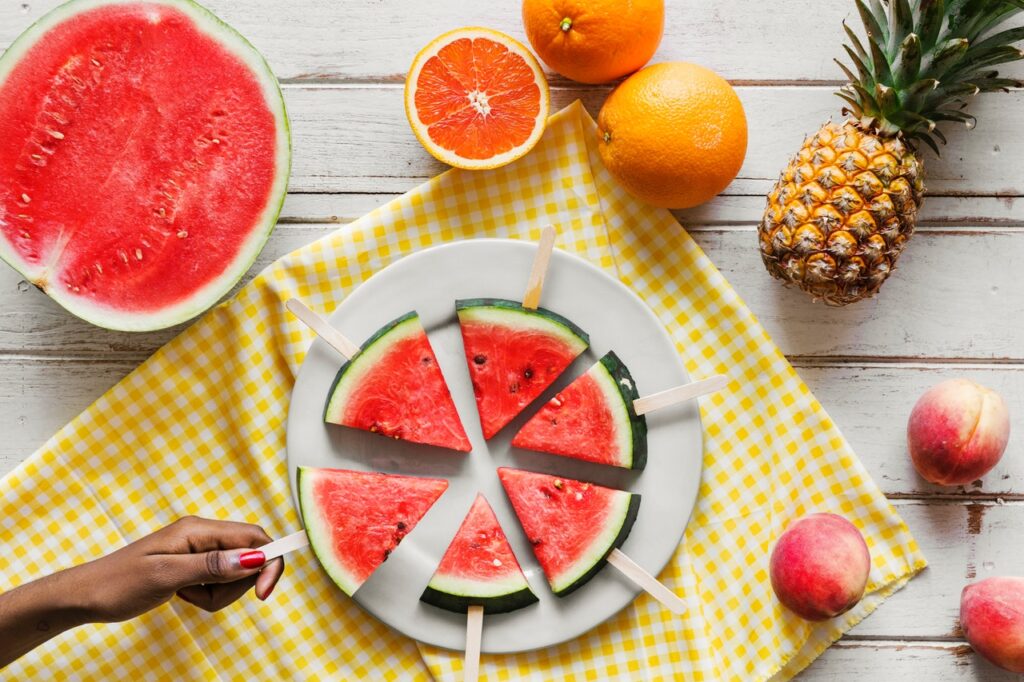 When it's winter, we wear more clothes to keep warm. For summer, we wear lighter and loose clothing to stay cool.
It's clear that we dress according to seasons so why not eat seasonally?
Fruits and vegetables are fresher and cheaper when they are in season because it's easier for farmers to grow. The more difficult and costly it is to grow food, the more farmers will charge consumers for their produce. The cost is simply passed onto us, the consumers.
Not only is it friendly for your wallet when you eat seasonally, it also tastes better!
Growers have to harvest their crops before it gets to their ripest and refrigerate them to keep them from spoiling during shipping.
If you want a sweet deal on watermelons, buy them in the summer!
4. Buy in bulk and freeze extras
Everyone owns a refrigerator but not everyone uses it properly.
Most people use the refrigerator to store unfinished food for a few days to prevent it from spoiling and the freezer is often filled with ice cream or frozen frugal dinners.
When used correctly though, your refrigerator can save you a lot of money!
Before summer comes to an end, it's always a good idea to stock up on sweet and cheap fruits and vegetables and freeze them for later.
Frozen fruits and vegetables can be stored for a year so you have plenty of time to enjoy them! They're perfect for making morning smoothies to kick-start your day!
For meat-lovers, you can do the same for meat.
When there's a great sale on chicken, beef or pork, buy in bulk and freeze the rest for next time.
USDA recommends the following when storing raw meat:
| | |
| --- | --- |
| Item | Months |
| Bacon and Sausage | 1 to 2 |
| Casseroles | 2 to 3 |
| Egg whites or egg substitutes | 12 |
| Frozen Dinners and Entrees | 3 to 4 |
| Gravy, meat or poultry | 2 to 3 |
| Ham, Hotdogs and Lunchmeats | 1 to 2 |
| Meat, uncooked roasts | 4 to 12 |
| Meat, uncooked steaks or chops | 4 to 12 |
| Meat, uncooked ground | 3 to 4 |
| Meat, cooked | 2 to 3 |
| Poultry, uncooked whole | 12 |
| Poultry, uncooked parts | 9 |
| Poultry, uncooked giblets | 3 to 4 |
| Poultry, cooked | 4 |
| Soups and Stews | 2 to 3 |
| Wild game, uncooked | 8 to 12 |
Many people have goldfish memory so don't forget to write the expiration date on Ziploc bags like these before putting the meat in the freezer. This way, you won't be throwing out perfectly fine food in the garbage or even worse, eating food past their expiration date.
Frugal living tips to save money shopping
When people think about frugality, they think that you have to save every dollar.
This is a common misconception.
Being frugal doesn't mean you can't buy a single item for the rest of your life.
You can still buy things and be frugal. What's important is that the purchases should bring value and happiness to your life. Otherwise, you should reconsider whether you should be making that purchase.
5. Receive cashback on your online shopping
Savvy online shoppers have one mission. That mission is to get the best deal online.
They are skilled at finding clever ways to save money when online shopping.
One of their favorite tricks is to use Rakuten (formerly called Ebates) to get cashback on their online purchases.
It's so easy to get back money with Rakuten that people think it's too good to be true. But once you understand their business model, it makes a lot of sense.
Rakuten earns a commission from over 2,500 stores when you shop through Rakuten.com. Rather than keeping all the commission themselves, Rakuten shares the commission with you.
The default cashback is 1%, but when they have promos, you can get 12% off your Amazon purchases!
This is how you can start getting cash back after you create a free Rakuten account here:
– go to Rakuten.com
– find the store you want to shop at
– click on the "Shop Now" button
– shop like how you normally
6. Plan ahead to get great deals
Christmas shopping for the perfect gifts for family and friends is stressful, especially when you're leaving some all of your shopping until Christmas Eve!
You can avoid all that unnecessary stress and save some money by planning your holiday shopping a couple of months ahead.
Retailers often have good sales during long weekends so you don't have to wait for Black Friday to score great deals.
Another benefit of shopping early is that you can avoid the angry mob of shoppers, super long lines, shipping delays, and the risk of items being out of stock.
7. Clear your cookies to get the best price
When you go online to read your daily news, articles or buying something, you leave a trail of your online browsing habits.
This data is tracked by your Internet browser in the form of "cookies."
Cookies are a double-edged sword.
They make our lives easier by remembering our login information or tracking the items we have in our online shopping carts.
Without cookies, you would have to type in your user name and password every time you want to log into your email. If you're shopping online and want to buy more than one item, your shopping cart will be empty every time you click on a link before you complete your transaction.
On the flip side, some online stores use cookies to charge different prices to different customers.
For example, if a retailer knows that you've been consistently visiting their online shop, they know that you're an interested customer and are more likely to pay more for their products than a brand new customer.
Some online retailers may reduce their discounts offered to customers that are always visiting their sites.
To avoid getting ripped off by some online stores, always clear your browser cookies before you add items to your shopping cart.
Frugal lifestyle hacks
8. Declutter your life
Take a quick moment and look around your living space.
Is it a mess again when you cleaned it not too long ago?
Sure, it's an organized mess and you know exactly where everything is located.
But when you're in a rush to head out the door, your photographic memory conveniently poops out on you and you're searching for your headphones like a manic.
Clutter tends to ruin people's lives and puts unnecessary stress on your health – mentally and physically, relationships and finances!
When our homes are not organized, it's easy to misplace items and cause us to buy the same items again. What's worse is that we may even miss the payment dates on our bills and have to pay late fees because we mixed the bills with the junk mails.
That's money down the drain!
You can turn your life around and make extra money by selling your clutter online.
Try using the free Decluttr app here to sell your stuff online for cash. One man's trash is another man's treasure!
The takeaway from this is you don't need to adopt a minimalist lifestyle and live on nothing to reap the benefits of living a clutter-free life.
Keep things that you need, use, and are important to you and your life will be a lot simpler.
Try it – you have everything to gain and nothing to lose.
9. DIY Repairs
Car maintenance is critical to driving safety, but the cost can quickly add up if you bring your car to the dealership or garage for everything.
You can save time and money from visiting the garage by doing simple tasks yourself, such as changing a headlight bulb or oil change.
There are many videos on YouTube where you can follow their detailed step-by-step process. If you're not handy, call a friend up and tackle it as a team.
For complicated or big jobs, make sure you hire a professional to take care of the jobs. The last thing you want is to poke around and make matter worse.
10. Don't over-wash your clothes
Growing up as kids, we were taught to wash our clothes after every wear to be clean and presentable.
Our shirts are natural ketchup magnets because no matter how hard we try to avoid ketchup, they always end up staining our shirts.
This advice made sense because our clothes get dirty easily when we're outdoors having fun and living life to its fullest.
As we get older, we tend to be more careful with our clothes and stain them less often – except for coffee stains.
Certain clothes don't need to be washed after every wear, which we will go over shortly.
If your favorite pair of jeans is still clean (i.e. no stains or odor) after a single wear, you can wear them a couple more times before tossing them in the washing machine.
Skipping the weekly wash cycle will extend the life of your outfits and lower your laundry cost. A win-win situation!
Real Simple's guide to laundry tips will save you time and money.
T-shirts and tanks – after every wear
Anything white or silk – after every wear
Underwear and socks – after every wear
Workout clothes – after every wear
Shorts – after 2 to 3 wears
Sweaters (cotton, silk & cashmere) – after 2 wears
Sweaters (wool and synthetic blends) – after 5 wears
Pajamas – after 3 to 4 wears
Jeans – after 4 to 5 wears
Dress pants and skirts – after 5 to 7 wears
11. Always negotiate for more
If there's one thing we need to improve on, it's our negotiating skills.
Many of us settle for what we have to avoid negotiating for better salary, hours and prices because the negotiation process makes us uncomfortable.
One of the main reasons why we don't negotiate is the fear of rejection and being viewed as being pushy or greedy.
If you don't ask, the answer will always be "no." But if you ask, you may get a "yes."
Earning more money is not everything, but it can definitely help many of us improve our living standards. So no, asking for more money is not being greedy.
You need to get out of this psychological trap or else you'll be leaving money on the table.
Missing out on this money will hurt you financially in the long run. When companies calculate your bonus and salary/wage increases, it's typically based on your base salary. If you don't fight for a higher base salary, your raises and bonus will be lower.
You can also save a lot of money by negotiating better prices with your monthly services.
Call your insurance company, cellphone, and cable service providers to ask for discounts. But before you pick up the phone, take a moment to research what the current promotions are so you have better odds of getting a good deal. Being knowledgeable helps a lot in the negotiation game.
Fun frugal activities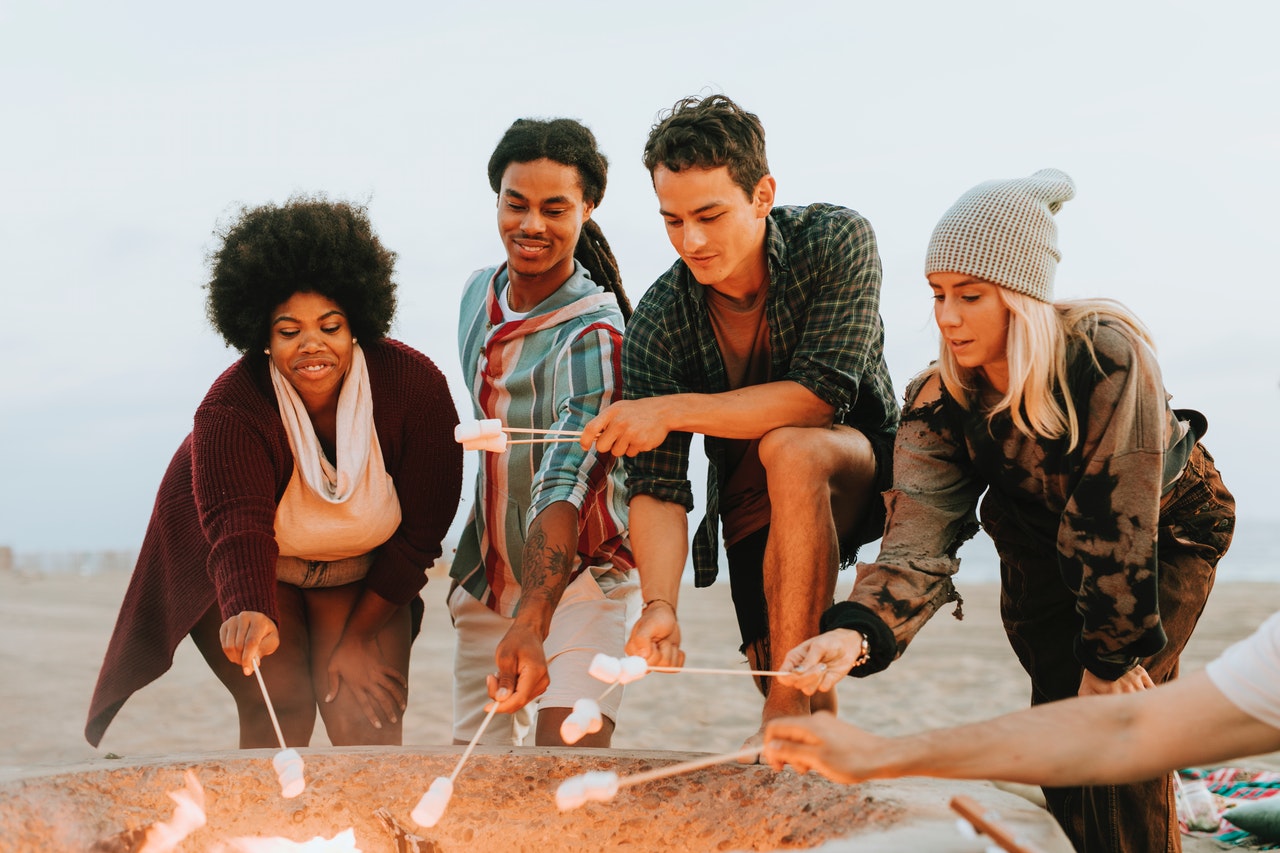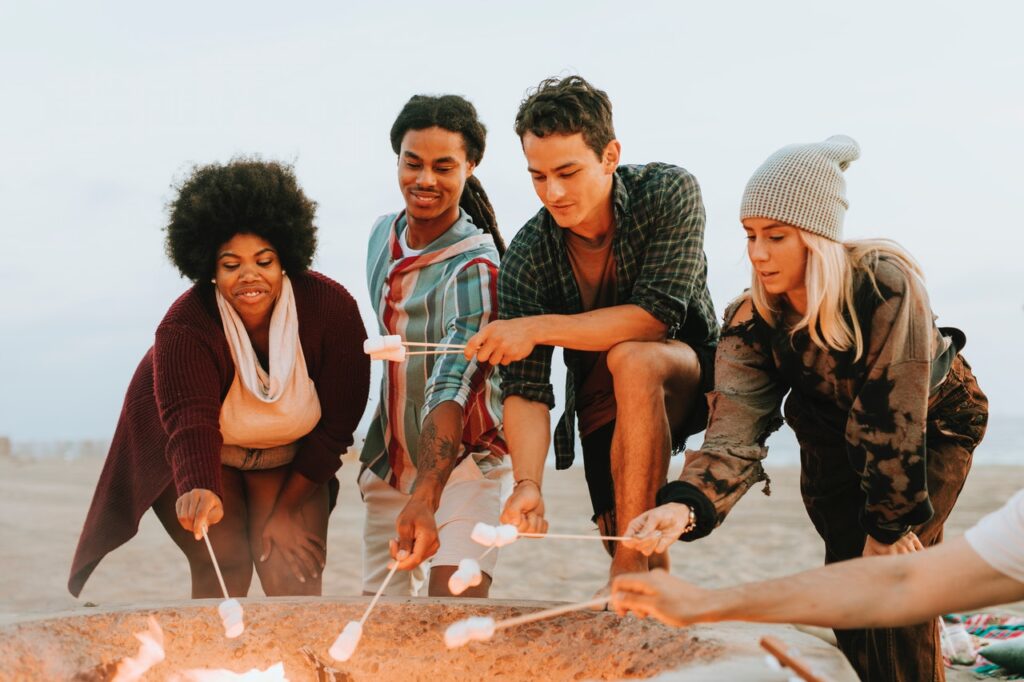 Embracing a frugal lifestyle doesn't mean you cut fun out of your life. Sometimes, you don't need to spend a fortune to have a great time.
What matters most is who we're spending the time with.
Here are some budget-friendly fun frugal activities that you can try with your friends and family.
12. Enjoy the outdoors
In today's modern society, many of us feel sluggish and tired because we spend the majority of our waking hours indoors and in front of screens.
During work hours, we're busy typing away at our desks answering endless emails. At home, we relax on our comfy couch with our smartphones to check our social media feeds and catch up on things we've missed.
We spend countless hours indoors and not enough time outdoors.
We don't need scientific research to tell us that outdoor activities provide many health benefits and can improve our overall well-being.
Go outside and enjoy some fresh air with these fun frugal activities that don't cost you a thing!
Hiking: One of the best ways to get back in touch with Mother Nature is hiking. You can disconnect and escape all the negative distractions coming from your electronics to recharge your mind and body. You'll feel refreshed and full of energy after a good hike. Be sure to wear proper shoes and stay hydrated.
Have a picnic at the park: If you like to relax and eat at the same time then going for a picnic is perfect for you. Going on a picnic with your friends and family is a great way to spend quality time together. Being around green sceneries is therapeutic and will make you feel calmer and less stressed.
Go to the beach: When you think of summer, you think of beaches. Save the plane ticket to the Caribbean and head over to your local beach! Go for a stroll on the boardwalk, throw a Frisbee with your friends or bake in the sun! Again, stay safe in the sun with sunscreen and remember to stay hydrated.
Visit local festivities: You are dead wrong if you think that your city is boring and there is nothing to do. There are a ton of things happening in your city, but you tune it out because it's outside your comfort zone. Open your mind to trying new things and you'll notice there are many things and activities to do in your own city. If your city were truly boring, there wouldn't be any tourists visiting it.
13. Visit the library
This is a classic frugal activity that doesn't cost a cent.
The library is not just for bookworms, although it's the best place to be if you love reading. This place is a treasure chest filled with free resources for you to discover.
You can read your favorite magazines there without having to pay for those costly subscriptions!
Many people have learned a new language on their bucket list. This is the perfect opportunity to check out some language books and cross it off that list.
If you prefer to kick up your heels and relax in the comfort of your home, you can take a bunch of classic and current movies to enjoy.
14. Host potlucks
Knowing your favorite restaurants' menus by heart is a sign that you're spending a lot of money dining out.
Going out once in a while to unwind and catch up with friends is fine. But if this turns into a habit, you'll be eating away your fortune in no time.
Rather than eating out every time you and your friends want to hang out, try hosting a potluck with your friends to see who are the best and worst cooks!
A good idea is to discuss what each person will be making and bringing to avoid a table full of mac and cheese. Communication is key.
Potlucks will save you from the overpriced meals, terrible services and mandatory tip culture at restaurants.
15. Games Night
Having a board and card games night with your friends and family is a fantastic way to laugh and humiliate each other. But be careful, if you win every game, people might accuse you of cheating. Haters gonna hate. Players gonna play.
A very fun and popular card game is Exploding Kittens. Trust me, this is super cute and fun! 😉
Don't let the name fool you – it's not violent at all. It's an easy, fun, and highly strategic card game for everyone to enjoy. The Russian roulette-style gameplay makes things extremely unpredictable!
Pick up your favorite games and bring your A-game to the showdown. Here are some more ideas for fun and frugal activities.
How can I live more frugal?
Have you stared at your bank account balance before and wondered why it's not growing even though your wage increased over the years?
You, my friend, have fallen victim to lifestyle creep.
Lifestyle creep happens when your expenses rise along with your salary.
After making more money, you've naturally upgraded your lifestyle by being more free with your money. You started to dine out more often or spend more money at your favorite shops. The nice-to-have slowly turned into necessities.
Luckily, living frugally can reverse this trend and allow you to take control of your finances.
Being frugal doesn't mean you can't treat yourself to something nice after a pay raise or promotion. You worked hard for it so it makes perfect sense to celebrate it!
However, don't splurge on things that will make you happy for a week only, like upgrading your smartphone to the newest model when your current one works perfectly fine.
Instead, spend with intent – buy things that really matter to you!
Go ahead and book that long-overdue trip you had put on hold forever.
If you ask me, a memorable trip beats a new shiny object any day.
Final thoughts on frugal living tips
TLDR.
Adopting a frugal lifestyle doesn't require you to cut all your spending and live on nothing.
You can live a happier and less stressful life by eliminating unnecessary spending and clutter from your life. Spend intentionally – buy things that you truly value.
Live a happy life while balancing your needs, wants, and spending.
Here is a quick recap and summary of the best frugal living tips:
1. Get cashback on your weekly groceries – Use apps like Ibotta to save money on your groceries.
2. Purchase items that have multipurpose – Clever products like the Instant Pot can help you save money from purchasing multiple and small kitchen appliances. This may also help you save time by cooking faster meals!
3. Buy groceries that are in season – Fruits like watermelons are fresher and cheaper during the summer season.
4. Buy in bulk and freeze extras – Buy in bulk when there's a steep discount and freeze them in Ziploc bags like these.
5. Get cashback from your online purchases – Don't forget to redeem cashback from resources like Rakuten.com. This is like finding free money hacks, so why not?
6. Plan ahead to get great deals – Don't shop last minute so you can do more research and avoid paying full price.
7. Clear your cookies to get the best price – Online retailers may charge different prices to returning consumers vs. new consumers. Be sure to clear your cookies in your browsers so it treats you like a new visitor (i.e. new customer).
8. Declutter your life – Get rid of junk and things that don't add value to your life. Less is more. Period.
9. DIY repairs – If you have time and it's an easy fix (and assuming it's safe), then attempt DIY projects to save money.
10. Don't over-wash your clothes – Take proper care of your clothes and don't wash them too often to save money in the long run.
11. Always negotiate for more – Negotiate whenever you can to grow your wealth. Negotiate your salary to earn more and negotiate your monthly bills to save more.
12. Enjoy outdoors – Indulge in frugal outdoor activities to save money such as hikes, beaches, and free festivals.
13. Visit the library – If money is tight, always visit your local library for books, magazines, and other free resources. It's a hidden gem.
14. Host pot lucks – This can help you reduce your cost of food and entertainment with friends.
15. Hot game nights – Instead of going out for drinks or expensive dinners, opt for game nights and make your own drinks at home.
Readers — did you enjoy these frugal living tips? What other frugal living tips do you have that can help others save some serious money?