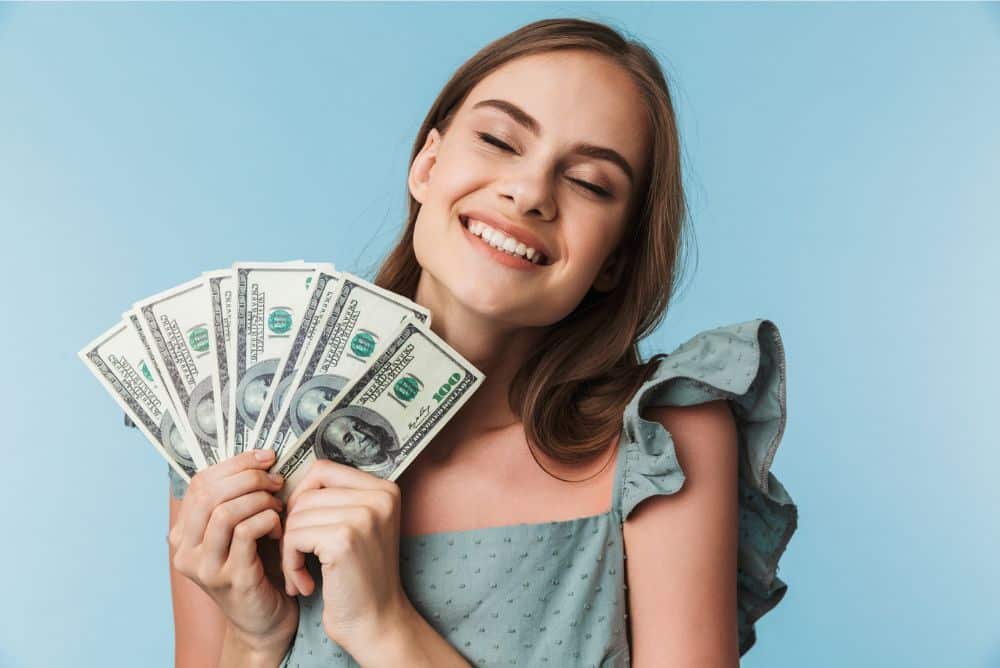 We will receive a commission if you make a purchase through our affiliate link at no extra cost to you. Please read our disclosure policy for more information.
You broke through the daily $200 barrier earlier this week. A huge congrats to you!
You accomplished a remarkable feat, and it felt fantastic, didn't it?
Well, there's no time to rest on your laurels! It's time to aim for the stars and go for $300 a day! Just like how you overcame the hurdle of making $200 a day, making an extra $100 a day is all about mindset and taking action.
Once you set your sights on a goal and take consistent action towards it, you will achieve it.
There are many ways to make $300 a day online from home or in person. Choose the method that best suits your skill set and lifestyle. Please don't jump from one idea to the next, thinking that each one is the answer to your prayers. That's called shiny object syndrome and it will only lead to frustration. Stick with one method, master it and then move on to the next.
Without further ado, here are the best ways to make an extra $300 a day from home.
1. Start a Profitable Blog
My previous job at a bank paid a decent salary and bonuses, but I quickly realized that I wasn't happy working a traditional 9-5 job. Deep down inside, I knew that getting "another" job wouldn't make me happy — I needed to find a way to get paid doing something I loved.
I always wanted to be my own boss and work from home (who doesn't?), but I had no clue how to make that happen. I tried fun and profitable hobbies like flipping furniture, but it wasn't enough to replace my full-time income.
That all changed when I stumbled upon the idea of making money blogging.
I started reading blogs from people who were living the laptop lifestyle and discovered that starting a blog was the best way for me to achieve my goals. I realized that I could start a blog about something I was passionate about — in my case, personal finance — and earn money from it! Not only could I make money online, but I could also work from home and set my own hours.
I created a blog in 2017 in a heartbeat because starting a blog is relatively inexpensive and easy to do. You can get started for just a few dollars a month, without the need to invest a lot of money upfront compared to other business ideas. Starting a blog is relatively low-risk. The only investment you need is your time and effort.
Best of all, you can start a blog about literally anything that interests you – e.g. fashion, home decor, health and fitness, parenting tips, personal development, self-care, etc. And if you're passionate about the topic, you'll be able to write about it for hours on end without getting bored while helping readers who want to learn more about that topic.
Now, it's not easy to make money blogging because I was lost as a beginner and I had no idea how to monetize my blog. I had to learn how to make money on Pinterest, and how to use affiliate marketing strategies. And eventually, I made enough money to quit my job and work on my blog full-time.
How to make $300 a day with a blog
If you're persistent and willing to learn, though, you can make a full-time income from blogging. In fact, my blog brings in over $150,000 a year and I work from home as a full-time blogger.
I'm not saying this to brag, but rather to show you that it's possible to make a real living blogging online. If I can do it, you can do it too!
Here's how much money I made from posting ads on one of my blogs: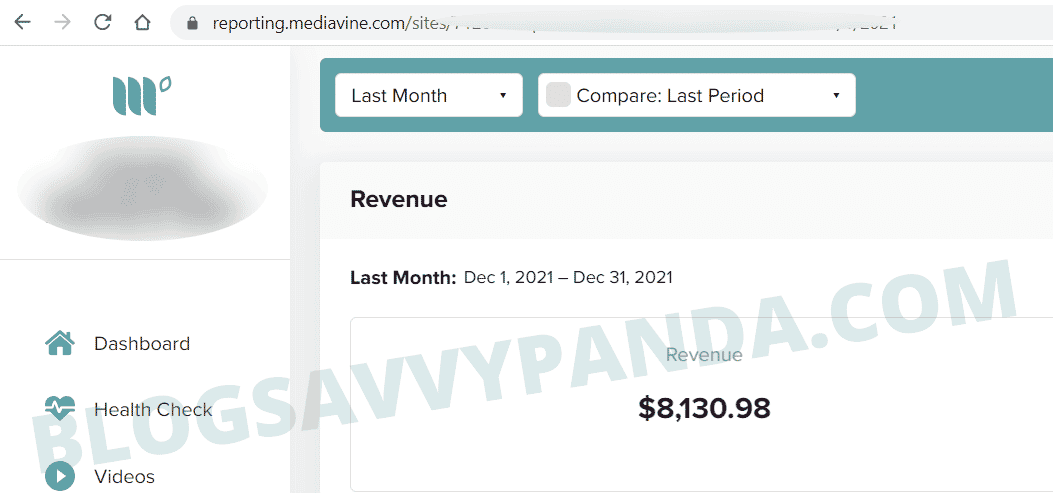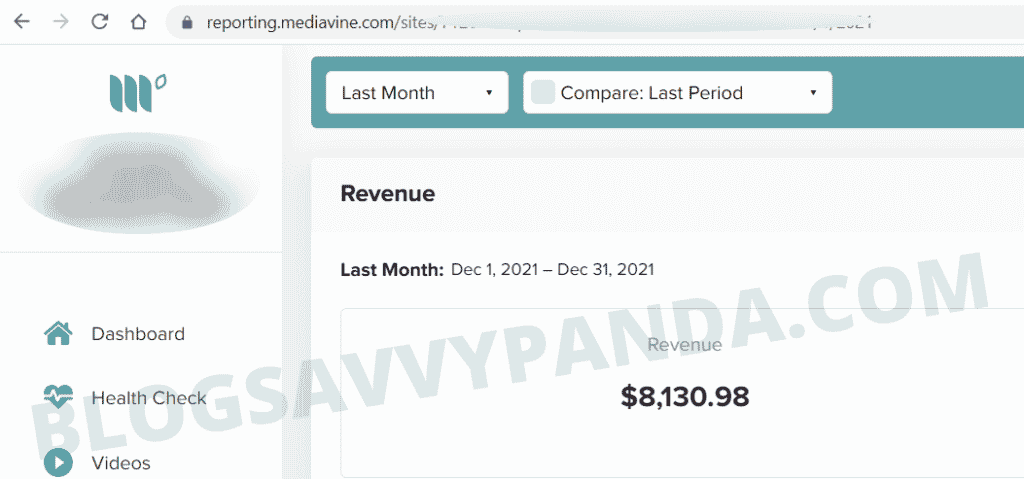 As you can see, I made about $271 a day from ads alone! And that's not counting other forms of monetization such as affiliate sales and product sales.
For example, you'll also see how this particular blog of mine makes over $500 a day from different sources online: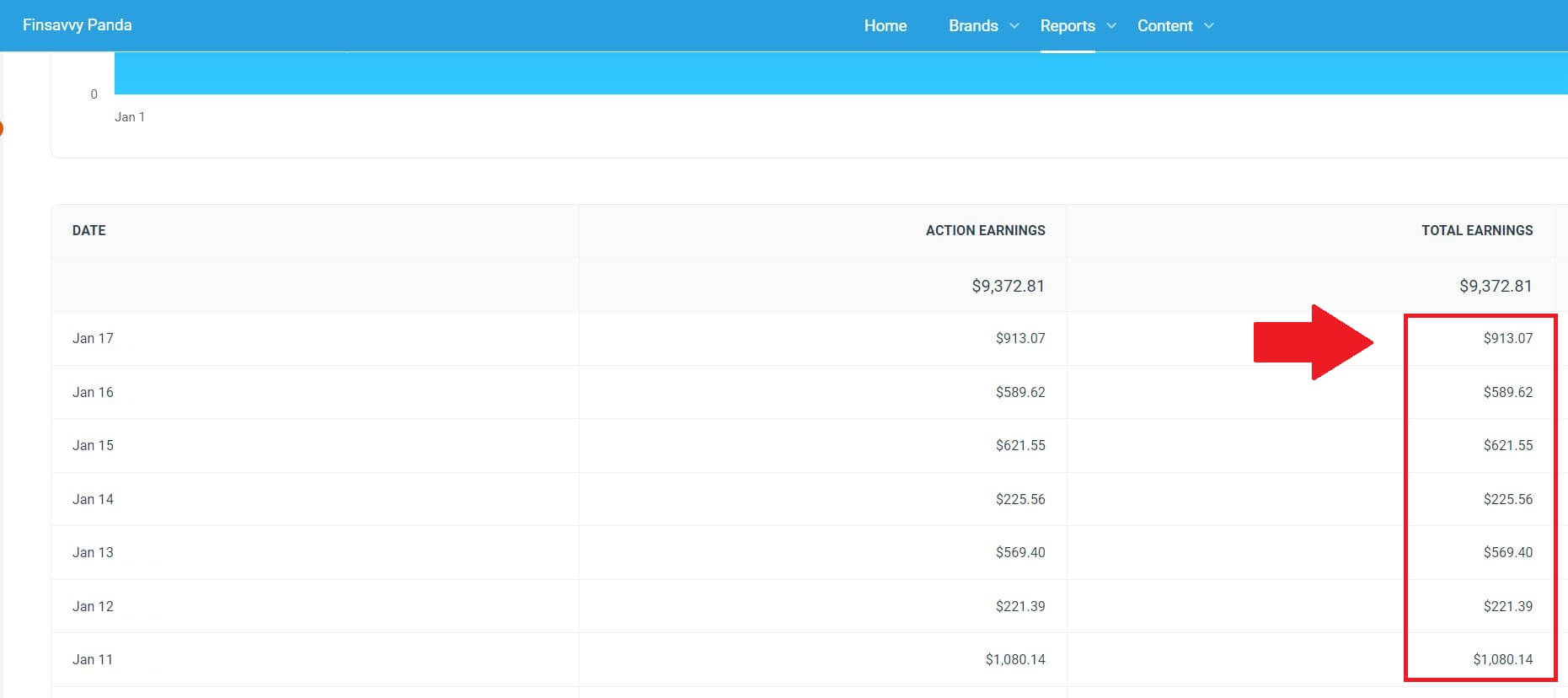 One of the best things about blogging is that you can start small and scale your business as you earn more money. For example, you can start by earning a few hundred dollars per month and eventually grow your blog to the point where you're making $5,000 per month or more.
If you're serious about making money blogging, I recommend checking out my FREE 7-Day e-mail course. In this e-mail course, I'll show you everything you need to know to start a successful blog, from choosing the right niche to setting up your blog to making money.
2. Take Advantage of Bonus Offers
If you want some quick ways to get money in your pocket, then taking advantage of bonus offers is a great option. You can earn a few hundred dollars relatively easily just by signing up for some different services and trying them out.
Companies are willing to give you free money in the form of a sign-up bonus because they know that once you try their service, you're likely to become a paying customer. And if you're not interested in the service, you can always cancel it after you've received your bonus.
Credit card companies are notorious for giving out lucrative sign-up bonuses to new customers. Many credit cards will offer you a cash bonus of $200, $300, or even $500 just for signing up and spending a certain amount of money within the first few months.
For example, the Chase Sapphire Preferred Card offers a sign-up bonus of 60,000 points after you spend $4,000 within the first 3 months. Those points are worth $750 when you redeem them for travel through Chase's rewards program, which more than covers the $95 annual fee for the card.
Make sure you read the terms and conditions of each credit card offer before you apply, as there are usually some restrictions on how you can earn the sign-up bonus. But if you're diligent about meeting those requirements, taking advantage of credit card bonuses is a no-brainer.
Easy ways to make $300 a day fast
If you want simple and effortless methods to get your hands on quick cash, then Swagbucks is a good example of the best survey sites where you can sign up for bonus offers. Similar to Rakuten, they offer you cash back on your online purchases, pay you for taking paid surveys, searching the web, and playing games online. They have a sign-up bonus where you can earn FREE $5 for signing up. We've been using it since 2009 to earn extra money online and we redeem our points in exchange for free gift cards whenever our account reaches $25.
You can grab your FREE $5 bonus here from Swagbucks before the promotion is over! Important: To claim your FREE $5 bonus, don't forget to verify the email from Swagbucks in your inbox!
Want to earn extra cash on surveys in your spare time? Survey Junkie is one of the best online survey sites where you can earn up to $45 per survey. They're a trusted market research company that pays you for your opinion on different products and services.
You can also get bonus offers by signing up for a new bank account or opening a new brokerage account. Banks and brokerages will often give you cash bonuses of $100, $300, or even more just for opening an account and making a qualifying deposit. If you don't have cash on the side, building an emergency fund should be your top priority. But if you already have a few thousand dollars in the bank, taking advantage of these bonus offers is a great way to grow your account balance even faster.
Free money is always a good thing, so if you see a bonus offer that looks like it could be worth your while, don't hesitate to take advantage of it.
3. Become a Social Media Manager
We only hear about the negative effects of social media, but there are actually quite a few positive aspects to it as well.
Restaurants that are on the brink of closing can use social media to let customers know how amazing their food is, and small businesses can use it to reach potential customers from all over the world. This connection is what allows companies to build a loyal customer base and create a community around their product or service.
We all know that social media can be quite time-consuming, and not all business owners understand how to use it effectively. You, on the other hand, use it regularly and don't mind spending a few hours each day managing social media accounts. And that's where social media management comes in.
As a social media manager, you would be responsible for creating and managing the social media accounts of your clients. This would involve creating content, engaging with followers, and running social media ads.
The pay for social media management jobs can vary depending on the number of clients you have and the scope of work involved. As you learn how to effectively manage social media accounts and grow your client base, you can undoubtedly make 300 dollars a day from this side hustle.
Personally, I had to learn how to get free traffic on Pinterest to my blog in order to make my very first dollar online.
4. Earn Money with Your Car
You have time to kill and your car just sits in the driveway most of the day. Why not make it more resourceful and generate some extra money with it?
There are a few different ways you can get paid to drive your car.
The first is by becoming a delivery driver for companies like DoorDash or Uber Eats. You can make a few hundred dollars per week just by picking up and delivering food orders from local restaurants. The trick to making the most money with this method is to be strategic about when you work. Picking food orders up during the lunch and dinner rush will give you the best chance to rack up tips, which can add a significant amount of money to your earnings. Do some research to find out which restaurants in your area have the highest-rated food and the fastest delivery times, then focus your efforts on those businesses.
Another way to make money with your car is by becoming a rideshare driver for companies like Uber or Lyft. This can be a great way to earn some extra cash, especially if you live in a city where rideshare services are in high demand. The key to making a good income with rideshare driving is to be available during peak hours when fares are the highest. This typically means early mornings, late nights, and weekends. Surges can sometimes boost your earnings even higher, so keep an eye on the app to see when fares are surging in your area.
If you don't want to drive people around, you could also sign up to be a delivery driver for companies like Amazon Flex. You can earn a decent wage just by picking up and delivering packages from local businesses and residences.
5. Monetize with Affiliate Marketing
Everyone's dream is to generate income while they sleep, and affiliate marketing is one of the best passive income streams to turn that dream into reality.
How do you make money with affiliate marketing?
Essentially, it's a way to earn commissions by promoting other people's products. When someone clicks on one of your affiliate links and makes a purchase, you earn a commission. It's that simple.
There are two ways to approach affiliate marketing:
You can either sign up with an affiliate network
Work directly with individual companies
Affiliate networks act as the middlemen between affiliates (you) and companies. They're perfect for beginners because they provide a one-stop shop for finding affiliate programs and tracking your earnings. They connect you with merchants who are looking for affiliates to promote their products. They make it easy to find offers and manage your commissions, but they do take a cut of your earnings. Some of the most popular affiliate networks include ShareASale, CJ Affiliate, and Rakuten Marketing.
Working directly with companies is a bit more advanced but can be more lucrative. Companies will often have their own affiliate programs that you can sign up for. And, since they're the ones running the program, they'll usually offer higher commissions than you'll find through an affiliate network.
You can find companies to work with by searching for "affiliate program" + "[niche]" on Google. For example, if you're in the fitness niche, you could search for "affiliate program fitness" to find relevant companies.
6. Get Paid to Write
If you're a decent writer, there's no shortage of places where you can get paid to write articles, blog posts, and even books.
Becoming a freelance writer can be a lucrative side hustle, making money online and working from home. And, it doesn't necessarily require experience to get started.
Companies are always looking for high-quality content, and there's a growing demand for writers who can produce content that's both informative and engaging. If you don't mind ghostwriting, you can make a decent income writing articles for other people.
There are a number of ways to get started as a freelance writer:
You can sign up with a content mill like Constant Content and WriterAccess. These companies are the matchmakers between writers and clients. They'll often have a pool of clients who are looking for articles, and they'll assign you topics to write about. The pay is usually low, but it's a good way to get your feet wet as a freelance writer.
You can also search for writing gigs on job boards like Upwork or Reddit. These platforms bring together writers and clients, but you'll have to bid on projects to get work. The pay can vary quite a bit from project to project, so it's important to do your research before you start bidding.
You could also approach companies directly and see if they're looking for freelance writers. This is usually a good option for more experienced writers who have a strong portfolio to show off.
Earning 300 dollars a day as a writer isn't always the easiest task, but it's much easier than it used to be. With the advent of the internet, there are more opportunities than ever for writers to get paid for their work.
7. Take on Odd Jobs
We've all encountered situations where we wished someone was there to help us out with a task, but we just couldn't justify hiring someone full-time. That's where odd jobs come in.
Odd jobs are usually one-time tasks or one-day-a-week jobs that people need help with but don't want to commit to a long-term employee or hire expensive professionals for. They can range from anything like assembling furniture to shoveling snow to mowing lawns. And if you love animals, you could even sign up as a dog walker or pet sitter on Rover.
Odd jobs are usually pretty easy to find and are good options if you're looking for something flexible that allows you to choose when to work. The best way to find odd jobs in your area is to search for "odd jobs" or "gigs" on Craigslist. You can also search for specific tasks like "moving help" or "lawn care."
Another option is to sign up with a tasker platform like TaskRabbit. This platform is designed to make it easy for people to find people to help them with specific tasks.
You'd be surprised at what kind of money people are willing to pay for a little help. If you can find a few regular clients, you could easily make $300 or more a day from doing odd jobs.
8. Become a Virtual Assistant
The global pandemic changed the way a lot of us work, and one of the most significant changes was the rise of the remote workforce.
With more and more companies adopting remote work policies, there's a growing need for virtual assistants (VAs). VAs provide administrative and clerical support to companies and businesses from home.
The duties of a VA can vary depending on the needs of the client, but they can include anything from scheduling appointments and managing emails to bookkeeping and social media management.
If you have experience providing administrative support, then becoming a VA can help you make a living from home while also giving you the flexibility to spend more time with your family or pursue other interests.
There are a few different ways to find VA work:
You can search for VA jobs on job boards like Upwork, Freelancer, and Facebook groups
You can also contact companies directly and inquire about any VA openings they might have
Finally, you could even start your own VA business and market your services to companies and businesses
The pay for VA jobs can vary quite a bit, but most VAs make between $20 and $25 an hour. However, if you can prove to your clients that you truly under their businesses and can help them generate more revenue or reduce costs, you can make much more than that.
9. Rent Out Your Space
Have extra space in your house or apartment that you're not using? Why not put it to good use and cash in on it by renting it out?
The most common way to do this is by renting out a spare room on Airbnb. Travelers from all over the world use Airbnb to find places to stay, and if you list your room on the platform, you could make a couple of hundred dollars a day or more.
An alternative is to rent out your entire home for short periods of time when you know you'll be away on vacation or business. This obviously requires a bit more planning in advance, but the amount you charge per night can be significantly higher than what you would make from renting out a single room.
If you don't have an entire house or apartment to rent out, you can still make money by renting out other spaces like your driveway, garage, or even storage unit. We all know how frustrating it is to drive around for ages looking for a parking spot.
There are now platforms like SpotHero that help people find parking spots in busy urban areas. And if you have a storage unit that you're not using, you can list it on sites like Neighbor.
10. Start an Online Business
Being an entrepreneur isn't for everyone. But if you're the type of person who loves the idea of being your own boss, then starting an online business could help you earn money in the long term.
While it takes a bit more effort and commitment than some of the other methods on this list, starting an online business can be extremely profitable and give you the freedom to work from anywhere in the world.
There are a number of different online business models you can choose from, but some of the most popular include dropshipping, starting your own clothing brand, and selling digital products.
Dropshipping is a type of e-commerce business where you sell products that are sourced from suppliers. You don't need to carry any inventory, and all of the fulfillment is handled by the supplier. This significantly reduces the risk of ending up with unsold inventory and having to pay hefty storage fees.
Starting your own clothing brand is something you can pursue if you're interested in fashion. With print-on-demand services, you can design your own clothes and have them printed and shipped to customers on demand. Branding and marketing are key to success in this business model, but if you can get it right, you could make a lot of money.
Are you creative or have expertise in a particular field? If so, you could create and sell digital products like ebooks, courses, or graphics. These can be delivered electronically, making them extremely easy and convenient to sell.
The best way to get started with an online business is to choose a business model that you're interested in and then find a reputable platform or marketplace to sell your products on. Starting an online business isn't going to make you rich overnight, but it could be a great passive income source in the future.
FAQs About Making $300 a Day
We made it to the end! Hooray!
But before you close that tab and move on with your life, I created this FAQs section about making $300 a day in both active and passive income that is worth checking out. It doesn't matter if you're a newbie or a seasoned pro, these questions are sure to pique your interest and provide some helpful tips on how you can get started in your money-making journey.
How much is 300 dollars a day for a year?
I see you're interested in knowing how much moolah you'll be raking in if you make $300 a day for an entire year.
I'm here to give you the numbers straight up!
Assuming you work every single day of the year (365 days), that comes out to a total of $109,500. Yep, you read that right. You could potentially earn over $100,000 in a year by making $300 a day. Not too shabby, huh?
But let's be real here, nobody works every single day of the year. Even the most workaholic among us need a break from time to time. So, if we assume that you only work weekdays (Mondays to Fridays), that brings the total down to $78,000. Hey, that's still a pretty decent chunk of change!
Of course, these calculations don't take into account taxes, expenses, or any other factors that could affect your take-home pay. But hey, let's not rain on your parade just yet. Making $300 a day for a year is a significant achievement, so pat yourself on the back for even thinking about it.
How to make $300 dollars a day in passive income?
There are tons of ways you can make $300 a day in passive income. You could try investing in stocks, starting a dropshipping business, or selling stuff on sites like Amazon and Etsy, just to name a few examples.
However, my personal favorite is blogging, because it provides the freedom to pursue any direction you choose in your business.
As someone who built a successful passive income stream through blogging, I can attest that it's achievable to earn more than $300 per day in passive income. But I'm going to be honest with you though… building a profitable blog isn't as easy as it looks.
Just like any business, your earnings may fluctuate due to many factors, but consistent effort and learning how to adapt to any changes can help mitigate this.
Despite those challenges, blogging can be an enjoyable and rewarding business venture! And since I'm a big fan of cheerleading peeps like you starting a blog, I want to share more about this profitable activity. You can read my journey on how I went from earning a side hustle income of $700 all the way to $27,000 per month – that's equivalent to $900 a day!
Whether you're aiming to earn $300 or $900 per day in passive income from your blog, the key is to focus on creating content that provides value to your audience.
For example, if you're teaching people how to sell on Etsy, you can create a blog that specifically addresses the challenges of running an Etsy shop. Or, if you're a fitness and wellness blog, you could share your fitness journey, tips for getting in shape, and product recommendations with your readers.
By consistently posting valuable content on your blog, you can attract a loyal following and eventually monetize your blog through affiliate marketing, sponsored content, or selling digital products, which have the potential to be passive down the road.
It's crucial, however, to note that building a passive income blog is not a get-rich-quick scheme. It takes time (more time than you think) to grow your audience, establish your authority, and build trust with your readers.
So, if you're interested in building a passive income blog, I encourage you to take the plunge – just like these readers of mine who have taken the plunge, which you can see here!
When you do start on day 1, don't expect to start rolling in $300 a day right out of the gate. Unless, of course, you're an internet-famous cat or a dog with a million followers. In that case, you might have a head start on the rest of us mere mortals.
But for the rest of us, building a profitable blog takes time, effort, and a lot of hard work. You'll need to focus on helping your readers and giving them what they want.
How to make $300 a day online?
Are you tired of making money the old-fashioned way? I know I am!
If you're looking to make $300 a day online, then I recommend reading my specific post on how to make money online to help you achieve your financial goals. From freelance writing to selling digital products, the sky's the limit!
Final Words on How to Make $300 a Day
If you need $300 now, the most realistic option is to sell your used things locally. Once you have that taken care of, don't miss out on getting free money from sign-up bonuses, taking easy paid surveys in your spare time, and renting out extra space in your house or apartment.
If you're looking for something more long-term, then starting an online business like your own profitable blog could be a good option. It takes a bit more effort to get started, but it could be extremely rewarding in the end.
Whatever method you choose, just make sure that you're realistic about the amount of time and effort it will take to make 300 dollars a day. With a bit of perseverance, you can reach your goal in no time!