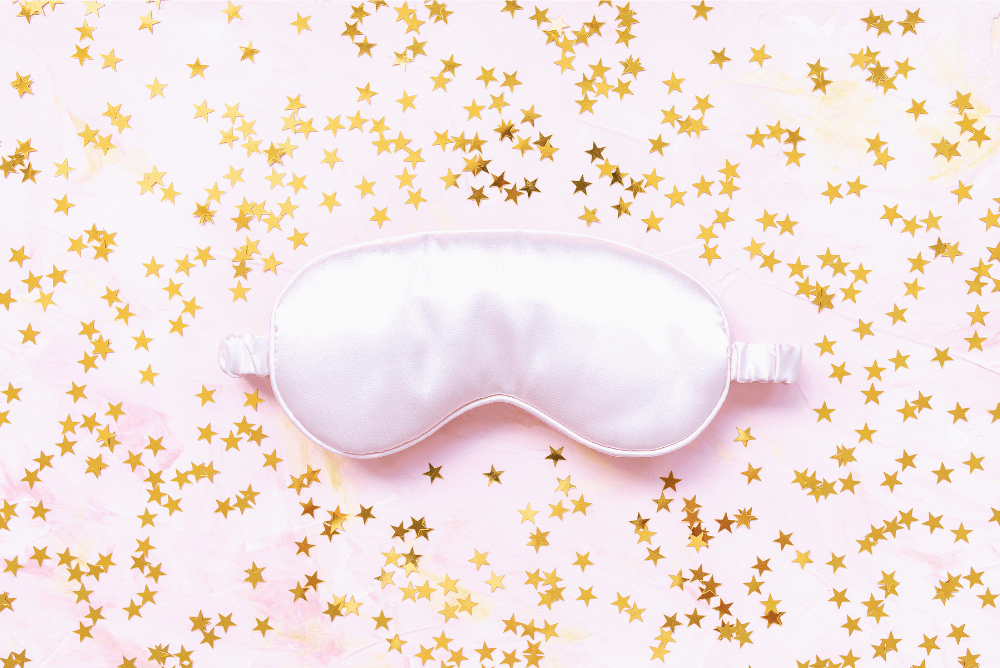 We will receive a commission if you make a purchase through our affiliate link at no extra cost to you. Please read our disclosure policy for more information.
In early English mills and factory towns, a job required knocking on people's windows to wake them up for work. But I'll talk about the opposite of that. In this article, you'll learn how to get paid to sleep.
You might think that it's impossible to make money when you sleep.
Naturally, you can't work while dozing off. That's why most people sacrifice their sleep to earn money. But did you know there are six ways you can bring in money while sleeping? From passive income ideas like starting a profitable blog or online business to getting paid for medical studies, there's the perfect side gig for you that involves sleeping!
I found six jobs that won't get in the way of getting a good night's sleep.
How To Get Paid To Sleep
Aside from having an additional income, you might even receive other freebies, which you'll know later. You can also help scientists and researchers understand certain disorders.
You might be excited to know which of these interesting jobs is for you, but first, you'd want to know how much you can earn for sleeping.
How Much Do You Get Paid For Sleeping?
You can earn up to $4,000 for sleeping. How cool is that?
| | |
| --- | --- |
| | Expected income |
| Travel blogger | Widely varies |
| Paid sleep studies | up to $4,000 |
| Mattress tester | up to $3,000 |
| Caregiver | up to $240 per night |
| Pet sitter | up to $28 per night |
| Hotel mystery shopper | up to $100 |
You may even earn thousands of dollars as a travel blogger, but your income will vary greatly, depending on the number of pageviews you garnered. By learning how to use social media, like Pinterest, to drive traffic to your website, you can earn more than $5,000 per month.
Continue reading to discover how you can make thousands of dollars!
PIN THIS: I'll be updating this post so make sure to pin this image and save it to your Pinterest board. That way you'll be able to come back to this page for reference.
1. Travel Blogger
If you're a travel blogger or aspiring to be one, you can earn through sleeping jobs by scoring free hotel stays and enjoying their amenities, such as cocktail stations and spas. In return, you must write about the hotel's details, including property size, staff professionalism, and meals.
Follow these three steps to partner up with hotels.
Target the right properties
Research hotels that have previously partnered with bloggers. You must also consider targeting smaller chain properties. Most likely, they'll willingly offer a room for you to review.
Create a media list and build a relationship
Once you're done researching, create a media list and build a relationship by liking and commenting on their posts.
To prepare for your pitch, check the Contact page on their website to find specific contact persons.
If there's only a generic email address, don't hesitate to send a direct message to the hotel's social media accounts.
Write your pitch
Keep your email simple and professional to stand out among the rest. Give reasons why you would want to stay at the hotel, then ask if they are willing to collaborate with you.
Highlight your unique value proposition, including your number of followers. Attach a media kit to back up your proposal.
Mention your offer. For example, propose a two-night stay in return for a review on your blog and three Instagram posts.
Lastly, send a follow-up email if they don't respond after a week.
Pros: You can enjoy a free stay and save on travel expenses.
Cons: It requires much work, including collecting thousands of followers and sending email pitches.
2. Paid Sleep Studies
Nearly 70 million Americans suffer from sleep disorders. Due to this health issue, many researchers and hospitals dedicate countless hours and money to studying sleep. They have research budgets to pay participants hundreds to thousands of dollars to monitor their sleeping habits.
What are paid sleep studies, and how do they work?
In a paid sleep study, clinics and hospitals will pay you to sleep so they can learn more about sleep disorders like how many REM cycles you experience in a typical night. Aside from earning money, you can help
doctors and scientists discover ways to treat sleep-related issues.
Here are some types of sleep studies:
Isolation sleep studies
You can earn up to $4,000 on isolation sleep studies, but they may involve clinical procedures, such as IV insertions. Researchers may also require you to stay in the laboratory for several days to weeks.
They may also eliminate outside influences on your sleep, including clocks, smartphones, laptops, and television screens.
At-home sleep studies
Unlike isolation sleep studies, at-home sleep studies only pay $150 to $500 because it's less complicated than the former. Scientists will ask you to keep a complete record of your sleep.
They may also ask you to alter your sleeping pattern and use monitoring devices while sleeping.
Pros: You can help the medical community while earning money.
Cons: It may alter your sleeping schedule, resulting in emotional distress and memory deficits.
Where to find sleep studies?
Hospitals usually conduct sleep studies, so be careful in applying for clinical trials posted on suspicious sites. You may want to look at hospitals' official websites to ensure your safety.
Here are some places which open applications for sleep studies:
When searching on the NIH website, use the "Recruiting" filter to find active sleep studies from different clinics and hospitals. More than 300 health institutions are looking for participants, so you have many options.
The site also contains email addresses and telephone numbers, allowing you to contact them for further details about the trial.
How to qualify for sleep studies?
Hospitals have varying requirements for conducting sleep studies. Here are some of the categories they use.
Age group
Length of hospital stay
Specific lifestyle or work
Medical history
Comfortability with study methods
Location
For example, here are the requirements to qualify for the Harvard Medical School Circadian Rhythm Study:
21 to 35 years old
Five days at the sleep research laboratory
Non-smoker
Not on any medication
But Brigham and Women's Hospital's Sleep and Circadian Treatments for Shift Workers have different qualifications:
50 to 65 years old
Healthcare workers working a minimum of four-night shifts per month
Must reside in the greater Boston area
Not on hypnotics or antihistamines
Unlike the two studies, Mass General Brigham's research states that it may require injection, blood draw, and personal health tracking. It's important to be comfortable with these clinical methods before applying for a trial.
3. Mattress Tester
Manufacturing companies also look for people who can test their mattresses and beddings. If chosen, you can get paid to nap and enjoy freebies from the manufacturer. One study paid $3,000 and gave a free bed worth $1,500 to its "Sleeping Beauty."
As a mattress tester, you must test the product during its development phase. It involves providing feedback to help companies improve the item. You must be familiar with the following factors to give valuable comments:
The company may also require you to use the mattress under specific conditions.
You can go to Sleep Junkie's website and wait for an announcement regarding the applications. In 2021, it looked for people who could test their mattresses for two months. In return, the testers wrote an honest review of the products.
The company also opened applications for fussy sleepers to test sleeping aids and devices. It paid $2,000 for an eight-week review period. Plus, Sleep Junkie gave all the devices to the chosen tester.
To increase your chances of getting accepted as a tester, you should create a portfolio of your own product reviews to demonstrate that you have experience writing reviews.
Pros: You can get free mattresses and bedding, aside from the income.
Cons: Limited companies open applications for mattress testers.
4. Overnight Caregiver
You can earn $16 to $20 per hour as an overnight caregiver. If you work a 12-hour shift, you can make $192 to $240 per night.
It's higher than the minimum wage rate because you must be alert at night. But the good thing is that you'll still receive payment for those hours even if the elderly or the kids are sleeping.
Your responsibilities may include the following:
Tuck the elderly or kids to bed
Give medications
Assist in oral care
Supervise closely in case of emergencies
You may visit Care.com for child and senior care opportunities. Follow the steps below to apply for caregiving jobs.
Click "Apply to jobs," located on the main menu.
On the next page, choose the services you offer, then type your email and password.
Enter your zip code to discover available jobs in your area.
The website also requires you to build your profile to undergo the screening process.
You can also find caregiving jobs at UrbanSitter. Make sure to create a profile and complete a background check before applying.
Pros: You can earn money while the one you're caring for is asleep.
Cons: It demands a graveyard shift which may affect your regular sleep schedule.
5. Pet Sitter
Almost 69 million US households own at least one dog. The American Kennel Club even predicted that pet industry spending will be up to $275 billion by 2030.
If you love animals and don't mind caring for other people's pets, you can work as a pet sitter. On average, you can earn up to $28 per night, subject to an increase depending on your experience.
Here's the good thing: owners will pay you to sleep inside their homes while caring for their precious companions.
Your responsibilities may include:
Provide pets with tender loving care
Give medications when needed
Provide food and water
Clean cages, litter boxes, and aquariums
Take pets for a walk
Play with pets
Care.com and Rover offer pet care opportunities, allowing you to look for pet sitter jobs.
Check out the following tips to get more pet-sitting opportunities:
Broaden your knowledge of animals, so owners will trust you with their pets.
Compile reviews from former clients to prove your pet-sitting experience.
Find the balance between being friendly and professional. Clients will likely recommend you to other pet owners if you make a good first impression.
Respond quickly to potential clients and refrain from declining many booking requests.
Pros: You can relieve stress while working because pets provide companionship.
Cons: The salary cannot sustain your daily needs.
6. Hotel Mystery Shopper
Make money while you sleep by being a hotel mystery shopper. Remember that no one can know that you're a secret shopper. You must act like a typical guest and pay attention to things such as:
Rooms and hallways' cleanliness
Lobby's atmosphere
Employees' attitude
Hotel's customer service
Food's taste and preparation
You can earn $100 per project plus reimbursements. But take note that most shoppers can't evaluate the same establishment twice.
If you're in the countryside, you may have fewer opportunities to be a mystery shopper. Fortunately, most hotels in the cities look for secret shoppers to improve their services.
Visit Coyle's website to find opportunities for mystery shoppers. Here are some tips to be a successful secret shopper:
Communicate efficiently with the hotel to clarify check-in/check-out times and special requests.
Pay attention to details in the hotel and provide comprehensive feedback, including photos and videos.
You must own a digital camera to capture high-quality footage which shows how the staff tends to the hotel's daily operations.
Shop with honesty to help businesses improve their services. Be committed to providing genuine comments and suggestions.
Pros: You can enjoy a free stay even in luxury hotels. They also offer amenities, such as cooking classes and champagne bars.
Cons: It requires several tools, and you can only review an establishment once. Also, there are limited opportunities for secret shoppers.
Enjoyed this post? Don't forget to pin it! Also, don't forget to follow me on Pinterest over here! 🙂