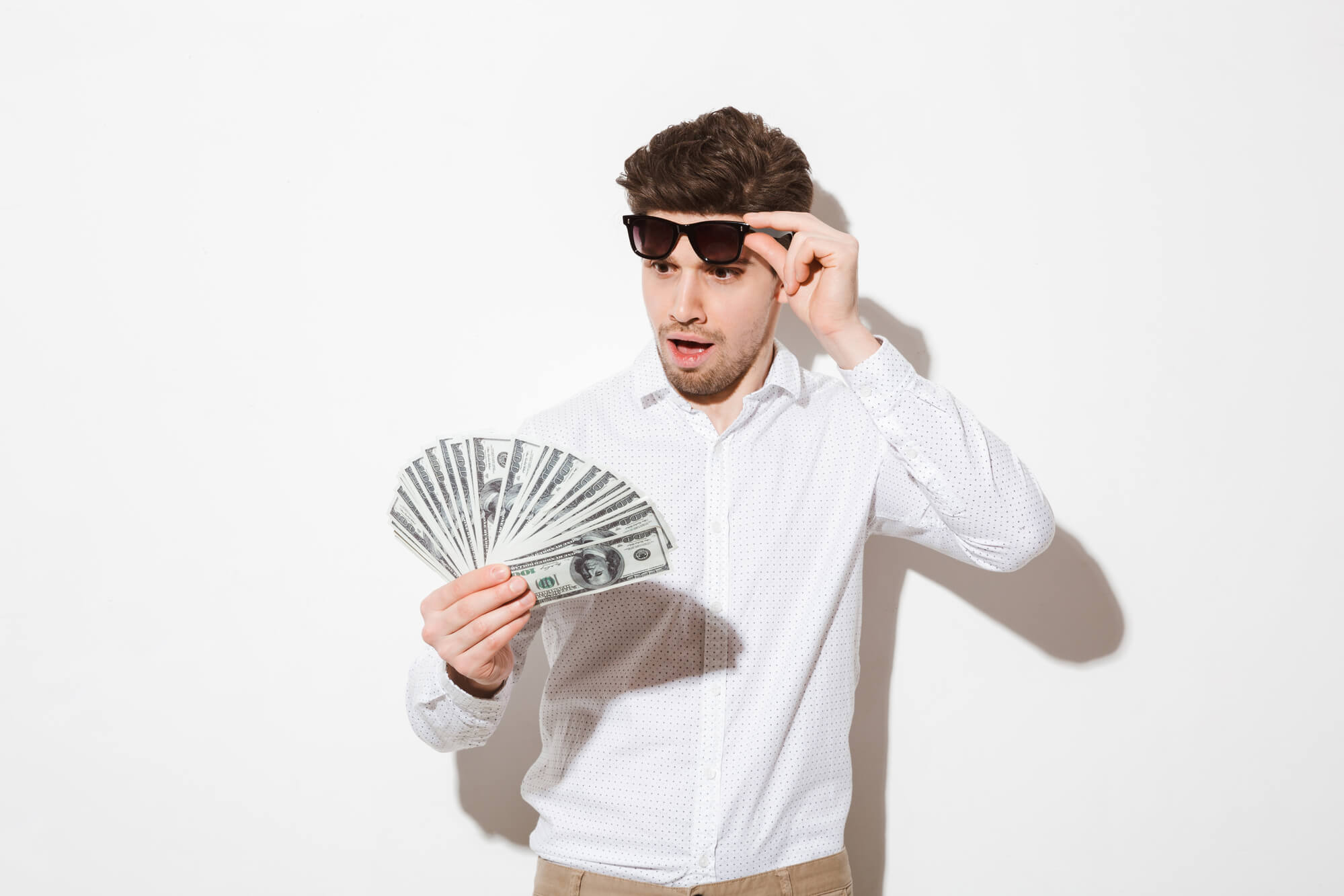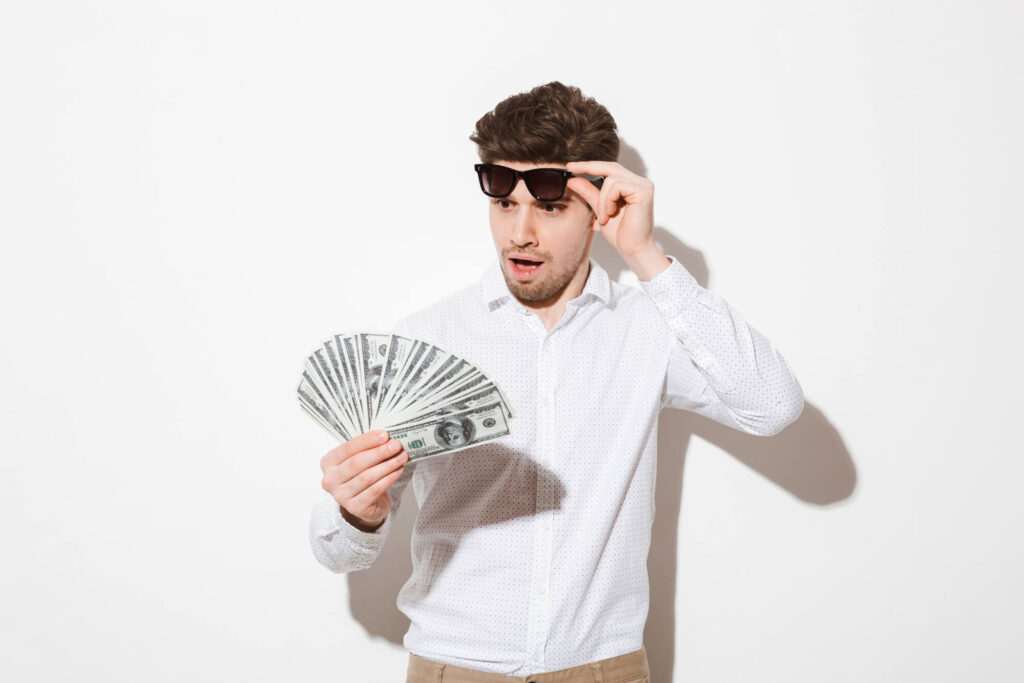 We will receive a commission if you make a purchase through our affiliate link at no extra cost to you. Please read our disclosure policy for more information.
Men have this innate feeling of wanting to provide for themselves and their families. And if they want to achieve this goal, they need another stream of income aside from their day job.
Luckily for you, I have listed the best side hustles for men that you can take advantage of right now.
The internet has given you a ton of opportunities to make money with passive income and side hustle ideas.
From earning $100 or $200 a day to as high as $300 or even $500 a day, today's time, technology and resources make all of this possible for Gen Ys, millennials, and Gen Zs. Your grandpa could only wish for this type of money-earning opportunity during his era.
But since you're the one who's living in this day and age, you need to capitalize the jobs listed below.
Some of the side hustles include being a freelance writer, a fitness trainer, modeling, a virtual assistant, and many more.
If you're ready to make your pockets thicker, then let's get straight to the article!
PIN THIS: I'll be updating this post so make sure to pin this image and save it to your Pinterest board. That way you'll be able to come back to this page for reference.
Best Work From Home Side Hustles For Men
When you're reading the side hustles below, don't focus on trying one job. If you have time to juggle two jobs, then you should go for it.
Remember that millionaires don't rely on only one stream of income. Around 65% of millionaires globally have at least 3 income streams. This is very achievable for you with the list below.
1. Freelance Writer
Average Salary: $58,300 per year
If you have a knack for writing, being a freelance writer is a great side hustle. Why? Because if you love writing, it comes naturally to you.
This will make the job a lot simpler and easier for you to do. The learning curve won't be so steep plus you're doing what you love – making writing tasks a breeze.
As a freelance writer, you create written content for businesses, publications, or personal brands. Your work can be posted on various platforms like newsletters, blog posts, or digital magazines.
Not only do you get paid, but as you publish more content, you're also building your portfolio which you can use as you progress in this profession.
Pros: You get paid to write while building your writing portfolio.
Cons: The pay isn't high when you've just started.
2. Social Media Manager
Average Salary: $60,200 per year
Brands and entrepreneurs don't have time to micromanage their social media accounts. They're too busy prioritizing the more important aspects of their business. And because of this, social media managers have been in-demand.
However, this particular side hustle doesn't only ask you to monitor accounts. Most owners would require you to grow it and post regular content.
If you find joy in brand growth and customer engagement, then give this a shot.
Brands and businesses will pay a ton of money if you have a proven track record of growing a brand's socials.
They have seen the advantage of having a big following online and would pay big bucks to anyone who can do the same for their business.
Pros: Get paid to monitor and post on your favorite platforms.
Cons: Employers might ask you to be online at the same time as them.
3. Start Your Own Online Business
Average Salary: $68,139 per year
Today's technology and innovation have made it easier to start a business. Anyone can do it with just the internet and a computer.
Heck, even a smartphone is enough to start one. So if you've been thinking about starting a business, there's no better time than now.
Here are some profitable online business ideas that you can start immediately:
Blogging
Dropshipping
Amazon FBA
Creating a Saas
Marketing agency
Sell digital products
Small business consultancy
Starting an online business has been a dream of many.
A lot of people have many side hustle ideas but never execute them.
But if you're willing to put in the time and effort to build one, it can be a great additional income stream. It can even make you earn more than your day job.
Pros: Building an online business allows you to do it at your own time and pace. Many online businesses like blogging have low startup costs as well.
Cons: Just like any business, it will take time to see some profits.
Side Hustles That Pay Well
The jobs below might require some technical knowledge from your end. But if you have experience or knowledge in these fields, you're in luck because your skill might just land you a high-paying side hustle.
These side hustles pay well because not everyone can do them. So have a look at which job fits you.
4. Web Developer
Average Salary: $82,600 per year
Web developers are people who create and maintain websites. This skill is in demand because a website is a business' home in the digital space. It's where their customers and prospects check what they have to offer.
A great web developer is someone that can address their client's needs. Whatever the client asks from them, they have the technical knowledge to implement it on the website. The more experience you have, the higher these businesses would pay for your expertise.
Additionally, top web developers know that their job goes beyond website creation and maintenance.
They stay on top of the industry to know what search engines look for to rank their client's websites higher. They're also into different marketing trends to see what current designs are working for consumers.
Pros: The job is always in demand but can be done in a work-from-home setting. No shortage of clients when you have this skill.
Cons: Constant updates in technology and the industry as a whole. Being on top of industry changes is a must.
5. Photographer
Average Salary: $52,300 per year
This one's a classic since photographers have been doing this side hustle even before the internet days.
If you're a photographer, there are many ways you can leverage your skill. The most common would be getting hired to take photos at an event. Another popular option is to sell your images as stock photos.
This field became more popular as websites needed to use images for their content. This problem was an opportunity for photographers to be paid online. It's a hassle-free side hustle too since you only need to post the photo on a platform and leave it until someone buys it from you.
Here are a few tips when doing photography on the side:
Specialize in a niche. Don't be too general. You want to be the go-to guy in that niche when someone needs a high-quality photo.
Attach keywords to your stock photos so it's easier for search engines to suggest them. The more exposure, the more chances people buying it.
Upload a ton of images. This will give more choices for people to choose from.
Pros: Photography makes it easy to build relationships and portfolios.
Cons: The investment in quality cameras and lighting can be expensive.
6. Tutoring
Average Salary: $41,800 per year
Tutoring is an excellent online side hustle especially when you're good at a particular subject.
This will never be out of style because education will be here forever. And there will always be people that struggle to learn a specific subject, which is an opportunity if you're well-versed in that field.
There are two routes you can take here.
First, you can start your own tutoring business. Create everything from scratch and market your service.
Second, you can join online tutoring platforms and offer your service there.
The latter's easier since you're already joining a working system wherein they already have their platform, payment system, and website.
Pros: Tutoring an in-demand subject gives a higher pay.
Cons: This might take hours from your rest time since most classes are done in the night time of your clients/students.
Easy Side Hustles
The side hustles below are tagged as "easy" since they are readily available.
Almost anyone can try these out and with no hurdles of whether they'd be accepted or not. These are jobs that you can do without prior experience or technical expertise.
7. Flip Furniture
Average Salary: Depends based on materials and type of furniture
One easy side hustle to consider is flipping furniture for profit. This became a fun secondary job for me, in addition to my 9-5.
Even if you're a beginner with no experience in furniture, it's not an issue.
I began by searching for free items online.
Yes, you better believe it! There are people giving away furniture because they no longer see its worth. However, just because many consider something to be worthless doesn't mean it is. This is your opportunity to step in and enhance its value.
All you need to do is clean it up, sand it (if it's made of real wood), stain or paint it to give it a fresh look. You can even redesign it for a cosmetic makeover.
By taking on this profitable hobby, I was able to earn an extra $500 to $1,000 a month. I've even earned as high as $2,000 in a month during the summer months!
8. Working Overtime in your Current Job
Average Salary: Varies on company policy about overtime pay
Want more income?
Try working overtime at your job.
This is a great way to earn more money since you already know the tasks needed to be done. Plus, you get to finish more pending jobs allowing you to work on new things the next day.
The overtime rates of companies are either half or double the hourly rate of the employee. This incentivizes you to work extra hours and get more things done in your department.
Companies also have this kind of pay structure so when employees need more time to work on projects, they are compensated fairly to do so.
One good piece of advice is to follow a schedule for your overtime work.
You can't go overtime every day since it will only lead to burnout. So strategize your overtime hours – will you work more when project deadlines are nearing? Or when you have a vacation coming up?
Strategically plot out the days you'll work longer hours.
Pros: You'll have good merit in the company. More work is accomplished within the day.
Cons: Too many work hours can lead to burnout.
9. Demolition Work
Average Salary: $36,000 per year
As a demolition worker, you need to at least have the strength to tear down walls and structures of a building. You'll be carrying and pulling items away from the construction site. You'll also be handling power tools to cut through thick walls, cabinets, and other materials.
The amount of physical work makes it far from being an easy side hustle but it's a job that you won't have any problems applying to. The highest pay in this field usually comes in crowded urban areas. So if you live in a big busy city, there's a good chance that some demolition work or a company is looking for someone to hire.
Just make sure the body aches you'll feel the day after won't affect your performance in your day job. Again, demolition work is a physically demanding job – so get in a good stretch before starting!
Pros: If you do an excellent job, retention won't be a problem. These businesses love strong hard workers.
Cons: Physically demanding. It might affect your work and other jobs.
10. Delivery Driver (Amazon Flex)
Average Salary: $18 – $25 per hour
Amazon Flex is using your vehicle to deliver packages for Amazon in exchange for earning money.
This can be a great way to earn after your day job or on the weekends. It's an excellent gig since you only work when you want to.
According to Amazon's FAQs, delivery partners earn $18 to $25 per hour plus you receive 100% of the tips.
You can track your earnings through the Amazon Flex application.
As for payments, it's done on Tuesday and Friday and will be deposited directly to your connected bank account.
Other benefits go beyond just getting paid. When you make successful deliveries, you earn points for your Amazon Flex Rewards. They have a leveling system too wherein you can enjoy different rewards and discounts.
Pros: You get to work on your own time.
Cons: Responsible for your expenses.
Best Evening Side Hustles
Evening side hustles, as you guessed, are side jobs you can do during nighttime. I added this category since some day jobs are not enough to help you save enough money for yourself.
That said, listed below are different jobs that can make your evenings more productive and financially beneficial.
11. Virtual Assistant
Average Salary: $43,800 per year
Being a virtual assistant means working remotely and helping your client with various administrative tasks.
This is a perfect job if you're looking for something laid back and just want to do everything in front of a computer.
The usual tasks done here would be scheduling meetings, organizing calendars, document sorting, data entry, and a bit of content management.
If you have no prior experience, don't fret. These can all be easily learned. People looking for virtual assistants usually have video instructions on how they want certain processes done – this will make tasks simpler to do.
The virtual assistant space has been growing since more and more entrepreneurs are looking to hire remotely to lower costs. This is an opportunity for you to come in, offer your service, and solve their problem.
Pros: You can pick what services you are only going to offer. This gives you more flexibility to only do jobs that you like and are good at.
Cons: A con that's usually not stated is that work-from-home gigs can expose you to a lot of distractions. If you're not living alone, it's best to find a space where you can focus and be productive.
12. Drive For Uber
Average Salary: $36,200 per year
Getting started as an Uber driver is fairly easy. Some of the requirements would be having a clean driving record, at least 21 years of age, a valid US driver's license, and an eligible 4-door vehicle.
If you want to work whenever you want, this is a perfect choice. And since a side hustle shouldn't be your main source of income, this is a great gig to earn wages and tips on the side.
No long-term commitment is needed as well. The company knows that it's only a supplemental income so you can stop whenever you've reached your goal.
Once you've decided on whether you're going to be an Uber driver, remember this tip: capitalize surge pricing.
Surge pricing happens when the fare increases as rider demand is more significant than driver supply. Seasoned drivers will go to an area with surge pricing for higher earnings.
Pros: You can work anytime you want. Plus during peak hours, Uber helps you earn more by increasing your fares.
Cons: You are responsible for all the other costs – gas, car payments, rental costs, etc.
13. Bookkeeper
Average Salary: $42,300 per year
Bookkeeping is a service that's been around for decades already.
It's a job that keeps financial records of businesses. Given that every company transacts daily, bookkeepers will always have a job as long as any type of business is around.
You don't need a degree or be an accountant to start a bookkeeping side hustle. However, having some type of certification won't hurt. It just makes your business more legitimate and professional.
To make things easier, a lot of software is available to allow you to do bookkeeping in the comfort of your own home.
If you're serious about growing this side hustle, you also need to learn advanced duties and include them in your services such as:
Liaison
Training
Tax filing
Presenting business strategies
Maintaining and operating a set of accounts
Pros: Your growth is unlimited. As you satisfy more clients, recommendations won't be a problem. Your clients will do the marketing for you.
Cons: One inaccuracy or data breach can tarnish years of hard work. Bookkeeping is a business wherein accuracy and privacy are important. You are handling financials and other sensitive documents of a business.
14. Translator
Average Salary: $52,300 per year
Fluent in other languages?
Leverage that skill and be a translator!
It's one of the side hustles that have low overhead costs and a broad market. This work can be on the legal, commercial, and medical side of the business industry.
Your work here can be used in editing, document translation, video translation, localization, and proofreading.
If you're not interested in starting a business, you can be a freelancer. There are a lot of websites looking for freelance translators to help them with their client needs. However, the rates will typically depend on the website or agency you're applying for.
Pros: You have a broad target market. There will be no shortage of clients looking to have their documents translated.
Cons: Technology is rapidly getting smarter. Some software can already translate languages with an accuracy of 90%.
Best Weekend Side Hustles
Weekends are time off work for most people but if you're serious about achieving your financial goals, you'll want to spend a few hours earning money during these days. If you're unsure about what weekend side hustles are both fun to do and pay decent money, I got you covered below.
15. Server & Bartender
Average Salary for Servers: $26,000 per year
Average Salary for Bartenders: $28,000 per year
Taking a server and bartender job on the weekends is excellent due to its flexibility in schedule.
Some establishments allow you to pick the time you want to work and choose your hours. If you're only planning to give at least 4 hours per day, then that's an achievable outcome with these side hustles.
As for bartending, it's considered a popular choice as a side gig. You would undergo training when you start in this field but when you're ready to be on your own, you'll just fly by time and get paid.
Some consider it easy work because you'll get to talk to a lot of people, especially during night shifts. You'll get to have interesting conversations with a lot of customers, allowing you to expand your network.
Pros: Flexible time and you get to meet and talk to people.
Cons: You'll have to sacrifice night outs with friends and families. Some servers and bartenders also work on holidays.
16. House Painting
Average Salary: $39,900 per year
Many consider house painting as an easy side hustle to get into.
First, there are a lot of households that want to repaint areas of their houses.
Second, it's fairly easy to start. Just some basic materials and no technical skills are needed.
Lastly, it's a low-risk job. You don't have to put a lot of money upfront and time is your only capital.
To start, you can watch house painting videos just to see how the pros do it. The internet is filled with goldmines of how-to videos. Watching a number of them will give you insight into how to paint walls efficiently and in the proper manner.
After gathering enough information, you'll need to market your service. No one will know that you can paint houses if you don't tell them.
For starters, you can go door to door and let your neighbors know. If you want the modern way, you can simply shoot them a message online.
Pros: It's a fun activity to do during the weekends. It pays good money and makes you productive on the side.
Cons: The disadvantage though is it can take time to finish especially if you're painting multiple areas or something big.
17. Fitness Trainer
Average Salary: $64,800 per year
If you're a gym rat, knows macronutrients, and understands diet at a high level, then, become a fitness trainer!
People who love to go to the gym don't feel like being a trainer is a job. They love doing it and treat it like a pastime since they get to work out with the client as well.
It's important to note that being a fitness trainer nowadays goes beyond just spending time in the gym.
If you want to grow your client list, you need to check up on them after gym hours. You need to tell them what food they should eat, the number of hours of sleep they should get, and how many meals they should have.
The best fitness trainers are dedicated to transforming their client's bodies for the better. And if they do a great job, they'll get referrals everywhere.
Pros: You're already doing what you love. You're only transferring the knowledge you have and making sure your client is sticking to the program.
Cons: Not quite flexible as the other jobs since you need to be available when your clients are free. This can be early in the morning or late at night.
Fun Side Hustles
The side hustles listed here are so fun to do, you won't even notice you're working!
You might have overlooked these things but if you read about them, it may pique your interest.
You can do these jobs on your own time making it more convenient if you have other side hustles going on.
18. Dog Walker
Average Salary: $32,500 per year
Seems like an easy task to do, right?
I'm sure it has its challenges but don't underestimate the potential earnings for this job.
I've read stories that people are earning $3,000 per week just walking dogs – yes, four figures weekly walking dogs, so let that sink in.
If you love spending time outdoors and walking dogs, this one's a great side hustle for you – it can be done on the weekends.
Alternatively, you can take it to the next level and start a fully operating business where you can earn four to five figures per month.
There's always a demand for this kind of service since roughly 69 million households own a dog.
This side hustle is so lucrative because there are high net-worth individuals that love their dogs but can't find the time to bring and walk them outside. This particular pain point in the market is where you can offer your time and service.
Pros: Flexibility of schedule and no office or coworker drama – just you and a cute dog!
Cons: Earnings may vary. You might want to go to high-income neighborhoods to make this worthwhile. But getting average pay as a start just to get referrals and feedback is also a great idea before leveling up to high-net-worth individuals.
19. Local Guide
Average Salary: $32,300 per year
Are you an extroverted and adventurous individual?
Consider being a local guide to your hometown.
A great thing about this job is you're not limited to city tours. You can create packages where you take tourists to park and trail areas. You can package both as well to give out more choices.
Now, can anyone be a tour guide?
Yes.
But to increase the chances of being hired, you need to undergo training and be certified. Plus, your storytelling skills, organization, and friendliness should be on point.
You need to be entertaining as a tour guide to keep tourists engaged and wanting to know more about the place.
To get started, understand what kind of guiding job you want.
Are you interested in being a museum guide where you discuss and explain the history of art and paintings?
Or would you rather be a bus city guide where you're using a megaphone and driving by tourist attractions?
Pros: You get to meet people from different walks of life every time you're on the job. It deepens your knowledge of various cultures when you talk to them.
Cons: The job might be seasonal since there are not a lot of groups that travel every day.
20. Modeling (Male)
Average Salary: $204,000 per year
Before getting a job in modeling, you need to have a professional model portfolio.
How do you achieve this?
Hire a professional photographer preferably someone that has experience in the modeling industry. They can suggest what shots to take and know what angles will enhance your features.
Along with that portfolio should be a headshot, your information, and your statistics.
These things are important since you're going to submit them to different agencies.
Don't forget your cover letter and resume too. Make sure to include all your past modeling experience – it will help you in the hiring process.
If you want to be an independent model in this industry, that's fine too. But some agencies can connect you with clients that you can't get on your own. Plus, some of their contracts are pretty flexible – allowing you to book with other agencies.
Pros: Models are given access to exclusive events and networks. Modeling is also one of the most lucrative side hustles for men that you need to try. The big money comes from endorsements and photoshoots.
Cons: Photo and video shoots take a long time to get finished. So if you're only available during nighttime, this might not be for you.
21. Flipper
Average Salary: Varies
Flipping is one of the most fun side hustles to do on this list.
It can pay good money when you know where to look and how to sell it for a big profit.
Even the great Gary Vaynerchuk has a YouTube playlist, which shows him buying and selling items he got from a garage sale. It's a popular money-making activity on the side because it doesn't require much capital to start.
To lessen the financial risk of doing this, stick to what you know or do extensive research on what can be sold for a high price.
If you have deep knowledge of sports, go flip sports memorabilia and items only. Because when you purchase these items, you'll have a rough estimate of its worth and its resell value on the market.
Pros: There's no limit on how much money you can earn. It all comes down to your skill and knowledge in buying and reselling items.
Cons: There's no room for inconsistency and laziness in this field. If you want to have an ROI, you need to do your research, scroll through different marketplaces, and be on the grind to look for the cheapest items.
22. Cook
Average Salary: $34,100 per year
Being a cook as a side hustle opens a ton of money-making opportunities for you.
If you have the talent for creating delicious food, you can leverage that skill to make money on the side.
First, you can teach a cooking class. A great thing is you can record this one time and sell it for unlimited copies. People love to learn at their own pace, which is why recording and selling the video digitally will put you at an advantage.
Second, offer a catering service. You can do this on the side when you have free time because you need to account for buying food, the preparation process, and cooking everything. Just make sure you price it in a way that is worth your effort.
Third, sell recipes. You can even take it up a notch and sell vegan recipes, slim-down recipes, bulk-up recipes, etc. This will allow you to gain attention from different sub-markets.
Creativity in what you're going to sell will go a long way in this side hustle.
Pros: Low startup cost and food will always be in demand regardless of the changes in the economy and consumer trends.
Cons: This side hustle demands time from you since most cooking will take time to finish.
Enjoyed this post? Don't forget to pin it! Also, don't forget to follow me on Pinterest over here! 🙂