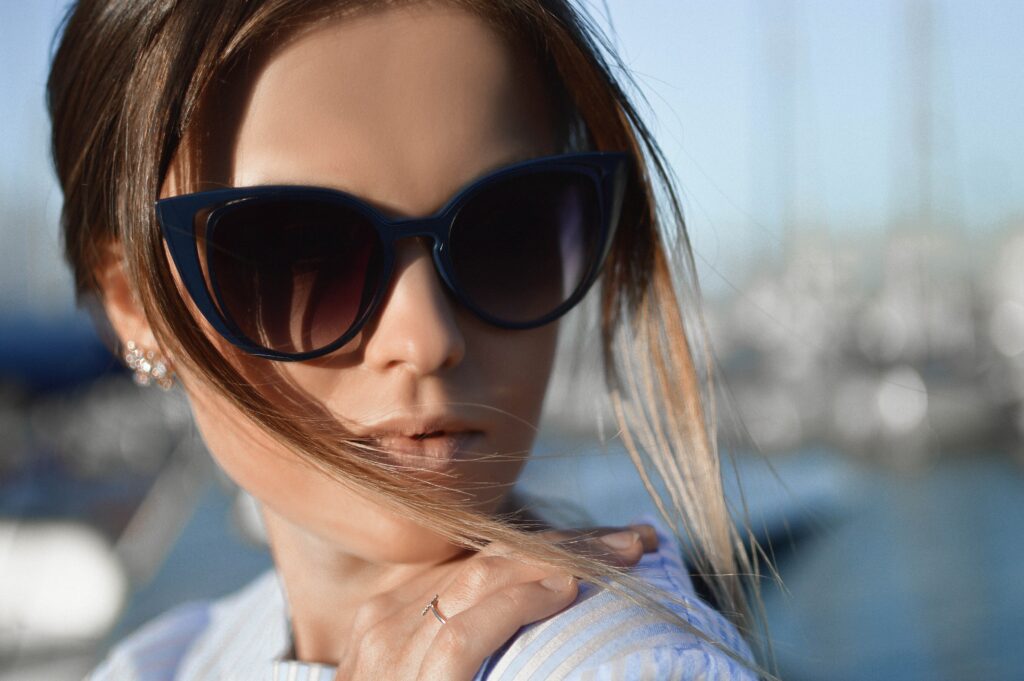 We will receive a commission if you make a purchase through our affiliate link at no extra cost to you. Please read our disclosure policy for more information.
So, you've set your sights on becoming a millionaire, just like the 59.4 million millionaires living in the U.S. today.
If you dive into these statistics more closely, you'll find that the average wealth per adult at the end of 2022 stood at $84,718 USD.
Given these averages, some of you might be wondering how to reach that million-dollar mark by the time you turn 30.
And if you're ambitious, you might be wondering how to get rich in your 20s. While others just want the lowdown on "how to become a self-made millionaire with no money" at any point in your life.
A million dollars today isn't quite the hefty sum it used to be, all thanks to inflation — a dollar from yesterday definitely had a bit more weight than one today!
So, I've got to admit, a million dollars may not get you as far as you'd hope when it comes to retirement, especially for those dreaming of more than just a basic lifestyle — it really is all about how you see your future.
Still, saving up $1,000,000 is a massive pile of cash, especially for the 80% of folks who are barely making ends meet, living paycheck to paycheck, according to a report from CNBC.com.
Given all that, for many of us today, becoming a millionaire, especially a self-made one starting with no money, might seem like a distant, if not impossible, dream.
PIN (OR BOOKMARK) THIS PAGE: I'll be updating this post so make sure to pin this image HERE and save it to your Pinterest board. That way you'll be able to come back to this page and finally learn how to become a self-made millionaire with no money!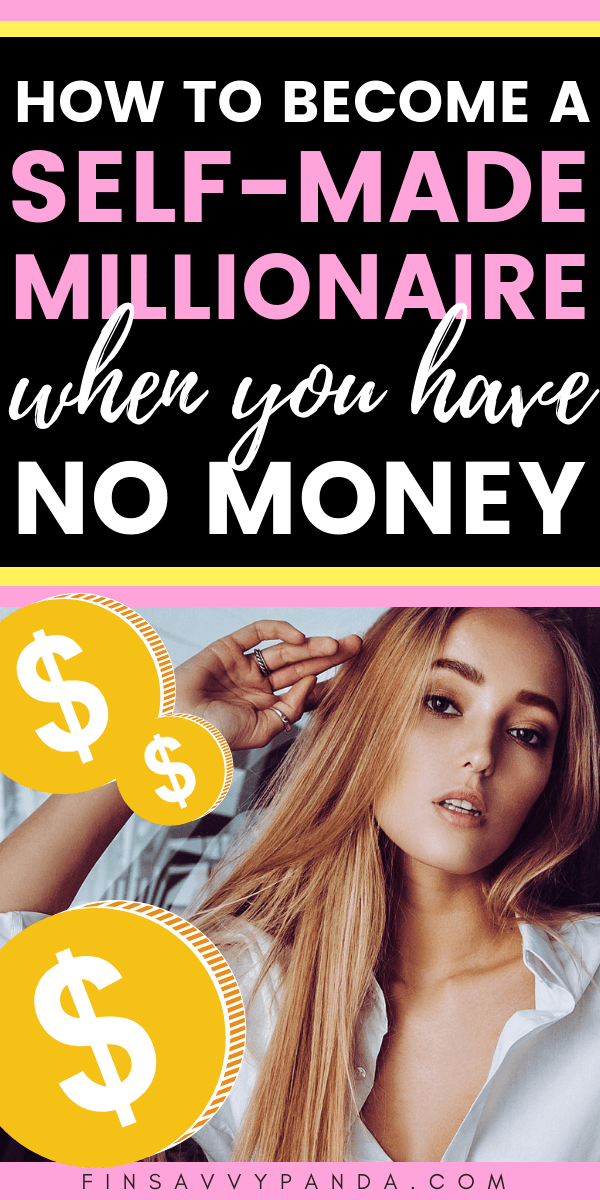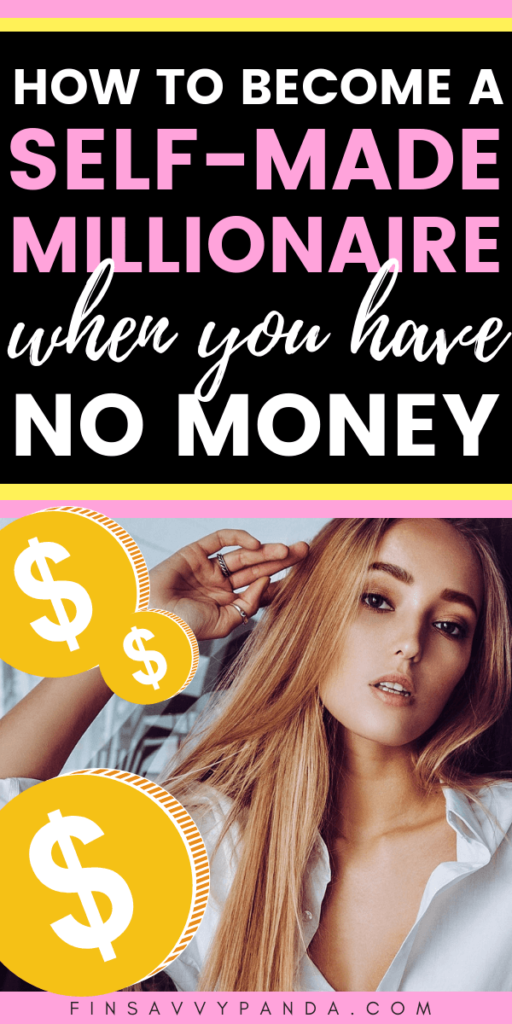 How To Become a Millionaire in Your 30s From Nothing
It's not surprising I felt that way, growing up in a low-income family where money was tight and financial knowledge was scarce.
I was filled with reasons why I couldn't succeed and self-doubt, never genuinely considering the possibility of becoming a millionaire. But as you continue reading, you'll learn what turned my thinking around.
I've had my fair share of financial mishaps in the past, but I'm here now to share my insights with you so you can build your wealth and reach millionaire status, without the need to win the lottery or wait for an inheritance.
The path to prosperity involves keeping an open mind and taking time to understand the mindset of a millionaire (or even a billionaire).
If I had continued clinging to the scarcity mentality I had for so many years, I'm pretty certain I'd still be living paycheck to paycheck with less than $1,000!
But, I didn't.
When I was just 19, I took a small but fun step towards my savings goal by starting an adult piggy bank (and yes, I've still got that piggy bank and use it to this day).
And then eventually learned how to save $10,000 a year, all while managing to pay off my student and car loans, by simply sticking to a lifestyle I could afford.
Over time, I managed to increase my savings to a point where I was putting away at least half of my income. This gave me a chance to try my hand at investing and get my money to do the heavy lifting through passive income streams that allowed me to quit my job.
By developing good money habits in my 20s, I was surprisingly able to eventually save 7 figures in net worth in my 30s! But to pull this off, I had to hustle and find ways to make some extra money. Because, let's face it, there is a limit to how much money you can save!
I've tried many profitable hobbies and gigs ranging from earning me $100 a day to as high as making $500 per day!
"If you are born poor it's not your mistake, but if you die poor it's your mistake." — Bill Gates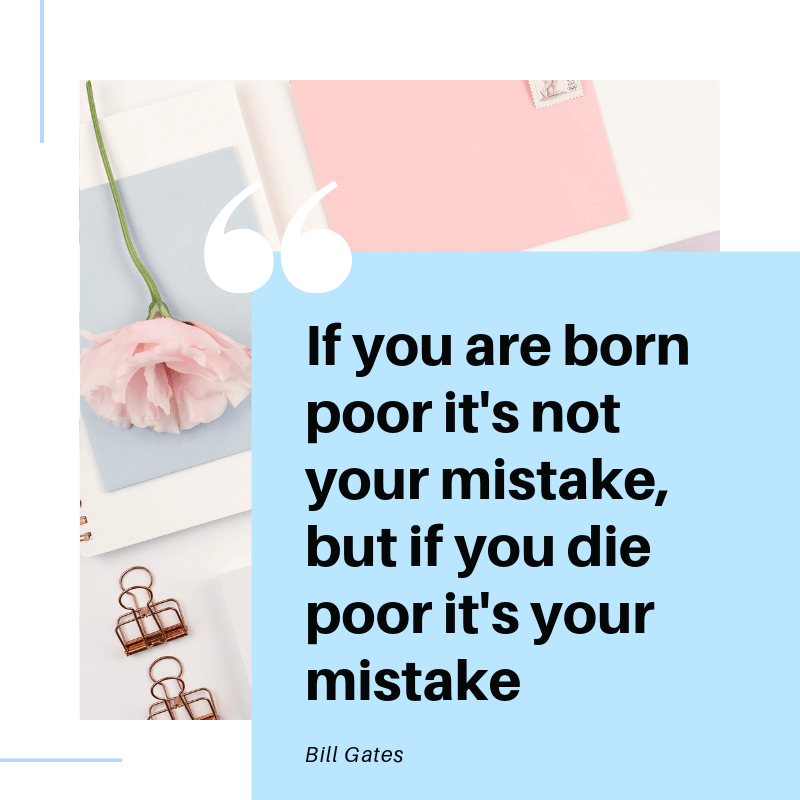 💡 QUICK PRO TIP: Did you know that you could become a millionaire quicker than the average person when you put in the effort to earn extra money? This is exactly what I did to speed up my net worth over the years.

I experimented with many different ways to earn extra money and my top recommendation is to start a proftiable blog from scratch with my easy step-by-step tutorial.

As a beginner, I honestly had no clue what blogging meant or how bloggers made money online, but I am SO glad that I stepped out of my comfort zone to start this blog because within 1 year of learning, I was making an EXTRA $5,000 per month on top of my 9-5 job. In less than 2 years, I hit my goal of earning $10,000+ per month with a small blog like this one you're reading here.

Trust me, you DON'T need to be a tech wiz. You don't need to be writing a blog post every day to earn money online with a blog. You also don't need to be an expert at writing either.

👉 Sign up for my FREE 7-day e-mail course here, and I'll show you exactly how I made my first $10,000+ per month with this blog WITHOUT being a tech genius or expert. I literally started with NO experience and was very clueless. But doing this helped me earn extra money so I could increase my net worth at a faster pace – this could also help you hit your goal of becoming a millionaire sooner!

UPDATE: It has almost been six years since I originally wrote this post, and I've earned almost $800,000 to date just from blogging alone, which all started as a hobby!
Can anyone become a millionaire?
Yes, becoming a millionaire is within your reach if you learn how to separate a poor vs. rich mindset. This is probably one of the first and most important steps to conquer before you can take action and see results!
Before I dive into the nitty-gritty on how you too can hit the millionaire mark by 30, or any age for that matter, let me just say this: If you're the type to find a million reasons why something won't work for you, this blog post might not be your cup of tea.
And if you're thinking or asking pie-in-the-sky questions like any of these below, well then… close this browser.
"Is that all you got? I'm here for the get-rich-quick schemes! Like making a million a year super fast with crypto, no sweat off my back,"
"How can I become a millionaire overnight?"
"What's the quickest way to get rich without doing anything?"
"You just lucked out. Those opportunities aren't around anymore!"
"Sure, if you've got a fancy degree like a masters or Ph.D., making more money is a breeze. Try hitting millionaire status by 30 or 40 without one!"
"Yeah, easy for you to say. You're probably one of those folks pulling in over $120,000 a year from your cozy office job! Try getting by on $40,000 a year! Even better, try surviving on a minimum wage job at Starbucks while providing for a family with 5 kids!"
"99% of the failures come from people who have the habit of making excuses." — George Washington Carver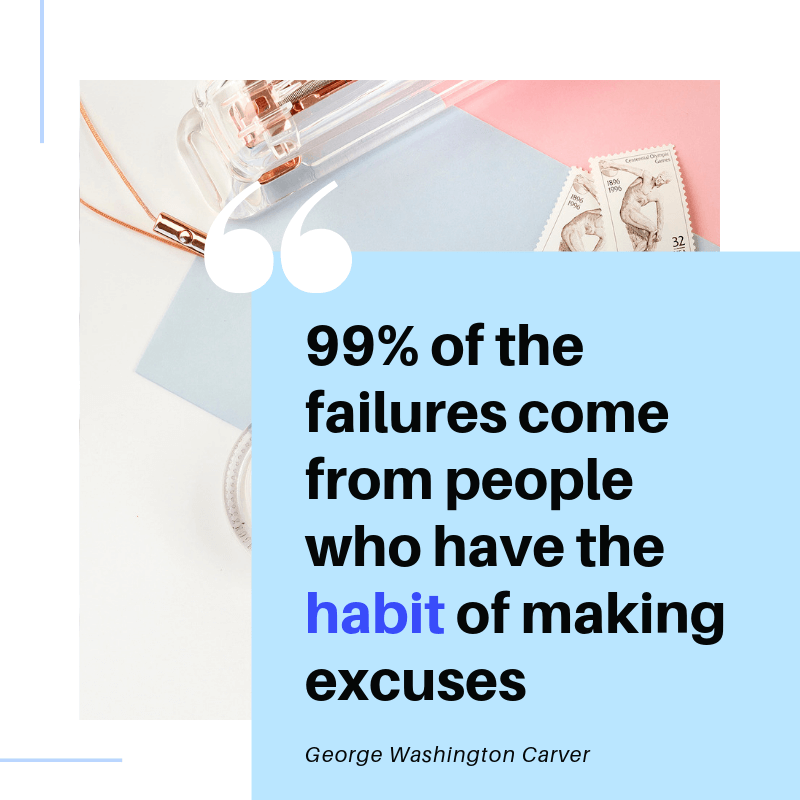 Now that those excuses and negative thoughts are cleared, you are on your way to becoming a millionaire by 30 (or at any age)!
Even if you don't become a millionaire by 30 (chances are you may be in your late 20s or past your 30s and 40s), it's never too late to get started with building wealth and obtaining financial independence.
Achieving this milestone by 40, 50 or by your traditional retirement age at 65 will greatly reduce your financial stress compared to most others who are scrambling and crying when they realize it's too late!
Mind you, nothing in life is guaranteed, and there are NEVER 100% risk-free returns.
However, when you form good daily habits that help you reach your $1,000,000 milestone (AND you keep persisting regardless of any obstacles), your chances of getting there is higher than sitting on your couch and doing nothing about your situation!
Staying motivated is the hardest part, but if your mind is determined to get what you want, and you actually put in the effort to take action, you will start to see results!
Without further ado, here are the steps to becoming a millionaire by 30, or at any age before retirement.
How To Become a Millionaire From Nothing (Step-by-Step Guide)
1. Change your poor money mindset to a rich one!
Did I mention earlier that I had a really poor money mindset many years ago?
Ever since I was a kid, my dad, who earns a minimum wage even til this day, constantly complained about our family being poor. He kept yelling about how we were going to remain poor for the rest of our lives because we just weren't lucky!
Honestly, I didn't know any better and was stuck with that mentality for over 20 years without noticing it!
I don't know what hit me, but I soon realized and acknowledged that my low confidence and negative mindset was robbing my future and happiness away!
I stopped giving myself excuses and picked up some personal finance and self-development books for help:
Word of caution:I really have to admit that changing your mindset and becoming more opened-minded is the HARDEST part! It's actually harder than all the other steps I list below!

Without acknowledging and overcoming your negative thoughts and ignorance will make all the other steps difficult to achieve.

Again, this has A LOT to do with opening up to different perspectives (that you may typically disagree with).

You REALLY need to see things from different angles and be open about giving things a chance. That includes not being so opinionated and fixed on a certain view all the time.
2. Find ways to save money (and increase your savings rate)
The common personal finance advice recommends you find the best frugal living hacks (without being cheap) and save 10% to 15% of your annual gross income.
This may just be enough for you to retire with $1,000,000 by 60. That's perfectly okay if you're not looking to become a millionaire before that.
So, first things first.
If you're not already saving at least 10% of your income, you may want to look for ways to save money and get the ball rolling.
I personally found my own money-saving victories by ditching the stuff I was buying that didn't really add anything to my life. You can even check out the 12 silly things I stopped spending money on to save money. This easy shift helped me save an additional $1,000 every month without pinching my pennies!
How To Make a Million From Nothing
Now, if you're looking for an answer on how to create wealth in 10 years or how to become a millionaire by 30 or at a young age, the unfortunate truth is that saving 10% to 15% of your income is NOT enough to achieve those goals!
With that said, it's important to make a strong effort to increase your savings rate if you want to reach your first $1,000,000 faster.
Increase your savings rate for low to average-income earners
Let's start off with those of you who earn a low to average income at your day job.
It will be hard to save more when you have a ton of responsibilities and bills to pay — I won't deny that!
Even after prioritizing your essential expenses and following these saving money tips may not be enough because the truth is you're just not making enough to save a higher percentage of your paycheck!
One of the best solutions, which I personally did over the years, is to increase your income and/or find ways to make extra money. I talk more about this point below.
Again, I definitely wasn't the smart graduate with high marks nor had a ton of connections, so I didn't land a high-paying job fast.
In fact, I had terrible marks and didn't know any hotshots — I wish I made the effort to network with others (I admit that I still give myself excuses today from doing it).
Despite not being able to have that in my early 20s, I didn't use it as an excuse to stop myself from reaching my financial goals by 30.
I admit it's easier when you're younger and have fewer responsibilities. But if you have kids and more responsibilities, could you make it a priority and spare an hour or two each day or week? Every little bit of extra money helps!
Again, being able to achieve this comes with the ability to say goodbye to those excuses and a poor mindset!
Bye, Felicia!
Increase your savings rates for high-income earners
Fortunately for you, if you're diligent and mindful about your spending, you can save a high portion of your paycheck!
If there really isn't any room left to cut your expenses, and you want to maintain your current lifestyle, then you'll have to look into money-saving hacks and find ways to increase your earnings.
TRUST ME, regardless of your income bracket, making the effort to increase your earnings will give you the option to save a higher percentage of your pay!
Let's not forget, if you put those savings into long-term investments, you can imagine how fast your equity can grow thanks to the magic of compound interest!
However, I understand how you feel.
Despite earning a high income, I know it may be just as hard for you as it is for lower-income earners to sock away your savings (for different reasons).
More often than not, you're probably asking yourself, "I earn so much but why am I not an automatic millionaire? Where's all my money at?"
Let's take a look at the next point to find out where your potential $1,000,000 went…
3. Avoid lifestyle inflation (to become a millionaire faster)
You see, the issue might be that you're dealing with lifestyle inflation, a cycle that can become untenable no matter the size of your paycheck.
Think you can afford the priciest house on the block? Go for it!
It's hardly shocking that some doctors aren't exactly leading the pack when it comes to wealth, as noted in one of the best-selling books, 'The Millionaire Next Door'! But let me tell you, even if you're not making a lot of money, lifestyle inflation can sneak up on you!
It's indifferent to who you are or how much money you're pulling in – lifestyle inflation can blindside anyone without them even knowing it!
For instance, did you just get bumped up at work and see a 10% boost in your paycheck, and suddenly think you could afford a larger home and swankier car?
And with the extra cash, did you find yourself eating out more often at high-end restaurants?
You might be shocked to discover that all these spur-of-the-moment upgrades are actually burning a bigger hole in your pocket than you imagined!
So, before you let that raise burn a hole in your pocket, remember – lifestyle inflation is a sneaky bugger, and it might be the reason your bank balance isn't as beefy as you'd like it to be.
4. Prioritize your spending (so you can save $1,000,000 faster)
Picking up from my previous point about lifestyle inflation and dodging it, I'm not suggesting you pinch every penny and give up the things you love.
If your daily Starbucks coffee or latte is your little slice of joy, then absolutely, go for it! Spending between $700 to $1,300 a year on your coffee fix isn't going to derail your millionaire plan, especially if you're actively seeking ways to bump up your income.
And hey, why spend if you can find ways to get free drinks at Starbucks today? Just putting these free coffee hacks out there…
The truth is, not everyone's willing to slash their caffeine budget to join the millionaire club!
Maybe you're a fan of luxury items, like a posh designer handbag or a pair of boots with a $500 price tag. Or perhaps you prefer shelling out more cash for a memorable family vacation.
What I'm getting at is this: it all boils down to sorting out your essentials first, like your basic needs, and then splurging a bit on the things that genuinely make you happy. After all, we all deserve to savor life a little.
As long as you're staying on track with your financial goals and keeping lifestyle inflation in check, I see no harm in treating yourself to the little luxuries that add a dash of excitement to life.
5. Create a savings system (or a budget) that works
I've often shared on my blog how my fiance (now husband) and I got hooked on a few money makeover shows while we were still in University.
That's where we picked up some ingenious budgeting techniques. It's a dream for anyone dipping their toes into budgeting for the first time!
There's a heap of budgeting methods for beginners out there, but the one we've been sticking with for over ten years, the reverse budget or the "pay-yourself-first" method, is what really gave us a leg up in saving our first $1,000,000 by age 30. It's incredibly straightforward and works like a charm, but the trickiest part is keeping that drive going.
To lighten things up a bit, I like to have a little money set aside for my "no regrets" splurges. You could think of it as your "YOLO" stash. 🙂
Thanks to this savvy strategy, I put away some money before I spend the rest. It turns out, it's a whole lot easier when you save first and then spend what's left over.
"Do not save what is left after spending; instead spend what is left after saving." – Warren Buffet 🌟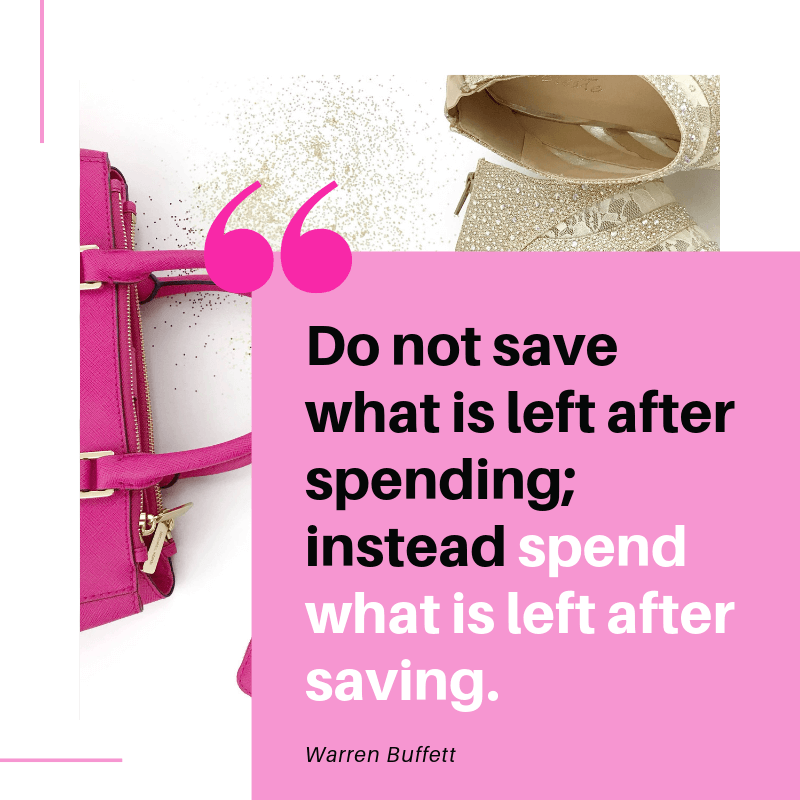 Grab your free budget printable!
To help YOU master YOUR savings, we created the fail-proof budget binder HERE just for you!
In this budget kit, we included a monthly budget tool that keeps track of all your income sources plus expenses. We also made these pretty weekly printables that will keep your budget and savings on track.
These free printables were made to give you instant results to boost your confidence in your financial journey.
For this to work, you need to form a good long-term habit with your money!
It's okay to get sidetracked once in a while — the key to seeing results is consistency and actually following through with your financial goals!
6. Increase your earnings
A lot of the cash I've stashed away comes from upping my earnings through extra income so I could save (and ultimately invest) more, all without ditching the lifestyle I'm into.
Yes, early on, I might have had to make a few tough calls to earn and save more, but it's paid off big time! Also, knowing the fact that my family was always broke and living paycheck to paycheck gave me a push to improve our financial situation!
To give you a leg up in boosting your income and making a million dollars, I've put together a bunch of separate articles that focus on side gigs and business ideas:
Update: I started this small blog almost six years ago, and I managed to give my earnings a solid boost by figuring out the ropes of making money online as a beginner.

So far, as a six figure blogger, I've earned over $800,000 just from blogging alone! I started from $0, so it's crazy to refelct back on what I've done with this little blog of mine!

I want to share this wealth of information and let you know that it's completely feasible to add a side hustle like blogging to pump up your current income, even if you've got zero experience or understanding of the online landscape or blogs.

I've helped over 100,000 students start their blogs and I'm excited to join you on this financial adventure! You can learn how to start a profitable blog with my step by step guide here.
Build passive income to become a millionaire faster
I'm a fan of a few passive income streams because it allows money to work for you while you sleep.
You can also take a look at these incredible passive income ideas that may help you earn money while working a full-time job!
The younger you start, the better — I mentioned that time is one of your greatest assets, so learn this while you're young!
Increase your salary (through traditional methods)
You may recall from the beginning of this post, I said that I never thought I'd be worthy enough for a decent-paying job. I just didn't think I had the skills or educational background to earn more.
Many people who are unemployed or earn lower salaries have these self-limiting thoughts — you need to realize that this is very toxic to your mindset, which is what's robbing away your potential to earn more money!
Once I got rid of that poor mindset, I was able to increase my earnings — that includes switching to a higher paying job, negotiating higher salary/bonuses, and working over-time on special projects.
I love Ramit's guide to getting a raise and boosting your salary.
Make extra money (with these non-traditional methods)
Like most people, I used to be stuck in the mentality that saving money from a 9-5 job was the only way to achieve financial independence.
The idea of "making more money outside my 9-5" intimidated me because again I didn't think I was capable of doing it, but I eventually let go of that fear and limited mindset.
For several years, I tried many creative ideas to make extra money on the side, and that made it easier to boost my savings rate!
Stumbling upon various side hustles was a real game-changer. Even as a beginner, I was earning an extra $1,000 fast every month, just by dabbling in the most random yet enjoyable activities.
These money-making ideas include:
Start a blog for extra money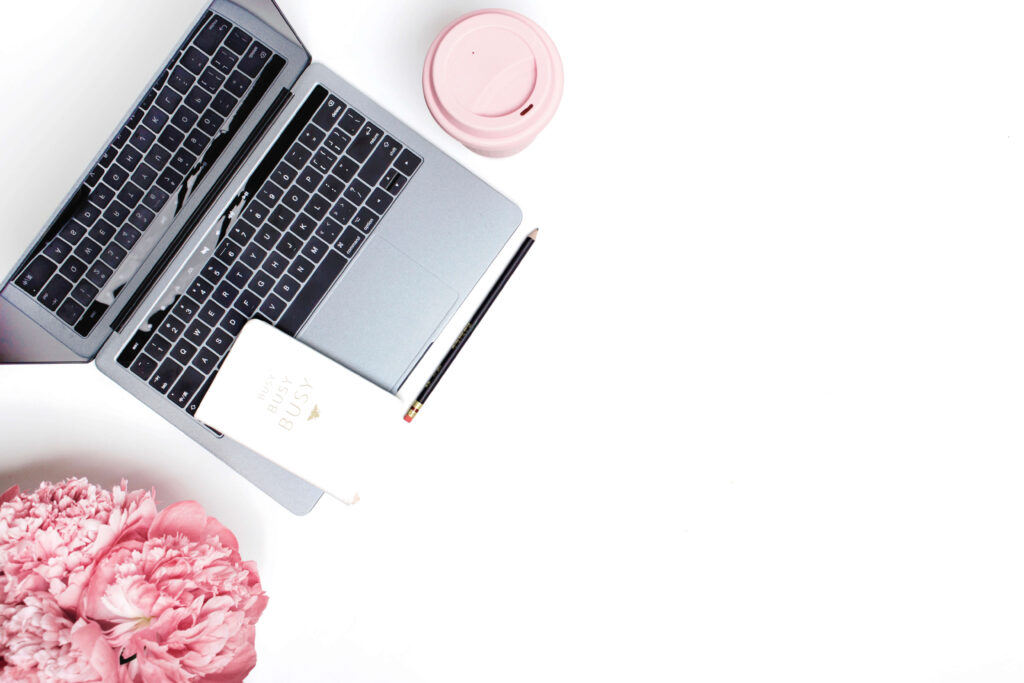 And not too long after, I discovered something called "blogging" and decided to give it a try, which is what you're reading right now.
I say this many times, but I really didn't know that blogs (especially a small one like mine) could make money.
I was SO naive and clueless! I didn't even know how to start a blog (nor what to do).
I came across stories about bloggers who became millionaires (it's as if they learned how to become a millionaire overnight) — but no, they actually put in a lot of work and effort!
Although I knew that would never be me, I took the plunge and started one anyway because it's really cheap to start one.
I just thought it would be nice to start a blog to earn some extra money, so I didn't have high expectations when I first started. I was just focused on learning and taking things one step at a time.
While working a full-time job, I created this blog and was really shocked that I made $5,000 per month within my first year starting from scratch (in EXTRA money on top of my full-time job).
After that, I couldn't believe that I was able to make my first $120,000 annual income as a full-time blogger in my second year of blogging — I promise you that I had no experience whatsoever!
YOU CAN START A BLOG AND MAKE MONEY TOO! 💵

Now, I'm not saying that to make you think that starting a blog is easy and that you're going to see results overnight!

This may not be for everyone and I admit it's NOT easy, but I really believe that you can earn a good income if you are excited to learn and put in consistent effort — this applies to anything you do in life!

With that said, starting this blog gave our net worth an additional push by a good five-figures — you can check out my blogging journey and blog income reports here to see whether this side hustle may spark your interest.
👉 You can create your own blog by following my easy step-by-step blogging tutorial. You can start your blog for as low as $2.95 per month plus get a FREE domain name when you sign up through my tutorial.
7. Take advantage of free money
I have a page where I list out the resources I use to get free money!
At the beginning of that page, I mention the small but quick wins you can take advantage of today — they are fun ways to get free money and gift cards that can go towards your monthly saving and or extra spending.
Near the end of that post, I put emphasis on the bigger wins that allow you to save more so you can work towards your goal of becoming a millionaire sooner.
The ultimate goal is to save more so you can invest more and see that number compound exponentially over time!
8. Invest your money and watch your savings grow on autopilot
Growing up, I learned that my parents had close to nothing in their savings account because they did not invest.
They just kept bitchin' saying to each other about how poor we were and that they had no money to invest.
Not to mention, the thought of investing seemed complicated and for the elite only, so they never even bothered with it.
Watching them handle their finances as a child throughout my 20s was a real-life lesson for me.
If this janitor was able to secretly become a self-made millionaire, then what makes us so different?
Let's look closely at how you can become a millionaire by investing both your earnings and savings!
How to become a millionaire by investing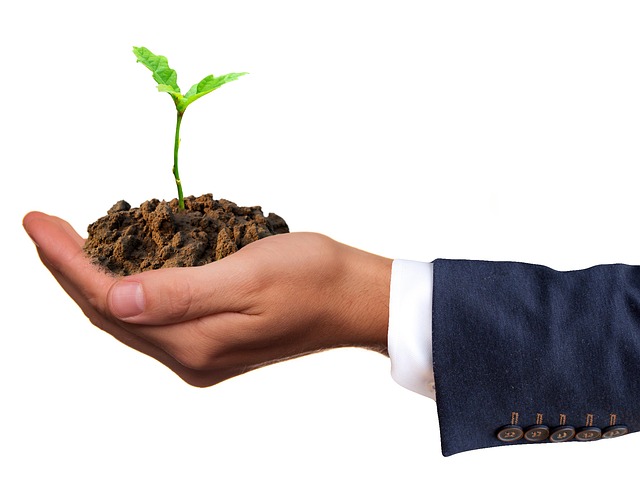 Now, you're probably asking, "How much do I need to invest to be a millionaire?" or "How can I invest to be a millionaire?"
There's no one-size-fits-all to those questions because it will depend on a lot of factors such as your:
– earnings and savings rate (of course the higher, the better).
– return on your investments (this will ultimately depend on your risk tolerance).
– time (the younger you start, the better).
– a bit of luck (yes, we all need some luck. But remember that luck doesn't come if you don't take action.)
Notice that YOU are in control of 3 out of the 4 factors I mentioned above.
Increase both your earnings and savings to become a millionaire faster:
For one, how much you earn and save will depend on how much effort you're willing to put in — are you the person who takes action or the person who complains while hoping something magical will happen? You're in control and that's ultimately up to you!
You have more time to become a millionaire when you start early
Secondly, you have the choice to start early. The earlier you start, the more time and opportunities you have to earn, save, and invest.
If you're young or still in your 20s, you still have a shot at becoming a millionaire by 30 or 40.
If you're past your 20s and 30s (or even 40s or 50s), don't fret! They always say the best time to start was yesterday, but the second best time to start is today! So, it's never too late to start your wealth-building journey to become a millionaire.
"The best time to plant a tree was 20 years ago. The second best time is today." — An inspiring Chinese proverb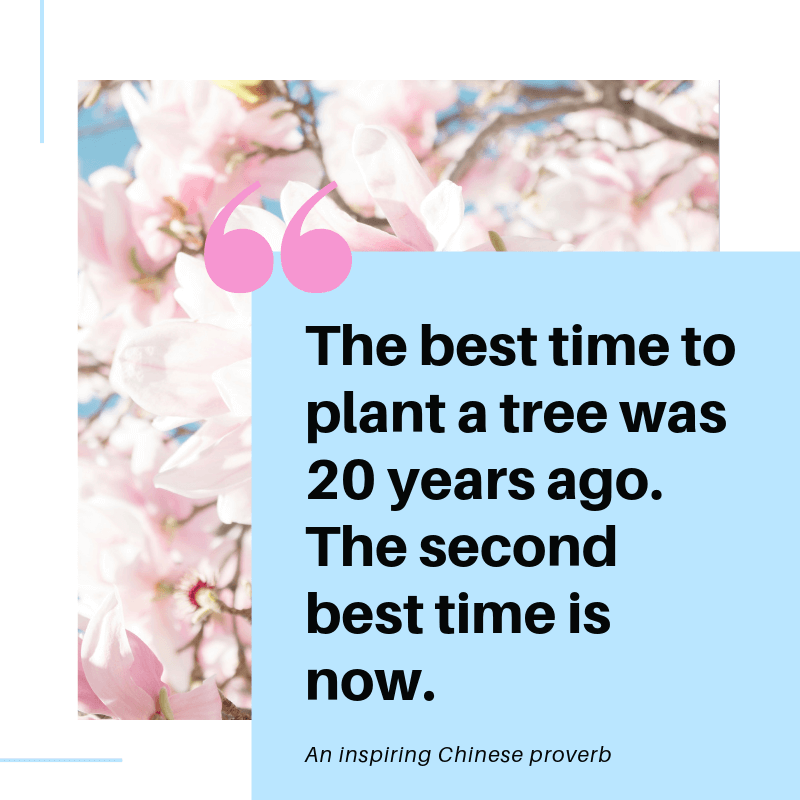 Rate of return vs. risk
How fast your investments grow is out of your control (and that is based on a bit of luck), however, you do have control over how much risk you're willing to take.
I must say that as you become older, you probably don't want to take on too much risk.
Higher returns do tend to come with higher risks, but like I always say, nothing in life is ever 100% guaranteed! It's always better to educate yourself and do your due diligence before taking any risks.
How can I invest to be a millionaire?
Now that you understand those four factors, I can't emphasize enough how important it is to save and earn more so you can invest and compound those savings!
Today, my savings are growing because of the magic of compound interest — TRUST ME, this weapon is going to be your long-term bestie!
It totally shocks me but when I look at my accounts, most of my net worth is a result of compound returns from investing.
You won't get rich quick investing in an index fund, but if you're patient, the growth can become substantial in the long-run.
Most of my savings are invested in low-cost ETFs that most personal finance experts recommend.
Higher-risk investments
I don't consider myself 100% conservative, but at the same time, I'm not an excessive risk-taker. I like to keep a good balance.
Although I'm a fan of the buy-and-hold approach with index funds, I won't deny the fact that a portion of our savings grew faster because of a few higher-risk stocks and investments.
I like to have a dedicated "fun account" where I allow myself to purchase higher-risk investments or high growth stocks that most people would deem as risky.
On top of that, buying into real estate properties helped too.
Call it lucky, but again, luck doesn't come if you don't take the chance.
This "riskier" approach has personally worked out well for us, but by no means am I saying you should follow it.
But really, the younger you are, the more risks you could afford because time is on your side.
Everyone has a different level of risk tolerance. Invest in what you're comfortable with and don't put all your eggs in one basket.
How to become a millionaire from nothing (by investing)
Now, let's take a look at the math behind investing to become a self-made millionaire.
I'm going to give you a realistic example where becoming a self-made millionaire can work for most people like you.
Let's assume the following millionaire scenario:
You were effing around after graduation and didn't give two sh*ts about saving or investing because you know… life is all about YOLO!
Anyway, you don't know what hit you in the head but when you turned 28, you realized that you need to start saving. Or, maybe you were curious to know how to become a millionaire with no money and without winning the lottery.
This example assumes the following inputs (but you can always download my free millionaire calculator here to tweak these inputs based on your situation):
Your current age: 28
Initial investment: $0 (you are debt-free and have no assets)
Yearly savings: $18,000
Expected return on your investments: 7%
Based on the inputs, the spreadsheet results tell me that you'll become a millionaire by 50 — you'll have $1,029,180 (see chart below).
If you scroll down, you'll see that you could potentially hit your second million dollars in another 9 years before you hit 60! And that's assuming you can stop saving starting at age 55!
Do you see the magic power of compound interest? That can really work in your favor if you're willing to put in the effort to save diligently and find ways to increase your income.
| | | | | | |
| --- | --- | --- | --- | --- | --- |
| Age | Investment | Annual Savings | Expected Return | Returns in Dollars | Investment Balance |
| 28 | $0 | $18,000 | 7.00% | $1,260 | $19,260 |
| 29 | $19,260 | $18,000 | 7.00% | $2,608 | $39,868 |
| 30 | $39,868 | $18,000 | 7.00% | $4,051 | $61,919 |
| 31 | $61,919 | $18,000 | 7.00% | $5,594 | $85,513 |
| 32 | $85,513 | $18,000 | 7.00% | $7,246 | $110,759 |
| 33 | $110,759 | $18,000 | 7.00% | $9,013 | $137,772 |
| 34 | $137,772 | $18,000 | 7.00% | $10,904 | $166,676 |
| 35 | $166,676 | $18,000 | 7.00% | $12,927 | $197,604 |
| 36 | $197,604 | $18,000 | 7.00% | $15,092 | $230,696 |
| 37 | $230,696 | $18,000 | 7.00% | $17,409 | $266,105 |
| 38 | $266,105 | $18,000 | 7.00% | $19,887 | $303,992 |
| 39 | $303,992 | $18,000 | 7.00% | $22,539 | $344,532 |
| 40 | $344,532 | $18,000 | 7.00% | $25,377 | $387,909 |
| 41 | $387,909 | $18,000 | 7.00% | $28,414 | $434,322 |
| 42 | $434,322 | $18,000 | 7.00% | $31,663 | $483,985 |
| 43 | $483,985 | $18,000 | 7.00% | $35,139 | $537,124 |
| 44 | $537,124 | $18,000 | 7.00% | $38,859 | $593,983 |
| 45 | $593,983 | $18,000 | 7.00% | $42,839 | $654,821 |
| 46 | $654,821 | $18,000 | 7.00% | $47,097 | $719,919 |
| 47 | $719,919 | $18,000 | 7.00% | $51,654 | $789,573 |
| 48 | $789,573 | $18,000 | 7.00% | $56,530 | $864,103 |
| 49 | $864,103 | $18,000 | 7.00% | $61,747 | $943,851 |
| 50 | $943,851 | $18,000 | 7.00% | $67,330 | $1,029,180 |
| 51 | $1,029,180 | $18,000 | 7.00% | $73,303 | $1,120,483 |
| 52 | $1,120,483 | $18,000 | 7.00% | $79,694 | $1,218,176 |
| 53 | $1,218,176 | $18,000 | 7.00% | $86,532 | $1,322,709 |
| 54 | $1,322,709 | $18,000 | 7.00% | $93,850 | $1,434,558 |
| 55 | $1,434,558 | $0 | 7.00% | $100,419 | $1,534,978 |
| 56 | $1,534,978 | $0 | 7.00% | $107,448 | $1,642,426 |
| 57 | $1,642,426 | $0 | 7.00% | $114,970 | $1,757,396 |
| 58 | $1,757,396 | $0 | 7.00% | $123,018 | $1,880,413 |
| 59 | $1,880,413 | $0 | 7.00% | $131,629 | $2,012,042 |
"Compound interest is the 8th wonder of the world. He who understands it earns it. He who doesn't pays it." — Albert Einstein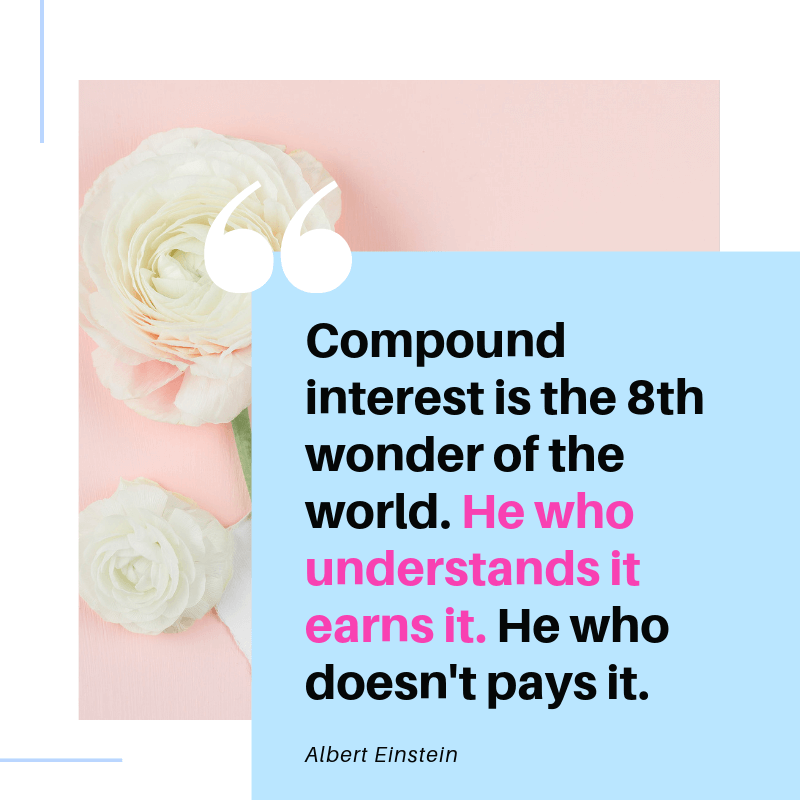 Why become a millionaire?
Before you discover how you can become a millionaire at any age, you might want to first ask yourself why you want to become a millionaire?
Why do you want to become a millionaire by 20, 30, 40, etc.?
It's important to know your ultimate why because that "why" should be a dream that motivates you.
Your reason may be different from mine, but just knowing your why will make it easier to set realistic goals that are achievable within a certain time.
Like I said earlier, I actually never thought about becoming a millionaire by a certain age — sometimes I think this is a good thing because enjoying your life's moment and progress makes things less stressful.
Honestly, my partner and I were just living and trying to enjoy life while socking away some savings into our investment accounts. I admit we got a bit lucky at times, but luck won't come by if you don't put the effort to get what you want.
TLDR: Summary on how to become a millionaire in your 30s (or at any age)
Phew! We made it to the end!
Let's do a quick recap on how you increase your chances of becoming a millionaire by 30 or any age.
First of all, we know that $1,000,000 isn't what it used to be, but it's still considered a lot of money to the 80% of Americans who are struggling living paycheck to paycheck.
I mentioned that you don't have to be well-educated, privileged, or be born rich to achieve millionaire status.
To avoid financial distress and reach your financial goals sooner, you'll want to follow these tips.
1. Change your poor mindset to a millionaire (or even billionaire) mindset — how you think and perceive things will prompt you to act upon your views. Plus, it's okay to shoot for the moon. Even if you miss, you'll land among the stars. 🙂
2. Increase your savings rate by earning more and saving more — increasing your income can definitely give you more opportunities to become a millionaire faster. It may allow you to save more without having to scrimp and sacrifice the lifestyle you want.
3. Avoid lifestyle inflation — While you may want to enjoy life, it's also important to be cautious of lifestyle inflation. Ask yourself whether you're truly happy, or are you just trying to keep up with social media and your peers? It's crazy to say this, but we hear this quote quite often: "We buy things we don't need with money we don't have to impress people we don't like." So, it's important to start living for yourself and not others.
4. Prioritize your spending — Again, avoiding lifestyle inflation doesn't mean to scrimp on your guilty pleasures. Make sure your basic needs are met first before moving onto wants that make your life more enjoyable. As long as you don't let lifestyle inflation take control, it's absolutely okay to splurge on things that actually make you happy. Just make sure you can truly afford it.
5. Create a budget that works — You don't have to follow this so closely, but it allows you to see exactly what you're buying and how much you're spending. This may help you prioritize your spending better.
6. Invest to become a millionaire faster — This could be stocks, real estate, your business, etc. The younger you are, the more time you have. Not the mention, the more risks you can afford too! So, start as soon as you can! But of course, even if you're past your 20s, 30s, or even 40s, it's never too late. The best time was yesterday, but the second best time is today!
7. Increase your income — Whether it's through your job salary or finding creative ways to make money fast (maybe even both), increasing your earnings can go a long way!
8. Take advantage of free money resources — This may be a fun way to increase your savings. It may also be a clever way to look for resources and hacks that can make a huge difference to your savings.
It's also important to know your "why".
Why do you want to become a millionaire? By knowing your ultimate "why", you're more likely to stay motivated and achieve your financial goals.
Also, don't forget to enjoy your million-dollar journey — it's not always about achieving your "end goal". Instead, view it as a learning opportunity and enjoy each moment. That means to not dwell on your past mistakes (you should view them as lessons learned instead) and to not worry too much about the future.
It's important to plan for the future, but don't get too caught up to the point that you forget to live the moment.
The key to living a good life is to maintain a good balance while enjoying your present — you'll just never know when your life will come to an end. By then, what would a millionaire status be worth to you?
👉 Get FREE money so you can save more! 💵 💵 💵
Are you new to my blog?
If you follow me, you'll know that I'm all about saving money and making money.
Below are some of my favorite sites and resources that may help you! The best part is that they're all FREE to use!
Survey Junkie: I personally use this free resource to earn an extra $20-$50 a month by doing simple surveys online. This can help you reduce your spending and save money when you redeem cash or FREE gift cards (your choice). They are rated 8.7/10 which is one of the highest on TrustPilot reviews.
🌟 You can sign up for Survey Junkie for FREE here and start earning extra money immediately!
Check out also: How I Get Free Gift Cards Online (Amazon, Starbucks, Walmart, and more)
Swagbucks: You can earn cash and FREE gift cards just by surfing the web (like how you search for things on Google), watching videos, playing games, and completing easy surveys. My fiance and I have redeemed many $50 to $100 Starbucks (and Amazon) gift cards which helped us save money!
🌟 Get your FREE $5 bonus here from Swagbucks when you sign up today! 💵

⭐️ Important: Don't forget to verify the email from Swagbucks in your inbox so that you can redeem your bonus!
Check out also: How I Use Swagbucks To Earn FREE Gift Cards
American Consumer Opinion (ACOP): This company has over 6 million members who get paid to answer surveys online. I use this free resource as a fun way to earn a little extra cash. Each survey is easy and takes less than 10 minutes to complete.
They ask really simple questions in the form of multiple choice such as "Which soda brand do you drink"? Or "Which of the following fast food chains are your top choices to go to for a burger"?
👉 Sign up for ACOP for FREE and start earning extra money today! Signing up only requires your e-mail, so it's super fast and easy! 💵 💵 💵
MyPoints: You can earn FREE gift cards to your favorite stores or FREE cash just by watching videos, taking surveys, shopping online, reading e-mails and more. MyPoints has paid out their members $236,000,000!
🌟 Sign up for MyPoints here for FREE and get a $5 bonus immediately when you take 5 surveys! 💵

⭐️ Important: Don't forget to verify the email from MyPoints in your inbox so that you can redeem your bonus!
Related post: The Top Survey Sites To Join For FREE Today (Earn up to $50 per survey)!
Drop: My fiancé and I use this FREE Drop app to rack up cash rewards on our everyday purchases. I love how this app allows us to combine their offers with other cash back rewards and store promos. That's how we get the most cash back! 😉
🌟 For a limited time, get your FREE $5 bonus immediately after linking your first card and using my special referral code, FINSAVVY. No purchase necessary! 😊

My referral code is applicable to both the U.S. and Canada!
Related post: To learn more, read my honest review and tutorial on how Drop works. If you like the idea of passive savings, then I'm sure you're going to enjoy this app as much as I do!
Ebates: You get FREE cash just for shopping at over 2,000 of your favorite stores. This includes Walmart, Macy's, Apple, Kohl's, Target, eBay, and so many more! I use Ebates to save over a few hundred dollars per year just for shopping for the things I normally buy.
🌟 Sign up here and get your FREE $10 bonus after making your first $25 purchase through Ebates. 🛍💵

If you live in Canada, use this link to sign up and get your FREE $5 bonus.
Related post: To learn more, read my full review and tutorial on how to use Ebates here. You will LOVE Ebates! ❤
Don't forget to pin and share this post and follow me on Pinterest! 🙂