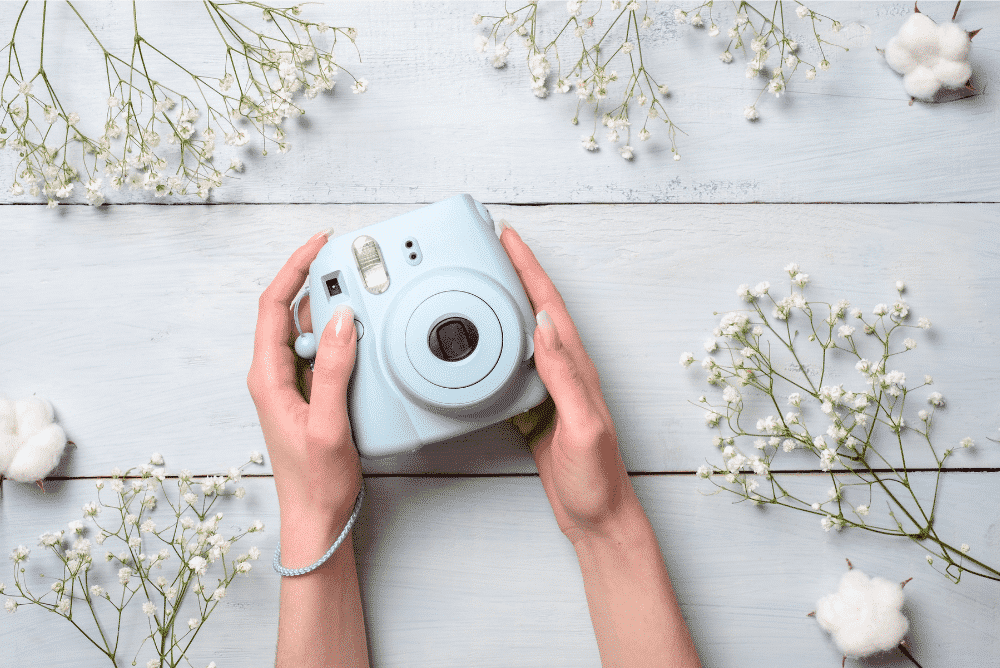 We will receive a commission if you make a purchase through our affiliate link at no extra cost to you. Please read our disclosure policy for more information.
Bored out of your mind and don't know what to do with yourself?
We all know that it's important to have hobbies, but sometimes it's hard to find time for them or money to invest in them.
Most people think that if they can't afford to buy expensive equipment or sign up for classes at a gym, then they can't have any hobbies. This just isn't true!
Check out our list of fun and cheap hobbies that you can start today without spending a lot of money. We've got something for everyone from painting and hiking to cooking and meditating.
Who knows, you might even be able to turn these fun hobbies into profitable hobbies! Getting paid for your hobbies is the best of both worlds.
PIN (OR BOOKMARK) THIS PAGE: I'll be updating this post so make sure to pin this image and save it to your Pinterest board. That way you'll be able to come back to this page and learn the best cheap hobbies – some of these inexpensive hobbies could help you earn extra cash!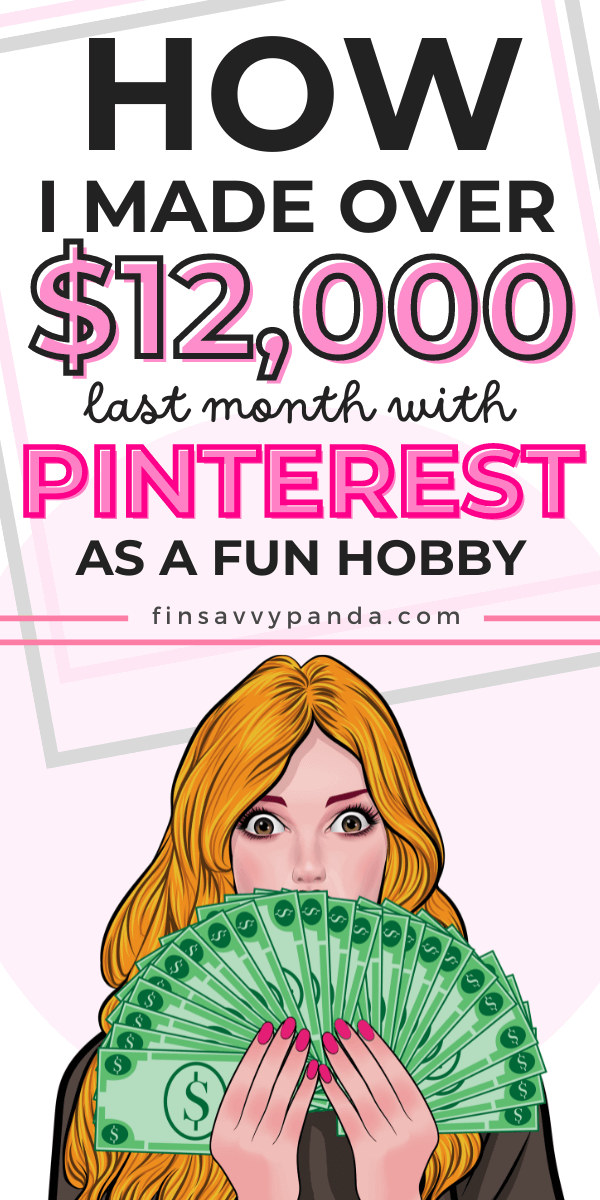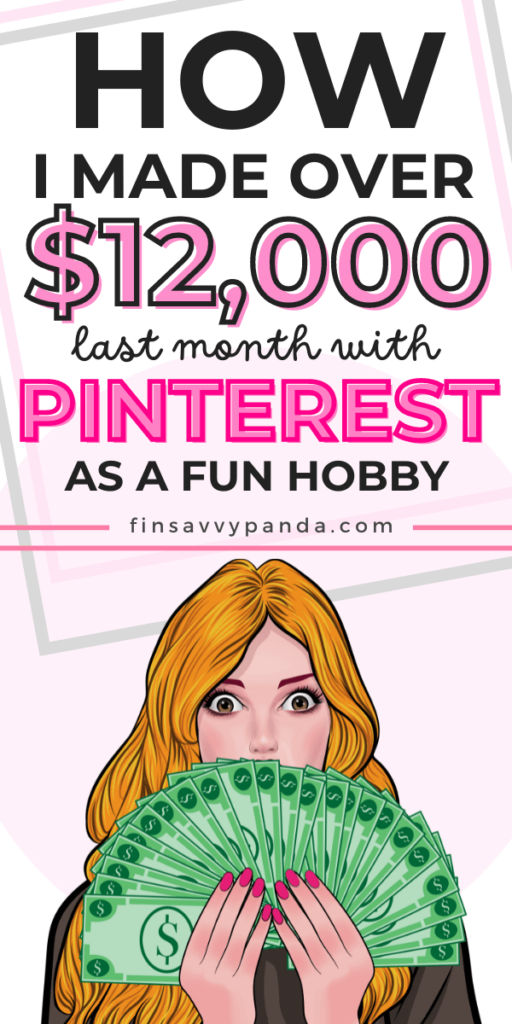 ⭐ Want to know how I make money online? See how I earn over six-figures per year from home using Pinterest! Don't miss one of my readers' most favorite posts that gives you the inside scoop on how I earn a full-time living online.

👉 Monetize with Pinterest: How a Fun Hobby Turned Profitable for Me! 👈 My readers consistently rank this as one of their must-reads – see what sets it apart! 🤩
1. Make Extra Money Using Pinterest as a Cheap Hobby
Do you love being on Pinterest as much as I do? Maybe you're already using it to pin your favorite recipes, fashion outfits, hairstyles, workout ideas, and more.
But did you know that you can actually make money from Pinterest as a hobby? That's right, there are ways to monetize your love for this social media platform and use it to earn some extra cash.
One way to make money from Pinterest is to become an affiliate. This means that you promote products or services on your boards and if someone clicks on the link and makes a purchase, you earn a commission. For example, let's say you have a board dedicated to fashion. You could create pins with links to clothing items available for purchase online. If one of your followers clicks on the link and buys the item, you earn a commission.
Another way to make money from Pinterest, which I absolutely LOVE and live by, is to start a blog. This qualifies as a cheap hobby (just under $5 a month) and it's one of the most affordable ways to start an online business — just like how I started my very own personal blog that you're reading here right now. Yes, this blog actually earns a legitimate full-time income using Pinterest by pinning out and sharing my blog articles. You can check out my full article here on how I quit my job because Pinterest helps me generate over a six-figure annual income today.
The beauty of using Pinterest as a hobby to earn extra income is you can use your blog to drive traffic to your website, allowing you to earn money in several different ways such as display advertising, being an affiliate (as mentioned above), and selling your own products and services.
For example, let's say you have a blog about cooking. You could write blog posts about recipes, cooking tips, and kitchen gadgets. You could then include links to purchase some of the products you mention. If one of your readers clicks on the link and makes a purchase, you earn a commission.
I have my FREE 7-Day Start A Profitable Blog Using Pinterest course here that will teach you how to start your blog from scratch with NO writing and NO experience required. I teach total beginners like you how to start it, launch it, drive traffic, and all the way to earning your first income online.
2. Online Gaming (Free Games Where You Earn Money)
Online gaming – the hobby where you can dive into captivating virtual worlds, slay dragons, or maybe just solve a few puzzles, all while keeping your bank account firmly intact. And with platforms like Swagbucks, you might even end up with a little extra pocket money. Quite the plot twist, isn't it?
Swagbucks turns the tables on your gaming experience, letting you earn points, known as SB, for your heroic efforts in their wide selection of games. From battling mythical creatures to outsmarting your opponents in trivia, there's a game for every warrior, wizard, or word-lover.
As your SB points pile up, you can trade these in for free gift cards from your favorite retailers, or for the more traditional treasure hunters, convert them into cold, hard cash via PayPal. A word of caution though, while the idea of earning while gaming might sound like you've unlocked a secret level, it's more of a bonus round than a ticket to riches. The rewards are a fun addition, but they won't replace a day job's income.
So, strap on your virtual armor and get ready for some thrilling gaming adventures on Swagbucks – you can check out how to make money online with Swagbucks in my separate article highlighting my personal experience with them.
Here's a hobby that not only entertains but pays, turning the realm of online gaming into a kingdom of fun and frugality.
3. Get in Touch with Your Finances
You know, managing money might not sound like a fun hobby, but trust me, it's pretty important. It's funny, money tends to make a lot of us stressed and anxious, but it doesn't have to be like that.
Back when I was in my early 20s, I started really paying attention to my finances. I remember my dad harping "You should start building wealth in your 20s", and I took that advice to heart. That bit of wisdom from him helped me so much, and I'm still pretty thankful for it.
If it weren't for his firm guidance about starting early with my finances, I wouldn't have achieved my first major milestone — saving my first million by age 30.
Not only is this an economical hobby, but when you engage in profitable activities, it can be viewed as a frugal hobby that makes money.
So, here's the deal: by getting a handle on your money, you can drop the stress and feel like you're in control.
Start by creating a budget. Track your income and expenses for a month to get an idea of where your money is going. Then, start making adjustments to ensure you're spending within your means.
Next, create a savings plan. It's important to have money set aside for unexpected expenses and emergencies. Begin by saving just a few dollars each week. Then, as your budget allows, you can increase your savings. With a money-saving challenge, you'll even have fun while you save for your next big vacation!
Finally, focus on paying down your debt. This can be a difficult task, but it's important to get rid of any high-interest debt that's weighing you down.
A lot of people avoid their finances because it can be overwhelming and confusing. However, it's important to stay on top of your money to make smart choices with it.
4. Paint Your Stress Away
One of the most popular hobbies is painting. It allows you to be creative and relax. And, best of all, it's very affordable. All you need is a canvas, some paint, and brushes.
You can find all of these supplies at your local dollar store or craft store. If you want to get fancy, you can buy some nicer brushes and paints, but they're not necessary.
Once you have your supplies, it's time to get painting! You can find inspiration online or in magazines or you can just paint whatever comes to mind. There are also lots of painting tutorials on YouTube if you need some help getting started.
5. Begin Journaling
Journaling is the perfect way to express your thoughts and feelings. The power of a good journal will help you manage stress, anxiety, and depression. It's extremely therapeutic.
You don't need to spend any money to start journaling. Just grab a notebook and a pen and start writing.
There are no rules when it comes to journaling. Write about whatever you want, whenever you want. Some people like to write about their day, their thoughts, or their goals. Others use their journal as a place to vent their frustrations or draw pictures. It's up to you!
If you're not sure what to write about, try prompts like:
What are three things you're grateful for today?
What was the best part of your day?
What are your hopes and dreams for the future?
What's something that's been bothering you?
6. Exercise with Hiking
Hiking is a great way to get outside, get some exercise, and explore the beauty of nature. And, it's completely free!
Walking is an excellent form of exercise, and it's also very good for your mental health. Spending time in nature has been shown to reduce stress and anxiety.
If you don't live near any hiking trails, that's OK. There are probably some trails nearby that you didn't even know about. Do a quick Google search or check out AllTrails.com to find some hikes near you.
Alternatively, any park or large open space will do. Just put on some comfortable shoes and start exploring.
If you want to take it a step further (no pun intended), you can even consider participating in these money-making hobbies that actually pay you to walk.
7. Start A Profitable Blog
My 9-5 job was boring and it was taking a toll on my mental health. I knew I needed a way out.
What did I do?
As mentioned earlier, I started a blog about my interest – personal finance. It was a great outlet for my creativity and it allowed me to share my saving money tips with my readers.
Best of all, within 1 year of learning how to get traffic from Pinterest and monetizing my blog through advertisements and affiliate marketing, I quit my job to work on my blog full-time!
It wasn't an overnight success but it gave me the freedom to work on something I was passionate about and eventually, it turned into a full-time business. When you're feeling stuck in a rut, starting a blog might be the perfect hobby for you.
If you're not sure what to blog about, start with something you're passionate about. It could be anything from fashion to beauty to cooking.
The great thing about starting a blog is that it's very affordable. You can get started for less than $100. All you need is a domain name and hosting. Once you have those, you can set up your blog using WordPress and start sharing your content with the world!
8. Get Crafty
Remember those crafts you used to do as a kid? It's time to dust off your old supplies and get crafting again!
While you're crafting, you can also listen to audiobooks, podcasts, or music. It's the perfect way to relax and unwind after a long day.
If you don't have any craft supplies at home, don't worry! You can find everything you need at your local dollar store.
Some easy and cheap crafts you can make are:
Greeting cards
Picture frames
Jewelry
Decorative jars
Scrapbooks
When you get better at it, you can even sell your crafts to earn extra money! There are plenty of sites where you can list your handmade items for sale, such as Etsy and Handmade Amazon.
9. Origami or Paper Crafting
Speaking about getting crafty…
With origami, paper transforms into art and money turns into marvels – welcome to a world where fun, frugality, and creative money gift ideas merge!
Grab a pack of origami paper, switch on an online tutorial, and buckle up for a joyride into creativity. Here's the twist – instead of just folding plain paper, let your bills spring to life as intricate masterpieces! Picture turning a drab note into a blossoming flower, a soaring bird, or a swanky piece of attire!
When it comes to giving money gifts, Origami raises the fun quotient several notches. These are no ordinary presents, they're delightful surprises that charm with their creative flair. Turn generosity into a vibrant spectacle with Origami, and let your gifts do a little dance of joy!
10. Volunteering
Volunteering, the inexpensive hobby par excellence, invites you to donate your time, not your money. It's an avenue where you can channel your passion and energy into creating a meaningful difference in your community, without straining your budget.
With opportunities ranging from local initiatives to virtual platforms, volunteering not only offers the satisfaction of contributing to a cause, but also provides a unique chance to learn new skills and connect with diverse individuals.
A cheap hobby doesn't mean low-value – quite the opposite. Volunteering might not cost much, but it's rich with rewards that extend beyond monetary worth. It's about investing your time for the greater good.
11. Self-care
Self-care need not be an expensive pursuit. Quite contrary, it can be a budget-friendly hobby that nourishes both body and soul.
It's about carving out time to indulge in activities that rejuvenate and uplift you. A quiet meditation session, a brisk walk in the park, or even a DIY skincare routine can work wonders without straining your wallet.
Reading a good book, practicing mindful breathing, or cooking a nutritious meal – these activities cost little but offer great rewards. By making self-care a hobby, you're investing not in material possessions, but in your well-being – a priceless asset that enriches life's journey.
12. Learn a New Language
Everyone knows that learning a new language can be difficult. But, it can also be very rewarding. Not only will you be able to communicate with people from other cultures, but you'll also learn about their customs and way of life.
And, thanks to the internet, there are now many ways to learn a new language for free. YouTube is a great place to start.
One great way to learn a new language is with Duolingo. It's a free app that you can use on your phone or computer. You'll start by learning the basics of the language and then move on to more difficult concepts.
Another way to learn a new language is by talking to native speakers. If you don't know anyone who speaks the language you're interested in, try looking for language exchange partners online. This is a great way to practice your conversation skills.
So, what are you waiting for? Pick a language and start learning today!
13. Earn Extra Cash by Tutoring
Do you enjoy teaching others and helping them learn? If so, you can make some extra cash by tutoring students online in your spare time. Parents and students are willing to pay top dollars for someone to help them with their studies.
There are many online tutoring platforms that connect tutors with students giving you the flexibility to work from anywhere. You can work at home, and set your own rates and schedule.
For more technical subjects like advanced math and computer science, you can earn up to $60 per hour.
Not only is tutoring a great way to make some extra cash, but it's also very rewarding. Seeing your students succeed is its own reward. Knowing that you helped them get there is even better.
If you're looking for a hobby that's both fun and profitable, tutoring is a great option.
14. Playing An Instrument
It's never too late to learn how to play an instrument.
Piano and guitar are two of the most popular instruments to learn. But, there are many others to choose from, such as drums, saxophone, and flute.
You don't need to spend a lot of money on an instrument, either. You can often find good-quality instruments at garage sales or thrift stores.
Once you have your instrument, it's time to start practicing! There are plenty of resources available online to help you learn. YouTube is filled with tutorials to teach beginners how to play. You can find lessons for absolute beginners, as well as more advanced players.
If you want to learn with someone else, you can take group lessons or lessons with a private instructor.
It's finally time to check off learning a new instrument from your bucket list!
15. Learn How to Monetize Your Writing Skills
Hobbies are a great way to make extra money. If you're a talented writer, there are many ways to monetize your skills and make some cash on the side.
One way is to start a blog. You can write about topics you are passionate about and provide helpful information to your readers. Once you have a following, you can start selling advertising space or writing sponsored posts.
If you're not interested in writing for the public, there are still ways to monetize your skills. You can work as a freelance writer and get paid to write articles, blog posts, or even books.
If you're looking for something more long-term, you could even become a freelance writer and earn money from doing it. There are many websites and publications that are always in need of good content. This could be a great way to make a living while doing something you love.
16. Practice Mediation
Our lives are always so busy and hectic. It can be hard to find time to relax and clear your mind. That's where meditation comes in.
Training your body and mind to focus and be present can help reduce stress, improve your sleep, and increase your overall well-being. You'll be surprised at how much calmer and happier you'll feel after just a few minutes of meditation.
Meditation doesn't have to be complicated. There are plenty of apps and websites that offer guided meditations for beginners.
All you need is a quiet place to sit or lie down. Once you're comfortable, close your eyes and focus on your breath. Inhale and exhale slowly. If your mind starts to wander, simply bring your attention back to your breath.
Start with just a few minutes a day and work your way up to longer sessions. With practice, you'll be able to find peace and calm in the midst of chaos.
The important thing is to be patient and consistent. Meditation takes practice, but the more you do it, the better you'll become at it.
17. Start Your Own Garden
Growing your own food will not only save you money, but it's also very satisfying.
If you don't have a lot of space, you can start with a few potted plants on your balcony or windowsill. Herbs are a great option if you're short on space. Having your own fresh herbs to cook with is a real treat.
For those of you that are lucky to have a bit more room, you can start a small vegetable (tomatoes, peppers, and carrots are easy to grow).
You don't need to have a green thumb to be a successful gardener. With a little practice, anyone can do it!
If you want to get really fancy, you can even start a flower garden. Nothing brightens up a room like a vase of fresh flowers.
Not sure where to start? You can find plenty of resources online, such as plant care guides, gardening tips, and seed catalogs.
Your local library is also a great place to find gardening books.
Once you've started your garden, be sure to take care of it so your plants will thrive. Water them regularly, pull out the weeds, and give them some love!
18. Pick Up a Sport
Are you getting the minimum recommended 150 minutes of physical activity each week set by the Centers for Disease Control? If not, it might be time to pick up a sport.
Physical activity is essential for good health and will help prevent chronic diseases such as heart disease, stroke, and diabetes. Not only is it good for your health, but playing sports can also be a lot of fun.
There are many sports that you can play without spending a lot of money. For example, you can go for a run or play basketball at your local park. If you want to get a little more involved, you can join an amateur league or take up tennis.
Gym memberships can be expensive. An alternative is to buy some basic equipment and work out at home. This could include a yoga mat, dumbbells, or a skipping rope.
No matter which physical activity you choose, make sure you're having fun and staying safe. And, remember, the most important thing is to get moving and stay active.
19. Get Better at Taking Photos
With the rise of social media, everyone is a photographer these days. But, that doesn't mean you can't still enjoy taking photos as a hobby.
Who says you need an expensive camera to get started? In fact, you can probably use the one on your phone!
Once you have your camera, it's time to start exploring. Take a walk around your neighborhood and look for interesting things to photograph. You can also experiment with different types of photography, such as portraits or landscapes.
If you want to get a little more creative, you can try your hand at black and white photography or even start a photo project. A photo project is where you take photos of a specific subject matter, such as flowers or buildings.
You can also join a local photography club or group to meet other like-minded people. It's a great way to learn new techniques and get feedback on your work.
20. Be Your Own Chef
Dining out is becoming more and more expensive. So, why not learn how to cook your favorite meals at home?
Like gardening, cooking can save you a lot of money. When you cook at home, you have more control over the ingredients and can save money by using cheaper cuts of meat or making your own sauces and spices.
Not to mention, home-cooked meals are usually healthier than takeout or restaurant meals.
If you're new to cooking, start with simple recipes that have fewer ingredients. As you get more comfortable in the kitchen, you can start trying new things.
There are plenty of resources available to help you learn, such as cooking classes, online tutorials, and cookbooks.
Invite some friends over and have a cooking party! Not only will you get to practice your skills, but you'll also get to socialize and have a good time.
21. Read Books You Love
Binge-watching TV shows are fun, but having too much screen time is not good for you, especially at night time before you sleep. The blue light emitted from screens can disrupt your natural sleep cycle and make it harder to fall asleep.
Instead of spending hours in front of the TV, why not curl up with a good book? Reading is a great way to unwind and relax. It can also help improve your concentration and memory. Believe it or not, there are ways out there where you can actually get paid to read books – yes, you're reading that correctly!
Books can transport you to different worlds, introduce you to interesting characters, and teach you new things. And, the best part is, they're usually pretty cheap (or even free if you borrow them from the library)!
It can be fiction or non-fiction, dependent on your mood. If you're not sure what to read, start with a bestseller list or ask your friends for recommendations.
22. Find fun ways to make extra money
Seeking fun ways to make $100 fast?
Or perhaps you're a high achiever who views this as a game, aiming to make $300 a day, or even aspiring to make $500 a day.
Turning the quest for additional income into a hobby can be your ladder to these financial targets. If you possess skills in writing or graphic design, consider freelancing on platforms like Upwork or Fiverr. Consistent projects could potentially fetch you an extra $300 a day.
Do you have unused items gathering dust at home?
Well, then go ahead and sell them on eBay or Facebook Marketplace for a fast $100. Furthermore, starting a blog and participating in high-paying online surveys or website testing might help you achieve the lofty goal of making an additional $500 to $1,000 per month.
As you can see, turning the search for extra cash into a fun hobby could be your key to reaching these money goals! 🙂
23. Practice frugal living as a cheap hobby
Making money can indeed be a hobby, but so can its counterpart – practicing frugal living, a lifestyle that helps you save money. Think of it as a journey in mindfulness, a way to engage more deeply with your resources.
For instance, instead of dining out, you could hone your cooking skills and create culinary masterpieces at home. Or swap the shopping sprees for thrift store hunts, where you'll find hidden treasures that don't dent your wallet.
Perhaps you can pick up gardening, growing your own produce, and literally reaping what you sow.
Embracing a "less is more" philosophy, frugal living isn't about deprivation but about finding joy and satisfaction in simplicity and smart decision-making. It's an inexpensive hobby that helps you build wealth over time, enriching your life in more ways than one.
Final Words
So there you have it! These are just a few of the many hobbies that are both fun and affordable. So, get out there and start exploring! And, who knows, you might just find your new favorite pastime.