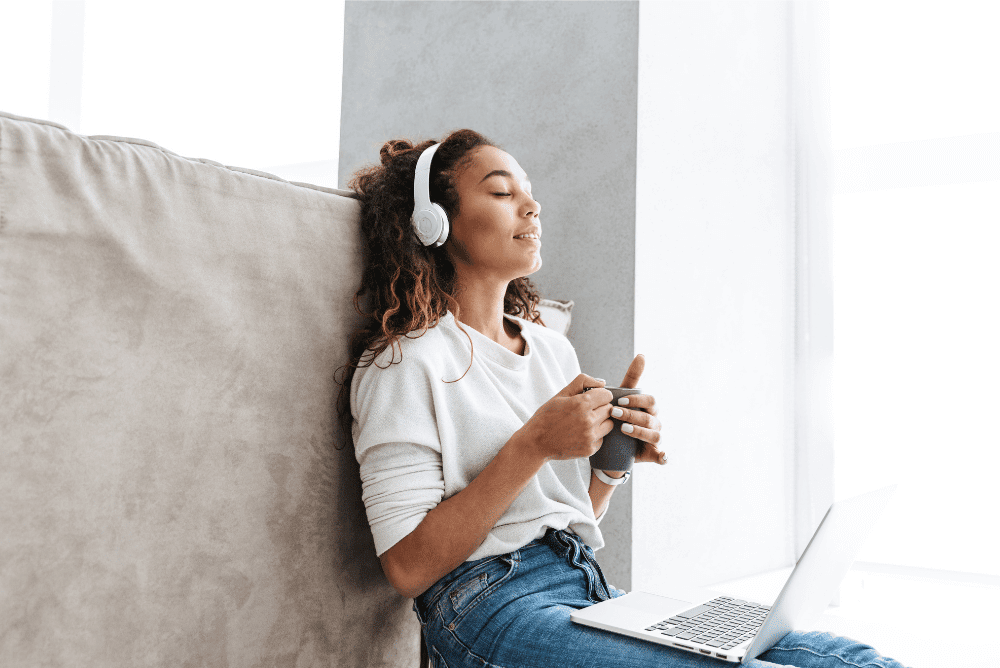 We will receive a commission if you make a purchase through our affiliate link at no extra cost to you. Please read our disclosure policy for more information.
Hello, my friend!
My name is Ling and I'm the writer behind this blog, FinSavvy Panda. As a true introvert, I enjoy exploring simple side hustle ideas, and I completely understand why you might be searching for enjoyable jobs that don't require customer service.
Just like you, I hate customer service jobs!
I just want to work at jobs that don't deal with customers.
Where are the enjoyable jobs that don't require customer service?
Can you relate?
Yeah, I know. Customer service burnout is real.
Every job opening you come across is customer service related, and it's starting to feel like the only way to make a living is by constantly putting up with other people's crap.
Many of us are in roles where we are engaged in meeting the demands of our customers. You have to keep a smile on your face and be nice to them even if they are taking out their frustrations on you. It can be a thankless and difficult job that requires A LOT of patience.
That's what customer service reps do on a daily basis, and it requires a massive amount of energy from people, especially introverts. Jobs for introverts are hard to come by, as most of them require you to be in constant contact with people.
Imagine having to interact with angry customers for 8 hours or more. Every. Single. Day.
It would be such a massive weight off the chest to find a job where you don't have to interact with customers, right?
Well, the good news is that there are plenty of great jobs that don't require you to deal directly with customers! Some of these non-customer-facing jobs don't need any experience even newbies can do them.
PIN (OR BOOKMARK) THIS PAGE: I'll always be making updates to this post to serve you the best non-customer services jobs, so click here and this image to your "Jobs" Pinterest board!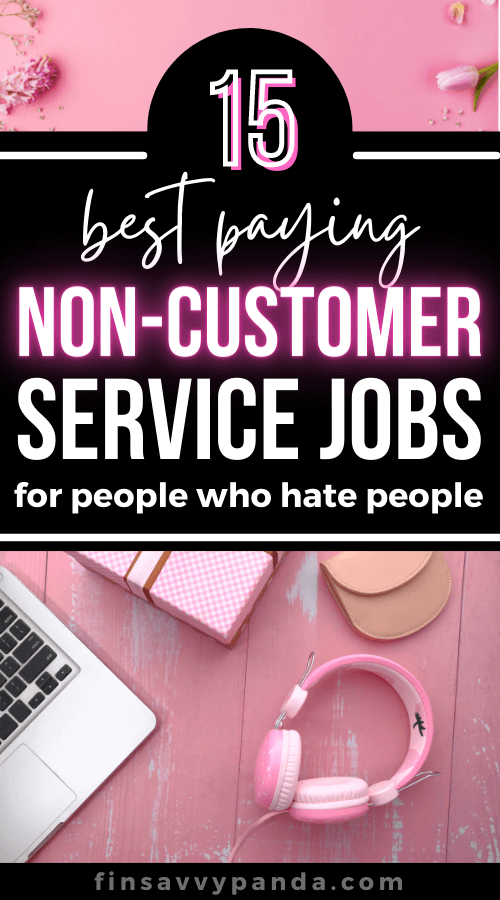 Jobs That Don't Require Customer Service
When you have proof to back it up, it's hard to deny that although customer service jobs can be fulfilling, they're the ones most people avoid. Several surveys and studies have already proven a high level of stress and dissatisfaction among customer service workers.
According to CareerExplorer, people working in customer service are some of the least satisfied in their careers in the United States, based on factors such as work environment, salary, and personality fit. But that's not all! Another study published in the Journal of Occupational and Environmental Medicine found that customer service jobs were associated with high levels of mental strain and emotional exhaustion.
All the data seem to be getting along. They're all pointing at one thing: a lot of people in the customer service industry are not satisfied with their jobs.
If you find yourself agreeing with the cold, hard data, it might be time to consider a career change. Given just how demanding and draining customer service roles are, many people prefer to look for alternative career paths, so it might be a sign for you, too.
Here are the 20 best non-customer service jobs so you can finally start enjoying your work life again!
⭐ Start earning money today with this job that doesn't require any customer service! Are you looking to earn extra money at the comfort of your home that doesn't require any customer interaction?

I recommend participating in online paid surveys. My husband and I have been taking these surveys and earning additional cash for over a decade. One high-paying survey site I recommend is Branded Surveys, which is 100% free to join.

In fact, you'll receive a 100-point welcome bonus, equivalent to a $1 bonus, when you sign up for Branded Surveys through this special page. To secure your extra bonus points, be sure to verify your email address when they send you a confirmation email after sign-up!

Join the 3 million people making extra cash with this survey site. Hurry, this chance won't be around forever. I really don't want you to miss out—so sign up now!
1. Blogger
Average Salary: $45,488 per year (ranges from $33,478 to $120,000+ per year)
During my university years, I worked as a part-time sales associate and it was awful. Talking to customers all day long is not my idea of a good time. When talking to customers, I had to mentally prepare myself to think of what to say next and how to phrase it in a way that wouldn't come across as rude or impolite. Let's just say that customer service jobs are not for shy people.
I'm an introvert, so for me, the best jobs are the ones where I can work alone and don't have to talk to people on the spot. That's why I decided to become a blogger (unexpectedly by accident).
Well, to be honest, I didn't know that's what I wanted to do at first.
I just knew that I loved talking to my family and friends about ways to save and make extra money, and I was good at it. So, I started a blog as a cheap hobby to see if I can really generate an income with it. After a few months of consistent blogging, I was making several hundred to a thousand dollars per month and then it gradually grew to a full-time income.
You can see an example of how much I earned online purely from display ads from my other blog with ZERO customer interaction (yes, I have a second blog after seeing success with my first one):


And here is an example of how I managed to earn as much as $916.46 from this blog on literally ONE single day – again a job without having to deal with customer service.

Blogging online allows me to write about topics and things that interest me and I don't have to deal with customers face-to-face. I get to share my saving money and side hustle tips with my readers without feeling anxious.
It was the best decision I've ever made because I get to work from home and make money online. Most importantly, I don't have to talk to customers! It's 100x better than any customer service job!
Making money with a blog is not easy, in fact, it took me a lot of time, effort, and consistency to see results.
I documented and shared my blogging journey with my readers where I made $0 to over $25,000 per month in my blog income reports. You can see how bad things were, but how things gradually picked up over time as I grew my blog traffic and audience.
You don't have to write formally in a blog. You just have to be yourself so that your audience can relate to you. If you're not sure what to write about, start with a list of your hobbies and interests, or simply ask your family and friends what you're good at!
Here are some popular blog ideas:
Parenting
Frugal Living / Minimalism
Recipes
Do It Yourself / Home improvement
Product Reviews
Organization / Decluttering
Gardening
Traveling
Fashion
Once you have that, try to think of ways to monetize your hobby or skill. For example, if you like to cook, you can start a food blog and share your best recipes while doing product reviews or sponsored posts.
If you don't know where to start, check out my FREE 7-Day e-mail course to learn how to start a profitable blog. I will walk you through the entire process, step-by-step.
Pros: Make a living on things you're passionate about and you get to work from home. It kind of feels like you're actually making money without a real job!
Cons: Earnings are volatile and you need to work hard at promoting your content.
2. Online Food Delivery (with literally NO customer interaction)
Average Salary: up to $25/hour
Want some jobs for people with no skills?
And if you're looking for jobs that don't require you to talk or easy entry-level jobs with little human interaction, then delivering food through apps is something you should consider.
In fact, this is something I've been doing on the side to see how much one can earn in a day.
The app I've been using is DoorDash – a popular food delivery app that connects customers with local restaurants.
As a DoorDash driver, you get to set your schedule, choosing when and how much to work. This flexibility can make it a great option for those seeking a side gig or main source of income. You don't need prior experience, and the job requires minimal human interaction.
Here's a glimpse of how much I earned in a day with this part-time gig. I had zero interaction with customers 98% of the time, as most of them requested that I leave the food at their door without knocking on their door.
Most of the time, their instructions are "Leave at my door. I want contactless delivery."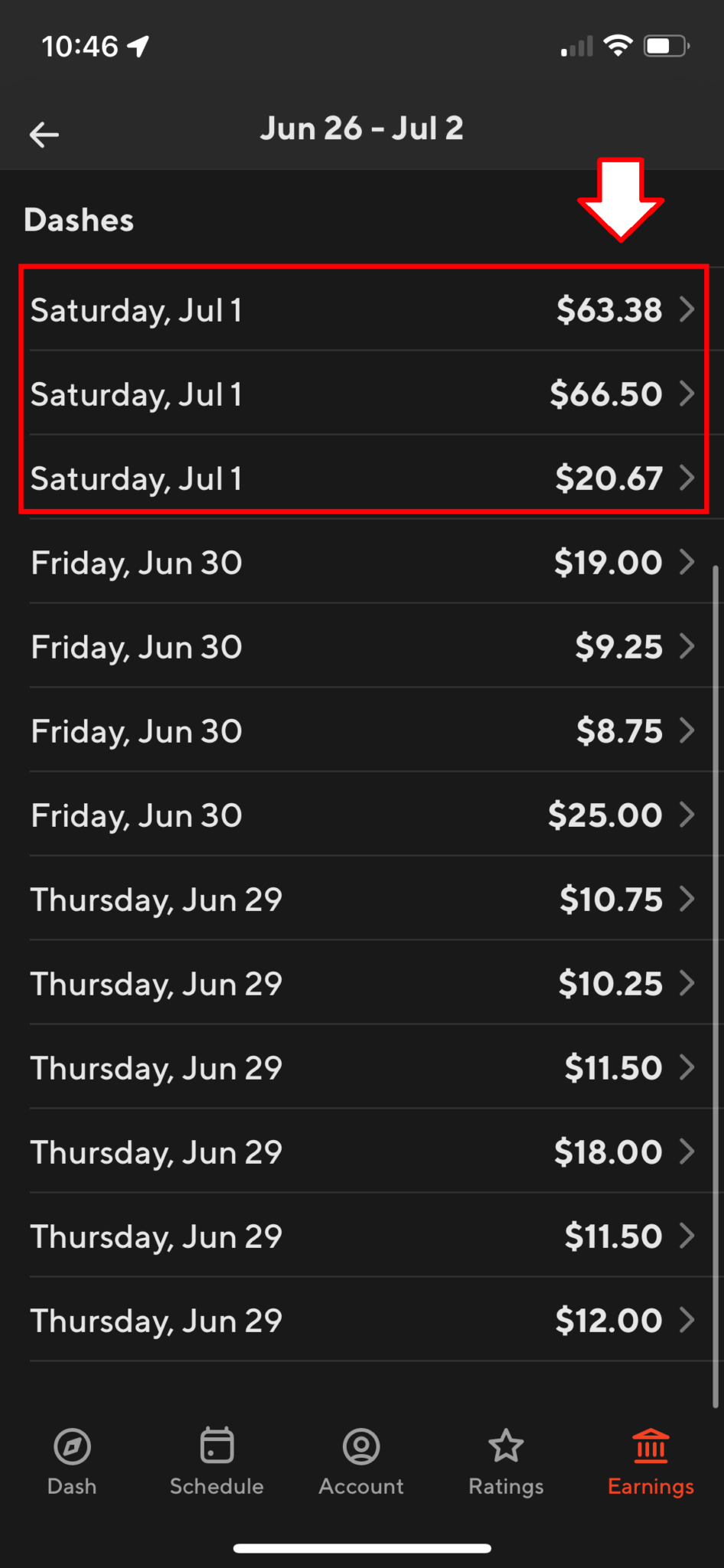 You are probably wondering how this is considered one of those jobs that aren't customer service. Well, the only customer aspect is making sure they get their food within a reasonable time, and the app handles the rest. Communications are minimal, with most interactions automated via the app, including order placements, tracking, and payment. Therefore, while you're technically providing a service to customers, it's very different from traditional customer service roles that demand extensive personal interaction.
But the perks of working with DoorDash extend beyond just earnings and flexible hours with little human interaction. It's about autonomy and contributing to a community that respects hard work and commitment. If a potentially rewarding job, where you can dictate your terms, appeals to you, consider giving DoorDash a shot.
Start making money immediately without dealing with customers! The good thing is, this job is simple and there's no interview and no boss. You just have to tell them if you'll use a car, scooter, or bike to deliver the food. After they check your background (usually done in less than a day), you can start working right away. This means you can sign up for DoorDash now and start making money in the next day on your own terms!
Pros: Flexibility includes working whenever you want and setting your own schedule without talking to customers.
Cons: Unpredictable income means earnings can vary greatly each day, depending on peak times, slow periods, and how much you're willing to work.
3. Freelance Writer
Average Salary: $60,985 per year
If you want to avoid interacting with customers, you should go into your own world through freelance writing. Freelance writing may not offer the same freedom to express as blogging, but you still get to let your thoughts out without talking directly to people.
With freelance writing, there are many possibilities for what you can do. You're not limited to just writing blogs because there are books, articles, emails, and even social media captions. In short, there's a lot of variety, which means you won't get bored of it easily.
Aside from the fact that there's absolutely no customer interaction in freelance writing, there is also a continuous demand for writers. Despite AI being readily available, many companies are still opting to use real writers because of the unique creativity and human touch we can bring to what we write. Platforms like Upwork, Fiverr, and even Facebook Groups have a lot of freelance writing opportunities for those who possess these skills and creativity.
Before you can jump in and find opportunities, though, you have to make sure you have a strong portfolio. There is a lot of demand for writers, but there is also a lot of competition. You have to make sure that you stand out in a sea of freelance writers. The key here is continuously improving as a writer. Always read to get ideas on how to improve your writing, and always write to apply what you've learned. There really is no better way to improve than to do it daily.
With freelance writing, the possibilities for earning are endless. As you continue to improve and grow, you can also grow your clients and rates. Earnings for freelance writers can range from $50 to $500 per article.
Pros: You can work anywhere, and there is practically no limit to what you can earn.
Cons: The freelance writing industry is saturated, so you have to work extra hard to find clients.
4. Video Editor
Average Salary: $52,048 per year
Have you noticed how every social media platform is pushing for video content? To put it simply, videos are more enticing than pictures. That's why many businesses and content creators love to create videos on platforms like YouTube, TikTok, Facebook, and Instagram.
Although businesses and content creators are the ones who make the videos, they need someone to edit the clips before posting them online. This is where video editors come in and quickly earn more than $100 in a day or even as high as $300 a day.
As a video editor, you'll be putting together all the video footage, as well as adding effects, text, and transitions to make the final product more engaging.
You have various options for which videos to edit, such as people's online courses, YouTube Shorts or TikTok clips, YouTube videos, or even the ones uploaded by content creators on their social media accounts. So the opportunities for you are endless.
There's no customer interaction in this job since you'll be working with the business or content creator directly.
In addition to that, being a video editor is one of the best non-customer service jobs without a degree. You don't need to have a college degree, but you must have excellent editing skills and knowledge of video software like DaVinci Resolve, Adobe Premiere Pro, and Final Cut Pro. An eye for detail is a must, given that you'll be working with raw footage that needs to be polished before it's ready for public consumption.
Pros: There's a high demand for video content so you'll always have work.
Cons: You need to be skilled in video editing software and have an eye for detail.
5. Online Tutor
Average Salary: $51,548 per year
If you like helping other students learn and appreciate the subjects they find hard, then becoming an online tutor is the job for you.
Being an online tutor lets you teach subjects like mathematics, English, and the sciences to students ranging from kindergarten to college.
Prior teaching experience is an advantage to separate you from the other tutors, but it's not a requirement. However, you must be knowledgeable in the subject or subjects you want to tutor. That's what students are paying for, after all.
Depending on your preferences, you can teach either one-on-one or in a group. You can find online tutoring jobs on teaching platforms like Chegg, Wyzant, and Tutor.com.
You'll be interacting with students through video conferencing tools like Zoom or Google Meet. There's no need to see them in person, which is great if you don't like dealing with people face-to-face.
Being an online tutor gives you the freedom to choose your tutoring schedule, hourly rate, and workload. But if you want a steady income, you have to make sure that your schedule is flexible enough to accommodate your student's needs.
Pros: You can design your own schedule and choose your hourly rate.
Cons: Your income is not guaranteed since it depends on the number of students you have.
6. Social Media Manager
Average Salary: $60,092 per year
Let's be honest. Almost all of us spend an embarrassing amount of time on social media. There's no escaping it. In fact, social media has become an integral part of our lives.
Considering the influence of social media in our lives, businesses want to use it to their advantage. Businesses are expanding their social media presence and transitioning online. In today's digital world, it's not optional anymore for businesses to be on social media. To succeed, they need to manage and grow their online accounts. That's why there's a growing demand for social media managers.
As a social media manager, you should be a pro at using social media platforms, especially TikTok, Facebook, and Instagram. You should know how to create compelling content that will capture people's dwindling attention. If you're that kind of person, then why don't you turn your interest in social media into a legitimate, well-paying career?
There are a lot of aspects to being a social media manager, so it's important that you can wear different hats. You will produce, plan, and execute a social media strategy, along with monitoring and analyzing the performance of your strategies. With all of these tasks, it's important to have diverse skills that can help you improve on your job.
You might not be sure where to start if you're interested in social media, but there are many free and paid resources and courses available online to learn social media marketing. That's how I started!
When I was a regular Pinterest user, I knew how to use the platform for personal use. But I had no idea that you could make money from Pinterest until I started my blog. After realizing the power of social media, I invested a lot of time to learn all the ins and outs of Pinterest and used it to drive traffic to my websites. Today, I earn a full-time income from blogging and social media marketing.
Pros: You can earn money by doing something you enjoy and already do.
Cons: You need to be available almost all the time to post content and monitor social media accounts.
7. Virtual Assistant
Average Salary: $63,317 per year
You've probably heard of the term "virtual assistant" before when you look for a job that lets you achieve work-life balance.
Basically, a virtual assistant provides support to their employer or clients via a wide range of tasks.
Some of these tasks include email monitoring and organizing, calendar and schedule management, file and document organization, and writing and maintaining records.
Many virtual assistants do administrative work like the ones above, but some offer other services like copywriting, social media management, and email marketing.
One good thing about pursuing this job is that besides not dealing with customers daily, you don't need a degree to become one as long as you know the skills needed to perform the tasks in your role.
Your hourly rate will depend on the skills you have and the work that you do. General VAs usually charge $25 to $40 per hour, while those with advanced skills, such as creating graphics and web design, usually charge more.
Pros: No degree is required and you get to work from home, away from the hustle and bustle of a corporate office.
Cons: You need to be organized and have excellent time management skills. Some clients can be demanding, and you need to be able to handle stress well.
8. Affiliate Marketer
Average Salary: $65,131 per year
Did you know that you can earn money by promoting the brands and products you love and support? Not many people are aware that this is a job option, but it definitely is!
You can think of affiliate marketing as a commission-based sales job. You earn a commission for every sale that you generate for a company. The commission is generally a percentage of the total sale amount, and it can vary from company to company.
As an affiliate, you will be given a special link (unique to you) to the company's products or services. When someone clicks on your link and makes a purchase, you will earn a commission from the sale.
For example, if you have a blog or a YouTube channel about beauty products and you promote a certain lipstick from your blog or videos, you will get a commission from companies like Sephora or Amazon if someone buys that product through your affiliate link.
There are different platforms where you can promote your affiliate links, like your blog, YouTube Channel, social media accounts, and email list.
You will need to invest some time and effort in this job, especially in the beginning when you're new to affiliate marketing. You have to learn how to generate traffic to your chosen platforms and be able to promote products genuinely without coming across as too sales-y.
Pros: Over time, when you set up the links properly, you can even earn money while you sleep.
Cons: It takes time and effort to build up a following and generate sales.
9. Graphic Designer
Average Salary: $63,317 per year
Graphic designing can be rewarding for you if you like to exercise your creativity in a job. The digital space is your canvas, as you will be creating aesthetically pleasing designs for both web and print. They are essential in the marketing and advertising world since every business needs to convey its brand visually.
Graphic designers combine images, text, and graphics to communicate a message or evoke an emotion. The types of medium where your art will be used will also dictate the kind of design you create.
For example, if you're designing for a website, your designs need to be optimized for a digital space. This means using the right colors, font sizes, and file types that will load quickly on smartphones.
If you're designing for print, on the other hand, you need to be mindful of the printing process and the different types of paper and ink that will be used. Certain colors may not print correctly, or the design might be cropped differently than how you intended it to look.
Your designs need to be created with a certain audience or target market in mind. This means understanding your client's business, their goals, and what kind of design will resonate with their customers.
While having a degree in graphic design can definitely help you launch your career, you can still become a graphic designer even without one. There are many different graphic design courses online that you can take to learn about topics like graphic design principles, basics of design, color theory, and more.
You can start mastering the most common software, such as Adobe Photoshop, Adobe Illustrator, and Adobe InDesign since most businesses use them.
Pros: You can work freelance and have a lot of creative freedom in this job.
Cons: You may need to work long hours to meet deadlines, and revisions are often required.
10. Gig Worker
Average Salary: $46,943 per year
Doing gigs in your free time is a great side hustle to pick up some extra cash for those of you who have other commitments during the week. Gig work is short-term and contract-based in nature, giving you the option to work with clients you like and ditch the ones you don't. It can also be a great way to transition into a new career if you're looking for a change. Gig jobs are available everywhere and they're always hiring!
The most popular type of gig work is probably ride-sharing with companies like Uber and Lyft. But there are other options available as well, such as delivery work with companies like DoorDash and Postmates. And if you love animals, you can even sign up to be a dog walker or pet sitter with companies like Rover.
There are also many opportunities for gig work in the online space. You can be a social media VA, an editor, or even a fitness trainer.
It's not difficult to make $200 in one day by doing gig work. But of course, how much you make depends on the type of gig, how long you work, and how committed you are to getting gigs.
Pros: No experience required. Flexible hours.
Cons: You're not guaranteed to get consistent work and the pay can be low.
11. Transcriptionist
Average Salary: $58,536 per year
Being a good listener can help you earn money by being a transcriptionist.
What you will do as a transcriptionist is to listen to audio or video files and then type down the words uttered by the speakers. Depending on the type of transcription, you may also be required to type down other noises, such as laughing, clapping, or crying.
You might be asked to convert audio files into written content for interviews, court proceedings, medical reports, or even television shows. There is a wide range of industries that need transcription services.
To succeed in this job, you'll need to have great listening skills, the ability to type fast and accurately (typos can be costly!), and a good grasp of grammar. The words you hear can range from conversational to formal or academic, so you need to be able to adjust your writing style accordingly.
Pros: Simple job that can be done from home.
Cons: The work can be repetitive.
12. Etsy Seller
Average Salary: $49,960 per year
I'm sure you never thought about being an entrepreneur, and neither did I! One of the most wonderful feelings in life is starting something from nothing and turning it into a success. And that's exactly what you can do as an Etsy seller.
Etsy is an online marketplace where people sell items they make themselves. So, if you're the creative type and enjoy making things, this is one way to make money as an artist!
There are all sorts of things you can list and sell on Etsy, from paintings and illustrations to jewelry and clothing. You can even sell digital products like graphics and fonts, printables, and more.
A traditional storefront can cost you thousands of dollars to set up and has limited customer reach. But with Etsy, you can start selling your products for as little as $0.20 per listing and have a worldwide audience. Etsy offers marketing and advertising tools to help you promote your items, and they also provide guidance on pricing your products and shipping them to your customers.
However, the success of your online shop will ultimately rest on how well you market and sell your products. And if you take the time to promote your items and drive traffic to your Etsy shop, you can make a full-time income from selling on the platform. Earning money as a stay-at-home mom is absolutely possible.
Pros: You can make and sell anything you want. It's a great platform for creative people. Little overhead costs.
Cons: You have to be proactive in promoting your products.
13. Web Developer
Average Salary: $81,545 per year
If you are a techie person or enjoy writing code, then listen up.
The U.S. Bureau of Labor Statistics projected the growth of employment of web developers from 2021 to 2031 in the US alone will be at 30%.
Web developers create and build websites for different purposes. There are front-end developers who design the user interface and interactivity, while back-end developers work on server-side applications such as online shops.
They make sure that a website is visually appealing, easy to navigate, and operates accurately and efficiently. They have to ensure that the code they write for the features of the website will work properly.
On a daily basis, they communicate with their clients about their website needs, write code, ensure that their site and applications function properly, and monitor the website's performance.
The main reason why there's a huge demand for web developers is simple. Everything is moving online. Businesses need websites to reach a larger audience and sell their products or services. In fact, if you're reading this blog post, it's likely because you found it through a Google search. And that just scratches the surface of what's possible with a website.
If you really want to learn how to code, there are plenty of free resources like Codecademy and freeCodeCamp that can help you get started. Coding boot camps are also an option if you want a more structured learning experience and want to be job-ready as soon as possible.
Pros: In-demand job with a bright future. You don't have to face customers.
Cons: Strict deadlines and overtime is often required.
14. Accountant
Average Salary: $62,286 per year
If you like staying behind the scenes, you might want to be an accountant.
As an accountant, you deal with numbers, not customers.
Accountants keep and interpret financial records and prepare tax documents. All businesses need accountants to provide them with the necessary information for them to make sound business decisions.
While you can earn as high as $82,000 to $119,000 yearly, you need a bachelor's degree to become an accountant.
You can choose to either specialize in any field of accounting or work to qualify as a Certified Public Accountant (CPA). However, the latter requires more hours and continuing education.
The services that you can offer as an online accountant include bookkeeping, tax preparation, and payroll services. You can also assist the decision-makers in your company or business by communicating your findings based on their financial records.
If you want to be an accountant, you have to have, at the very least, a knack for numbers, attention to detail, and emotional detachment from money.
Pros: Stable job with great pay and benefits.
Cons: Boring work for some people. Requires specialized skills and training.
15. Resume Writer
Average Salary: $42,742 per year
Aspiring job hunters want to show off to their dream employers, so they need help translating their years of hard work into their resumes.
That's why they need the help of resume writers to write compelling resumes that highlight their skills, experience, and achievements to get them hired.
While having a college degree isn't necessary to become a resume writer, having one would help greatly, especially if it's a writing degree or a business degree.
If you graduated with a degree other than those, you can have the edge in writing for job seekers who specialize in your field.
One way to quickly gain experience from resume writing is by offering your service to your friends and family so that you can have a portfolio to begin with.
The price you can set for each resume you write will depend on your skills and experience.
You can also include writing cover letters and optimizing LinkedIn accounts to earn more in this job.
Pros: You can make a lot of money if your book is successful.
Cons: The publishing process can be long and tedious. You need to have a good marketing plan to sell your book.
16. Publish Your Own Book
Average Salary: $69,608 per year
Publishing your own book is one of the jobs with no customer service needed from your end. You can entirely write, publish, and launch a book on your own.
Whether it be fiction or non-fiction, you can write about anything you want as long as there is demand for your chosen topic. Heck, you can even self-publish a book of short stories if you want!
Practice your writing by starting a blog in the same niche as your book and get as much feedback as you can. You can join online and offline writing groups to get feedback from other writers. Don't rush your book. Take your time to review, edit, and market your book well to increase your chances of success.
The best place to publish and launch your book is Amazon Kindle Direct Publishing. It's easy to use and has a wide reach.
Once your book is published and available for sale, market it through your blog, social media, and email list.
You can turn this into a passive income stream, and there is no limit on how much you can earn in this job. There have been many testimonies of self-published authors who earn thousands month by month in this job.
As long as you write a captivating book and market it effectively, you can rake in your ideal monthly profit over time.
Pros: You can make a lot of money if your book is successful.
Cons: The publishing process can be long and tedious. You need to have a good marketing plan to sell your book.
17. Data Entry
Average Salary: $38,164 per year
Who says you need to deal with customer complaints all day to have a fulfilling job? Data entry might just be the gig for you! It's all about getting things done without any of the usual chit-chat.
As a data entry clerk, you'll be doing different work depending on your employer. Some of your daily tasks could be:
Entering data onto spreadsheets
Inputting data into systems
Transcribe podcast episodes and interviews
Enter new customer and account information
Transfer documents from one system to another
Notice how the responsibilities above don't require technical skills? Just having a general knowledge of how various systems work will allow you to meet the minimum requirements.
However, you do need to be fast and accurate in this position. One single mistake can affect an entire database, or worse, it costs the company some profit.
Suppose you accidentally put customer info in the wrong spreadsheet column. Next thing you know, a sales agent can't find the customer in the database, and they lose the sale. Ouch!
The good news is, once you've proven your data entry prowess, there's room for growth. You could become a data analyst or take on a supervisory role.
Pros: Little to no stress job when you're quick and accurate with your work.
Cons: You might hit a plateau, and tasks can get repetitive over time.
18. Software Developer
Average Salary: $89,491 per year
Dreaming of a high-paying tech gig that lets you steer clear of pesky customer complaints? Say hello to software development! Thanks to the tech boom and the rise of Software as a Service (SaaS) products, there's no better time to jump into this exciting field.
Imagine software developers as hidden wizards casting digital spells that power our daily lives. Facebook, Google Docs, WhatsApp, and YouTube – all these magical apps appear in our world because of software development.
As a software developer, you might find yourself conjuring applications for desktop, mobile, or both! If the thought of waving your coding wand to turn wild ideas into functional code gets you pumped, then this job is perfect for you.
Becoming a coding sorcerer in this role requires potent technical skills and an enchanted knowledge of programming languages. But if you're new to the mystical world of coding, don't worry! People from all sorts of backgrounds have transformed into successful software developers – like the 53-year-old taxi driver who tripled his salary as a full-time software engineer, magically!
Begin your coding quest by learning one programming language, like Java, Python, JavaScript, or C++. As you advance, you can expand your magical language grimoire, just like a wizard mastering an array of spells.
Once you've got the hang of a programming language, put your skills to the test by creating your own software. Start simple and progressively build your portfolio. If teamwork is more your style, consider an internship to gain some valuable experience. LinkedIn is packed with internship opportunities waiting for you.
Pros: It's rewarding to see your handiwork being used by companies and individuals alike.
Cons: Brace yourself for long hours, as tight deadlines often come with the territory when delivering products to clients.
19. Product Tester
Average Salary: $39,041 per year
Who doesn't love getting free stuff? As a product tester, companies will send you free products to try out!
You'll have the chance to test products before they hit the shelves, giving you exclusive access to items before they're mass-produced.
Becoming a product tester is a breeze – just follow these five steps:
Land a product tester gig
Get the items to be tested
Perform stress tests or other necessary evaluations
Send a detailed report to the company
Keep the item or send it back to the business
Seems fairly easy, right? But before you could enjoy receiving free items, you need to be hired first.
Some well-known companies, like Adidas, Nike, L'Oréal, and McCormick, have in-house product testing teams you can apply to join. For smaller businesses that don't have the budget for in-house testing, they rely on marketing firms to do the job. Popular websites include:
BzzAgent
PINCHme
Influenster
UserTesting
Simply submit an application on these websites, answer a few questions, provide some info, and wait for them to get back to you.
Pros: In most cases, you get to keep the item after testing it.
Cons: There's limited career growth as a product tester through these websites, so it's best to have it for making money on the side.
20. Content Manager
Average Salary: $63,922 per year
A content manager is the "mastermind" behind a brand's videos, blog posts, and other social media content. They are responsible for developing a brand's presence online by choosing what content is going to be published.
The content manager will oversee all marketing materials, ensuring everything published aligns with the company's voice. You'll also take the lead in marketing campaigns and strategies to boost content visibility and attract more people to the brand.
Project management skills are crucial in this role since you'll often juggle multiple ongoing projects. Monitoring their performance and keeping everything on track is essential.
Being a content manager isn't an entry-level position; you'll be in charge of everything from idea generation to implementing content strategies.
The key skills for this role can be summarized in three areas:
Leadership – You'll guide various departments and team members under your direction.
Analytical – Research is vital, as you'll examine competitors' work and explore online trends.
Problem-solving – Tackling everyday challenges and presenting solutions is part of your responsibility.
Pros: You'll develop valuable leadership skills that can be applied to higher roles in the future.
Cons: Expect constant tweaking of strategies and a fair amount of trial and error.
21. Proofreader
Average Salary: $49,885 per year
Got a talent for spotting spelling blunders, pesky typos, and wayward punctuation? If you're the kind of person who cringes at typos and grammatical errors, then proofreading could be the perfect match for you!
Proofreaders rock at catching all those little details, including things like making sure the formatting is on point, word choices are spot-on, page numbering is accurate, headings are properly placed, sentences flow smoothly, and the table of contents is shipshape.
Being a proofreader is kinda like being the last superhero standing between errors and the public eye. No wonder they're such hot commodities in the freelance writing space!
So, as a proofreader, your mission (should you choose to accept it) is to get that content as close to perfect as humanly possible before it's unleashed on the world. That means double-checking structure, tone, and all those other sneaky mistakes that might've slipped through. You'll find your proofreading prowess needed across all sorts of written materials, like:
Books
eBooks
Blog posts
Magazines
Research papers
Social media posts
Working for a brand with a large audience means you play a critical role in content production. However, reviewing large volumes of material can lead to mental fatigue and a loss of focus, making it easier to miss errors.
To maintain efficiency as a proofreader, professionals often employ these three techniques:
Take regular breaks – After proofreading 2 to 3 long-form pieces, take a 5-minute break. Efficiency drops when you're mentally tired, leading to missed errors that can negatively impact your work.
Proofread one error at a time – Don't search for capitalization and punctuation mistakes simultaneously. Focusing on one thing at a time is more effective.
Read out loud – Hearing the words as you read them makes it easier to spot grammatical errors.
Pros: Your sole focus is on the content you're proofreading.
Cons: Spotting errors can become challenging when fatigued from reading multiple pieces in a day.
What is the opposite of a customer service job?
What does a job look like when it's not centered around customer service?
While such roles might occasionally involve public interaction, they are not primarily focused on ensuring customer happiness through help or guidance. Instead, these roles often see you operating independently, with minimal engagement with others, or working within small teams of colleagues, where the focus is collaboration rather than customer interaction.
Think about a software developer who spends most of their time coding, debugging, and collaborating with other developers. Customer interaction is minimal as their main focus is on the technical aspects. Similarly, a warehouse operative spends their day managing inventory, packing goods, and coordinating with other team members. Direct customer service isn't their primary responsibility, as they work behind the scenes to ensure operations run smoothly.
And consider a food delivery driver for an app like DoorDash. They pick up and deliver food, but their interaction with customers is usually limited to door drop-offs.
What is the best non-customer service job?
The best jobs that are not customer service depend on what your skills and interests are. There is no single best non-customer service job out there.
While many of what we mentioned are creative jobs, we also included technical jobs that may fit those who don't consider themselves "creative."
That's why we curated a list that shows various options for different kinds of people.
How do I get out of the customer service industry?
If you want to get out of the customer service industry, you have to check all the skills that you have from your current job and see which of them are transferable.
Then check all the opportunities available within and outside your company where you can apply your skills.
If you really plan to pursue a different path, then, by all means, reassess your interests and pursue that path.
You may have to learn new skills along the way, but that is manageable compared to staying in a job that drains your spirit.
Enjoyed this post? Don't forget to pin it! Also, don't forget to follow me on Pinterest over here! 🙂