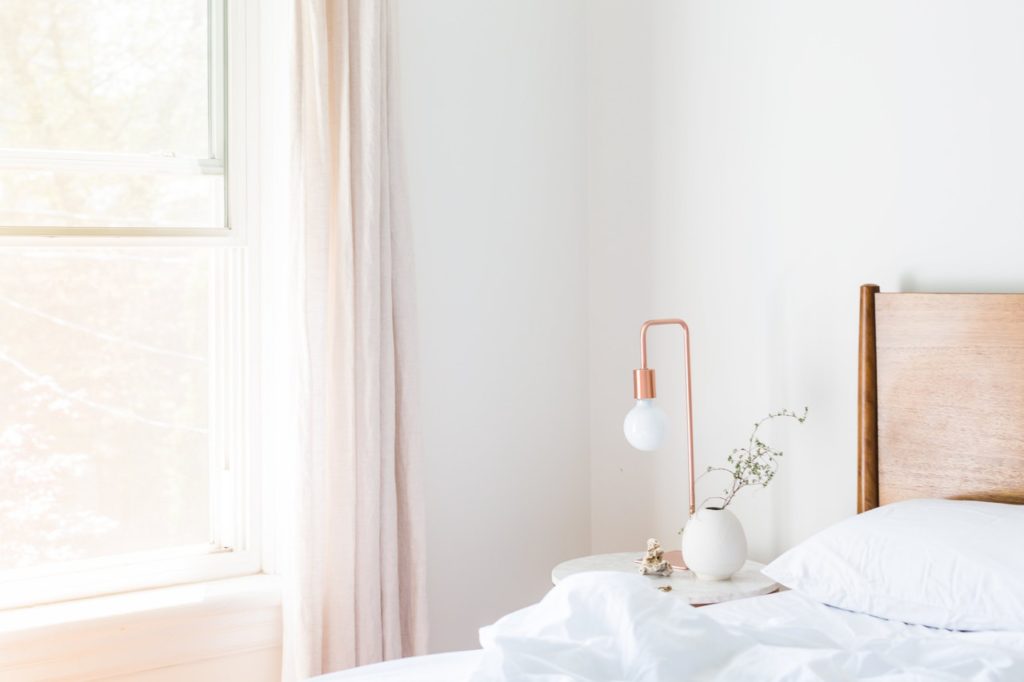 This post may contain affiliate links. Please read our disclosure policy for more information.
If you're wondering how to save money on rent, then you're not alone. Rent prices have increased exorbitantly to the point where it's not uncommon to spend 30% of your income on a monthly lease.
Renting does have a few benefits over owning a home, namely you don't have to spend money on maintenance or repairs. You're also not fixed to one abode, if you want to move to a different location or an apartment that offers cheaper rent, you can.
Getting ahead isn't that difficult if you have the know-how, check out these tips for how to save money on rent, as well as managing money.
Related posts:
– 50+ Insanely Genius Ways To Save $1,000 Every Month (Without Depriving Yourself)
– 11 Things You Don't Know You're Wasting Money On — #4 Will Really Shock You!
– 7 Reasons Why You Are Living Paycheck To Paycheck (And How to Fix it Within 6 Weeks)
Don't forget to Pin this for later!
This page may contain affiliate links. Please read our disclosure for more information.
1. Look for ways to discount your rent.
Unlike paying a mortgage, you can negotiate on your rent to keep costs down. The best approach for doing this is before you sign the lease:
– Does the apartment have a car park you don't need? Offer it to your landlord to rent elsewhere in exchange for discounted rent.
– Are there any less attractive elements of the apartment or building that you could use as leverage to negotiate a lower rent?
– If you can afford it, offer to pay a few months upfront for a discount, but repay your savings each month so you're not out of pocket.
And when you re-sign for another fixed period:
– If your landlord wants to increase the rent once your lease is up, you don't have to accept it, but be prepared to move out if they aren't prepared to negotiate.
– Offer to sign an extended lease for a discount in rent, the stability of having a good tenant can make a landlord keen cut you a deal.
2. Make a budget and stick to it.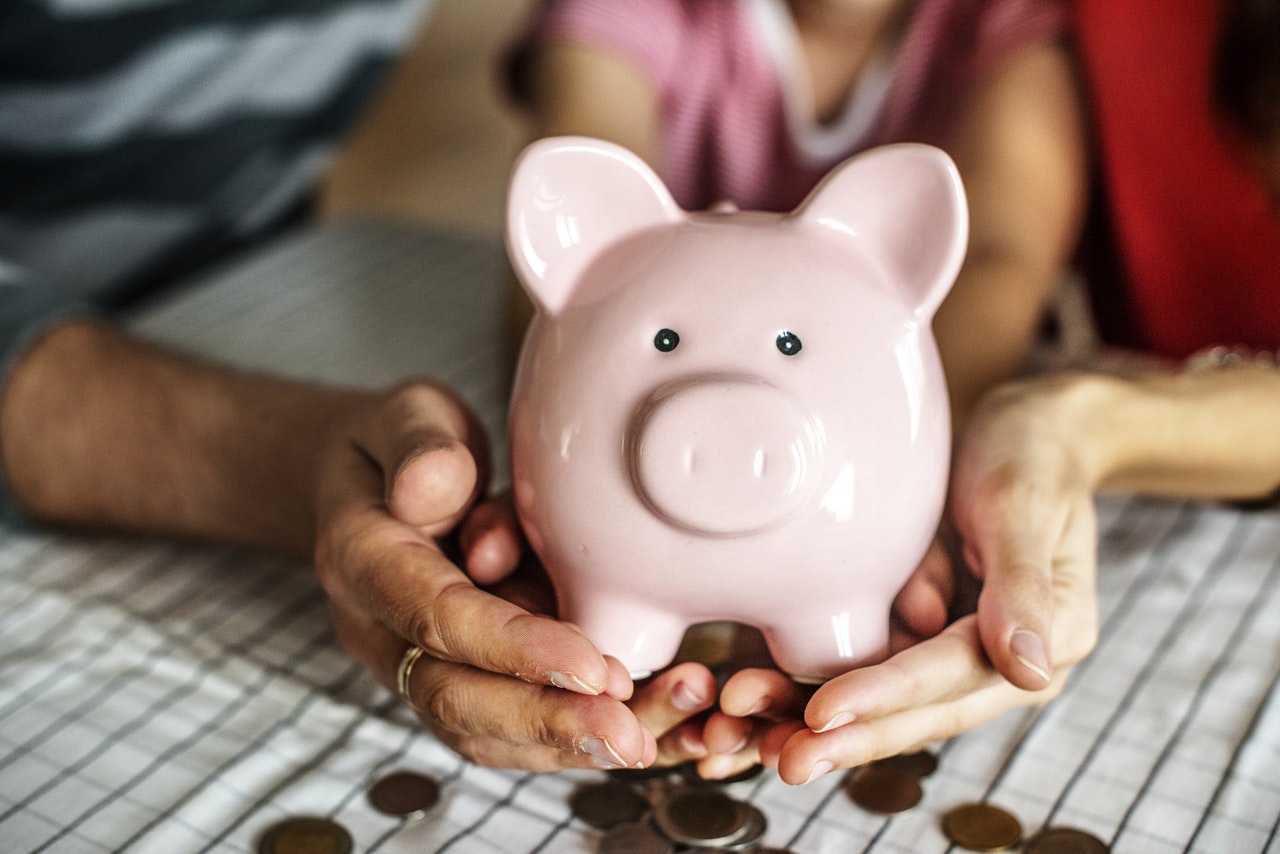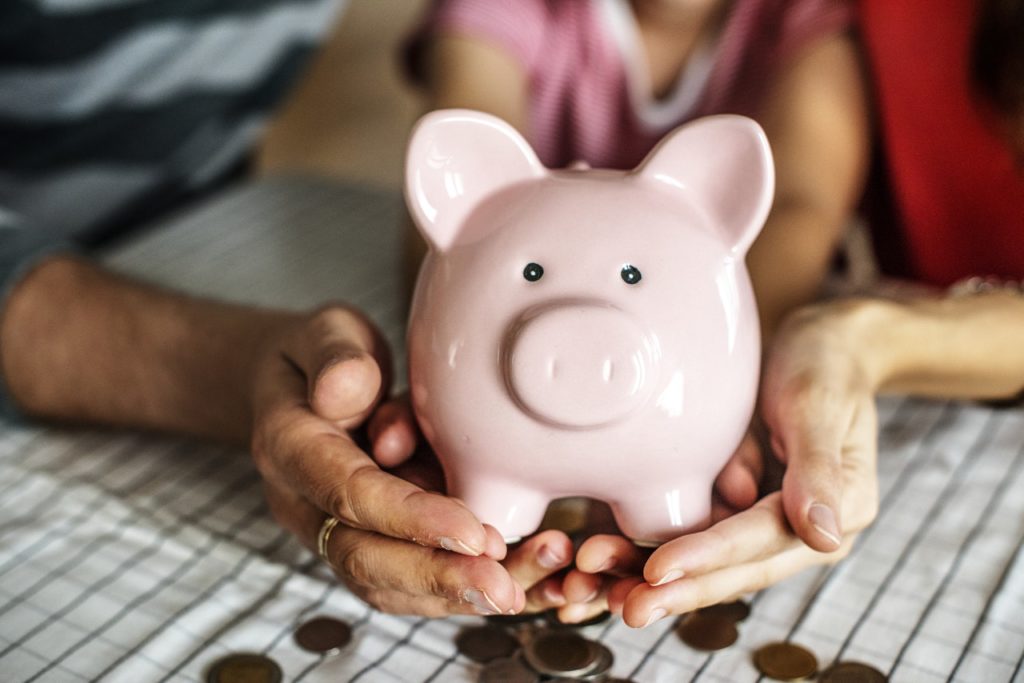 This is easier said than done if you're not used to having a set amount to spend each week and tend to live paycheck to paycheck. But it's a good idea to start a savings habit sooner rather than later. A budget gives you peace of mind knowing that all your bills are covered and how much you have to play with each week or month. It also gives you more control over your money and where it's going.
Not sure how to budget? Follow these tips for creating a basic budget:
1. Write down your income from all sources over a month:
– Salary
– Bonus
2. Write down your regular expenses by looking over bills and receipts:
– Rent
– Food
– Utility bills
– Transport
– Parking
– Gym membership
3. Minus your expenses from your income.
What's leftover is the money that you can divvy up to spend or plan to put aside for certain savings goals. The beauty of a budget is that you can calculate exactly how long it will take you to reach those savings goals, whatever they may be.
Need more budget help? These money saving tips can help you 'trim the fat'.
Related post: How To Save Money By Redeeming FREE Gift Cards and CASH Online (Amazon, Walmart, Starbucks, Visa, and more!)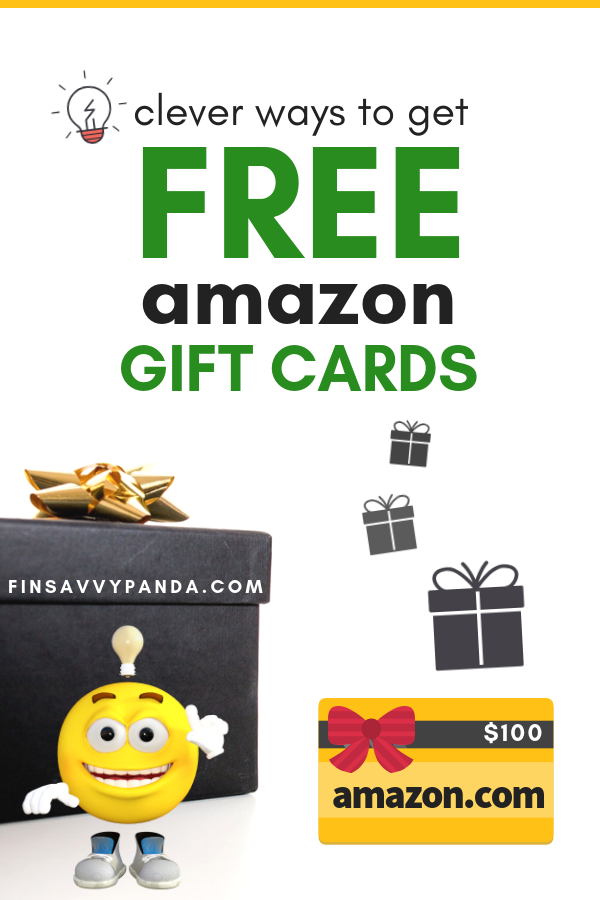 3. Automate your savings.
If you're hardwired to spend rather than save, then set up an automatic payment from your chequing account into a savings account on the day you get paid. If the money has been removed immediately then you'll feel like you're not really trying to save. You won't be tempted to go on a shopping spree for clothes you don't need or have an expensive night out on the town with nothing to show for it except a hangover.
This is not to say you shouldn't treat yourself, it's important to spend a little now and again, so you don't feel like you're working for nothing.
4. Spend less on food.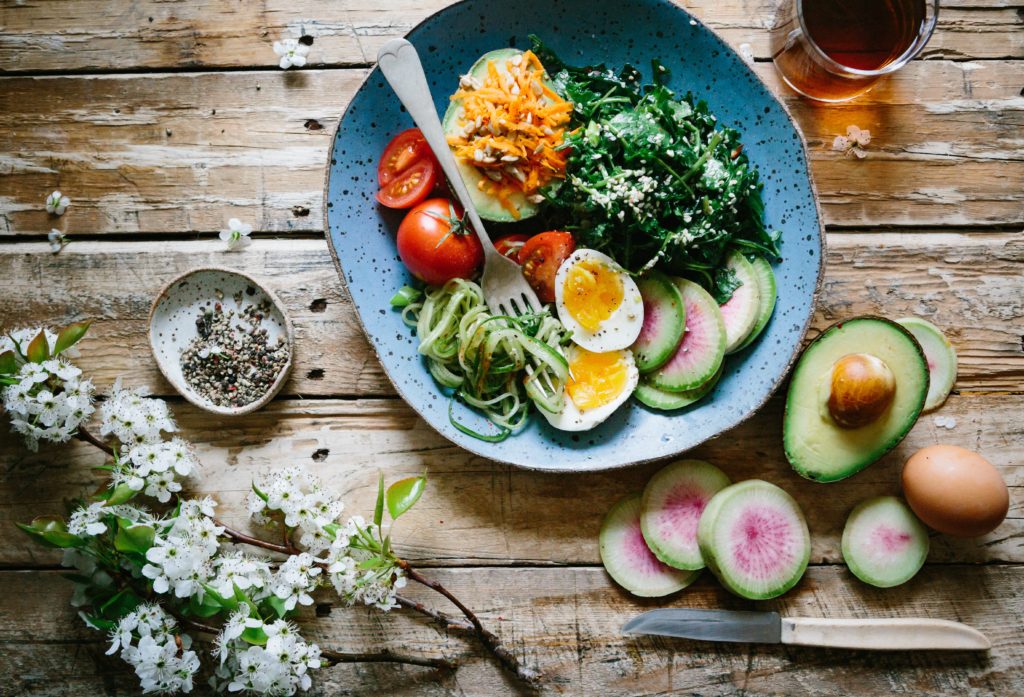 By cutting back unnecessary spending on food, including your weekly grocery shop, you might be surprised at how much you can save. These tips will give you some good pointers on how to save money on groceries:
– Don't shop for random items and hope to cook a decent meal; plan a menu and create a list of ingredients before you shop.
– Look out for items you need that are on sale or discounted.
– Include 1 to 2 meat-free meals as an affordable alternative.
– Eat local produce that is in season, avoid expensive imported goods.
– Never shop on an empty stomach.
– Resist buying items that aren't on your list.
– Buy cheaper, generic brands for food staples like flour, sugar, oil, butter etc.
While you don't have to track every cent religiously, being aware of what you spend and looking for ways to save money on rent and bills can help you build wealth, and meet your financial goals, whether it's travel, a new car, or even just a rainy day account for emergencies.
Author's Bio
Angela Pearse is a blogger for Zumper who frequently combines travel with freelance writing. She's passionate about Art Deco hotels, historical novels, Netflix, hiking and healthy living.
Don't miss out on these valuable free resources: save more money here!
Below are my favorite ways to save money! They are all FREE to join!
Swagbucks allows you to earn cash and FREE gift cards just by surfing the web (like how you search for things on Google), watching videos, playing games, and completing easy surveys. Check out the gift cards they offer here. My fiance and I have redeemed many $50 to $100 Starbucks gift cards which helped us save money and reduce our spending! Sign up here to receive your $5 welcome bonus.
Ebates: You get FREE cash just for shopping at over 2,000 of your favorite stores. This includes Walmart, Macy's, Apple, Kohl's, Target, eBay, and so many more! I use Ebates to save over a few hundred dollars just for shopping for the things I normally buy.  Sign up here for your $10 welcome bonus after making your first $25 purchase through Ebates. If you live in Canada, use this link to sign up for your $5 bonus. To learn more, read my full review and tutorial on how to use Ebates here. You won't be disappointed with Ebates!
Trim is an awesome free personal finance assistant bot. He can help you save money by negotiating most of your monthly bills for you (e.g. cable, Internet, cell phone, etc.). He will even help you cut the ones you don't need. Overall, Trim has helped their users save over $1,000,000 last month. Sign up here for free.
Paribus: Ever heard of price-adjustments? This free app helps get your money back when an item you purchased goes on sale (there's no effort on your end). When Paribus finds a price drop in your e-mail inbox, and you're eligible for a price adjustment, it will notify you and the retailer. Yes, Paribus will do all the work for you and you keep 100% of the savings! Paribus has helped users saved over $24,000,000 to date! You can learn more about the free Paribus app here.
Survey Junkie: I personally use this free resource to earn extra cash by answering simple surveys online. This can help you save money or pay some of your monthly bills because you can redeem cash or FREE gift cards (your choice). They are rated 8.7/10 which is one of the highest on TrustPilot reviews. You can sign up for Survey Junkie for free here. If you live in Canada, use this CAD link to sign up.
Oh, and did you know you could get all the awesome FREE STUFF here on your birthday? What a great way to save money on your special day! Be sure to prepare early to avoid missing out on those freebies valued at over $150! 🙂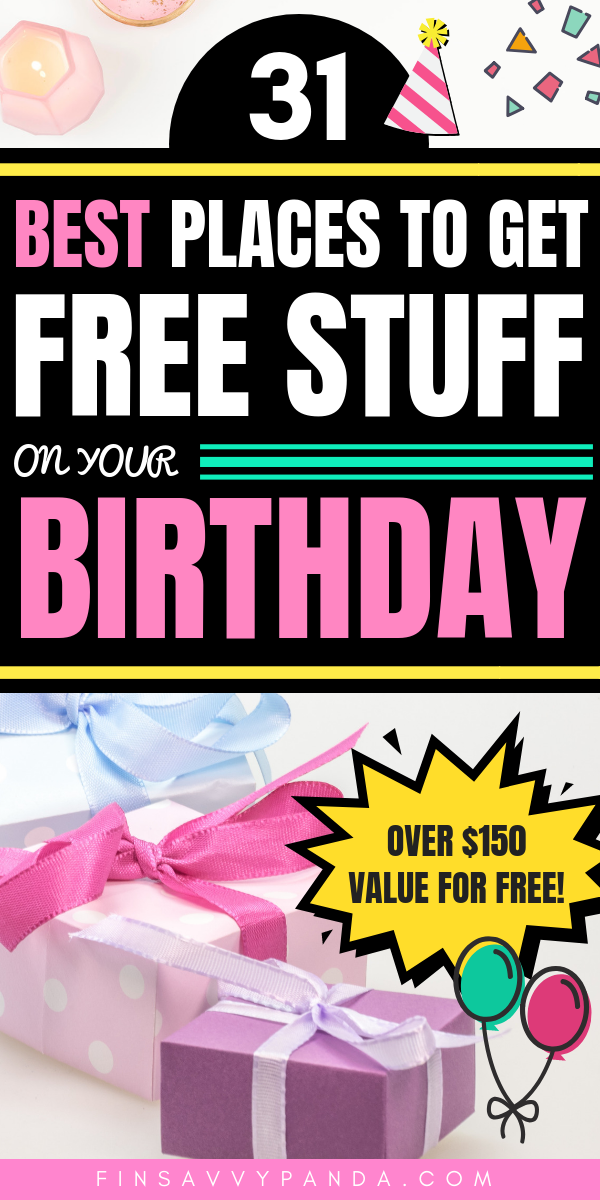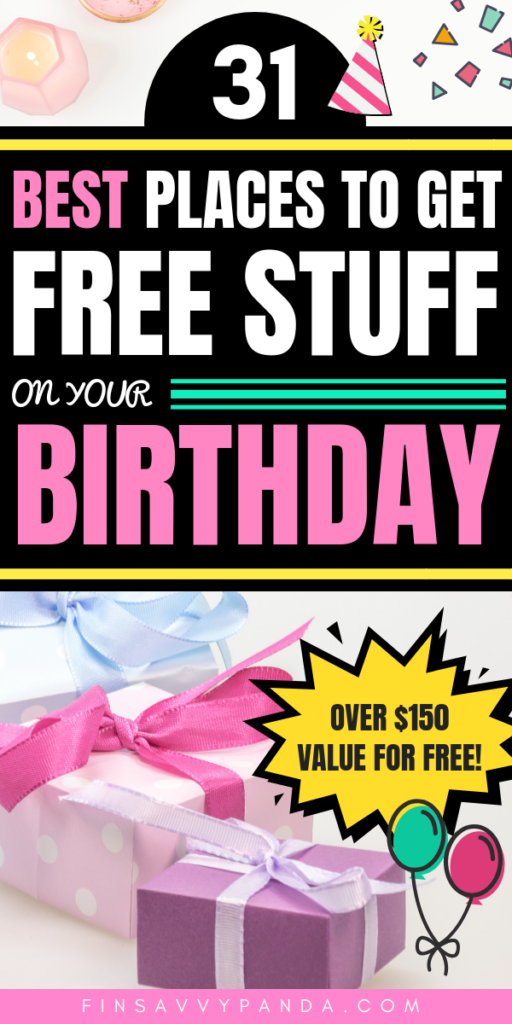 More related reads that will boost your savings by thousands!
– How To Stop Living Paycheck to Paycheck — #3 is a MUST DO!
– The Ultimate List of 50+ Ways To Save $1,000 Every Month
– 17+ FREE Resources To Saving Over Thousands of Dollars
– How To Be Rich in Your Most Epic Years of 20s and 30s — I Guarantee That You'll LOVE Tip #20!
Enjoyed this post? Don't forget to share it and follow me on Pinterest! 🙂