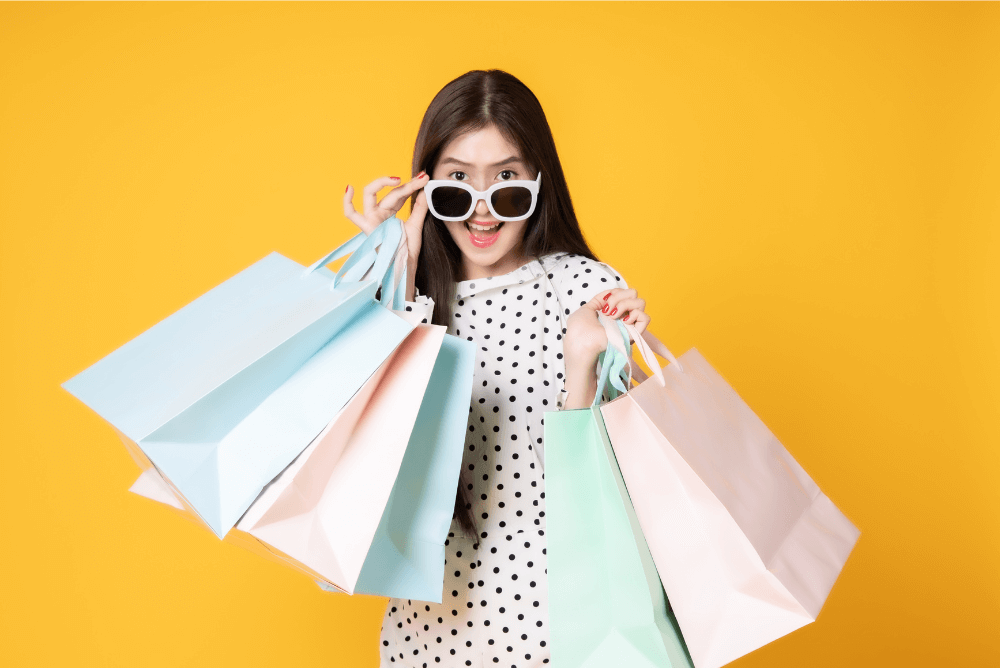 We will receive a commission if you make a purchase through our affiliate link at no extra cost to you. Please read our disclosure policy for more information.
Retail therapy is a good thing as long as it doesn't break the bank and turn into an addiction. But what if you could get paid to shop? That would definitely be a bonus, right?
You get to go undercover, go shop around places, and ask questions, while at the same time being observant and taking notes of your overall shopping experience.
It might sound too good to be true if you're unfamiliar with this industry.
I get it, I was once in your shoes too. But when I saw that people are making decent money by shopping and writing a report on their whole experience, I immediately went down the rabbit hole.
I've researched companies and read reviews about mystery shopping. It turns out it's a legitimate way to earn on the side! You could do this after work or as a weekend job.
If you don't like to shop at stores, you can try out other side hustles like selling crafts online or flipping furniture. This shopping gig is only suitable for people who really enjoy shopping or are passionate about it. After all, you'll be doing a lot of it!
Now if that sounds like you, you're in the right blog post!
PIN THIS: I'll be updating this post so make sure to pin this image and save it to your Pinterest board. That way you'll be able to come back to this page and learn how to make money as a mystery shopper.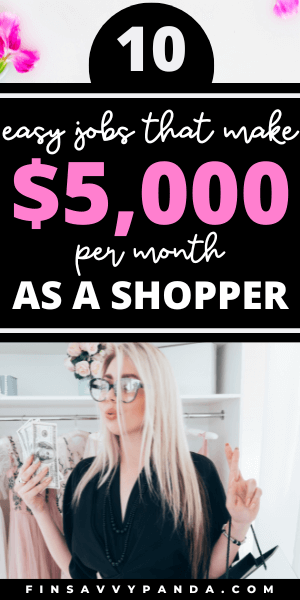 What is a Mystery Shopper?
Mystery shoppers are also called secret shoppers. These are people paid by a company or an app to go to certain stores and complete specific tasks.
But why are mystery shoppers needed in the first place?
Every retailer wants to make sure their sales staff is doing a great job and that shoppers have a pleasant experience. They want to objectively check the status of their customer service without employees being aware that a quality check is taking place. If you knew that someone was evaluating you, chances are you wouldn't act the same.
Stores that partake in this are usually businesses that have gotten big that they need to hire people to go undercover and ask around their local branches.
The responsibility of a mystery shopper typically revolves around these things:
Traveling to assigned store locations
Being observant of the store's interior
Asking questions about a product
Purchasing an item
Submitting a detailed written report
Saving receipts of purchased products
Logging the hours of work
How Much Money Can You Make as a Mystery Shopper?
The amount you'll make as a mystery shopper will depend on the app or company you're working with. The number of tasks needed to be done will be a factor that needs to be considered as well.
But the average weekly pay for a mystery shopper would be around $967, which is $24 per hour. To manage your expectations, the range of weekly pay would be as low as $200 to as high as $4,000.
Earning almost $1,000 every week is a big help to many, especially since it's only a side income!
Plus there's no upfront capital needed for this job. All you need is to be present to do the tasks assigned to you!
How To Become A Mystery Shopper?
The process of being a mystery shopper isn't as complex as people think. The steps here are just the same as any other job. But you do need to be wary of scams in this industry. Although with enough research, you'll distinguish legitimate companies from fake ones.
For starters, you can begin by looking for apps that have mystery shopping services. It's a great way to dip your toes in this industry since the pressure or tasks won't be overwhelming.
The next step is to check the requirements. A typical mystery shopping job doesn't require extensive qualifications. You don't need a degree, diploma, or any certifications. For most shopping gigs, prior experience is not required, but of course, it doesn't hurt to have them. Having analytical skills and prior customer service experience will help make you stand out from the rest of the applicants.
And lastly, when you've chosen an app to join, go through the mystery shopping tasks and make sure you can do everything that is asked of you.
If you're a beginner, here are a few tips you can follow:
Be attentive and observant. Most companies would ask you to write down your overall experience. So a clear memory is a need in this line of work.
Clearly articulate your experience. Companies want to read experiences that are well-detailed and actionable for them to improve their customer service.
Keep all receipts. It's your proof of purchase and is one way for the app or company to reimburse you.
Have fun. This one's important. Act naturally and don't be nervous, you're an undercover agent. Enjoy the whole process!
Tips on Avoiding Mystery Shopping Scams
Tip #1: If a company asks you to pay before working, turn around and run
No legitimate company would ask you for money so you could work under them. Not even the biggest companies do this to their applicants. So if a business that you barely even heard of asks for money, exit that website ASAP.
Tip #2: When the pay is too good to be true, it probably is
When the company is promising you the world, do the same thing above and run. They're enticing you to start immediately without having the plan to pay you.
Be careful with these types of companies. They target people who are desperate to earn easy money while doing simple things.
Tip #3: Don't send money because of an assignment
No company would ever list sending money as part of mystery shopper jobs. If they do, then most likely that company is a scam. It's a classic scammer move – don't fall for it!
Tip #4: Do your research
Spending time on research can go a long way. It's a proven and tested method to avoid scams and other financial mistakes.
Reading reviews and checking out websites will save you time and money. It will also direct you to legitimate mystery shopping companies. Doing this might be a chore but it's going to help you avoid scam businesses that don't have your best interest.
Best Mystery Shopping Companies
1. A Closer Look
A Closer Look is a company that focuses on customer experience. They help their clients have a better understanding of their current customer experience status.
One of the techniques they use is mystery shopping. The company works closely with independent contract mystery shoppers to help get organic and unbiased data for their clients.
Working under them allows you to be a hotel mystery shopper, a restaurant secret shopper, a mystery client in senior living establishments, and many more. You can wear many hats in this field!
What's the best thing about A Closer Look? You get to work on your own schedule – meaning you'll be in control of when you'll be working!
And of course, you get a lot of freebies as a mystery shopper. You get free meals, products, entertainment, and hotel stays. Getting paid to sleep at hotels sounds so tempting, right?
Being in the industry for more than 25 years makes their brand reputable for aspiring mystery shoppers. It's a top recommendation by most websites and companies.
2. Market Force
Market Force's tagline is the dream of every aspiring mystery shopper: Get paid to shop. Or eat. Or play.
If you love to do those things, consider applying for this company!
Market Force is a well-known company in this space having completed 100,000 mystery shops. The company has a proven framework to measure and improve employee experience, operational performance, and customer experience for its clients.
Market Force prides itself on having an A+ rating from the Better Business Bureau and being a member of the Mystery Shopping Providers Association for more than 10 years now.
They offer 3 main mystery shopping categories for you:
On-Site Mystery Shops –This is the common way of mystery shopping. You go to the store's physical branch, take note of different tasks, and you'll be on your way.
Website Mystery Shops – In this digital age, businesses want their online presence to be as good as their physical one. Hence, the need for online mystery shopping. You'll be evaluating on-site navigation, product search, checkout process, and many more. The advantage of doing this is you can do the job in the comfort of your own home!
Application Mystery Shops – Some businesses have their own application where their customers can shop. Your responsibility here is to make sure every function in the app works and does what it is supposed to do.
3. BestMark
BestMark understands the change in consumer behavior. They know how everyone wants a stellar customer experience where everything is done fast with no delays.
This is why BestMark has been operating for 36 years because they know how to improve their client's customer service.
And yes, you've read that right. Having 36 operational excellence means they've started since 1986 – being one of the first mystery shopping companies!
Aside from the normal secret shopping, BestMark also has an audit program that lets shoppers assess whether a company is meeting regulatory compliance. You could be asked to check whether stores are honoring customer policies, label requirements, and following safety standards.
Having years of experience being a leader in the industry, BestMark already knows how to give out clear instructions and how to make the whole mystery shopping effective both for the shopper and the client.
4. IntelliShop
Brands and businesses that want to improve their customer experience and brand reputation reach out to IntelliShop for help.
Unlike most mystery shopping companies above, IntelliShop has to be the most diverse in terms of the industries it serves. As of today, it has offered its services to 56 industries from agencies to staffing companies.
Being a shopper for this company gives you the opportunity to try new experiences and services. One day you're mystery shopping at a sports event, the next day you might be a mystery shopper at a theme park.
The pay per mystery shopping assignment ranges from $5 to $20, which you can complete in under 20 minutes. As far as payment goes, IntelliShop doesn't issue physical checks. Instead, the payment will be deposited in your PayPal account on the 20th of each month.
Earning money with PayPal is equivalent to getting paid in cash because you can transfer the money to your bank anytime you want or use it to make purchases online.
However, I can't recommend IntelliShop as a full-time source of income due to the inconsistently available jobs it presents. The amount made is enough for covering your weekly expenses like groceries, dining out, and shopping, but probably not your monthly rent.
You might do 5 jobs per week but the next week might only give you one job opportunity. So it's only good as a side hustle to earn extra money and not full-time work.
5. GBW
GBW is also known as Gapbuster Worldwide. It's an industry-recognized company with 13+ years of experience in this niche. With operations in 74 countries, GBW has an army of independent contractors (around 470,000) at its disposal.
The company's main goal is to improve customer experience and track down the causes of problems and issues. In terms of their workforce under their mystery shopping service, they already have 200,000 shoppers under them.
So the legitimacy of the company is proven. You won't have to further research if this company pays. If they have that number of mystery shoppers under them, it's proof that they are an excellent company to work for.
The signup process is simple and fast. Apart from the usual questions, GBW asks applicants for their employment history. It's probably to gauge your skills and knowledge in this field.
Each company you can mystery shop for has its own manual. So you'll need to read these things before starting.
The companies GBW partnered with are typically large retail stores (McDonald's, Ben & Jerry's, and Tesla, to name a few) which means you won't have any shortage of jobs to take.
6. Field Agent
Field Agent has worked with multinational companies like Coca-Cola, Kellogg's, P&G, Gillette, and Nestle!
The company provides insights on how its clients can better optimize their customer experience, products, concept testing, and many more.
The app has more than 2 million downloads from real shoppers and has expanded its reach to 7 international markets. As a shopper under Field Agent, you'll usually do these things:
Visit stores
Take photos
Write reviews
Try and purchase products
And completing other tasks
Field Agent categorized its types of jobs into 7 categories:
1. Audits
You take photos and information you see in-store like product placements, prices, and layouts.
2. Ratings and Reviews
You leave an honest review after buying and trying the product yourself.
3. Surveys
Yes, you get paid to answer surveys in Field Agent. The purpose of the questions is to understand why did you buy the product, did you think the product was too expensive, and did you have a positive shopping experience.
4. Eye Spys
You'll collect details and codes on products available in the store you're assigned to.
5. Mystery Shops
This is where you'll be taking notes of your whole shopping experience.
6. Buy And Trys
You purchase a product, try it at home, and leave a detailed review about it.
7. Scavenger Hunts
When you're tasked to find specific products, you'll need to hunt them down in-store and report back whether you've found the item or not.
7. Sinclair Customer Metrics
Sinclair has been around in the mystery shopping industry since 1987. It has helped multiple companies improve their customer service and increase their customer satisfaction. Being in operation for this long only proves their competence to deliver on their promise.
Looking deeper at what the company has to offer, its services in terms of mystery shopping can be narrowed down to two things:
On-Site Mystery Shopping
This program looks at conditions, behaviors, and processes a customer will go through when transacting with a company. So as a mystery shopper, you need to take note of what you liked and what you didn't like in the customer journey. You might even need to check if certain items, like yogurt & milk, are kept cold in the refrigerators.
Telephone Mystery Shopping
This program of Sinclair asks its agents to assess the organization's telephone communication skills. Here, you will take note of the rep's tone used, the depth of their knowledge, and their willingness to help out a customer.
Being a mystery shopper for Sinclair means you get to visit restaurants, retailers, banks, auto dealerships, and many more. So if you're interested in going to different types of establishments, this one's worth the try.
8. ATH Power Consulting (APC)
APC is an expert in giving out world-class solutions for the research needs of their clients in the banking sector, but they also serve companies in other industries.
When you apply as a mystery shopper at APC, you help businesses clarify what their areas of problem are and how they can change them for the better.
You will identify gaps where improvement and training are needed. So you will need to be very observant of what the business is lacking and what areas they can improve on.
For example, you might be role-playing as a customer that needs to open an account at your local bank. The bank employees should be able to assist you in the process without any hiccups. Your task is to take note of the whole process from start to finish and how you were treated as a client throughout the experience. Were they courteous and friendly? Did they address all of your questions and meet your expectations? Was the process quick and painless or was it difficult and long?
After you apply and are hired by APC, you have to sign up and check the Job Board feature. On the job board, you'll see which jobs are available in your area.
You can't go wrong with APC since they're very clear on what they need you to do from the years of experience they have under their belt.
9. Mobee
Mobee is one of those mystery shopper apps that's consistently suggested. It allows you to earn rewards while shopping. It's a fun way to earn points while shopping around your favorite stores.
You can do all things in their app. It's where you sign up, find missions, complete them, and redeem your rewards.
With Mobee, you can find missions that are nearest to you which makes this job convenient. So if any mission comes up, you can take it immediately and head on there.
The details of the mission will be found on that feature as well. If you need to take a picture, it will tell you to do so. If not, it will emphasize not to do it.
The rewards can be gift cards on Amazon, Domino's, your local coffee shop, and other businesses.
Its reward system is 1 point equal to $0.01. So to get a $5 gift card, you'll need 500 points. The activity done here makes it worthwhile knowing your efforts are rewarded.
10. Perception Strategies
Perception Strategies is a company that specializes in the healthcare sector. They help their clients better understand their patient experience and offer services. Their research helps discover the effectiveness of their client's marketing, training, and communication efforts.
This company is one of the oldest businesses that offers a mystery shopping service. Being around since 1998, they have already conducted 300,000 healthcare mystery shops!
Your duty here is to get unbiased data and information for the clients. Perception Strategies will ask you to look into these aspects of a business:
Process shops
In-person shops
Competitor calls
Observation shops
Customer service calls
Price transparency calls
Customized appointment calls
What I love about those processes is that they can be done by almost any individual. They can either do it at home or simply be a patient in those clinics!
If you're interested, Perception Strategies has many immediate openings for you. Check them out since your area or a place near you might be open.
Enjoyed this post? Don't forget to pin the image below! Also, don't forget to follow me on Pinterest over here! 🙂