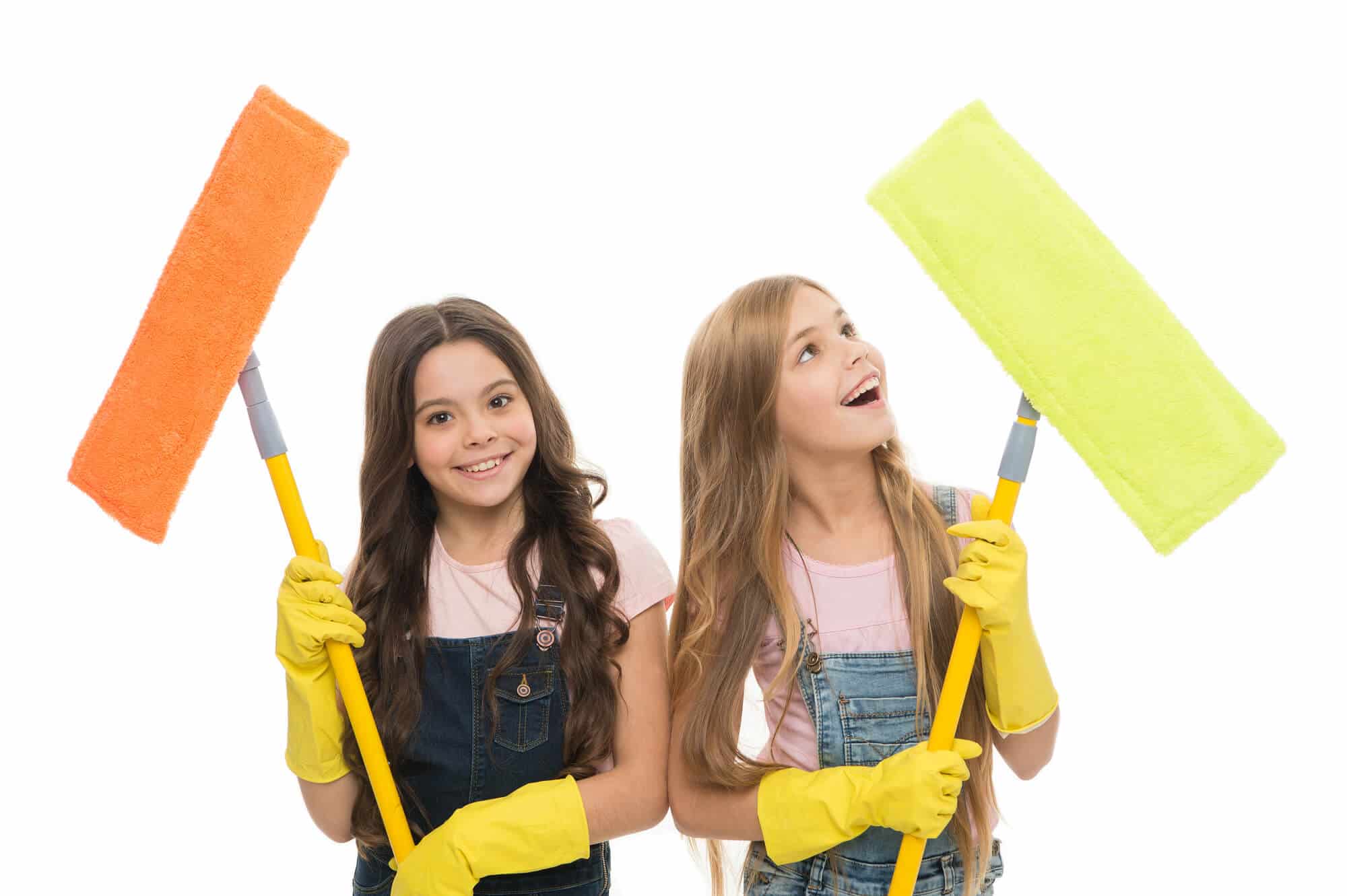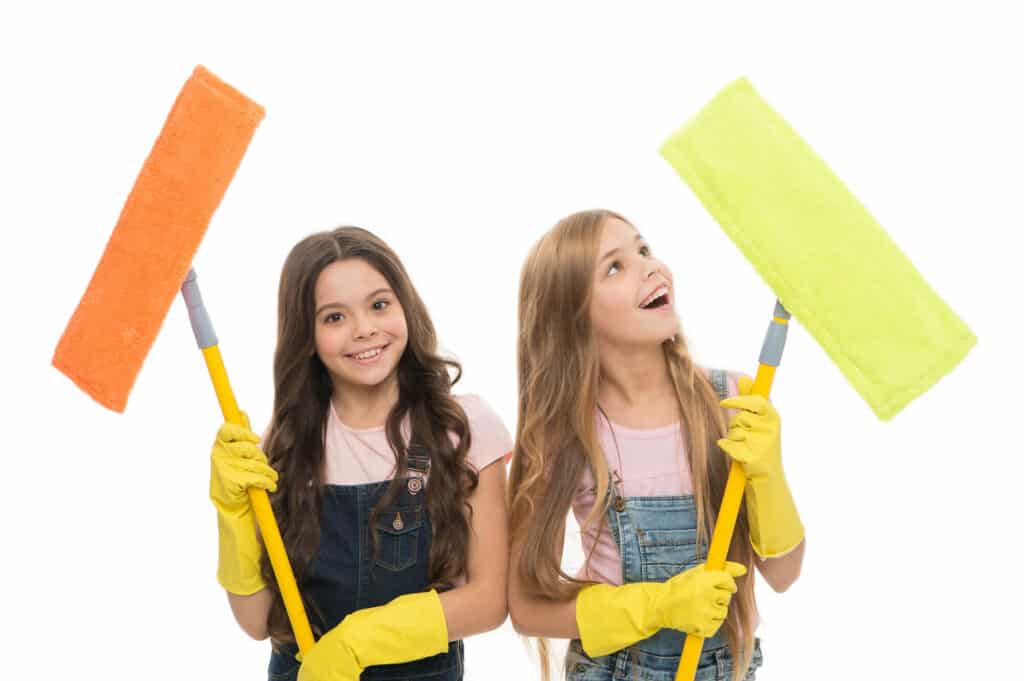 We will receive a commission if you make a purchase through our affiliate link at no extra cost to you. Please read our disclosure policy for more information.
Kids aren't shy to ask their parents to buy them the latest toys once it hits the market. But unfortunately for parents, money doesn't grow on trees.
While kids are expected to do chores around the house (regardless if they get paid or not), it's not a bad idea to give kids the option to earn extra money for doing extra jobs. They can learn how to save their extra money inside a piggy bank until they have enough money to buy that new Lego set.
This will teach kids that if they want to buy that shiny toy, they will have to work for it.
It doesn't matter if you're an adult or a kid, when you have to pay for something with your own money, you'll appreciate it more. You can think of this as training them and by the time they reach their teen and college years, they'll understand the importance of making their own money as a teen or a college student and cherish every dollar they earn.
So if you want to reward your kids for completing extra chores and helping out at home, here are 15 easy chores for kids to earn money and learn more about life!
By the way, we also encourage you to pick up one of these best unicorn piggy banks for kids and young adults. These popular coin banks will motivate and encourage youngsters to save more with the money they earned at an early age!
1. Pick Up Toys
Kids' toys seem to take over your life. They're often thrown in every room. Instead of wearing yourself out picking up every toy, get the kids to help.
Even if they're two years old, they can help put toys where they go. This is a great way to instill a sense of responsibility, no matter the age. It's also a wonderful way to teach children how the simple act of clearing things out of the way makes your home look much better.
Guide them along the way if they aren't sure where to put the toys. This also teaches them organizational skills early in life.
2. Water the Plants
Most kids love to play with the garden hose. Let them water the plants in the garden or in pots outdoors. If you have houseplants, it's even easier to water the plants. Besides watering these plants, they can also pull weeds and get off the dead leaves.
This is an easy chore that helps children understand they must give nutrients to living things to keep them alive.
The best part about watering outdoor garden areas is they might get a little dirty, which is the fun part of any chore.
3. Take Out the Trash
Taking out the trash is a perfect chore for older children. The younger children might not be able to lift a heavy trash bag.
You can teach the younger children to pick up trash around the house and throw it in the trash bin. Once the trash piles up, ask the kids to take it out to the dumpster.
This will help them understand it's important to keep the trash emptied so the house doesn't start to smell and they can see how much trash accumulates in a week. The trash piles up quickly between their snack wrappers, school papers, junk mail, and other random things.
4. Raking Leaves
Raking leaves is a blast once you get them all raked into a pile and get to jump right in.
By raking the leaves to get them into this fun pile, kids learn that sometimes you have to work before you can play. It might take a few hours or even a few days to get all of the raking done.
This is a great time to get in quality time together as a family. You also get the tough work out of the way and get to share laughter as you take turns jumping into the piles of leaves.
5. Dusting
Dusting is a task that creeps up on everyone. One day you'll notice your house looks like it was hit with dust bunnies.
Kids of all ages seem to love to play with a feather duster. They probably can't reach the highest spots, but they can get lower areas while you take care of the hard-to-reach areas.
Dusting seems simple, but is helping them learn they can work and play at the same time. It helps them realize cleaning doesn't have to be boring.
6. Clean the Bathroom
There's no storage of chores for kids to do around the house for money.
Is cleaning the bathroom is your most hated of chores? Soap grime and cluttered make-up aren't fun. Towels are often thrown on the ground just waiting to collect mold.
Teenagers should be able to clean their own bathrooms. This will give them a great appreciation for you and cleaning maintenance workers in general. They'll see that cleaning up after them in the bathroom isn't always fun. They can learn that mold, soap grime, and dirt accumulate if you don't clean it up.
7. Wash the Car
Your spouse loves when the little boys get out there with them to help wash the car. They get to scrub the tires and pour on the soap. You may cringe as some streaks might be left behind, but they're truly trying to do a good job.
When they get older, teach them to polish and wax. Washing the car gives them another level of appreciation for the importance of keeping a clean, shiny car.
8. Vacuuming
How often you should vacuum your home depends on how often people are in that area. It's recommended that you vacuum high traffic areas twice a week and low traffic areas once a week.
For some reason, vacuuming is a fun chore for most kids. Maybe it's a blast to see things get sucked up!
If they can't hold the cleaner to get a good cleaning of the carpet, they can help change the bag or empty the canister.
This helps them understand that they have to keep the floor clean for a reason. You can make it clear to them that you'll vacuum up their Legos if they're in your way!
9. Doing the Dishes
If you like to do the dishes by hand, the little ones can get in on this easily. They just need to wash or dry the dishes after meals.
This gives you a chance to relax after cooking the meal. It also gives them a chance to learn why it's important that dishes don't pile up in the sink. They'll realize preparing a meal doesn't end after the meal is eaten.
10. Laundry
Some kids go to college without knowing how to do their laundry. It's as simple as throwing in the clothes, putting in the soap, and turning on the machine. If you don't trust them with this task, they can help fold and put away the laundry.
This is a skill they will need their entire lives. They'll also realize why they shouldn't change shirts three times a day because they'll end up folding those shirts later.
11. Clean Their Room
If you've ever walked into your child's room and thrown yourself against the wall in disgust, you understand why it's important to teach the kids to clean their own room. This doesn't just mean putting away toys and clothing. This also means dusting and vacuuming the area.
These are basic skills they can learn in a smaller area before they conquer the rest of the house.
Cleaning their room teaches kids how important it is to keep a clean environment. Unless they want bugs climbing on them when they sleep, they'll know they better clear out crumbs.
If they want to wear their favorite shirt, they'll know it's important to put away their laundry. This chore also means you don't have to spend so much time digging through their junk to find the bottom of the pile.
12. Clear the Table
The last thing you want to do after a meal is to clean everyone's dishes and take them to the sink.
It's easy for any age of the child to learn to pick up everything and take it away. If you fear something might get broken, don't do it on the nights you use the "nice" dishes or china.
This chore is a simple one that helps children know that messes don't just clean themselves.
13. Load and Unload the Dishwasher
Loading and unloading the dishwasher is one of the easiest chores for children of all ages.
After they clear the table, it's easy to put the dinnerware into the dishwasher. They can even put in the dishwashing soap for you. After everything is cleaned, let them unload it. If they don't know where everything goes, you can guide them or tell them to put it in a central location. They might not be able to reach the higher shelves, so it's great to help them with these items.
This helps them learn how important it is to keep these items stocked. They'll understand why they have to put away silverware when they try to eat cereal and can't find a spoon. They'll get why you growl when the dishwasher is stacked to the top and you need a clean plate.
14. Help With Dinner
You don't have to slave over the stove all by yourself. Most kids love to help in the kitchen.
My mom always got frustrated with me and threw her hands in the air when I tried to help cook, so I never truly learned the skill.
Let them have a little fun, even if the recipe doesn't come out perfect. Helping with dinner will let them learn how to read a basic recipe, how to measure ingredients, and how to put together a meal.
This chore can transform into them cooking one meal a week for you. Even it's just spaghetti, you get to relax for a night as the children play chef.
15. Help Putting Away Groceries
Does your two-year-old love to follow you out to the car and grab the bag of apples? He happily carries in the tiniest bag because he knows he's a big, strong man helping with the groceries.
It's not fun as a parent to get home and know you now have to put away dozens of bags of groceries, so this help is amazing. You can make it fun by making it a contest between the kids. See who can put up the most groceries the fastest.
This chore might drive you a little crazy if they aren't putting the groceries in the correct place. If this is the case, just ask the kids to bring them in from the car and take them out of the bags.
As they take things out of the bags, talk to them about the nutrition of the items and tell them they can help plan the menu for the week.
Final Words
Letting children help with chores to make money and learn life lessons gives them an early start learning responsibility. They can learn things that they can take with them throughout life.
The most important thing during chores is to have fun.
Chores don't have to be something everyone in the home dreads. Let them listen to music while they work and laugh about the funny things that happen during chores.
When all hands are on deck, you'll feel happier about tidying up and knowing your children are learning lifelong lessons.