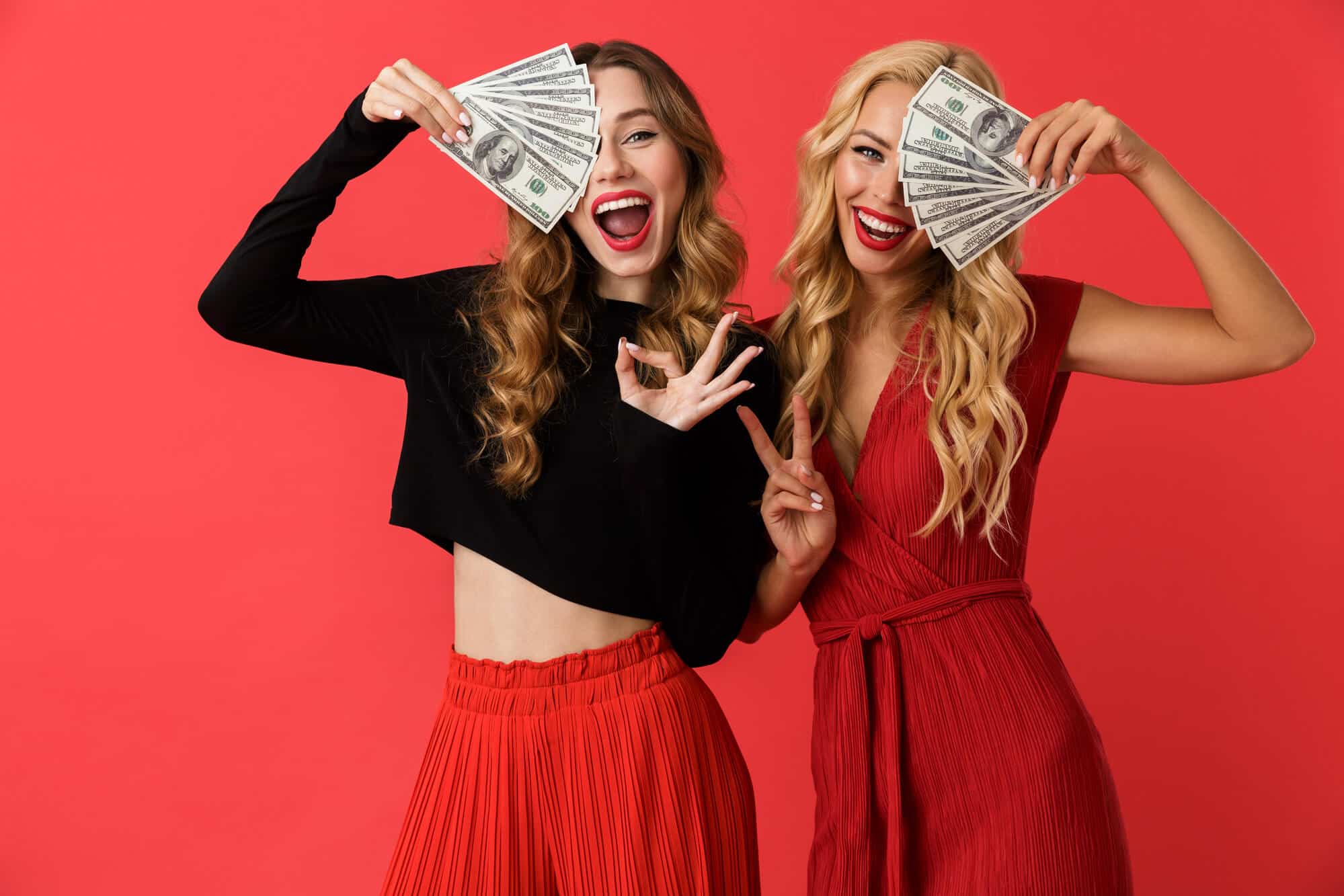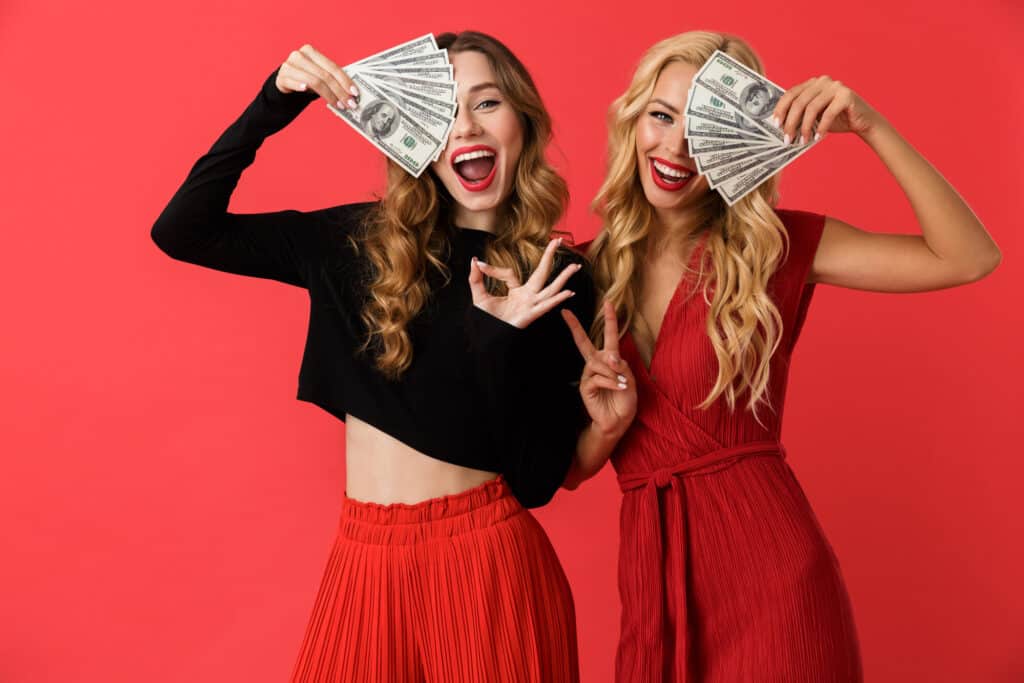 We will receive a commission if you make a purchase through our affiliate link at no extra cost to you. Please read our disclosure policy for more information.
Money is one of the most popular elements of concern, and people search for ways to invite prosperity into their life. You must be struggling to cope with your uncertain financial condition. You may consider enhancing your spiritual beliefs in order to expand your finances.
The Chinese art of feng shui can help you build your wealth. Apart from financial wealth, feng shui will also improve your lifestyle. This art is known for giving the best results if the methods are implemented with accuracy.
But before we talk about the tips to attract money, we must discuss its origin.
The Origin of Feng Shui
Feng shui is an ancient art and science which originated 3000 years ago in China. "Feng" means wind, and "Shui" means water. Chinese associate wind and water with good health. This concept is derived from an ancient poem that states the connectivity of human life with the environmental flow of energy.
Feng shui is the art of influencing the interacting energies in the environment to gain a prosperous life. The influence is achieved by positioning and designing your surroundings with principles of environmental significance.
Asian culture calls this principle Tao, which means "the way." Taoism refers to the way of nature. Feng shui's basic principles represent nature, and Feng Shui shows the balance of nature and the interaction between humans and their surroundings.
Bagua, an energy map, and a compass are the primary tools of feng shui. It is an octagonal grid consisting of I Ching's symbol and the ancient oracle. The compass, also called a Luo-Pan, is used to gain more profound knowledge about a building. It is a magnetic needle with concentric rings arranged around it.
PIN (OR BOOKMARK) THIS PAGE: I'll be updating this post so make sure to pin this image and save it to your Pinterest board. That way you'll be able to come back to this page and learn the best feng shui practices to attract money, wealth, and prosperity at home!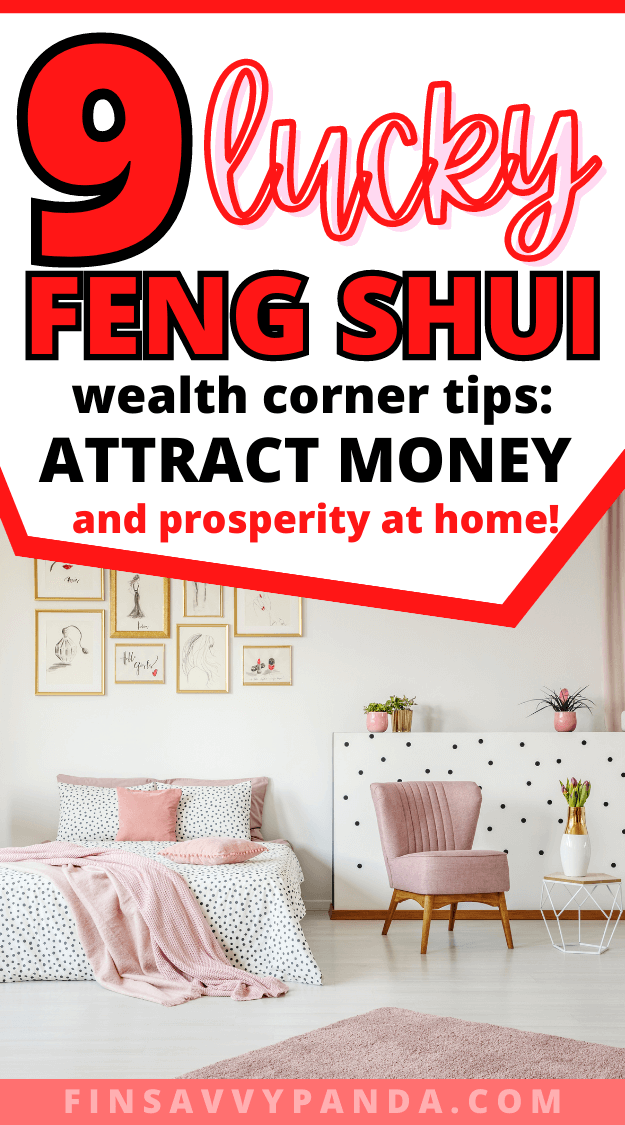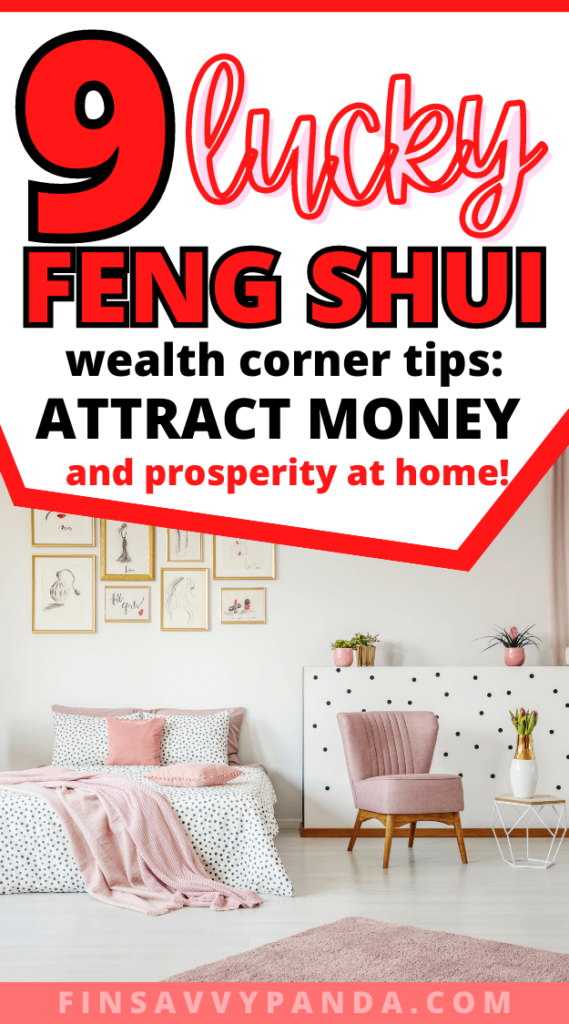 How To Attract Money, Wealth, and Luck Using Feng Shui
Now let us discuss some feng shui tips to manifest money quickly and attract wealth:
1. Create a Feng Shui Money Corner
There is an area dedicated to wealth by the feng shui Bagua. In Chinese, it is called Xun, and it is the top left corner of the Bagua. While standing at your bedroom door or front door, the far left corner you notice is the money corner.
It is necessary to activate this area to invite wealth and prosperity in your house. Adding living green plants in this corner is one of the most effective ways to attract good luck and money. The purple color represents wealth, and try using purple color decoratives for this area. The Amethyst crystal is an excellent way of bringing purple shade into the wealth area.
2. Place a Feng Shui Money Tree
You can place several different lucky money tree plants in the wealth corner to attract wealth instantly. But a few plants called money plants in feng shui will make a perfect choice.
Pilea peperomioides and jade plants are the two plants that can be kept in the money corner to invite wealth and prosperity. They have coin-shaped leaves, and the jade plant looks like a jade stone.
On the other hand, the money tree refers to Pachira aquatica, a Chinese money tree used as a feng shui trick to draw wealth. Placing a feng shui money tree at the front door or outside the house is not recommended. The wealth corner of your home should be the area for feng shui money tree placement.
3. Place a Lucky Cat Coin Bank in Your Home
Do you recognize this famous Maneki Neko ("Beckoning Cat")?
You may think this lucky cat is waving at you, but it's not. It beckons you, hence the name "beckoning cat", by making a gesture with its paw to invite you to come closer for luck, wealth, joy, and prosperity.
For many years, feng shui practitioners recommend placing a lucky cat in your home or shop to attract luck and wealth. Business owners place this traditional lucky cat next to their cash registers for customers to notice as soon as they step foot into the store. Homeowners, on the other hand, place this lucky coin bank on a table or countertop somewhat close to their front door. In both cases, the cat is facing the front door, which welcomes an abundance of good luck and wealth into the space.
Many of these Maneki Neko cats come in the form of a piggy or coin bank, which is perfect for any adult looking to place one at home. This lucky charm acts as a double-duty by allowing you to save money too – another great way to welcome in wealth!
4. Color the Front Door Red
Feng shui suggests the color red for your front door. The front door is essential as it stands as an entry gate for positive energies to find you, and that is why your front door must look welcoming and noticeable.
In feng shui, red is an auspicious color that brings wealth and repels negative energies. This feng shui tip will help you get home with lots of positivity, prosperity, and opportunity.
5. Get a Feng Shui Money Frog
The feng shui money frog is a Chinese symbol of wealth and prosperity, and it also represents longevity and wisdom. It is said to produce coins from its mouth in Chinese folklore. The feng shui money frog is a small figure carved from metal jade or stone.
You must place it on a low surface but not on the floor. Ensure to treat the money frog with care and clean it often once you buy one.
6. Wear a Feng Shui Bracelet
Feng shui bracelets are made of obsidian or volcanic glass. It has many spiritual benefits, including the attraction of wealth. It also works as an energy regulator, i.e., it does not let negative energies control your emotions and thoughts.
It is also said that the feng shui bracelet brings in good luck. It does not let wealth and abundance escape your house or office. It works on building your material wealth and creating a circle of positivity around you.
7. Accumulate Chinese Coins
Chinese coins represent positivity and prosperity, and it is directly related to money as it was used as currency in ancient China. Usually, a group of coins is tied together with a red or yellow ribbon, and red stands for vitality and protection, whereas yellow stands for royalty.
You must look for antique copper coins if you want them as a feng shui adjustment for your home. If that is unavailable, look for high-quality replicas made of jade or gold.
8. Install a Water Fountain
The water fountain will represent the flow of wealth into your home. So, you must install it at the entrance of your house, which will allow wealth and abundance to flow inside. Ensure that the water flows upward or towards the inside of your home rather than downward or outside of your home.
Make sure you often clean your fountain and don't keep it dry. A well-maintained fountain will have more potent positive energy than a less cared one.
9. Keep a Bowl of Oranges
Oranges represent good luck and wealth in Chinese culture, and it increases yang energy which is bright like a midday sun. The scent and color of orange create positive energy in your space.
So a bowl of fresh oranges on your kitchen counter will attract money and abundance to your area.
The Benefits of Using Feng Shui to Achieve Financial Prosperity
Feng shui has slowly become a widespread belief. The use of feng shui brings lots of benefits. Some of them are listed below:
Using feng shui will increase the flow of positivity inside your house. The increased positive ambiance will help you to make the right money decisions and may increase the flow of wealth towards you.

Proper application of feng shui tips may open up new opportunities for improving your finances.

The use of feng shui creates positive energy for people around you which will help them create a better outlook towards finances.

Feng shui may protect you against negative energies. Feng shui may also act as a shield against all evil eyes.

Feng shui is also beneficial in pouring positivity into other aspects of life like health, love, career, etc.
What attracts money to your house?
Attracting money using Feng Shui in your house begins with ensuring a clutter-free entrance, which allows positive energy to flow.
Incorporate elements like a water fountain near the front door, as flowing water is symbolic of incoming wealth. The southeast corner of your home, known as the wealth corner, should be enhanced with vibrant plants or crystals like citrine.
Don't underestimate colors – they play a vital role; integrate shades of gold, purple, and green, which represent wealth. If you are following an Asian culture, red is a must if you want to attract fortune and wealth at home.
Decluttering spaces, especially under beds and in corners, ensures smooth chi flow. Mirrors, when used strategically, can amplify symbols of wealth, but placing them facing the front door might repel prosperity. Achieving balance and harmony in design and intention amplifies the effects.
What is the powerful number in feng shui to attract money?
In Chinese culture, the number 8 is heralded as a beacon of prosperity and abundance due to its phonetic similarity to the word meaning "rich and wealthy."
Emblematic of success and might, the number 8 holds the promise of financial growth. To harness its auspicious energy, consider weaving this number into your daily habits.
Perhaps rise at 8 a.m., engage in 8-minute daily exercises, or opt for 8 nutritious meals every week. By doing so, you invite the essence of wealth into your routine.
Where to put a piggy bank according to feng shui?
According to Feng Shui principles, the best place to put a piggy bank to attract wealth is in the southeast sector of your home or room. Also, make sure the piggy bank's face is facing the front door, as this symbolizes attracting a flow of money into the area. Businesses, in particular, appreciate this rule when placing the Good Luck Cat (Maneki Neko) coin bank near their cash register.
This area is often referred to as the "Wealth Corner." By placing your piggy bank here, you're symbolically activating and enhancing the energy related to wealth and abundance.
Along with that, always ensure the space is clutter-free to allow positive energy to flow freely. It's also beneficial if the piggy bank is clean and in good condition, as broken or dirty objects can represent stagnant or blocked energy.
Consider colors like green, gold, purple, and especially red for the bank, as these colors further resonate with wealth and prosperity in Feng Shui.
Bottom Line
These are some tips you can use to attract positivity and wealth with the help of feng shui. The increased income generated by applying these tips can be used in various ways. You can use the financial stability achieved from using feng shui tips to lead a comfortable life, plan for investment, consolidate payday loans or increase your savings. Use these tips to build your wealth and allow prosperity and abundance to flow into your life.