This post may contain affiliate links. Please read our disclosure policy for more information.
Today, I decided to review one of my favorite mobile apps, Caddle. If you haven't heard of it, this cash back app allows you to save and earn money at the same time.
Initially, I was afraid to write this Caddle review because it's only available in Canada and I didn't want to neglect my US readers.
But, I felt that I had to let Canadians know about this app, especially when I realized my friends and co-workers had no clue about it. Like most of you, they've only heard of Checkout 51 (most people reference it as the "Ibotta Canada". Since 2016, I've been a Caddle member and I personally enjoy this cash back app because it's really easy to use! Not to mention, I like their interface as well.
Related posts on ways to save extra money:
– The Best Money Making Apps You Need To Try (How I Make $1,000 With my Smartphone During My Spare Time)
– 8 Sneaky Ways To Get FREE Gift Cards!
– How To Save Money on Food: Cut Your Food Budget By 50%
– 50+ Insanely Genius Ways To Save $500+ Every Month
Pin this to Pinterest!
Caddle Review: What is Caddle?
In short, Caddle is a Canadian cash back app that allows you to save money on your groceries, general shopping, and dining out.
Aside from that, you can also make money by answering very short surveys, watching videos, writing reviews, and engaging with brands.
Remember this day: ==> Every Thursday <==
Every Thursday, you will see that Caddle refreshes their items. They offer new surveys, videos, and some random tasks for you to complete so that you can earn some extra cash. However, make sure to check back on random days because I've seen some new offers on non-Thursdays as well.
👉 You can sign up for Caddle for FREE here and save money. Also, get a $1 bonus today! All it requires is your e-mail address, so it's quick and easy to become an exclusive member of Caddle. 🐮❤️
The minimum balance you need to have money mailed to you is $20, so the threshold is quite low and won't be hard for you to reach.
I personally like accumulating a higher balance like over $50 before requesting my check from Caddle because it feels more rewarding to me. 🙂
Here is an example screenshot of a few activities from my Caddle account with a current balance of $107.12 (since last updating this post).
And here is an example of a check that Caddle sent to me a few months ago — $266.82! It doesn't even include the $107.12 that's still in my balance today!
This check from Caddle feels like free money that got mailed to me! 🙂
Should you sign up for Caddle?
It's FREE to sign up, so why not? You really have nothing to lose! Worst comes to worst, you don't ever have to use it again if you don't like it.
Will you like Caddle?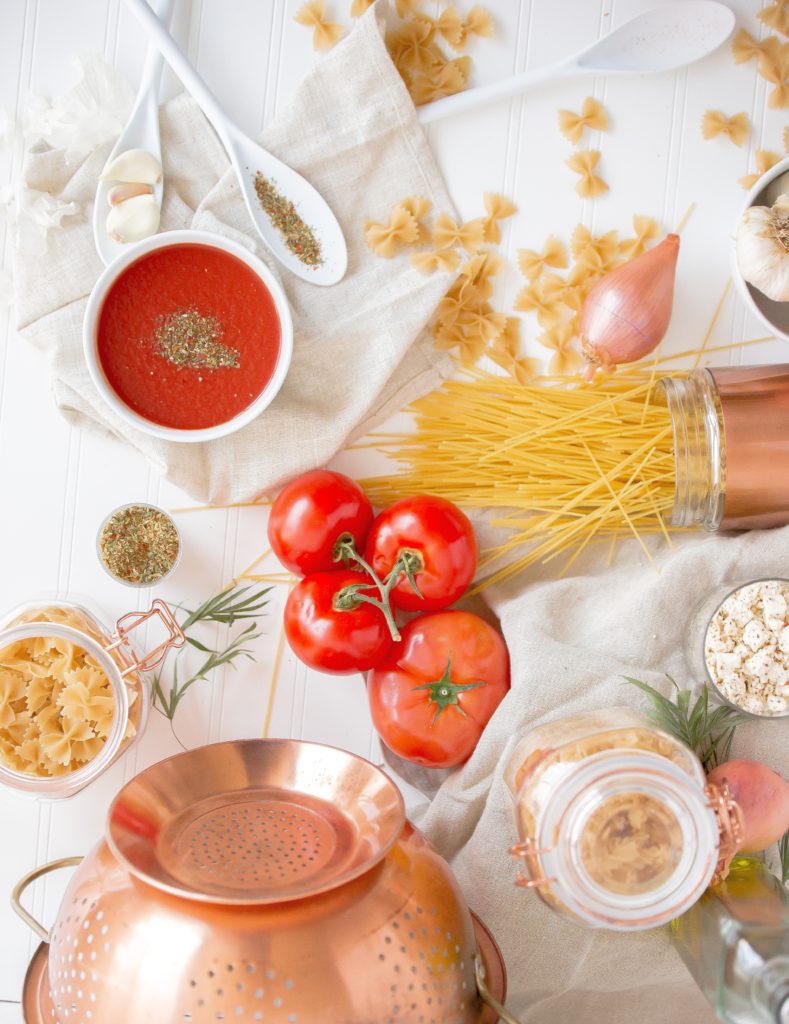 When I first learned about Caddle, they advertised themselves as the app that will pay you the equivalent of "$20 per hour." Although technically true when you convert the dollars into hours, I was disappointed with this statement because it sounds misleading. The fact is, there's not enough earning opportunities that will replace your full-time job. NOT EVEN CLOSE. Ha!
With that being said, let's get one thing straight here. Caddle will not make you a fortune, but like other rewards or cashback programs, it's a very simple way to save and make extra money without much effort. Depending on what you buy and whether you take advantage of all the earning opportunities, Caddle claims you can save up to $100 this week when you sign up for a FREE account.
Realistically, I would say you could potentially save/earn up to $10 to $15 this week. Not too shabby considering that it's FREE to use!
1) Get cash back from groceries, general shopping, and dining out:
Upload your receipt by tapping onto the red circle (i.e. the camera button below). You will have the choice to either take the picture on the spot or choose the image from your camera roll (if you have already taken the picture of your receipt on your phone).
The best part is you don't have to purchase the item(s) from a specific store or grocery (unless Caddle specifically states it).
So, even if you shop at the smaller grocery stores, you'll still be able to earn cash back from your receipts. For example, my mom shops at those Chinese grocery stores and she's still able to get cash back from her purchases. Also, the minimum balance required before they send you a check is $20, which I'm sure you don't have a problem with. 🙂
2) Answer extremely short survey questions:
This section is personally my favorite because the time it takes to answer their surveys is extremely short, especially when you compare it to other online survey sites such as American Consumer Opinion which is free to use as well.
When you convert the time into dollars, you're likely "earning more per hour" from Caddle compared to other online surveys. For example, my longest survey (from what I recall) was about eight questions (which took less than a minute) and the payout was $0.25 to $0.35. On the other hand, the shortest survey I had was two questions and the payout was between $0.05 to $0.10. It really depends, but overall, the survey questions are super easy and short. In general, they like to ask questions related to what product and brands you enjoy and/or heard of.
3) Watch video ads and answer a few questions
Caddle also rewards you for watching short video ads (about 15 to 30 seconds) and answering about five questions about the ad. If the video ad is less than 20 seconds, you usually get paid around $0.25. If it's more than 30 seconds, you will earn about $0.35 to $0.50. Again, I cannot remember the exact payout, but it's around there. And to be very honest, I don't really pay much attention to the dollar amount because their tasks are so short that I'm willing to do them. I personally don't mind doing them when I'm watching TV or waiting for my bus to kill some time.
4) Perform some random and easy tasks
Sign up for an e-mail list: Caddle will pay you $1 when you subscribe to so and so's email list. That is, they will link you to the company's website (yes, legit companies) so that you sign up for their email list. And no, it doesn't cost you anything to sign up. I believe the idea is to have the company send you promotions and/or offers for the purposes of advertising. So far, I haven't received any company emails since signing up for a few. But, if I feel that the company is sending me too many emails, I would just simply unsubscribe. With that said, this was the easiest money I've ever earned without putting in much effort.
Writing reviews: There are times when Caddle will pay you to write reviews for companies. From what I remember, I earned $1 for each review I wrote.
Performing social media tasks: In the past when I first signed up for Caddle, I earned between $0.25 to $0.50 for performing random tasks on social media. Here are a few examples from the past:
– Follow Company X on Twitter
– Follow us on Twitter
– Follow Caddle on Snapchat
– Write a review about Caddle on Facebook
– Follow us on Instagram and like us
– Post a picture of your lunch on any social media and tell us how you save money
– Post a picture on any social media to show your love for Canada Day
5) Referral program
Ok, so the best part is they also have a "refer your friends" program where you earn $1 for each person you refer. The more people you can get to become Caddle users, the more you'll earn. But, I only recommend you do this if you sincerely enjoy using Caddle! 🙂
Summary
Well, that was my review on Caddle. Here's a summary of my opinion:
The pros:
– free to sign up.
– easy to use.
– nice interface.
– surveys and videos are super short and simple.
– easy tasks without much effort.
– offers a variety ways to save and earn money.
– can be combined with other coupons and cashback apps such as Flipp and Checkout 51 (unless otherwise stated).
– better return compared to other online survey programs in terms of "hours of work."
– offers a $1 referral program.
The cons:
– currently, not available in the US (only Canada).
– very misleading when they advertise it as being equivalent to "earning $20 per hour."
– from the way they advertise this program, don't expect that it can replace your full-time job. For earning extra money tips, check out my readers' favorite post, 11 Things We've Done To Make an Extra $3,000+ Per Month!
– limited earning opportunities.
– it can take up to a week for them to credit the cash back into your Caddle account. Sometimes, it's super quick but the timing is pretty random.
– not a get rich quick thing (Ha! I'm just sayin'…)
Well, what are you waiting for? You really have nothing to lose by signing up for free.
Readers, I hope you enjoyed this review! Don't forget to check out my favorite ways to get FREE cash below!
Don't miss out on FREE cash here!
Are you new to my blog?
I'm here to help you find ways to save money and make money so you can reach financial freedom sooner. I want you to live your best life without having to deprive yourself. TRUST ME, saving money doesn't have to suck!
Below are some of my favorite sites and resources that may help you! The best part is that they're all FREE to join and use!
Survey Junkie: I personally use this free resource to earn extra cash by answering simple surveys online. This can help you save money or pay for some of your monthly bills because you can redeem cash or FREE gift cards (your choice). They are rated 8.7/10 which is one of the highest on TrustPilot reviews.
🌟 You can sign up for Survey Junkie for FREE here and start earning extra money immediately!
Swagbucks allows you to earn cash and FREE gift cards (my favorite ones are Amazon and Starbucks) just by surfing the web, watching some funny cat videos, shopping, playing games, completing simple surveys, and doing other online activities. My fiance and I have redeemed many $50 to $100 Starbucks gift cards which helped us save money by making our birthday and holiday spending more affordable! Swagbucks has helped their members save $299,447,296 to date!
👉 Sign up to receive your FREE $5 bonus from Swagbucks here and start putting cash back into your wallet!

⭐️ Important: To claim your FREE $5 bonus, don't forget to verify the email from Swagbucks in your inbox!
Related post: 9 Sneaky Ways To Get FREE Gift Cards (Amazon, Starbucks, Apple, and more).
Drop: My fiancé and I use this FREE Drop app to rack up cash rewards on our everyday purchases. I love how this app allows us to combine their offers with other cash back rewards and store promos. That's how we get the most cash back! 😉
🌟 For a limited time, get your FREE $5 bonus immediately after linking your first card and using my special referral code, FINSAVVY. No purchase necessary! 😊

My referral code is applicable to both the U.S. and Canada!
Related post: To learn more, read my VERY honest review and tutorial on how Drop works. If you like the idea of passive savings, then I'm sure you're going to enjoy this app as much as I do!
Checkout 51: Get FREE cash back on your groceries and home goods! Every Thursday, the app updates the list with new offers! Quickly snap a picture of your receipts through the app with your smartphone and wait a few days for your FREE cash to come in. Once your account reaches a minimum of $20, you can request your check at NO COST! It sure feels good to receive a nice little check for extra spending. 💵🛍
🌟 Grab your FREE $5 BONUS here when you sign up through my link and upload your first few receipts. 🙂
Ebates: You get FREE cash just for shopping at over 2,000 of your favorite stores. This includes Walmart, Macy's, Apple, Kohl's, Target, eBay, and so many more! I use Ebates to save over a few hundred dollars just for shopping for the things I normally buy.
🌟 Sign up here for your FREE $10 bonus after making your first $25 purchase through Ebates.

If you live in Canada, you MUST use this link to sign up for your FREE $5 bonus.
Related post: To learn more, read my full review and tutorial on how to use Ebates here. You will LOVE Ebates!
More articles that will help you earn extra money from home:
– How I Made $5,532.13 In Extra Income Last Month Blogging (Seriously, You Can Too)
– 15 Side Hustles That Make $500 to $1,000 Every Month
– 5 Legit Ways To Make Money Online — #1 is a MUST TRY!
Did you enjoy this post? If so, don't forget to spread the love on Pinterest and follow me! 🙂